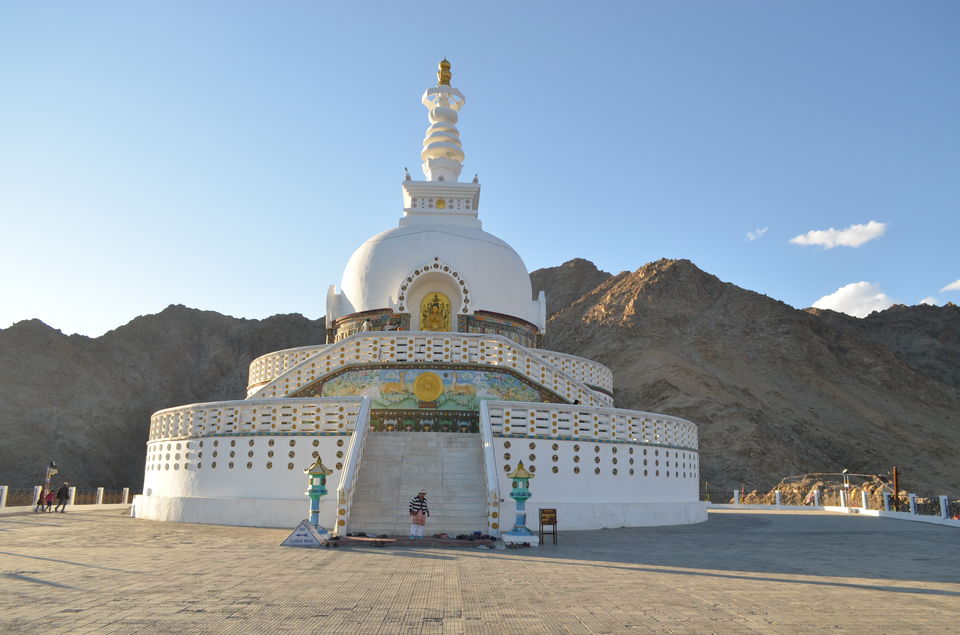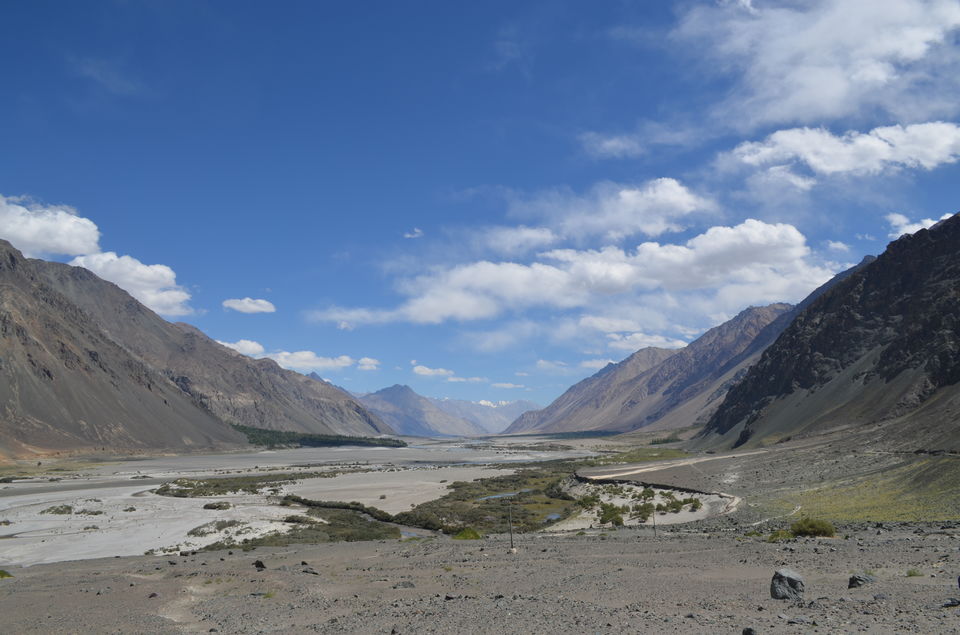 Ladakh - the 'Land of the High Passes' - is among the most stunning parts of the Indian Himalayas. Wedged between Pakistan, Tibet and China and India's Himachal Pradesh, it forms the eastern part of Jammu & Kashmir. 
Day 1 When arriving with flight, you can reach Leh early morning flights and take a rest till afternoon as the body requires some time to adapt with climatic conditions as Leh being at an altitude of 10000 feets has low oxygen due to high altitude. In afternoon, visit to the Hall of Fame, a museum depicting the life of Indian Army serving the country at the Siachen glacier and the extreme north Himalayas. 
Visit the Sangam Point where the Zanskar River and Indus river meets. On the way back, you get to experience Magnetic Mountains, the small area which opposes the law of gravity and the vehicle moves in opposite direction of the gravitational pull.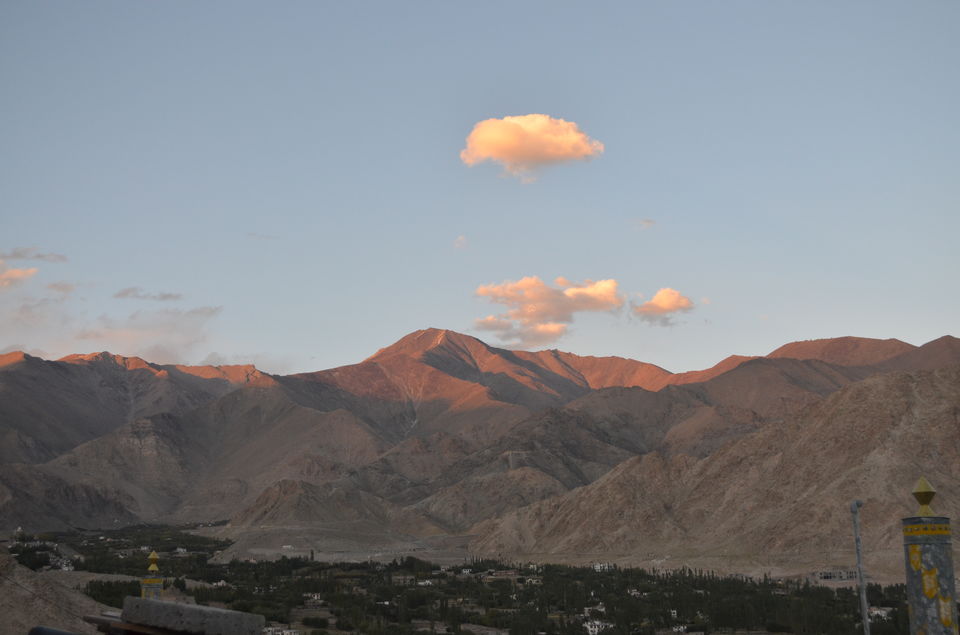 A small stopover at the Pathar Sahib Gurudwara follows next. Evening visit to Shanti Stupa, a Japanese made sculpture for peace and harmony can be done. Here, one can get an amazing sunset view and click some panoramic photos.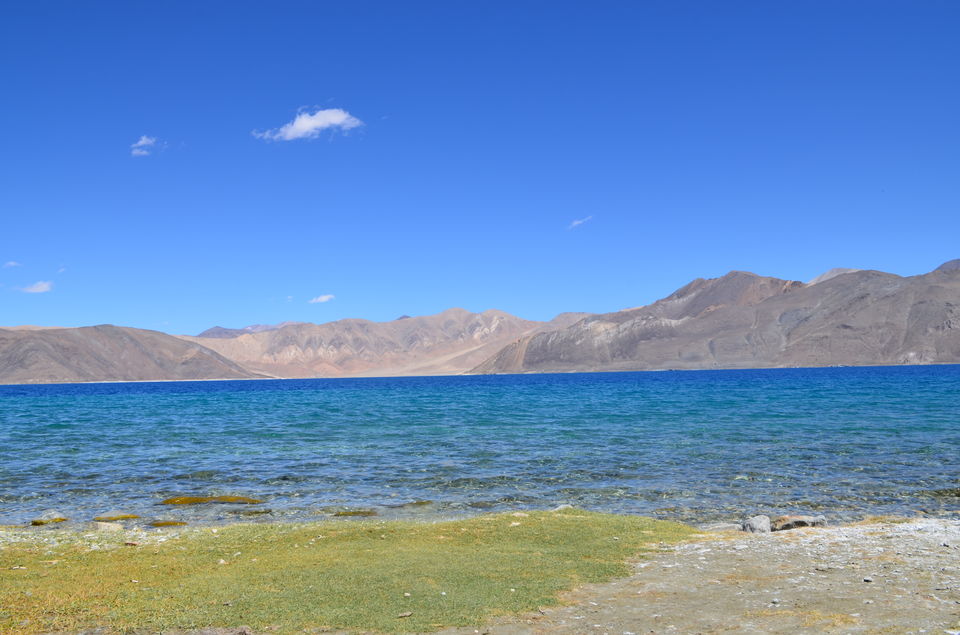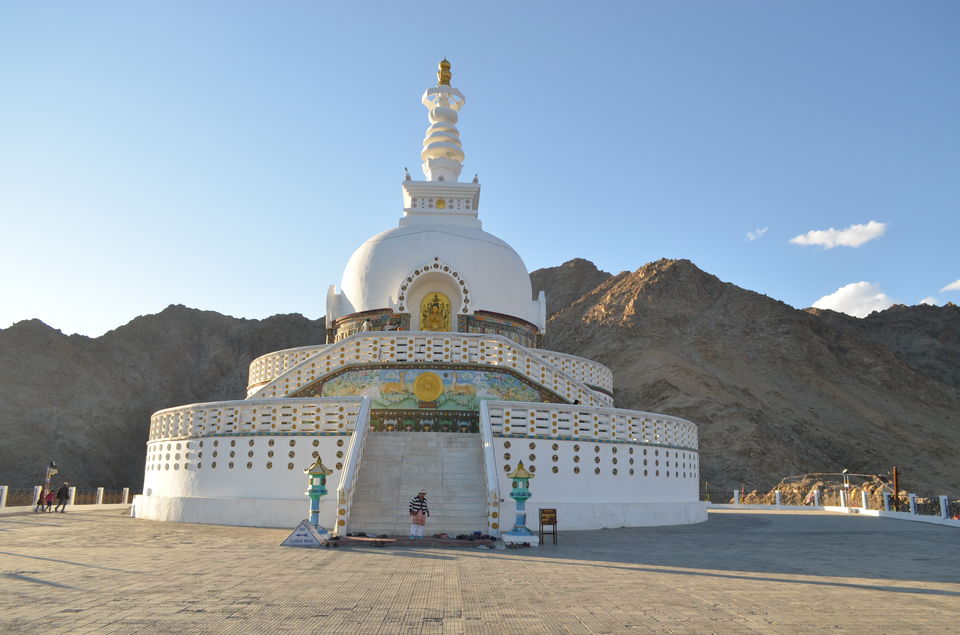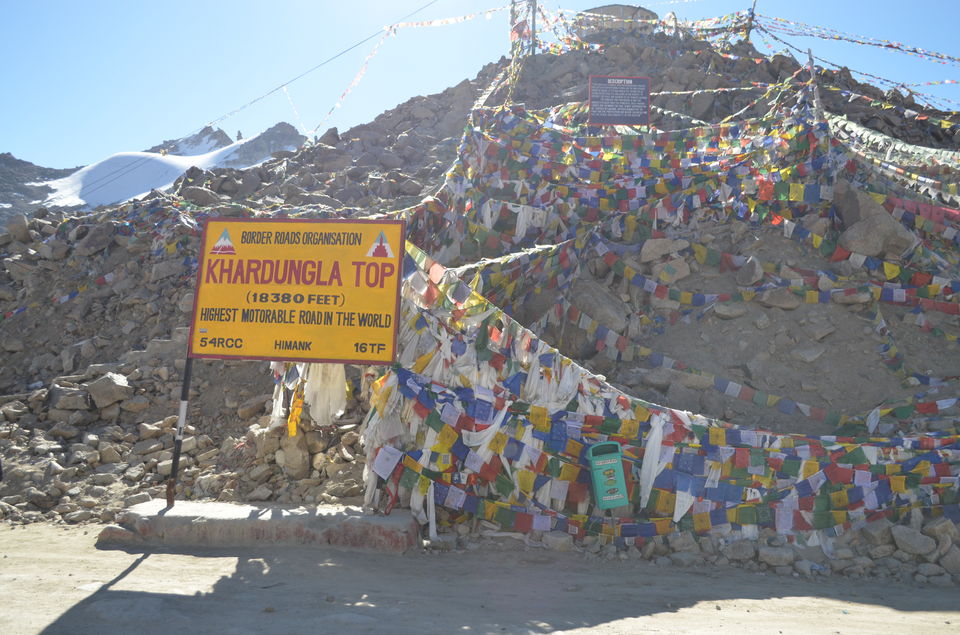 North of Leh, Ladakh's 'capital', lies a far-flung and austerely beautiful enclave cradled by rugged mountains ‒ Nubra Valley. Diskit, the capital of Nubra is about 150 km north from Leh town, the capital of Ladakh district.
The ultra wide landscapes, humongous mountain faces, lovely trails, wide variety of colors and musical Shyok river flowing midst the valley will take your breath away at first sigh. The major attraction of a trip to Nubra Valley is the highest motorable road, Khardung Pass Being at lower altitude than Leh at an average altitude of 10000 Feet or 3048 Mtrs, Nubra Valley is an ideal place to fit into the acclimatisation schedule of your Ladakh trip once you reach Leh. Bactrian camels are also a major attraction in this area.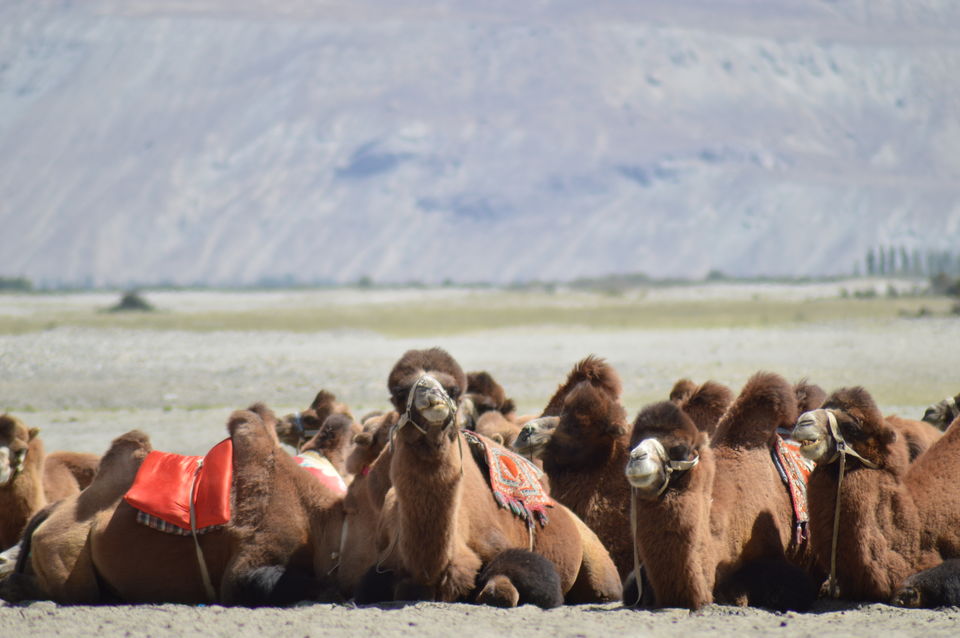 You can enjoy double hump camel ride in Hunder area and enjoy some cold desert sand dunes.
Over Night Stay In Camps in the Hunder.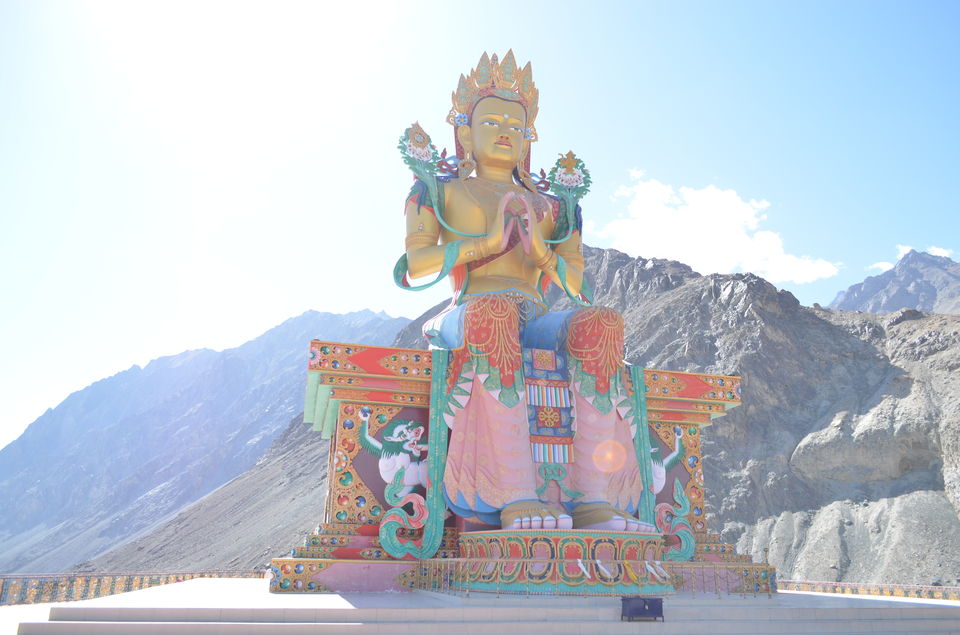 After Breakfast checkout from Hunder and visit the most iconic Diskit Monastery which is the largest monastery in the Nubra Valley, You can enjoy some panoramic view from the top of the monastery.
Return back to Leh
Over night in Leh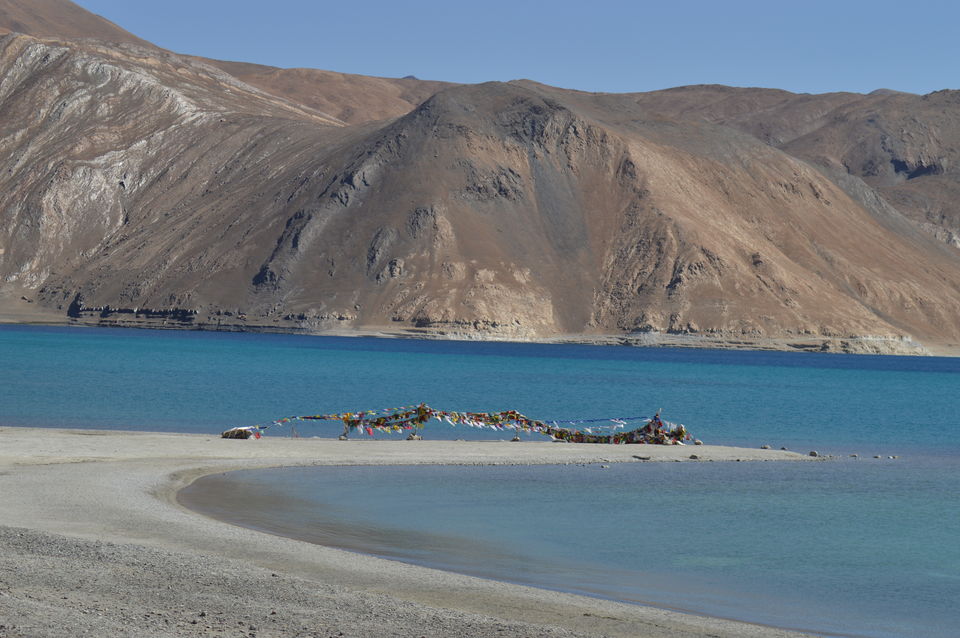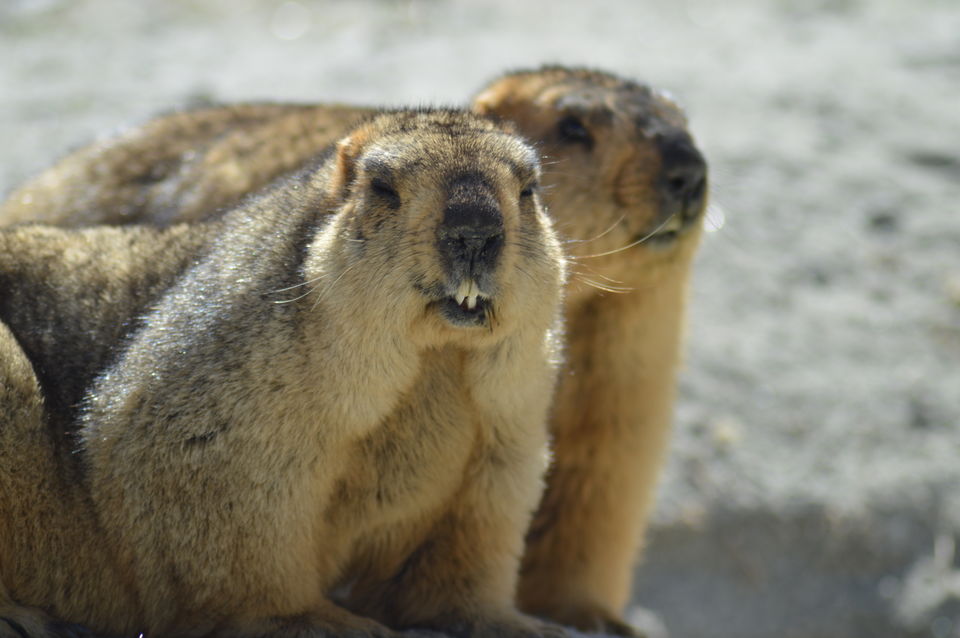 A truly heavenly place which will induce you to click a number of pictures of the scenic views, deep blue sky, placid water and the high snow covered mountains. Your eyes would get swollen of the endless lake water but you could not resist yourself to miss it for a fraction of second. This place requires permits to visit. You will cross throughs Changla Pass to reach Pangong Lake which is at 17688 ft.
If lucky, you will get to see a cute little creature called Marmot and click some snaps with it. Pangong Lake gets freezes in the winter season and offers sports activities at that time.
On the way to Pangong Lake, a strange valley came. Locals call it 'Paagal Naala' because per them water comes in that area anytime from anywhere and the source is unidentified yet. Isn't it strange ? But it is true!!
Overnight Stay in Pangong Lake, it gets a bit boring to spend full day across the lake, recommended to carry some card games to kill time.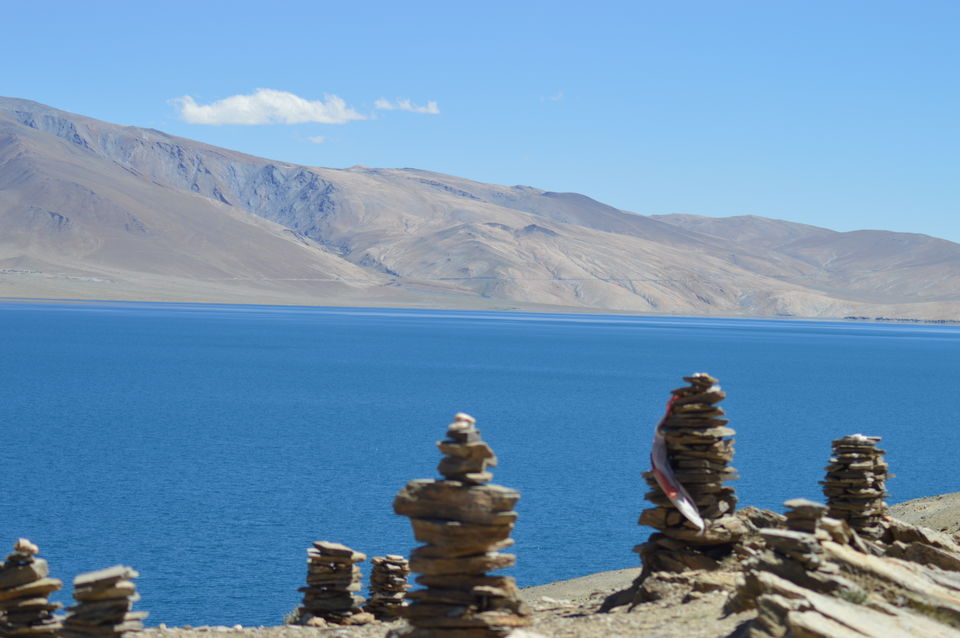 Leave early morning to visit the lake with Spectacular reflections of surrounding mountains and white clouds set against the clear blue sky which make Tso Moriri seem like a giant mirror and one of the not-to-miss places to visit in Ladakh. The drive to tso moriri is going to be the best drive of your life. The drive will cross through Chushul, which is 500 meters from Aksai Chin, you can have a great view of the Indian and the Chinese bunkers on both your side.
Return back to Leh from Tso Moriri.
Over Night Stay In Leh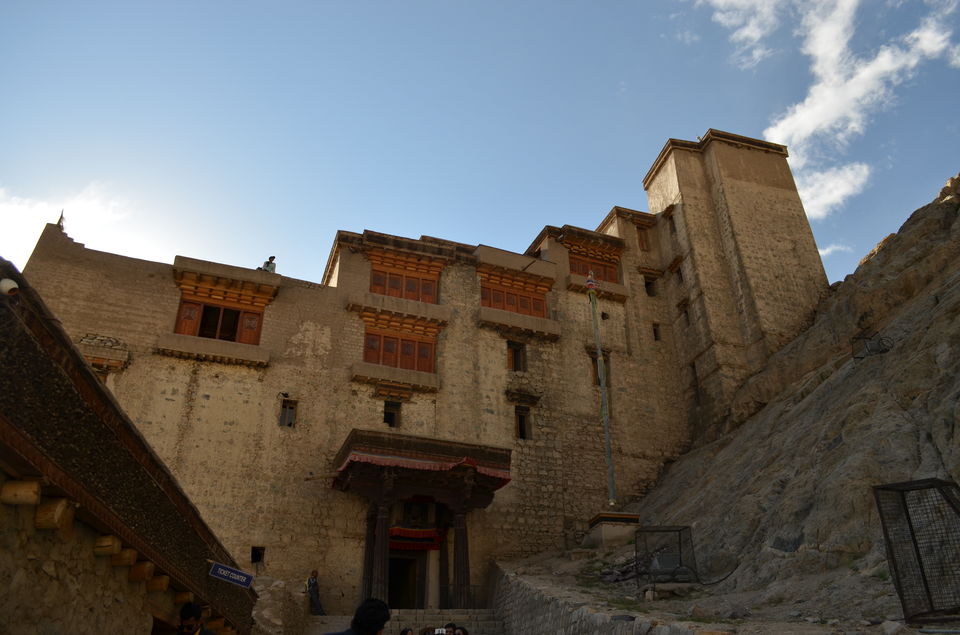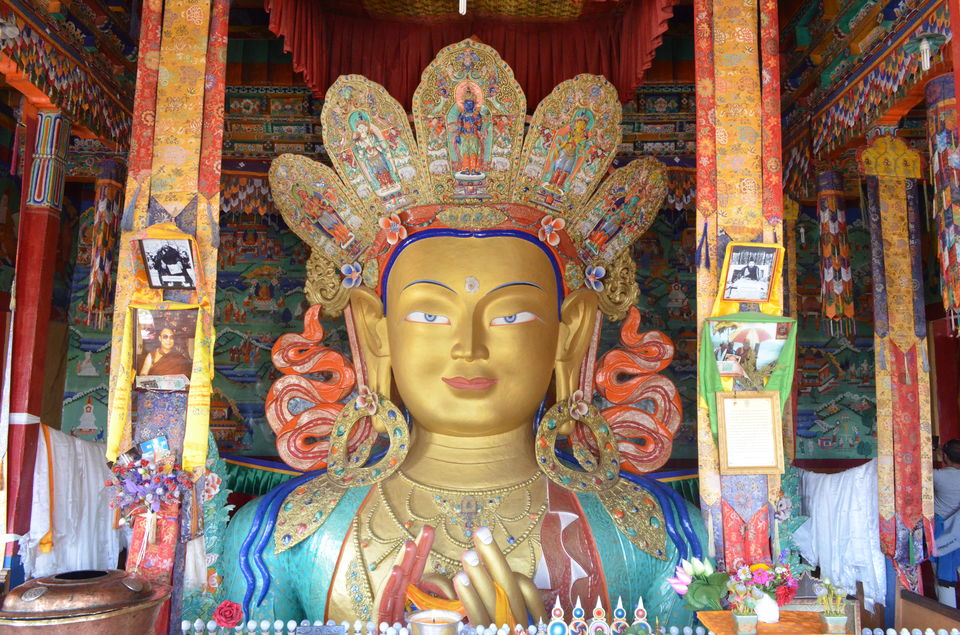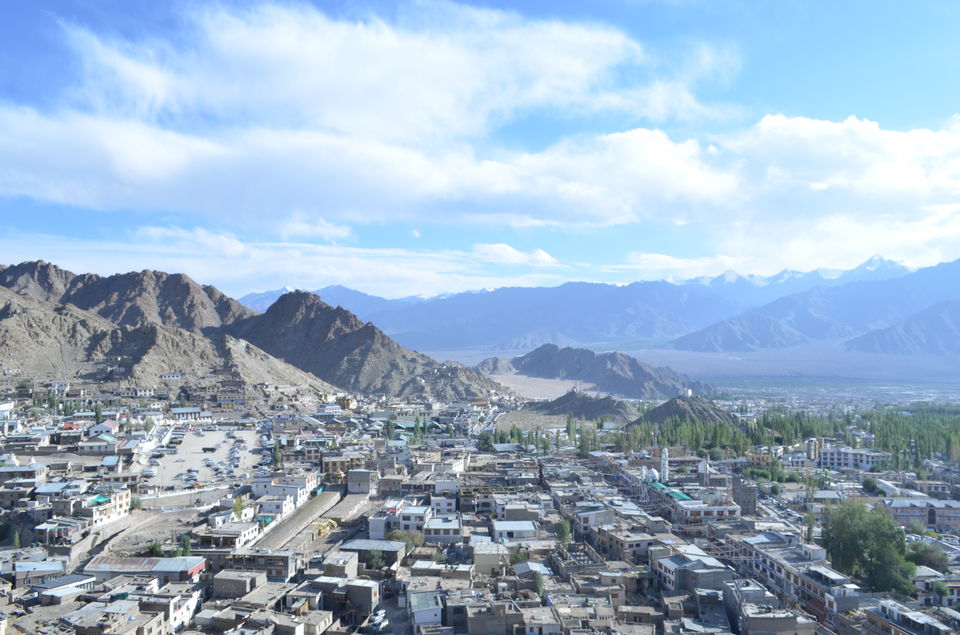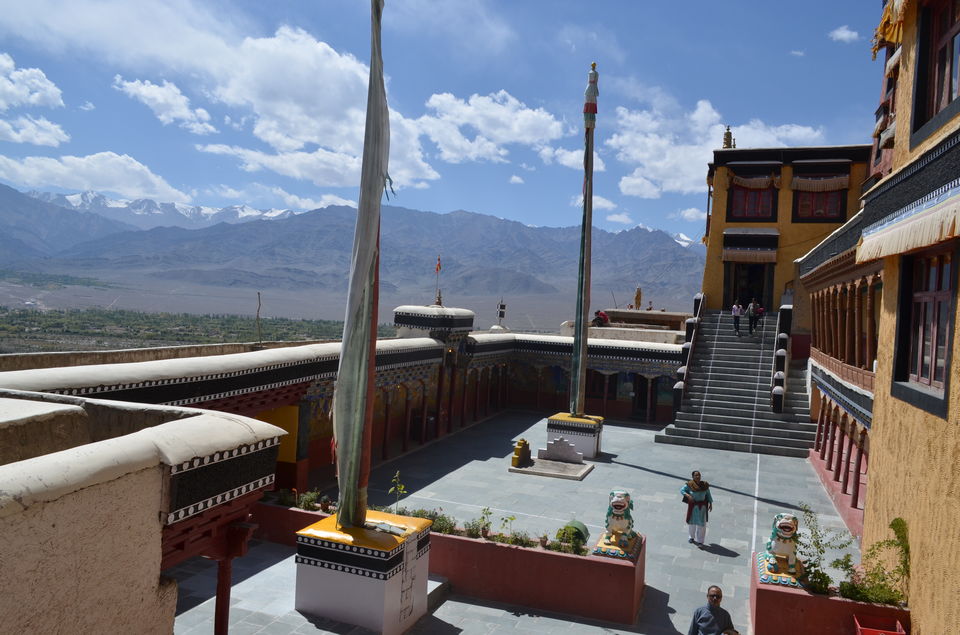 After breakfast visit to the local Leh monasteries, , Shey palace, Hemis monastery, Thiksey monastery, and the Famous 3Idiot School
Also visit the Sindhu Ghat, where devotees somes to pray at the Sindhu river which originates from Mount Kailash.
Back to Hotel by evening
Over Night Stay In Leh