Thailand is a delight for the tourists no matter what they are seeking for. It is especially a favourite place for the foodies who like to try different cuisines and dishes they have never heard of before.
We joined a homely chef in Thailand to cook and eat some authentic Thai Food. It is in Phuket and we enjoyed from tom yum soup till stir-fried morning glory leaves.
Phuket is a beautiful island in Andaman sea in Thailand with plenty of coastal regions and a good amount of rainforests.
In Phuket we tried street food as well as authentic Thai cooking. We are experienced two different Thai soups and a stir-fried vegetable cuisine.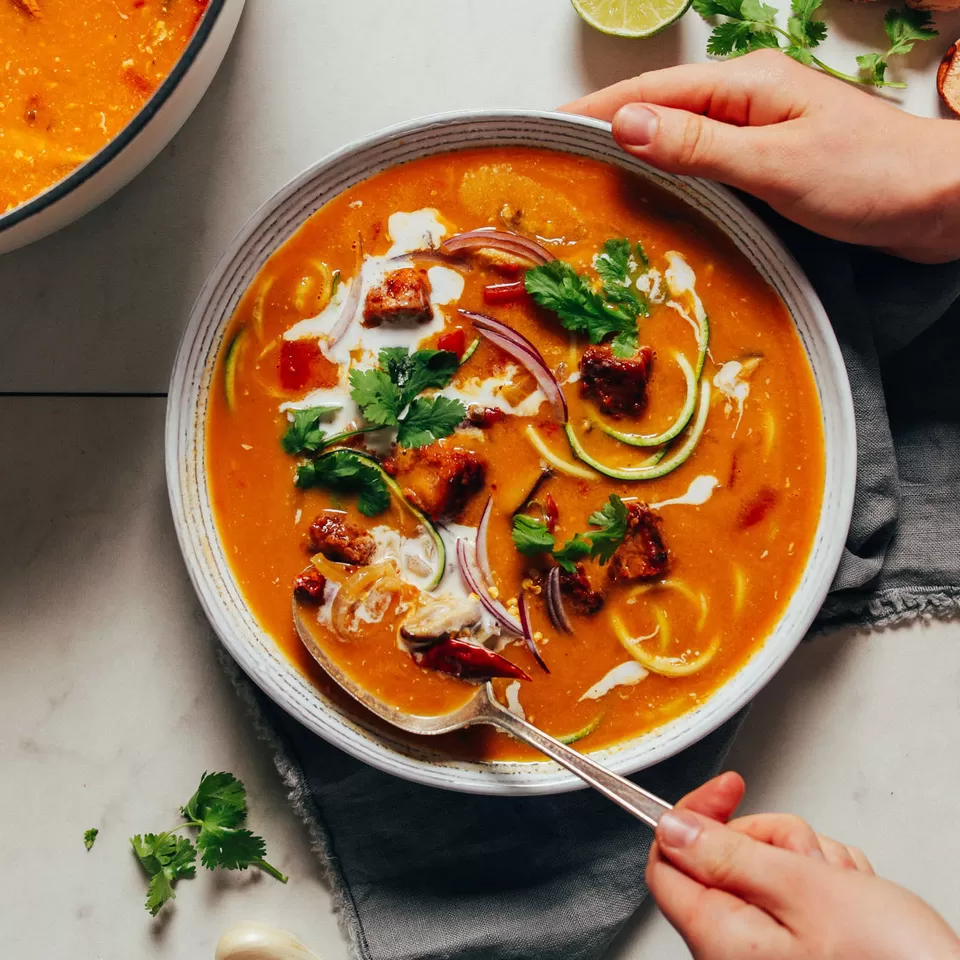 The soups were tom yum soup and tom kha gai. The first one is Thai prawns soup while the second one is Thai chicken soup with coconut milk. We also tried Thai Stir-Fried Morning Glory which was decent and good.
Best Street Food in Thailand
*Som Tum (Spicy Green Papaya Salad)

*Pad See Eiw (flat noodles)
*Kai Jeow (Omelette with rice)
*Moo Ping (grilled pork skewers)
*Guay Teow (noodle soup)
*Kluay Tod
*Tom Yum Goong (Spicy Thai Seafood Soup)
*Gai Tod (Fried Chicken)
*Poh Pia Tod (spring rolls)
*Massaman Gai
*Kao Niew Ma Muang