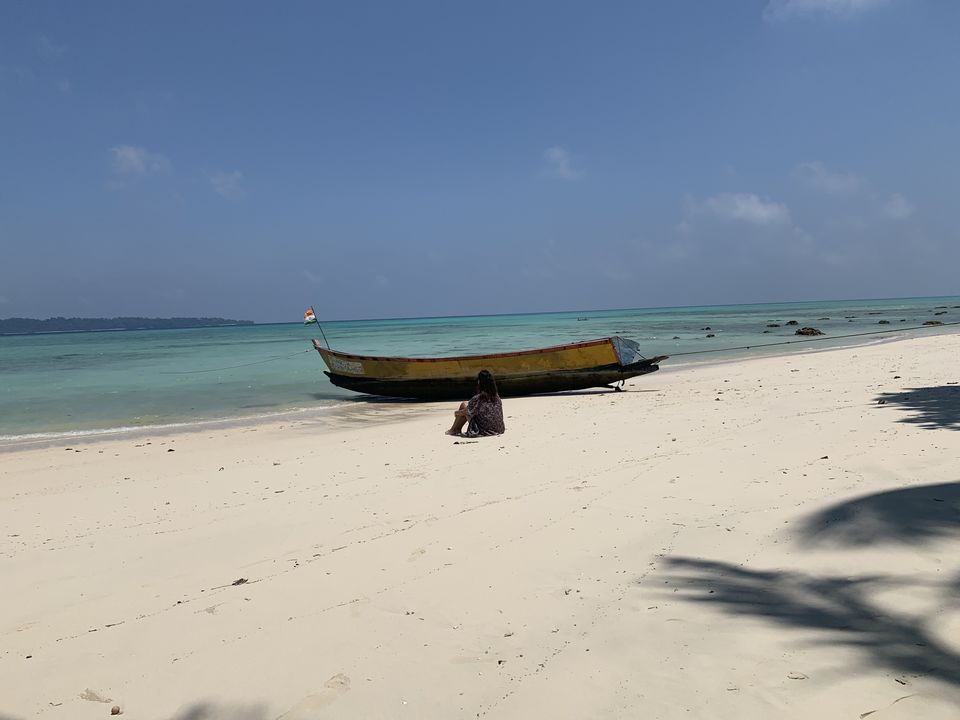 Our week long trip to Havelock Island has just begun.
We're sitting in the waiting lounge just outside the Jetty. Jetty is a place where you board the ferry to the Havelock Island. We thought of updating our blog from the waiting lounge.
So, we booked our tickets to Port Blair last month for 13k return from Delhi.
Things to note before you take the ferry -
Pre - Book tickets online as there is no provision here to buy tickets.
Once you book your tickets online, you will be prompted to pay Rs 400 to book, once the company confirms your seats they will ask you to pay the full amount.
We are taking the Makruzz private ferry that costed us Rs 2800 for two people for premium seats
The timings are fixed so choose accordingly, you have to reach an hour before the ferry leaves
We reached at 12:30 pm as our ferry leaves at 2 pm from Port Blair
How to reach from airport to the jetty?

You will tons of cab drivers outside the airport. They will charge Rs 200 to leave you to the jetty and if you ask them to stop for breakfast it will be included in the same charge.
We had breakfast at a small South Indian cafe. The driver recommended it to us and undoubtedly was the best breakfast. It was rather cheap and delicious. The breakfast for two people would be Rs 200
Visit the Cellular Jail in Port Blair
We had a couple of hours before our ferry leaves port Blair as we landed at 9:30 am and the ferry was booked for 2 pm so we decided to take a detour.
The cab driver Suraj, charged us Rs 250 to take us to the jail and back to the jetty. His number is 07063955565 He will show you around Port Blair and even arrange for your pick up in Havelock Island or Neil Island if you are going to these islands.
The cab dropped us a little outside the Jail road from where we had to walk to the counter to buy the tickets. The ticket cost was Rs 30 per person. Cameras are allowed inside without a charge. We went in from the main entrance and explored the museum which started us off with the history of the jail.
A little history about the Jail: In 1857, the first war for freedom the prolifically prisoners and freedom fighters from the war were brought here and could never go back.
Arriving in Havelock Island
Suraj our Port Blair cab driver arranged our pick up in Havelock Island as soon as we reached. Mohan was waiting for us outside with a Scooty ready for us to rent and take to our hotel.
Cost of Scooty : Rs 500 per day.
Stay in Symphony Palm Resorts in Havelock
We quickly rented the scooty and head straight to the Symphony Palm Resort. We had pre-booked our stay from Booking.com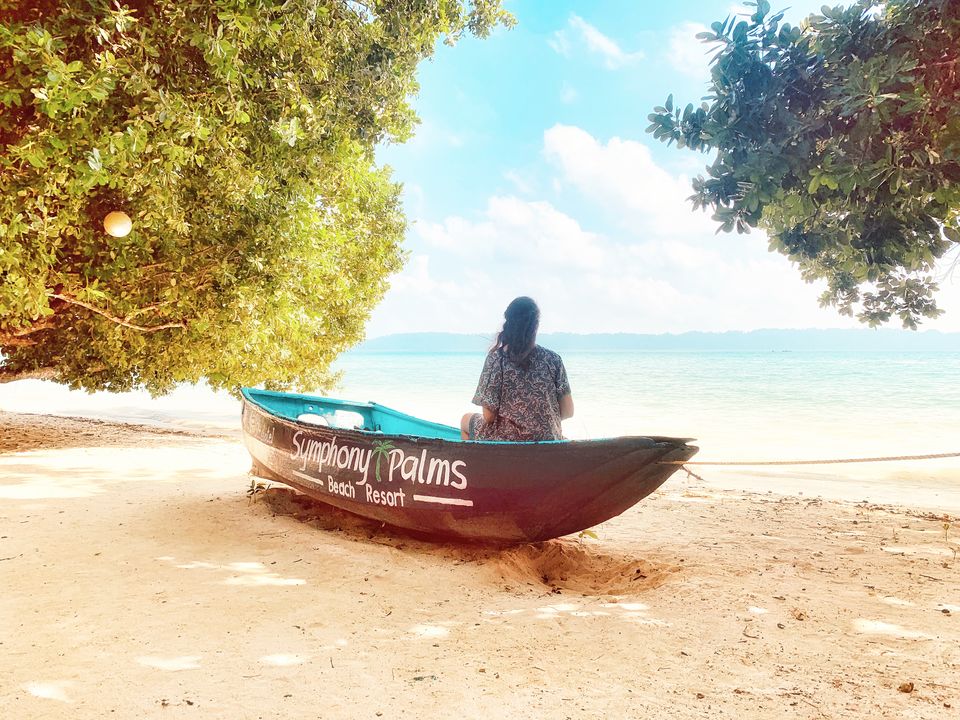 The place looked heavenly just a few meters away from the beach and their cottages were the best place to stay. We booked the Casa which costed us Rs 4500 per night inclusive of Breakfast for two people. We stayed here for 5 nights. Our stay was more than comfortable. They had wifi at the reception which was decent but Havelock does not support much connectivity so it was more like a detox from social media.
Everything in Havelock is just 15 minutes away and if you are a sunrise and sunset lover like us this is just the place for you!
There was literally no other over head cost in this island if you have your hotel, food and transport paid for.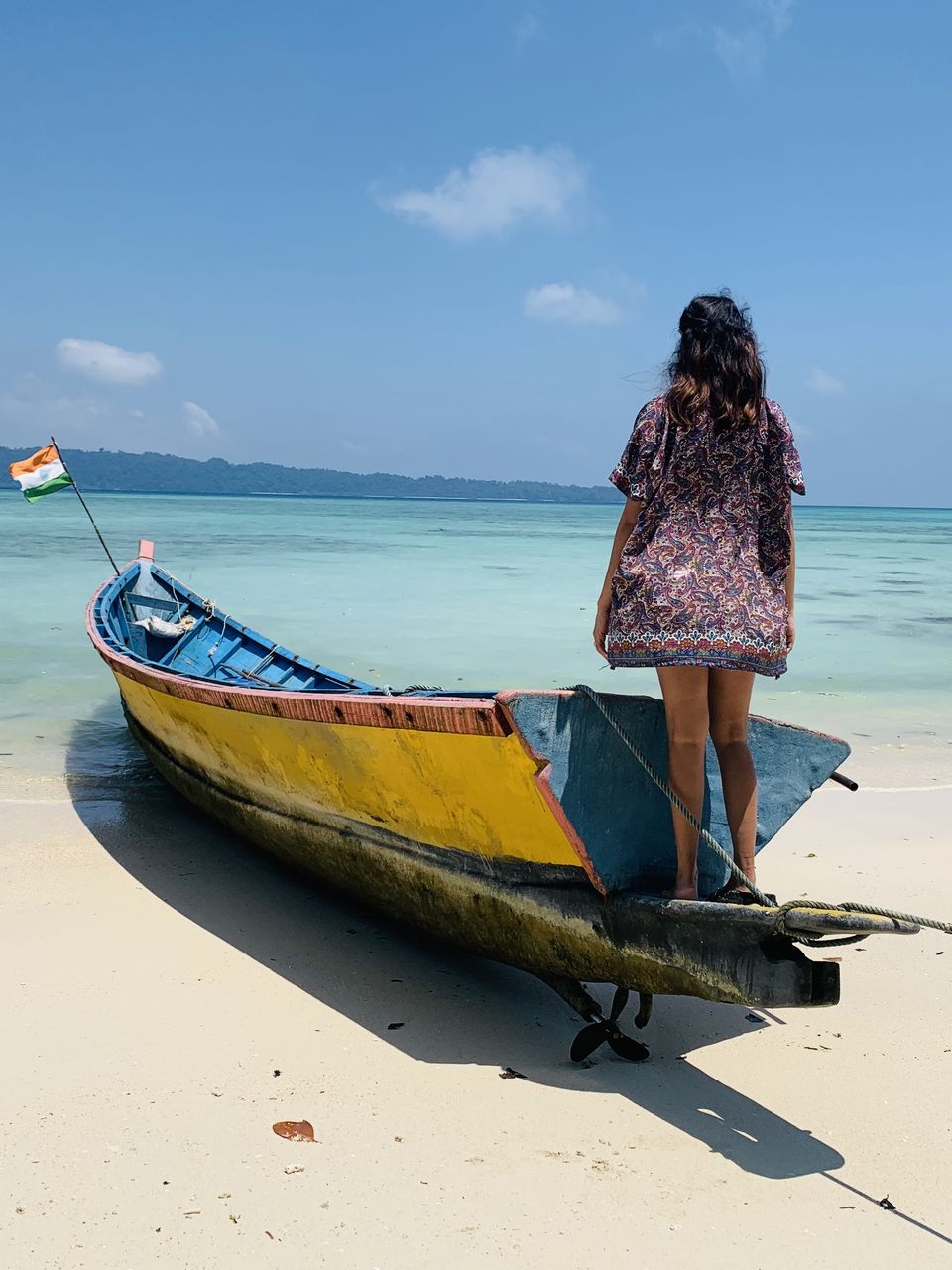 Best Restaurants in Havelock Island, Andaman & Nicobar
1. Anju Coco Cafe - it is one of the best cafe's in Havelock Island and everyone who has ever been will suggest it to you. It has a vast range of food items on their menu. They ever serve Banofie Pie as a dessert. The cost of food for two people would be Rs 1200 per meal
2. Sea Shell hotel restaurant - This place is best if you want to enjoy live music with the fastest Wifi in Havelock Island. They start with live music everyday at 8 pm. They have a good range of cocktails and appetizers. Must try. Cost for two : Rs 1500 to 2000
3. Buddha Garden Cafe - This is a live Asian Kitchen and an open Garden seating. For all the dog lovers, you will also meet a cute Labrador who will follow food around and sit with you and give you company. Cost for two - Rs 1500 to 2000
Tips for the beaches in Havelock Island ~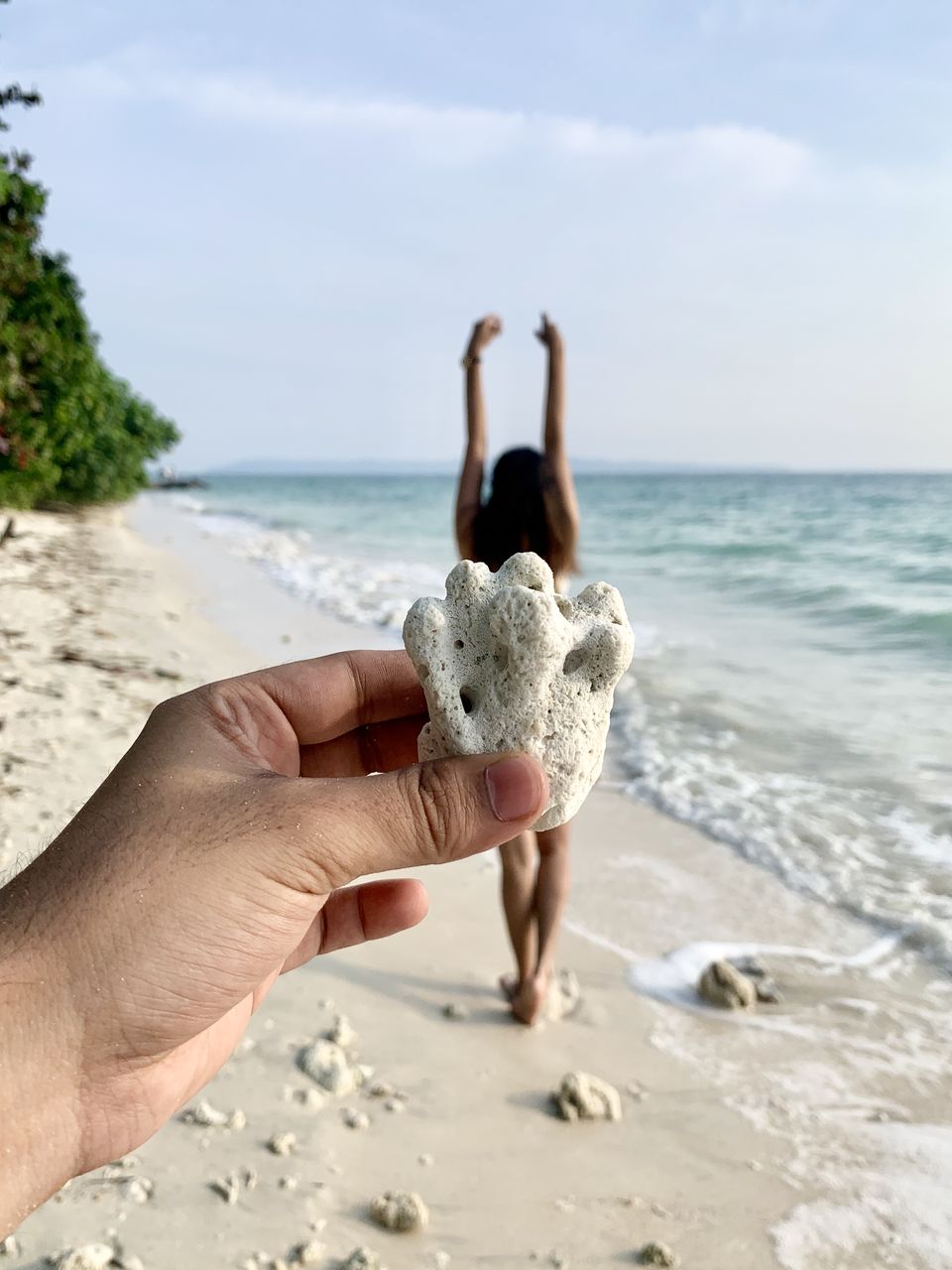 - Best beach for sunrise would be Kalapathar Beach - Best beach for sunset would be Radhanagar Beach
- Best beach to chill with shade to read a book is Vijaynagar Beach
Tips for getting to the sunset on time and ahead of the crowd ~
- Best beach for sunset is the Radhanagar Beach in Havelock
- Plan on reaching the beach by 4:30 pm to witness the beautiful colours of the sunset
- The beach was 8 Km from where we were staying
- We left our hotel room at 4:15pm to make it to the onset of sunset - Be at the beach before 4:45 pm as that's when the sun starts setting - Plan on spending at least an hour at the sunset to get some beautiful shots
- Find a nice spot far from the crowd and set up tripods there for a time lapse or a picture