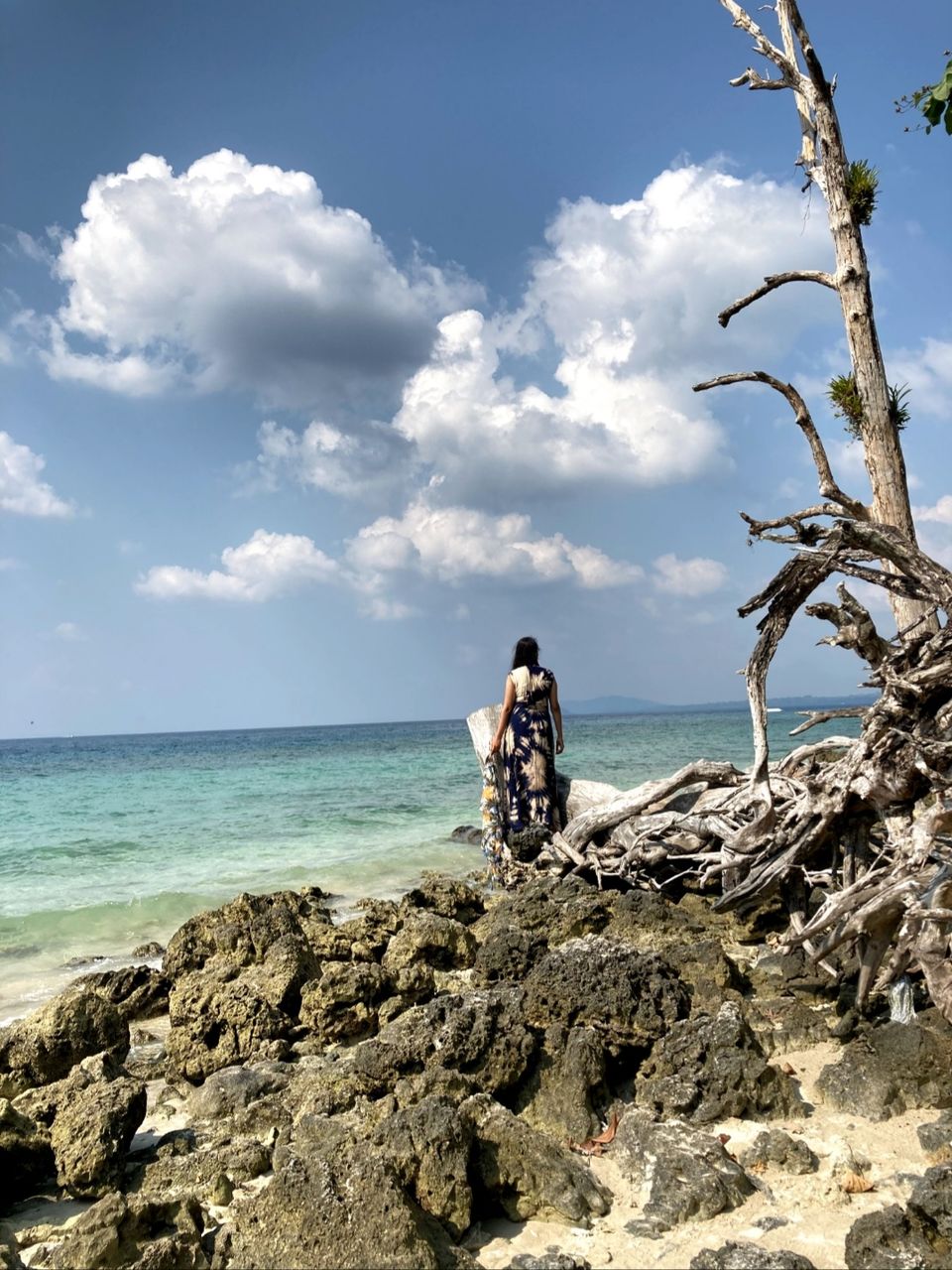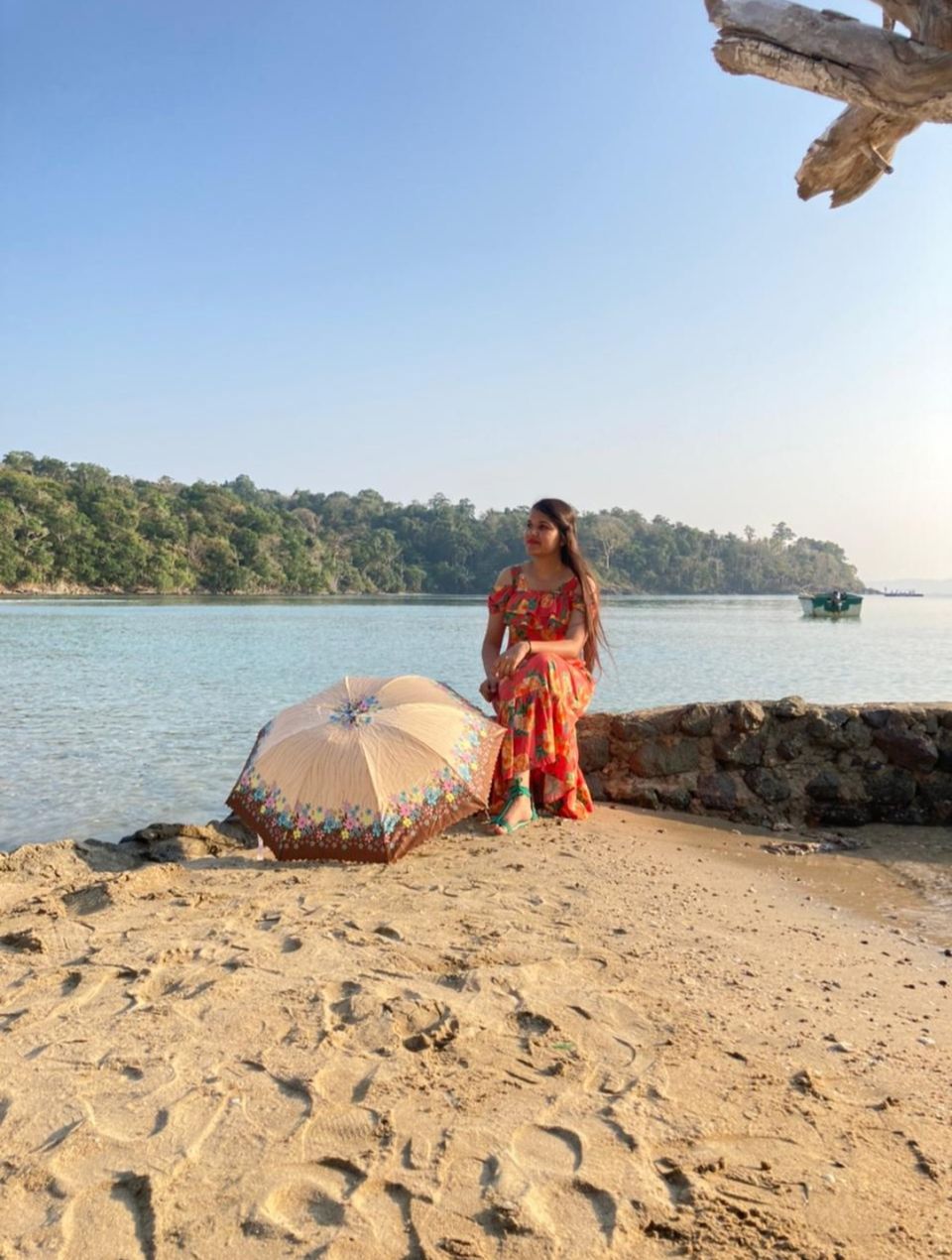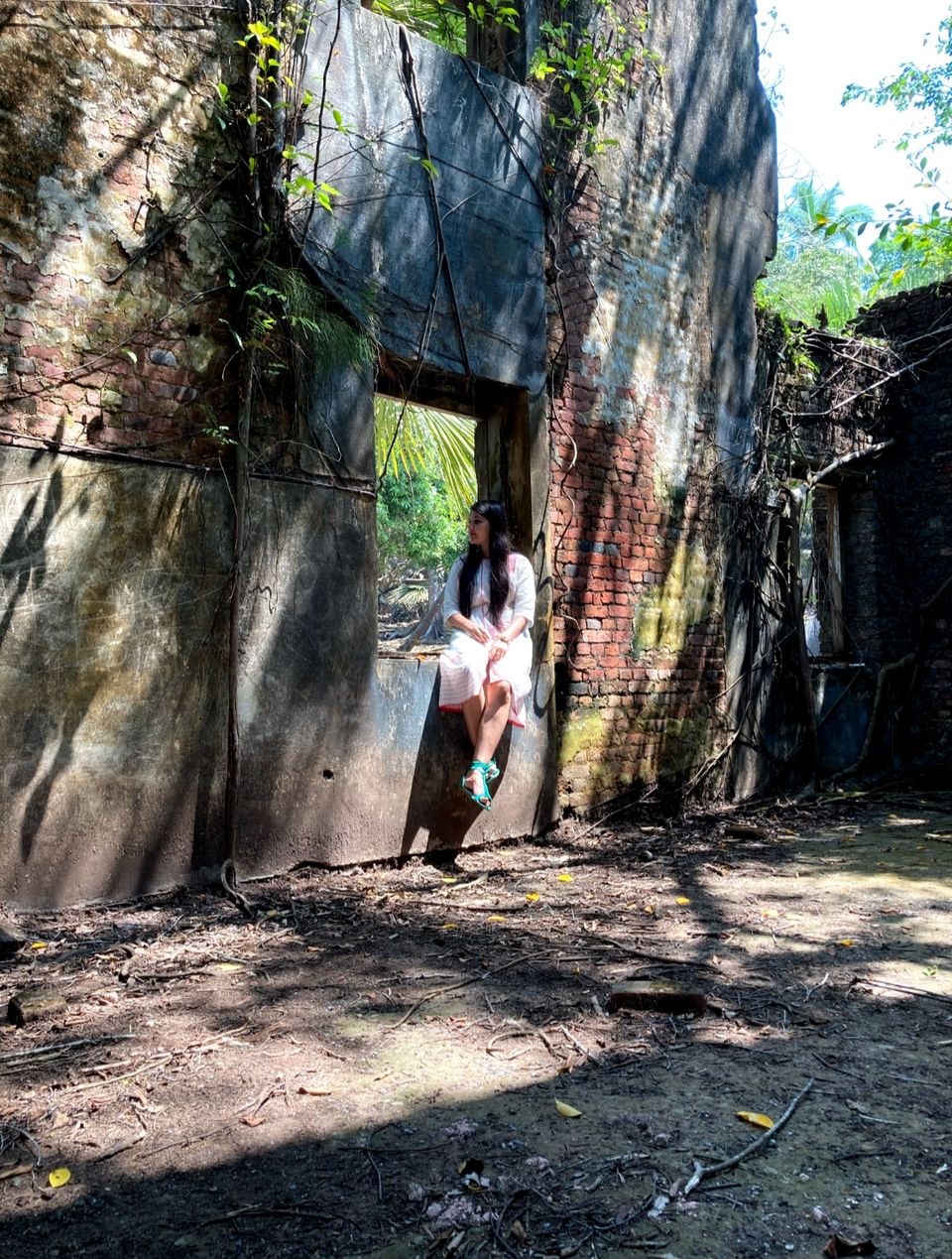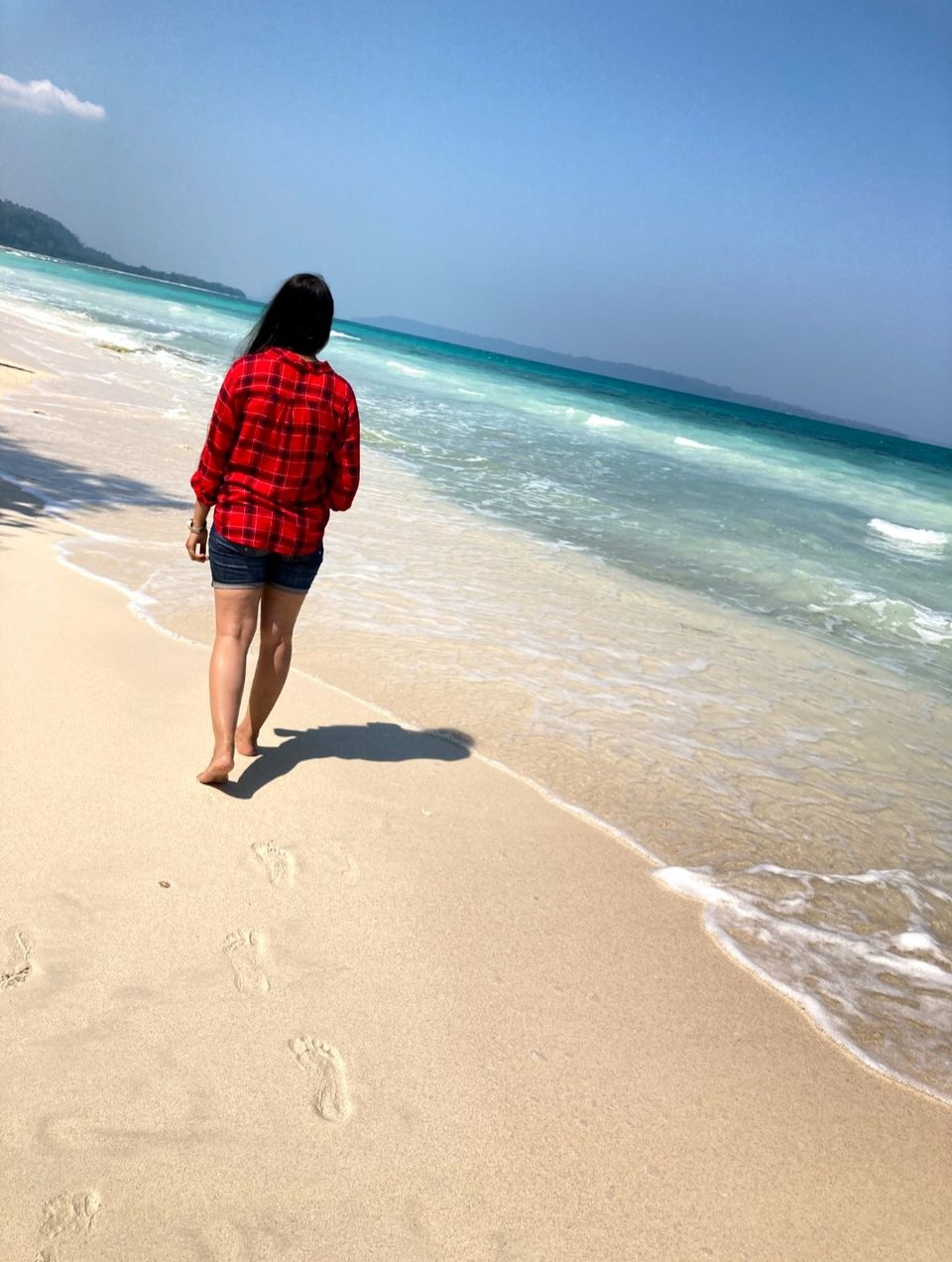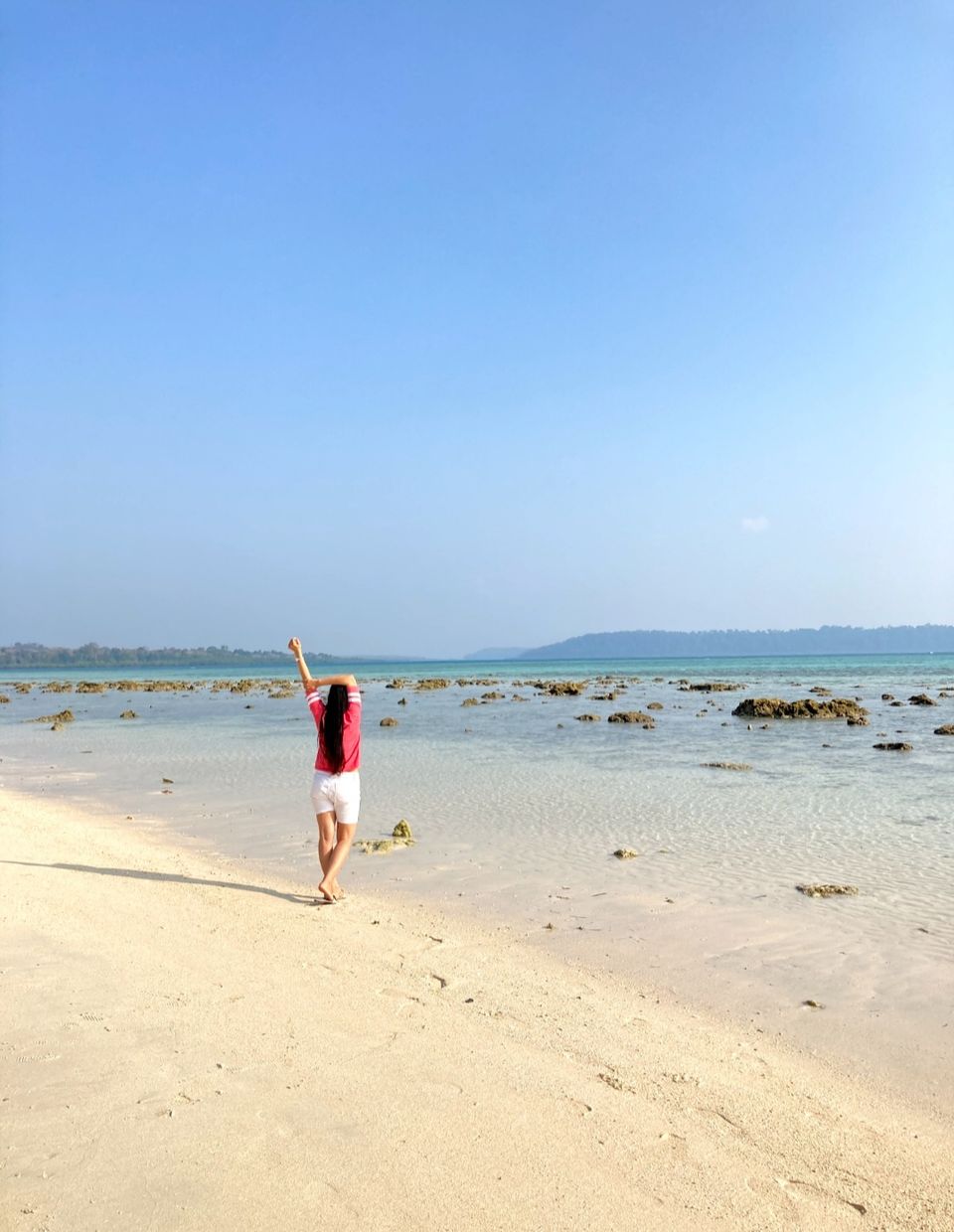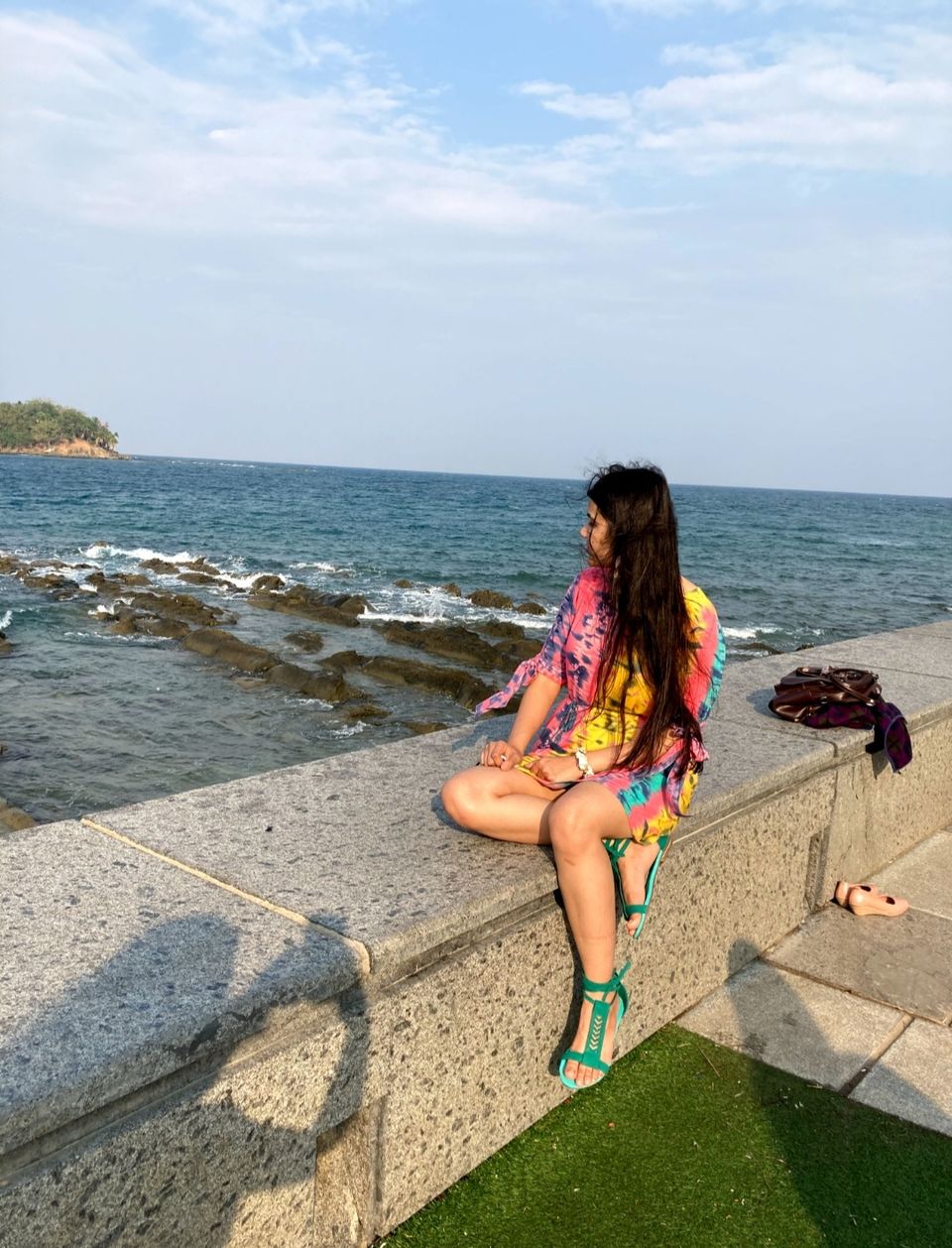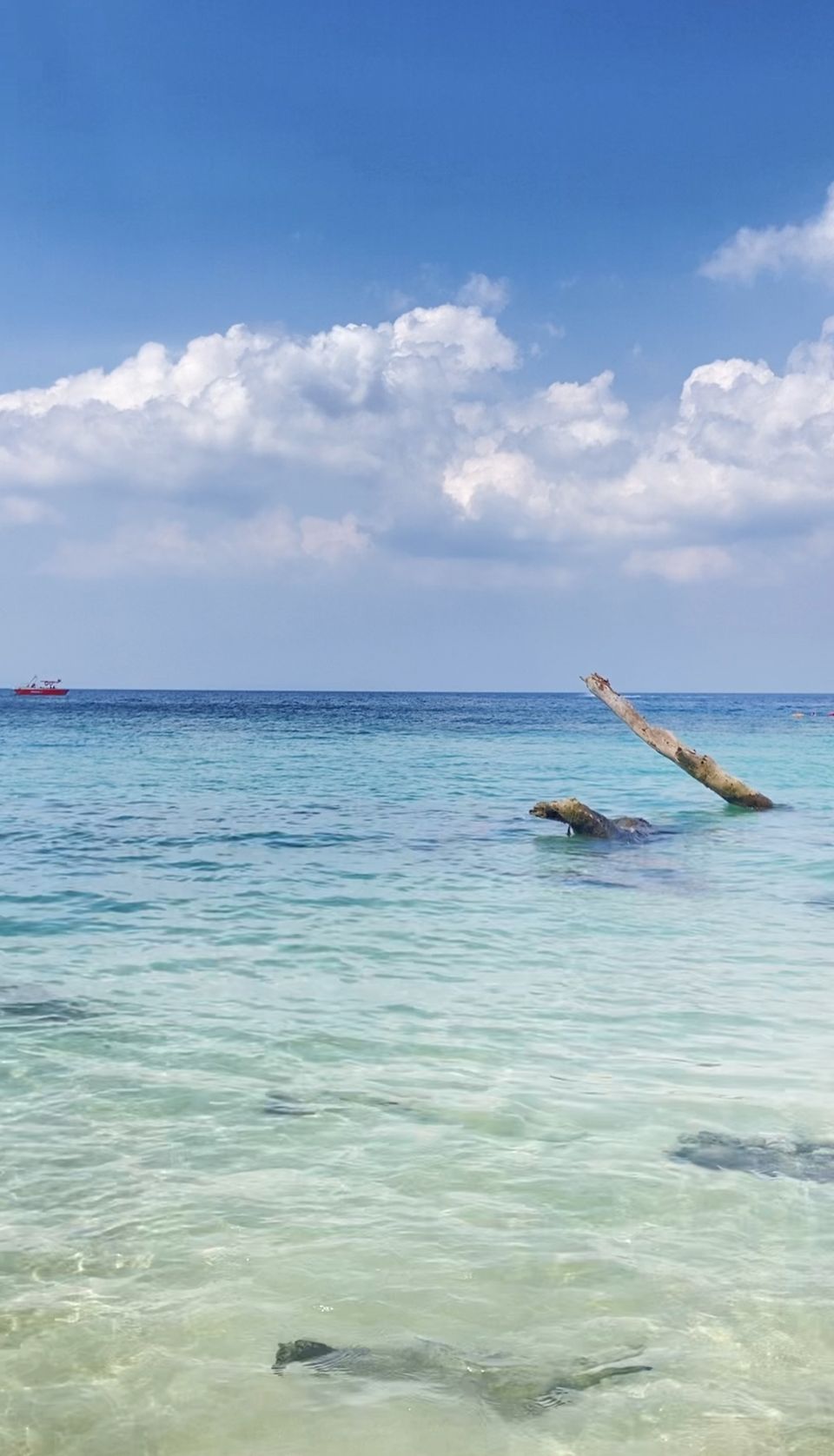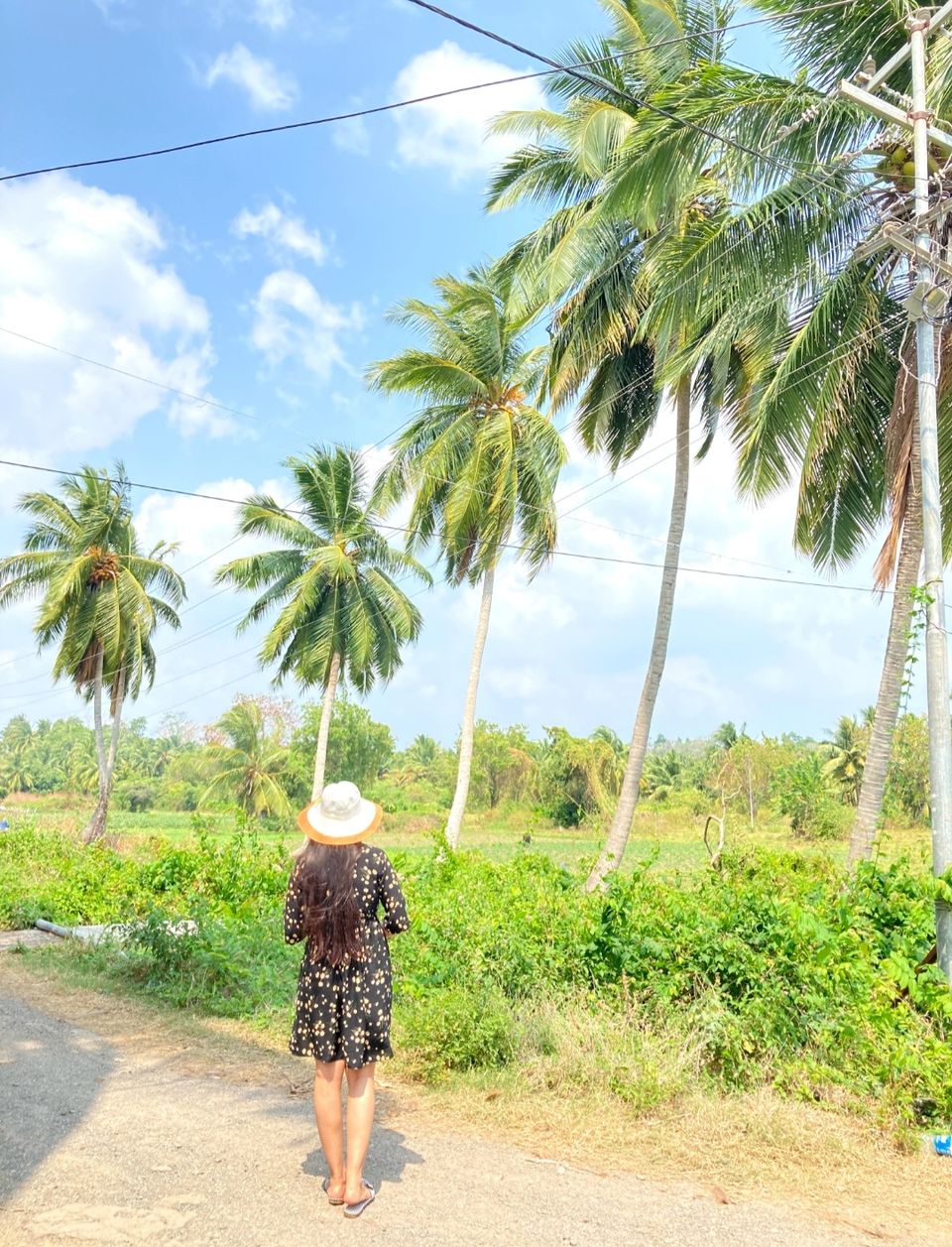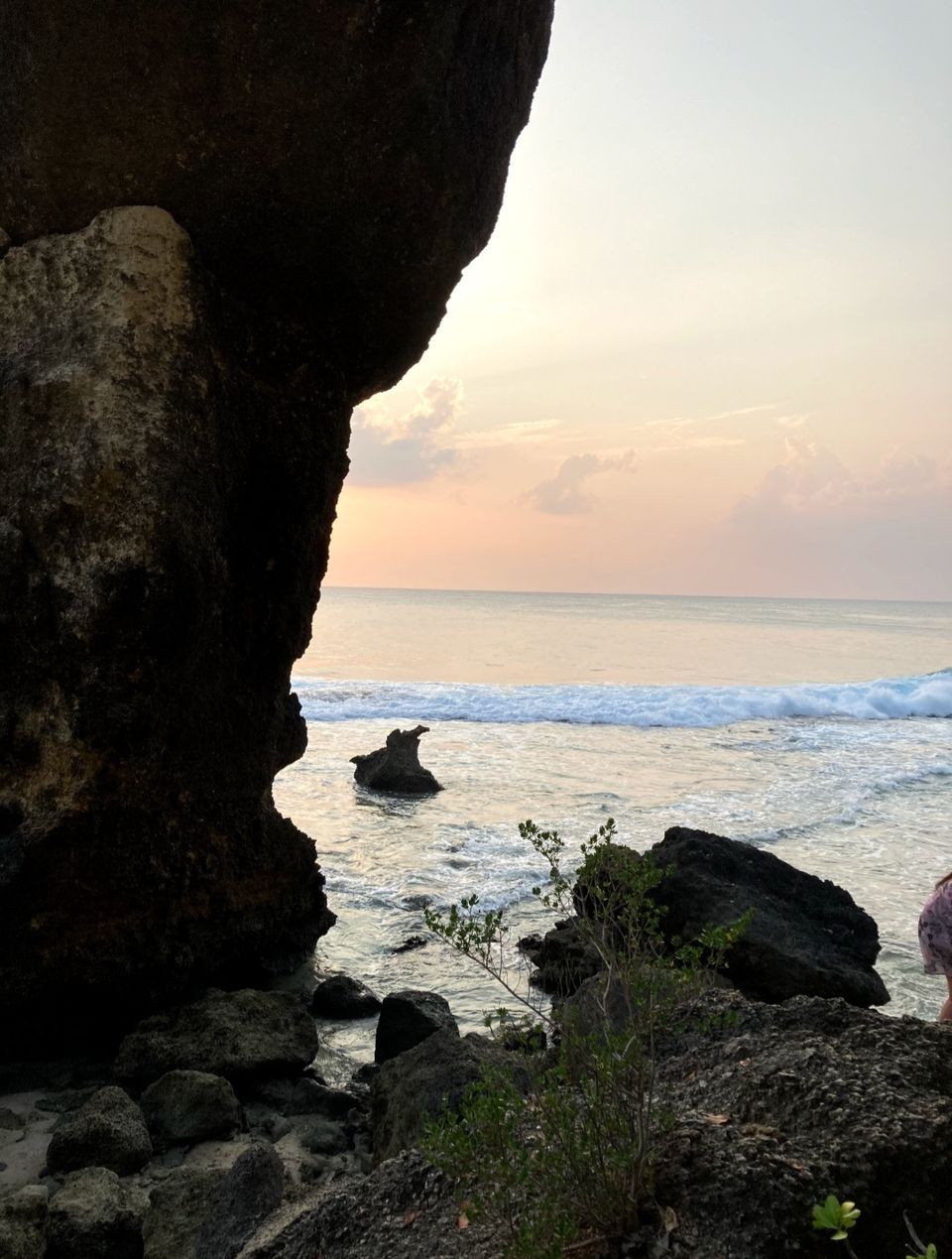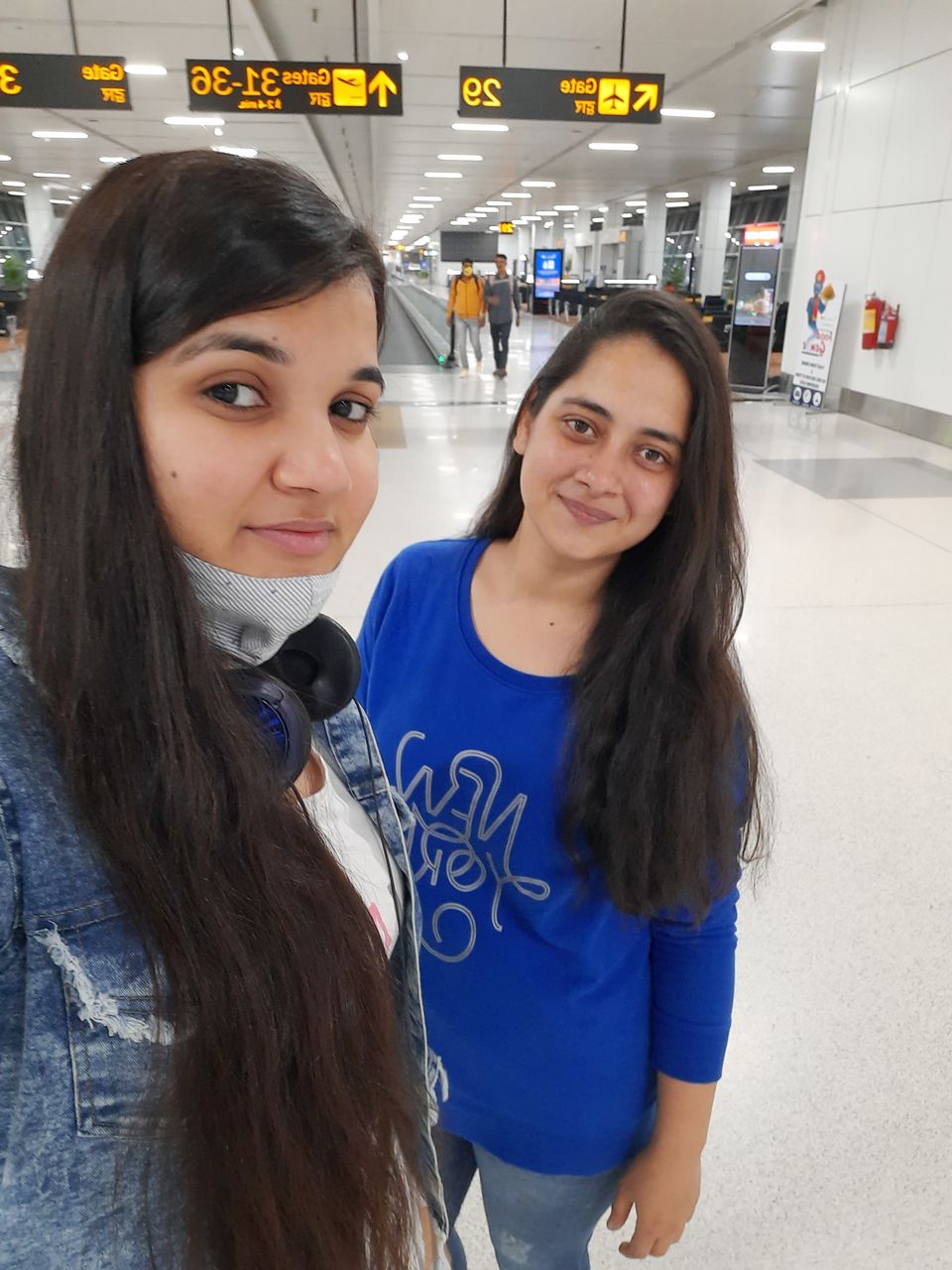 My best friend and I planned to visit the tropical island paradise of India i.e. The Andamans. It was an impromptu trip, so we don't get enough time to plan ahead. So, we just booked the trip through a travel agent which costs us approx. Rs.17000 per person (which includes all food & accommodation, transportation except flights). We took our flight from Delhi via Kolkata to Port Blair. Our flight took off at 4 in the morning and we landed at Port Blair at 11:30 AM, we had a 2 hrs layover at Kolkata. Ensure to book a window seat to enjoy the bird eye view of the Andaman.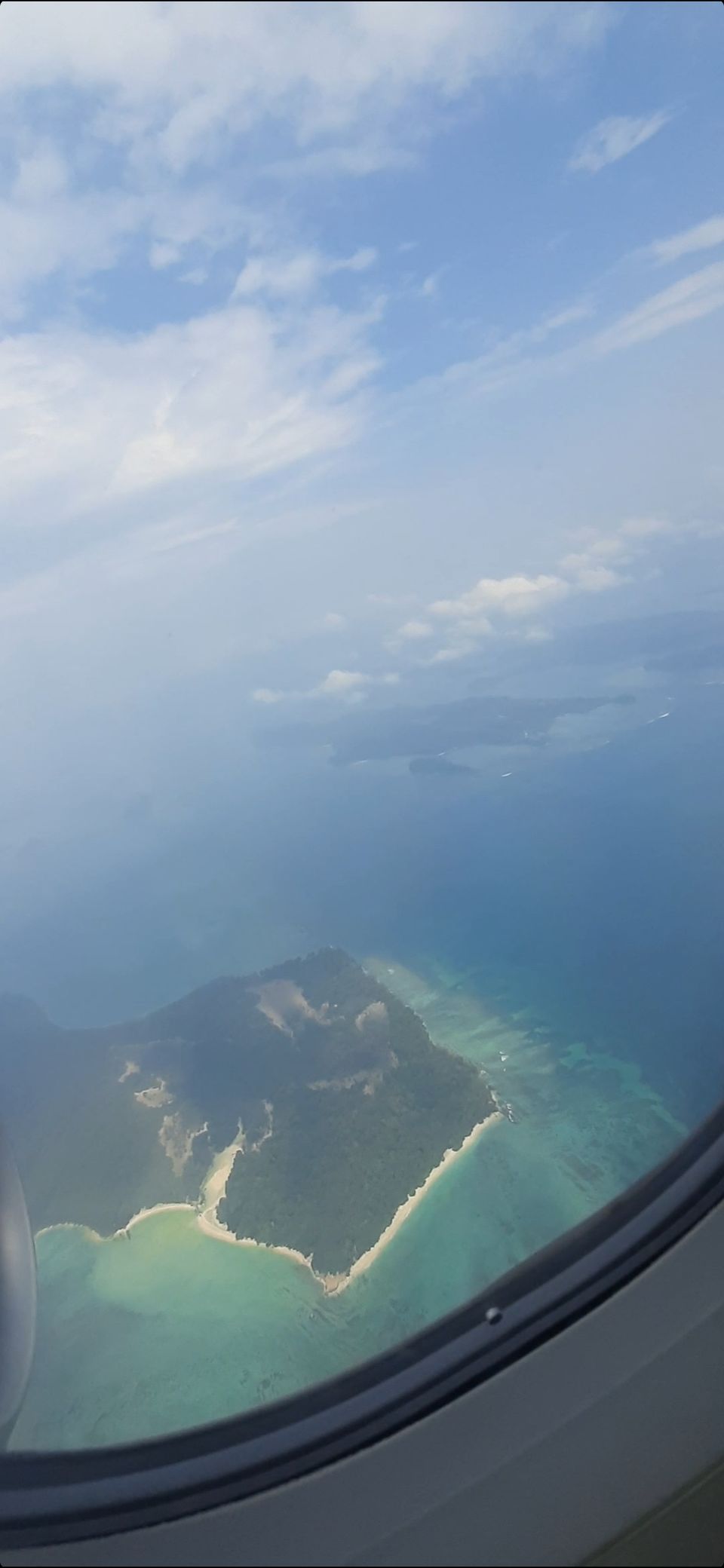 Our room was booked at Grand Paradise Hotel, which was hardly 10 minutes away from the airport and also at a walking distance from the local market. We simply checked in the hotel and had lunch there. Around 2 PM our taxi driver came and we went to explore the Cellular Jail. The timings for it are 9-12:30 & 1:30-5:00 PM.
Then we went to see the only beach of Port Blair i.e. Corbyn's Cove.
Finally to end this amazing day we had the light & sound show at Cellular Jail. It is a perfect blend of both information & entertainment. It's definitely worth a visit. The show is available in both English and Hindi and it last lasts approx. 45 minutes.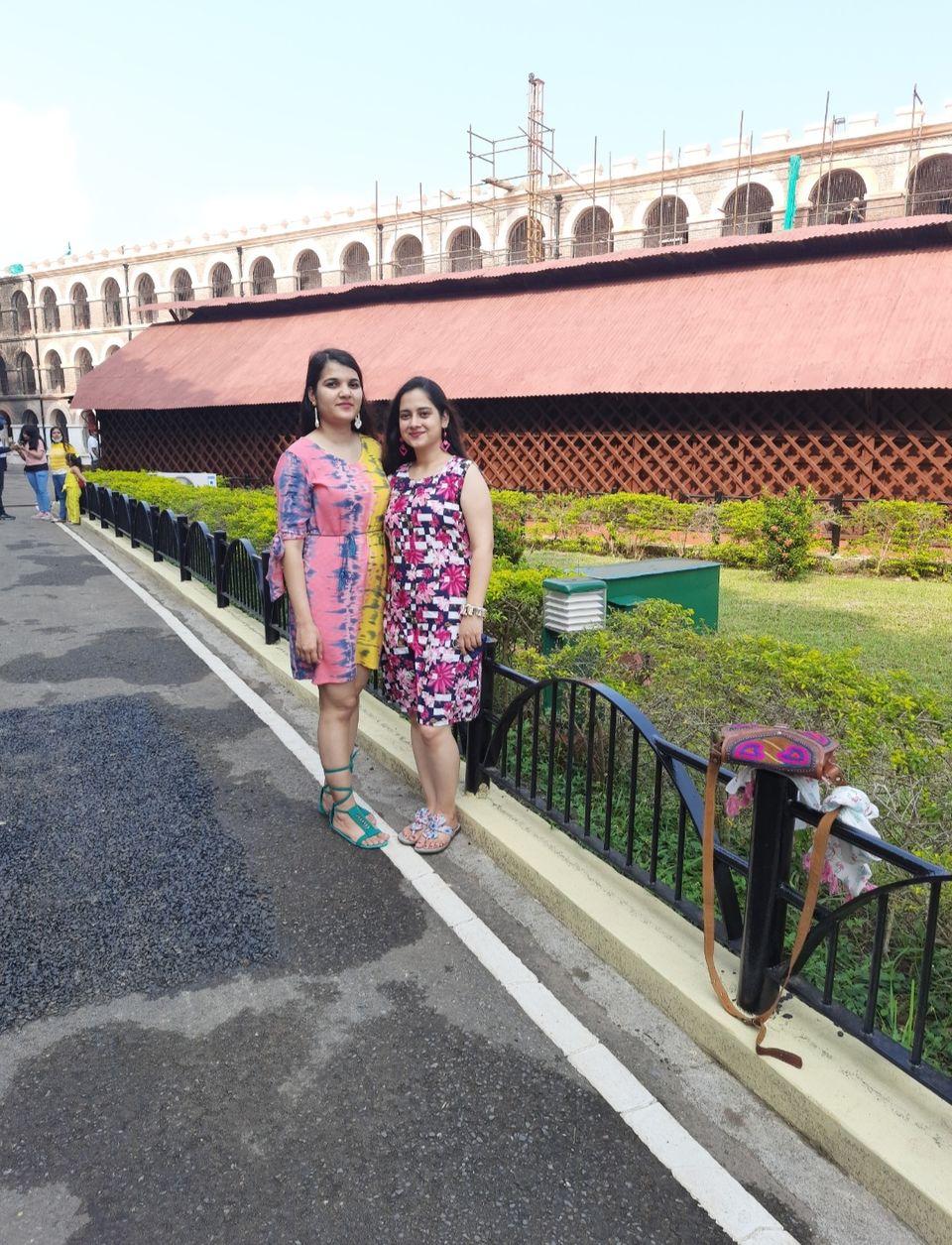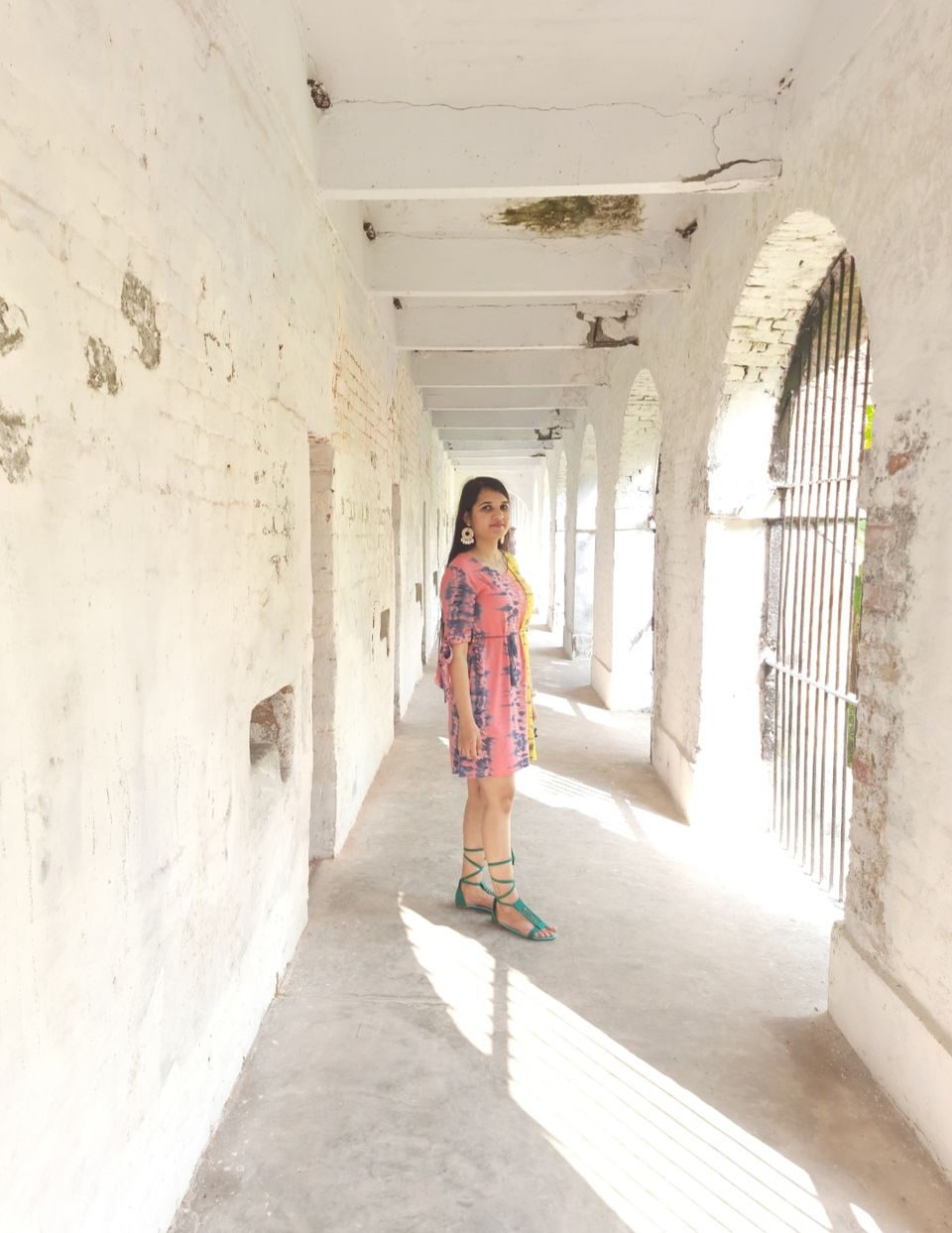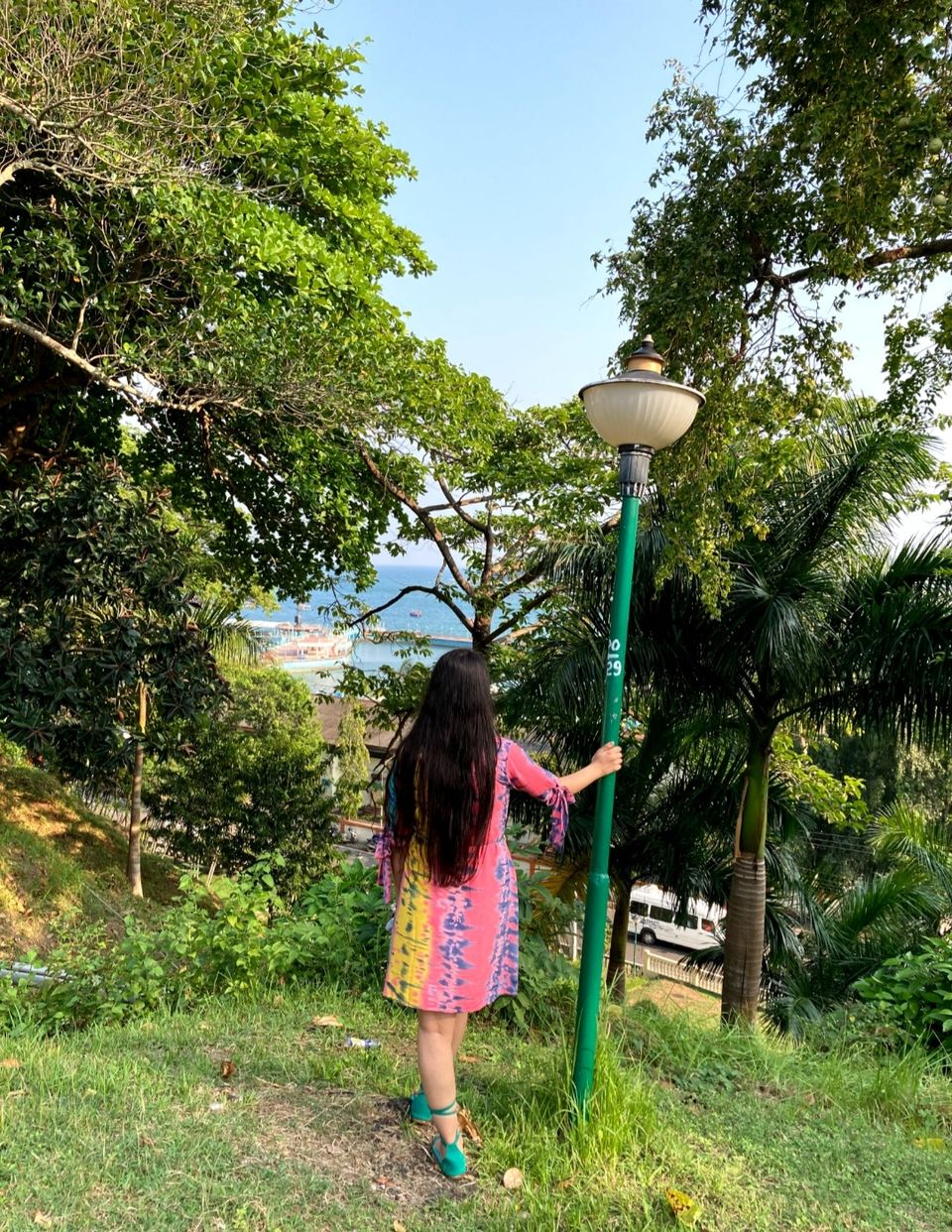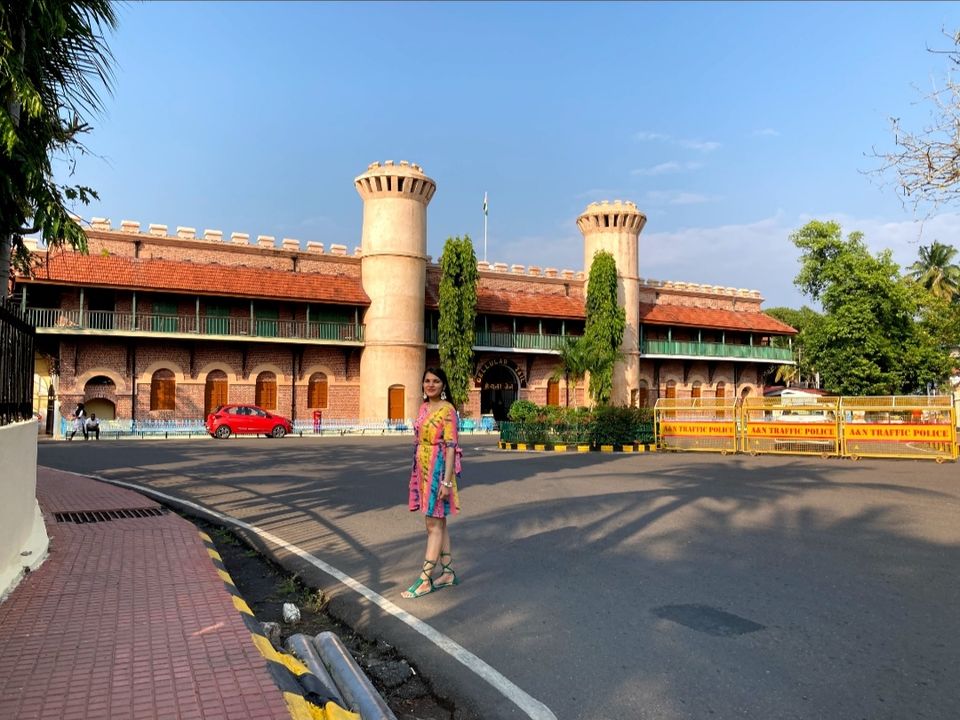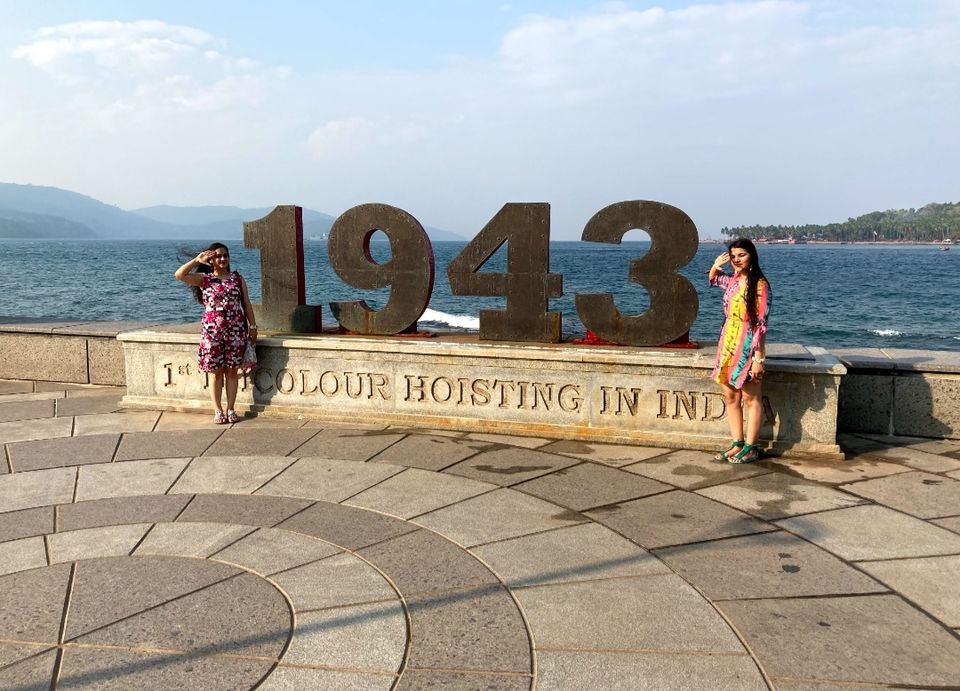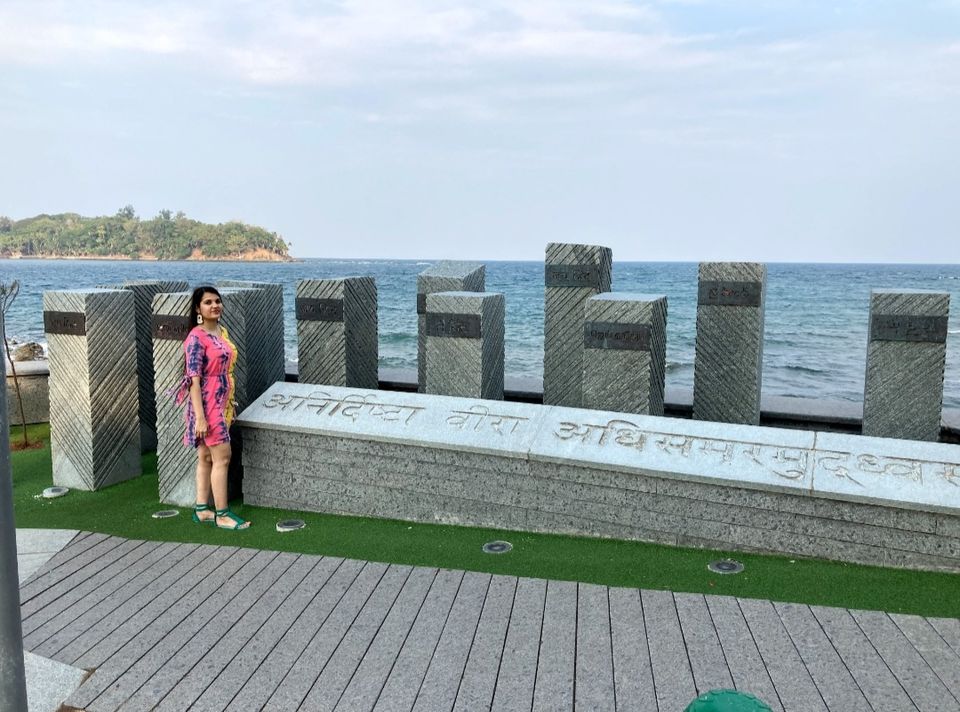 We had our early morning ferry from the Phoenix Bay Jetty (Port Blair) to Neil Island. As it was a early morning ferry, our hotel staff packed our breakfast. After we went to jetty we had to fill some forms and then we board our govt. jetty. It took approx. 2:30 hrs to reach Neil Island.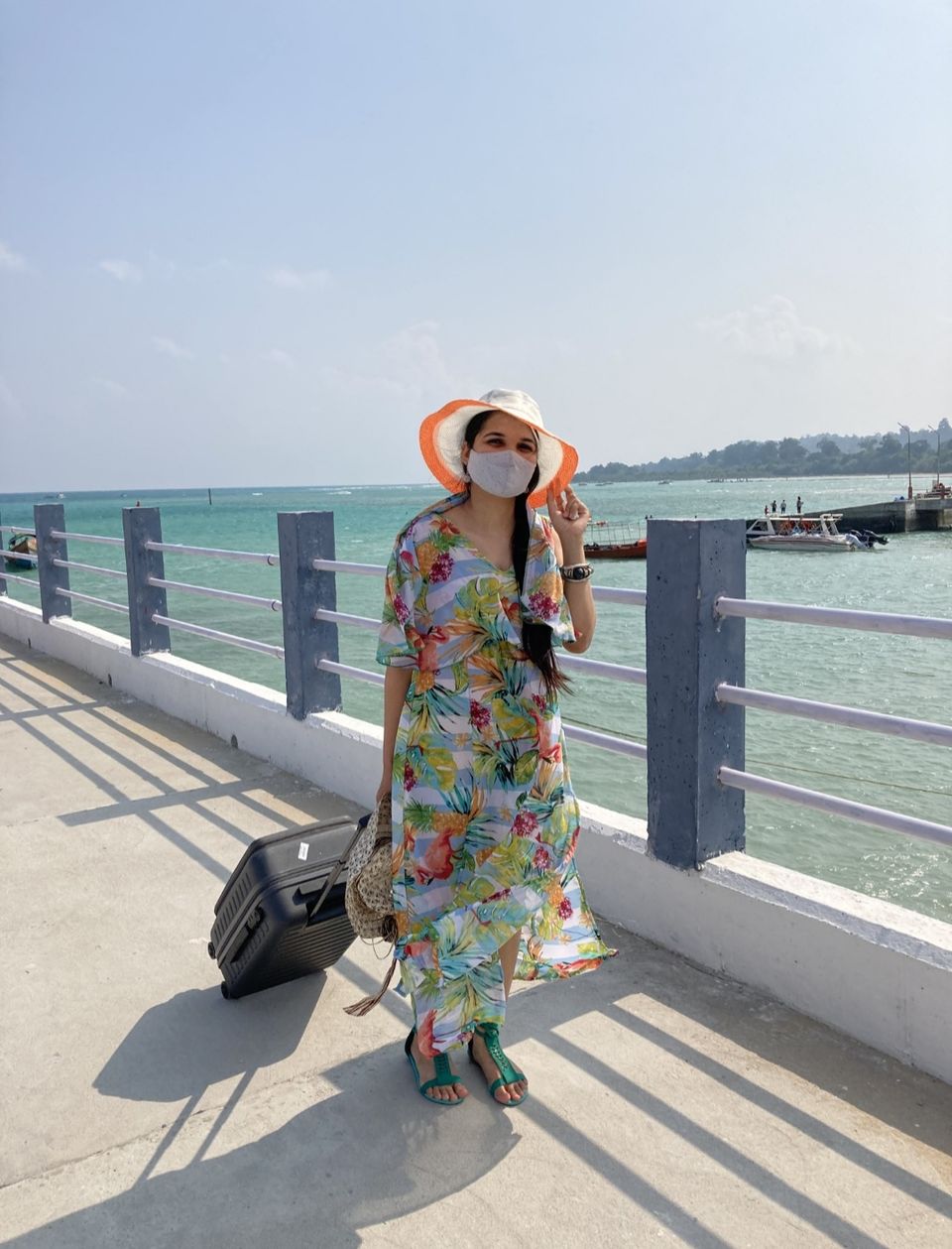 We checked in at the hotel (Seven Seas Dream Castle), and freshen up. We were only staying at Neil Island for One Night, so we went out immediately to explore the beauty of this Island.
We went to Bharatpur Beach for some water activities. This beach is full of water activities and good food. The water was blue in colour (and in different shades too!).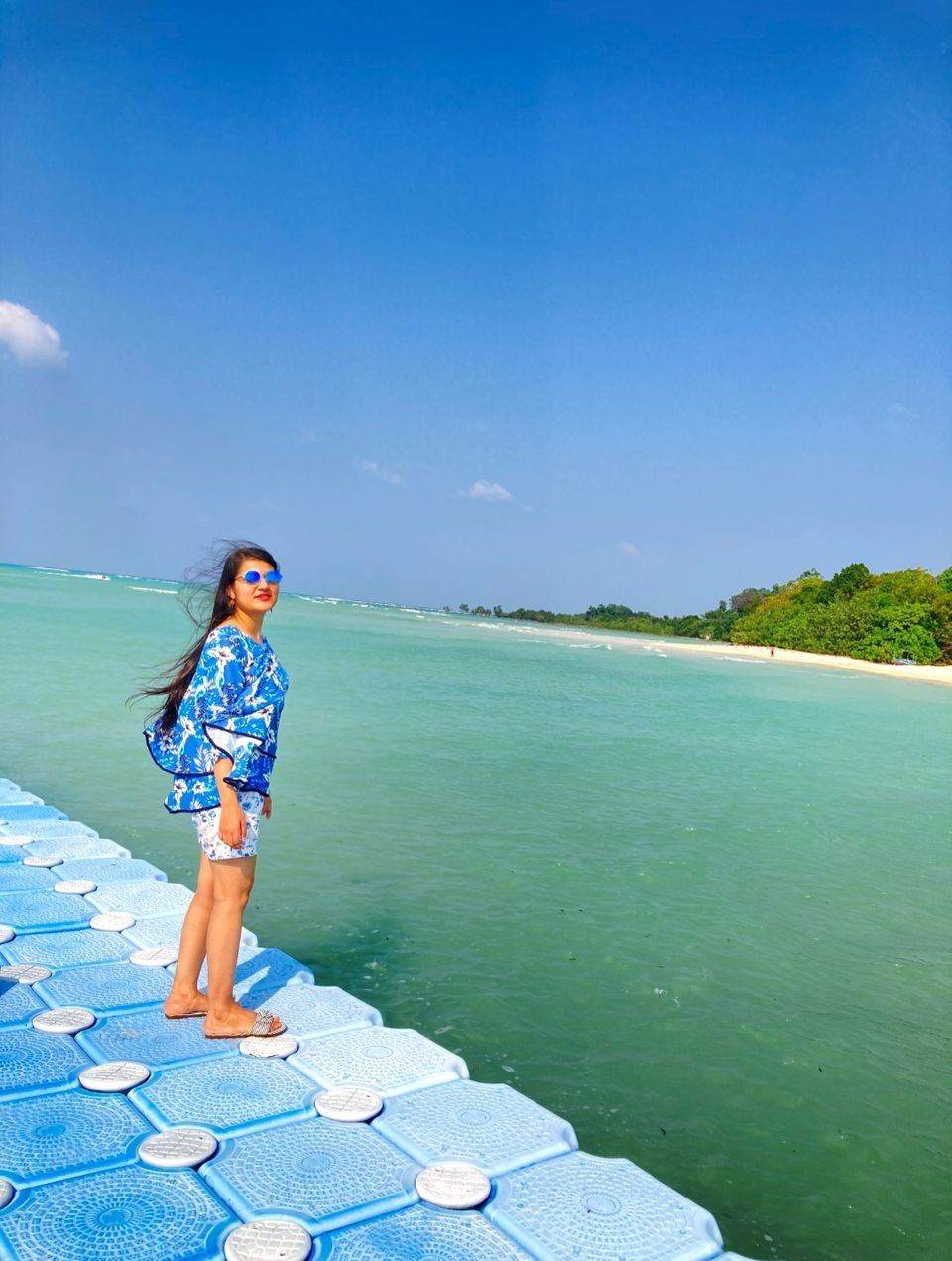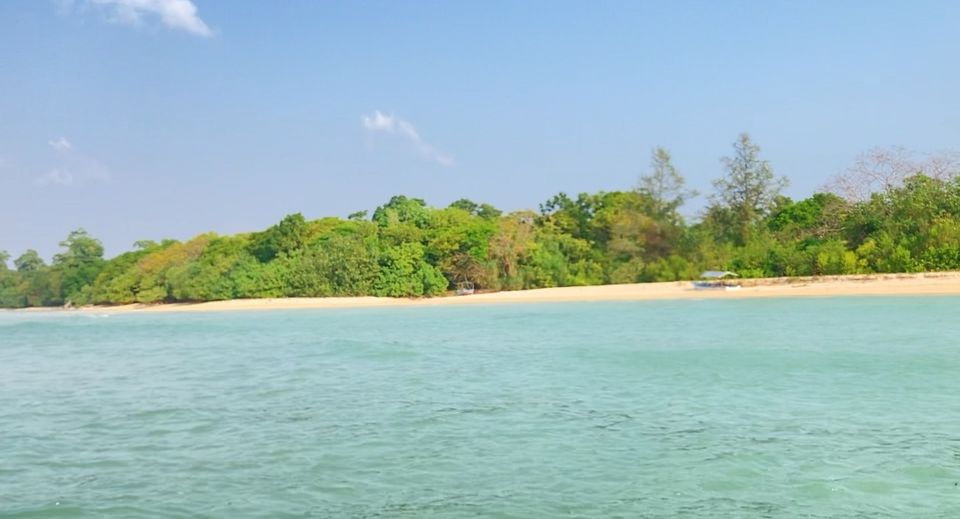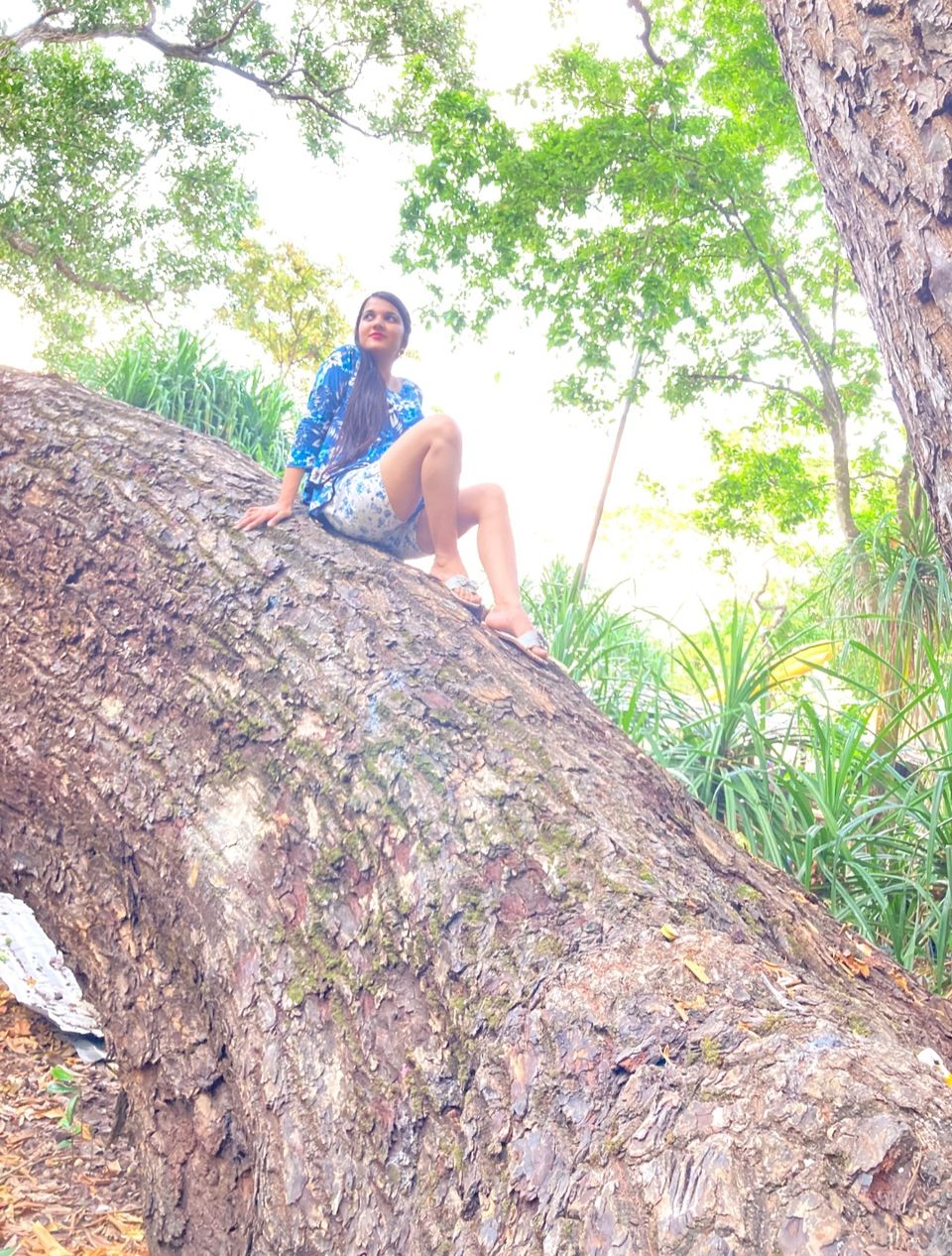 Around 4 in the evening we headed towards the Laxmanpur Beach, to see Neil's famous attraction i.e. a natural rock formation in the shape of a bridge. The view of the beach itself is quite mesmerizing. The water here is crystal clear, but the water currents are moderately high, making it unsafe for swimming and water sports.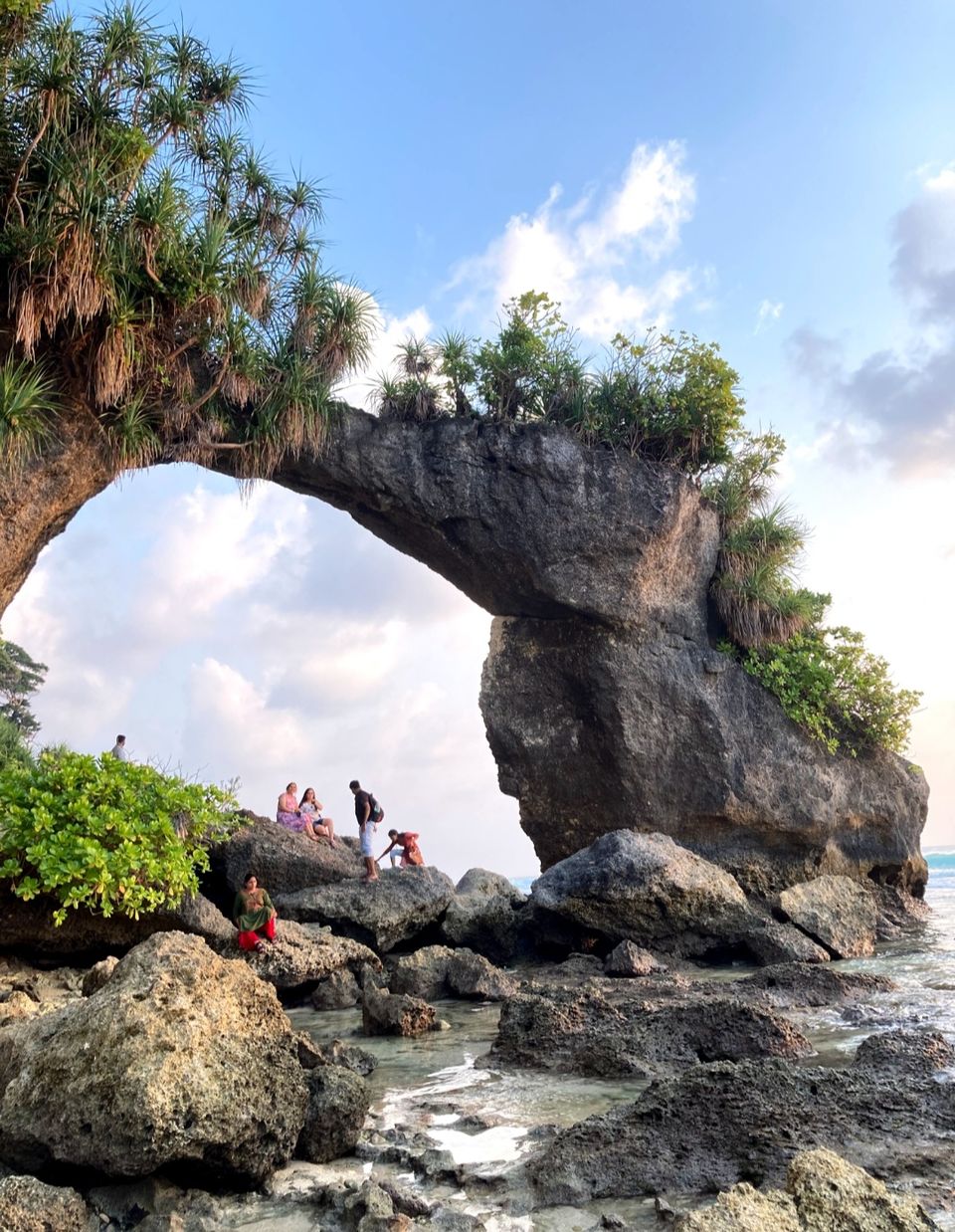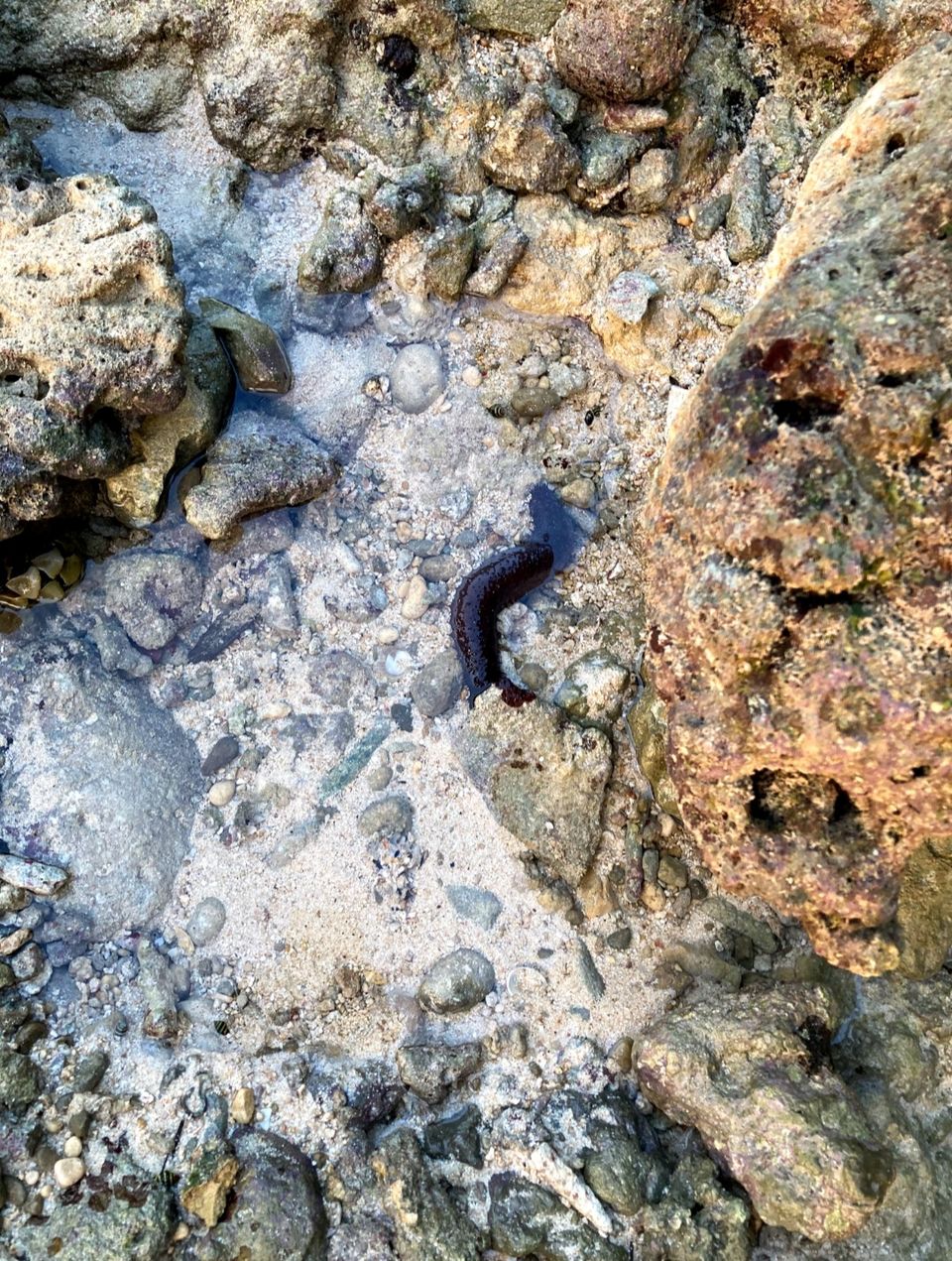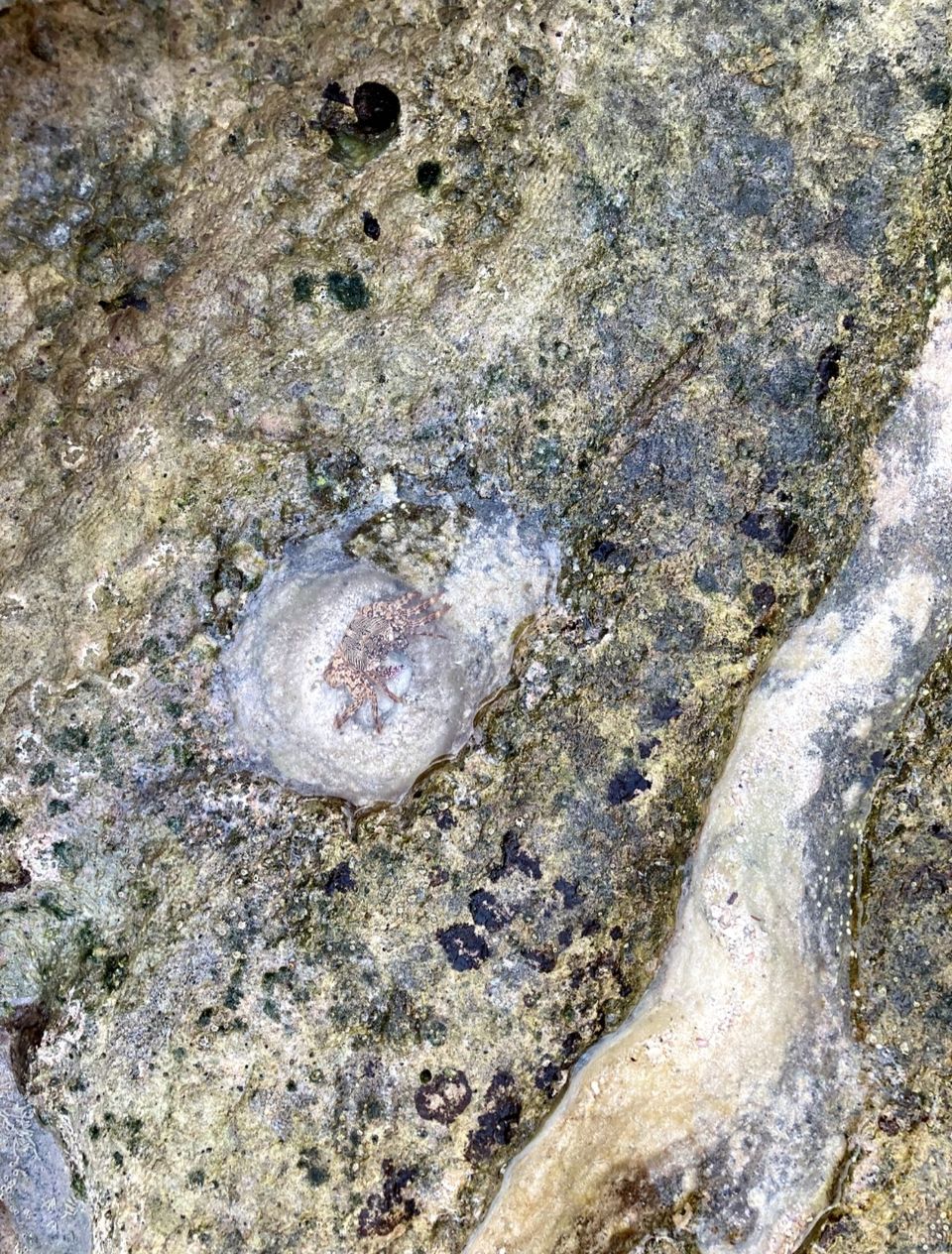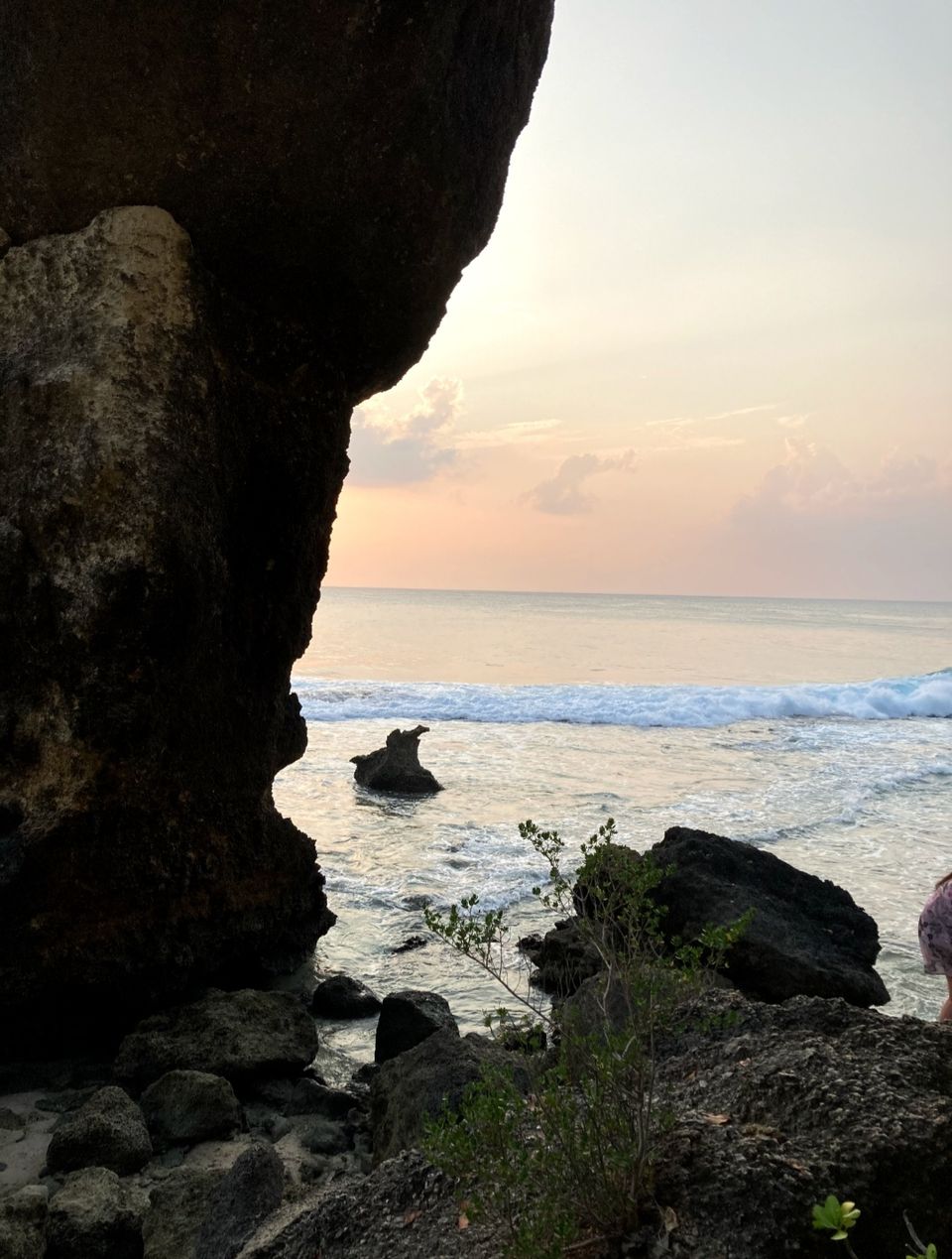 We heard from local, this beach is the best place to enjoy the sunset in Neil Island but we missed the chance to witness it with our own eyes. We ate some mango here (sweet and sour at the same time). After spending some time here, we went back to our hotel.
The Best day of my life came.
Ticking off scuba diving from my bucket list was long due. We took the first slot of the day at Bharatpur Beach. It costs us Rs. 4500 per person (you can find some cheap rates at Havelock island... as low as Rs 2500). After doing all the formalities, our instructor taught us universal underwater signs for communication. And after some breathing practice and other techniques, our trainers took us under the water. It was a whole different world altogether. But the visibility was not good (atleast as I expected).
I had only three words for this i.e. "It was amazing." I finally earned that beautiful experience for the lifetime.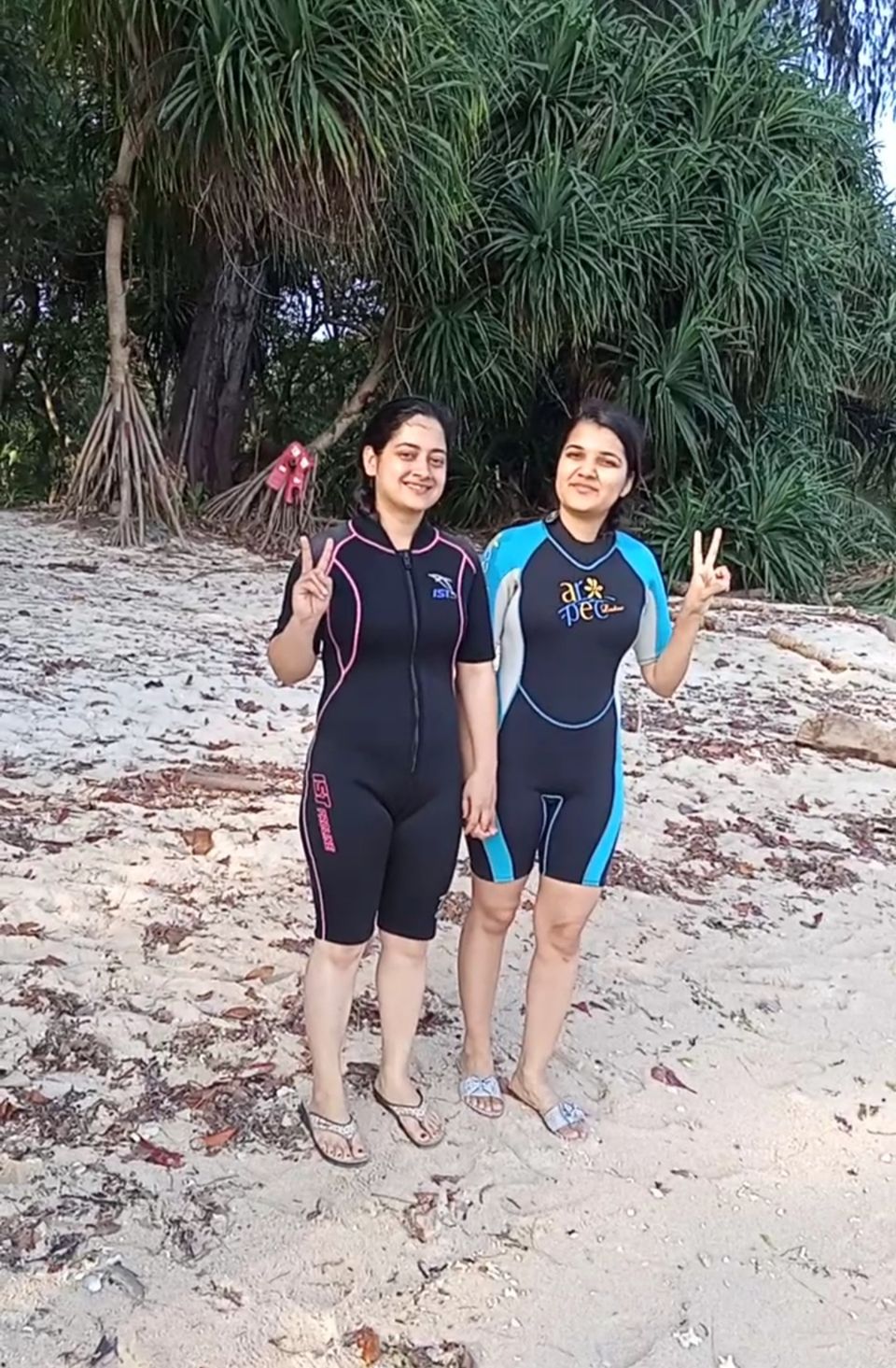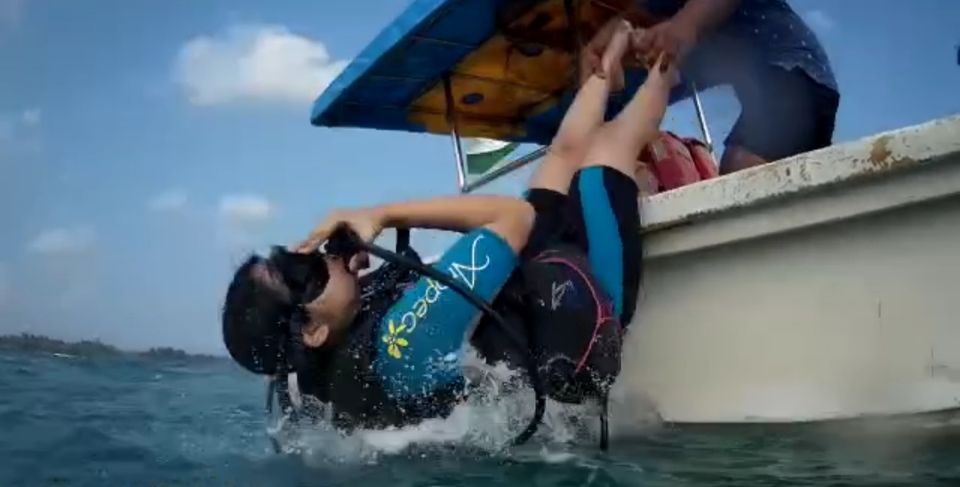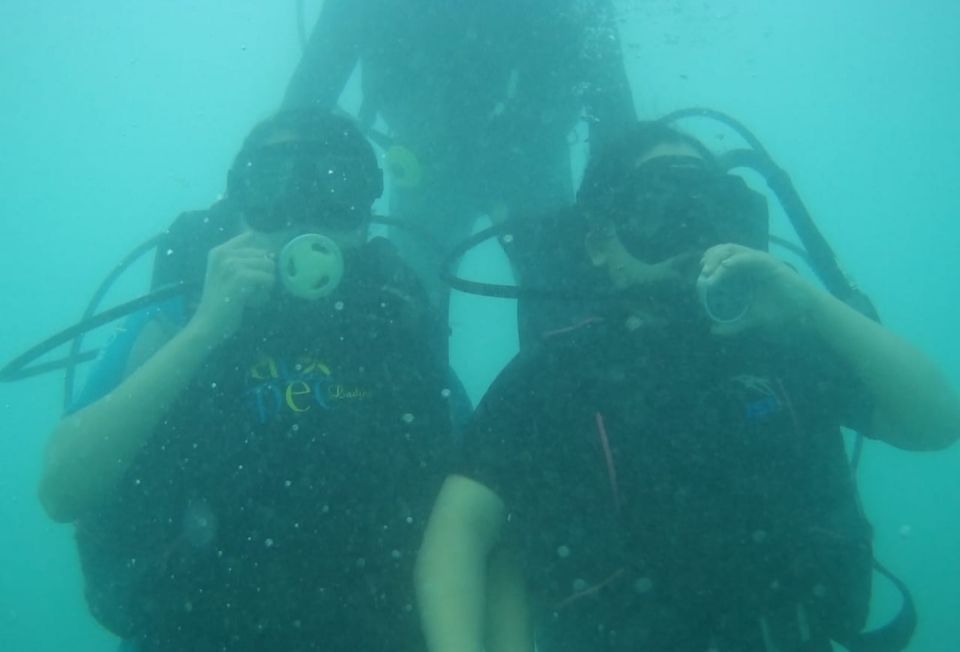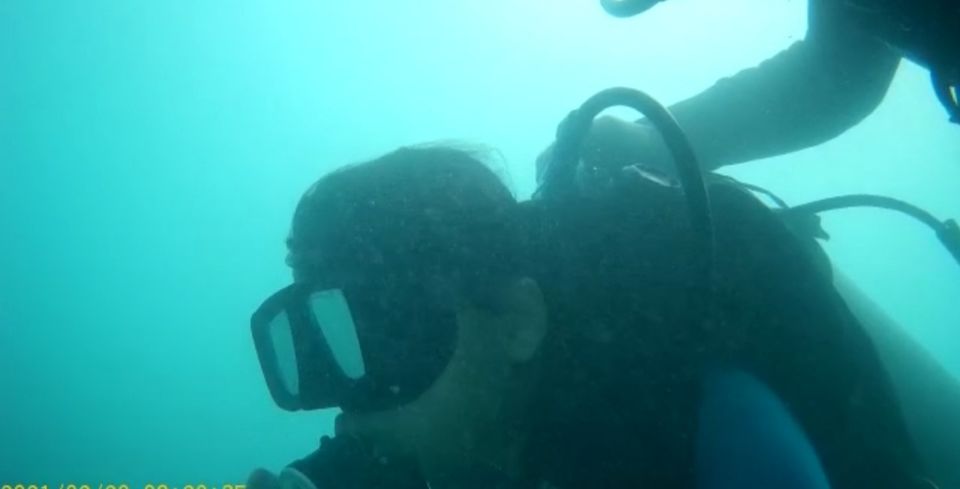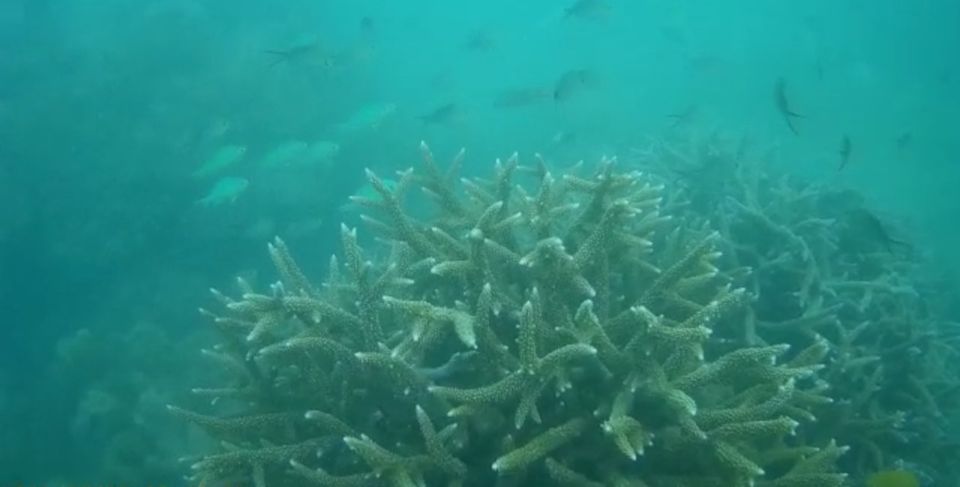 After scuba diving, we had our ferry from Neil Island Jetty to Havelock Jetty. It took us approximately 2 hours to reach. We checked in at our resort (Gold India Resort) at Vijaynagar Beach. We had a quick rest and a shower, and spent the evening at Radhanagar Beach, which has been awarded Asia's 7 best beach award by TIME magazine. You can spend time in waters onlt till 5 Pm and at beach Till 6 PM after that the police personnel will make you leave this beautiful beach because of safety concerns. So we spent this beautiful evening in the waters at Radhanagar Beach.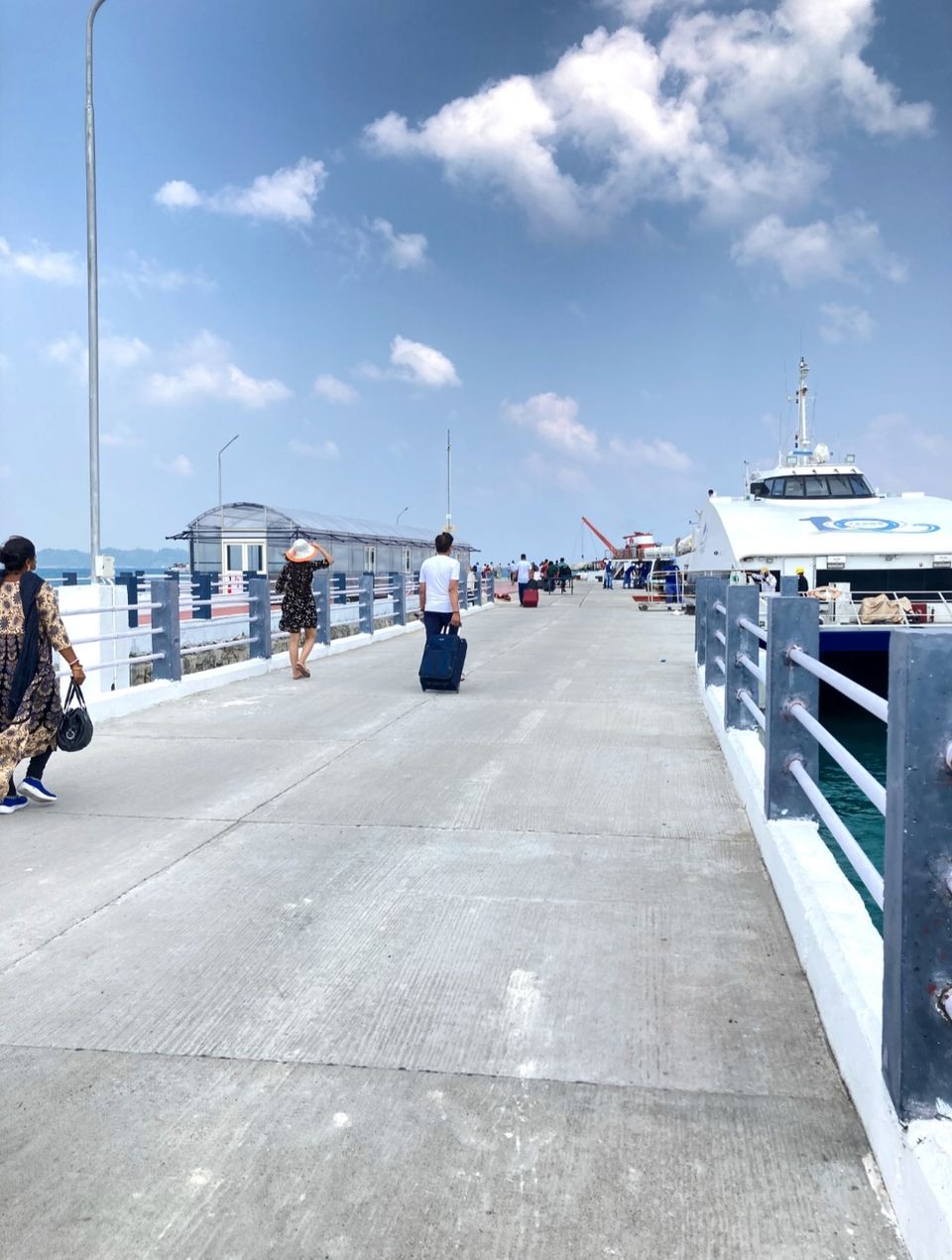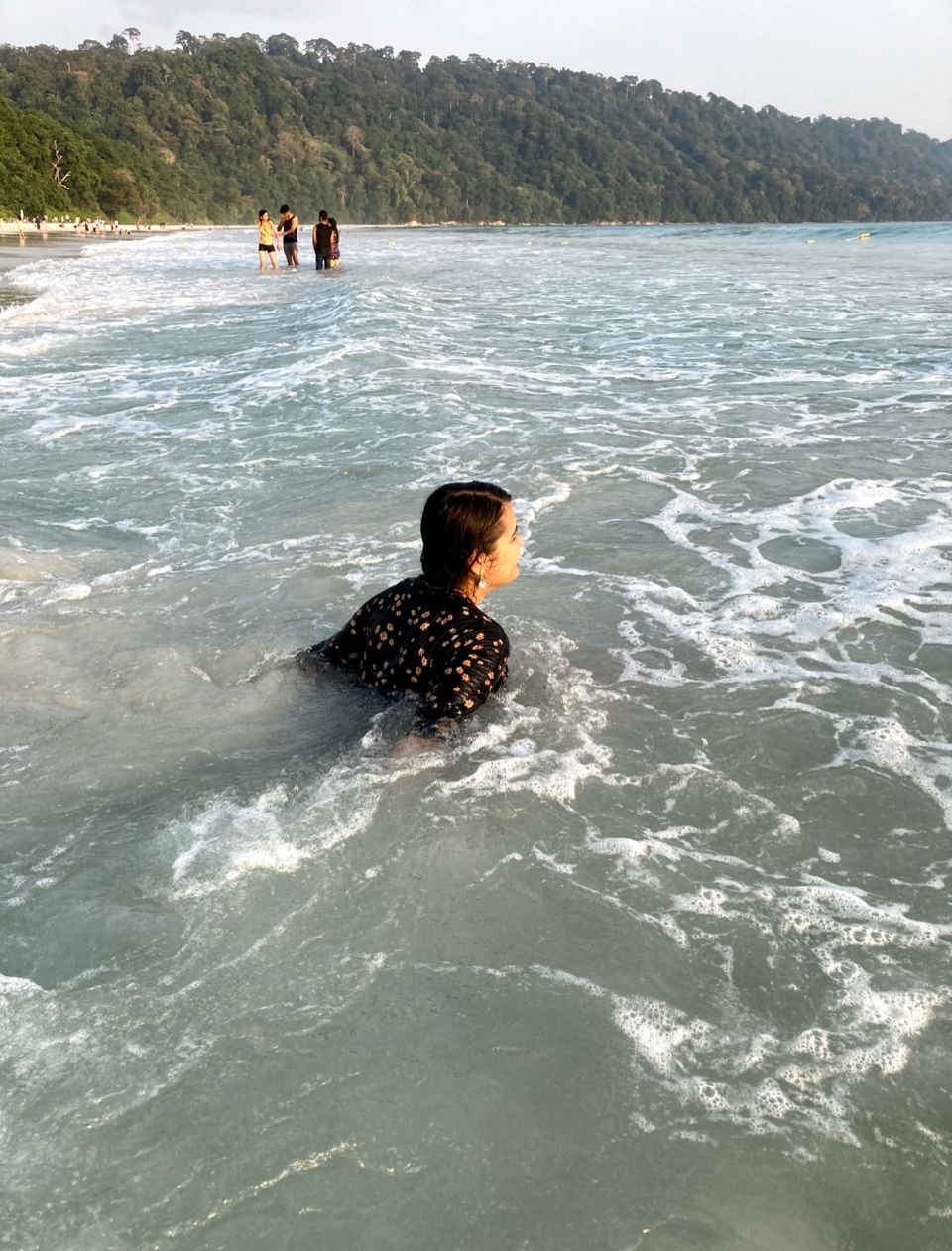 The 4 day is our leisure day from our package. So we rented a two Wheeler for Rs 500 for 24 hrs. At 4:45 we went to Kala Patthar Beach, to see the magnificent Sunrise. Our jaws literally dropped to the floor after watching the sunrise. After spending some time there, we went back to our resort at 7 AM for breakfast.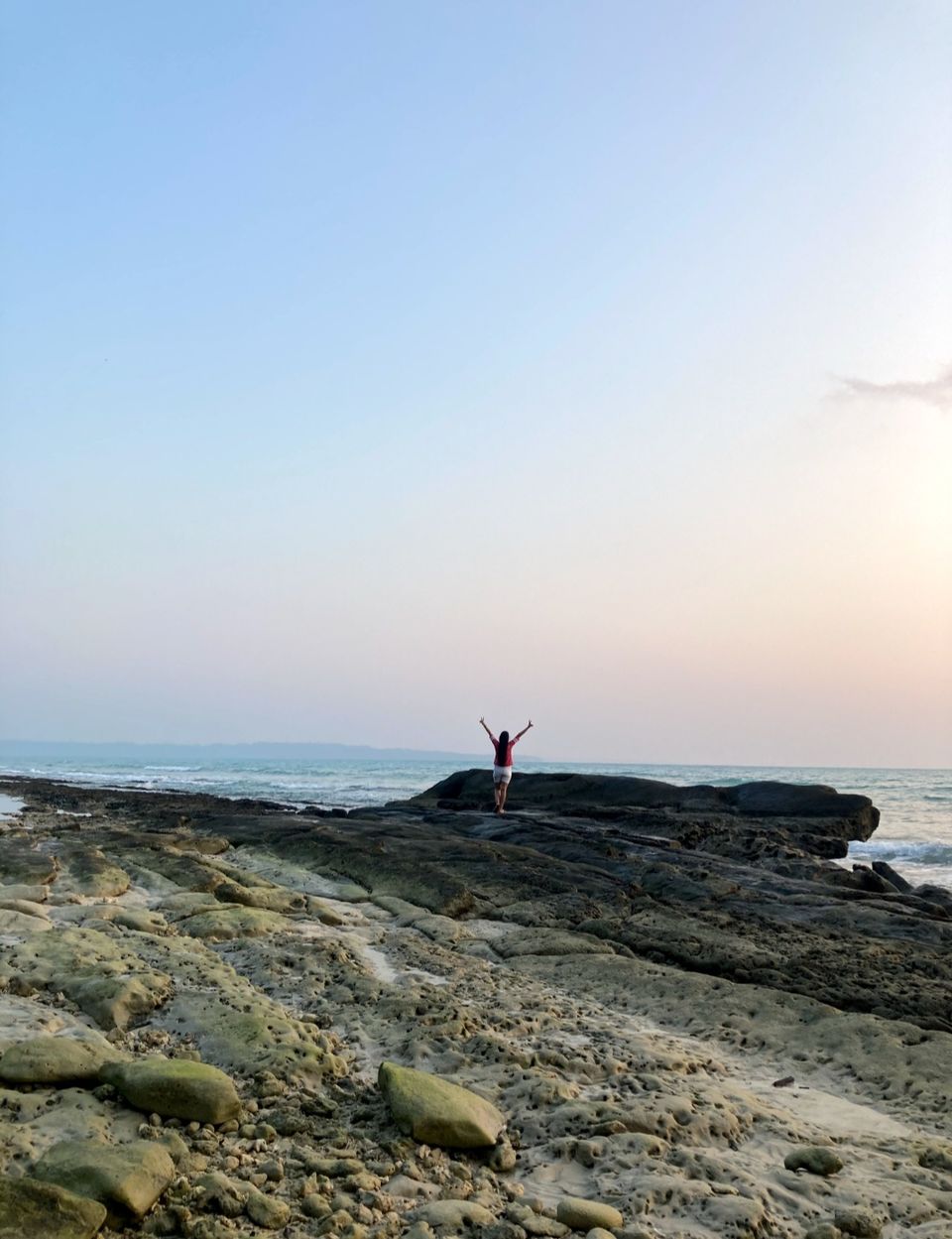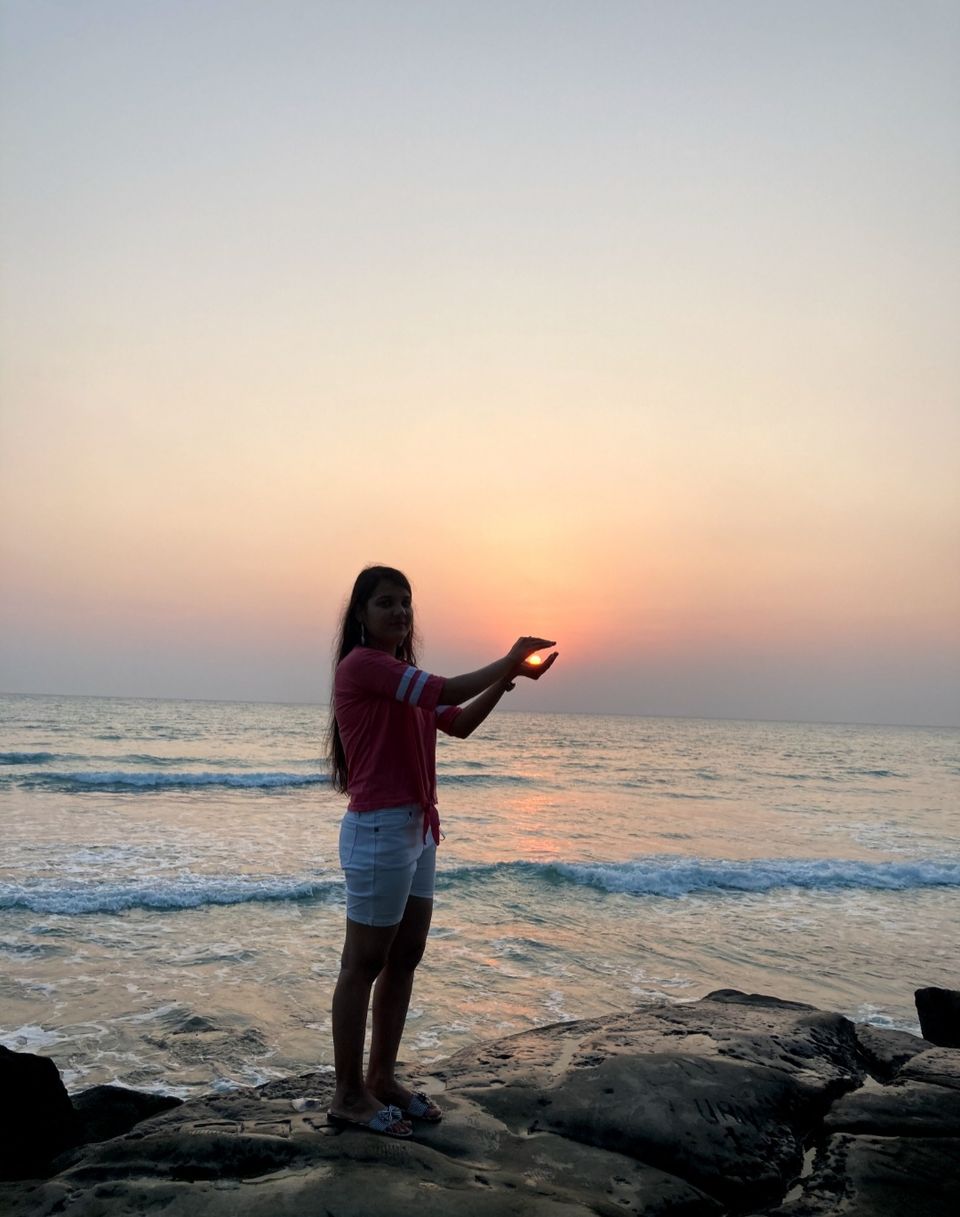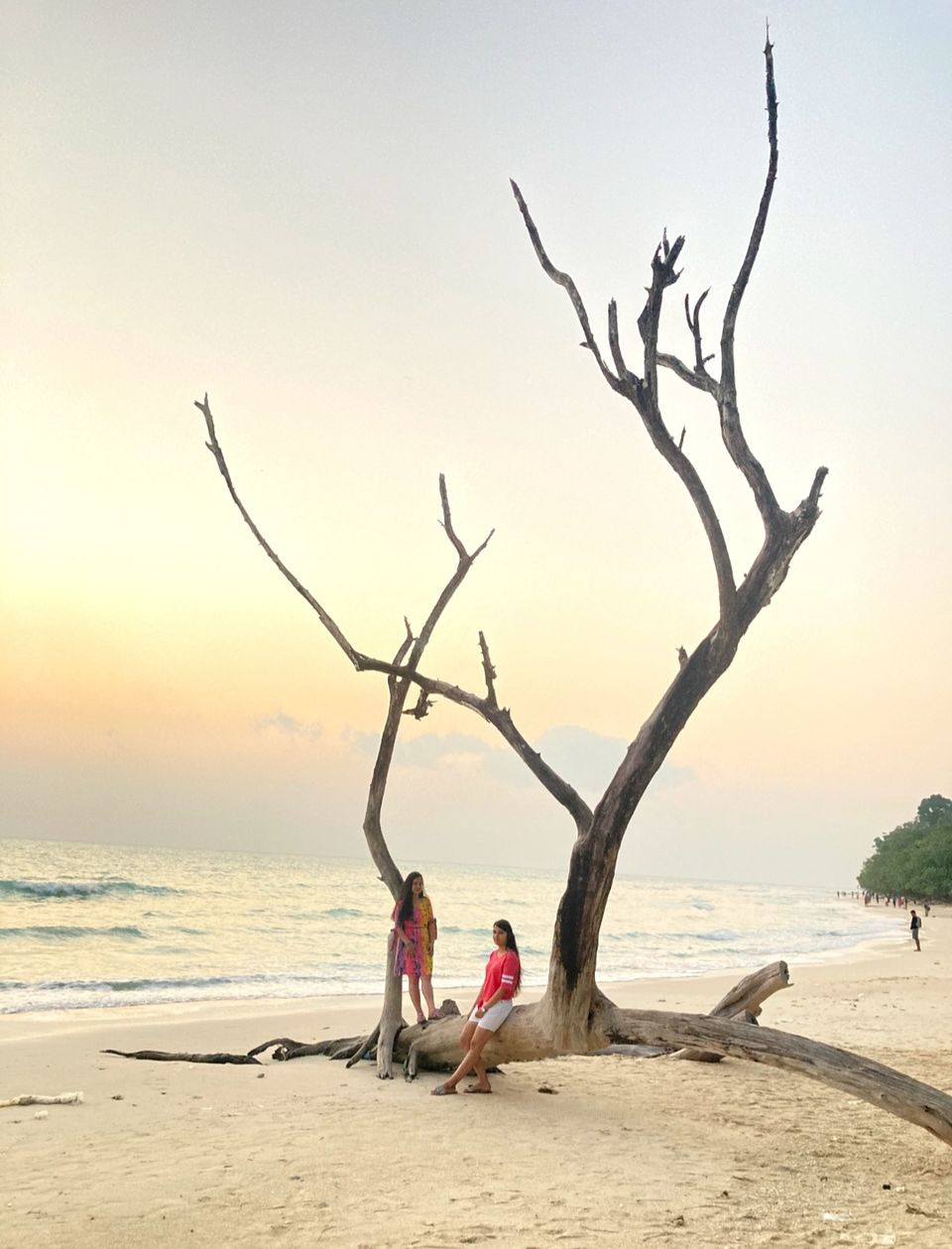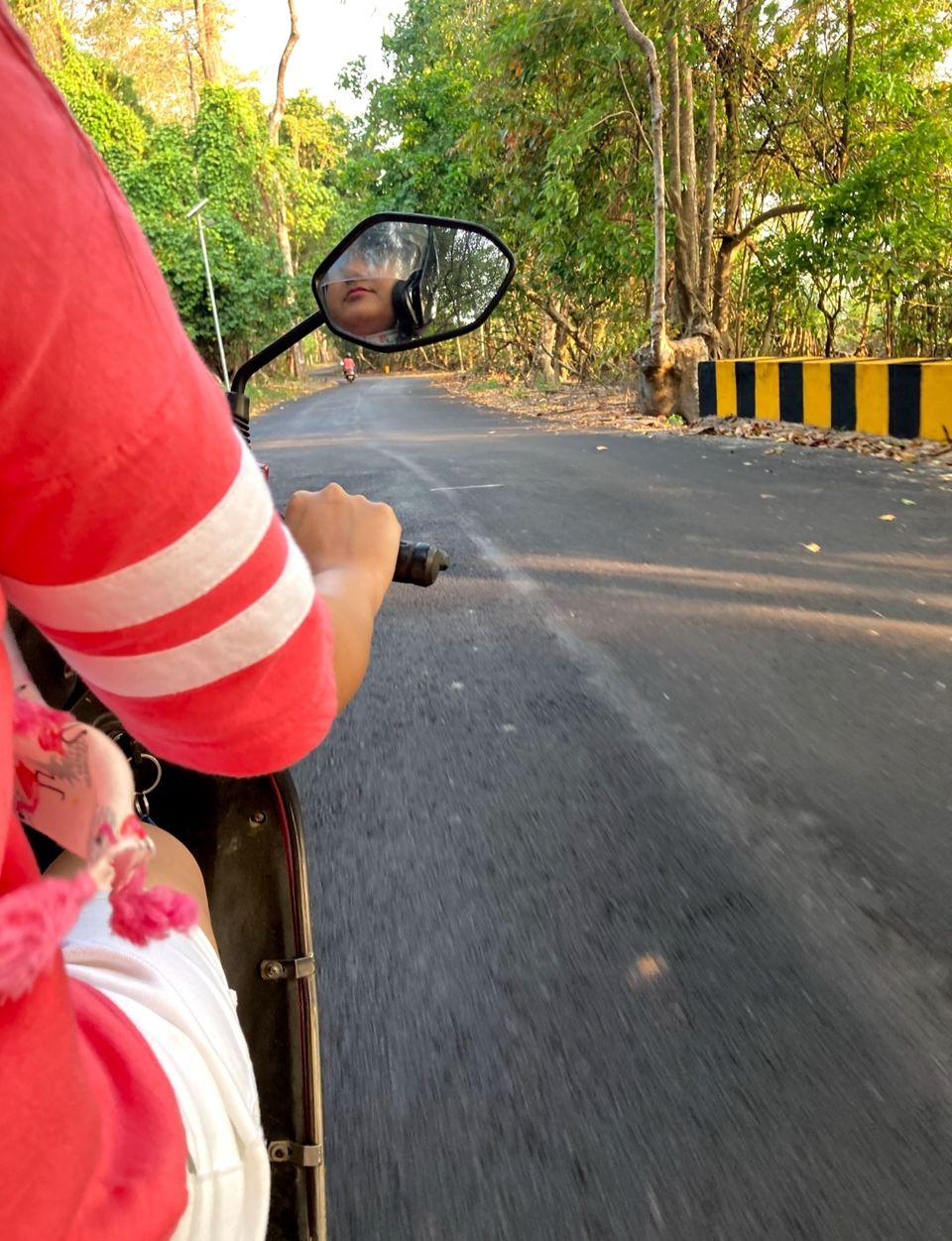 After breakfast and some rest we decided to visit the Elephant Beach (you can reach Elephant beach by two means : 1. by boat and 2. by trek through jungle) Trek is only open for 1 Pm, you can't enter trek after that time.
We decided to went through the trek. Trek up there through the jungle, you will feel like you are in a Indian Jones Movie. The trek is approx. 2 km. Elephant Beach has water activities like Sea walking, Snorkelling, Parasailing, Jet ski, Banana boat ride etc. which is a fun thing to do. We did snorkelling there, which is a very beautiful experience.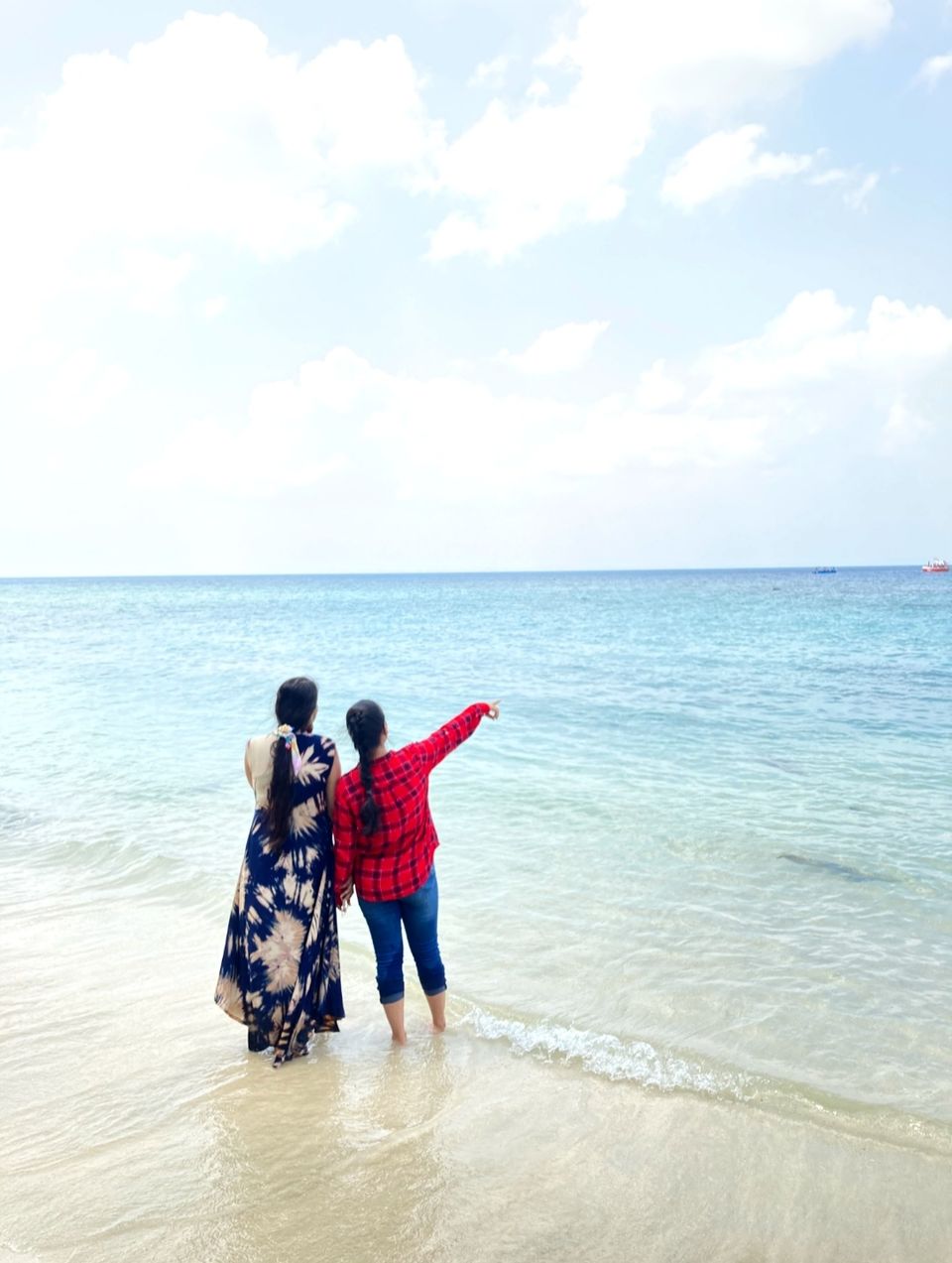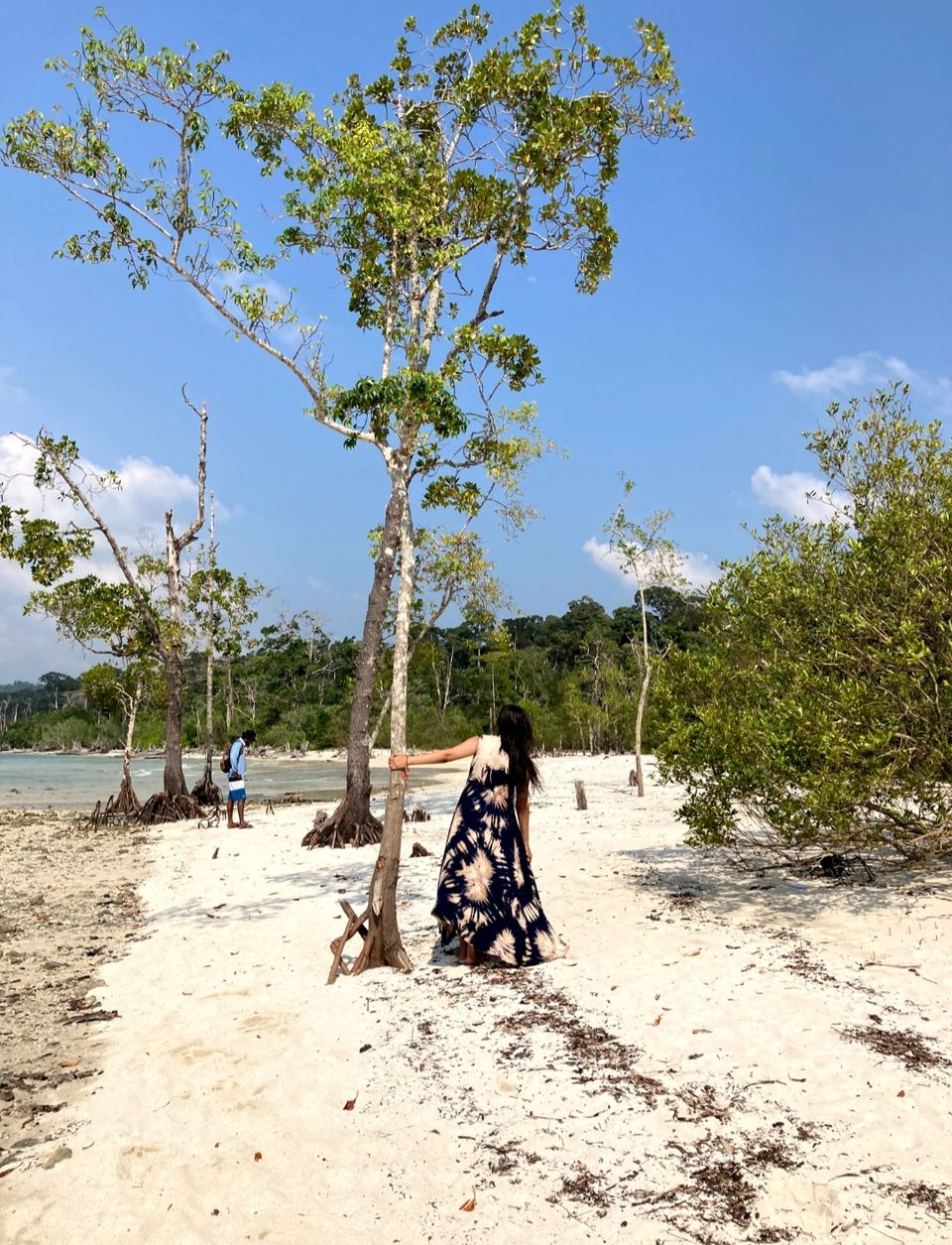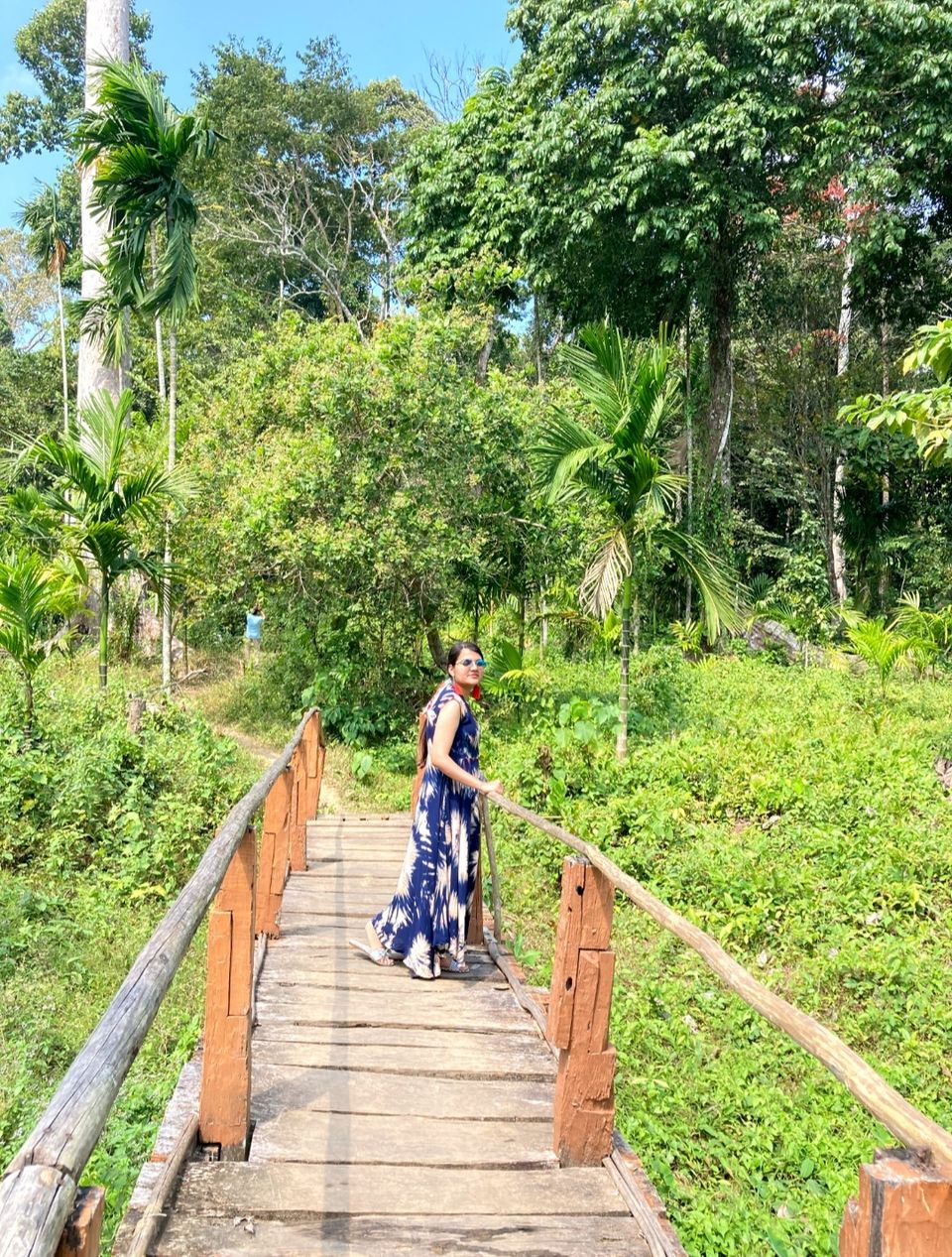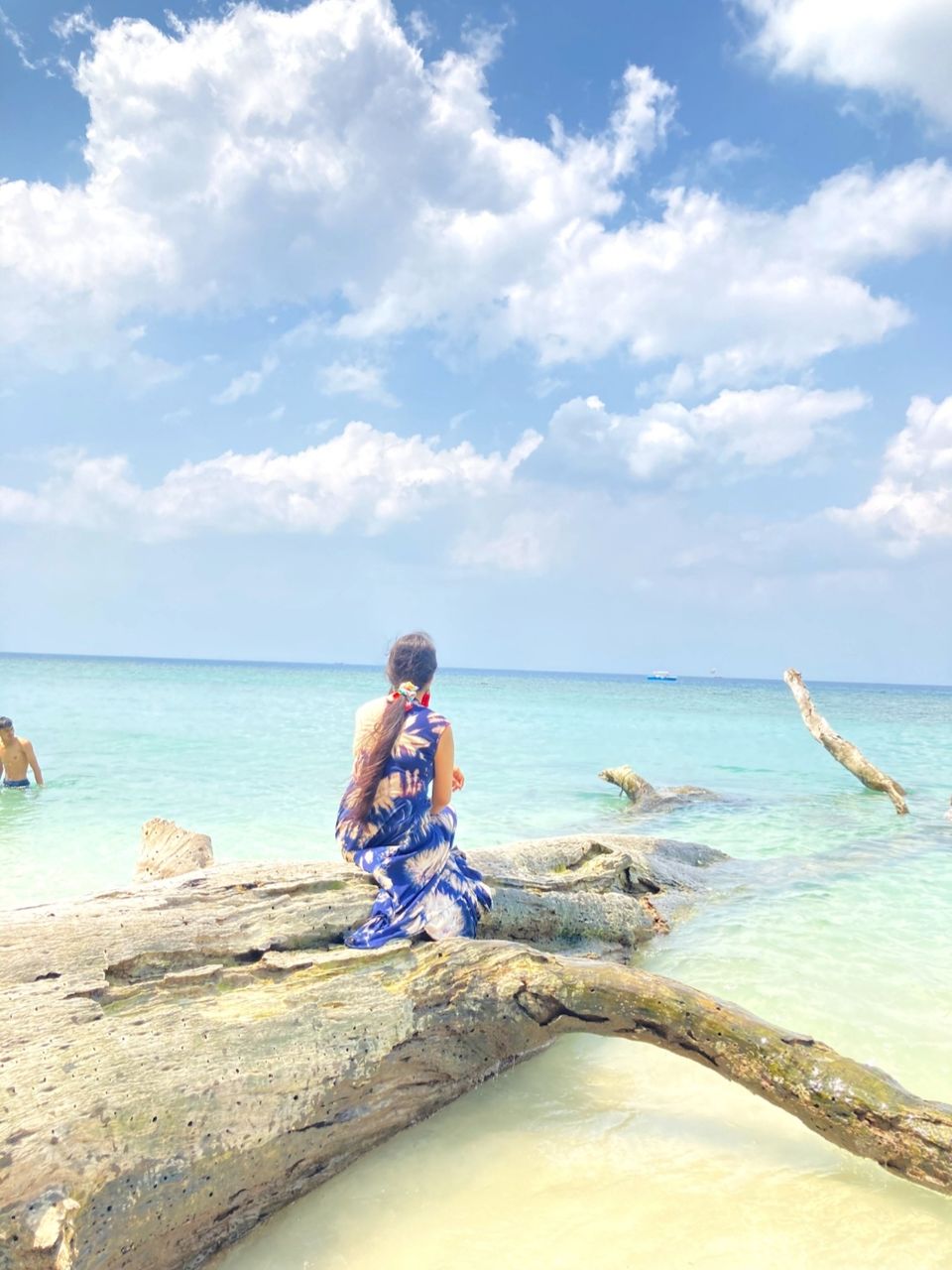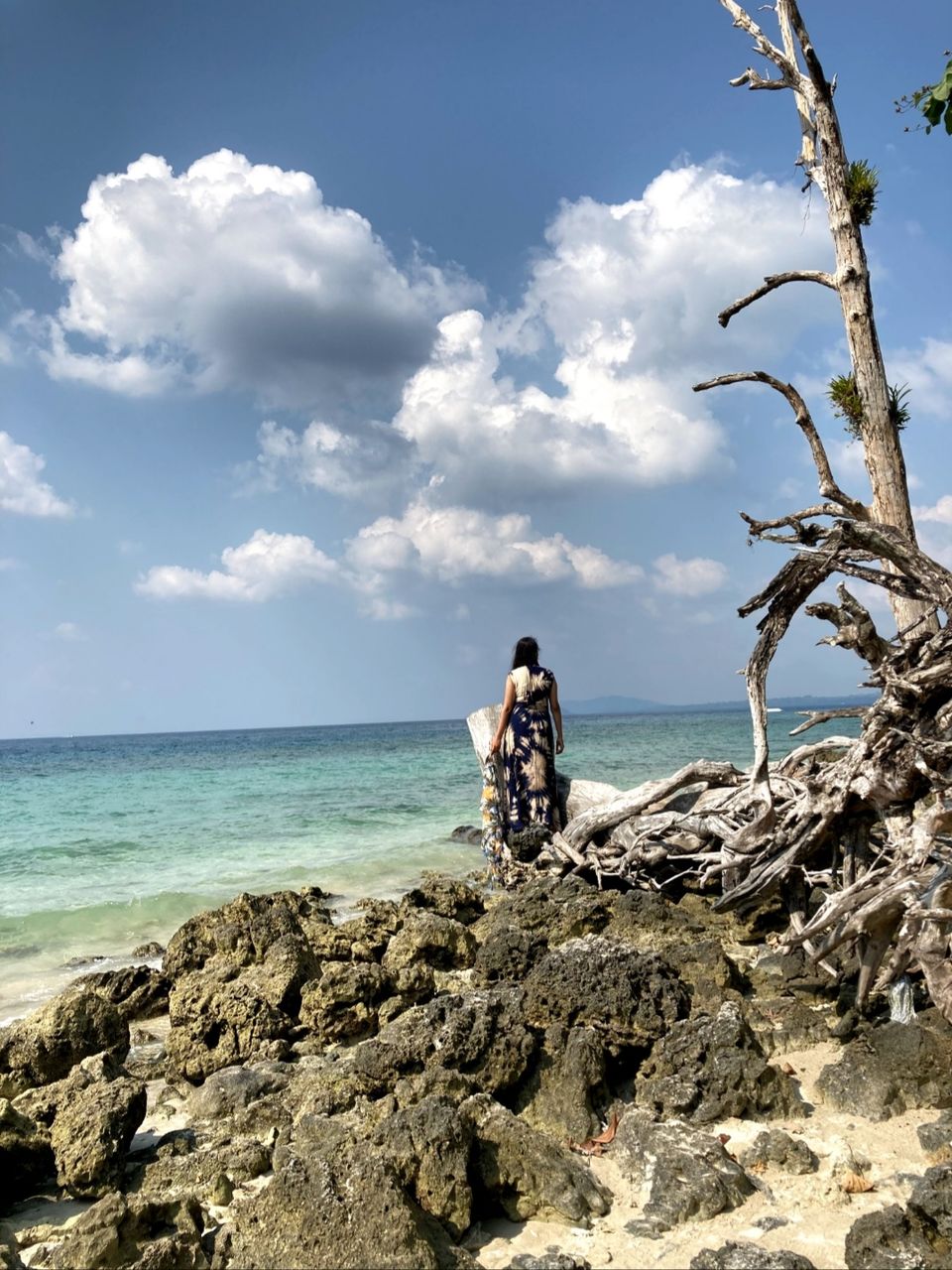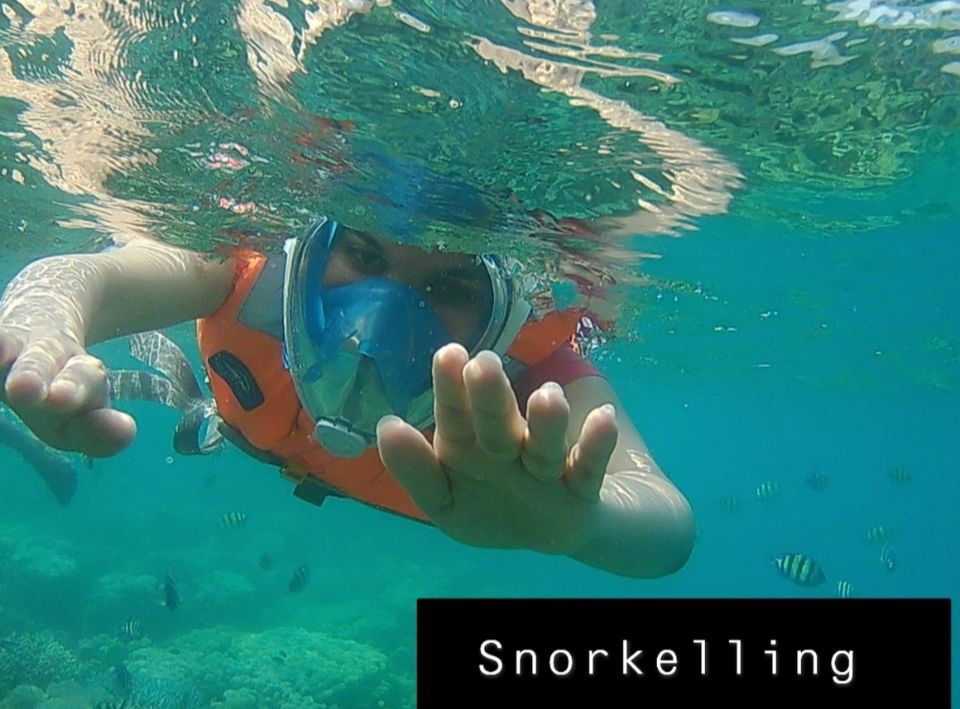 At 2 PM, we went back to our resort to have lunch. Had a quick nap and then we decided to visit the Radhanagar Beach to have some pictures and enjoy the sunset there. You won't really feel like leaving Radhanagar Beach. It's so beautiful with crystal clear blue waters and white sand. After the sunset we came back to our resort.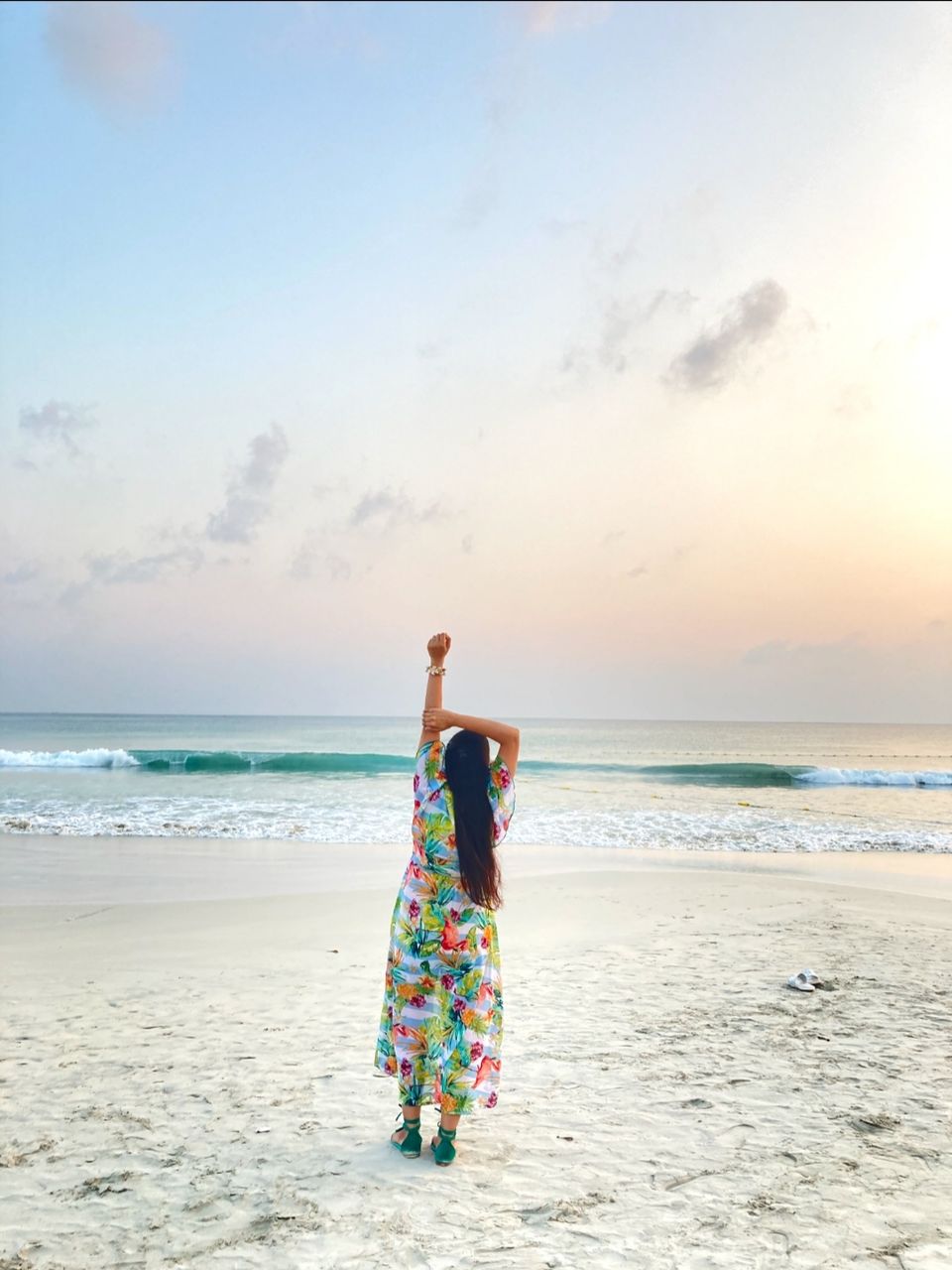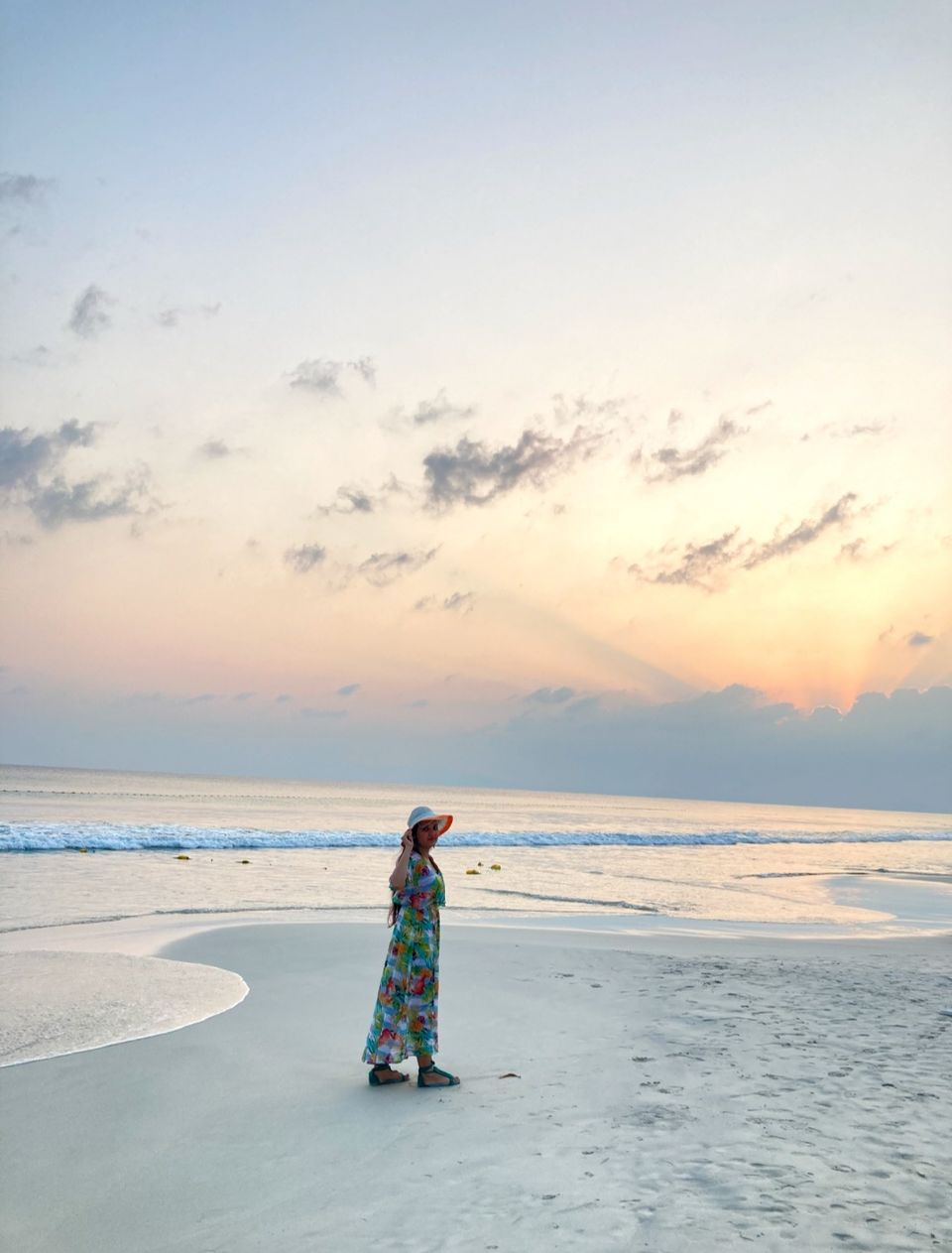 It's our last day in Havelock Island, we had our ferry at 1 PM, but our resort Checkout time is 9 AM, so we had our breakfast and we checked out from our resort at 10 AM and decided to visit the Kala Patthar Beach to witness the beautiful paradise one last time. This time we went to the right side of beach, there is a tree house. Approx. 12 Noon our taxi driver took us to Havelock jetty, and we reached Port Blair from our ferry (Green Ocean 2).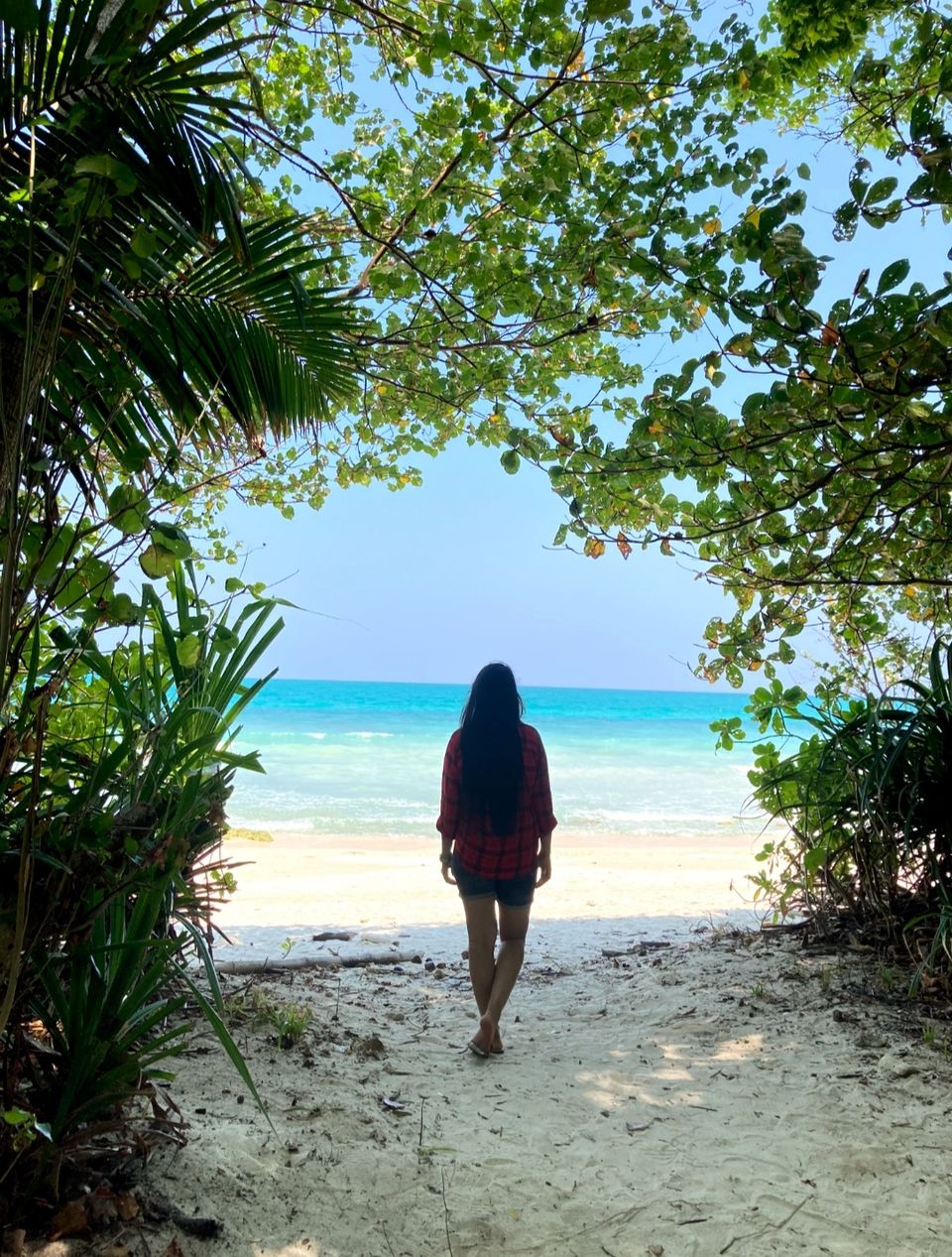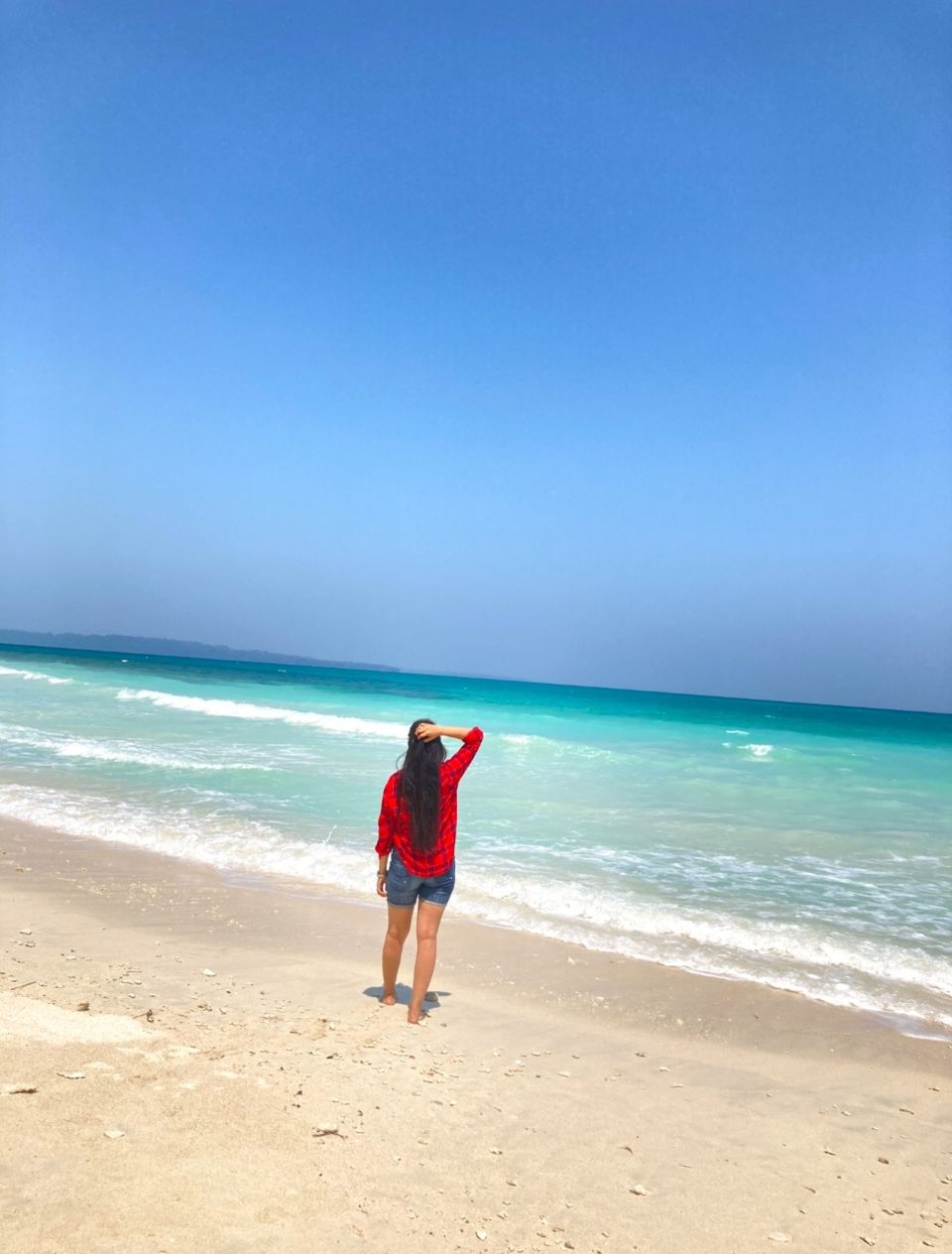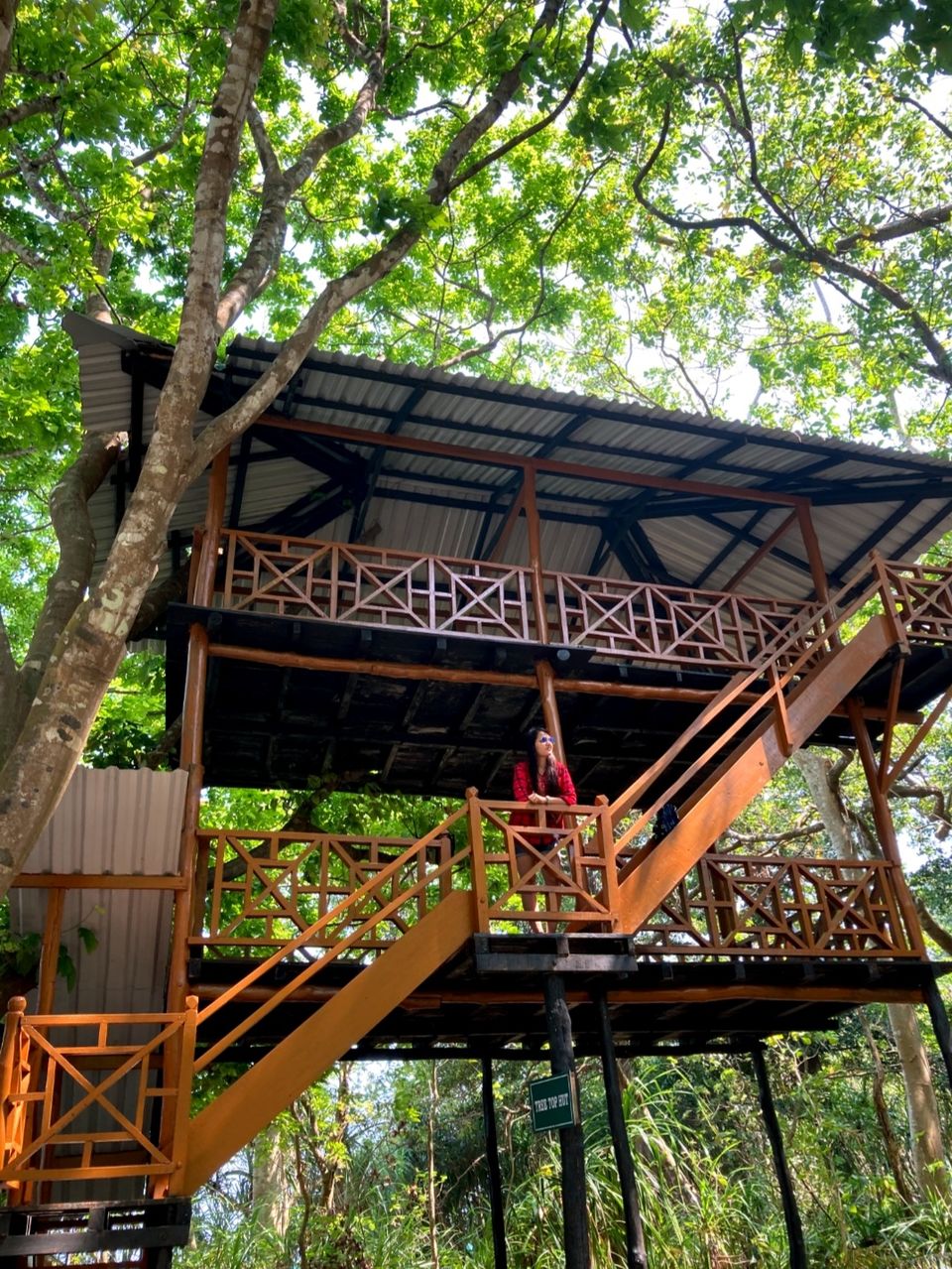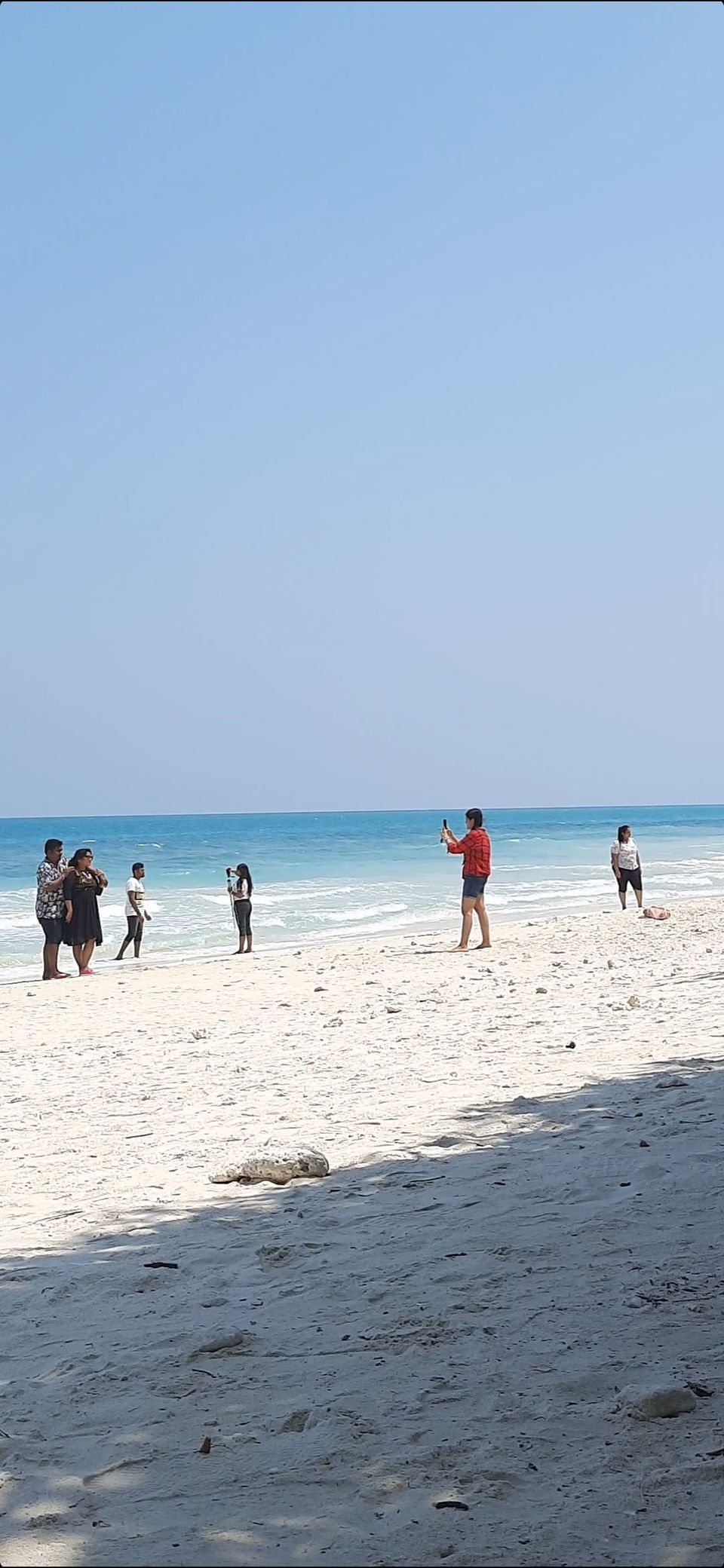 After reaching Port Blair, we checked in to our previous hotel (Grand Paradise) and had a quick rest. Our hotel is near the Local market, so we roam around the market at evening and came back for our dinner.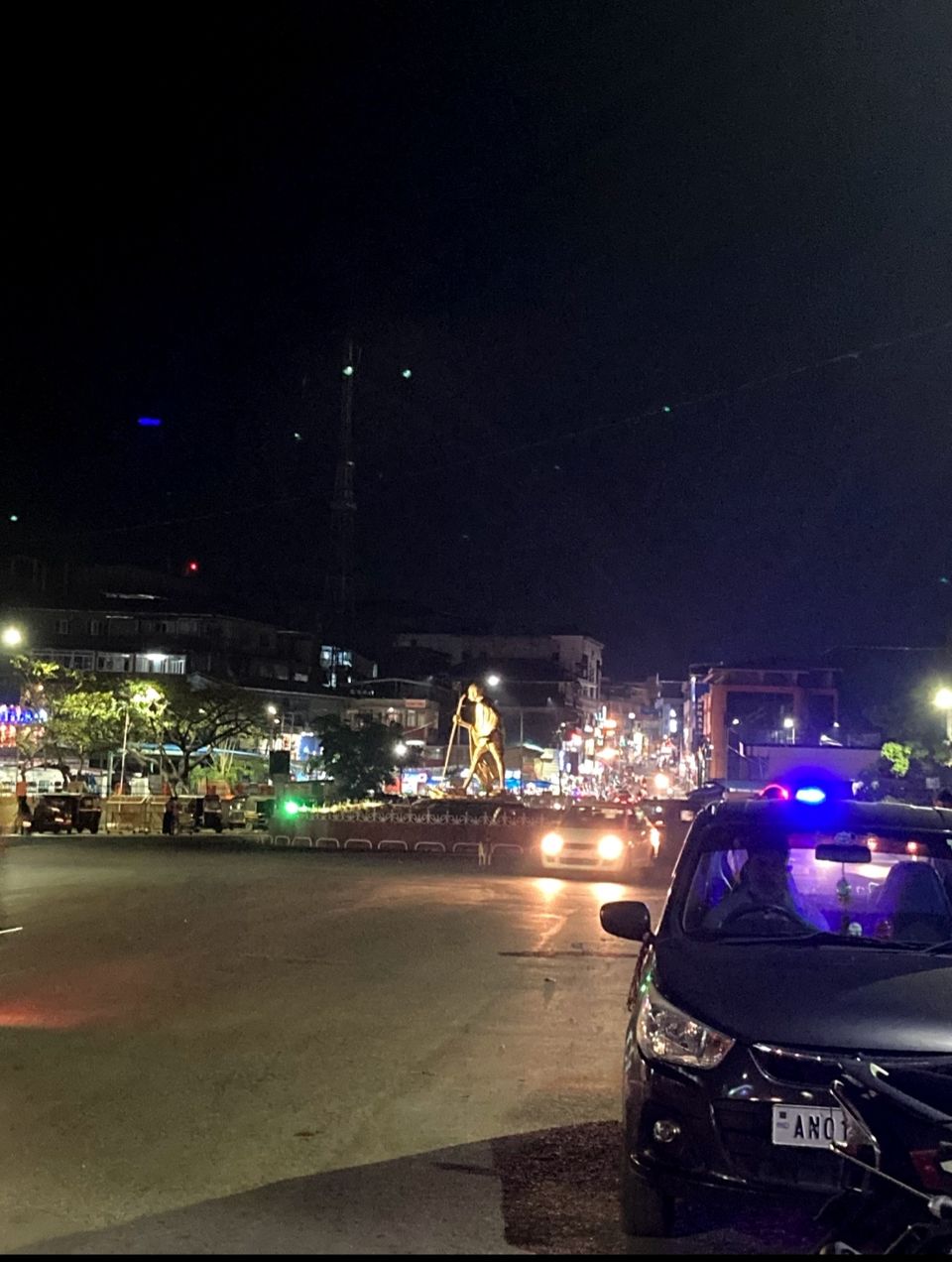 On day 6, we decided to take a day tour to Ross Island. After breakfast we reached the jetty at 10Am, there we submitted our name and took a boat to the island. Ross Island is an essential half-day trip from Port Blair. It is barely 2 km away from the Port Blair. It's a place from where the British Governed the entire Andaman & Nicobar Islands, prior to India's Independence. Today it houses its ruins of the buildings that were built during the British time. Currently halt at this island is limited to 90 Minutes. As we walk and explore Ross Island, we come across spotted deer and peacocks. The deer don't run away when they see you, infact you can click pictures with them.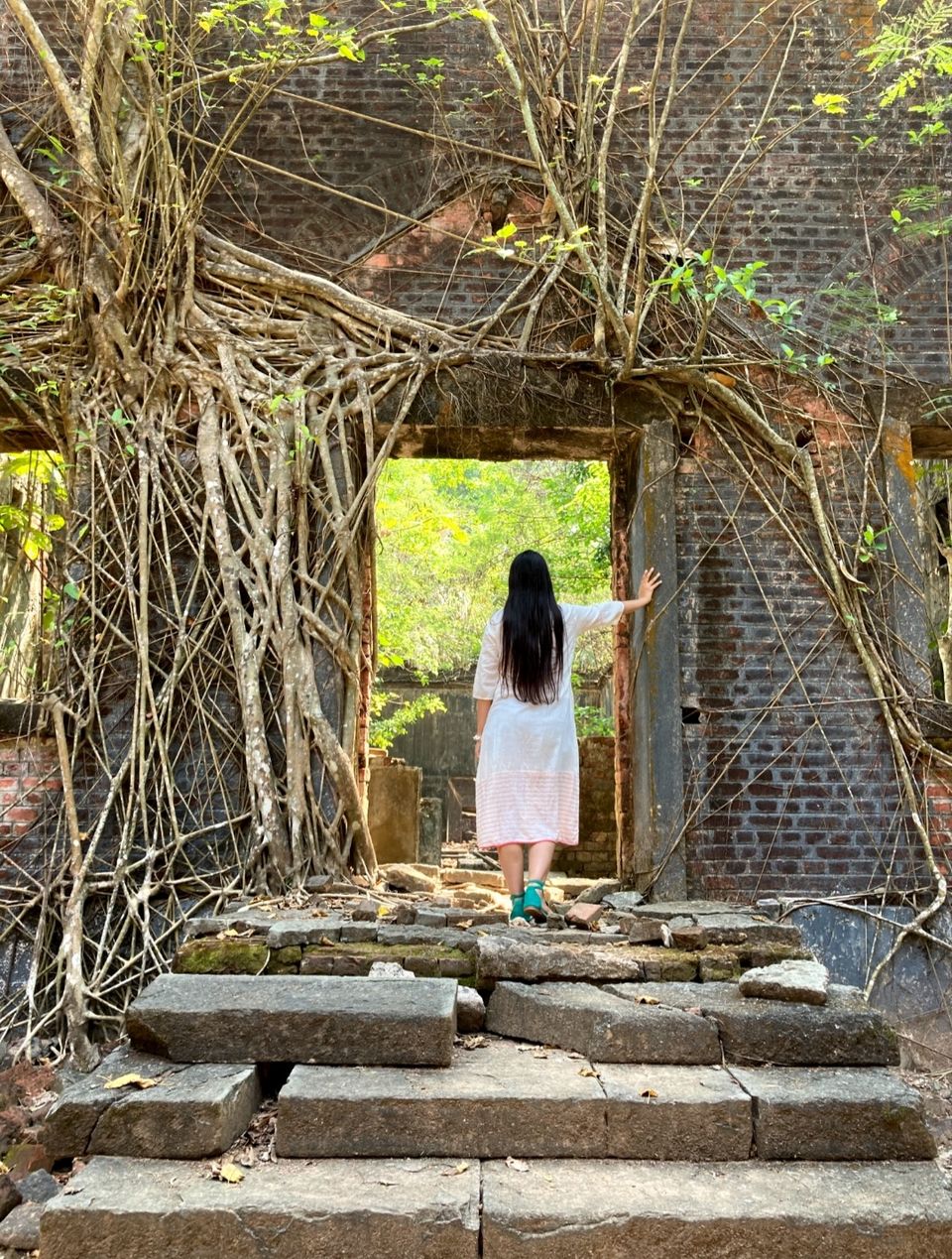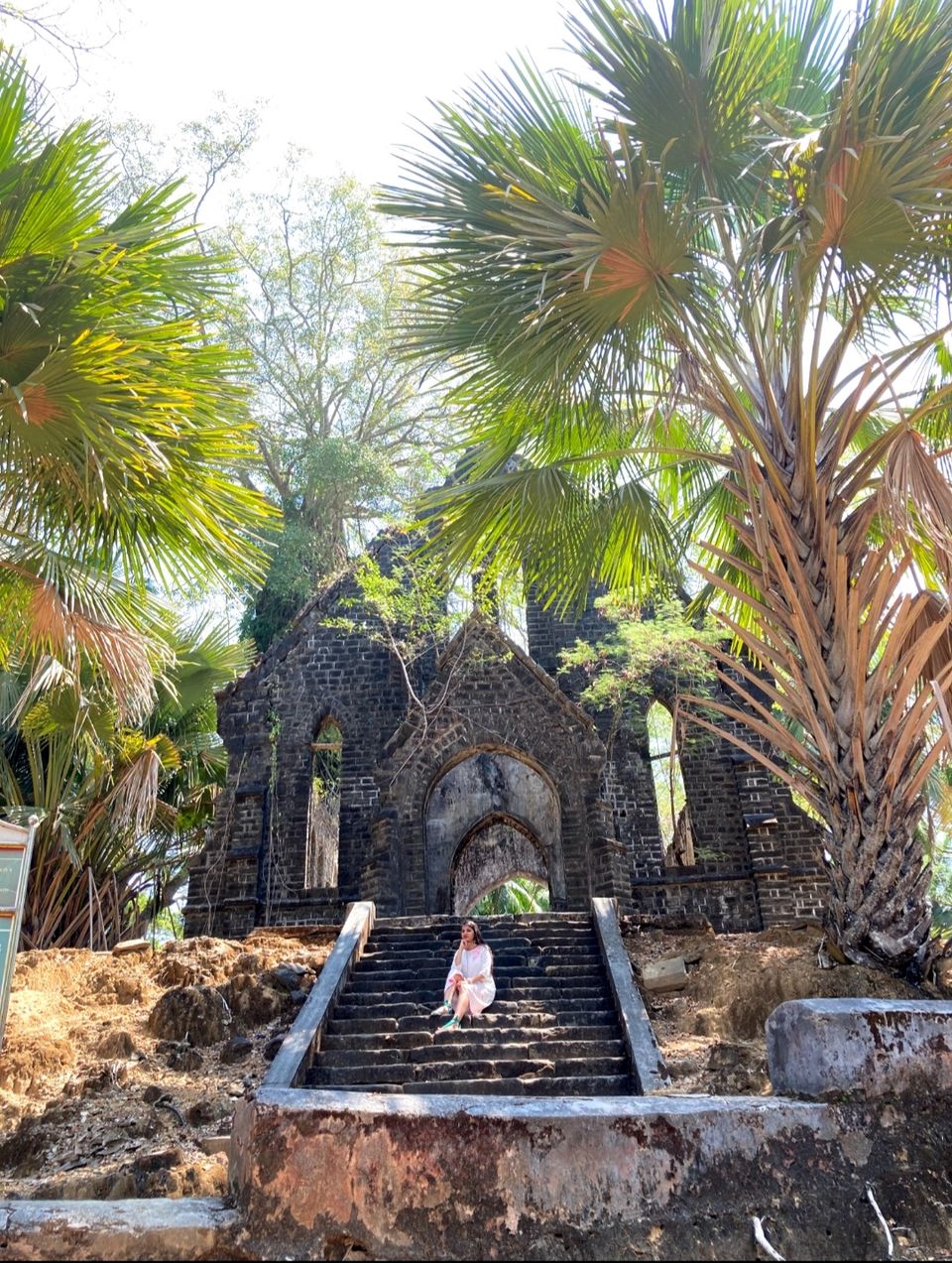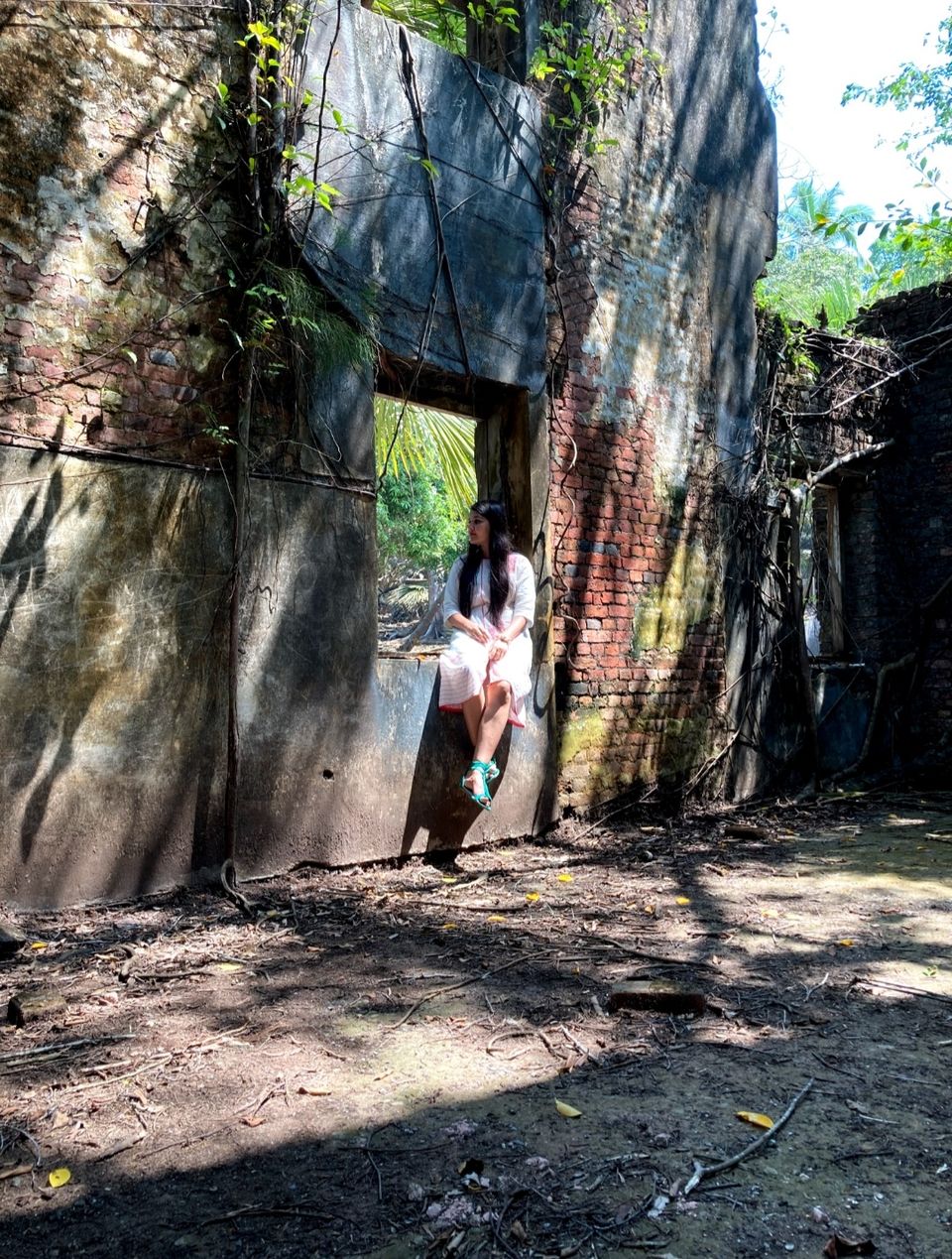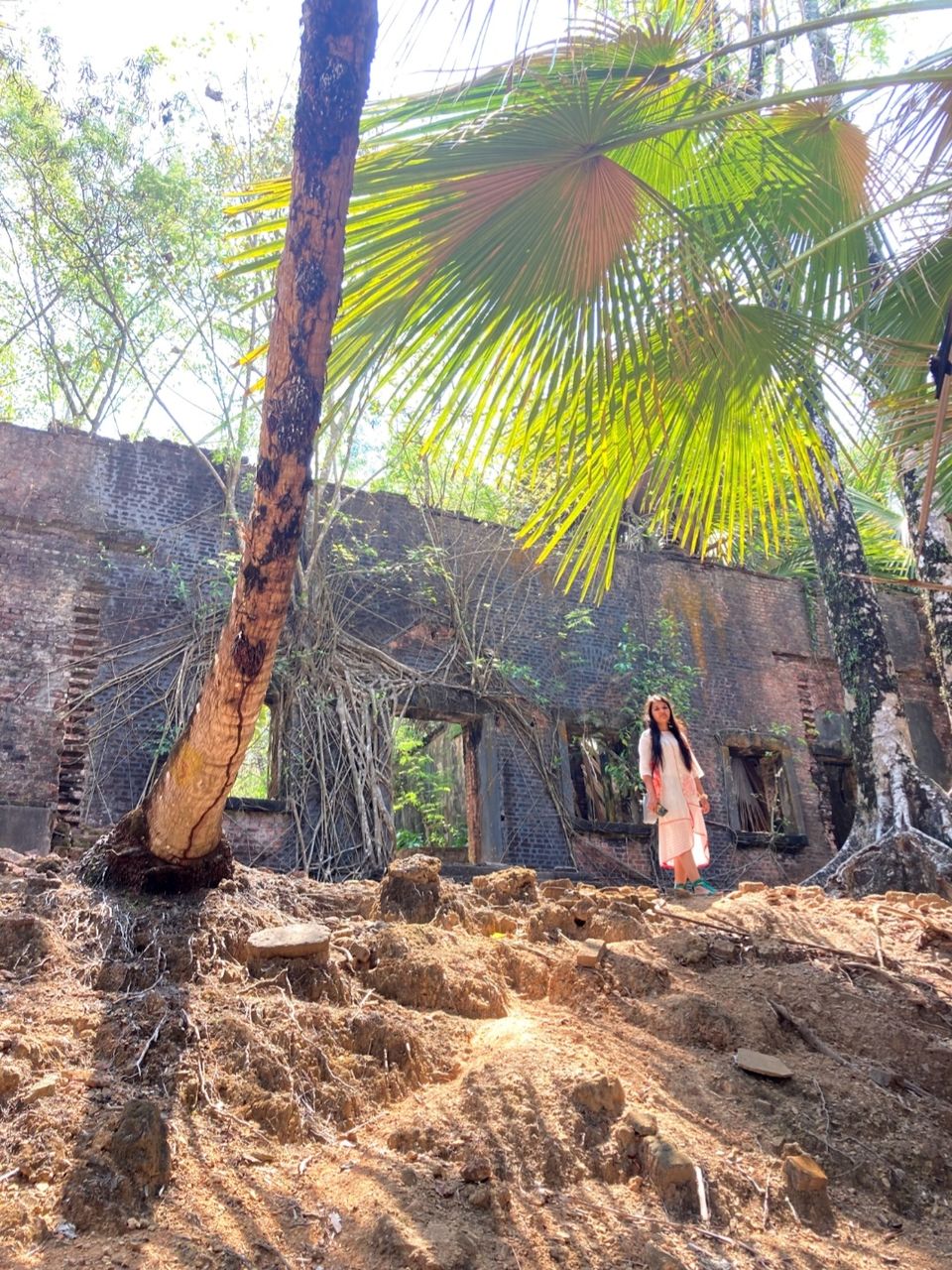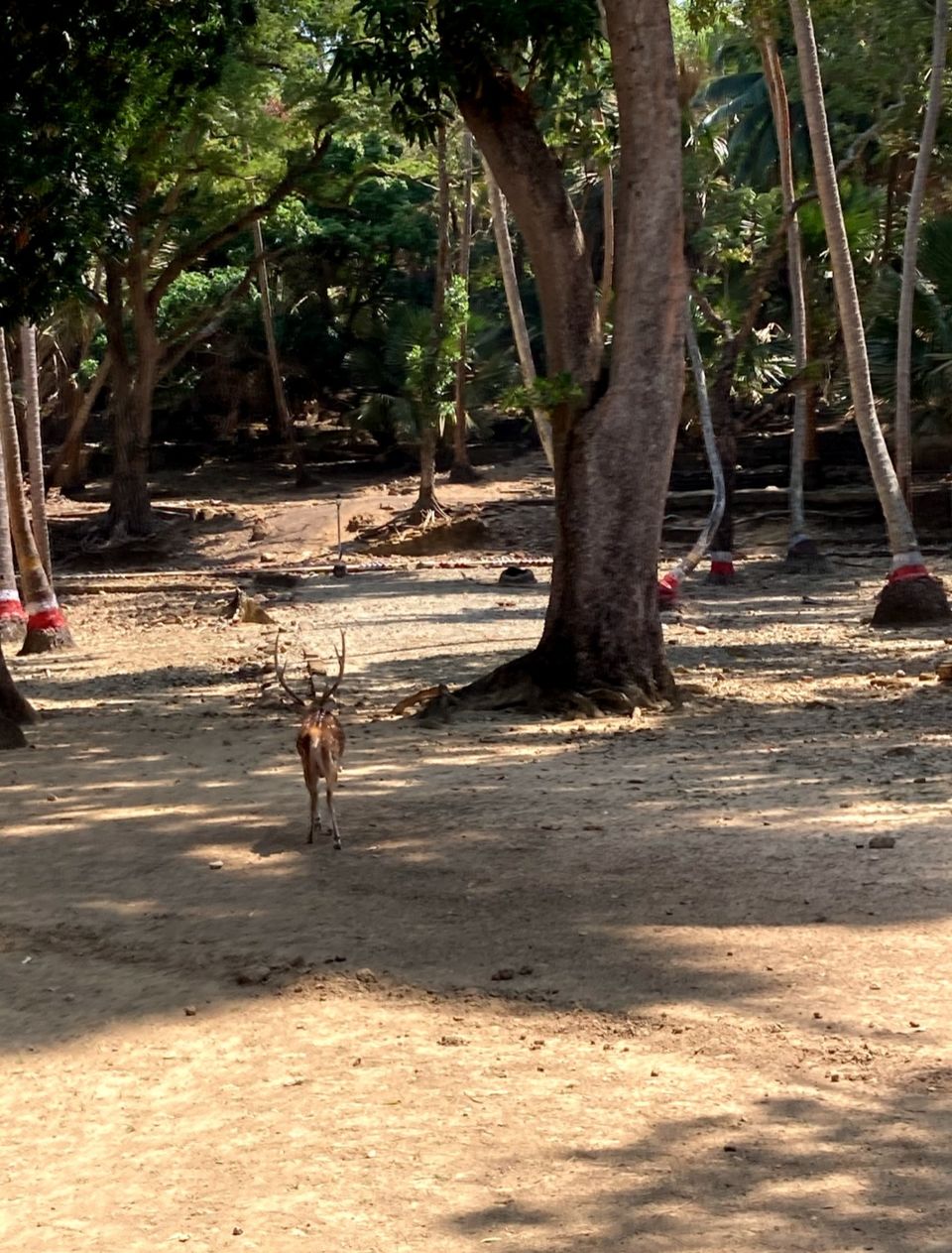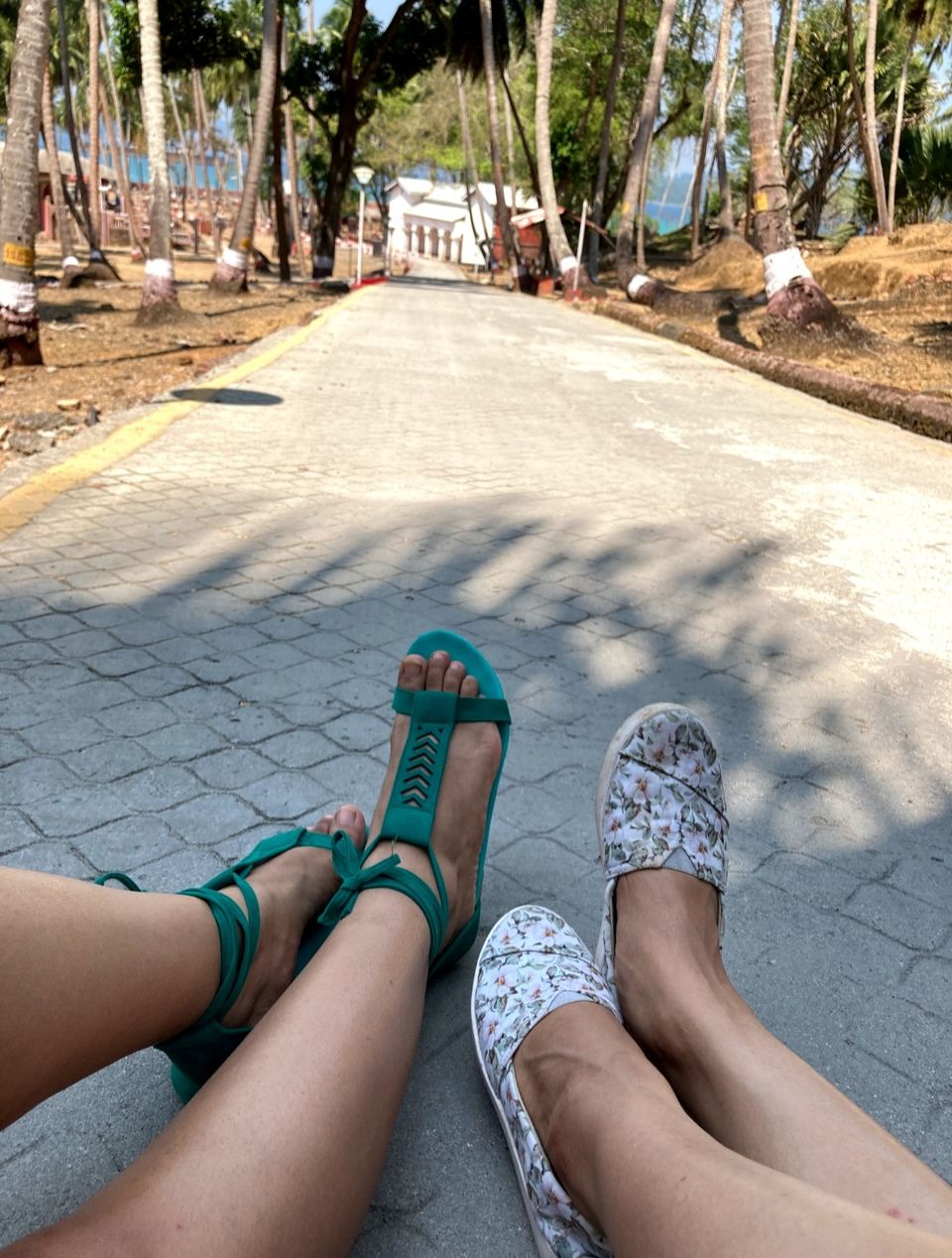 After Half day trip to Ross Island, we went to our hotel, had some lunch and after freshen up, our taxi driver took us to the best sunset point in Port Blair i.e., Chidiya Tapu. It's a paradise for nature lovers. This attraction is located at the most southernmost tip of Port Blair. It has the best sunset I had seen in my entire life till now.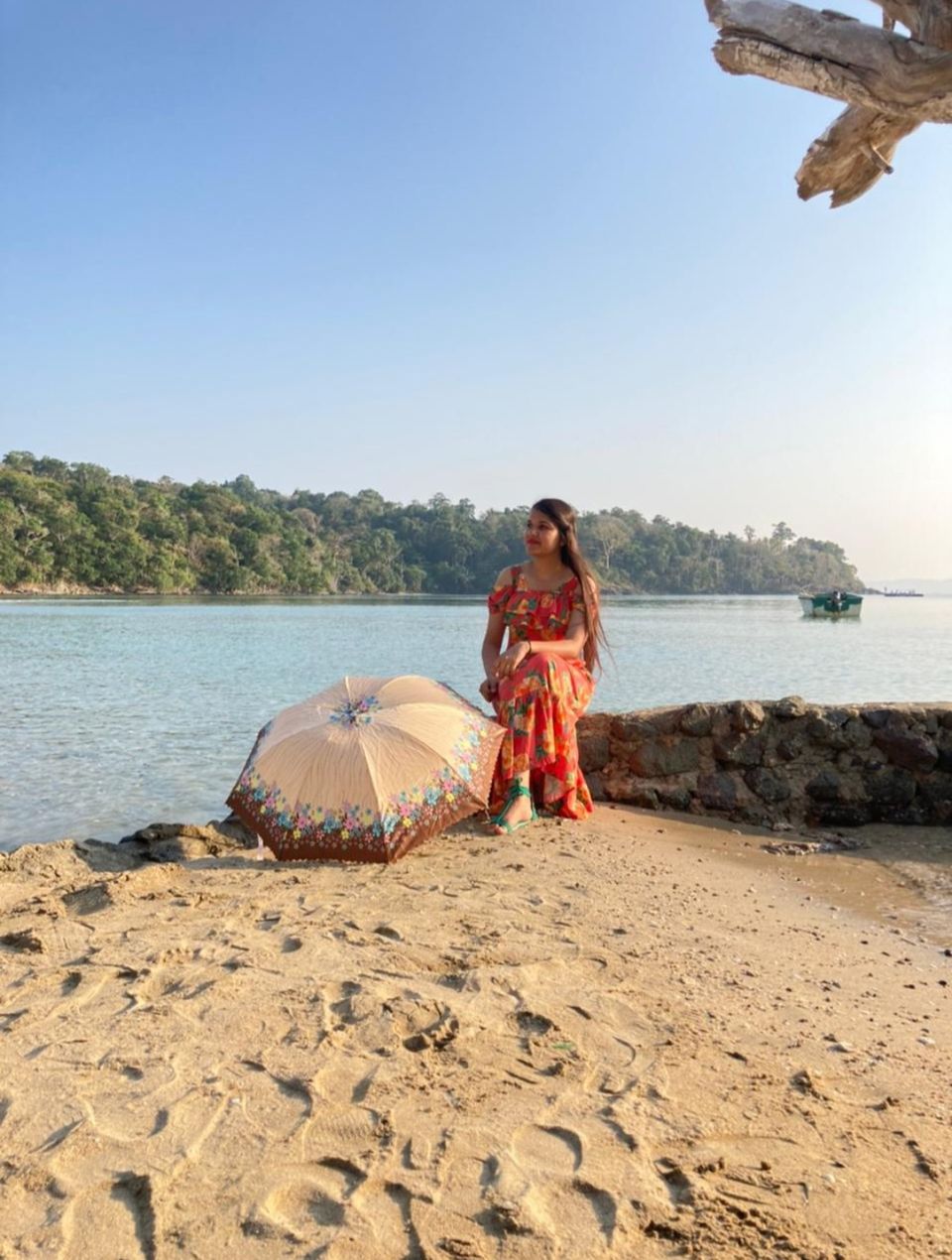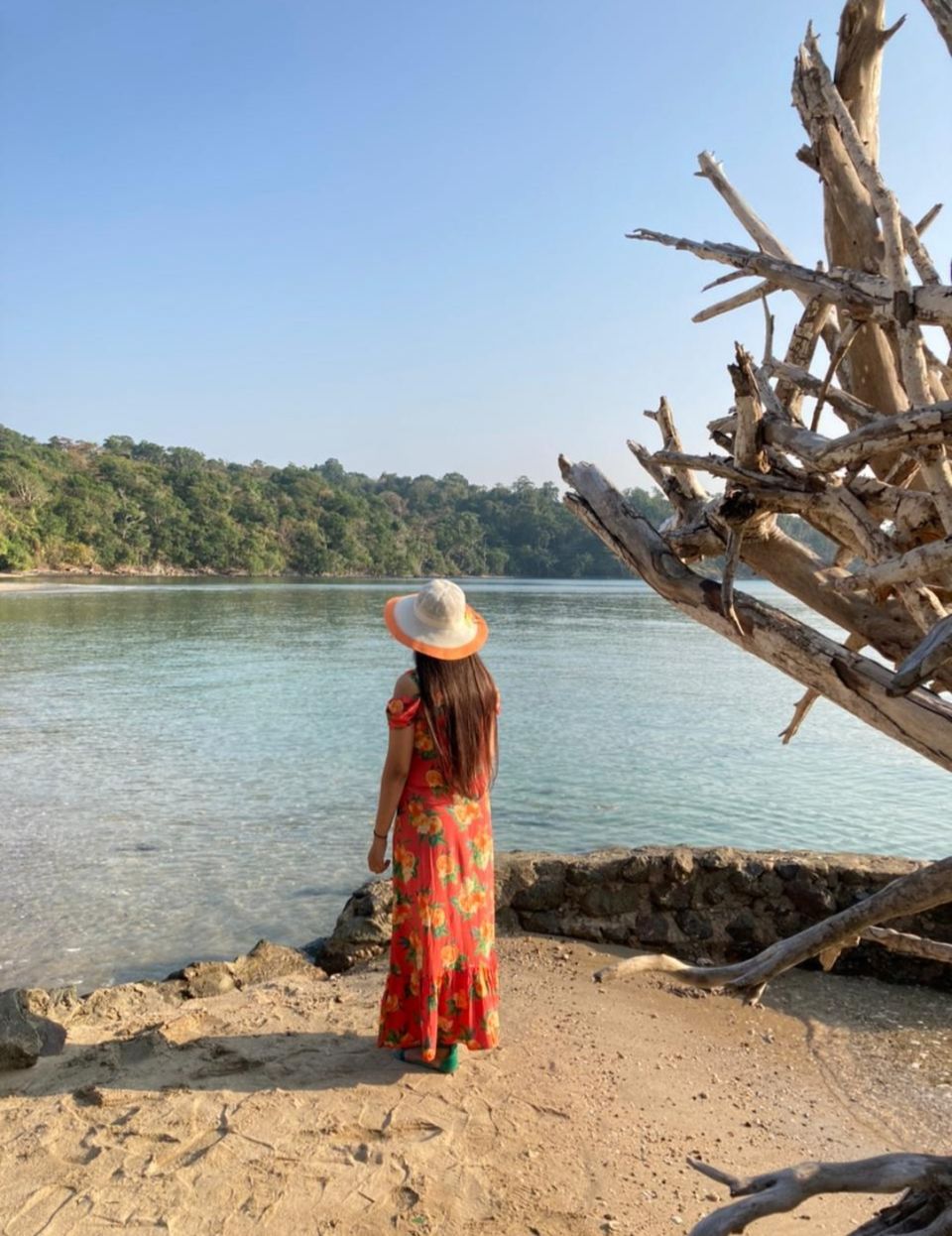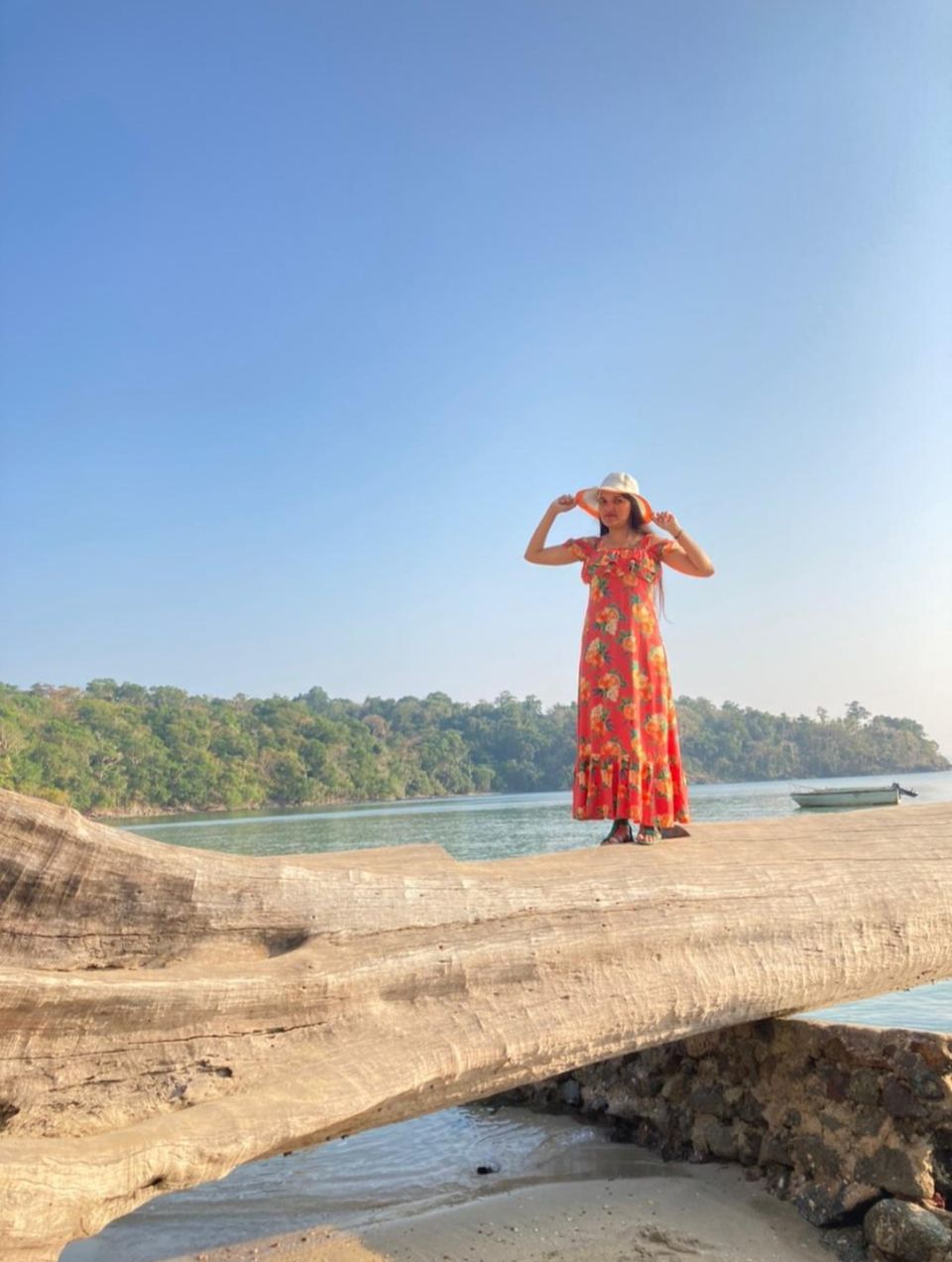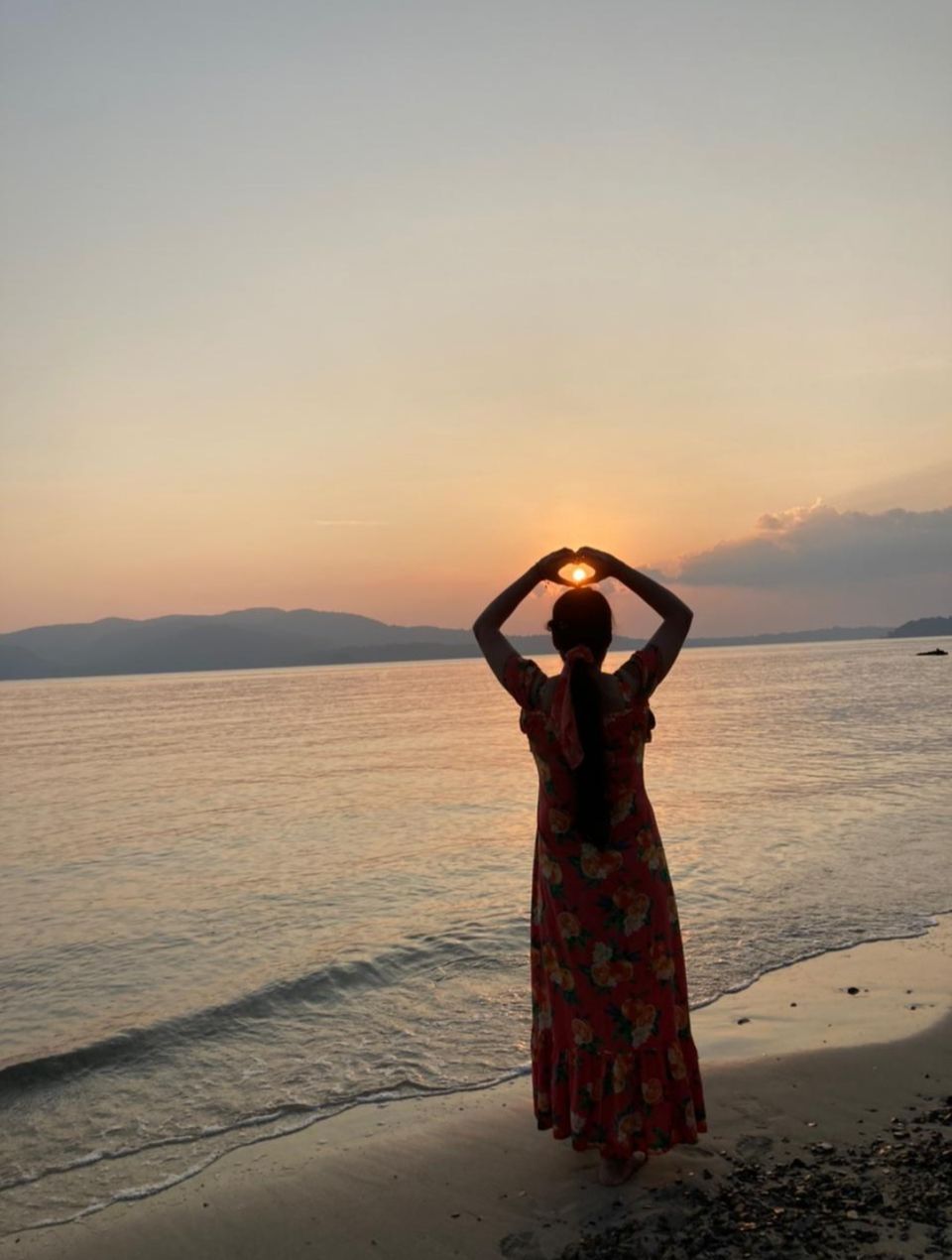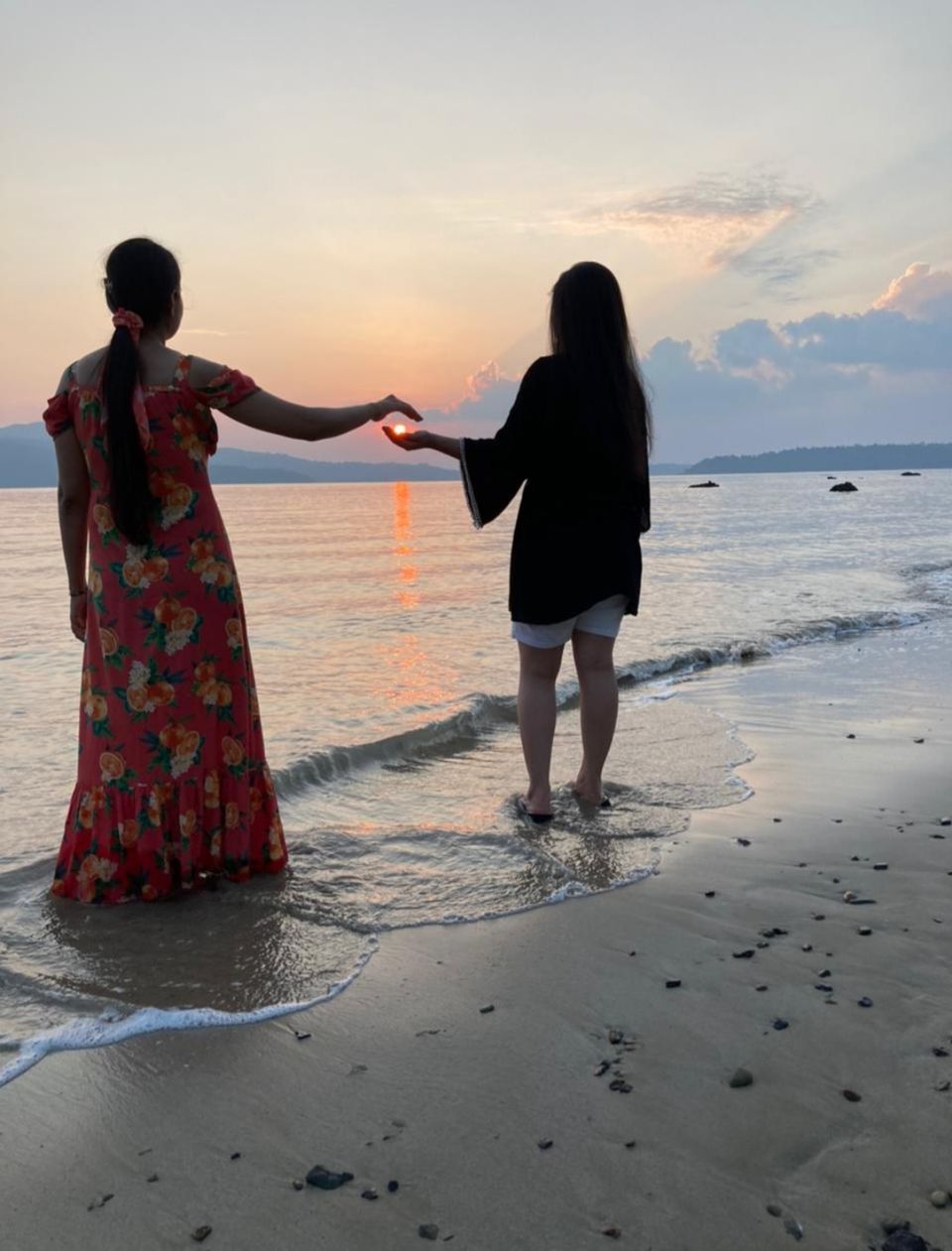 Today we were returning back to our home after our 7 day trip to Andaman. Our flight was at 10:20 AM to Delhi via Kolkata, we had a 7 hours layover at Kolkata. (We booked the flight which has the longest layover intentionally, so that we can had a day trip to Kolkata as well.) Approximately 12 we reached Kolkata, and booked a taxi and went to Victoria Memorial, and visited Howrah Bridge, then after having food at approx. 6 PM we went to Airport for our connecting flight and reached Delhi at 10 PM.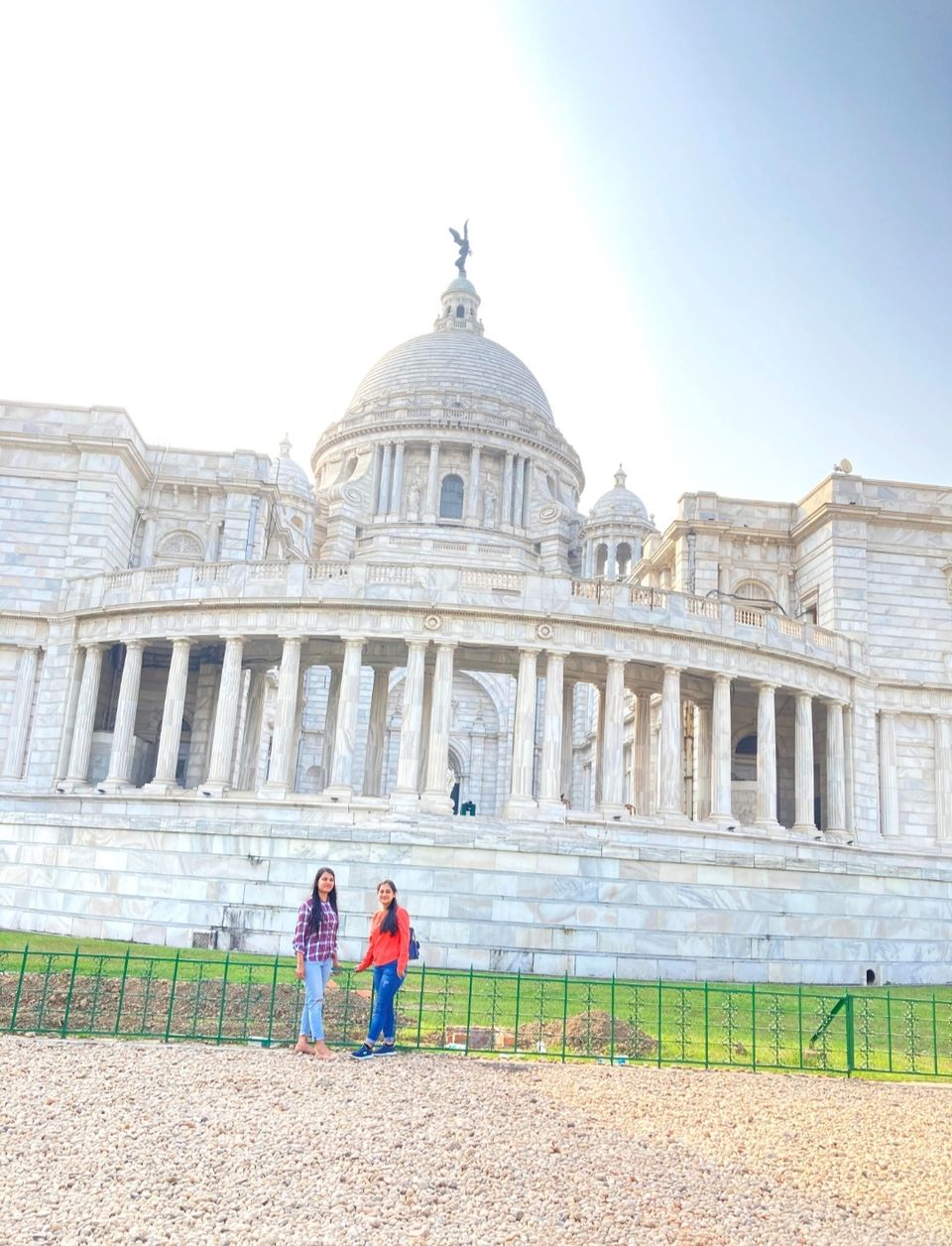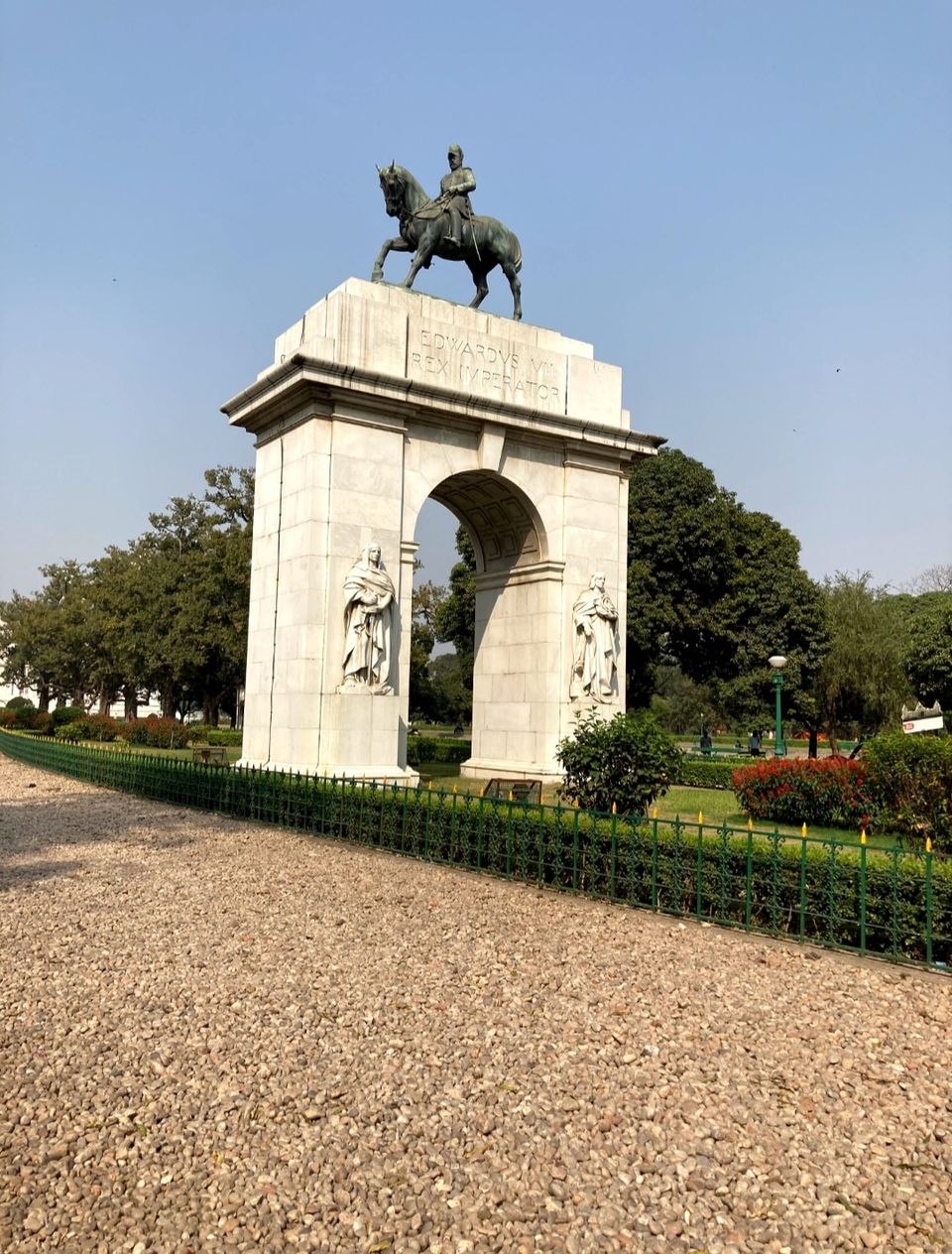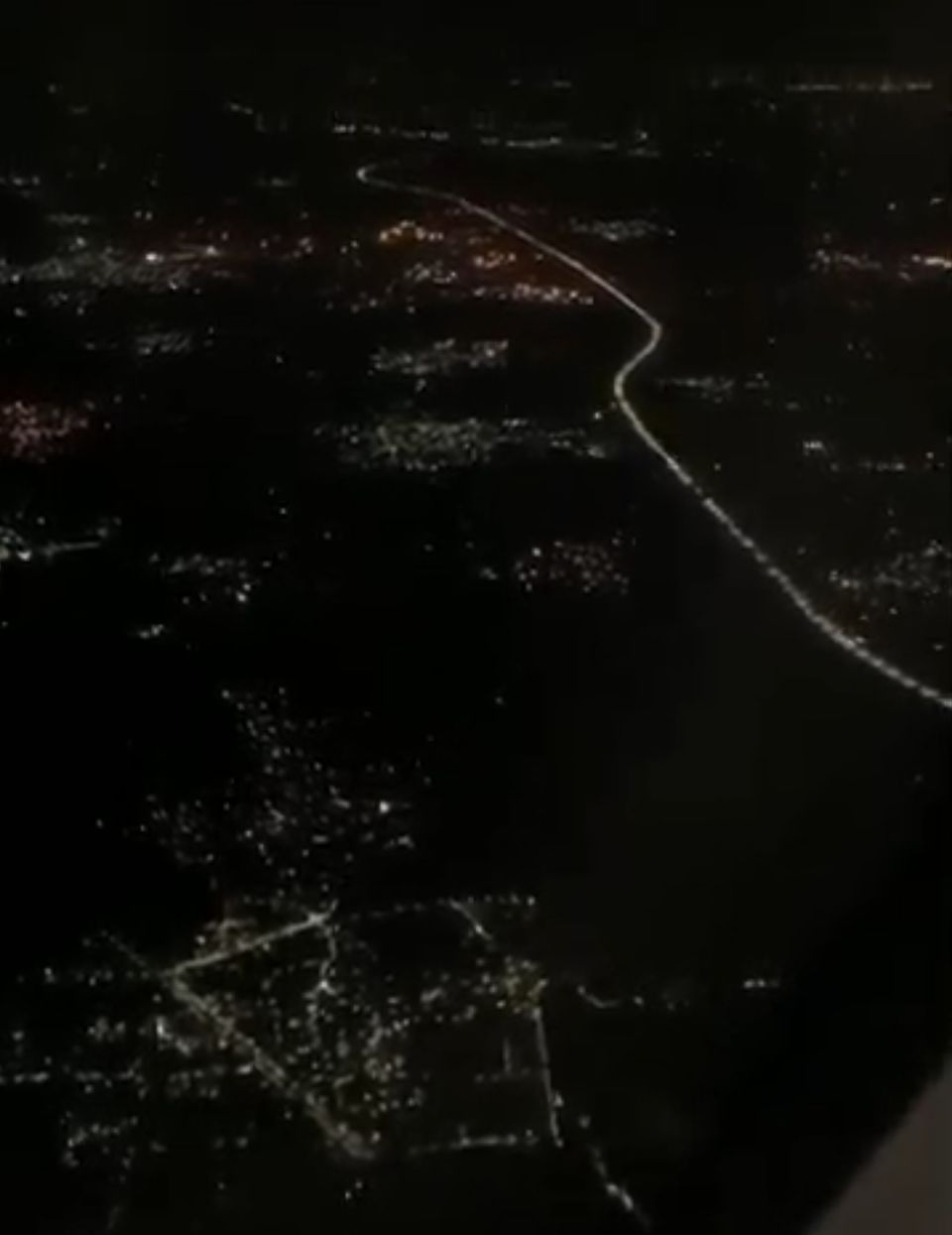 It was an excellent trip. We had a blast there. It is surely a paradise.