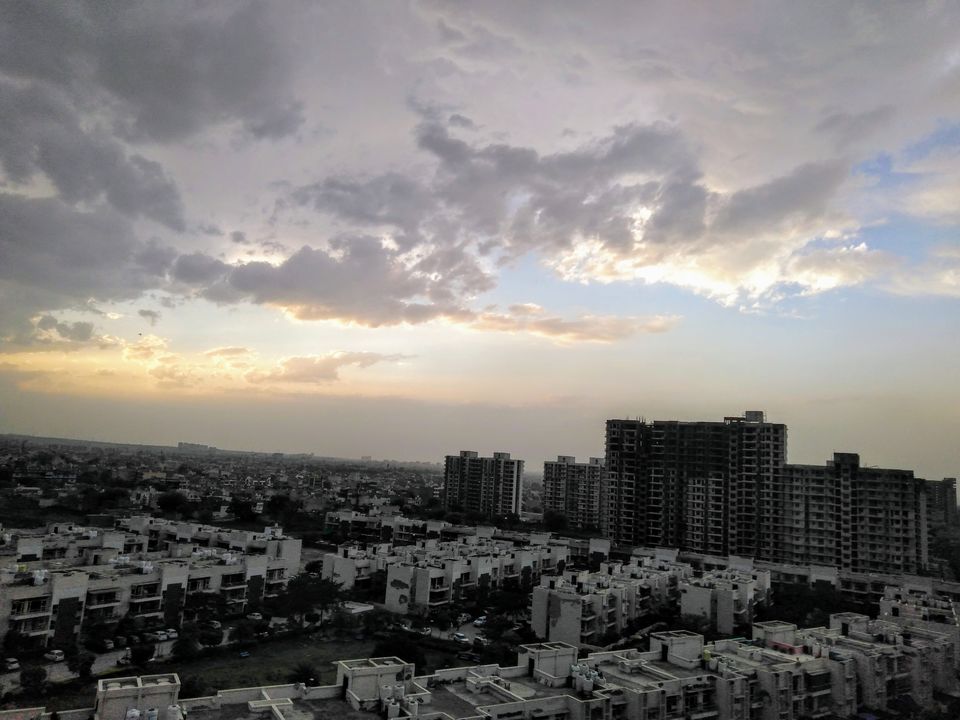 Aur how is everything? Suffering from lockdown blues?Hmmm Don't worry everyone is in the same situation. What can we do besides staying inside our home sweet home? Recently while having latte in the evening looking up at the sky I wondered how lonely these clouds must feel, they have no drama to see unlike earlier,they can't see traffic, no humas, no vehicles.. They may also wonder upon it in stupefaction .
Clouds is the art of God like us humans. Clouds are no less than humans, they dance,they move infact at times run and most importantly they have emotions like us ,they cry out loud,get angry and sometimes when they are annoyed they refuse to come out in the sky (clear sky).Funny isn't it .Have you ever tried relating them to you??Atleast I have done it many times.
There were times when we were small,carefree tod's looking out at the sky often and trying to figure out different shapes in the clouds, imagining a huge lion fighting with a dangerous dragon ,a cute kitten chasing a fur ball or sometimes we perceived it to be a humongous chariot of God and what not. But how many of us now days look up at the sky with the same amazement? None or very few us. We are now days busy looking down onto others or on our phones. We remember them only when we need a good social media post, we click their photo and work done ,voilá, we don't really look up at them with same amazement. For us they are simply our bait for more likes. Unfortunately this is the hard truth.
But on the other hand the clouds like always are trying to tell a story . I am not trying to be preachy but at times I feel it's us, who have forgotten to enjoy the little pleasures. This is the perfect time to rejuvenate urself ,rewind some old memories ,enjoy a great time with your family or with oneself and reconnect with your friends.At mornings and at evenings after whole busy day of continuous zoom meetings and chats ,do make sure to go out look up at the clouds in the sky and try to discover the long lost stories awaiting to be read .
Finally I would like to say keep calm,stay at home, take a deep breathe and let the rest come easy.