Those who travel frequently are always on the lookout for good deals.
If you're addicted to exploring travel hacks, flyer miles, airline credit cards, comparison sites and loyalty programs, Find My Stay is here to add a new segment to your book of hacks.

It allows you to bid for a price of your choice at super luxury hotels in top travel destinations in India. So be it your upcoming beach holiday, a leisurely staycation in your city or a business tour, this latest hack promises the lowest hotel prices on the Internet for five- and four-star hotels across 40+ cities in India.
Watch this video!
So get ready for your ultimate luxury trip this season and bid for these hotels around India at Find My Stay to save upto 50% on your bookings.

Hotel Price: Rs 13,500
Hotel Price At Find My Stay: Rs 7,693
About Planet Hollywood: Make the best of the season and head to Goa for the ultimate holiday bash. Planet Hollywood is all set to pamper you with superior luxury at its 15 luxury tents, 130 rooms, suites and seasonal tents and the breathtaking views of the Arabian Sea. Feel like royalty at the Pink Room Spa, visit the seafood market with the chef and enjoy customised magic moments with the expert adventure sports team.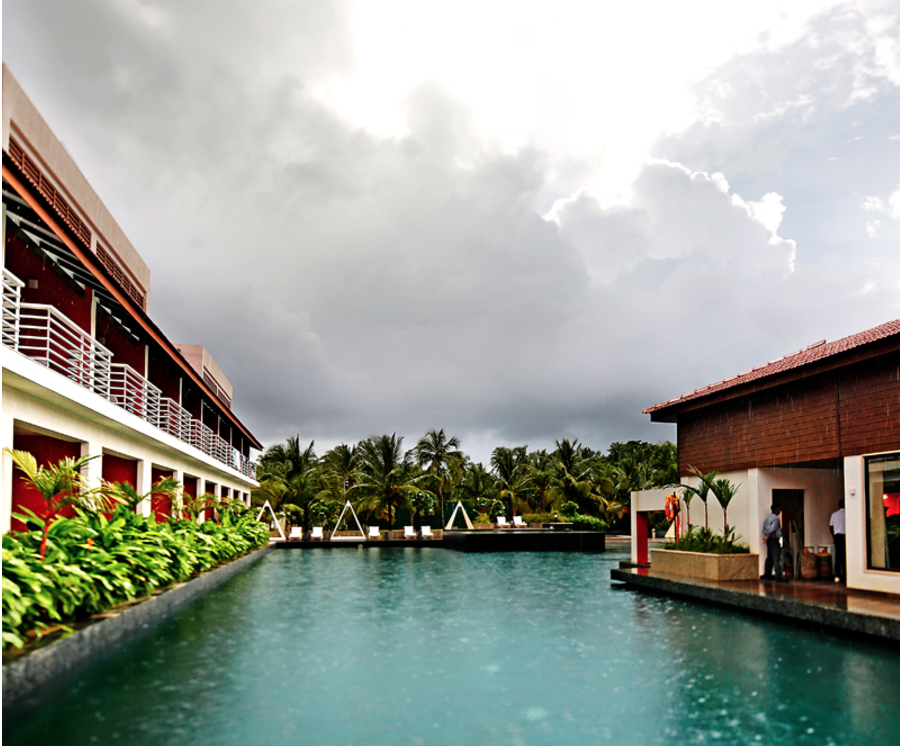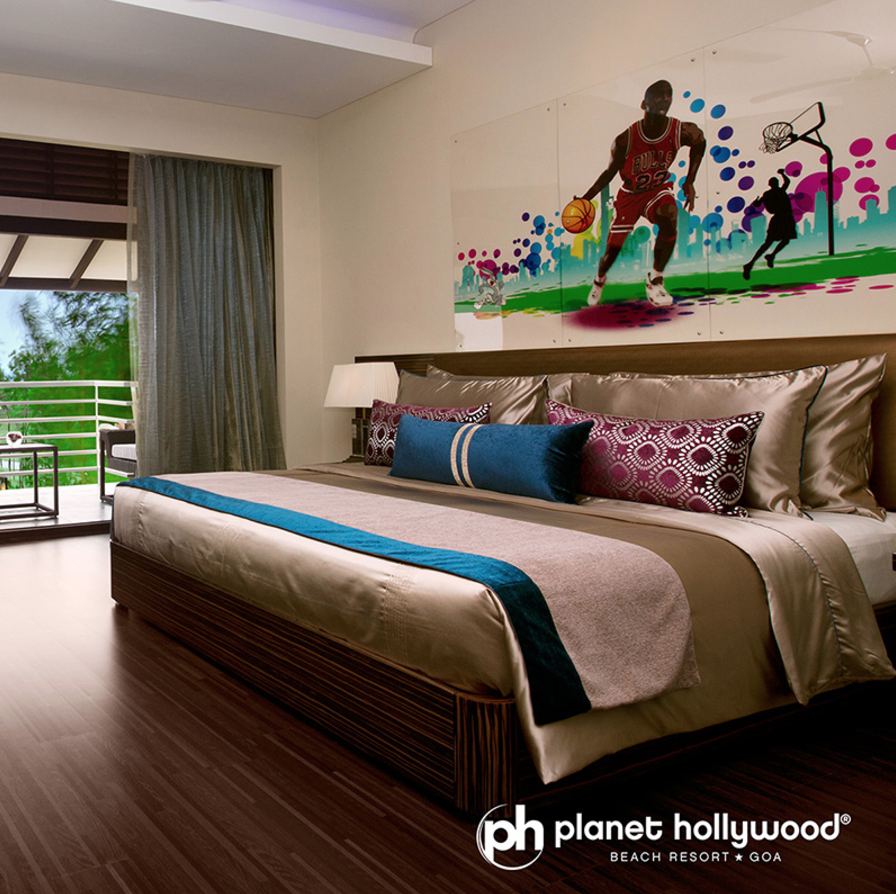 2. Gift yourself the holiday of a lifetime at Le Pondy, Pondicherry

Hotel Price: Rs 7,866
Price at Find My Stay: Rs 3,972
About Le Pondy: Explore the French Riviera of the East through an authentic experience at Le Pondy. This luxury hotel, located near an estuary between Channambar River and the Bay of Bengal, puts you just at the right spot in this surreal town. Spread across 14 acres, Le Pondy offers 70 rooms, designed with character and unmatched comfort.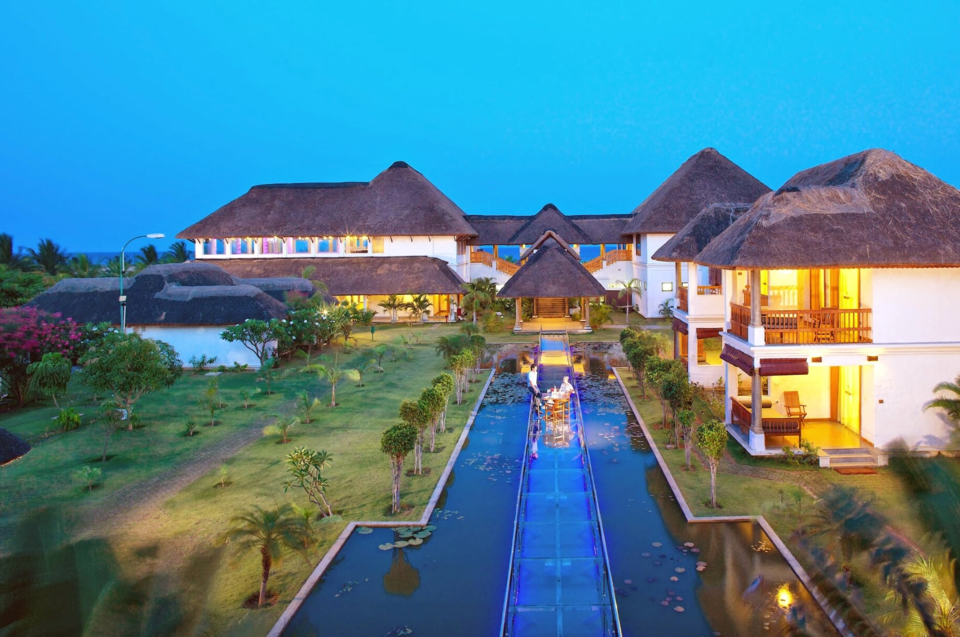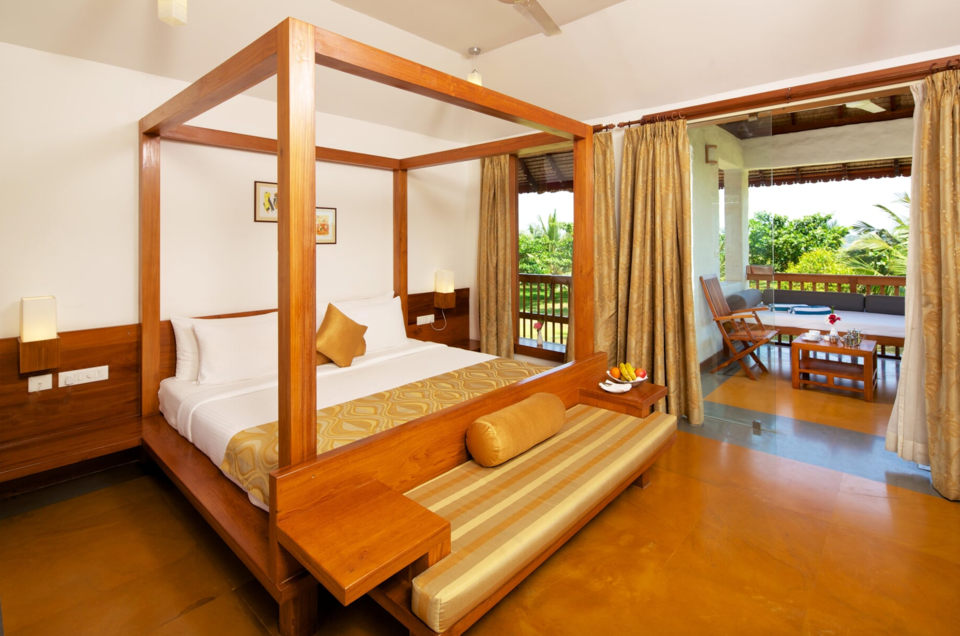 Hotel Price: Rs 13,500
Find My Stay Price: Rs 6,689
About Ramada Udaipur Resort: Romance the historic region of Mewar at Ramada Udaipur against the perfect backdrop of the Aravallis. Spread across the awe-inspiring 6.5 acres of undulated land, this luxury resort and spa is a spectacle to behold. The resort is built around a majestic pool surrounded by the four types of guest rooms and a restaurant. Your great escape at Ramada Udaipur will include cycling, aqua sports, archery, cooking sessions with the chef and amazing views of Lake Pichola and the historic Udaipur city.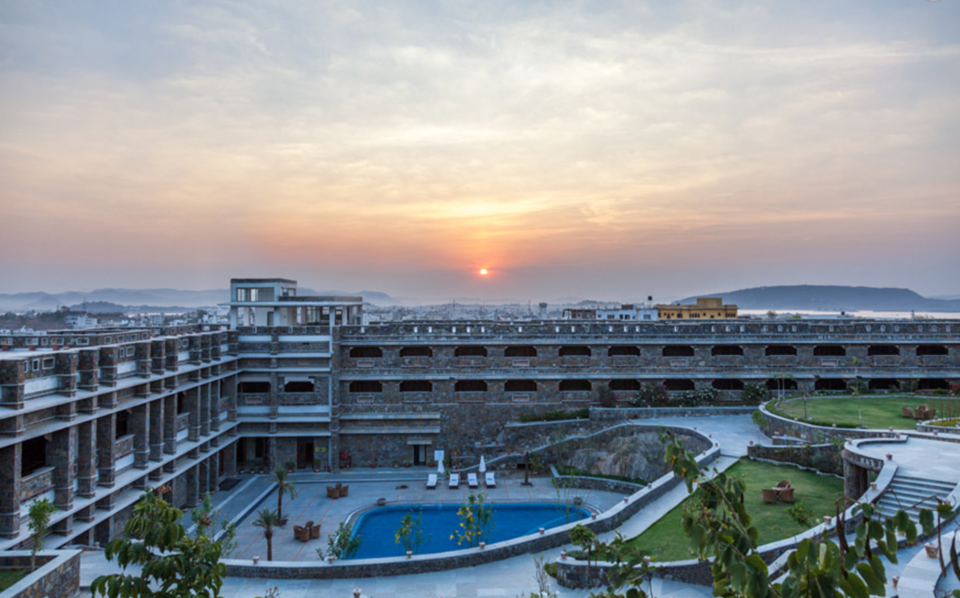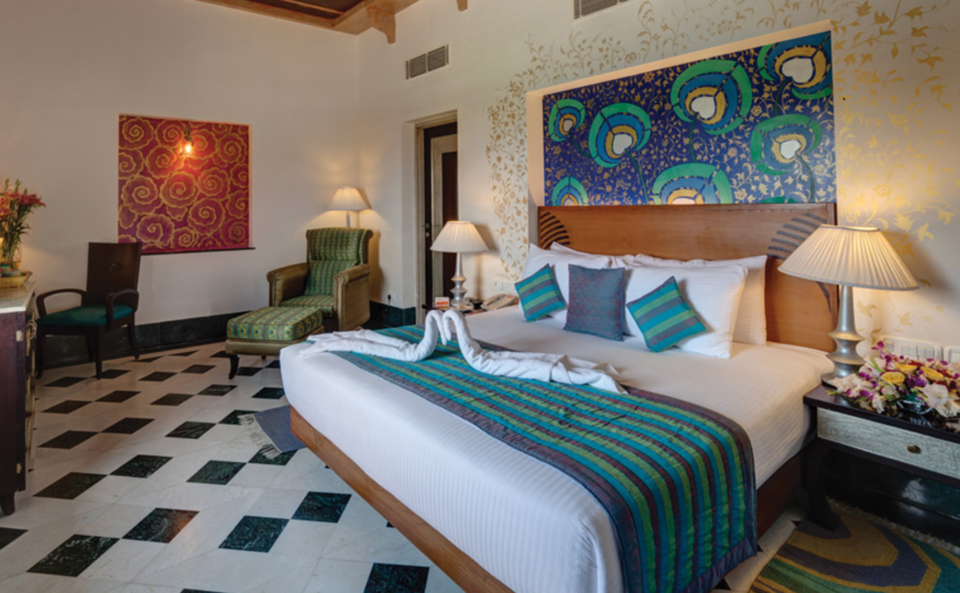 Hotel Price: Rs 6,000
Price at Find My Stay: Rs 3,162
About Country Inn, Jaipur: One of the leading luxury business five-star hotels in Jaipur, the Country Inn & Suites By Carlson Jaipur places you in the heart of the city. The hotel stands close to the railway and metro station, with Amber Fort, Ganpati Plaza, City Palace and other attractions in the Pink City in close proximity. The onsite dining, business centre, rooftop pool and impeccable concierge services make it ideal for business travellers in Jaipur.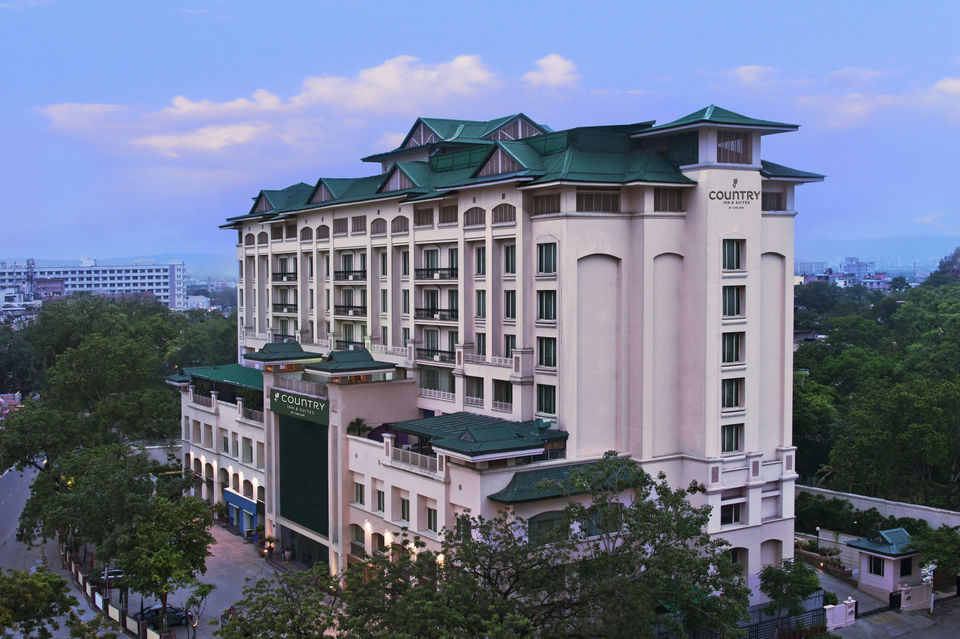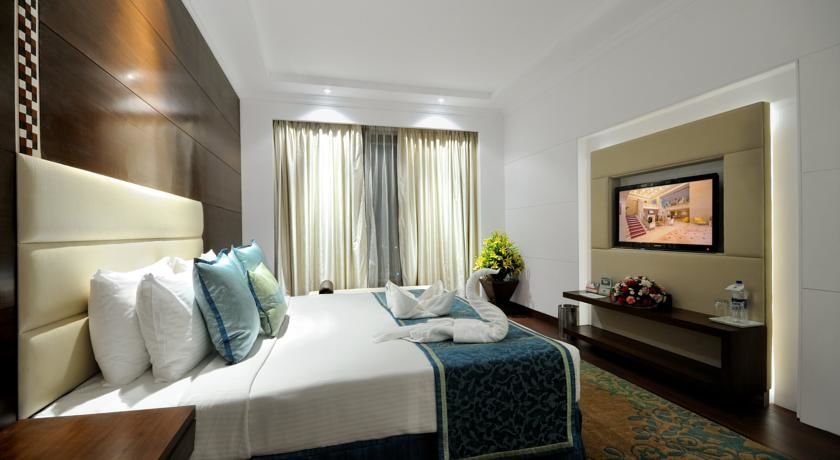 Hotel Price: Rs 6,500
Price at Find My Stay: Rs 3,162
About Crystal Sarovar: Head to the city of Taj where the Crystal Sarovar awaits with its world-class facilities and superior hospitality. The hotel offers outstanding meeting, banqueting and conferencing facilities designed for business travellers in town. Pamper yourself by availing the comforts offered at the health club and spa. Keeping in mind the lifestyle of a travelling executive, the hotel promises personalised hospitality with a view of the magnificent Taj from every room of the hotel to leave you wonderstruck.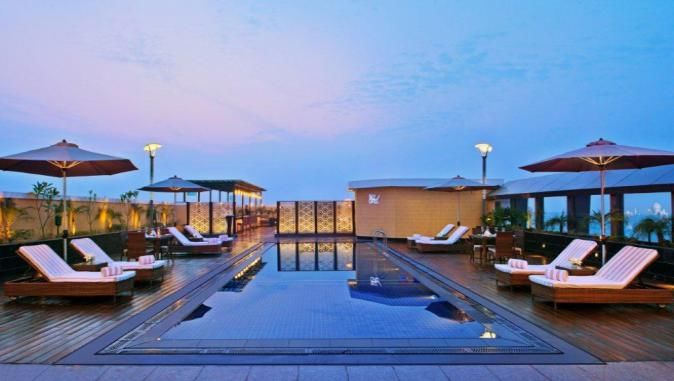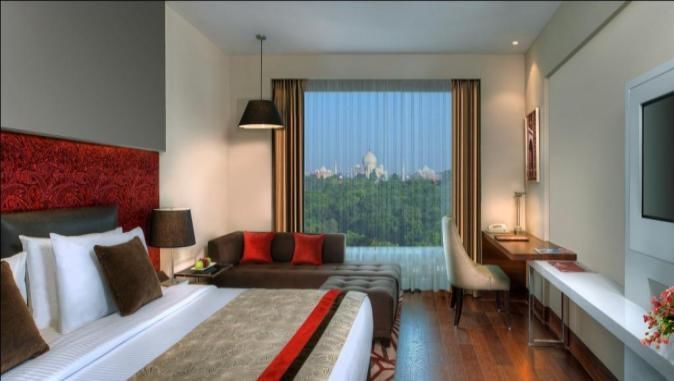 Hotel Price: Rs 8,400
Price At Find My Stay: Rs 5,795
About Radisson Jass: Move away from city life and find your ultimate escape at a quaint spot near Shimla at Radisson Jass. The hotel is two kilometres away from Shimla's popular local attractions, such as the Gaiety Heritage Cultural Complex, Jakhu Temple and Christ Church. Amenities such as electronic safes, mini bars, coffeemakers and international direct dialling will add comfort to your experience. The multi-cuisine restaurant, lounge bar, Sansha Spa along with unmatched hospitality and services promise a vacation experience unlike any other.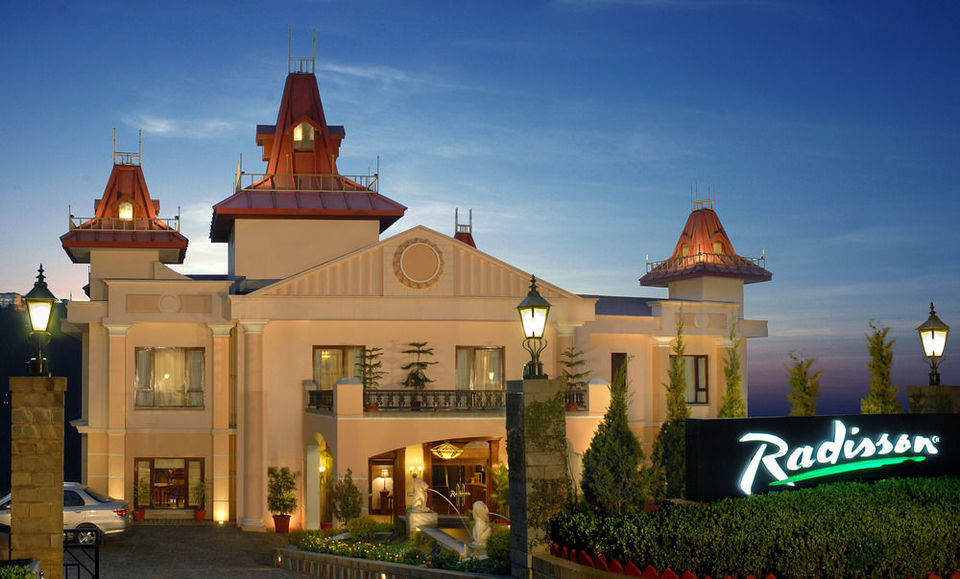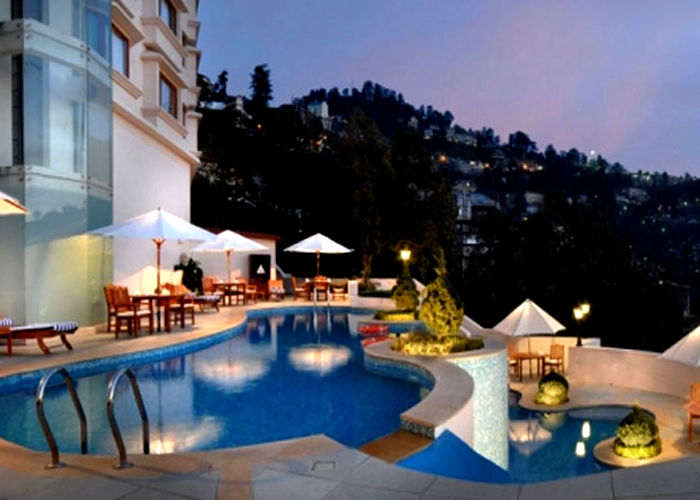 Hotel Price: Rs 7,695
Price At Find My Stay: Rs 3,926
About the Anantmaya Resort: The resort is divided into luxury rooms and villa rooms with every corner of the property designed with utmost taste. There are 12 exclusive luxury rooms and villa rooms, which are located in 4 quaint cottages with a personal sit-out area. The surrounding landscape adds a touch of poetry to your escape. The multi-cuisine restaurant, Basil Leaf and the therapeutic massage options at the hotel spa are unmissable experiences during your stay.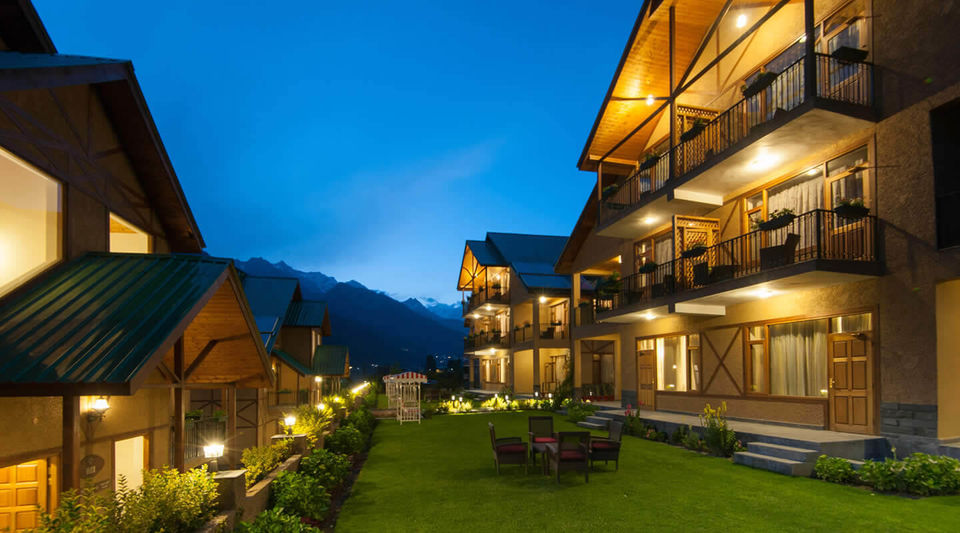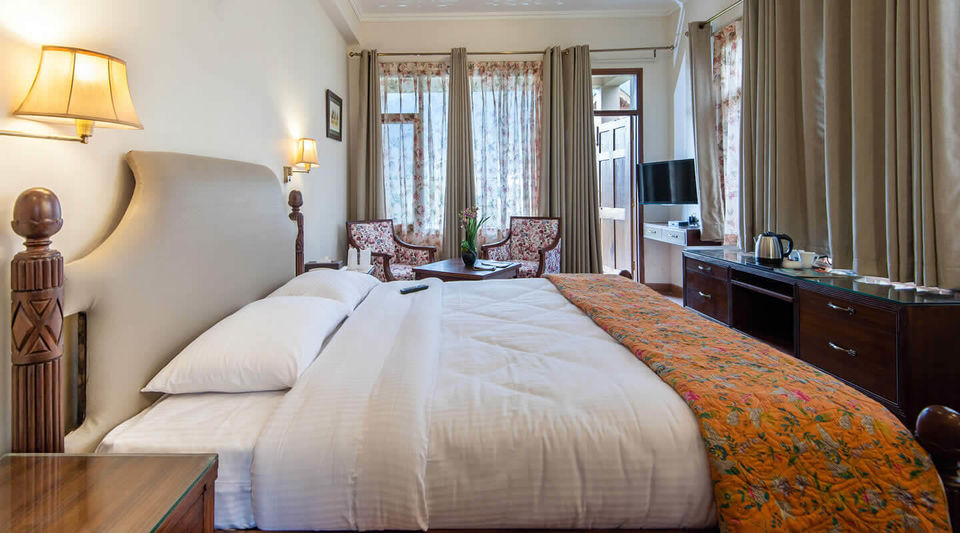 Hotel Price: Rs 12,555
Price At Find My Stay: Rs 4,719
About Uday Samudra: Nestled in the palm groves of the coastal town of Kovalam, Uday Samudra is indeed a meditative experience. This five-star beach hotel puts you at the right spot to enjoy the scenic beauty of Kovalam. The hotel, which features 225 rooms, 5 restaurants, 3 swimming pools, 7 banquet halls, an Ayurveda & yoga centre, ocean spa and other facilities, make it a luxury destination in its own right.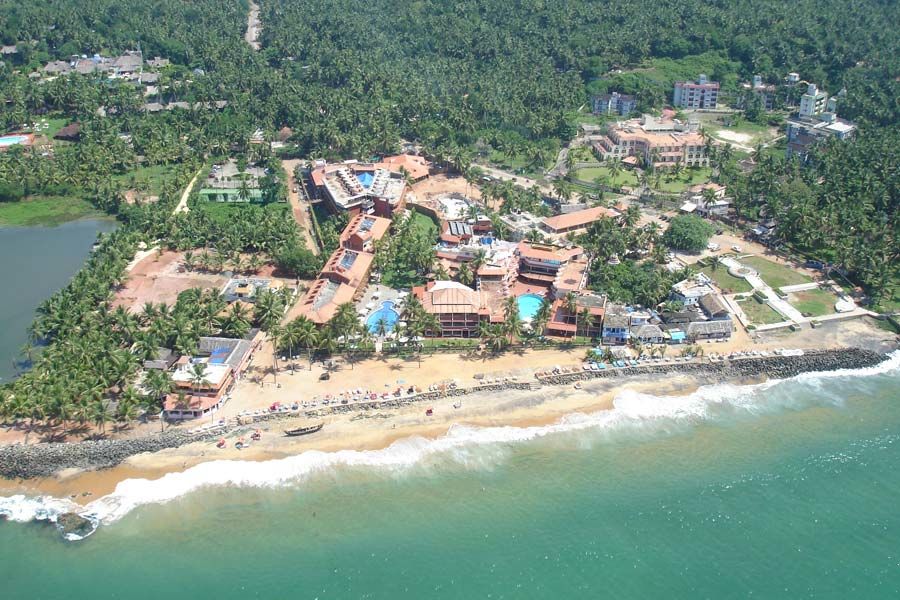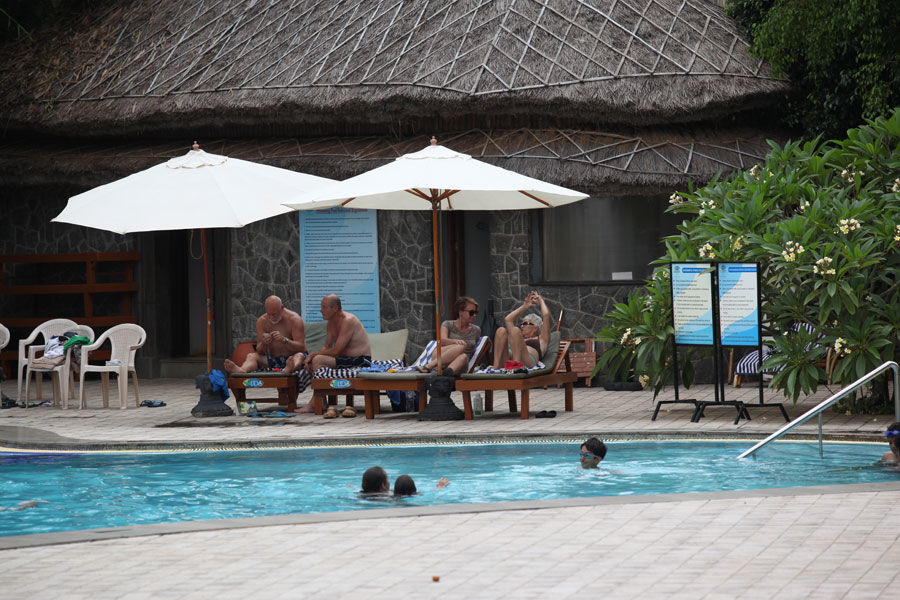 Hotel Price: Rs 8,338
Price at Find My Stay: Rs 5,390
About Pummamada Resort: For the Kerala vacation that has been on your bucket list, Punnamada Resort is the ultimate luxury hideaway. This resort is fully equipped to fulfil all comforts of its guests. Traditional Kerala dishes and other cuisines are available at the Punnamada Restaurant. Spend your leisure getaway at this most sought after destination, which promises an authentic Kerala beach experience by introducing you to local Kerala festivals.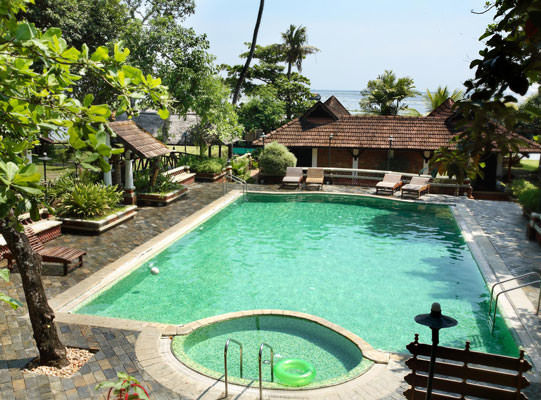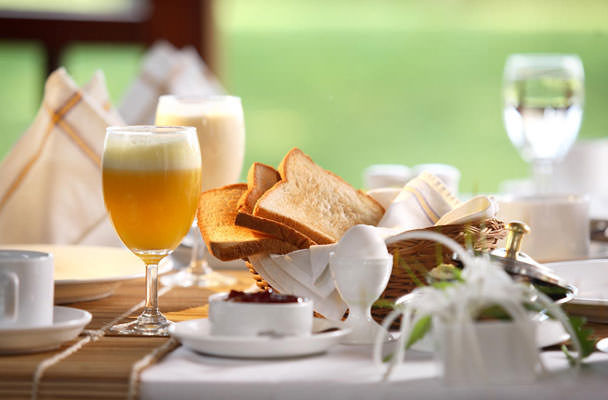 Hotel Price: Rs 12,000
Price At Find My Stay: Rs 7,617
Your experience at Panoramic Gateway: Luxury, art and technology come together to offer you an amazing experience at this resort. This hilltop resort is surrounded by spice gardens that give you a chance to experience nature intimately. The resort is equipped with a speciality restaurant, a coffee shop and other fully functional facilities, such as a health club, swimming pool and a magic touch of Ayurveda. The hotel also organises outdoor adventures for guests to explore nearby scenic spots in Munnar during the stay.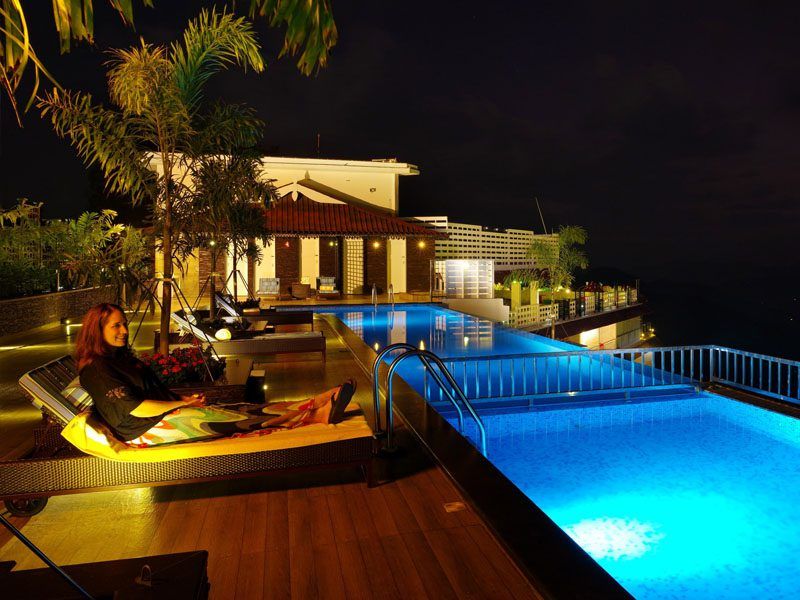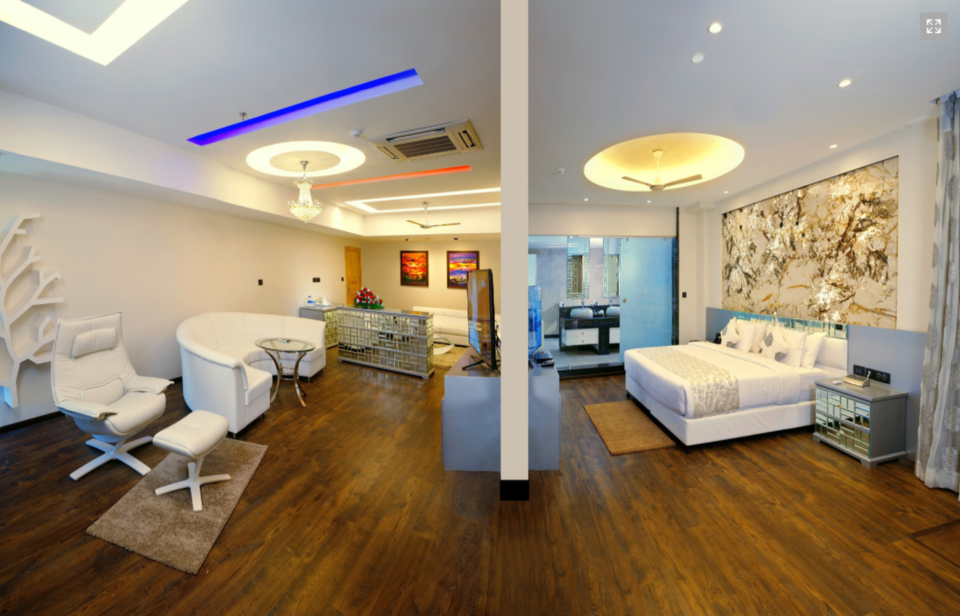 All rates mentioned are based on bids approved by Find My Stay on December 7, 2016.
Try Find My Stay for your next vacation and tell us about your experience. Tell us about the latest hacks on booking hotels, cheap flights and discounts in the comments section below.

Share your stories, photographs, videos and connect with like-minded travellers on Tripoto.