So where is your next luxury vacation taking you? If you're jet–setting off to faraway foreign lands, you have to hear me out. Incredible travel experiences await if dig deeper about the available luxury tours in India.
Imagine spending your next holiday at a 17th century Portuguese fortress in Goa or rejuvenating at a yoga retreat in the lap of the Himalayas. Are you still planning to travel to foreign country?
Check out the complete list of decadent luxury tours in India that can make you cancel your next trip abroad and travel to the secret corners of your own country to find the grand Indian adventure.
1. Go glamping at Chhatra Sagar
No one understands luxury like the royals of Rajasthan. In 1890, Marwar Thakur Chhatra Singh of Nimaj built a dam on a seasonal stream at his estate, and over time the reservoir has transformed into a lush green oasis. Camp Chhatra Sagar has been converted into a glamping site by the descendants of Thakur Chhatra Singh. The luxury tents all have a private waterside sit-out area facing to make this the vacation of your dreams.
Must-have experience: Bird-watching and guided village tours arranged by the hotel staff.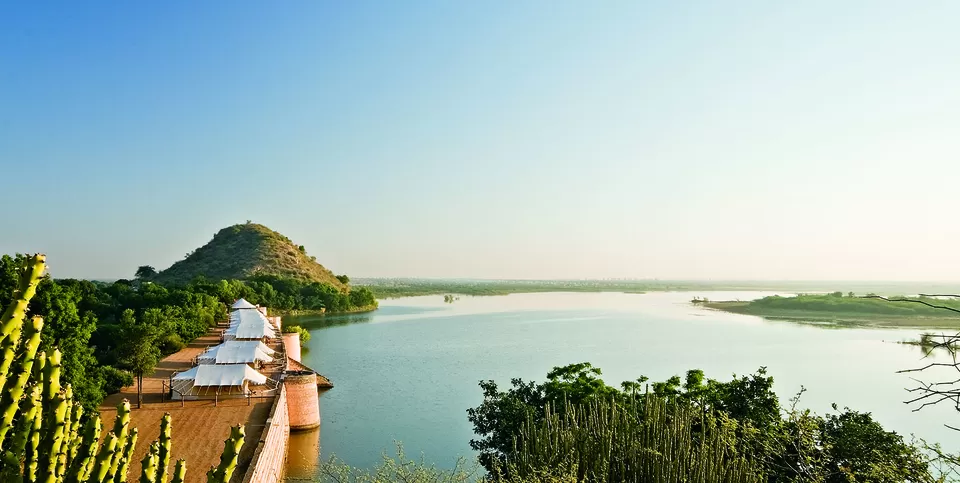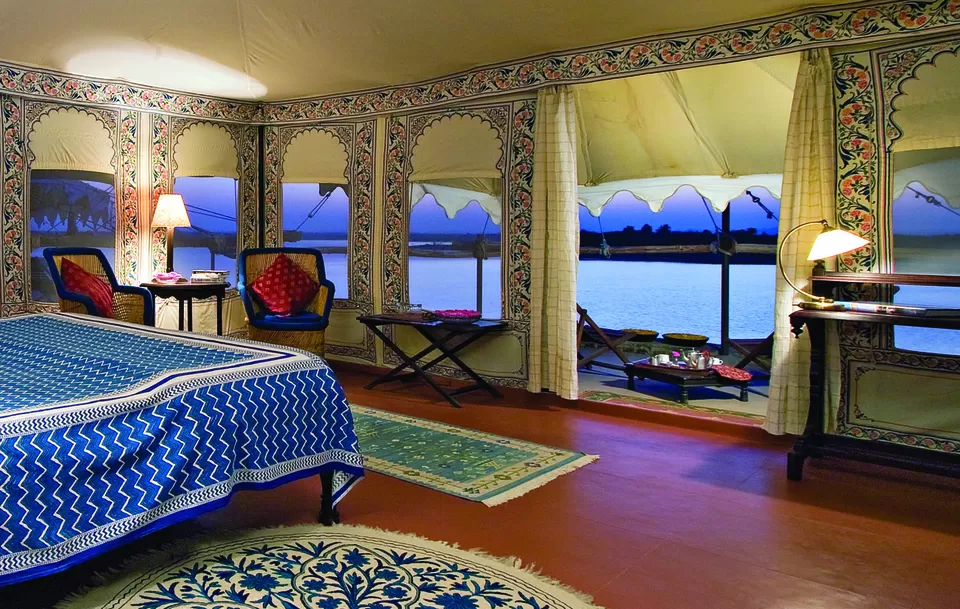 2. Stay at a 16th century Portuguese fortress in Goa
Here's your chance to stay at a 16th century Portuguese fortress in Goa with a 360–degree view of the pristine seascape of the Arabian Sea. Formerly a military base, this amazing fort at the northern tip of Goa can be one of the best luxury tours in India for your next vacation. The tastefully designed suites, contemporary interiors and private balcony to open your door to the refreshing views of the sea make for a perfect, offbeat luxury experience.
Must-have experience: Visit Fort Tiracol during Christmas and Easter when the church within the fort holds a mass for the locals.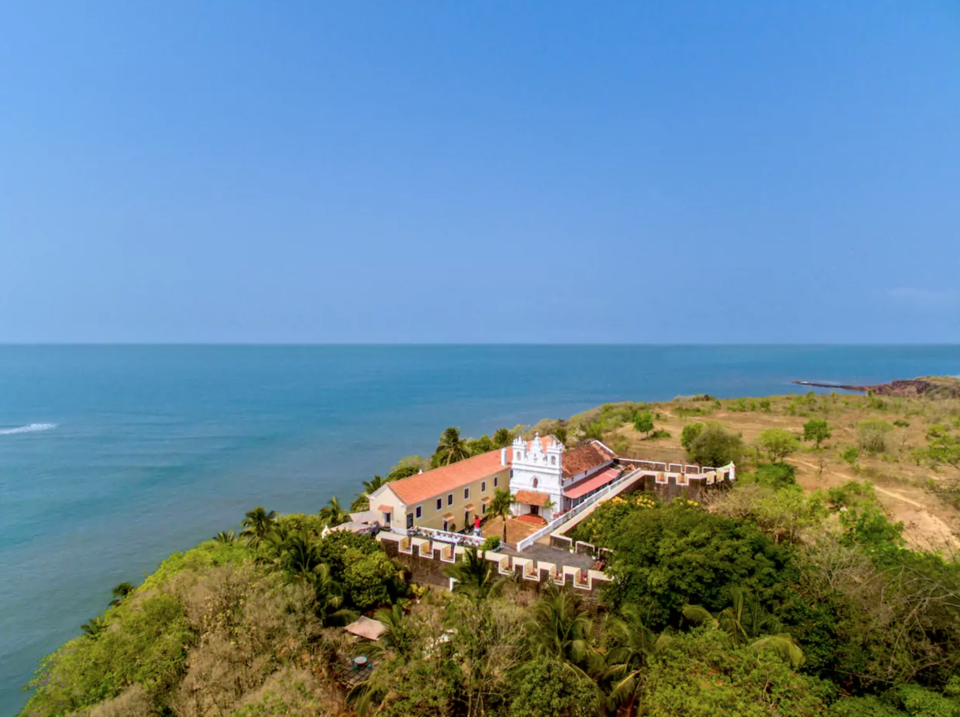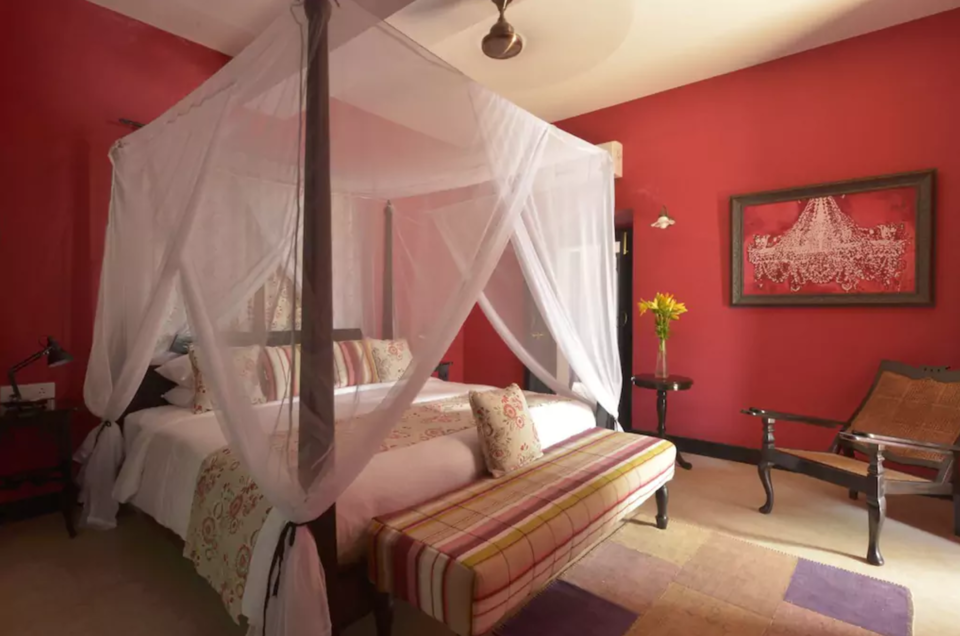 3. Go for a spa retreat on a boat at Lake Pichola
Spend your next vacation at the floating pleasure palace on Lake Pichola. The Jiva Spa Boat at Taj Lake Palace, Udaipur gives an unexpected twist to a classic spa experience. It takes you on a special boat designed to welcome you aboard to indulge in restorative treatments by skilled therapists and relax on the deck enjoying the views of the pristine blue waters which promises to be one of the best luxury tours in India.
Must have experience: Vacationers must try the signature wellness treatments exclusively created by Jiva, borrowed from royal traditions of Rajasthan.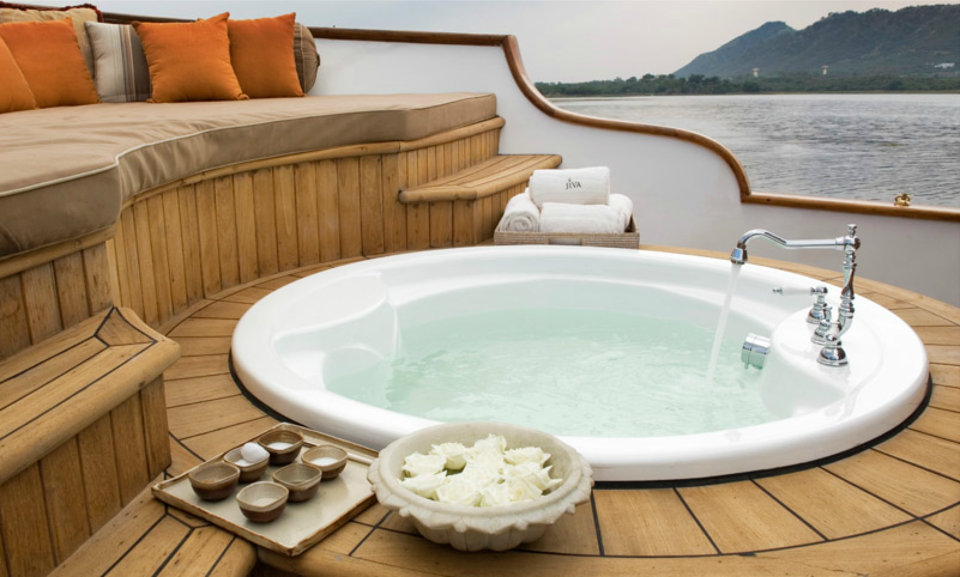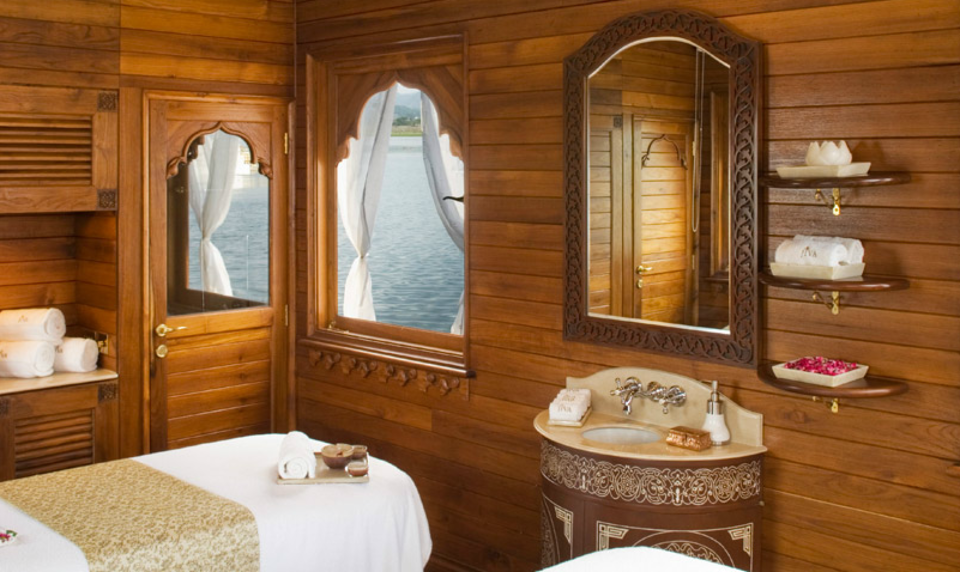 4. Stay at a secret beach destination in Goa
Elsewhere is Goa's best secret, tucked away at a secret location in Morjim, discreetly revealed only after booking. Elsewhere offers two kinds of luxury stays to the visitors arriving here: the Otter Creek Tents and the Beach Houses. These luxury stays are separated from the mainland by a creek. The secret location promises an otherworldly experience, especially for romantic couples on a holiday.
Must have experience: Enjoy watching the changing hues during sunset at the Otter's Creek Tent .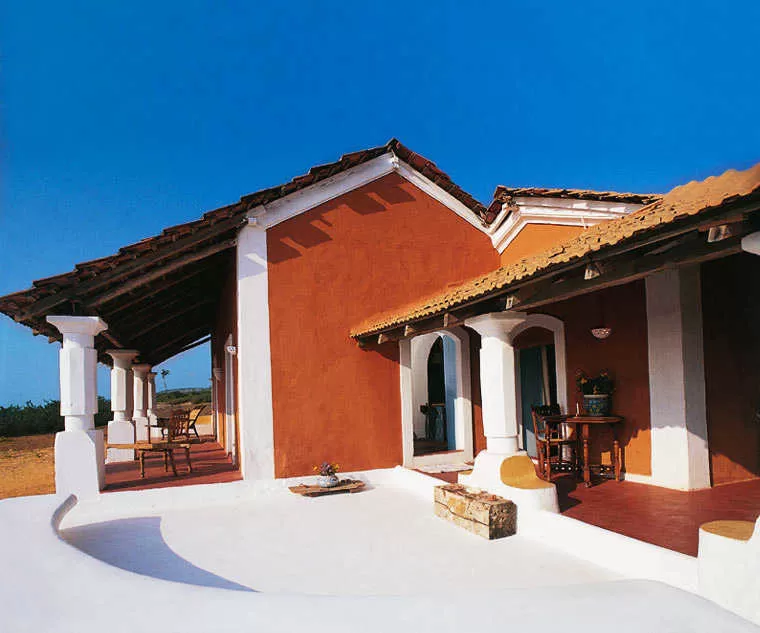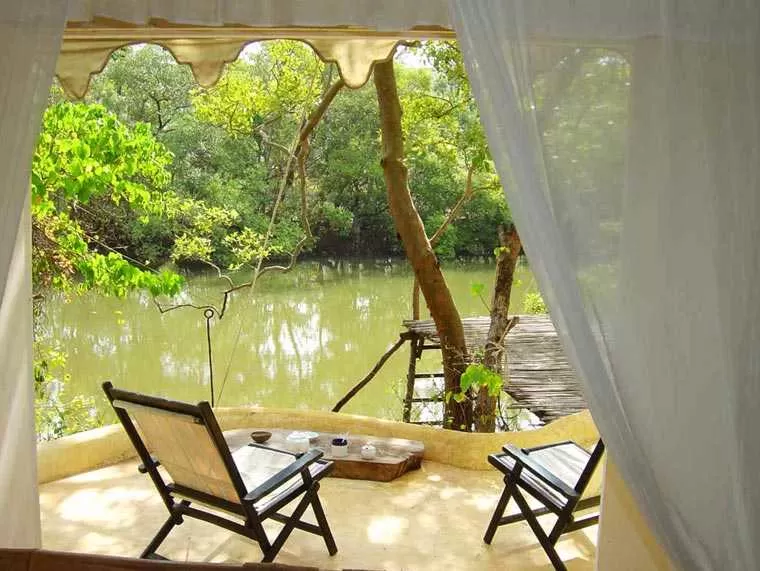 5. Relish a spa experience in the lap of the Himalayas
Ananda is an award-winning spa destination that has the right blend of luxury and nature. One of the best spa resorts in India, Ananda is located on a 100 acre Maharaja Palace Estate in Tehri, surrounded by Sal forests and overlooking the Ganges river valley. The wellness therapies here include detox, fitness, de-stress, weight loss and absolute rejuvenation. With so many things on offer, it definitely deserves to be one of the best luxury tours in India.
Must Have Experience: Go for a unique dining experience curated by the hotel staff at a private venue within the palace.
6. Get spoilt at a wellness retreat at Amanbagh.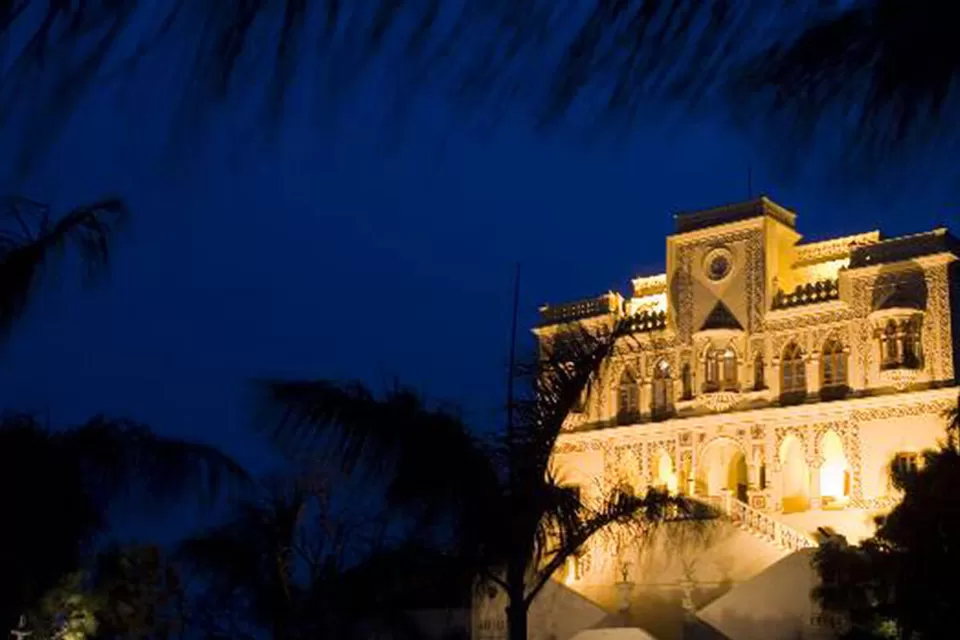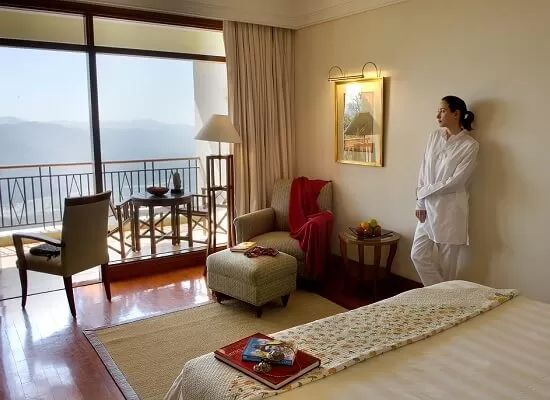 The palatial suites at Amanbagh evoke the charm of the Mughal Era. With Mughal arches, private courtyards, landscaped gardens and elegant suites, the resort promises an awe-inspiring experience to it's visitors. If you choose Amanbagh as your wellness retreat, in-house Ayurvedic physicians guide you through an elaborate 3-week program designed for absolute rejuvenation.
Must Have Experience: Take a day tour to the site of the 17th-century township of Bhangarh, located close to Amanbagh.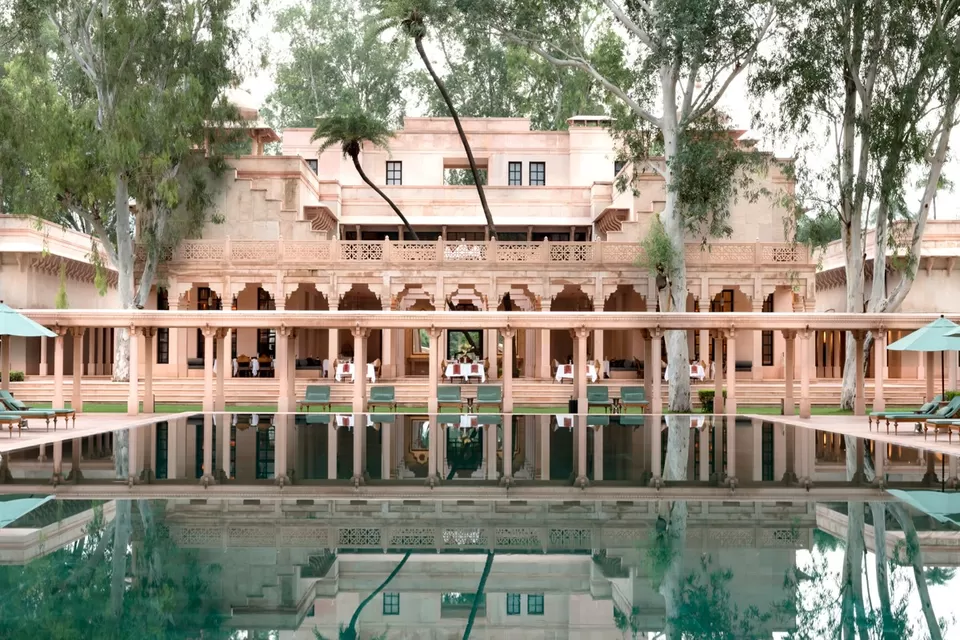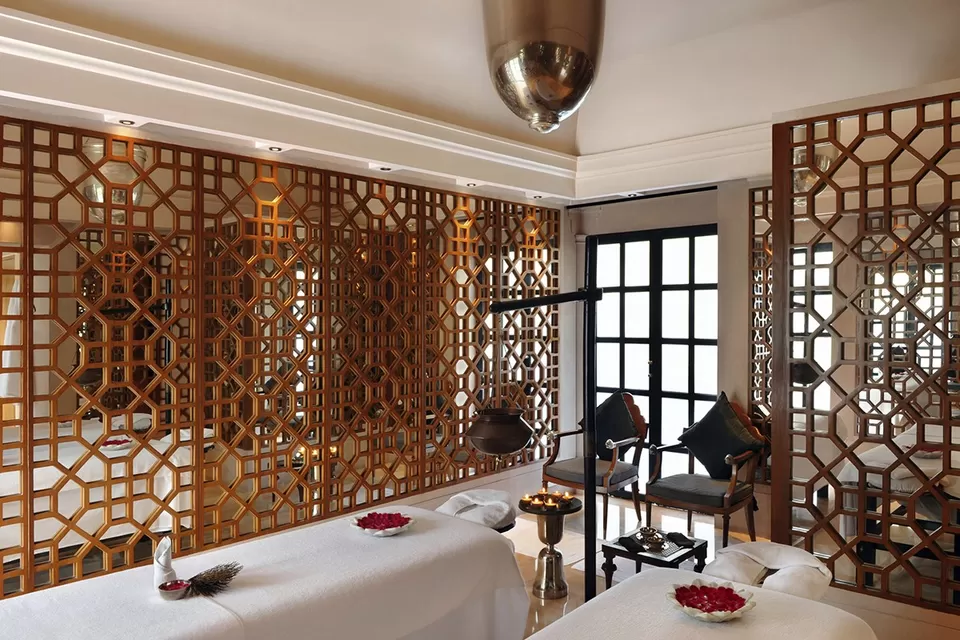 7. Experience royal Indian hospitality aboard the Maharaja Express
The ultimate Indian travel experience awaits you in a luxury train that takes you from Mumbai to Jaipur. The Maharaja Express is a joint venture by IRCTC and Cox & Kings, offering a 8 day/7 night royal sojourn aboard one of the most expensive luxury trains in India. The train is equipped with world class amenities that include a luxury suite, fine dining , an onboard lounge and bar and much more.
Must Have Experience: Stop for an evening at the Mehrangarh Fort, Jodhpur as you cross the royal land of Rajasthan on the Maharaja Express.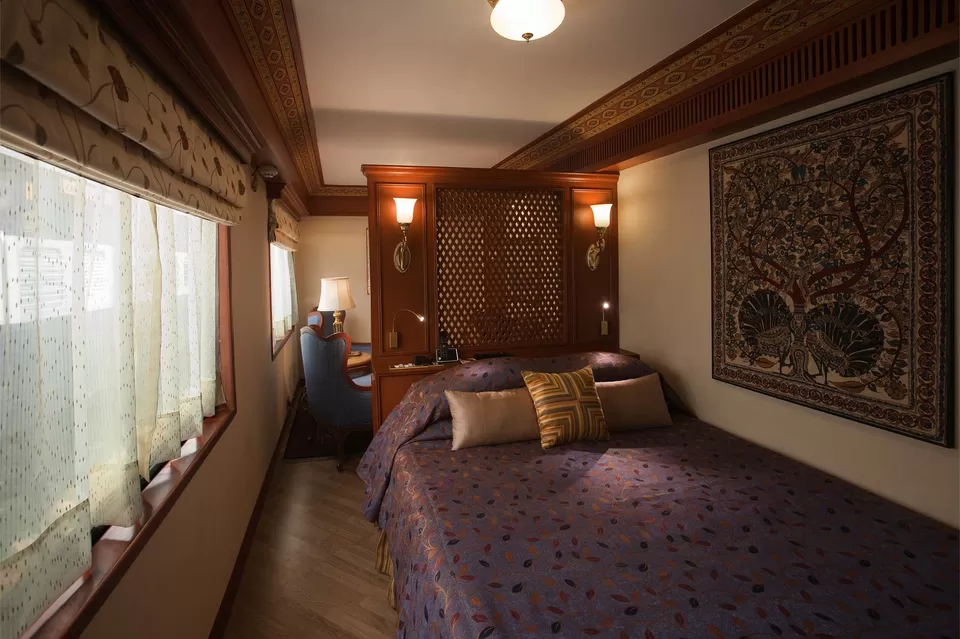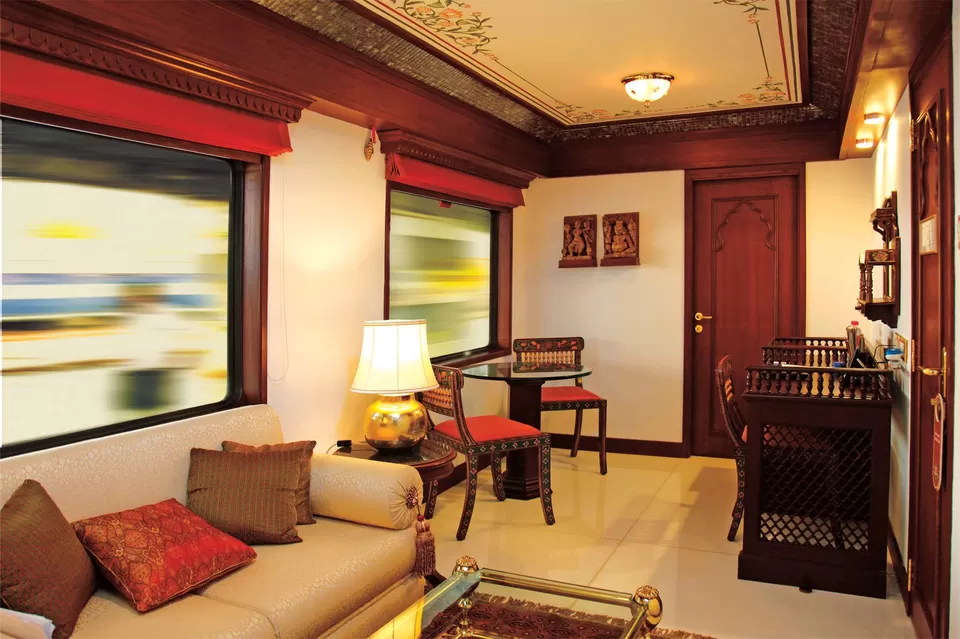 8. Explore Maharashtra on The Deccan Odyssey
Another train experience that takes you on a heritage luxury tour around India is The Deccan Odyssey. Out of the 21 coaches in this train, 11 accommodate the guests, while the other coaches are reserved for fine dining, spa, massage and other facilities. The design of every coach is inspired by various royal eras in the history of Maharastra.
Must Have Experience: Out of the 6 specially designed journeys, Jewel Of The Deccan makes for some interesting exploration. It starts from Mumbai and takes you to Bijapur, Aihole and Pattadakal, Hampi, Hyderabad, Ellora Caves, Ajanta Caves and back to Mumbai.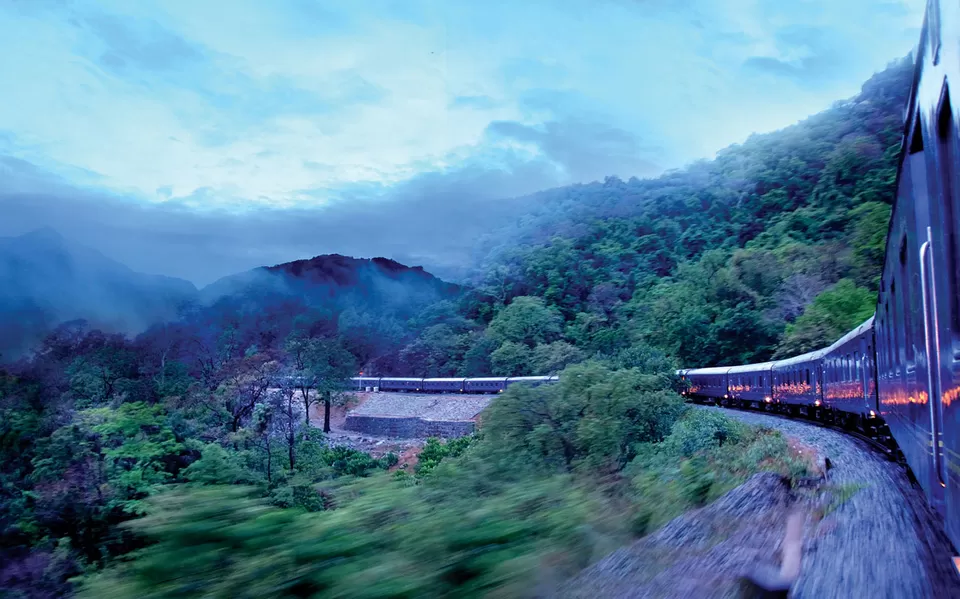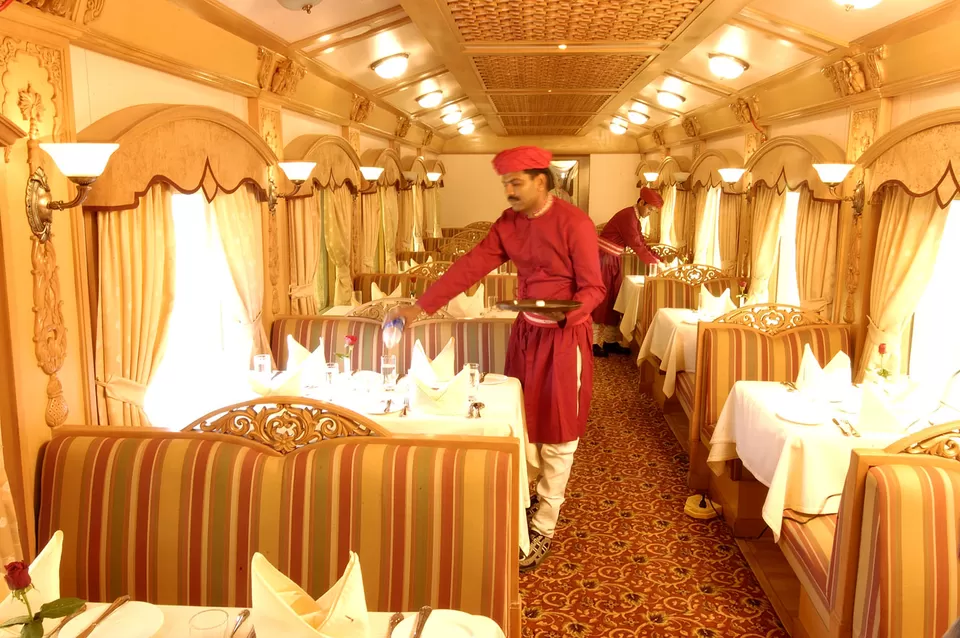 9. Revitalize your senses through a spa experience at The Khyber
65km away from the Srinagar airport, this stunning resort offers a 360–degree view of the majestic Pir Panjal ranges and the Apharwat Peak. The highlight of your experience at Khyber Himalayan Resort and Spa will be the wellness treatment at The Khyber Spa by L'occitane. The spa therapies amidst the serene environs will leave you feeling de-stressed and rejuvenated. The Khyber Himalayan Resort is also known for the skiing opportunity it offers on the adjacent snow-covered slopes.
Must Have Experience: The Revitalising Aromachologie Massage should be on your must–try list.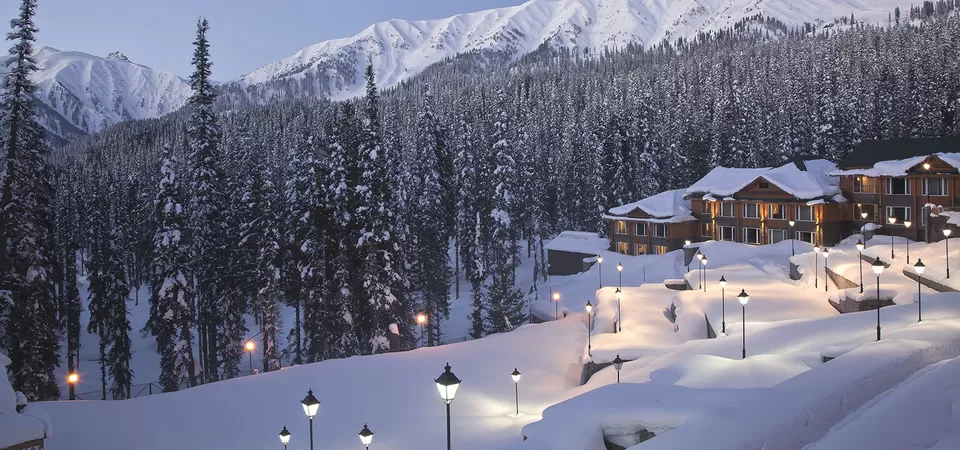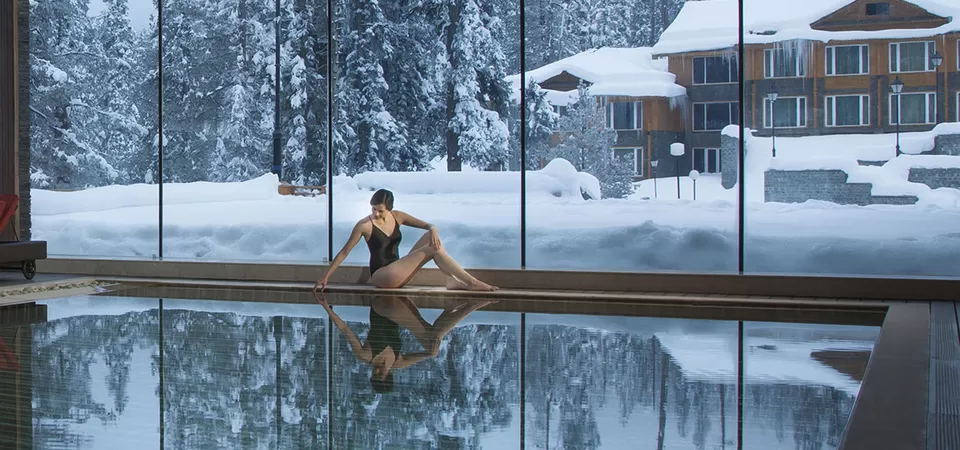 10. Enjoy a Balloon Safari Ride in Rajasthan
This luxury experience comes with a dash of adventure. To get the best of Rajasthan, Sky Waltz takes you thousands of feet above the ground on a hot air balloon. Sky waltz runs its operations at Neemrana, Udaipur, Pushkar and other cities in Rajasthan.
Must Have Experience: Do not miss the stunning sight of the balloons getting inflated and prepped for the flight.
From leisure and wellness retreats to holidaying on Indian trains, your Indian luxury adventure can take you anywhere. What is your idea of best luxury tours in India? Share your travel ideas with me in the comment section below.
Have you experienced any of these luxury tours in India? Share your itinerary with travellers on Tripoto and give them a sneak peek into your adventure.