People have commonly referred Madurai, a city in southern part of Tamil Nadu as 'Temple City' but there is a hidden part to it. Yes, it is also the food hub for the entire South India. Every street has a famous dish. From Idly Sambar to Briyani, everything is being prepared with a traditional recipe and i their own style. Being a food lover, I have decided to take on this memorable trip with my friend.
First of all, it is difficult to cover the entire famous foods at one shot. So, I have decided to split up my trip into two phases. I will take up my second phase by mid- Jan.

Getting there:

Reach Madurai and hire an OLA Outstation. It is the easiest way to commute between the following places. However, if you are capable of commuting through Public Transport, it is the cheapest.
Began right away from the Bus Stand:
So, once I landed,I have taken a strong Tea at TANTEA, a shop owned by the Tamil Nadu Government. Coffee is also available here. But if you are a Coffee lover try it at another famous place.
Cost- Rs. 10/-
Temple City Hotel- Opp to Madurai Bus Stand:
Then, I had tasted the Rava Dosai here. This was crunchy and had the taste of pure black pepper to spice things up!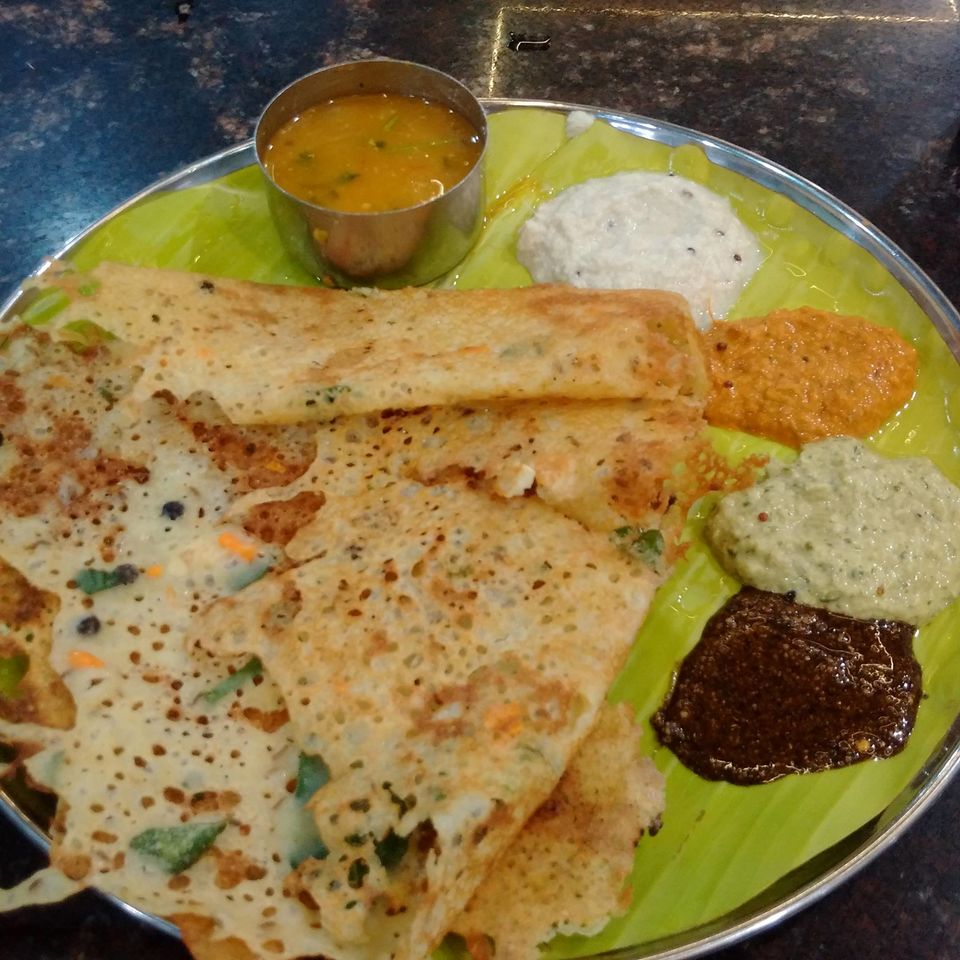 Jigarthanda:
Then, I moved to Vilakuthoon where we can get the Jigarthanda. It is a traditional and GI dish in Madurai made of sea grasses and weeds. Good for health. Parcels are also available. Costs vary between 25-50/-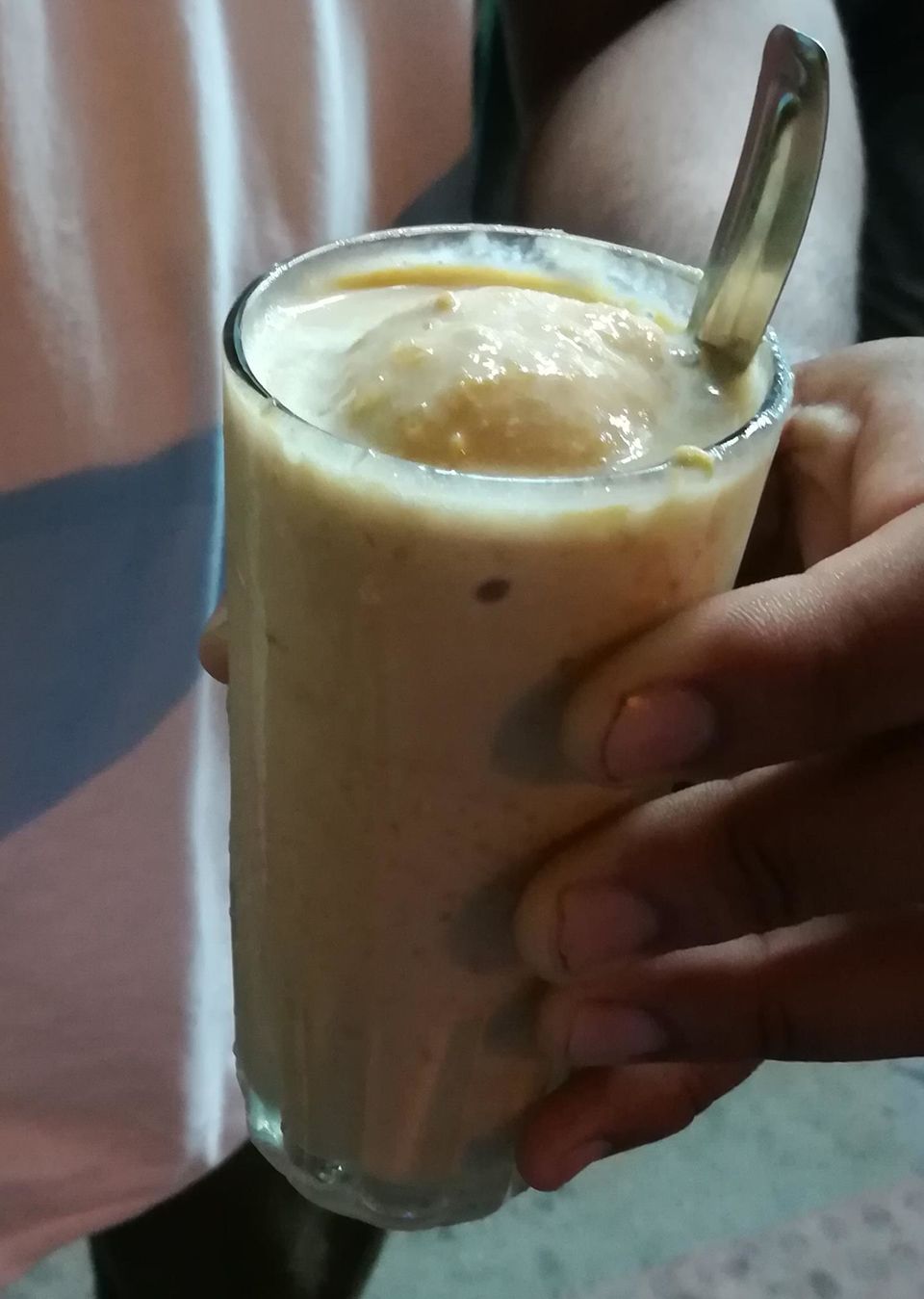 Royal Falooda:
Then I moved to Gowri Krishna Hotel at Kalavasal Byepass. This was somewhere around breakfast time. When I ordered Royal Falooda, waiters were astonished. This is called as 'Royal Falooda' because of the Gigantic size of the glass. If you are an average food eater, this would be suffice to run an entire day. Once can easily trace out the contents by looking at the photo itself.
Iddly Italy (Formerly US Pizza):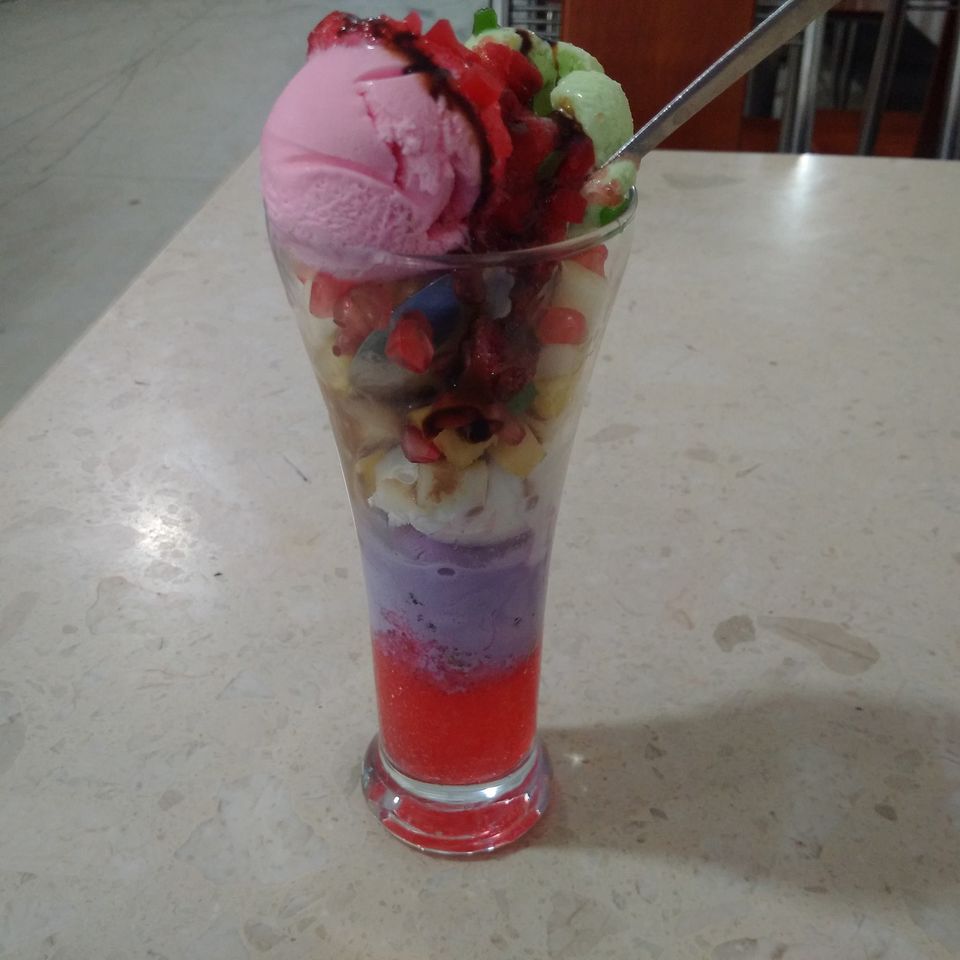 This shop has the regular offer of giving away unlimited pizzas for Rs. 265/- daily. They have daily challenges for foodies as well. You can win exciting prizes. Make sure you tell them what your food preference is i.e. spicy or continental. They serve dishes in a hygienic way. Water is given only in mud pots.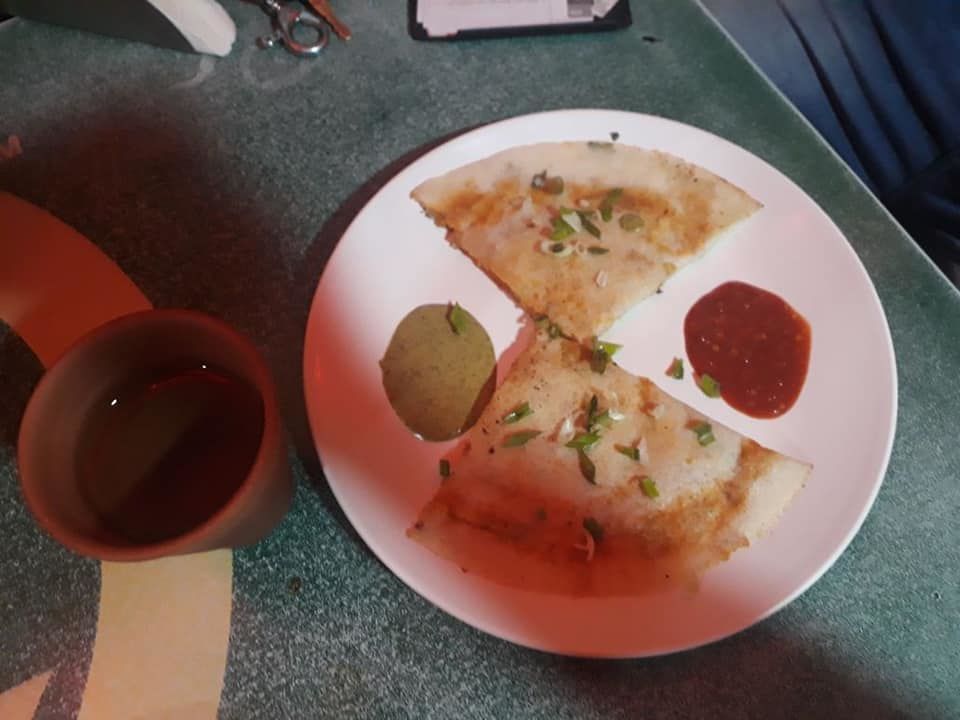 Melted by the taste I have further moved on to try other dishes as well.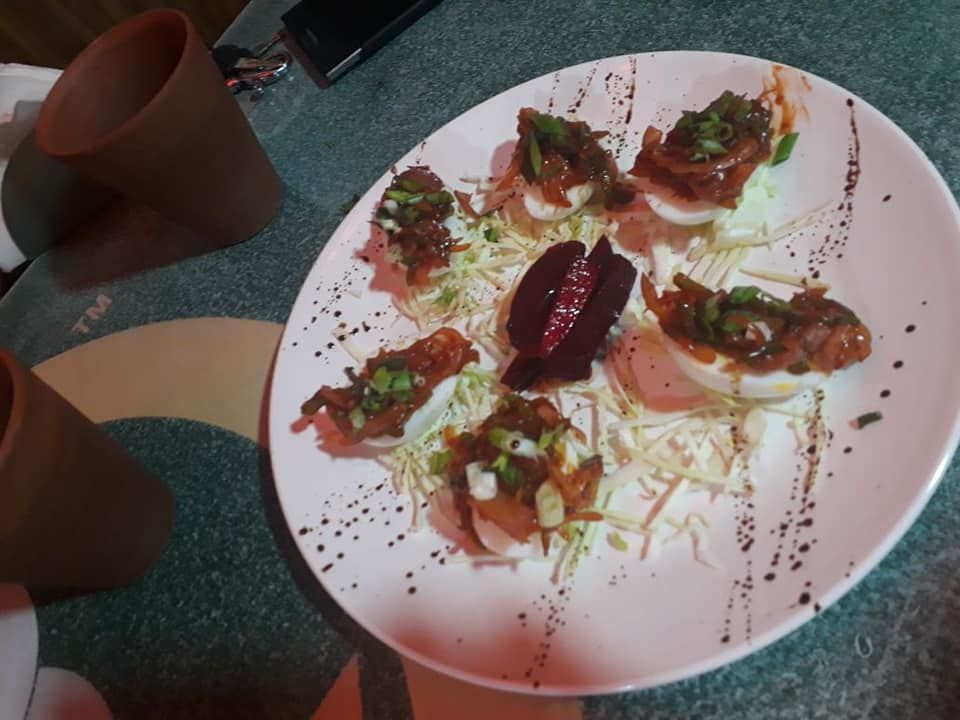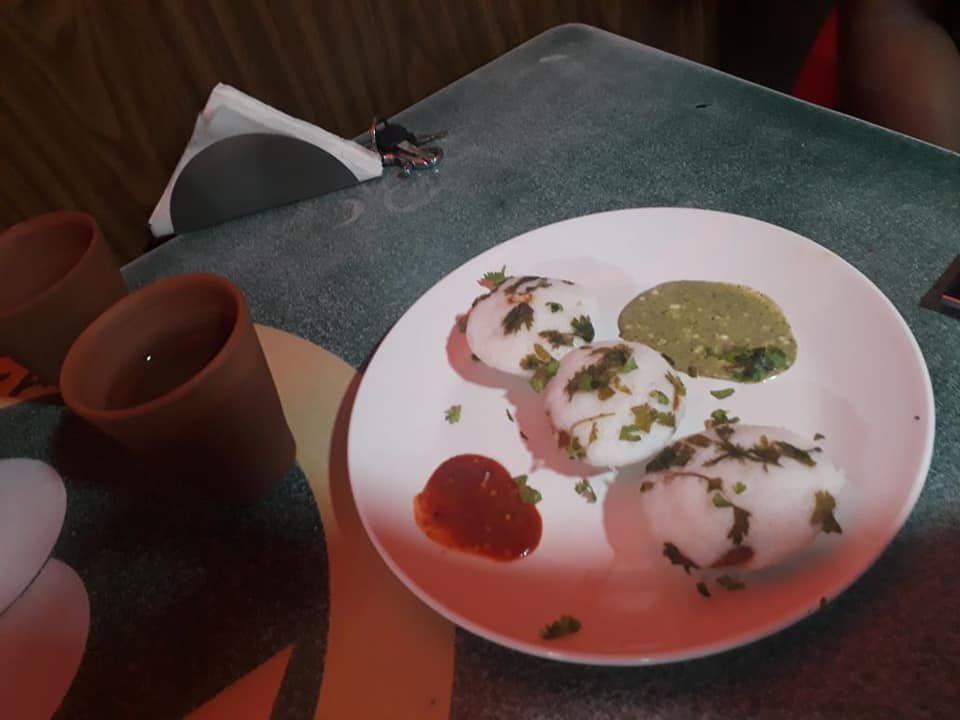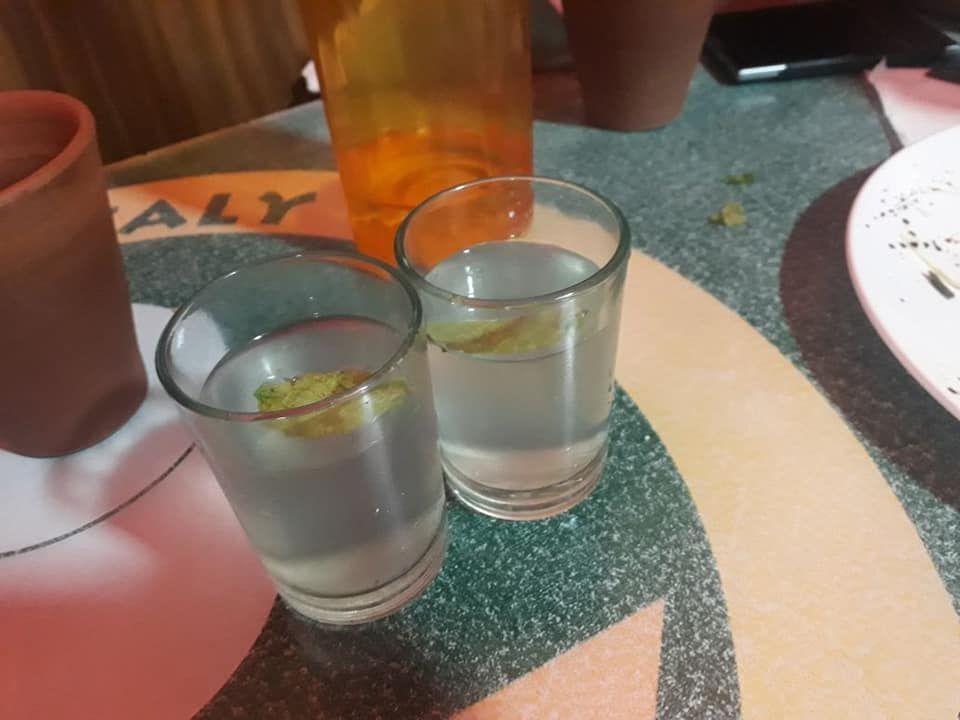 King Falooda:
So, this falooda is more known in Madurai. This is considered to be the competitor of 'Royal Falooda'. See the ingredients below.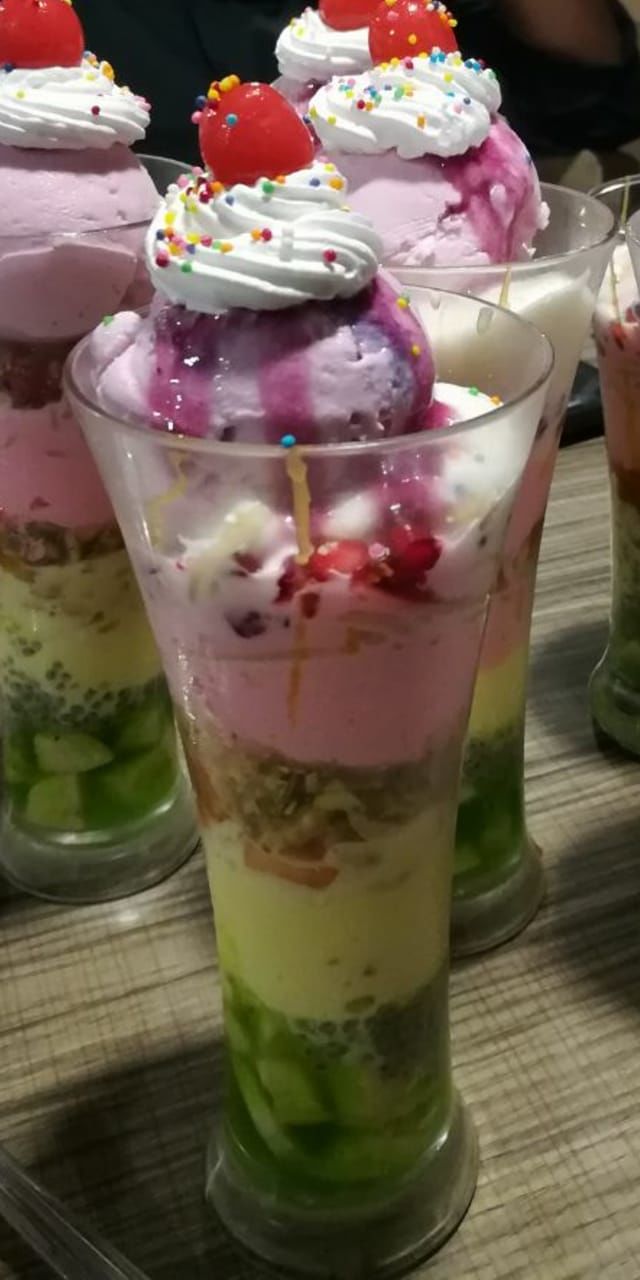 Mappilai Juice:
Then we moved to Nainar Juice Corner. Started in 1899, this juice shop is run across families. Famous one is Mapillai Juice or Energy Juice. I have taken a snap of the ingredients as well. This has a secret ingredient to it which was not revealed by shop owners. Also try the famous rose milk and badam milk at the rose milk shop near this shop. Rose Milk costs Rs. 25/- and Badam Milk costs Rs. 35/-. All are serve chill.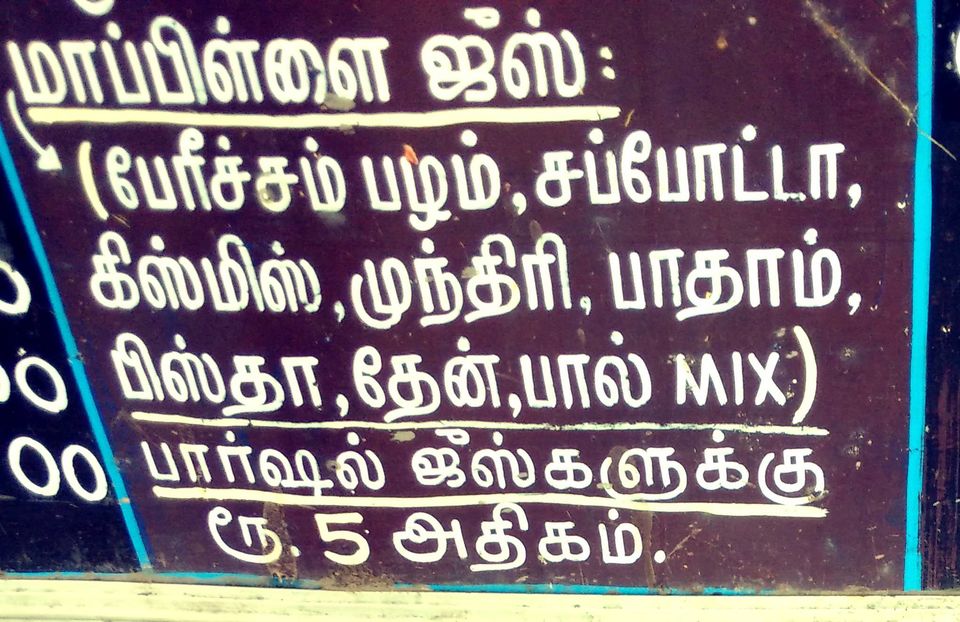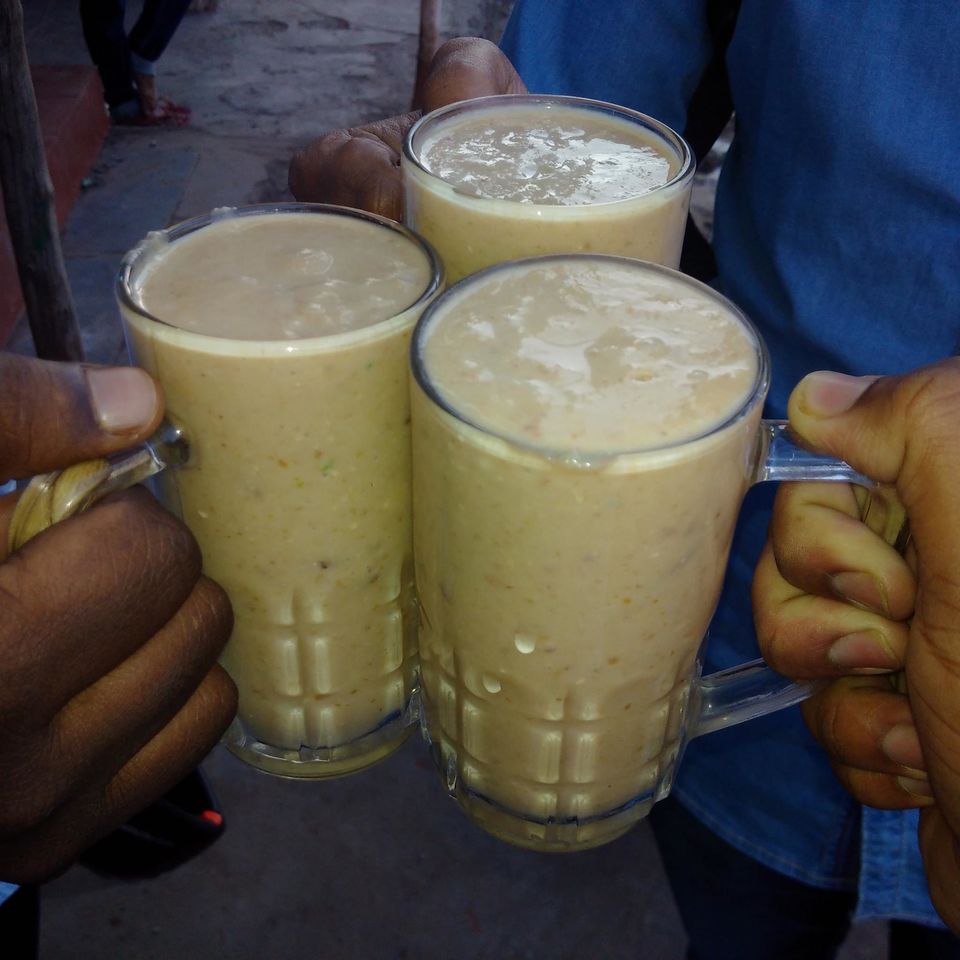 Annapoorna Mithai- The Jain Hub of Madurai
Yes. You read that right. Annapoorna serves you authentic Jain foods. Additionally you also have sweets and snacks to taste out here. Also, you can some stunning mocktails and sizzlers here.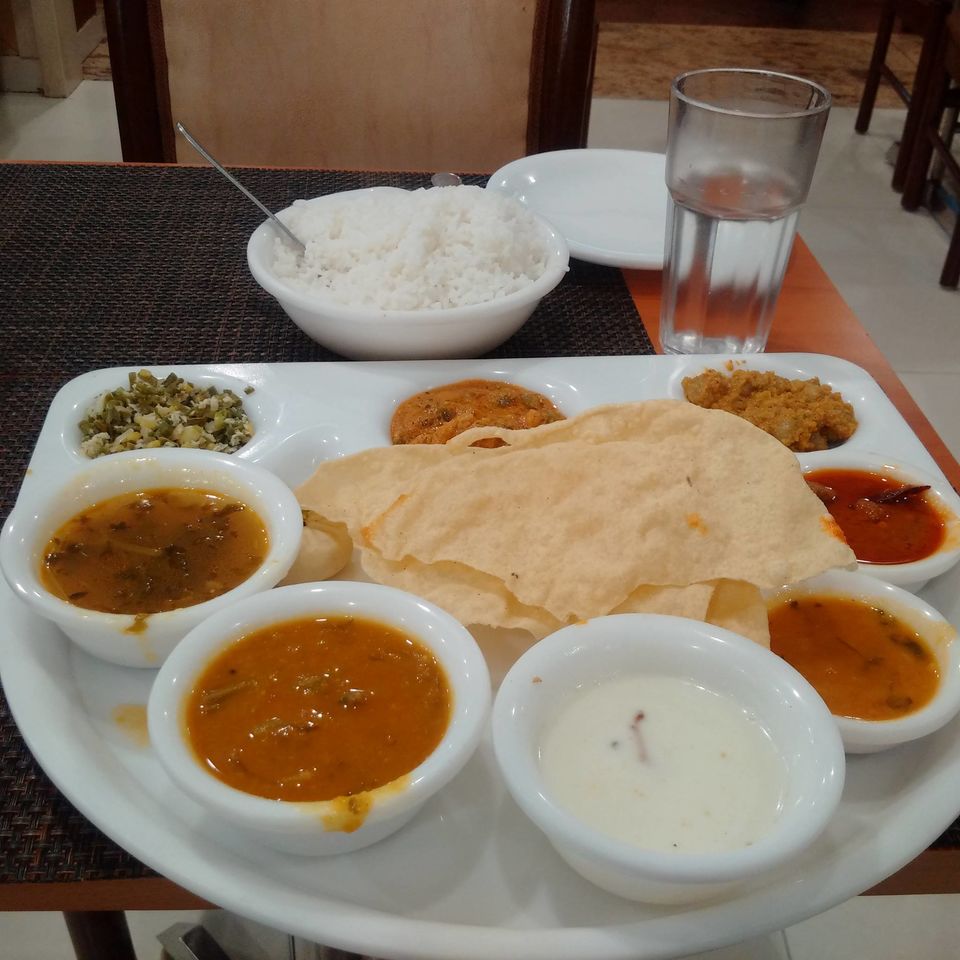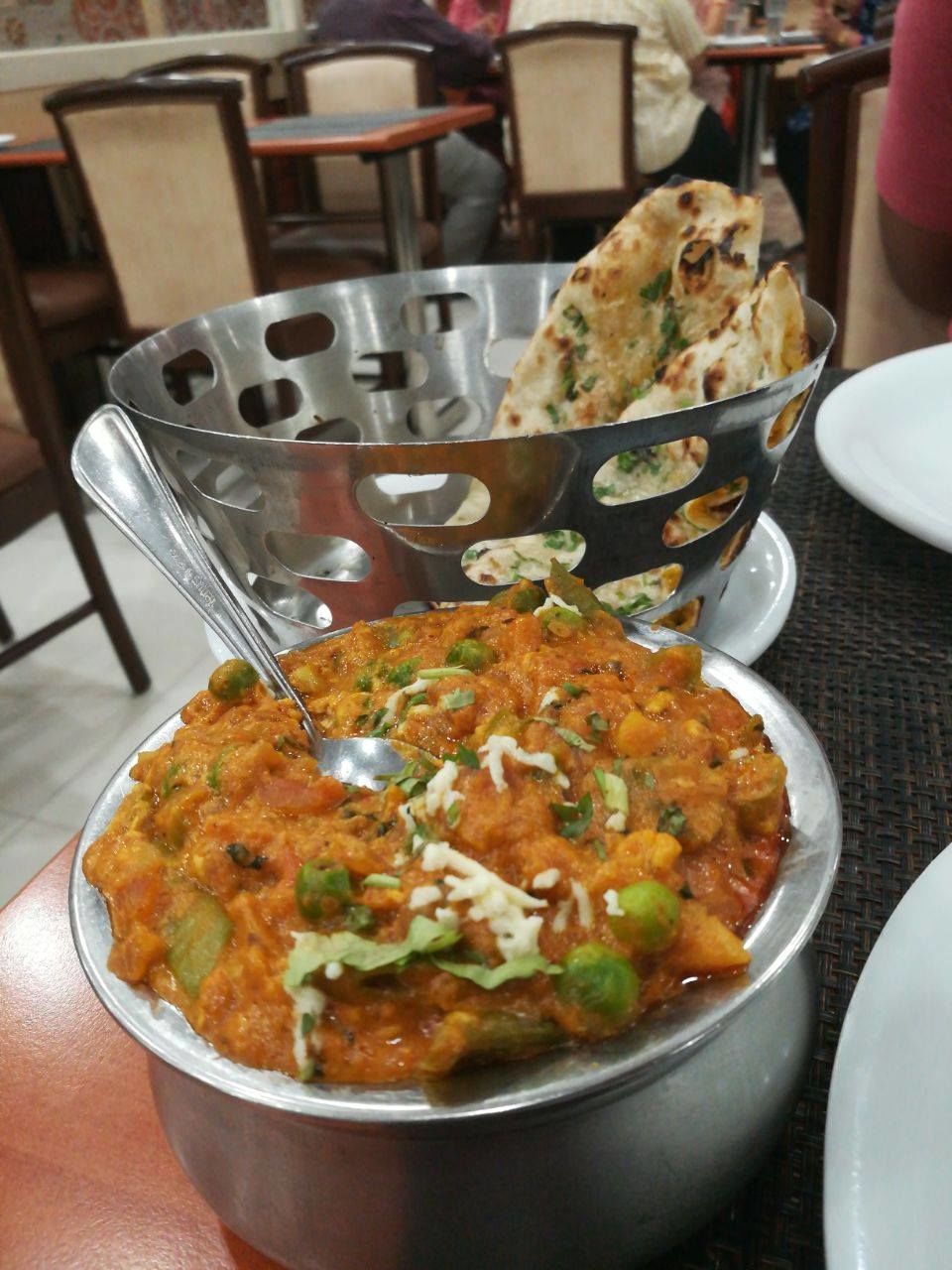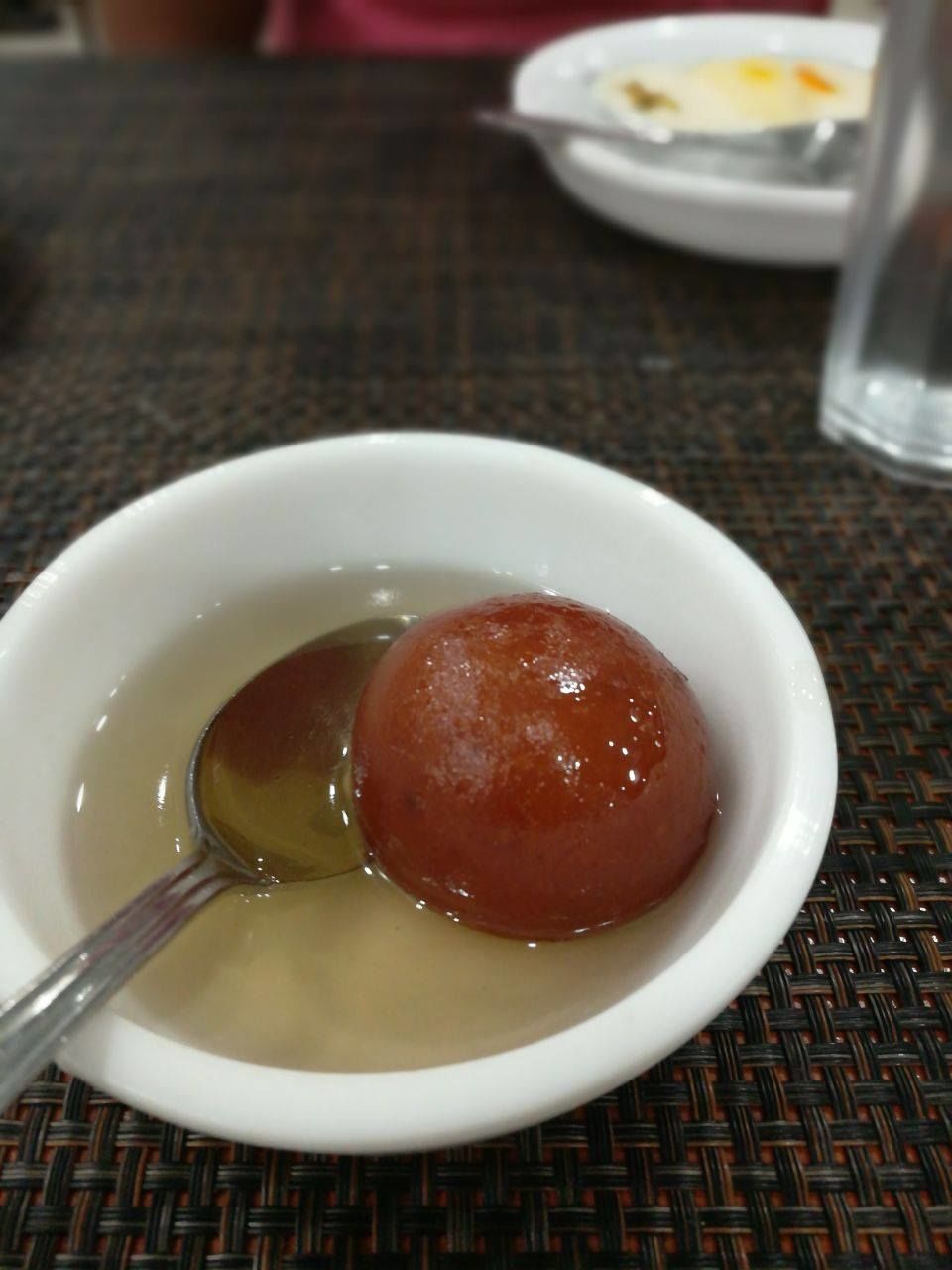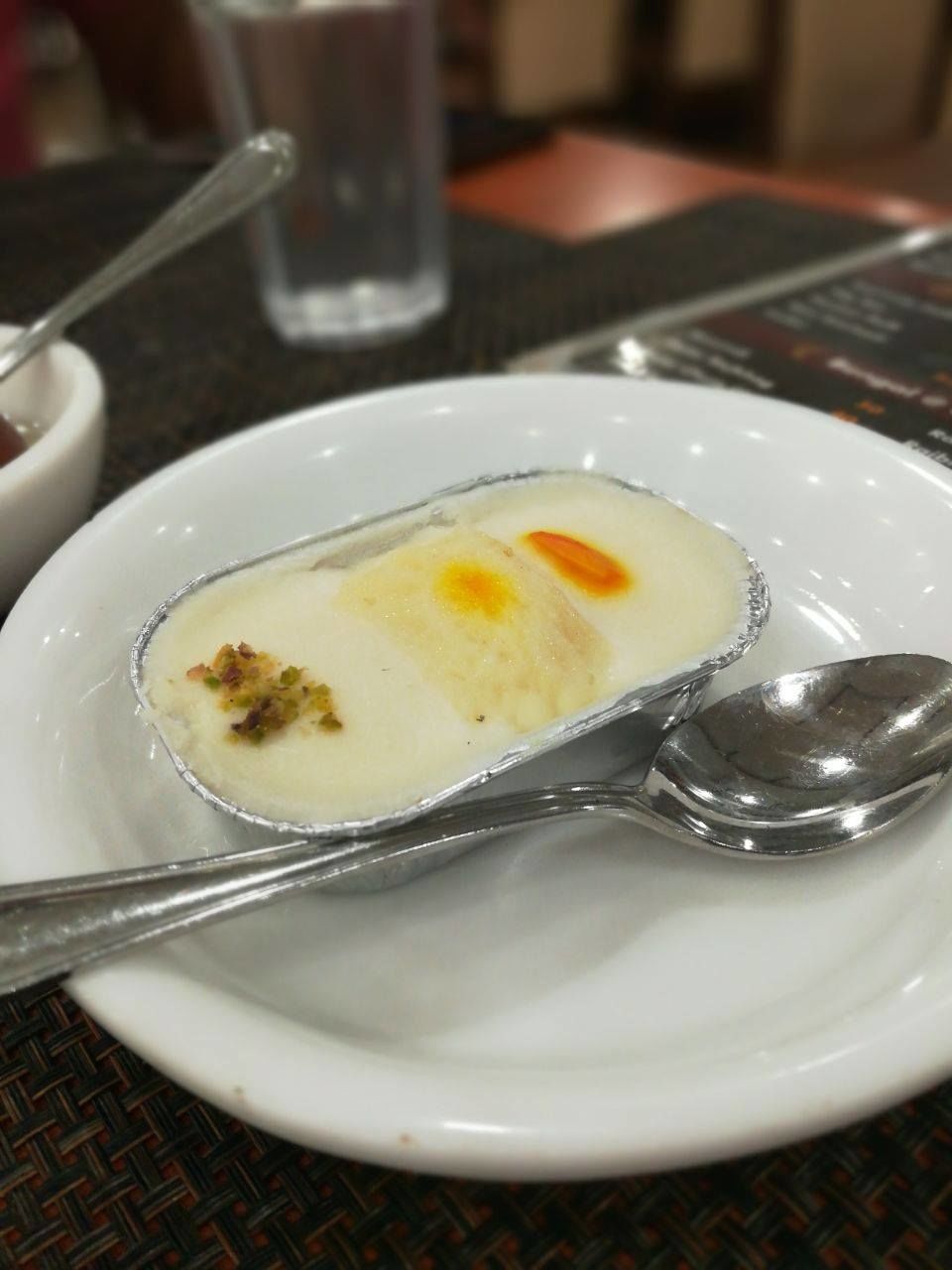 Laxmi Bhavan Juice Shop:
You can taste variety of fresh juices made from the fruits that you are gonna pick up! Interesting yeah? Yes, that is the specialty of this shop. You can also taste special milk shakes here. I had pomegranate juice here.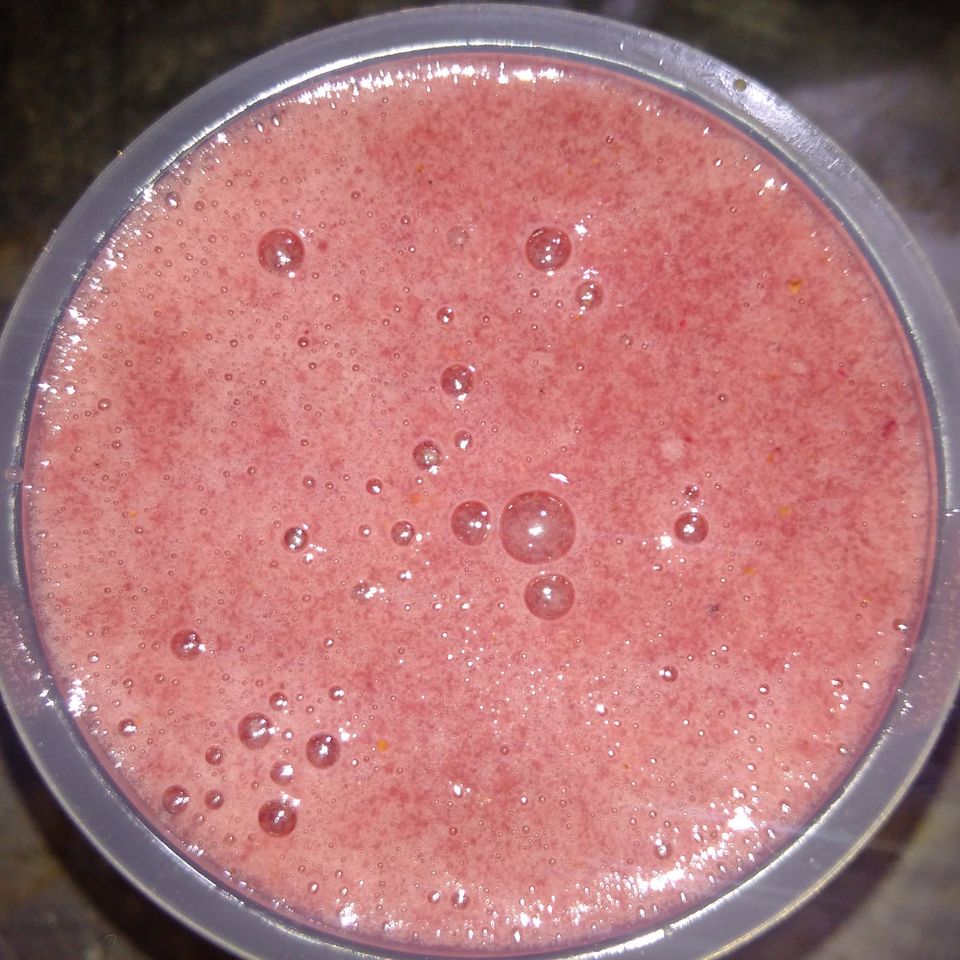 Petchiamman Milk Depot:
Eat Milk Kova here. You will just be blown away by the taste. Costs Rs. 15/- per cup.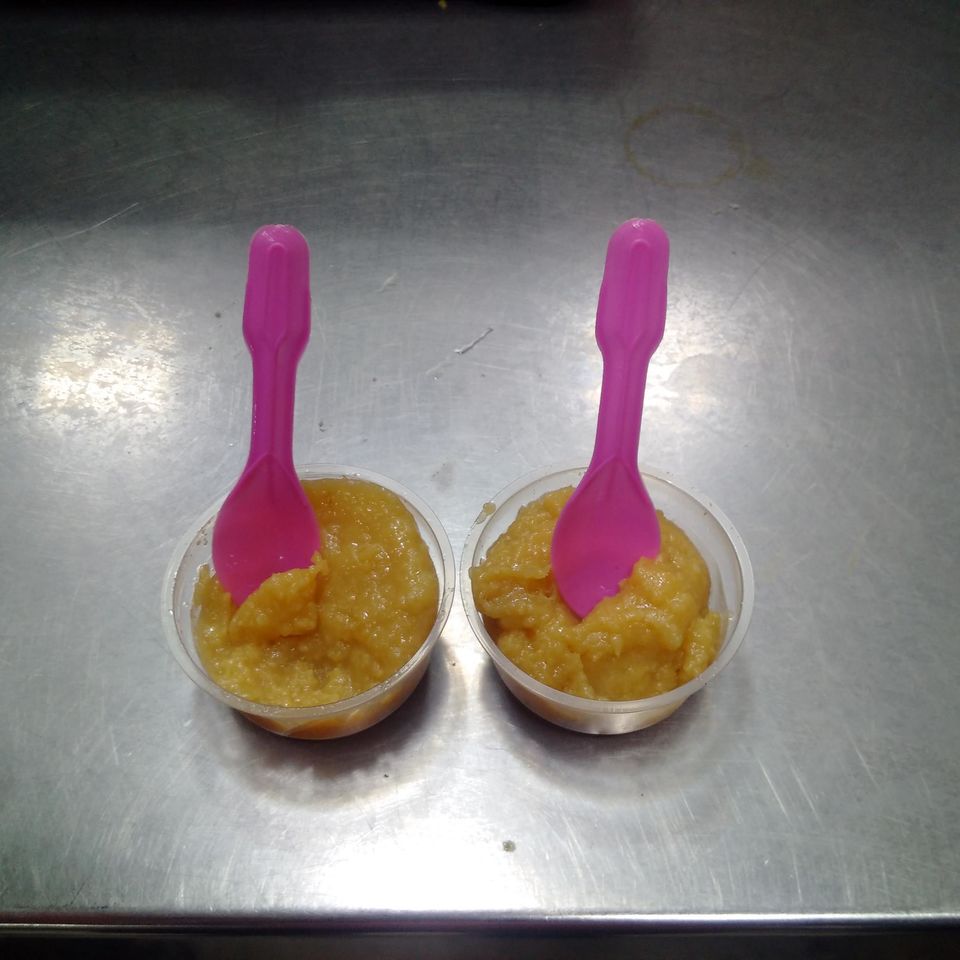 Prema Vilas Halwa Shop:
If you feel tired at any point of time, try this hot and sweet Halwa from this shop. You can get your halwa served hot 24/7 else it is free.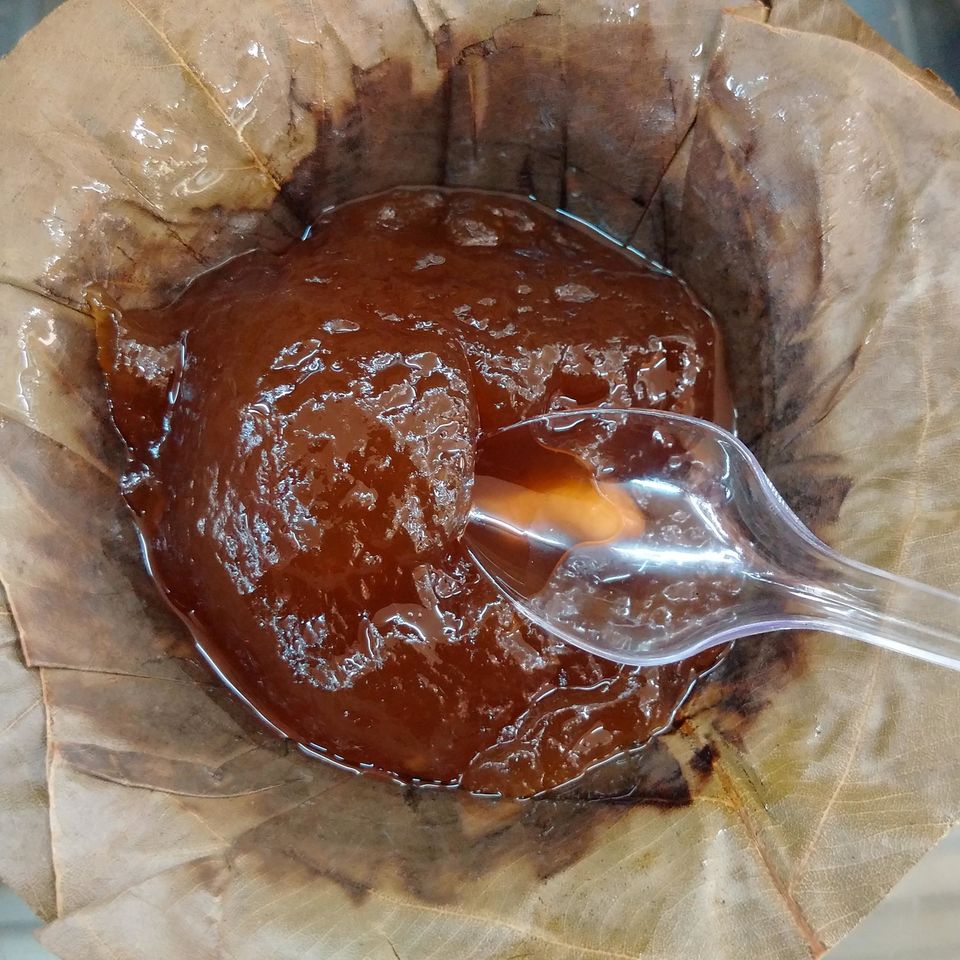 Kuluki Sarbath:
Can you get Shaji Ikkas Kuluki Sarbath at Madurai? Yes. You can. Kuluki Sarbath is a refreshing spicy drink very famous at Cochin. This shop is run by Kochi Muslims at Ellis Nagar. So, this spiced up our day. Photo contains two varieties in which it is being served. Big one is World cup which costs Rs.50/- and smaller one is normal cup costing Rs. 30/-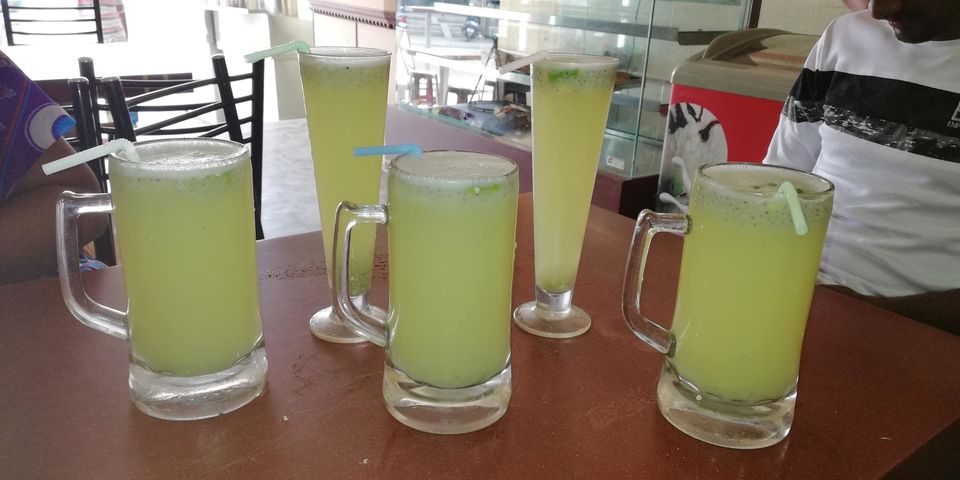 Puppy's Bakery:
At Evening, we have landed up at Puppy's Bakery where there are various bakery items and biscuits to have.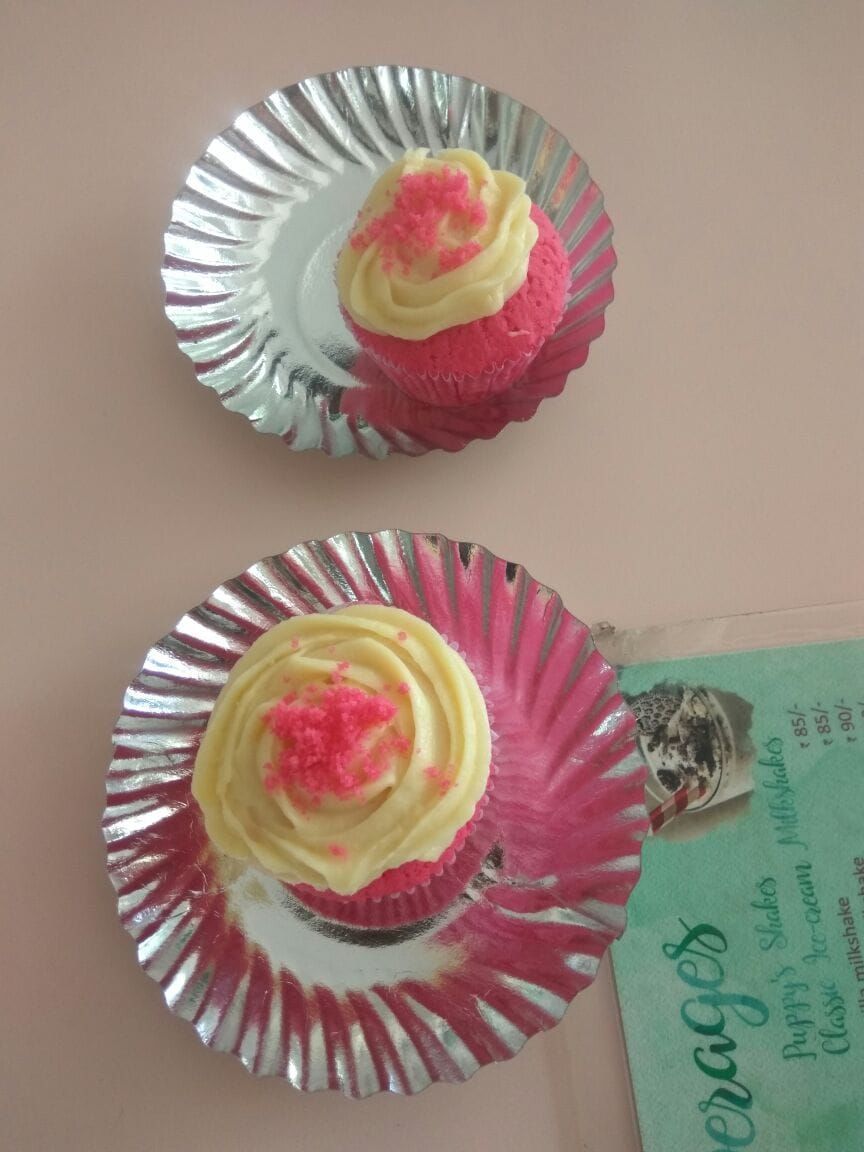 Visalam Coffee:
All coffee lovers! Here is your best coffee center at Madurai.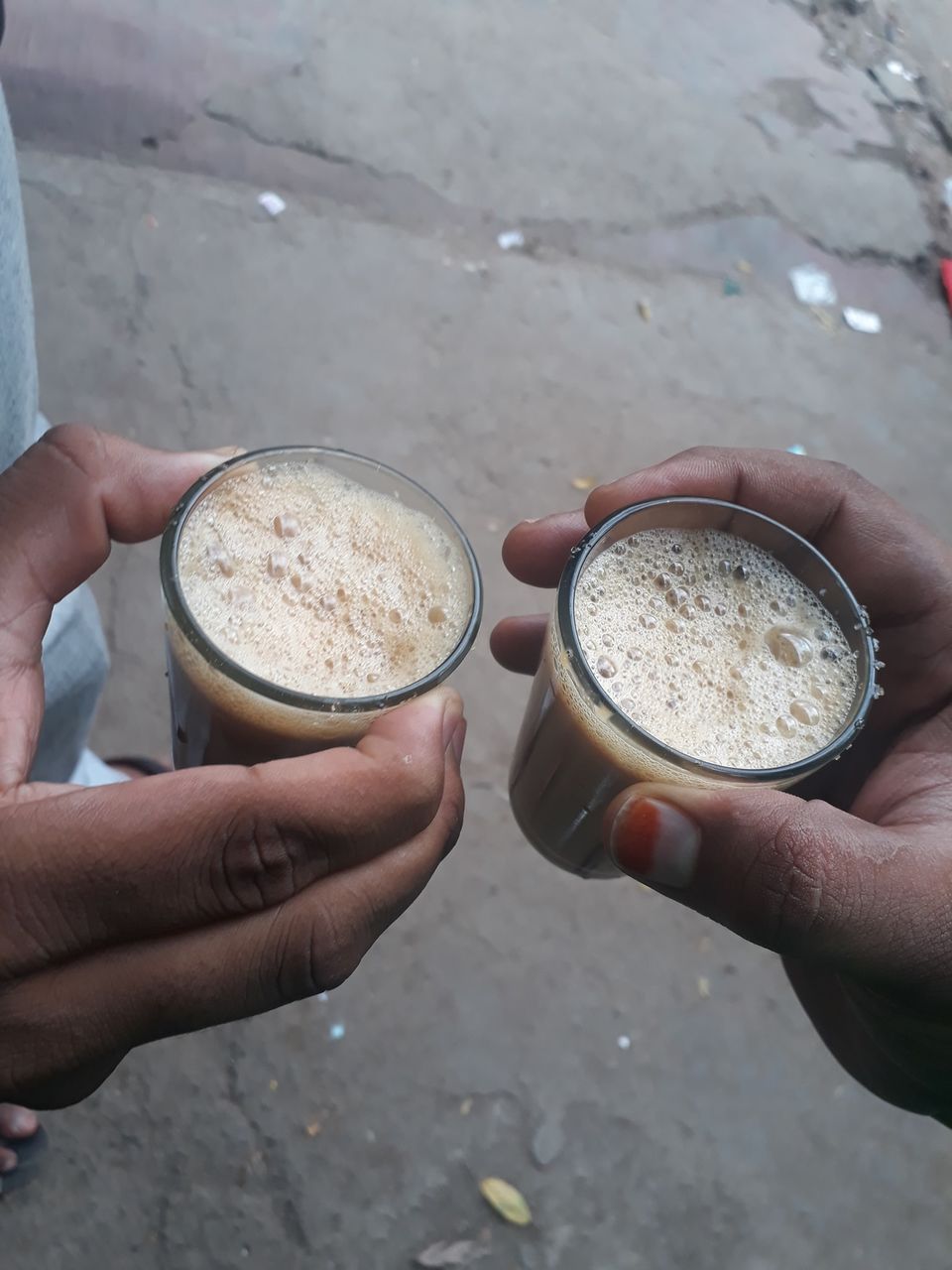 That is all as of now.
My next write up would be on the night life at Madurai. During this journey I had time to interact with many shop owners who have suggested many foods that are available only at night time. Since, this city is also called as 'Sleepless City', many famous shops tend to remain open between 8 pm to 6 am.
All photos are taken via Honor 6X, BlackBerry Passport, and Samsung J7
Copyrights vests with Rshanka for all photographs
#southindiaitinerary