Kadai roast:
'Kadai' is a type of bird found predominantly in South India and Sri Lanka. This bird is known for the high protein content in contrast to chicken. Though available at various parts of Madurai, at Nanban Catering it is the cheapest.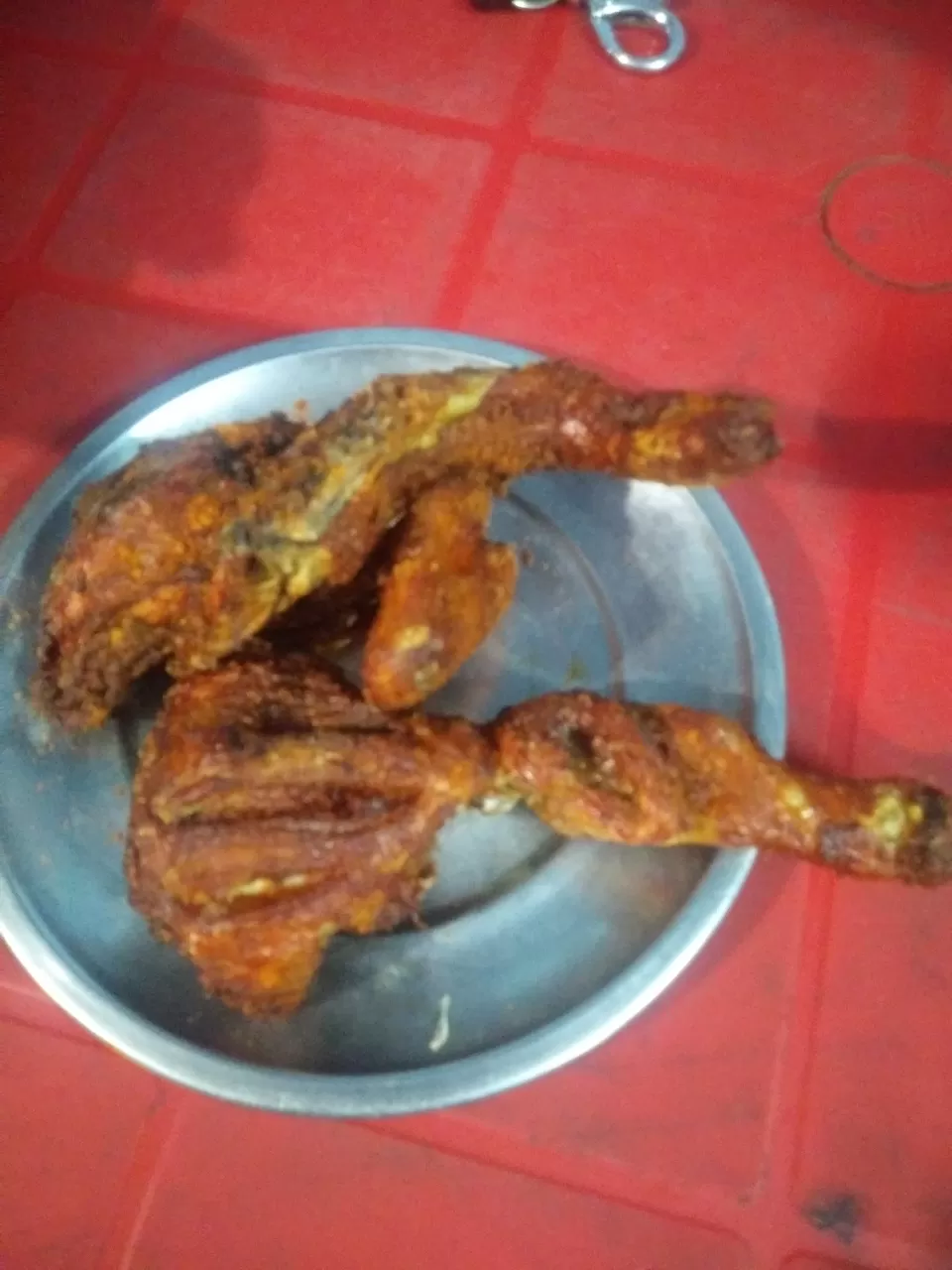 Varieties of Idiyappam:
Idiyappam is a South Indian dish made with rice flour. The color of the Idiyappam depends on the type of rice used. In this pic in clockwise, the brown one is made of 'Ragi'; the grey one is made of 'Kuthiraivaali'; Pale brown is made up of 'Varagu'; and White is made of 'Ponni'. Burma Kadai has the tradition of preparing this at Madurai. Hence, it would be a best option to taste this there!

Have a break! Have a snack!
Bhai Kadai is a famous snack hub of Madurai. Being a street vendor, Bhai supplies samosas, egg bonda, egg bhajji, keerai vadai, medu vadai, masal vadai, paniyaram, and athirsam in a tasty manner!

Pot Kulfi is waving at you! Please wave back!
As the name suggests, this is the combination of Kulfi and Pot. Since, pot is a cold storage container, Kulfi remains frozen for much hours.

Say hello to hot halwa:
If Iruttu Kadai halwa can be obtained at Madurai, it is going to be at Prema Vilas. This hotel serves hot halwa 24*7 and that too at a cheaper price. Crowd is also at a peak.

Make way for the milk bun
Milk bun is a special dish where bun is kept dipped at milk for about 24 hours. It is then boiled in hot jeera (sugar and water mixture) and thereby gives the best taste and shape to it.

So superb Soya
Soya beans curry is another famous famous street food at Madurai. You an avail two varieties. One is Veg and another one is with egg mix.

Bum bum bum Bun Halwa
This is the mixture of bun and wheat flour stirred continiously and mixed with sugar syrup.

Welcome to the Vada world
This is just an emotion for Madurai people. Every corner, you can taste this donuts shaped dish!

Come to Madurai and taste this beauty.

#streetfoodindia
Image copyrights with Foodophilic
Shot via Samsung Galaxy J7 Prime and BlackBerry Passport.