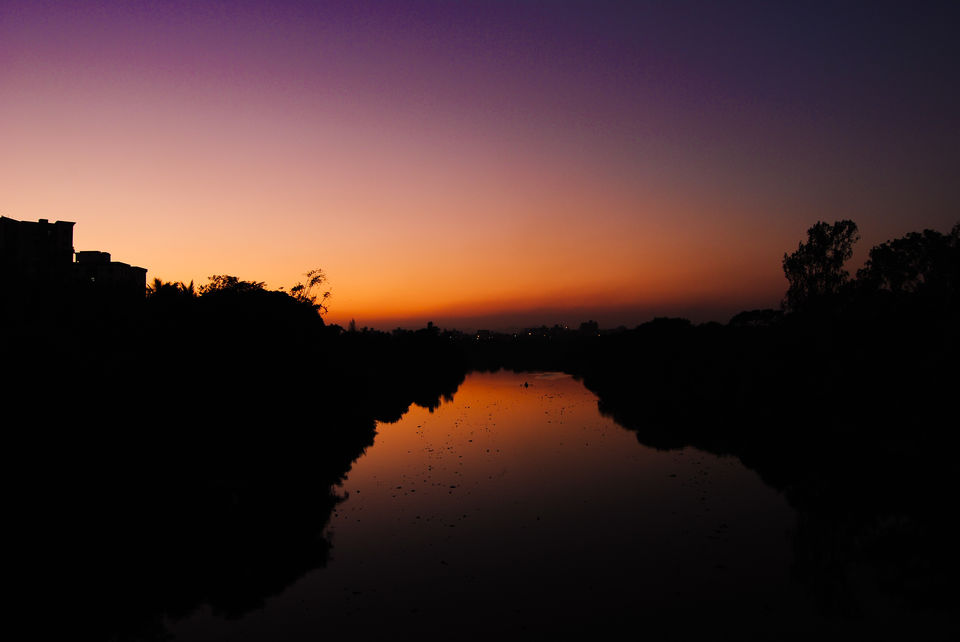 If you are the kind who believes that the best things in life are free then Pune is here to prove you right! Pune promises some of the best experiences at absolutely no cost. So, whether you are an adrenaline junkie, a devotee, a peace seeker or a nature lover, there is something for everyone in this city that can be enjoyed without spending a penny. There are so many activities that you can do in the Oxford of the East that are totally free of cost. Check them out here!
Visit the Aga Khan Palace
Built by Sultan Muhammed Shah Aga Khan III in the year 1892, the Aga Khan Palace is one of the biggest landmarks in Indian history. Away from the buzz of the city, it is set in a peaceful 6.5-hectare plot. The palace houses a museum which displays a rich collection of pictures and personal belongings of Mahatma Gandhi.
Timings: 9.00 am to 5.30 pm (closed on Sundays)
Entry fees: Rs 15 per person; Video charges: Rs 25
Visit duration: 1 to 2 hours
Attractions: Gandhi National Memorial, Kasturba Gandhi Samadhi, Preet Mandir, Tilting Art Gallery, Papal Seminary Church
Best time to visit: July to February
Rejuvenate at Osho Ashram
Get a dose of spirituality amid the beautiful natural surroundings at the Osho Ashram. The ashram offers an amazing opportunity to experience for yourself the essence of meditation. Visiting this place sets you on an incredible journey of rediscovering yourself through various programmes. The Osho Ashram offers Active meditations (including jumping and screaming), Tantra workshops, and a huge range of multi-diversity courses.
Timings: 6.00 am to 10.30 pm (all days of the week)
Entry fees: 1 and 2 day entry stickers cost Rs 920 per person. First time visitors have to pay an extra of Rs 100 for a gate pass with digital photo.
Activities: Meditative therapies and daily meditations (active and dance meditations, full-moon meditations), Osho courses, cinema, theatre, parties, creativity nights and classical music performances.
Facilities: Osho photo and video gallery, Basho Spa (includes a swimming pool, tennis court and bistro), Osho Teerth Park, banks and lockers, library and a mini-mall.

Nearby attractions: Moreshwar Ganesh Mandir, Shri Vinayak Mandir, Tribal Museum, Kasba Ganapati Mandir, Village Dabri
Climb the Parvati hill
Climb up the Parvati hill to get a beautiful 360-degree view of the city. One of the most scenic locations in Pune, Parvati is situated at a height of 2,100 feet above sea level. Reminiscent of the Peshwa dynasty, the temples on Parvati hill are the oldest heritage structures in Pune. When the hustle and bustle of the city life makes you crave for peace and solace, climb up the hill and immerse in the beauty of this place.
Timings: 8.00 am to 5.00 pm
Entry fee: Free
Visit duration: 1 to 2 hours
Attractions: Heritage temples located on Parvati hill reminiscent of the Peshwa Dynasty, Kartik Swami Temple, Khandoba Trimurti Mandir, Vishnu Temple.
Activities: Trekking, camping, bird-watching, nature photography.
Visit Gyaan Adab Centre
If you are a literature enthusiast and love to play with words then it is a must visit place for you in Pune. Here at the Gyaan Adab Centre, you can have a relaxed day reading books of your choice. You can also attend poetry reading session or other workshops held here. They also have a library that features a plethora of books on diverse topics while their gallery displays art exhibition. This literary centre features both new and veteran artists.
Timings: 10.00 am to 6.30 pm (closed on Sundays)
Entry fees: Free
Attractions: Book readings and discussions, art exhibitions, live music and poetry, theatre performances, film viewing and appreciation.
Activities: Library and reading room, Gyaan Ruchi (an initiative to empower women though literature and the arts), recreational courses and workshops, creative programmes of cross genre multi-cultural events.
Visit Raja Kelkar Museum
Raja Dinkar Kelkar Museum is the one-man collection of Late Dr. D.G. Kelkar (1896 -1990). The museum houses his collection of the memory of his only son Raja who died an untimely death. The three-storey building houses 21,000 priceless artefacts and various sculptures dating back to the 14th century. There are also ornaments made of ivory, musical instruments, silver and gold, war weapons and vessels.
Timings: 9.30 am to 5.30 pm
Entry fees: Rs 50 per person, Rs 10 for children below 10 years
Relax at Khadakwasala Dam
Khadakwasla Dam is a serene place in Pune that offers a perfect spot to relax. After a long day at work, this places helps visitors freshen up and find peace. Besides, the dam creates an attractive expanse of water. Dip your feet in the water with your friends as you enjoy some snacks here.
Timings: 6.00 am to 6.00 pm
Entry fees: Free
Nearby attractions: Moreshwer Ganesh Mandir Temple, Raj Gad Waterpark, Gram Sanskruti Udyan Village Park, Shaniwar Wada, Bhimashankar Wildlife Sanctuary, National War Museum, Kirkee War Cemetery
Activities: Family outings and picnics, photography, exploring street food stalls.
Jog at Bund Garden
Start your day by spending some time amid natural flora and verdant greenery. Deemed as one of the most beautiful and well-maintained gardens in Pune, it is a favourite among joggers. Bund Garden is also one of the locals' favourite place to picnic. It is surrounded by some of the most well-known eateries in the city which serve quality food at nominal prices.
Timings: 6.00 am to 9.00 pm (all days of the week)
Entry fees: Free
Visit duration: Around one hour.
Nearby attractions: Vishwanath Mandir, Devi Chamunda Mata Mandir, Buddha Hall, Shri Krishna Mandir, Tarkeshwar Mandir
Best budget places to stay in Pune 

Hotels: OYO Ornate, Hotel Rathi Residency, FabHotel Z Inn
Best homestays: Laxmi Happy Homes, Blossom Boulevard, Homestay Shamindra
Best packages for Pune
If you're looking for more options on incredible places to stay in Pune, and would like to explore some sweet deals, go here.
Have you seen Pune like we have? Tell us all about it here on Tripoto! 
Get travel inspiration from us daily! Save our number and send a Whatsapp message on 9599147110 to begin!