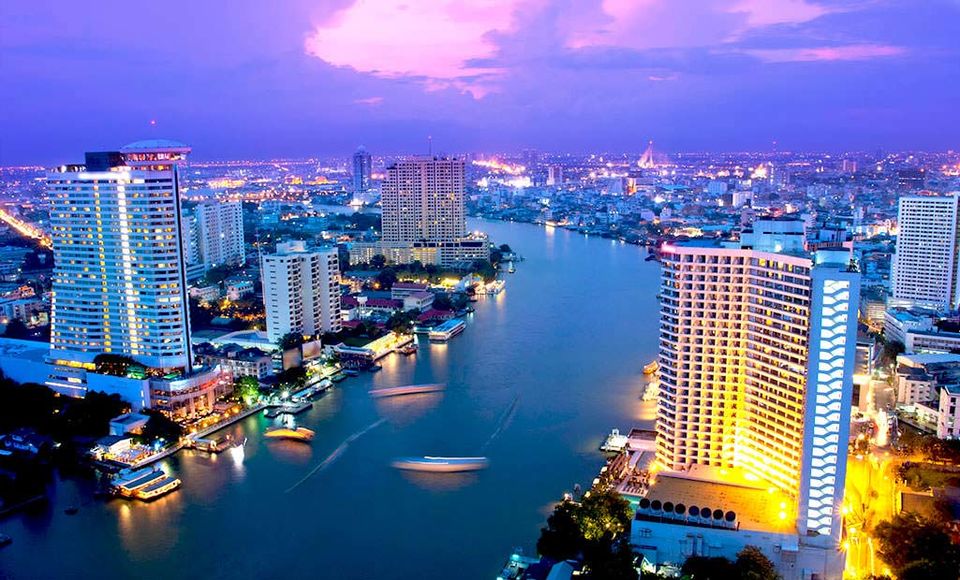 Bangkok is a preferred choice for Indian travellers for reasons more than one. Being in a country that is easily approachable in terms of distance, time and cost involved is among the top reasons. And in a city where there is so much to do, there is no dearth of tourist attractions that don't cost you anything. The money you save here can probably be spent exploring the incredible culinary scene in Bangkok, shopping for yourself and friends back home and staying in some of the most stunning properties here. So here's a list of the top free things to do in Bangkok as shared by our experts!
1. Experience dawn at Wat Arun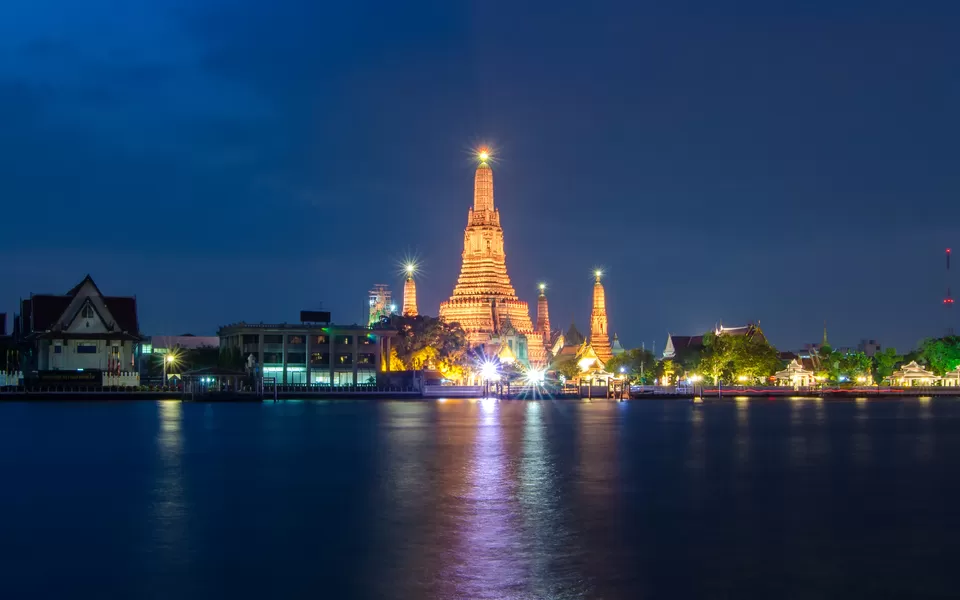 Also known as the Temple of Dawn, Wat Arun is Bangkok's most visited Buddhist temple. While there is an entrance fee, find yourself a spot across Chao Phraya River to capture the best sunrise (and sunset) views over the temple. The silhouette of the temple as the first rays of sun fall on it looks incredible, with the river providing the perfect touch to this scenery.
2. Begin your day with a walk through Bangkok's Flower Market
Imagine walking through millions of flamboyant flowers around – truly a delight for all senses, isn't it? There couldn't be a better way to begin your day than amidst the fresh flowers at Pak Klong Talad, or Bangkok's Flower Market. Buy some to take along as you get set to explore the city, click insta-worthy shots of the floral mountains, or simply take in the sweet scent of the flowers for as long as you like.
Timings: Friday to Wednesday: Early morning – 10 pm
3. Enjoy window shopping at Bangkok's liveliest market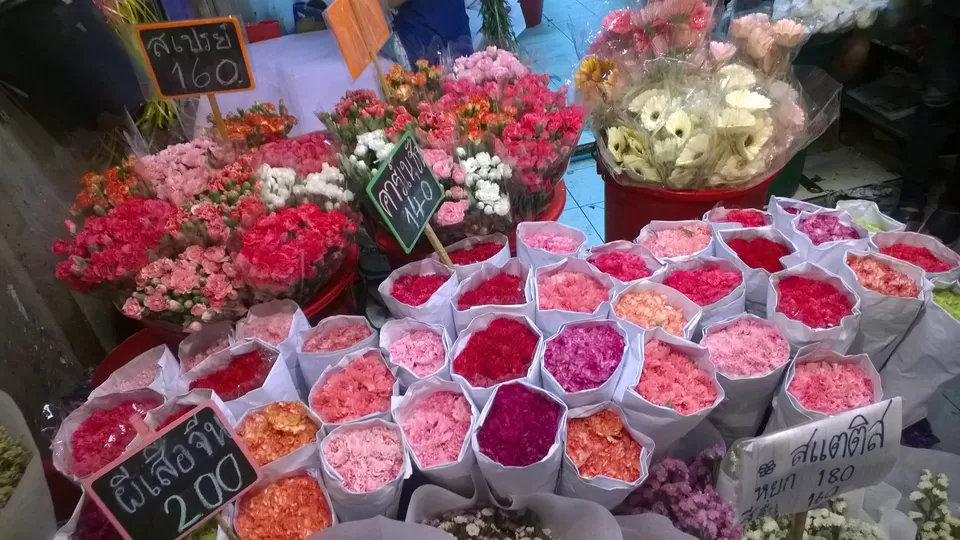 You guessed it right! The Chatuchak Weekend Market is Thailand's largest market and brimming with life and energy. With over 15,000 shops and kiosks selling everything under the sun, you're sure to have a wonderful time here. Whether you want to buy antiques, clothes, accessories, footwear, handicrafts, home décor items or anything else, this is your go to place in Bangkok. This is where you can feast on authentic local food, stock up on souvenirs for friends back home and soak in the vibe of the city.
Timings: Wednesday to Sunday: 9 am – 6pm (except Friday: 6 pm – 12 am)
4. Spend an afternoon at the art galleries
Art enthusiasts are in for a treat as Bangkok offers free admission to many well-stocked and renowned art galleries. For starters, head to Bangkok Arts and Culture Center to admire exhibits by some of the world's popular upcoming artists. Museum of Contemporary Art in Bangkok, WTF Bangkok and Bangkok University Gallery are other art galleries you can visit on your Bangkok trip.
5. Stroll through Lumphini Park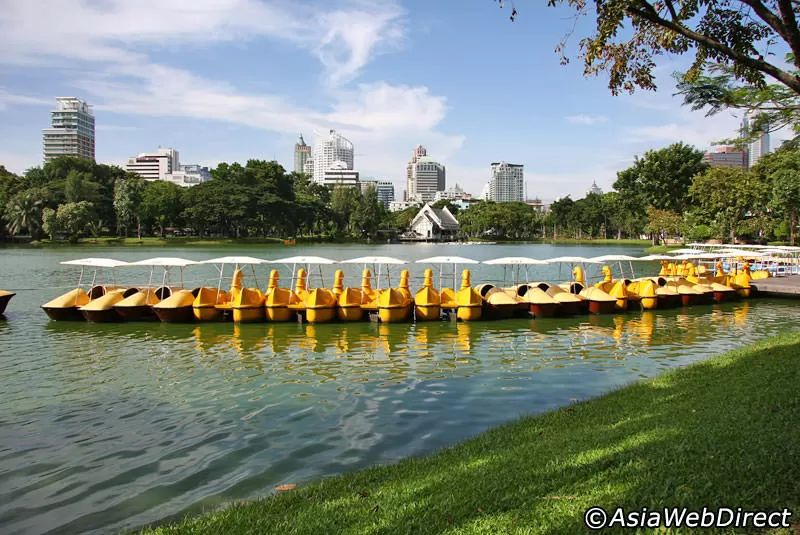 Visit the expansive greens of Lumphini Park, one of the most picture perfect spots in Bangkok. Situated in the middle of the city humdrum, this park is a welcome break for one and all as you go around exploring the city. A number of fun outdoor activities await you here, and entry to this gorgeous park is absolutely free. If you visit during the winter season, you could catch a concert by some of the city's top Jazz and classical artists.
Timings: 4:30 am – 9 pm daily
6. Watch and cheer for a Muay Thai Fight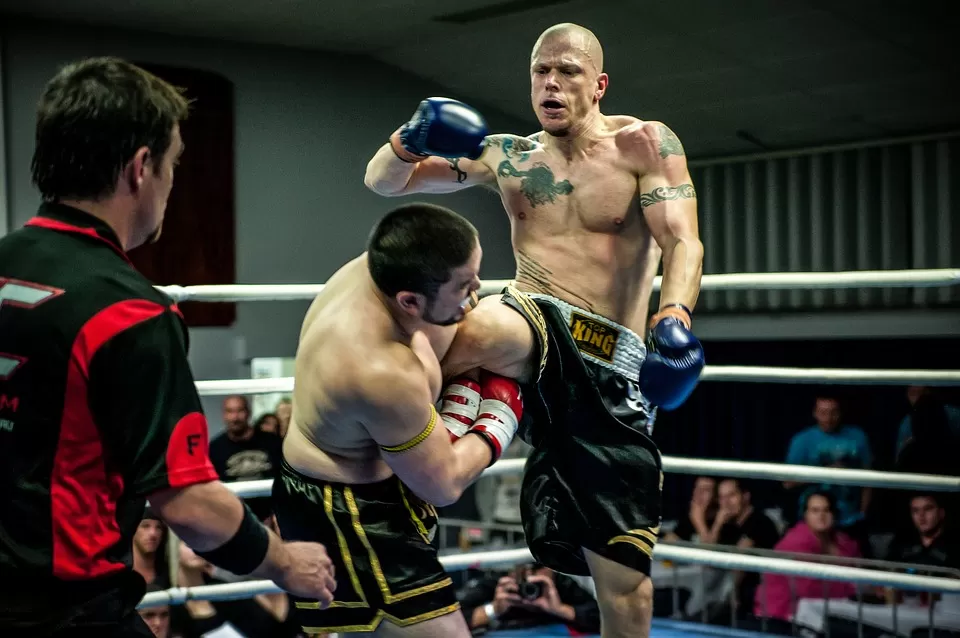 Yes, these can be really expensive but here's the trick. MBK Fight Night offers free entry every Wednesday from 6 to 8:30 pm. This open air combat involves Thai as well as international boxers, with the crowds, commentary and the drums playing in the backdrop creating an intense atmosphere. Block your Wednesday evening in Bangkok for this one-of-a-kind experience and take the sky train to the stadium to catch the match in time.
Timings: 6 – 8:30 pm
7. Explore Chinatown with your gang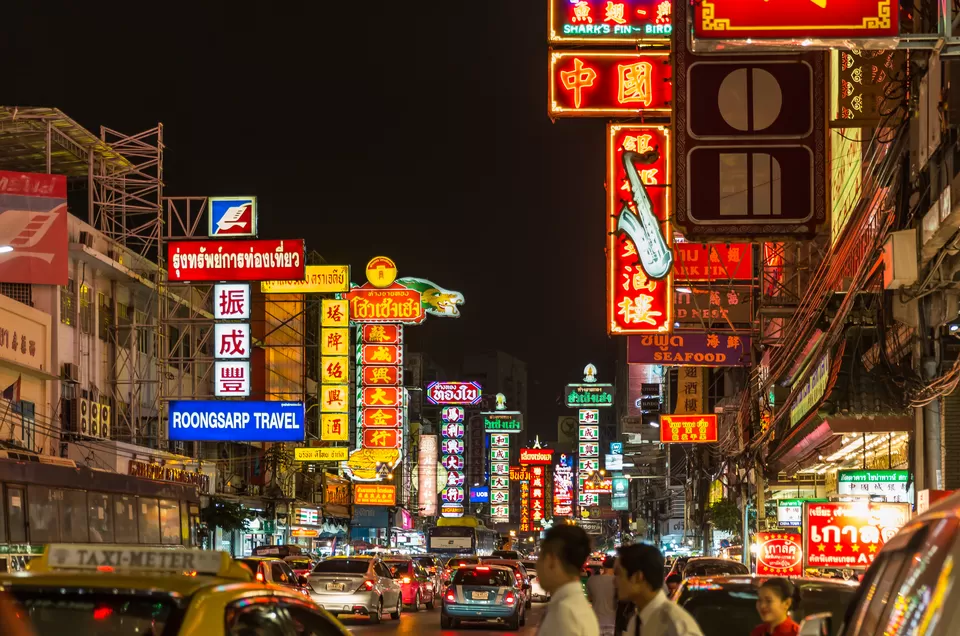 Among the top tourist attractions in Bangkok, Chinatown is one where you can meet and greet locals, spend quality time with loved ones and soak in the local flavour unlike any other place. Alive with countless neon signboards in Chinese, local street food stalls, massive crowds and many shops and restaurants, there's plenty to keep you busy here.
8. Opt for a meditation class at Wat Mahathat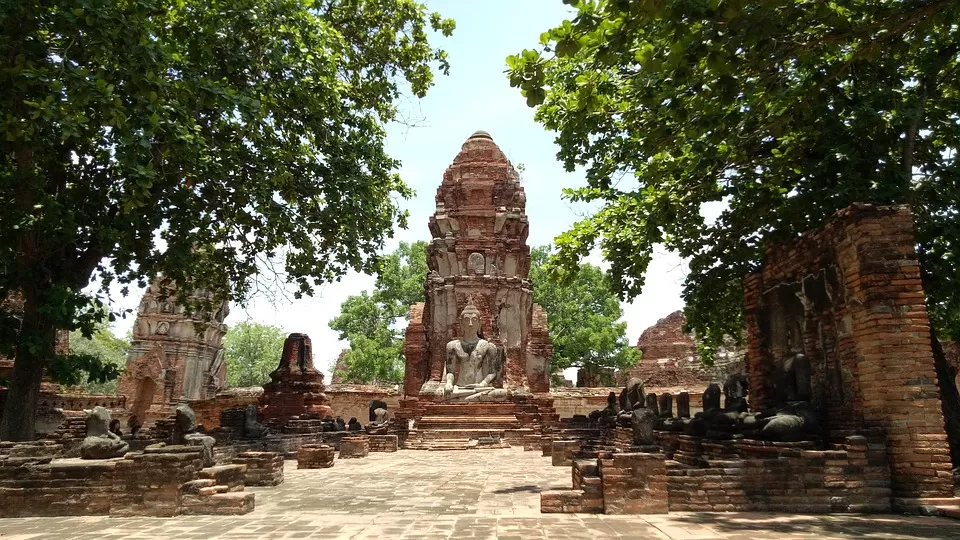 While there are many Buddhist temples in Bangkok, the special thing about the ancient Wat Mahathat is that it offers meditation courses that you wouldn't want to miss. Free of cost for all walk-ins, these courses focus on seated as well as walking meditation, shedding light on the daily lives of the resident monks. While the course lasts just a few hours, it makes for one of the most peaceful experiences in Bangkok.
Timings: While the temple is open from 7 am – 8 pm, meditation courses are held between 7 – 10 am and 1 – 4 pm.
9. Watch a live cultural performance at Erawan Shrine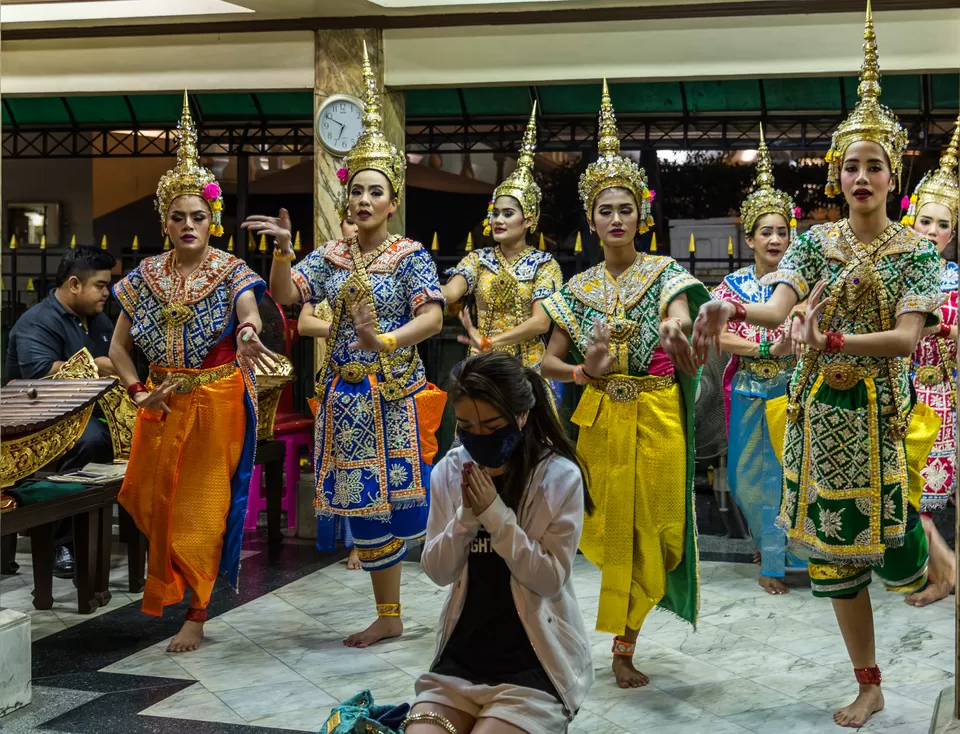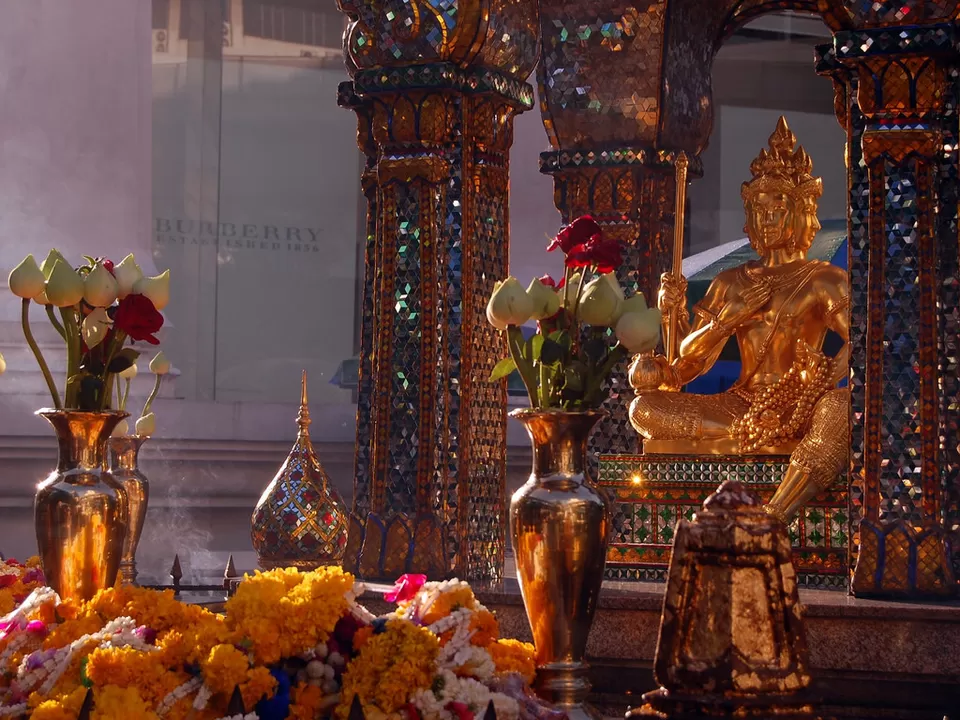 Dedicated to Phra Phrom, the Thai representation of Lord Brahma, this shrine is strategically located in one of the city's busiest corners. Popular among tourists and locals alike, this temple is visited for offering prayers to the deity and to catch a glimpse of the Thai folk dancers, who gracefully dance to offer thanks to the Gods. The lively Chinese Lion Dance is also performed here once in a while.
Timings: 6:30 am – 11 pm
10. Offer prayers at Sri Mariamman Temple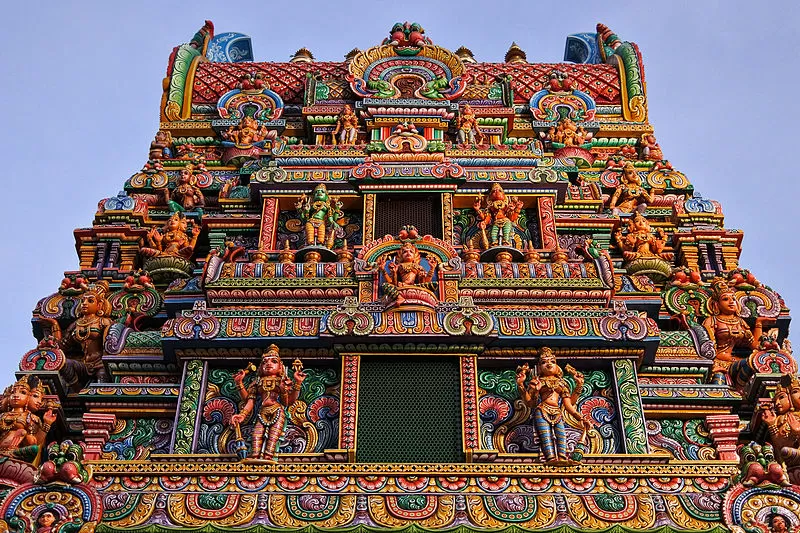 Over a century old, this Hindu temple's striking architecture and colour scheme makes it a must-not-miss tourist attraction in Bangkok and a delight for shutterbugs. The 6-metre tall tower adorned with bright and colourful statues of Hindu Gods and Goddesses is the highlight of any visit to this temple. After you're done paying your respects at the shrine, stop by at one of the many Indian restaurants around for a sumptuous meal.
Timings: 6 am – 8 pm