Picture-perfect sunsets and breathtaking beauty await those who travel through dusty unpaved roads to reach the stunning Honnemaradu. Located near the backwaters of Sharavathi River in Karnataka, Honnemaradu, the golden lake, is a hidden gem that is a treasure trove for adventure enthusiasts and outdoorsy travellers. Thick green trees, intense blue water and sand-coloured pebbles that twinkle in the light make Honnemaradu a divine weekend getaway.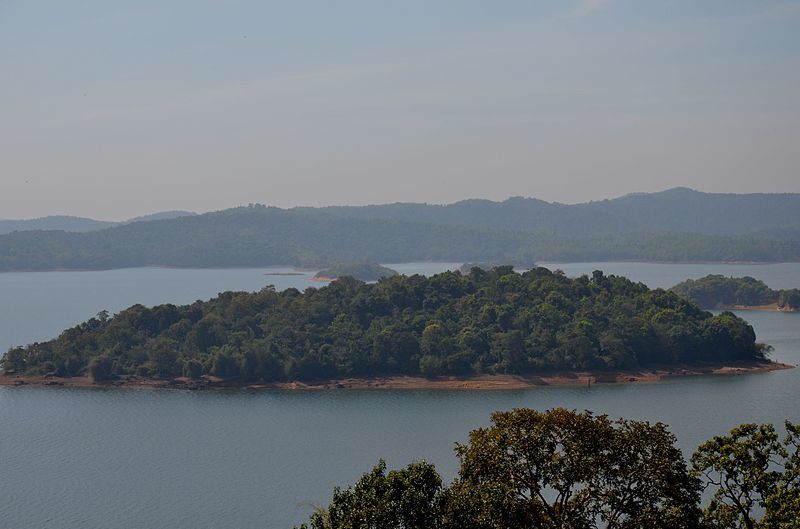 Why travel to Honnemaradu
Water sports
The glorious blue backwaters of Sharavathi River offer you an out-and-out adventure experience. The most famous is the Linganamakki Dam Reservoir, also known as Honnemaradu Reservoir, which plays host to a number of thrilling water sports. From coracle rides to canoeing and kayaking, Honnemaradu is one place where your weekend will be full of adrenaline-pumping activities.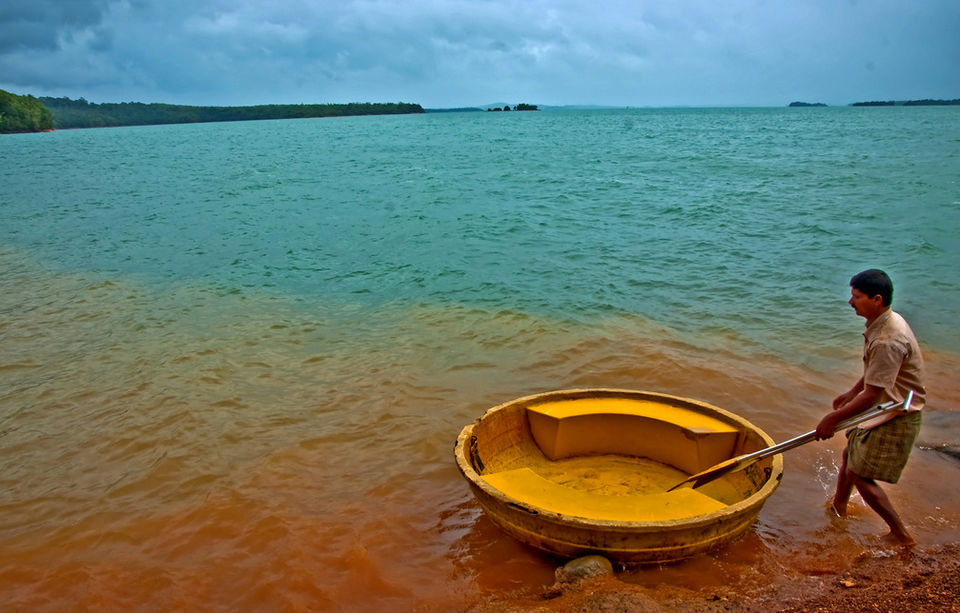 In the middle of the huge Linganamakki Dam/Honnemaradu Reservoir, is a small island that attracts campers. The water around the island is pristine and clean. Camping facilities available here, however, are very basic. At the moment, the Adventurers (details mentioned below) have exclusive permission to operate in the area and conduct activities for groups. The camps have foam mats, clean spaces and vegetarian meals. There are no attached washrooms, and smoking and drinking are strictly prohibited. Even playing loud music is banned. The locals are fiercely protective of their environment and want to keep it that way, and thus enforce such strong rules.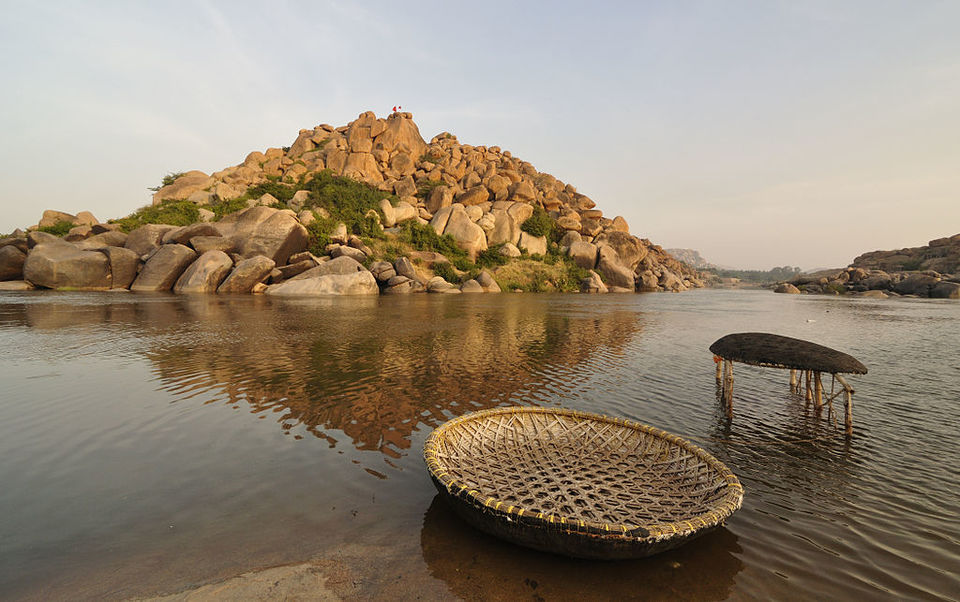 On the island of Sigandur, in Sharavathi River is Sri Chowdeshwari temple, located 55km from Honnemaradu. The temple has a 300-year-old history and the devout believe that the deity has the power to solve petty crimes such as thefts and property disputes. The deity is also believed to be a successful matchmaker.
Timings: 4.30-7am, 9am – 2pm, 4 – 7pm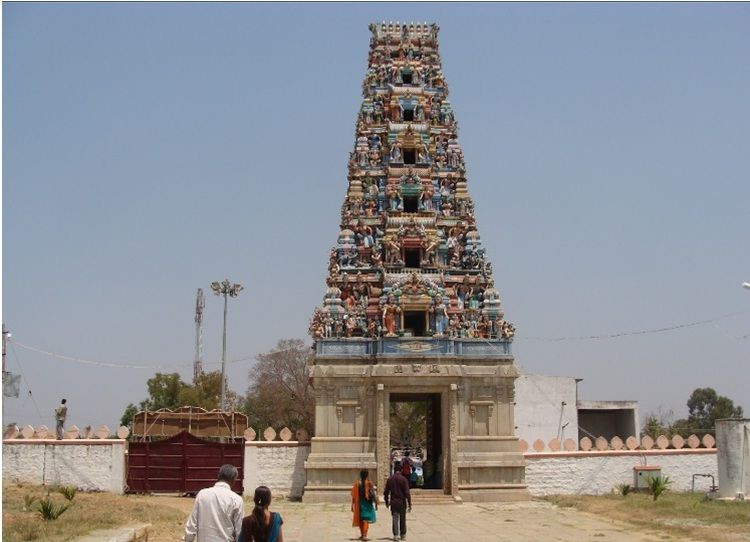 About 26km south of Honnemaradu, is the Aghoreshwara temple in Ikkeri. It is a temple dedicated to Shiva and is an amalgamation of the Vijayanagar, Chalukya, Hoysala, and Deccan Sultanate styles of architecture. The doors are marked with two huge elephants and the main temple has lofty roofs and ornate doorways.
Timings: 6-11am, 4-7pm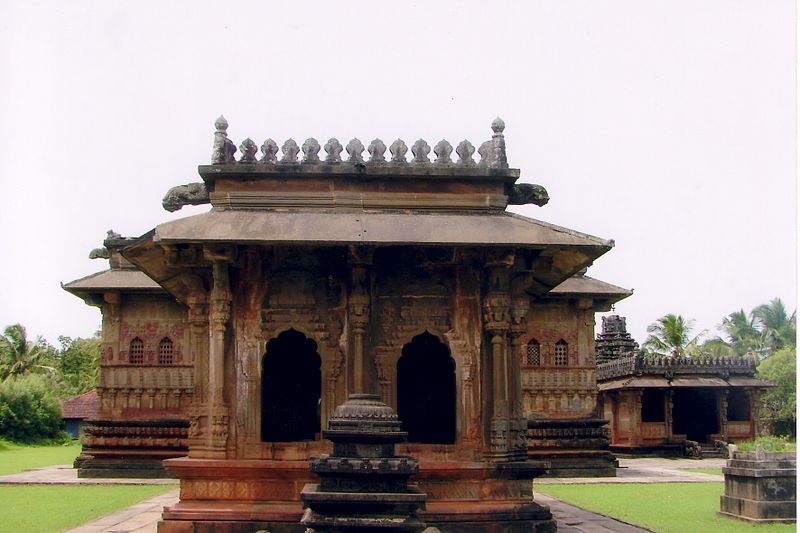 Sharavathi River forms the dramatic Jog Falls, where water divides into four streams and plunges down 830feet. It is the most stunning natural attraction near Honnemaradu. The second-highest fall in India, Jog Falls crash down majestically and noisily, with tourists enjoying the show from a strategically constructed observation point. On most days they are shrouded under wispy clouds but on clear days, you can see the water fall into the rocks way down below and there are also steps that you can take to the bottom. However, be careful as the steps can be slippery due to all the water!
Timings: 7am - 7.30pm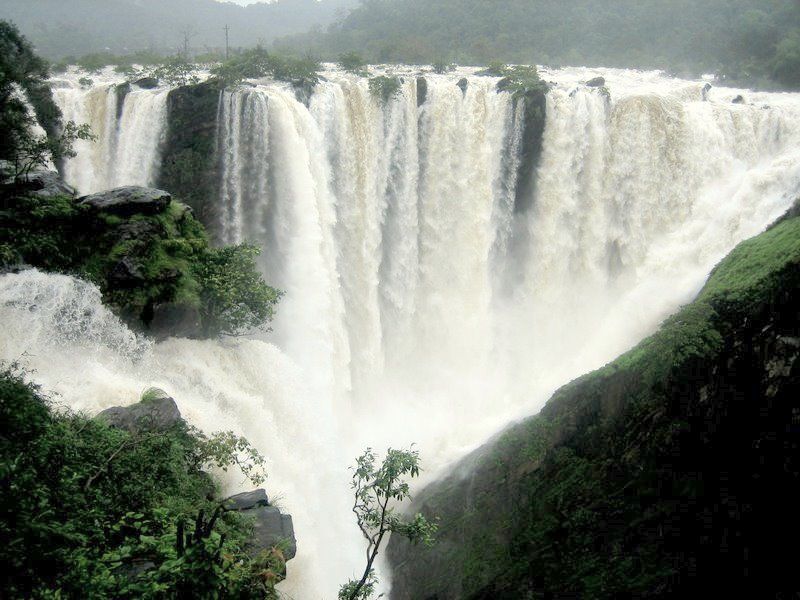 Tyavarekoppa lion and tiger safari
The Tyavarekoppa Lion and Tiger Safari Park is another natural trail you can follow. Spread over 200 acres, it has huge enclosures for tigers and lions, and a mini zoo that houses a variety of animals such as the sloth bear, deer and leopard.
Timing: 10am - 5pm, closed on Tuesdays
Entry fees: ₹20 for adults, ₹5 for children; safari in a mini bus ₹50 for adults, ₹25 for children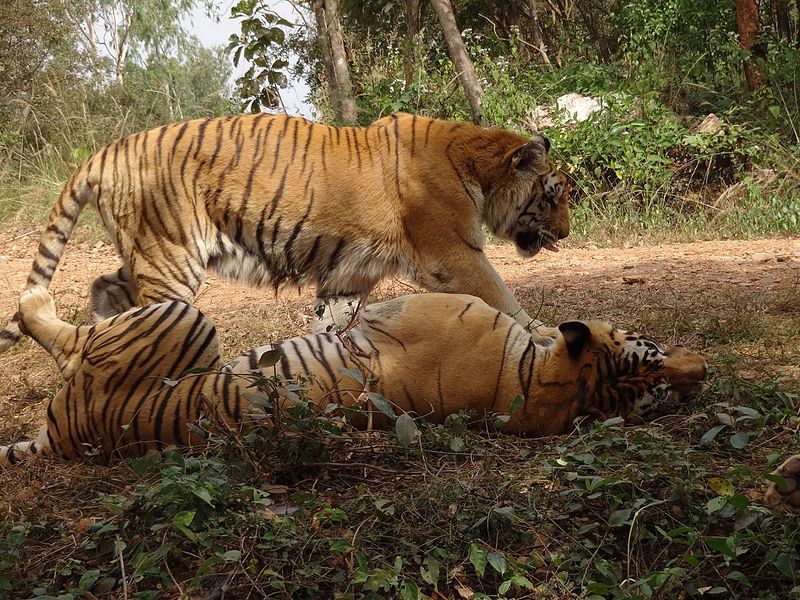 Lying close to Honnemaradu is the city of Sagara, which is a popular hub of the region. From shopping to delicious food, everything is available here. Surrounded by historical and religious places and natural attractions, this city has much more to offer than expected. There are obviously the Jog Falls and also Dabbe Falls that you can reach after a 6 to 8km hike through the local forest. Sagara also has Marikamba Temple, a temple dedicated to goddess Marikamba, a form of Durga or Parvati, where devotees from not only Karnataka but all over India come to offer their prayers.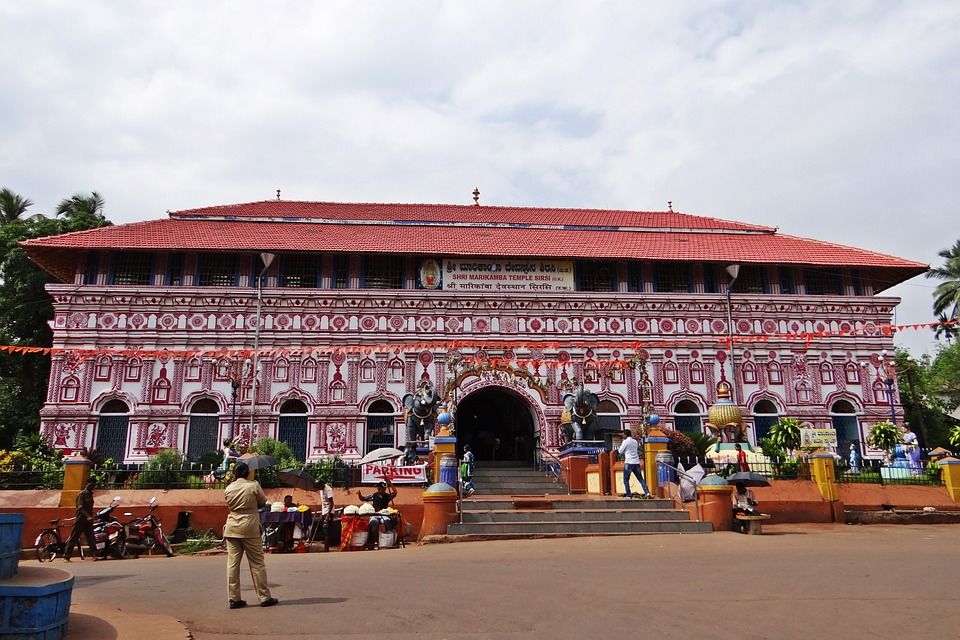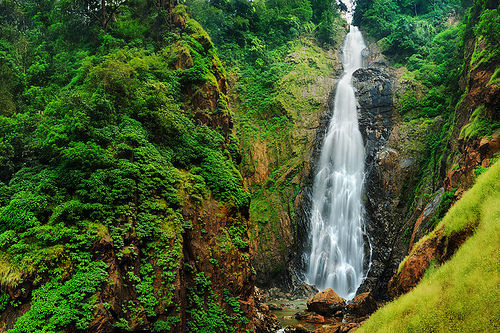 Cuisine on offer
When you are camping in the island in Honnemaradu, expect wholesome but basic vegetarian meals. However, once you venture out of the tiny town and go towards Sagara, the local cuisine is reflective of the varied and diverse Karnataka cuisine. The most common dishes are idli, bisi bele bath, jolada rotti and mysore pak. It can be tried at Hotel Vijaya Bharati, Hotel Swagat and Hotel Swathi.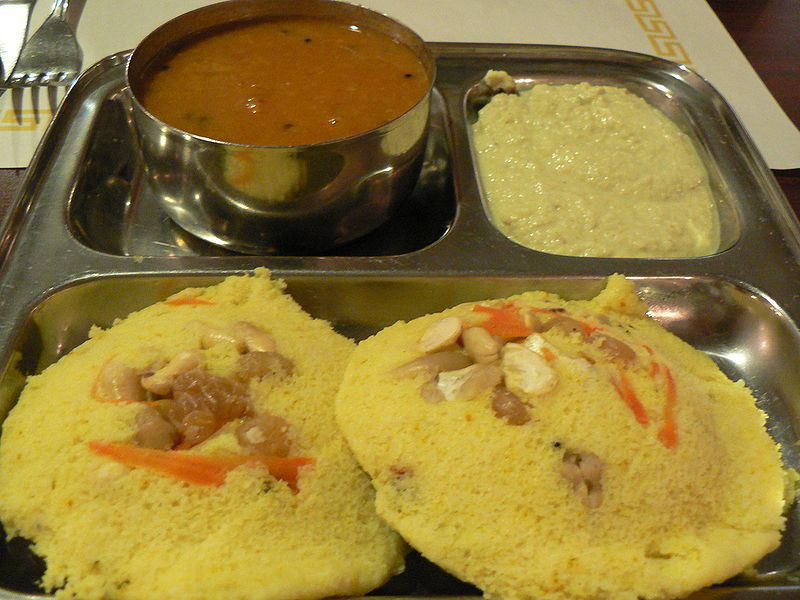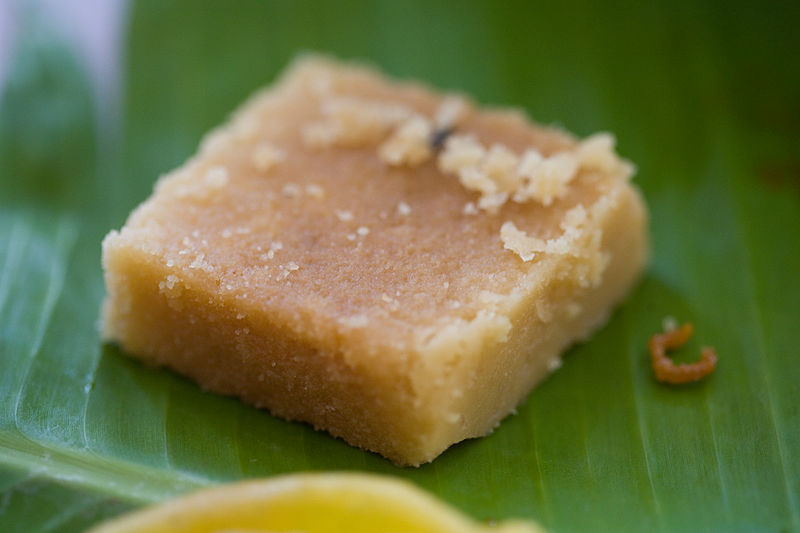 When to go
Summers (April to June) are the best and busiest months to visit Honnemaradu. The temperatures do not rise above 34°C during the day and early morning and evenings are pleasant. You can chose to visit during winters (November to February) but the temperatures during the night tend to drop below 10°C, so pack accordingly.
Getting there
By air: The nearest domestic airport is in Mangalore (240km) and the nearest international airport in Bengaluru (370km). You can take a taxi from either airport.
By rail: Talaguppa (10km) is the nearest railhead. A night train plies daily between Bengaluru and Talaguppa.
By road: Honnemaradu is about 370 km/7-8 hours drive from Bengaluru. There are plenty of buses to Sagara, which is only a 30 minute drive away from Honnemaradu.
Getting around
Once you reach Honnemaradu, there's no need for a vehicle, as you can either walk around the island or all your transport will be taken care of by the Adventurers (camping managers). However, if you plan to stay in Sagara and visit Honnemaradu as a day-trip, then having a vehicle at your disposal is recommended. Taxis for full-day can be hired from Sagara; a sedan will cost around ₹2,000.
Accommodation
The Adventurers in Honnemaradu are a Tamil Nadu government-run camp organisers. They charge about ₹3,000 per person for a two-day programme which includes all meals, one night of camping in the middle of Honnemaradu Reservoir, and some activities. The price can change depending on the activities chosen. You can contact them on the following numbers – 080-3305508, 080-3409712; 9448485508; 9449004748.
Green Embassy Hotel in Sagara is a good choice for families and solo travellers with rooms starting from ₹1,863 only.
Have you been to Honnemaradu? Or do you know of any other such weekend getaway destinations? Write all about your adventure and your recommendations right here and help millions of other travellers plan their next vacation.
Frequent searches leading to this page:-
bangalore to sigandur chowdeshwari temple train timings, karnataka tourism packages bangalore, karnataka tourism bus packages, karnataka tourism coorg packages