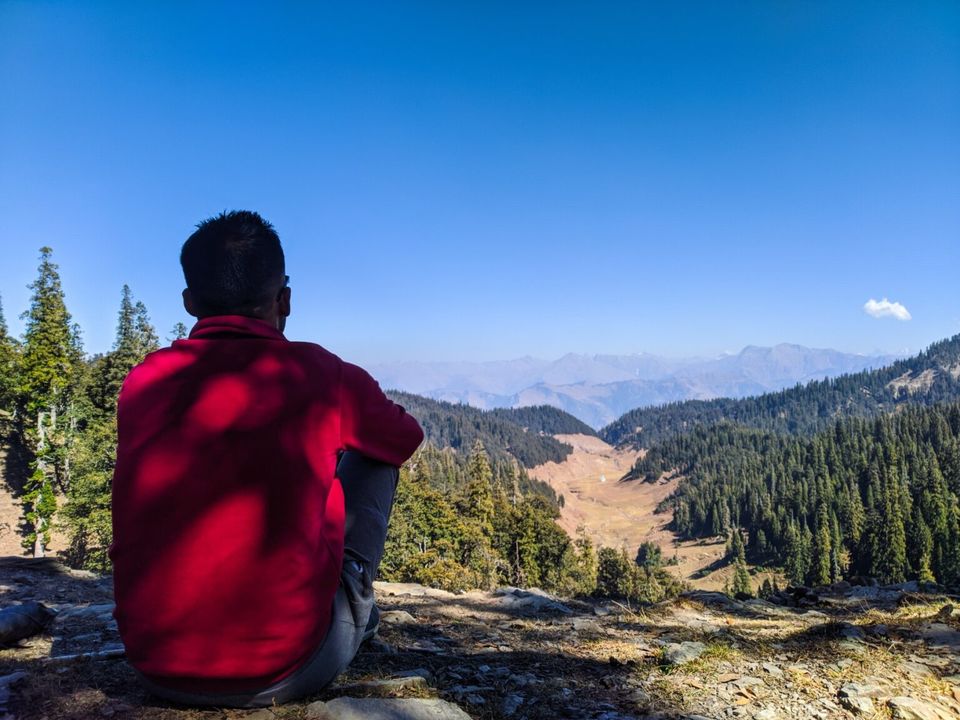 Tucked away in the picturesque Bhandal Valley of Himachal Pradesh is a quaint cottage called Gaddi Trails Eco Lodge. A passion project of the lodge's founder, Yuvaresh Singh Mankotia, he says, "Everyone who visits this place is instantly blown away by its pristine beauty."
An ideal destination to escape the chaos of big cities, work from the mountains, and soak in the stunning mountain landscape, the Bhandal valley is fondly called the 'Garden of Chamba.' It is located by the Siul river and is perfect for travelers seeking to go off the beaten track and experience nature and mountain life at its best.
The backstory of the eco-lodge is equally fascinating, as it dates back to the 1960s. "My family owned this orchard in Chamba that included this beautiful stone and wood cottage. It was briefly occupied by the forest department in the 1980s. When I quit my 9 to 5 job, I decided to renovate it and make it my base. I wanted to experiment and see if I can turn this place into a meaningful travel destination in its own right; a place where writers, artists, coders, conscientious travelers, and people with different passions can come, spend time, learn, and create," he says.
Yuvaresh has over a decade's worth of experience in the travel industry, including leading adventure trips. His vision and efforts to curate immersive travel experiences for his guests to experience the beauty of the Chamba region is what sets apart Gaddi Trails Eco Lodge from other mountain properties.
Things To Do: Day Hikes, Beautiful Drives, Bonfires & More
Apart from a comfortable stay at the cottage — which contains four well-equipped rooms, two spacious living rooms, and a functional kitchen — travelers can drive up to Paddri Jot, a high mountain pass that is 40kms away from the lodge, or visit the Gamgul Siyabehi Wildlife Sanctuary to spot musk deers, the Himalayan Tahr, and pheasants hidden in the thick deodar forest.
The Pangi / Saach pass circuit is another option to witness mesmerizing views of the Zanskar range and Pir Panjal range.
Other places worth visiting include the Gadh Mata Mandir and Anjani Lake, both of which offer breathtaking panoramic views of the mountain ranges.
There are also plenty of short walking trails around the lodge, in addition to apple orchards and riverside villages. Find a nook to read, write, draw, or simply take in the views and serenity of the place. In the evenings, light a bonfire, make pizza on a make-shift stone oven, and watch the sparkling stars on clear nights. Gaddi Trails Eco Lodge may be nestled in a lesser-known part of Himachal Pradesh, but there's no dearth of interesting and fun things to do here!
Further, all food at the lodge is prepared using locally-grown vegetables and Yuvaresh plans to introduce permaculture activities in the days to come.
How to get there
A mere 12-14 hour drive from Delhi, you can take a bus to Dalhousie followed by a taxi, or drive there yourself. You can also fly into Pathankot or Dharamshala and then take a taxi to Chamba. Alternatively, you can take an overnight train to Pathankot.
How much it costs
Very reasonably-priced with long-term stay concessions, the tariff is as follows:
Short term single occupancy - INR 1400 per night (includes all meals and wifi)
Short term double occupancy - INR 2800 per night (includes all meals and wifi)
Long term single occupancy - INR 9,400 per week (includes all meals and wifi)
Long term double occupancy - INR 14,800 per week (includes all meals and wifi)
More details for longer stays here.
Best time to visit
The best time to visit is March to December. The experience and activities vary based on the season, but each is unique and the views are equally breathtaking, albeit different. More here.
COVID safety measures
A negative RT-PCR test report is mandatory for all guests to ensure everyone's safety. The lodge is sanitized before arrival and all safety measures are taken to ensure the stay is comfortable, safe, and memorable.
After months of COVID-induced lockdowns and being holed up at home, exploring an untouched part of a beautiful state is just what most of us need!
So what are you waiting for? Bookmark this post and head to Gaddi Trails Eco Lodge for your next Himalayan adventure! Follow me on Instagram @ilareddy for more travel stories.
Follow Tripoto on Telegram to get early access to top travel stories every day.
Share your stories on Tripoto's Clubhouse channel!