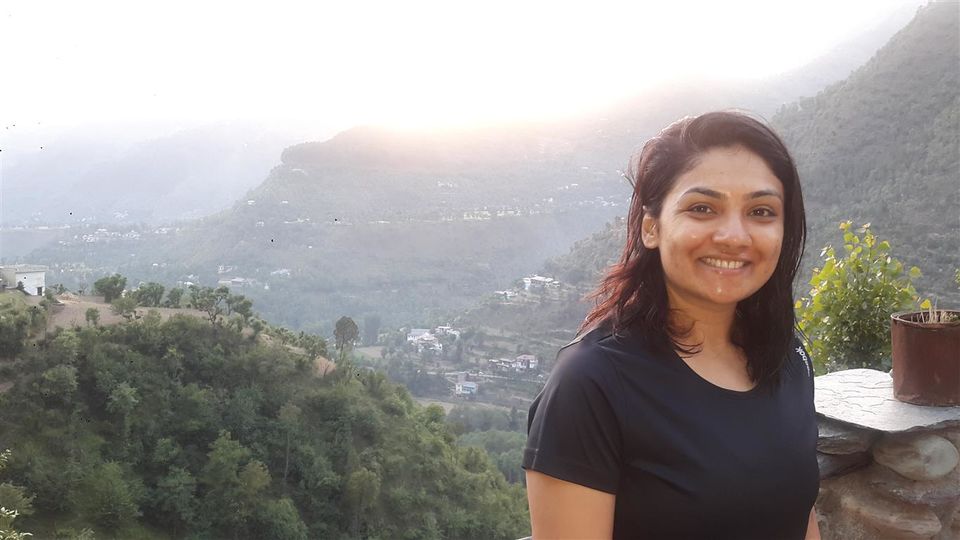 Some 12 km away from Chamba town, nestled on a green mountain, the Himalayan Orchard Huts homestay by Dhami family is a place one should visit at least once in a lifetime.
I call this homestay as my precious discovery. Confused after canceling Srinagar plan due to the ongoing unrest in the Valley (May 2017), I was left with options like Dalhousie, Khajjiar and Kalatop – the places I had already been to.
I browsed a number of travel websites and read a dozen of travel books and eventually found the Himalayan Orchard Huts– a homestay based on the concept of "back to the nature". It had everything I was looking for – a home away from crowd, peaceful atmosphere, caring people, homemade food, somewhere up in the mountains with breath-taking views, fresh air, not even the fumes of fuel, and a place where I would get a complete peace of mind.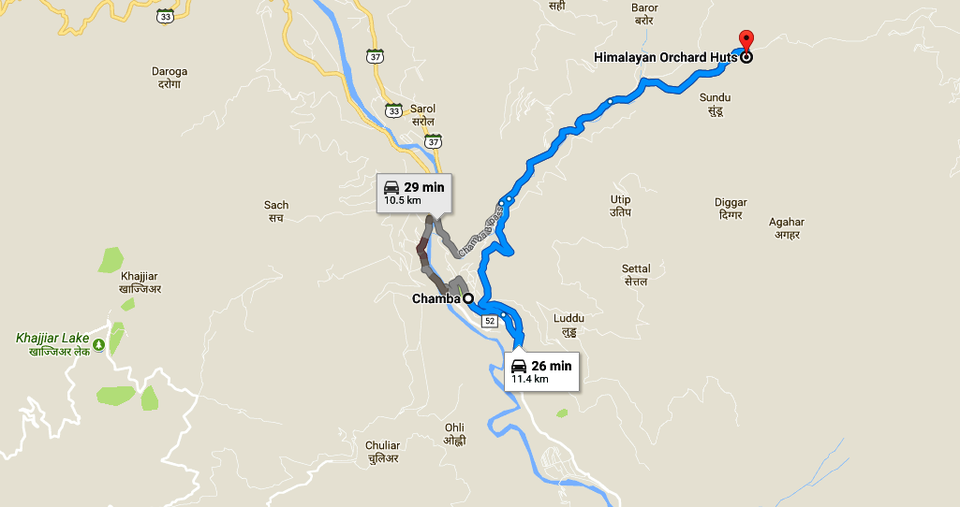 By the time I reached village Chadiyara, Batt, 12 km away from Chamba, I was hell tired after an overnight trek to Mata Vaishno Devi and continuous travel of about a week (from Goa to Pune to Delhi to Jammu to Katra to Jammu again and to Pathankot, and finally to Chamba).
On reaching village Batt, I was told that I had to climb the mountain to reach the Himalayan Orchard Huts. I hardly had energy left in me – but I was optionless!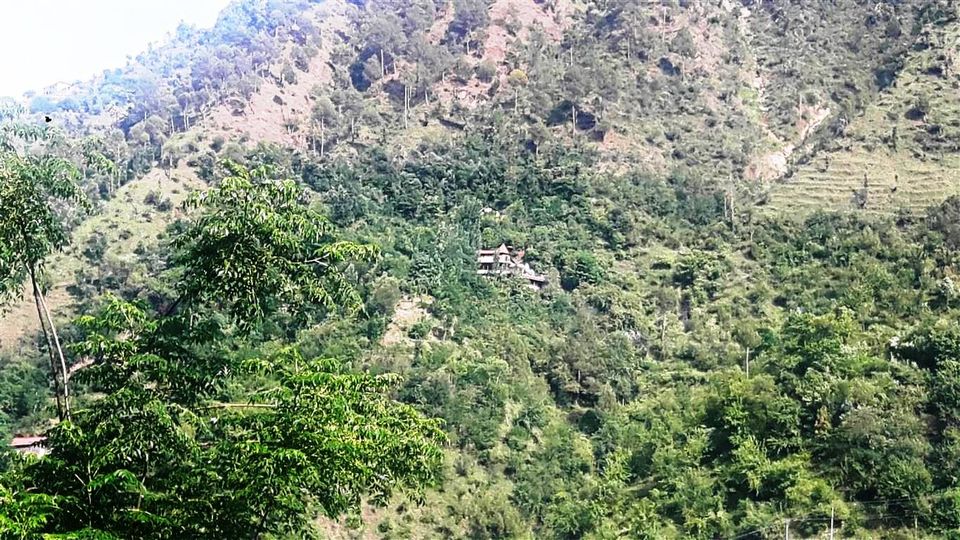 After crossing river Sal, I was supposed to walk up to Himalayan Orchard Huts using the trail. Though completely exhausted and sleep-starved, I somehow managed to reach Himalayan Orchard Huts. The moment I reached here, I suddenly started feeling energetic! All my fatigue vanished in the fresh air. I started feeling fresh. And, then came out an elderly couple –Mrs. Snehlata and Mr. Prakash Dhami – the owner of the Himalayan Orchard Huts to receive me.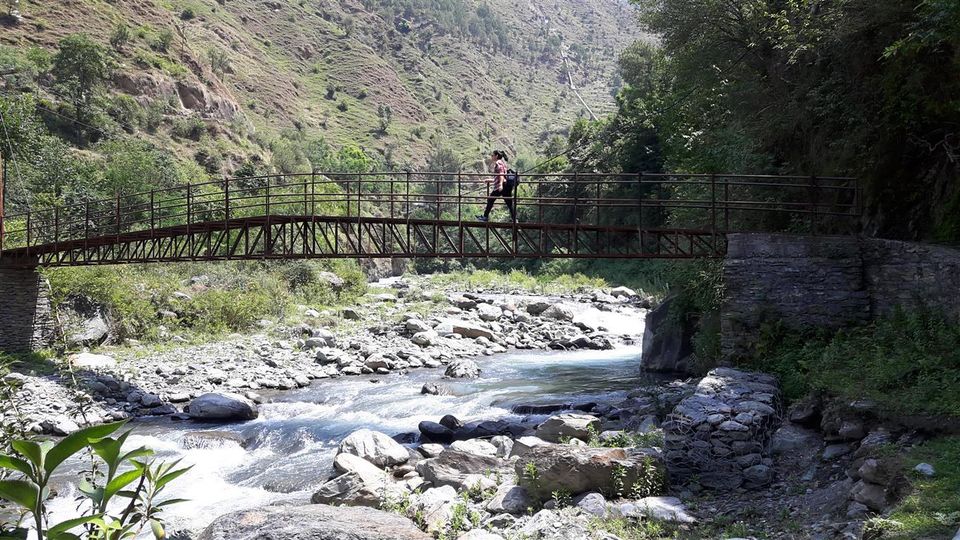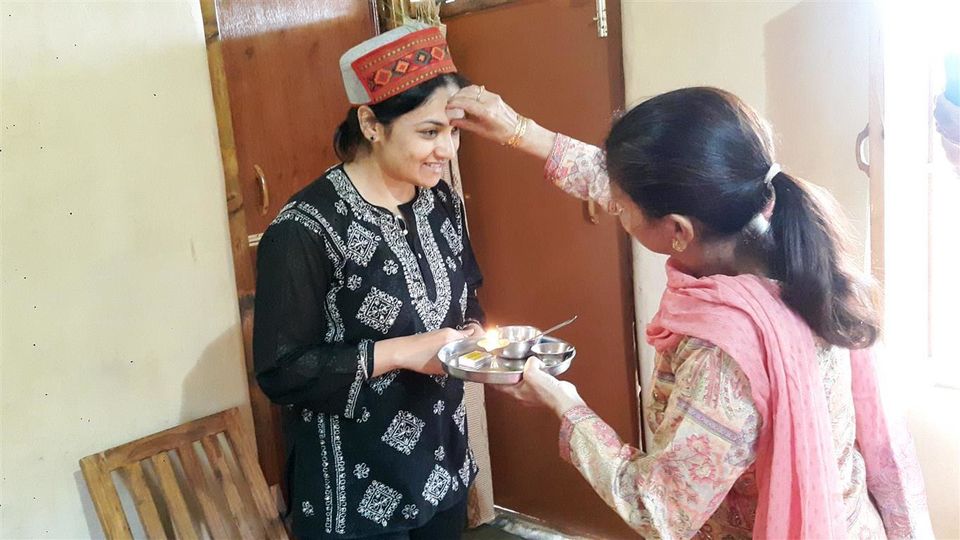 Their daughter Phalguni, the person in-charge of Himalayan Orchard Huts operations and an avid trekker herself, also joined the welcome 'ceremony'. She was the one who planned and coordinated my stay and further treks.
I was allotted a spacious, well-equipped room. Though I wanted to relax; I preferred to spend time in their garden and balcony before it was dark.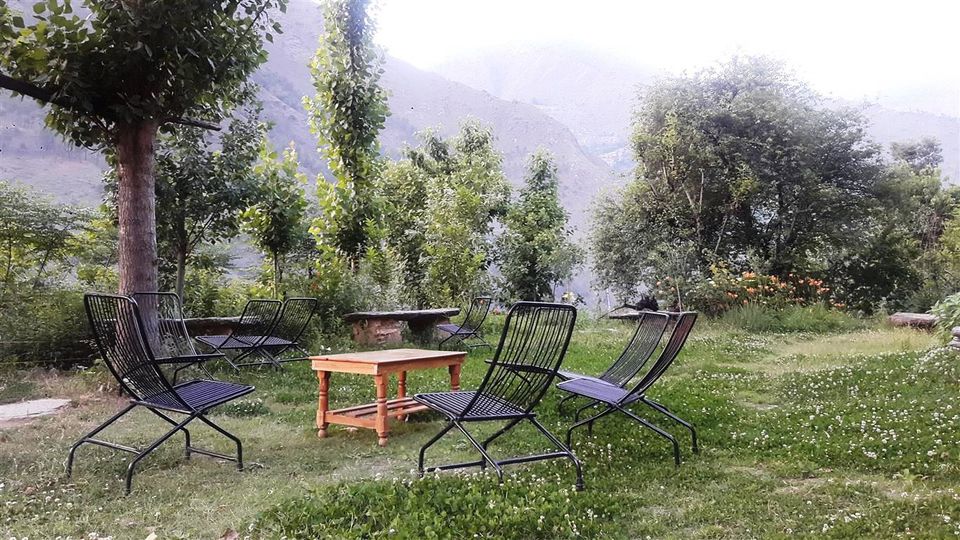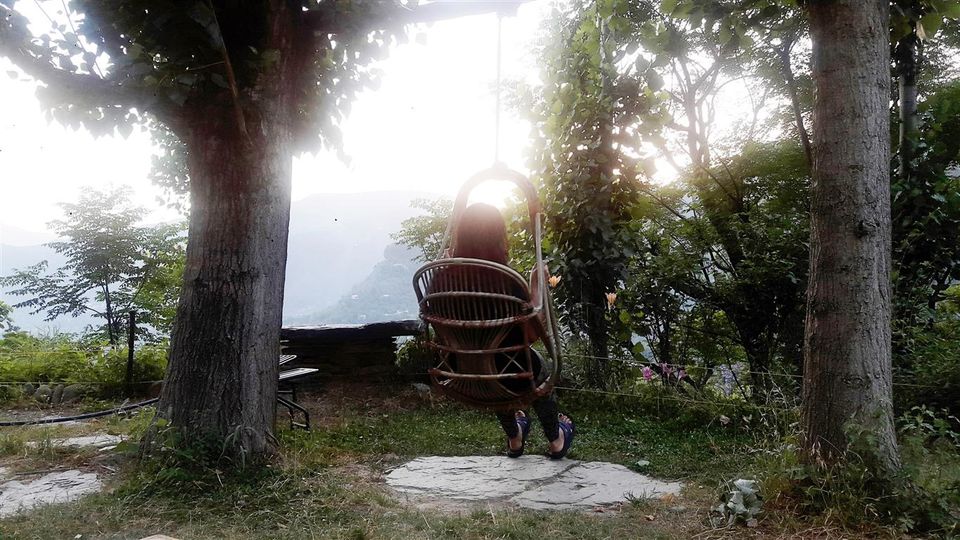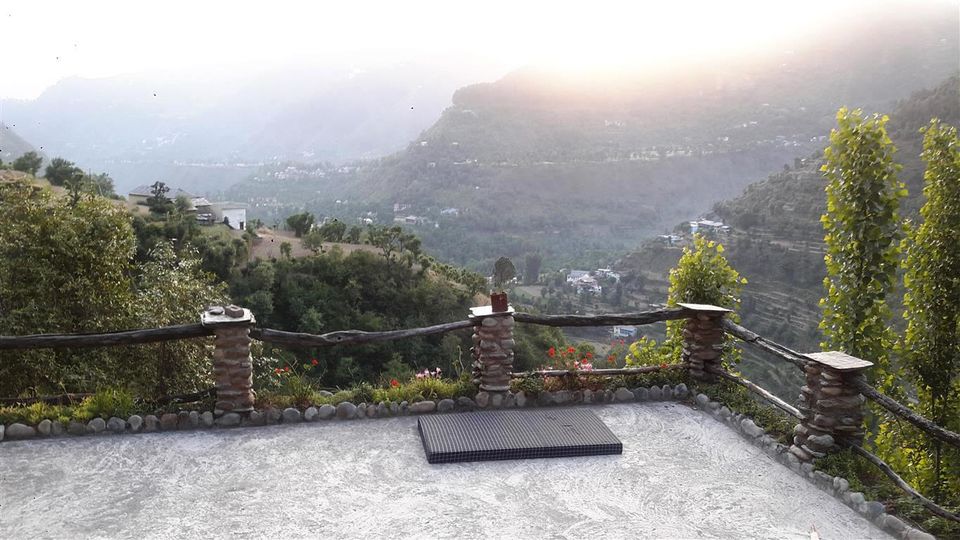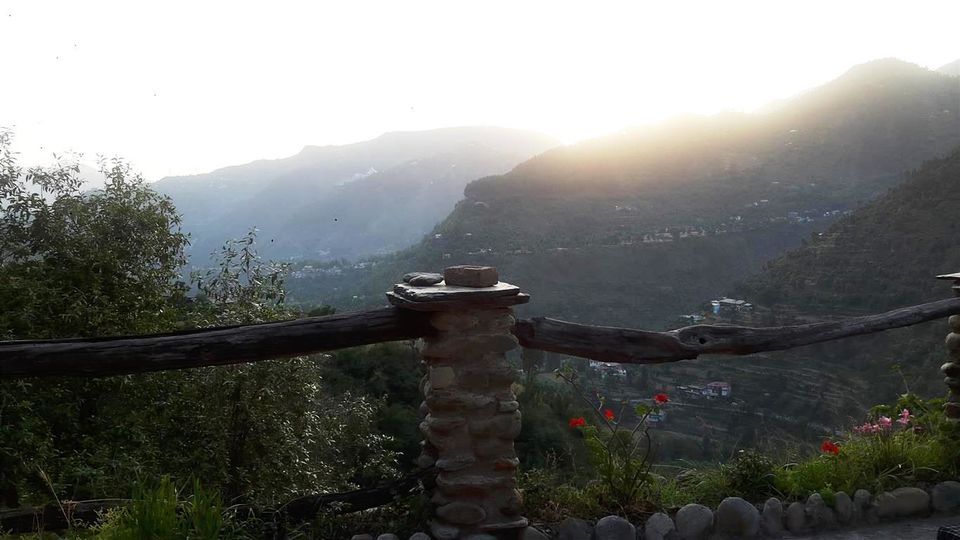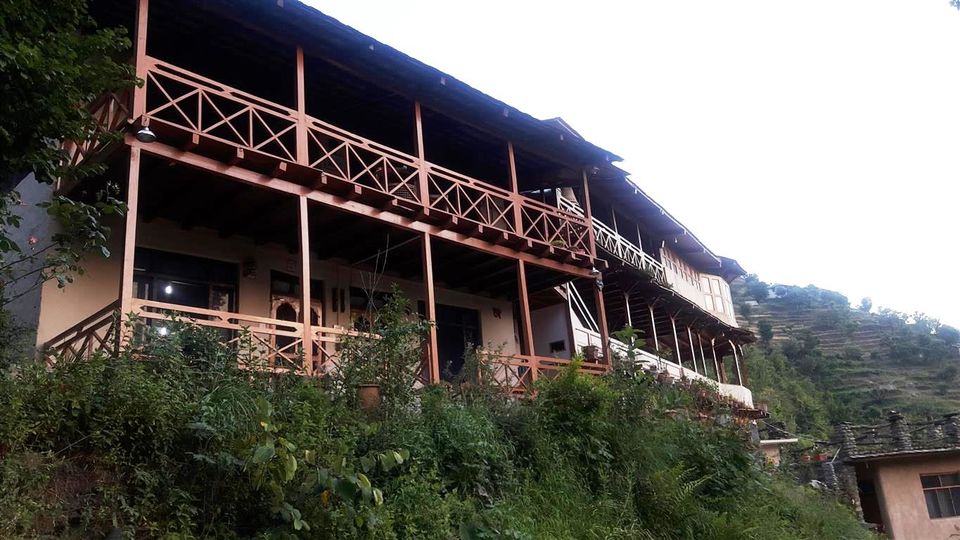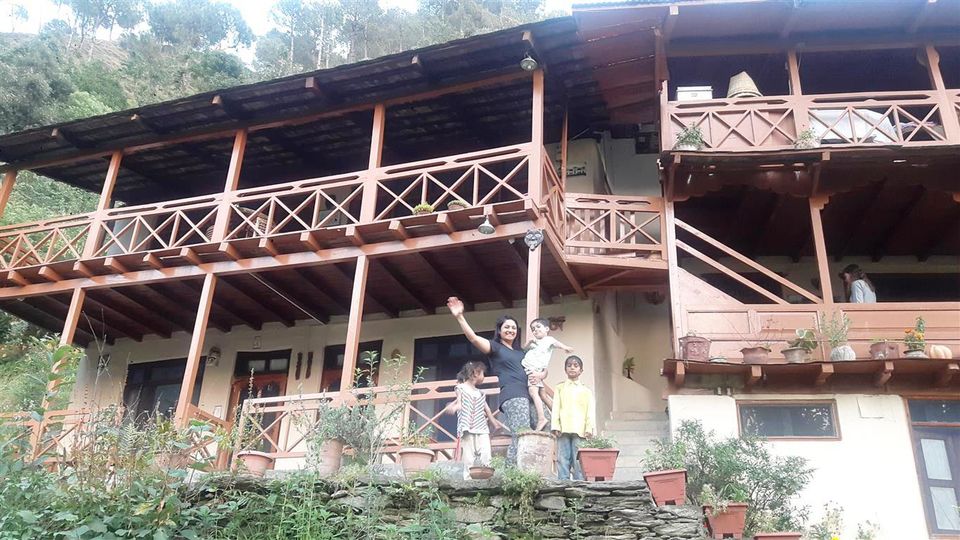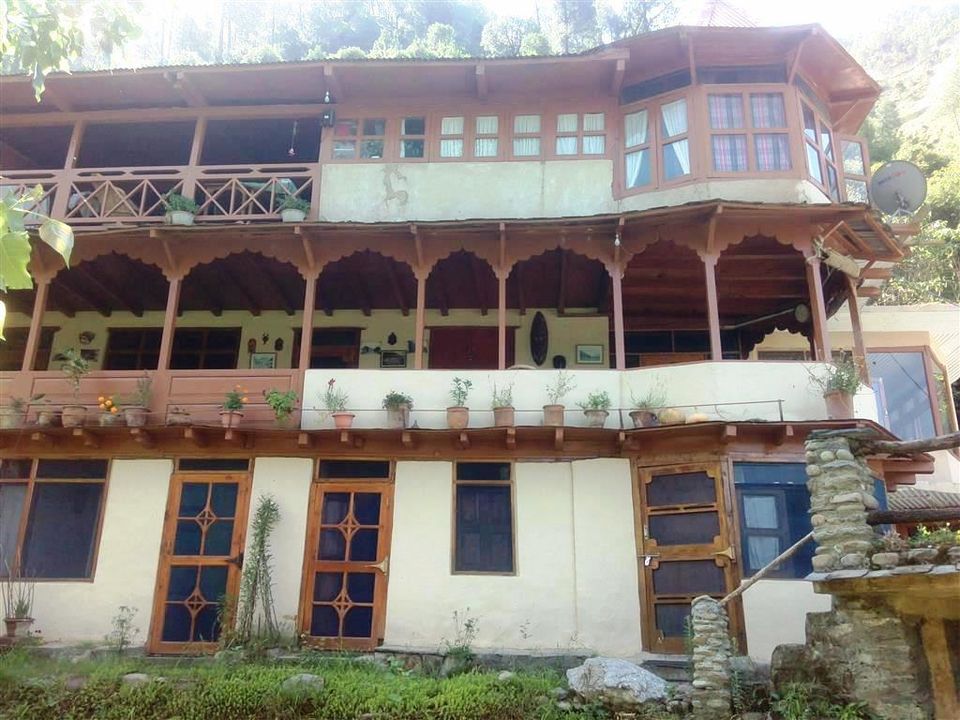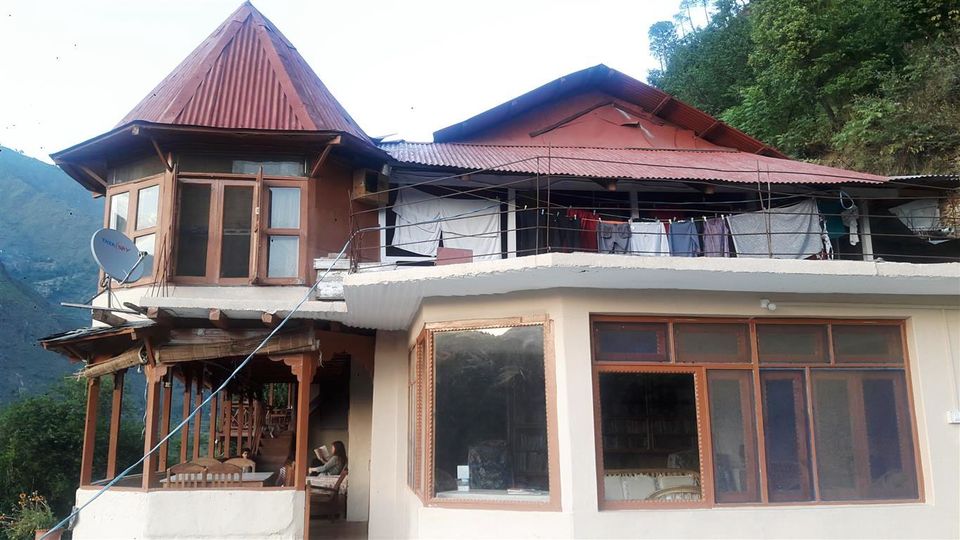 I enjoyed the evening in the company of Mother Nature – watching sunset and playing with kids. The cute little kids first started playing cricket. In the very first shot, the ball went down the mountain! Then they started playing football. Again with the first kick, the ball went down!
In the evening, I was called up for dinner. There was one more guest – an English scholar doing research work on 'Temples and Goddesses of Himalayan region'. She accompanied me. A grand dinner was served. 'Madhra', the special dish of Chamba, was new to me. It was very delicious. The pickles made by using local fruits and herbs were ultra-tasty! The best part of the dinner was that it was cooked by the ladies of the house – so it had to be extra-delicious!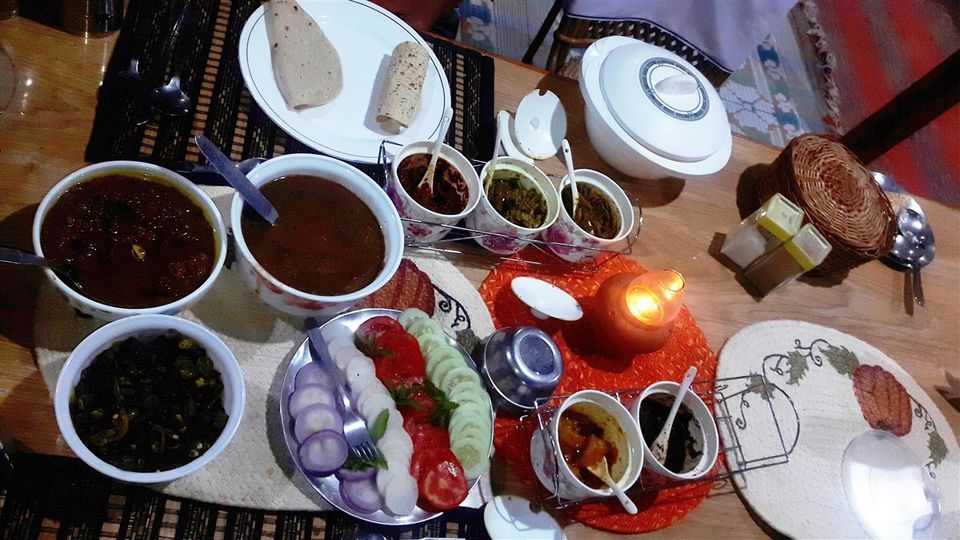 From Himalayan Orchard Huts, they organize treks to places like Jhamwar, Manimahesh, Kangra, Mcleodganj, Dharmashala, Panj La and Rulpuli. I picked up Rulpuli trek for next morning. Read: Rulpuli - an off-beat gem of Himachal Pradesh
They arrange solo and group tours, travels and treks under the name Manimahesh Travels.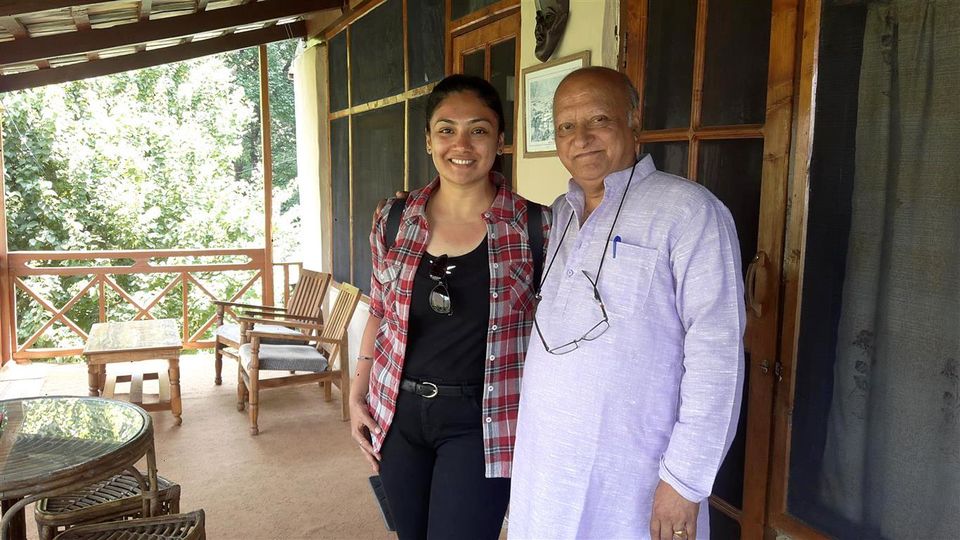 Mr. Dhami has interesting anecdotes to tell. He has a vast experience in the domain of eco-tourism. He has a bank of knowledge on the cultural aspects and history of the region. An engineer who left his business at its prime, he is a pioneer of "back to nature" concept in Chamba. Back in 1991, Mr. Dhami left the urban 'luxuries' and decided to settle down in the mountains. Visitors, especially the foreign nationals exploring Himachal, use to halt at his home. This sowed the seeds of "homestay" idea and there begin the story which has now turned into a model eco-tourism homestay.
The challenge of maintaining an eco-tourist lodge is preserving the sanctity of natural surroundings with sustainable development, which Mr. Dhami with the help of his family members, has been successful in doing.
Only serious travelers, trekkers and explorers visit this place. There are some places which are one in a million; and then there are places which are once in a lifetime! The Himalayan Orchard Hut in Chamba, Himachal Pradesh should be in everybody's bucketlist of places to visit at least once in a lifetime.
For me, as an avid traveler and as a nature lover, discovering Himalayan Orchard Huts homestay was a Eureka moment and being there was an accomplishment of year 2017! Thank God we have HIMALAYAN ORCHARD HUTS!
-Bharati Nadkarni is a Pune-based software professional. This article was written on July 24, 2017.