Bharmour, to Himachalis, is a pristine town nestled between deodar forests and the Pir Panjal range. But to outsiders, especially travellers outside north India, Bharmour remains unheard of.
The fountain stone slabs of Bharmour found at the Chamba Museum date back to 600 AD, implying that the small town of Bharmour, just a few hours from the city of Chamba, has cradled civilisation for over 1,400 years. Rooted in myth, religion and royalty, Bharmour is a manifestation of a golden era of architectural and cultural glory which you can witness first-hand at the mammoth Chaurasi Temple complex, a network of 84 shrines.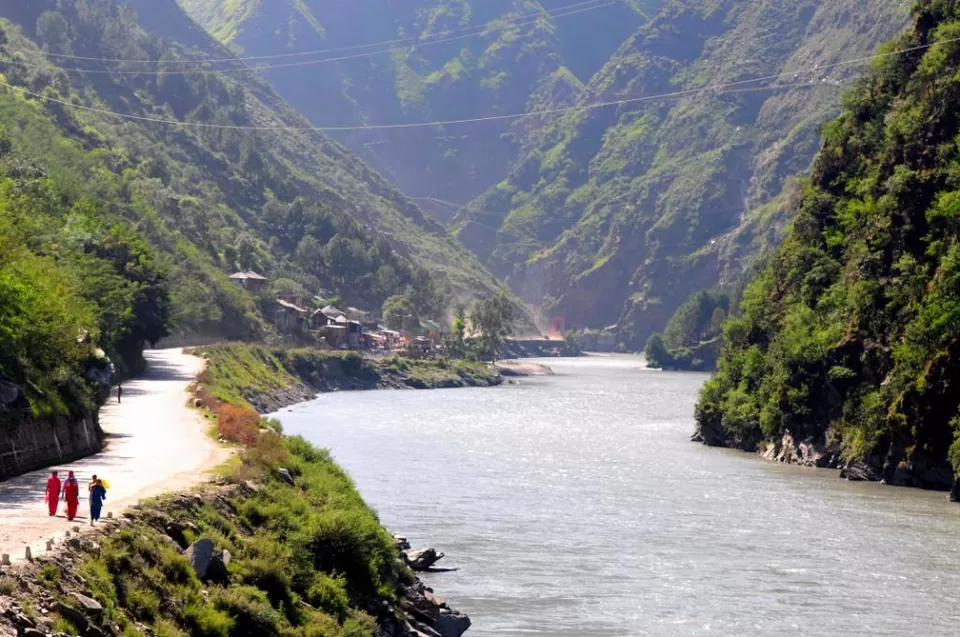 Situated at the edge of Budil Valley, Bharmour is just 60km from Chamba and can be reached after a two-hour long road trip through the perilous mountain roads of Ravi Valley. Other than the ancient temples which date back to 626 AD, Bharmour also serves as a gateway to thrilling treks in the Dhauladhar and Shivalik Ranges. Some popular trails that start from Bharmour are to Manimahesh Lake, Bara Bhangal, Keylong via Kalicho Pass and Thamsar Pass. If you are a passionate explorer but not an avid trekker, then you must visit the villages around Bharmour which are home to the semi-nomadic Gaddi community. Note that the shepherds and pastoralists are here primarily during winters when they move their flocks from higher-altitude pastures to here.
Several hundred years ago when the the kingdom of Chamba spread across regions of Uttarakhand and even Jammu, Bharmour was known as Brahmaputra. Along with being the ancient capital of the Chamba district, it is also known as 'shiva bhoomi' as it cradles over 100 temples dedicated to god. Colloquially, locals of Bharmour are even called kailash vasio (residents of Shiva's home, Mount Kailash) by Himachalis due to the highly revered temples that are found here.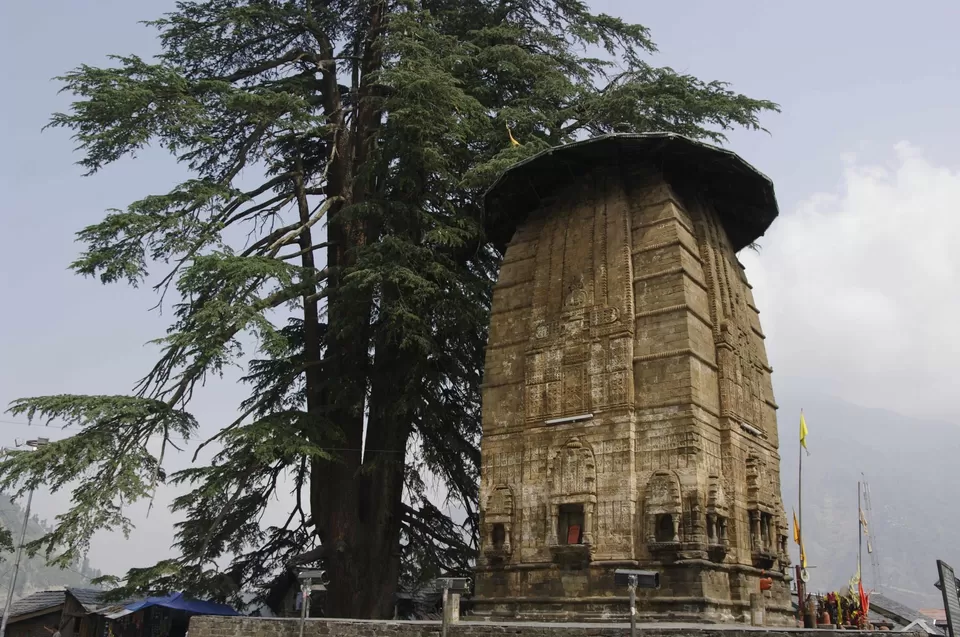 What to see in Bharmour
Chaurasi Temple Complex: Dating back to over 1,400 years, the Chaurasi Temple Complex gets it name from the 84 shrines that are built in the heart of Bharmour. The Manimahesh Temple in the complex holds the highest importance, as it is dedicated to Lord Shiva and is the oldest of them all. Other smaller shrines and temples here are dedicated to other gods from the Hindu pantheon, such as Vishnu, Hanuman, Laxmi Narayan and so on.
Bharmani Mata Temple Complex: Perched between pine and deodar trees, this temple complex is dedicated primarily to goddess Bharmani Mata, who is one of the avatars (reincarnations) of Durga. Revered as the patron goddess of Bharmour, locals take a pilgrimage to the site on foot every year. Situated 4km from the main town of Bharmour, the holy pool at Bharmani Temple is considered one of the holiest sites in the Chamba region.
Kaksen-Bhagsen Waterfalls: Situated approximately 18km from Bharmour in Kugti Wildlife Sanctuary near Dharol, the twin falls apparently represent the overflow of sins or paap, in the modern world of kalyug.
There are several other smaller waterfalls on the outskirts of Bharmour as well: Ghared, Thala and Sathali waterfalls. All these are less than 10km from the main town.
Trekking in Bharmour
The adventure companies at Bharmour organise several trekking tours. Here are some of the most popular trails that are frequented by travellers. The best season to do all these treks is from June to October.
Manimahesh Lake Trek: Situated at an altitude of 13,500ft, the trek to this lake is done as a pilgrimage by several thousand locals and tourists every year. The trek, which goes through Hadsar, Dancho and Gaurikund takes approximately four days and three nights.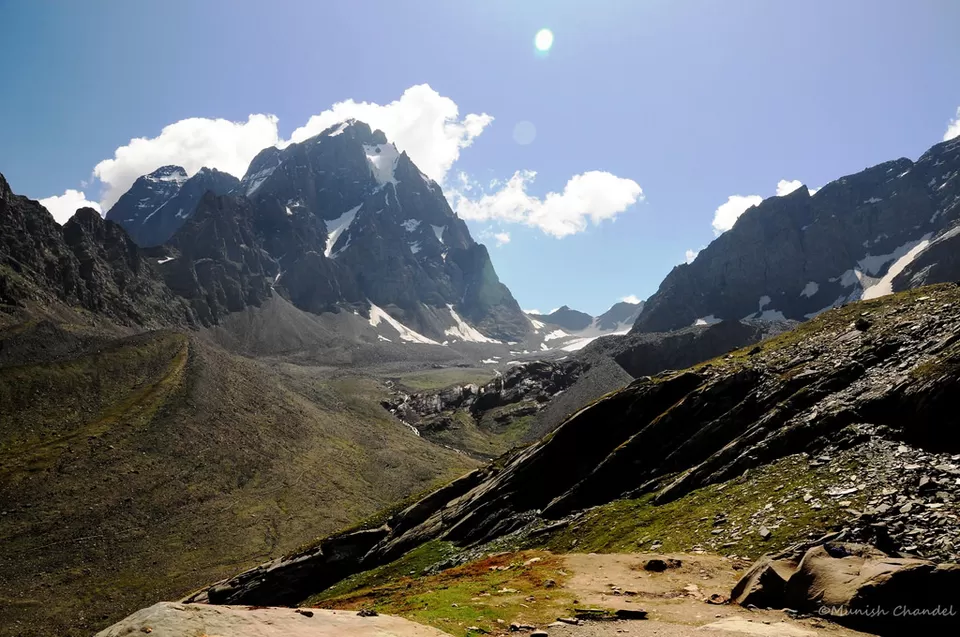 Bharmour-Keylong Trek: This is a challenging trek, where you leave the valley and enter the Lahaul region by crossing the high altitude Kalicho Pass, which is situated at 16,153ft. The trek, which goes through Bhadra, Bansar, Alyas and Trilokinath takes approximately seven days and six nights.
Bara Bhangal Trek: This trek takes an interesting and challenging route as it starts from Bharmour and ends at Baijanth, 63km from Dharamshala. The highest point of this route comes after Dhandar, where it reaches an altitude of 15,305ft. The trek, which goes through Dhardi, Lake Basecamp, Bara Bhangal and Khanar takes approximately eight days and seven nights.
Stay at Bharmour
There are several guesthouses in Bharmour, but only a few are available for online booking. The Gaurikund Hotel run by Himachal Pradesh Tourism's hotel, accepts online reservation (what?), click here to book now. There is also a PWD Rest House available for accommodation; contact 01895225003 to check its availability.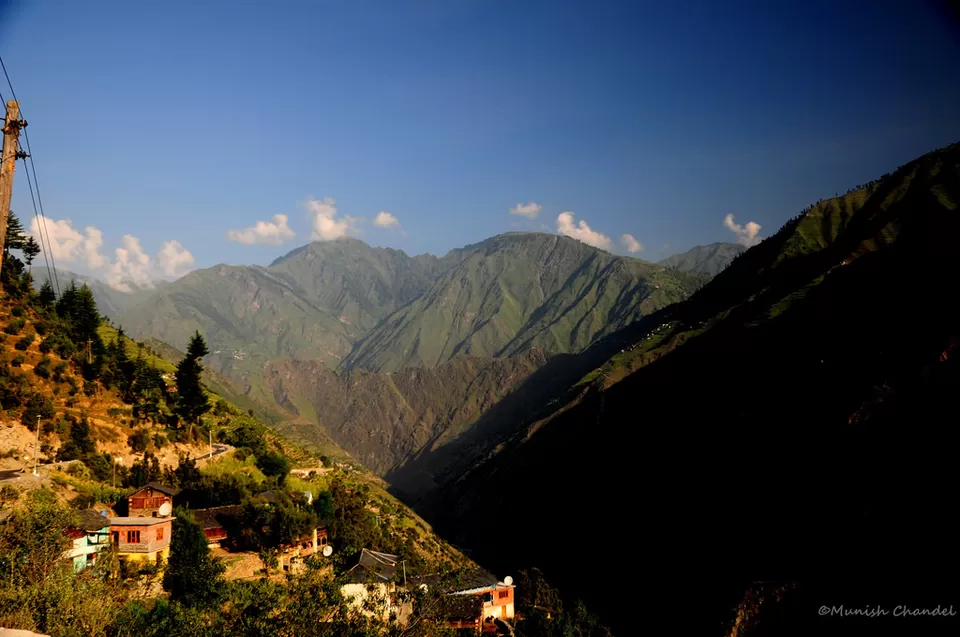 How to reach Bharmour
Fly: The airport nearest to Bharmour is 190km away at Gaggal, near Dharamshala. Buses and taxis are easily available from the airport, but the road trip will take four to five hours.
Train: The railway station nearest to Bharmour is 180km away in Pathankot. Buses and taxis from the Pathankot Railway Station are easily available, but the road trip will take four to five hours.
Road: The most convenient way to reach Bharmour from Delhi would be to take an HRTC Volvo from Kashmere Gate directly to Chamba. The overnight bus will drop you straight to Chamba, from where you can board another bus or take a taxi to Bharmour.
While exploring remote areas, such as Bharmour, make sure you travel responsibly and follow sustainable practices. To know more about how to reduce your negative impact on the environment while travelling read: A Dummies Guide To Responsible Travel: Indian Edition.
What is your favourite destination in the mountains? Share your experience with the Tripoto community and become a part of India's largest community of travellers.
Frequent searches leading to this page:-
bharmour himachal pradesh, chamba to bharmour bus, pathankot to bharmour distance