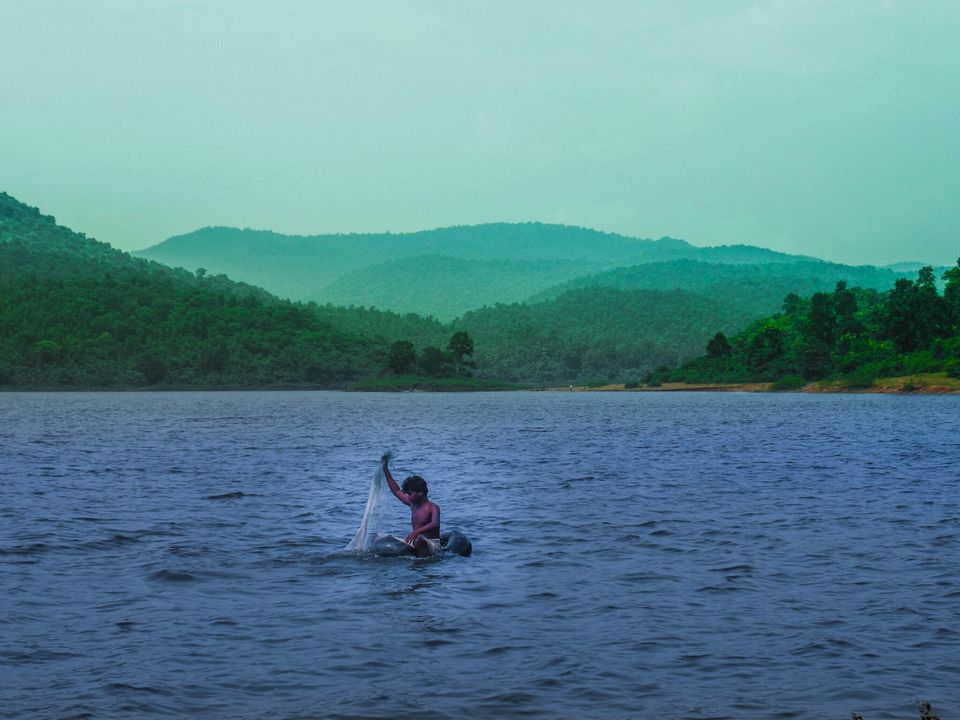 While India is home to some of the world most exotic and beautiful hill station like Kashmir, Kulu-Manali, Otty Darjeeling,there are some next door small hill station which remain unnoticed my many of us. Ghatshila is one among them.
We start the journey by haring a car. Our 1st destination is Burudi Lake. The lake looks amazing with cold blue water and Green Mountain stretching the horizon. We can't resist ourselves from taking a bath there, the cold water feels amazing.   And most amazing thing is that there is on one there except us.
Our next destination is the Daragiri falls which located inside a forest area which is not accessible by any kind of vehicle. We had to walk about 30 minutes to reach there. And scenic beauty of the path is really something to remember. The falls is a small one but the overall environment is really good. 
The story of Maoist activity surrounding the path is thrilling, makes our journey more interesting and a scary one too. We can't find a single tourist on our whole day tour. The adivasi village on the path is a beautiful one.
we went to next Galudih Dam. Pristine beauty of dam  , surrounding hillock will make you spell bound.
Gaurikunja home of my favorite writer Bibhutibhushan Bandopadhyay  is next on our list. As we reach there in the evening there is nothing  to see. This place is sadly neglected by the govt.  
And that's where our tour ends as we have next day train to Tatanagar. Over all tour is a nice one and one day is not enough their as we had to leave many popular spot behind but sadly we didn't have enough time in hand. Hopefully we will soon have a chance to visit this place.