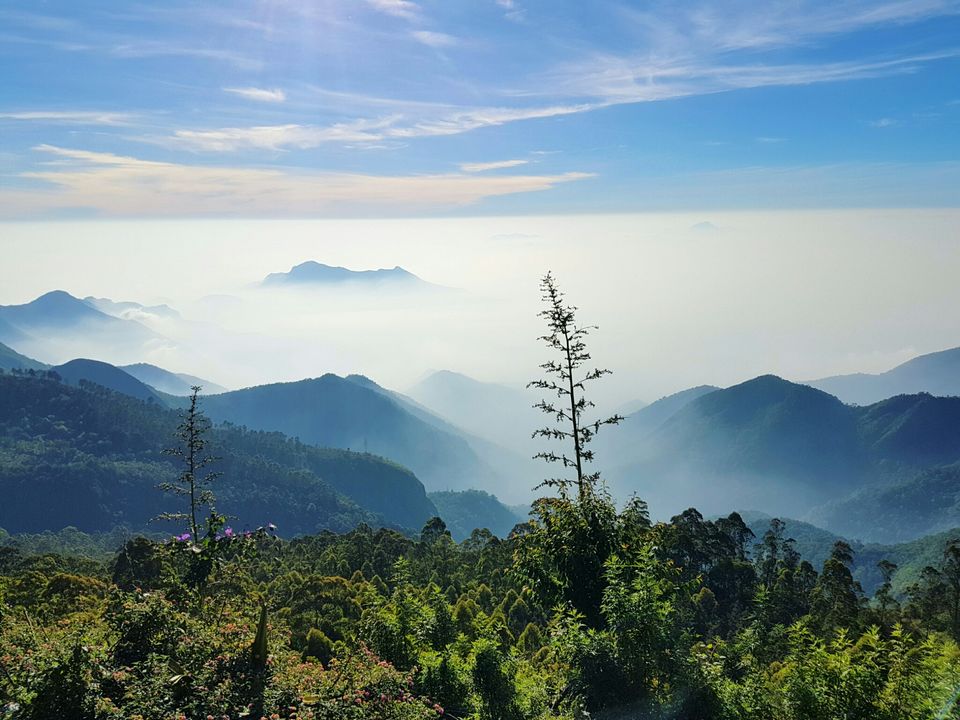 "Travel and change of place impart new vigor to the mind." – Seneca
I am a Bengali working in Chennai for the past 4 months. Ever since I came here, I have been dying to visit a hill station in the southern parts of India. The opportunity came recently when me and two friends decided to visit Kodaikanal, popularly known as the "Princess of Hill Stations"; the aptness of which we discovered after we visited the place. I am particularly fond of visiting hill stations in winter, as I find the chill more enjoyable during that time, and Kodaikanal with its clear skies, heavenly clouds, and fresh air, overwhelmed us with a sense of pure bliss.
It was a weekend trip and we did not want to waste precious time on travelling. So we took a night train to Kodaikanal Road Railway Station on Friday night, from Chennai Egmore, at 9:05 PM. The name of the train is MS TEN Express, which luckily is not a very popular one allowing us to get confirmed seats less than 1 week prior to our journey. The train reached Kodai Road at around 6 Am the next morning. My suggestion is, wake up at 5 AM and see the beautiful view outside; as the train passes by the side of Sirumalai Reserved Forest and adjoining small hills, behind which the sun rises with a golden glow.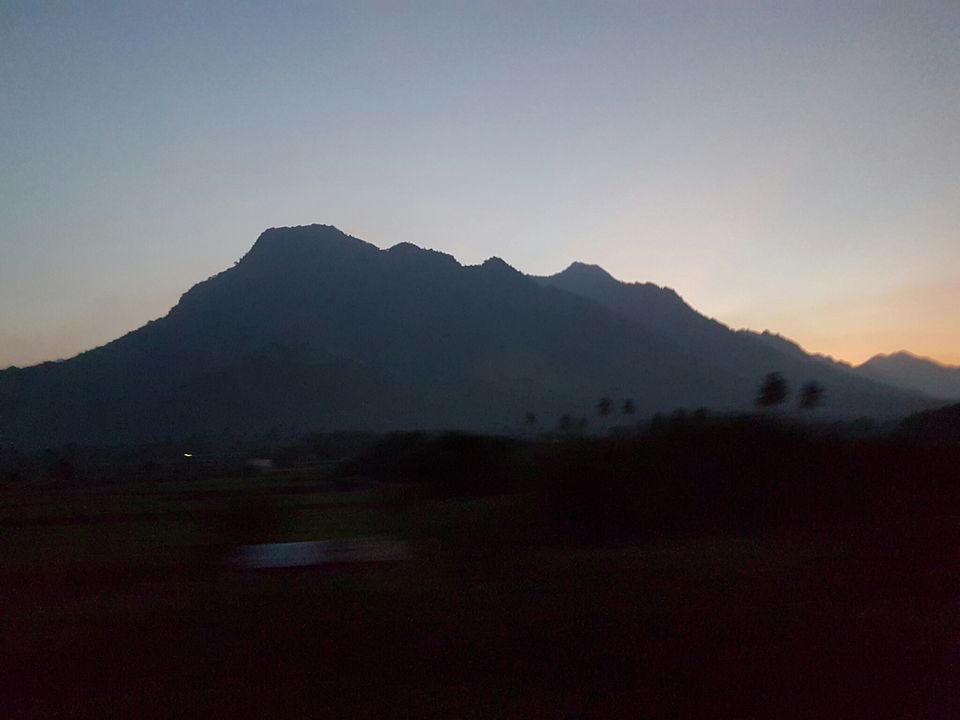 The hill station of Kodaikanal is at a distance of 80 km from the railway station. Local cabs will demand upwards of Rs 1500. The trick is to search of "return cabs" which belong to Kodaikanal and came to drop passesngers in the station the previous night. We started bargaining from Rs 1000, and fixed the deal at Rs 1200. As you leave the highway and enter mountainous roads the view starts becoming beautiful. Our cab driver stopped the car a point from where you can get breathtaking views of the surrounding Palani hills and a dam down below. Before reaching Kodaikanal will also lie Silver Cascade Waterfall which lacked a thick flow of water at the time of our visit.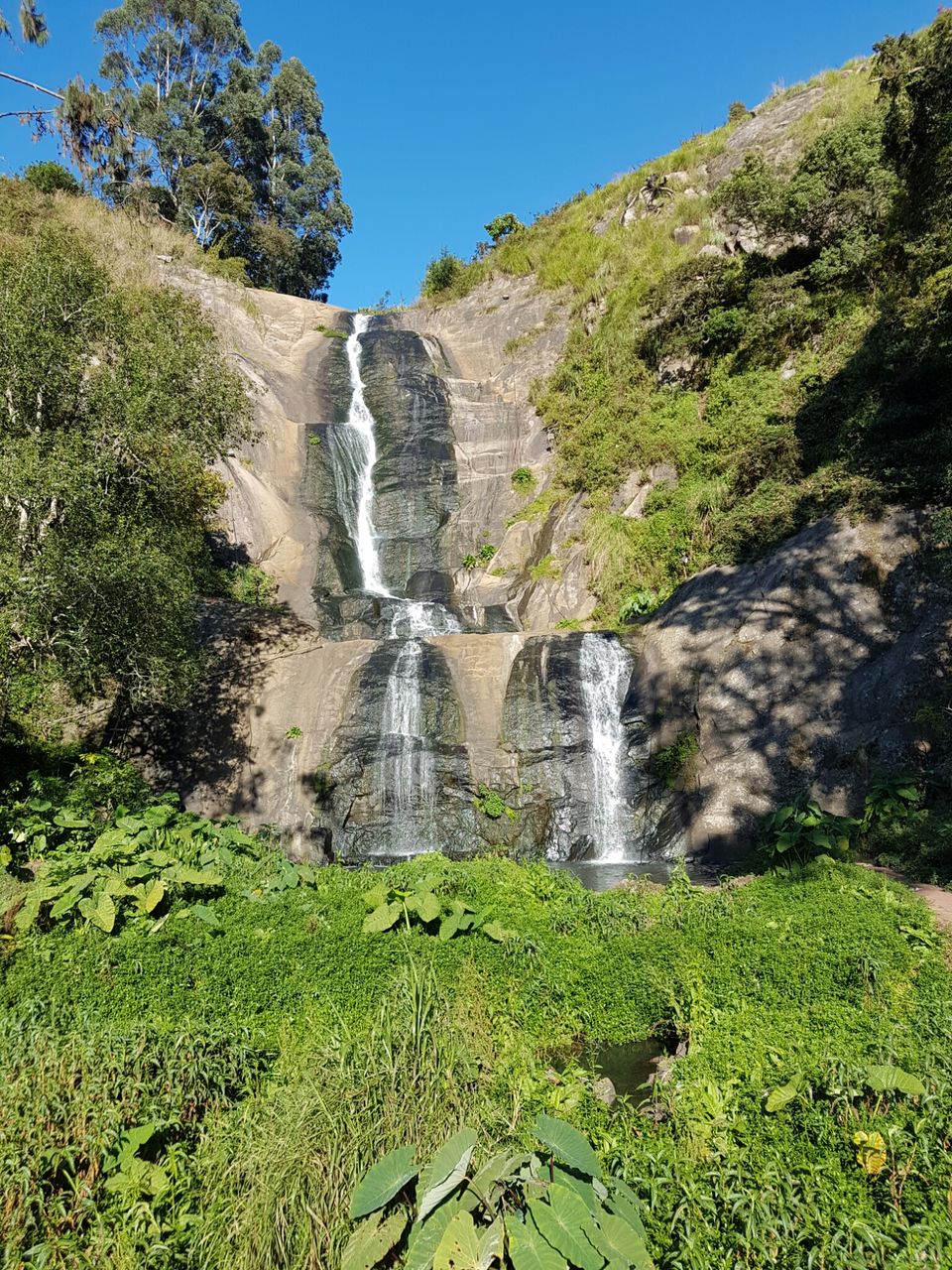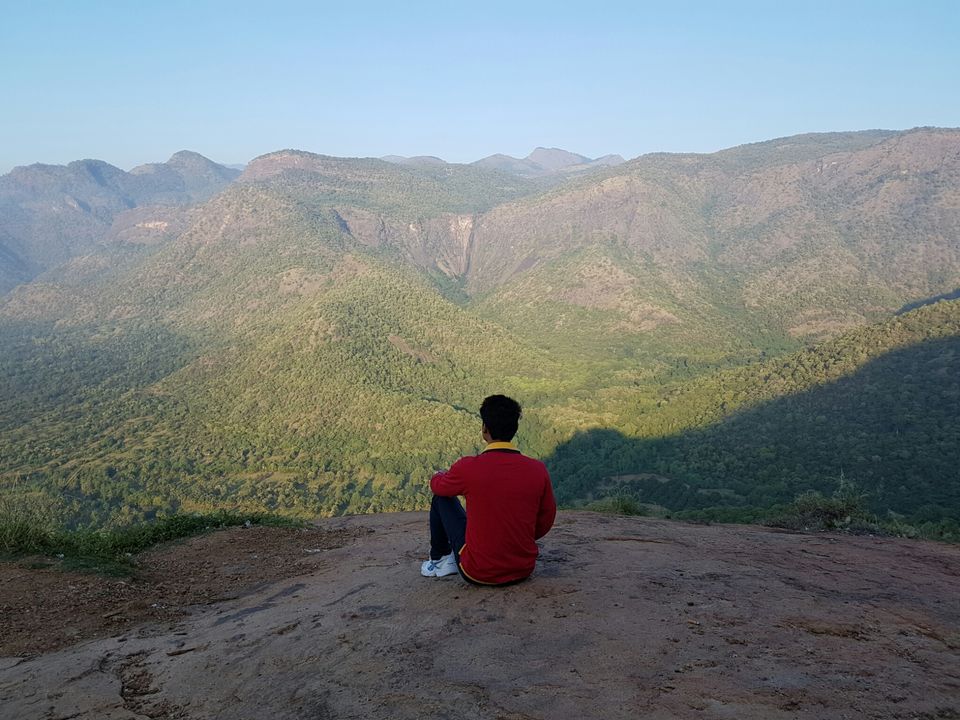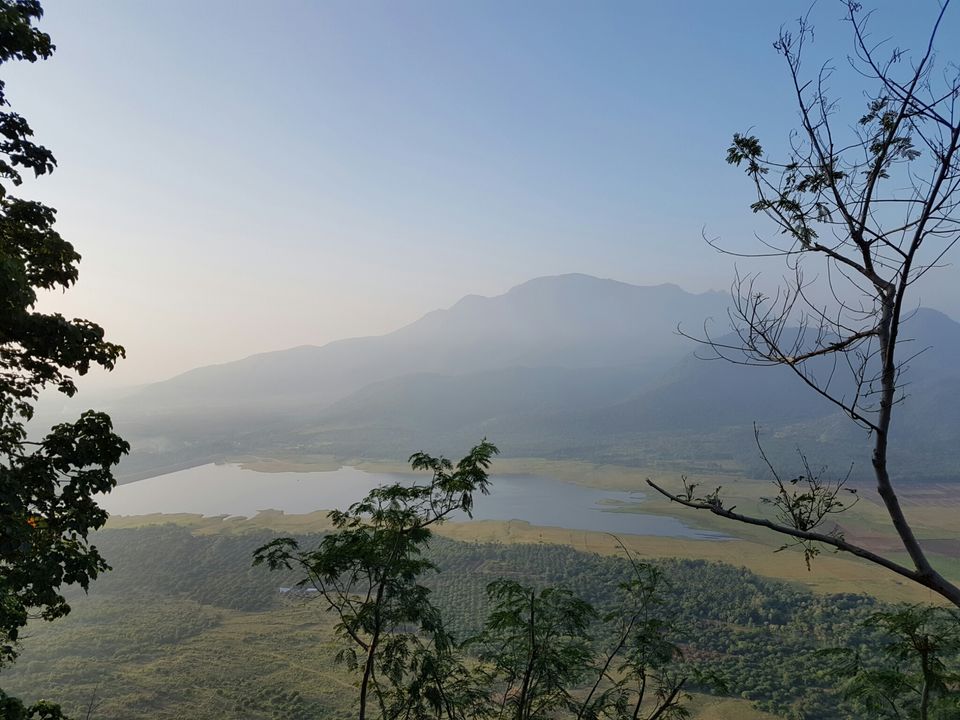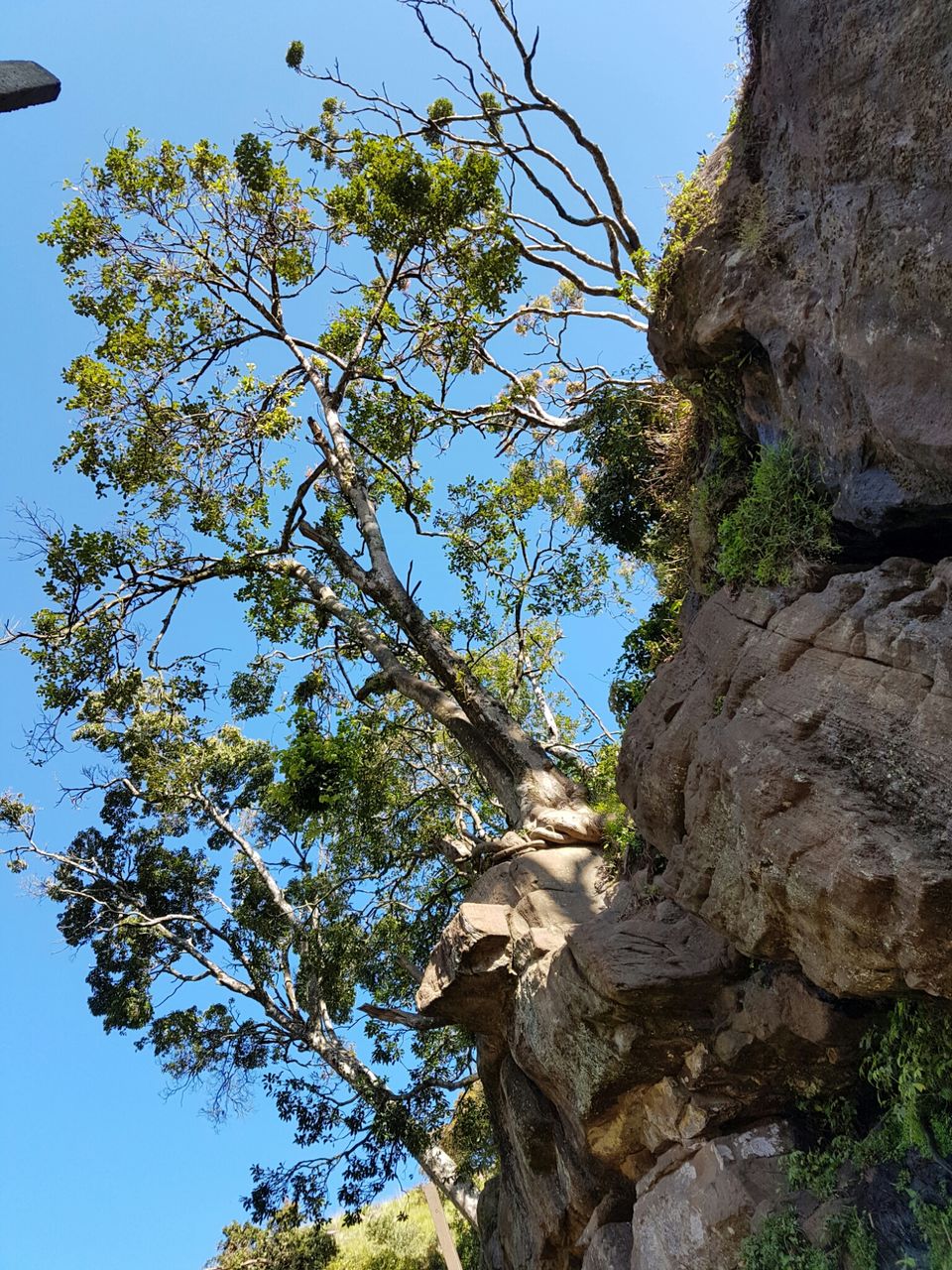 The journey by cab takes a little over 2 hours. However one can also avail local buses plying between the two points.
Where to stay:
Kodaikanal has lots of options for staying, varying from cheap to luxurious places. We wanted to stay away from the hustle bustle of the crowded town center, so we chose Greenland's Youth Hostel, which is a little away from Kodaikanal Lake. The place is located along the side of a hill, facing the South-East-East direction, and the panoramic views it offers are spectacular. It offers both dormitories and rooms. The rooms are spacious and clean, with large glass windows. We were particularly mesmerized the next morning when we woke to up the view of the scenery ahead of us- clear blue sky, a bright sun, thick layer of mysterious clouds, and tips of hills piercing that layer. It was a scene to behold.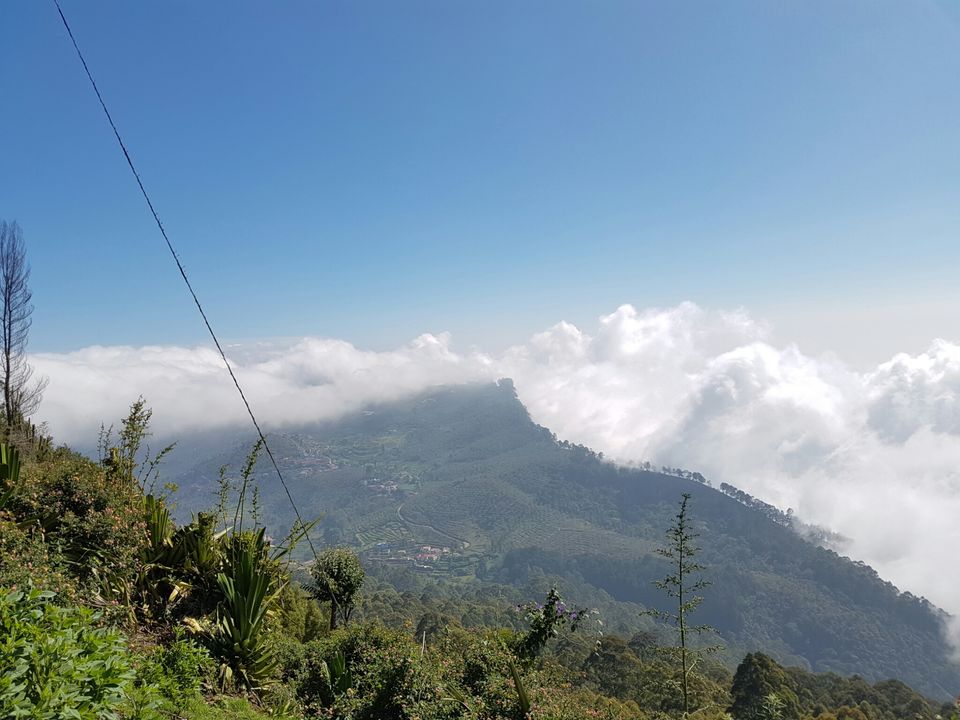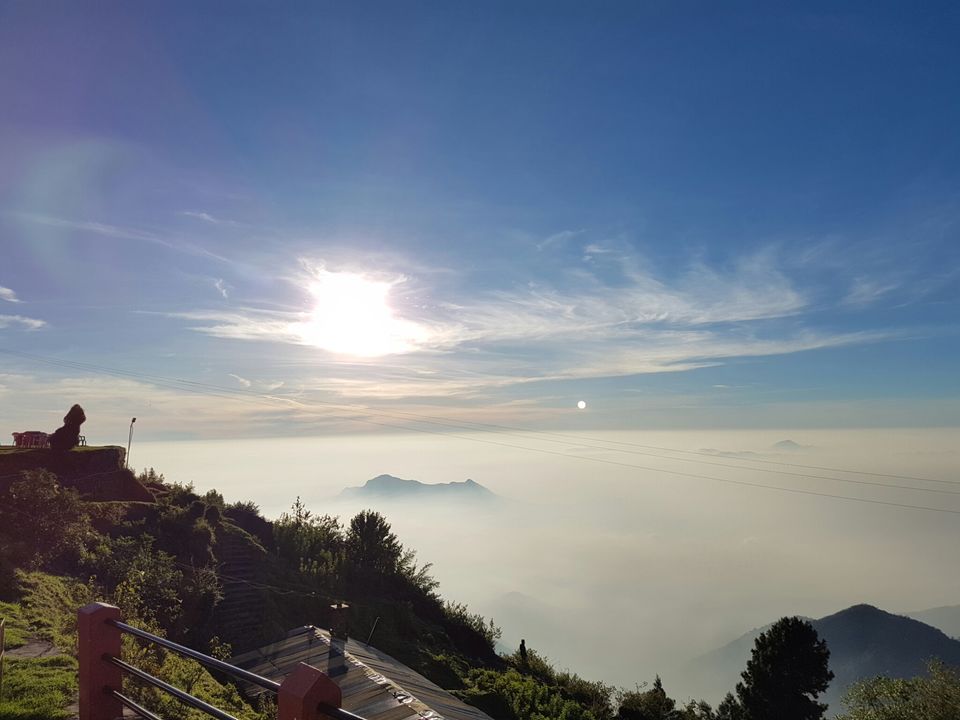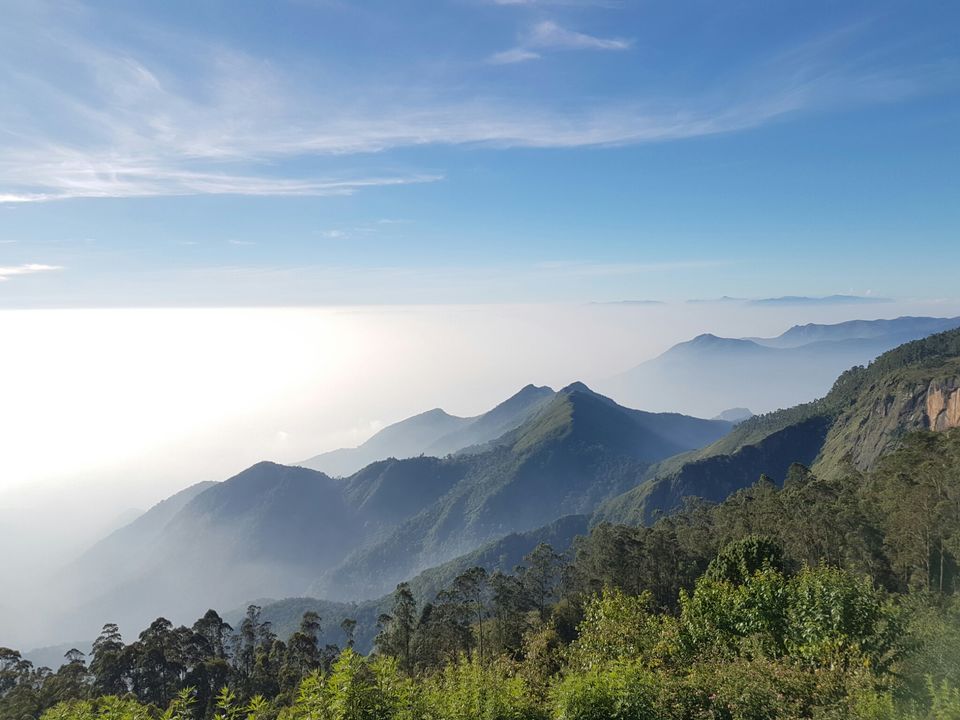 Soon after checking in we freshened up and got ready to set out for local sightseeing in a hired cab which cost us Rs 1200 for the following itinerary.
1. Coaker's Walk: As we exited Greenland's, we found its entrance. This is a promenade stretching for about a kilometer along the slopes of a hill. Although the road is filled with food and garment stalls, the other side offers magnificent views of the hills and valleys lying ahead- step like slopes, small houses, serpentine roads, and hill ranges in the back enshrouded with clouds. Tip: Go early in the morning before more clouds fill up.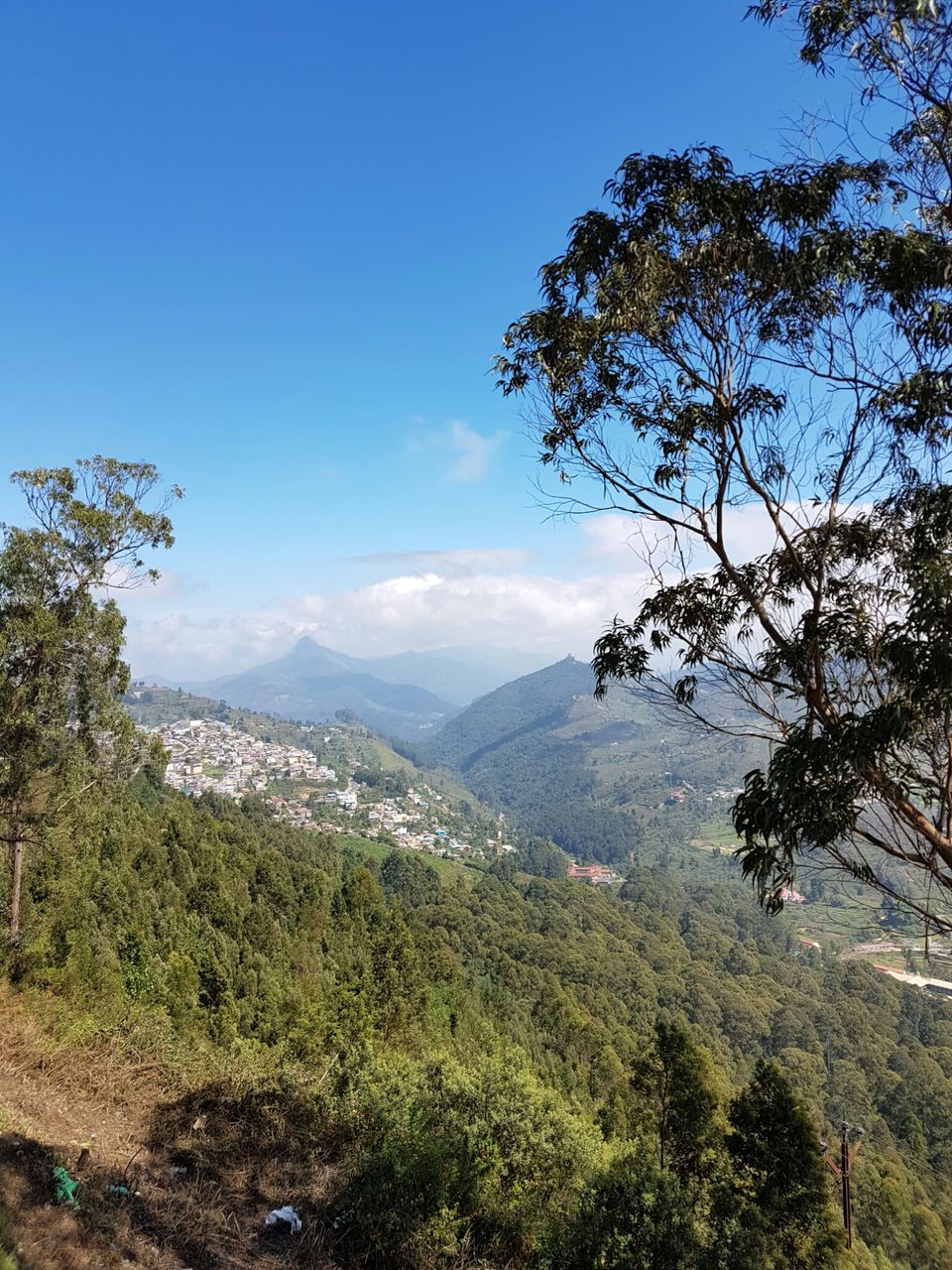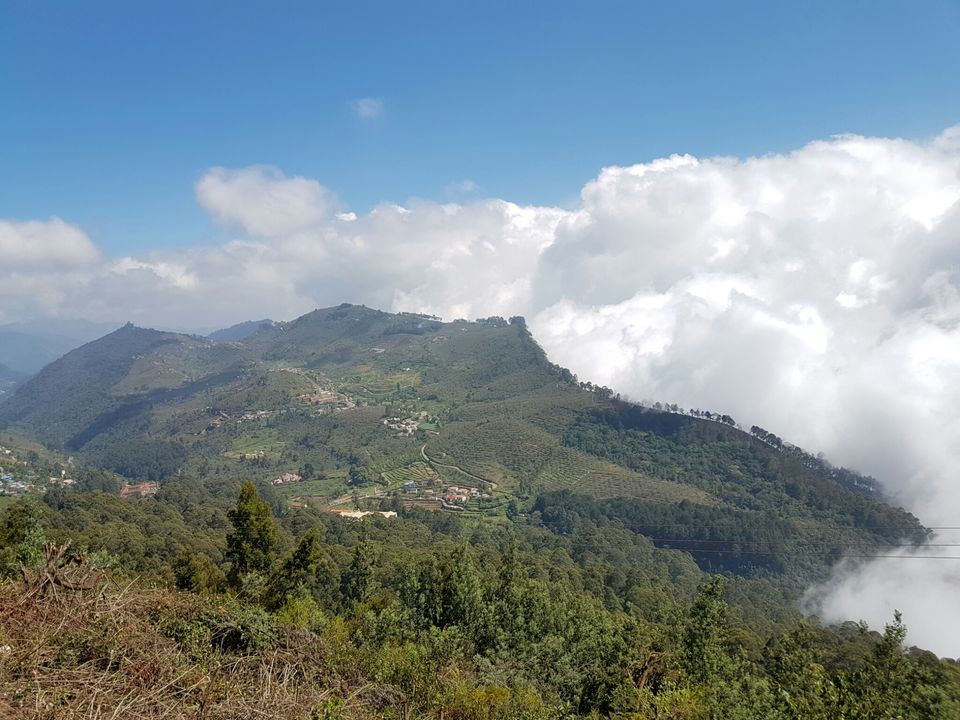 2. Saleth Matha Church: This is a very beautiful church with a pleasant atmosphere to relax. The architecture is splendid, and the surrounding is calm. We stayed there for half an hour before heading to our next stop.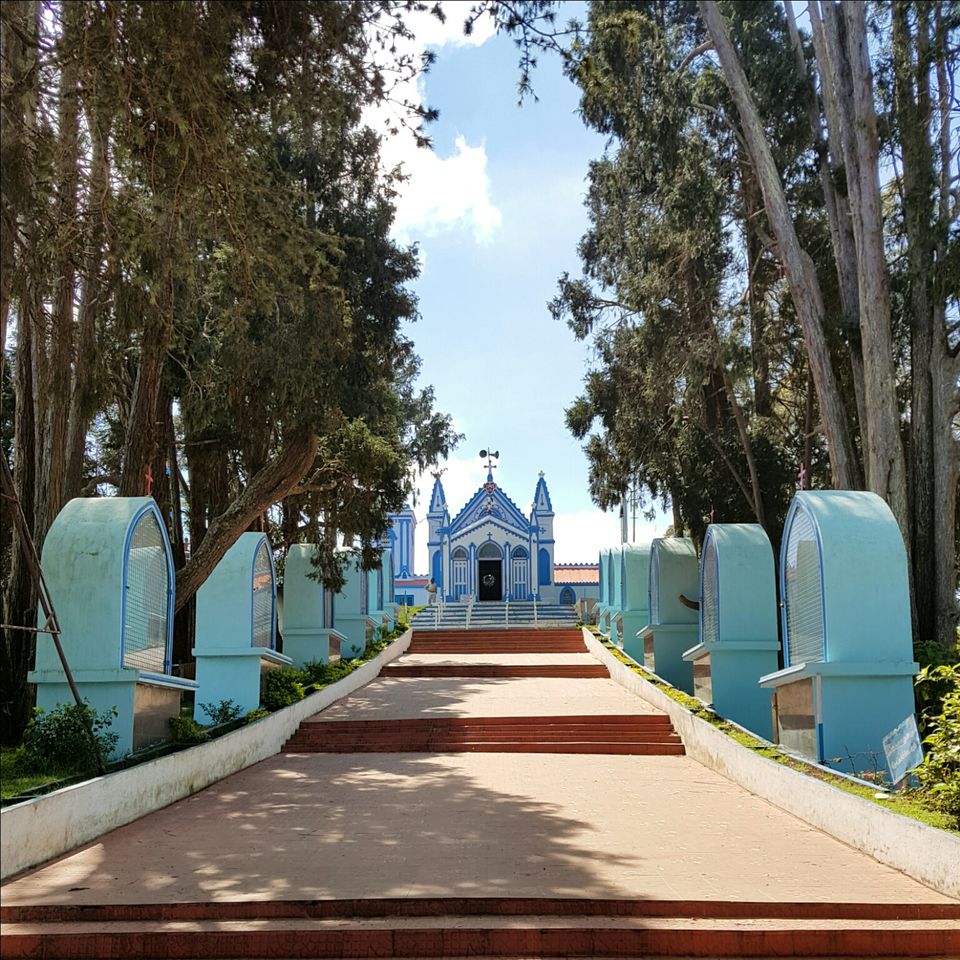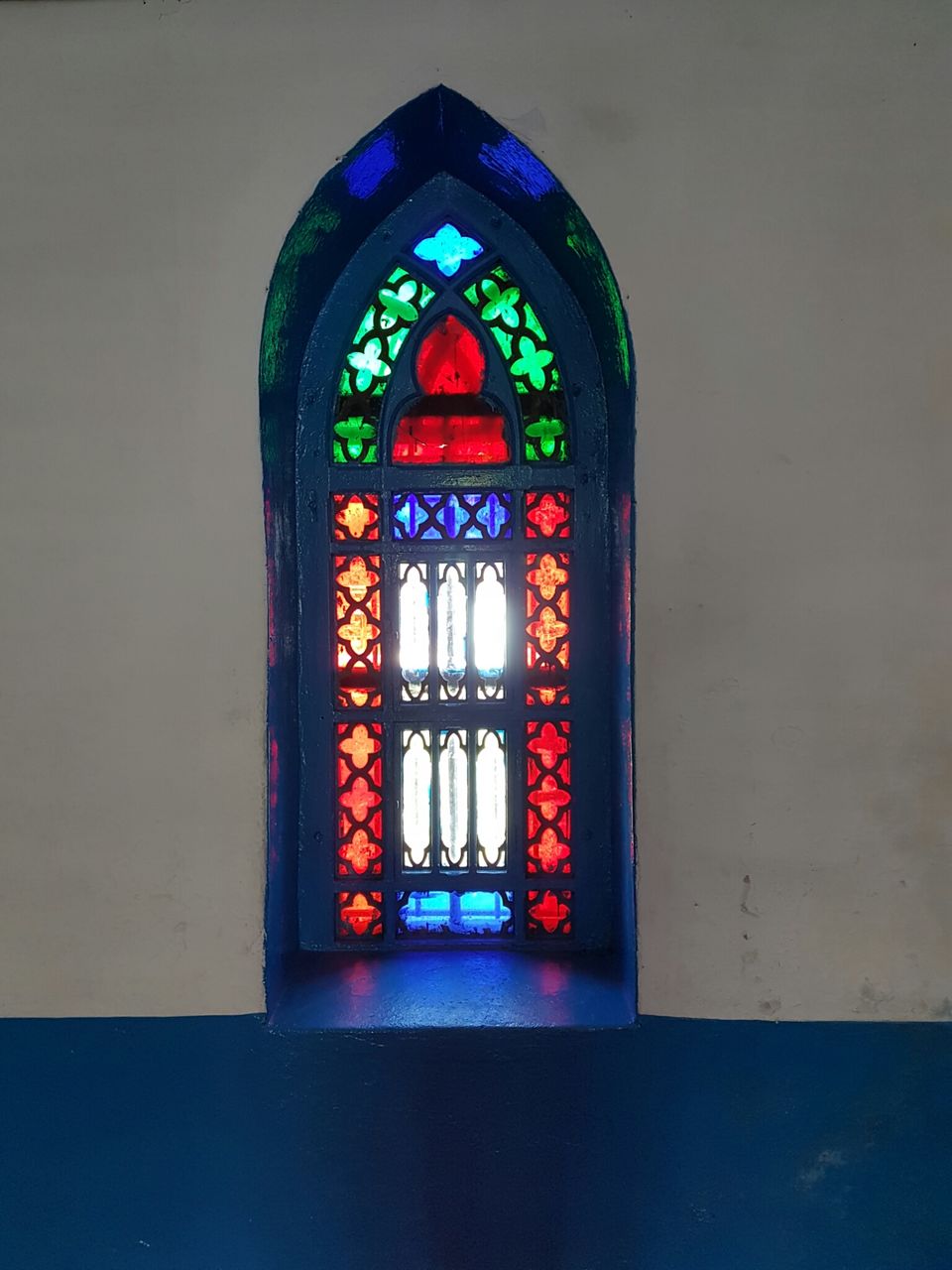 3. Upper Lake View: A viewpoint from where the Kodaikanal lake is visible. Not much of a beautiful scene, not a peaceful location either. We took a few photos and left.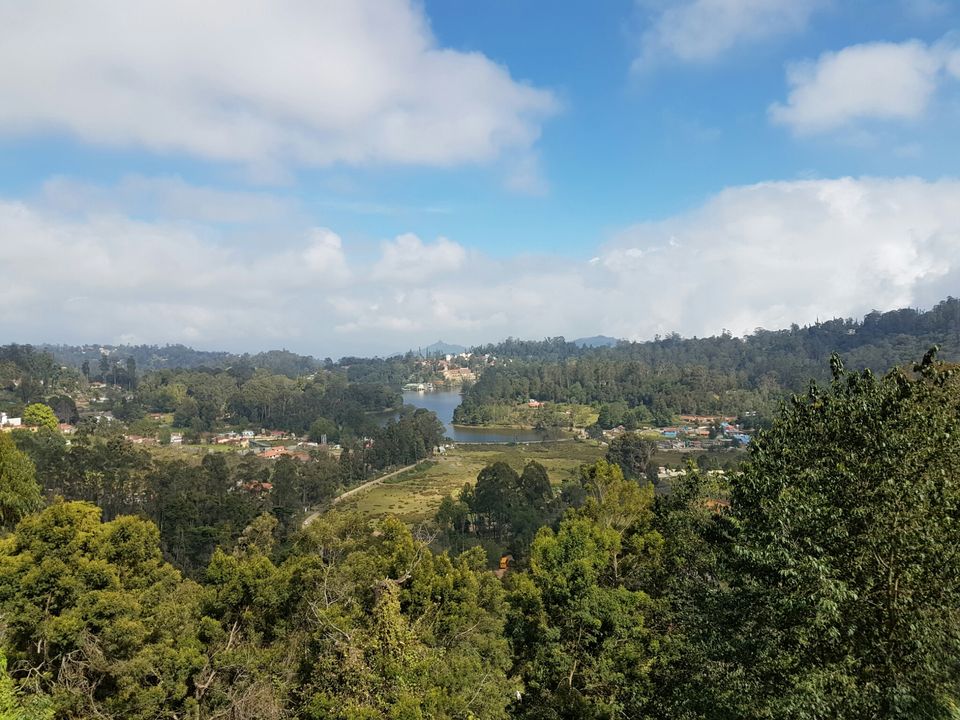 4. Moir Point: This is another viewpoint named after the Englishman Sir Moir who began the construction of the road which leads to Berijam Lake. There is tower which enables better views. But we were out of luck as at the time of our visit the entire place was engulfed in thick white clouds, obscuring the view ahead.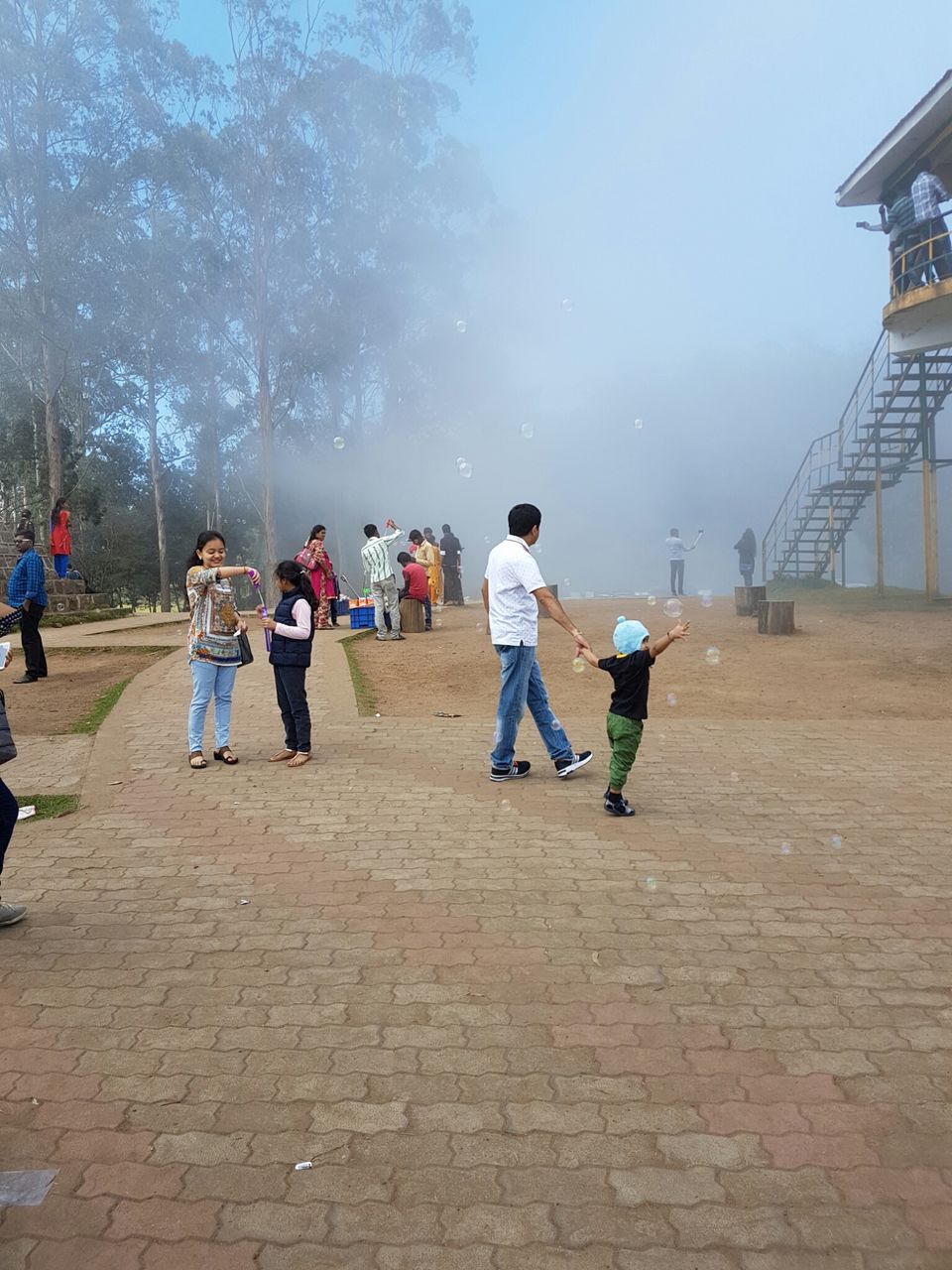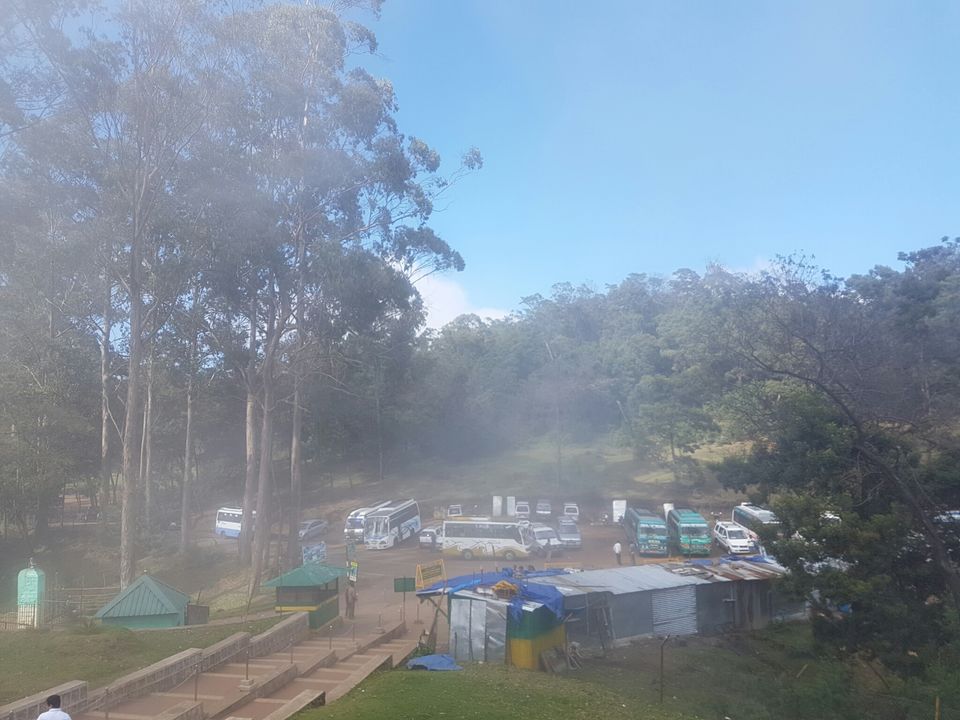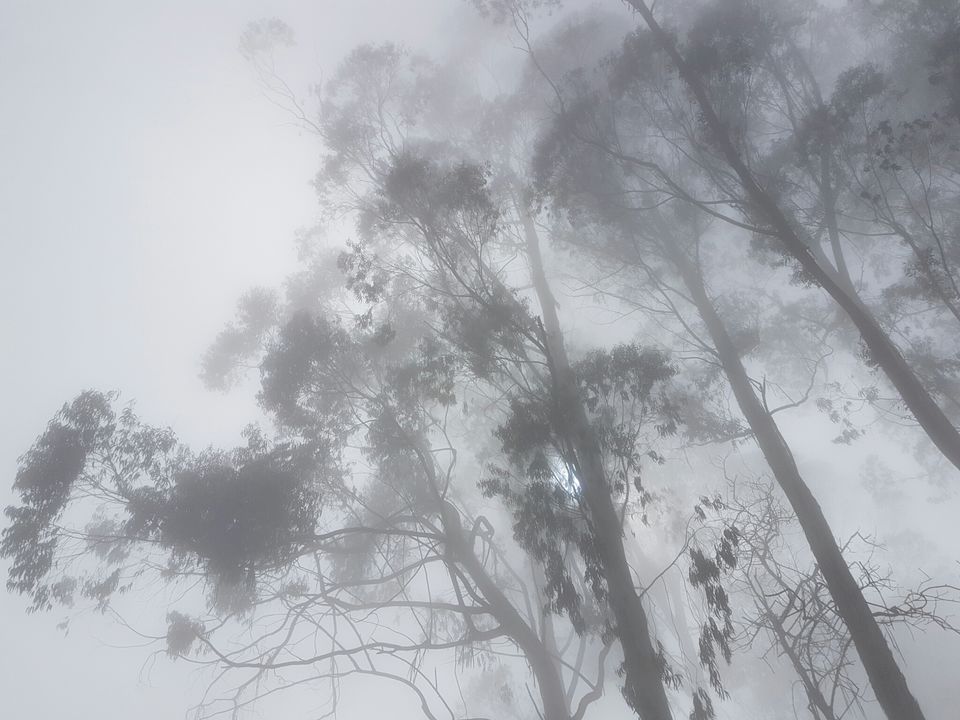 5. Pine Tree Forest: As the name suggests, this is a forest full of tall pine trees. One can enjoy riding horses. The entrance to this forest is a bit of a mess, but once you enter you can enjoy the cool atmosphere of a forest amidst tall pine trees. If you have time, enter deep into the forest, away from the crowd, and enjoy pure nature.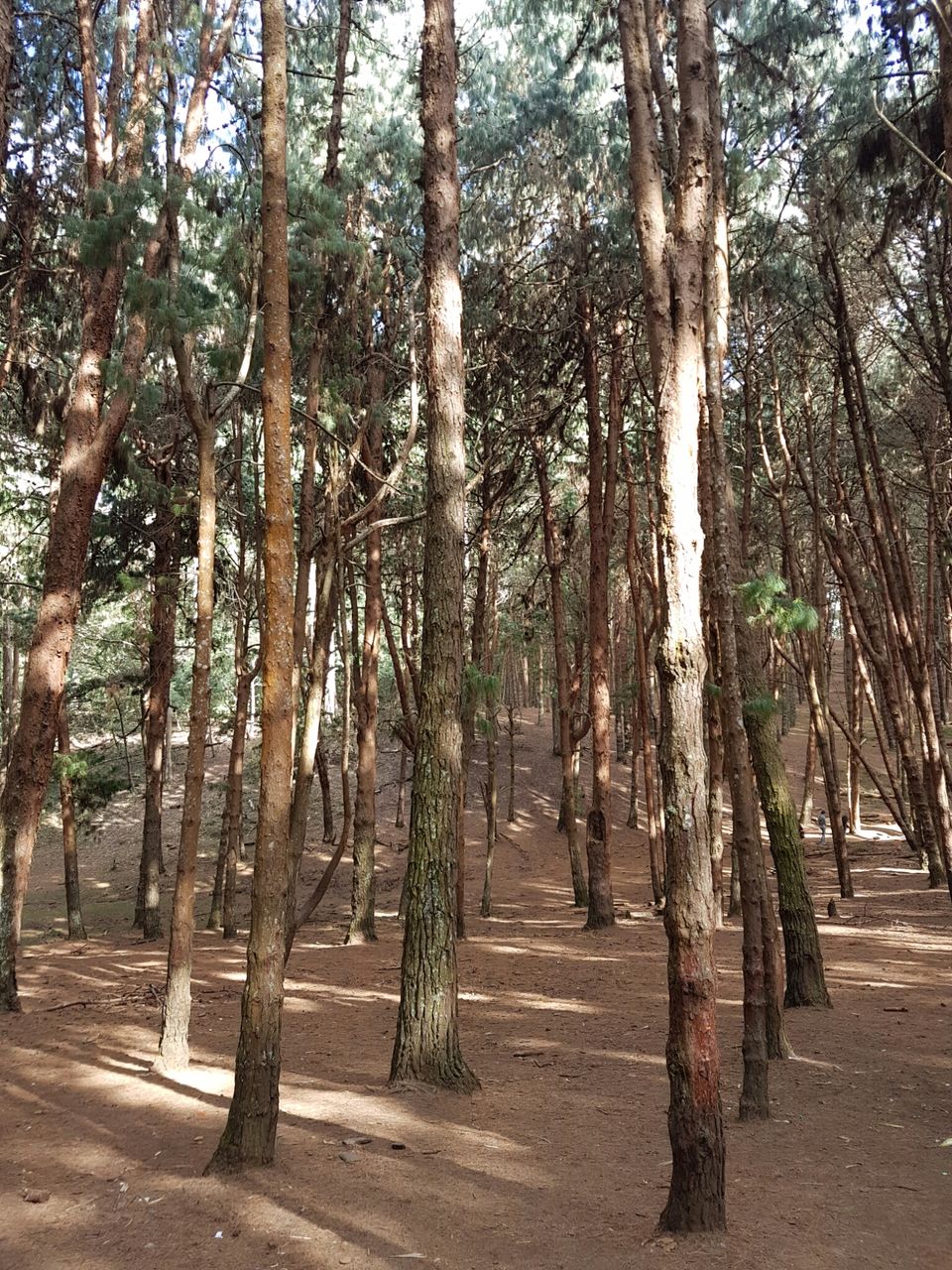 6. Guna Cave: No! You cannot do spelunking here, as the caves are closed by iron gates to prevent accidental deaths from reoccurring. The name of the cave is derived from a movie shot in this location. When we went there it was entirely covered with mist and almost nothing was visible. The place is surrounded in all sides by long trees whose intertwined roots are out on the ground. Although the place is small and can get very crowded sometimes, it is still a nice place worth spending time at. Absence of people would make the place eerily beautiful, but there was a constant influx of people! If time is not a constraint one can go up the slope into the deep forest where not many people tread. We found a few roots in the form of swings!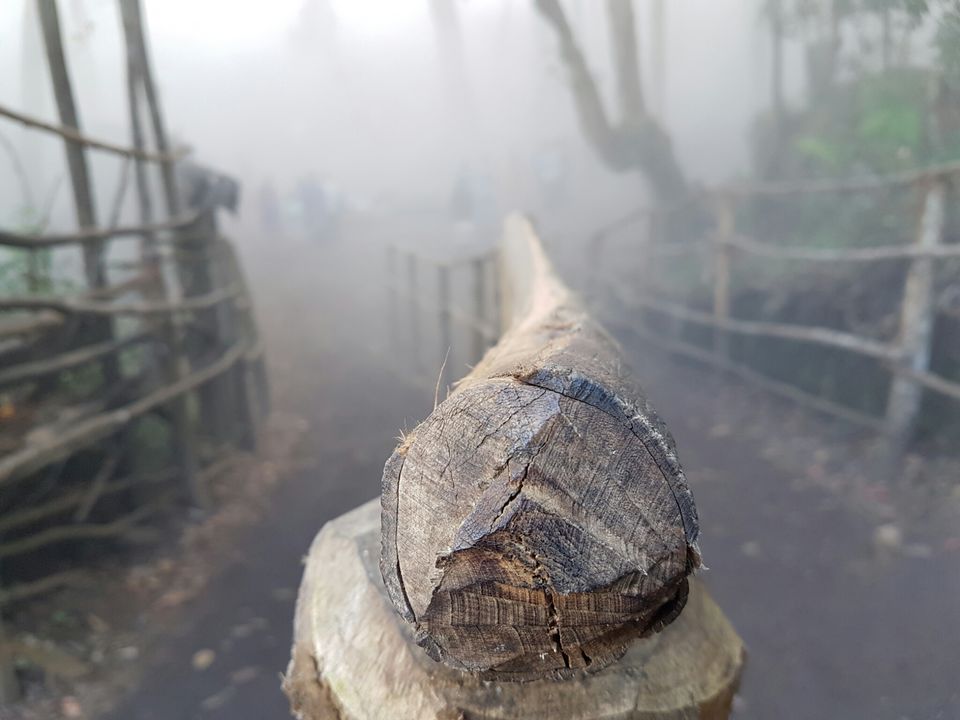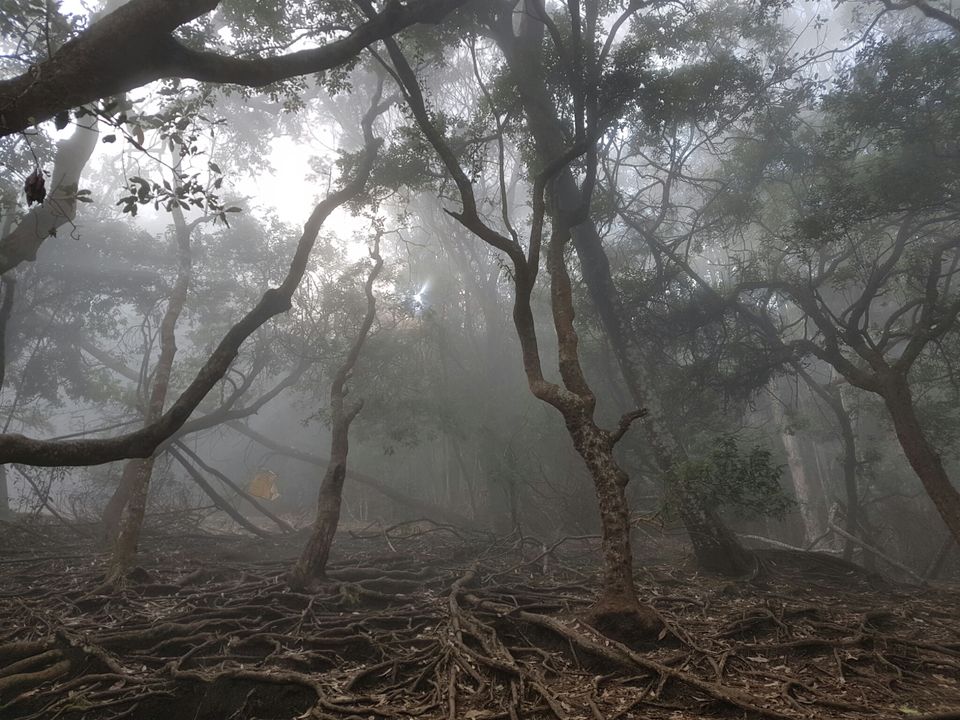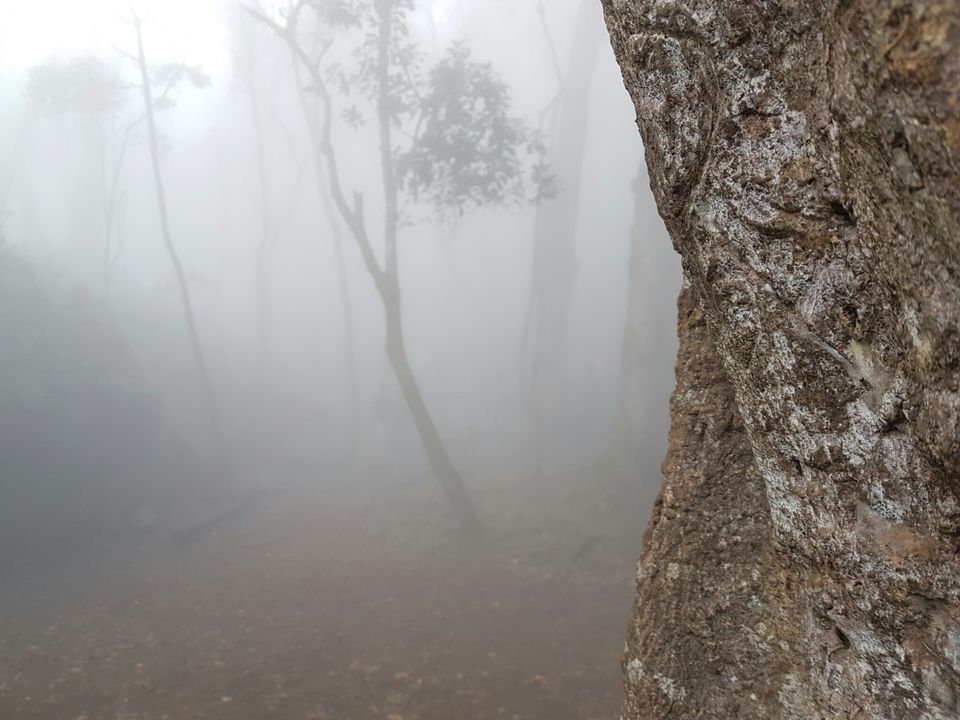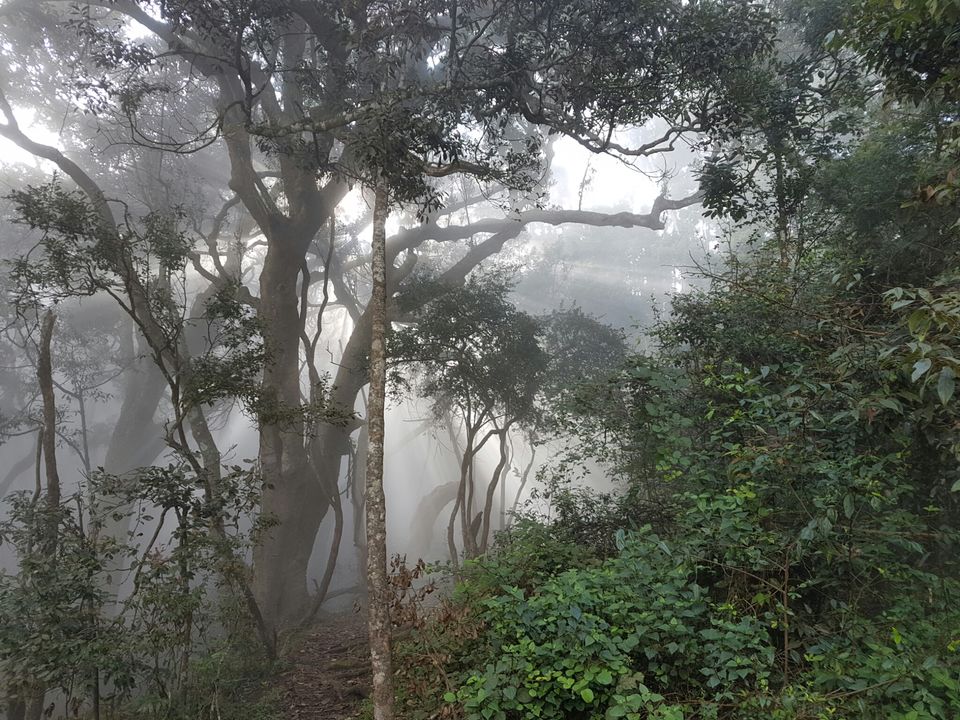 7. Kodaikanal Golf Club: Our cab driver took us to this place since it was mentioned in the itinerary. Nothing much to view except for vast green fields.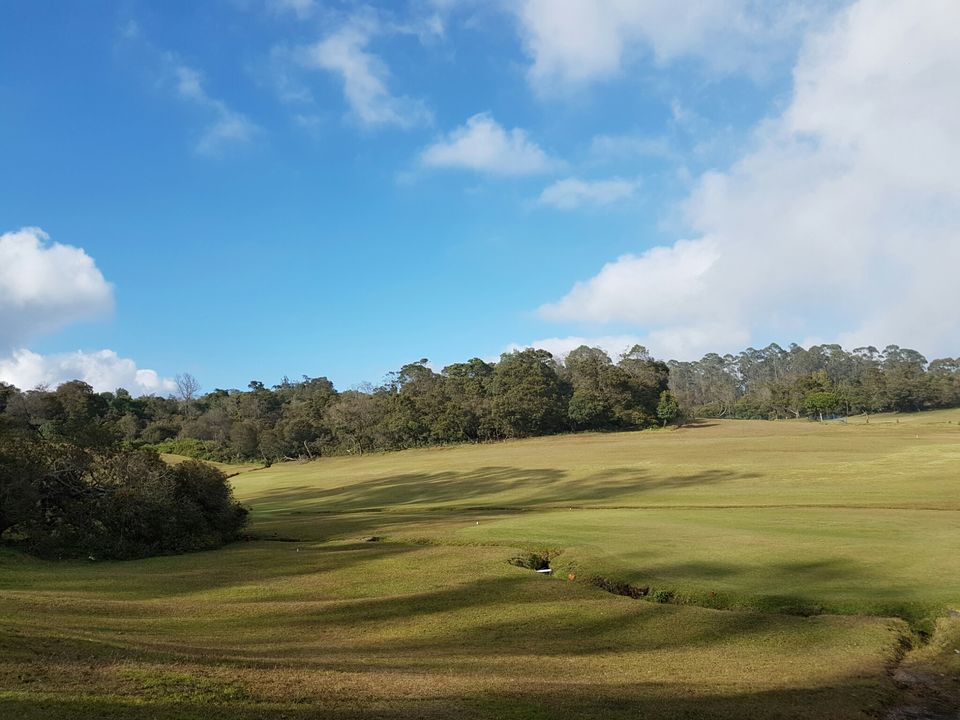 8. Fairy Falls: There was no water. We quickly went to some adjacent shops for a bit of shopping. Home made chocolates I bought from there are to die for.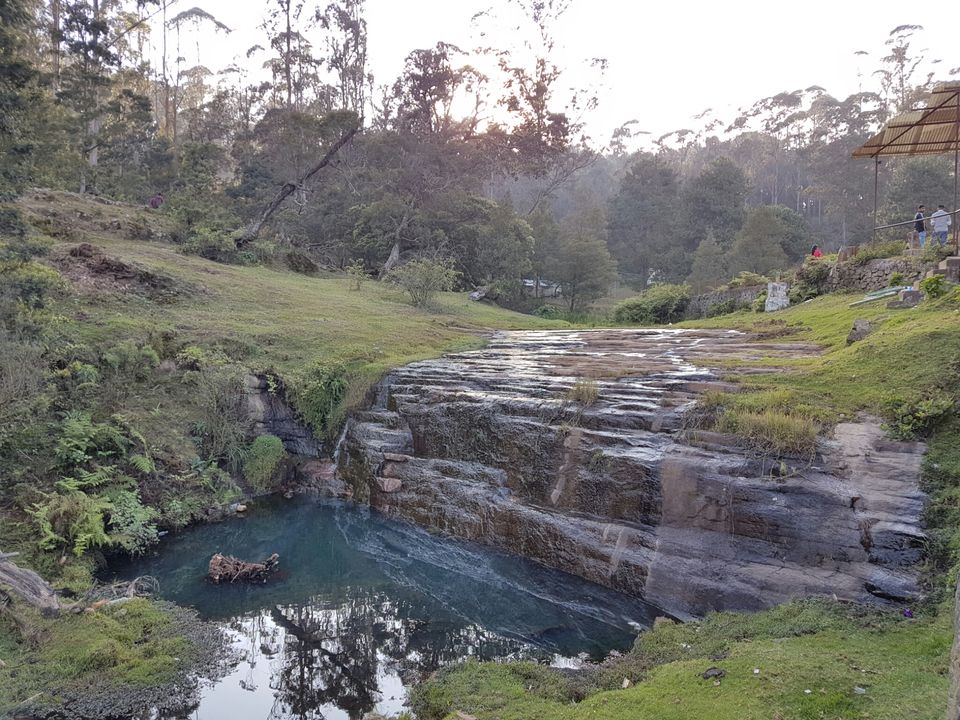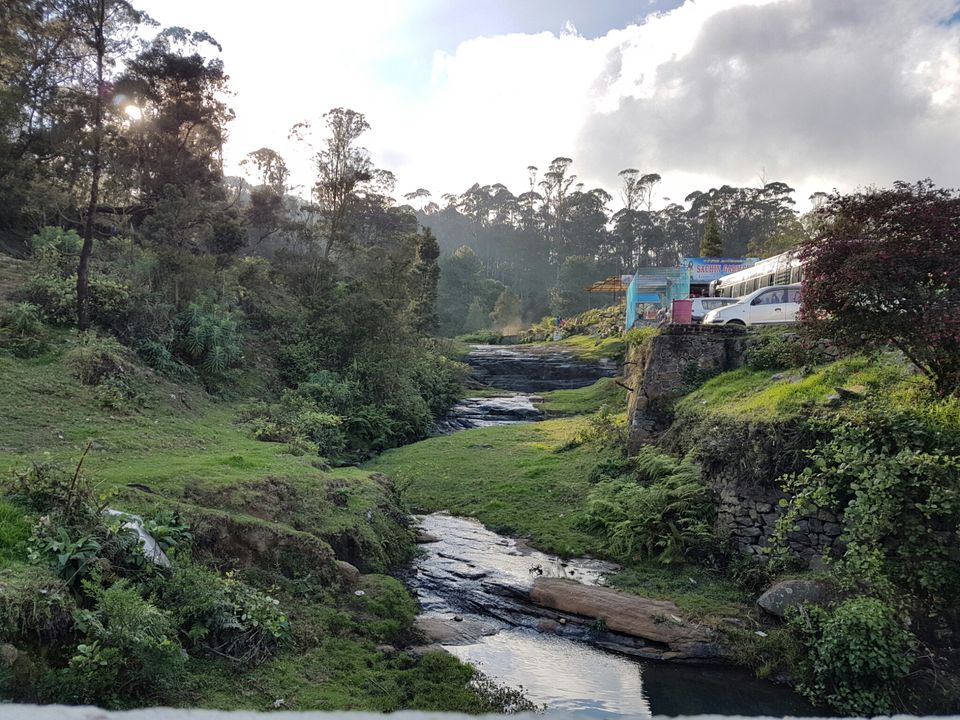 9. Kodaikanal Lake: Our cab driver dropped us here as the final point. It was around 5:30 in the evening and darkness and cold were fast descending. We decided to skip boating and do cycling instead. And we did have a lot of fun cycling around the entire lake. The chill of the place added to the thrill. Cycles are up for grab for just Rs 50 per half an hour.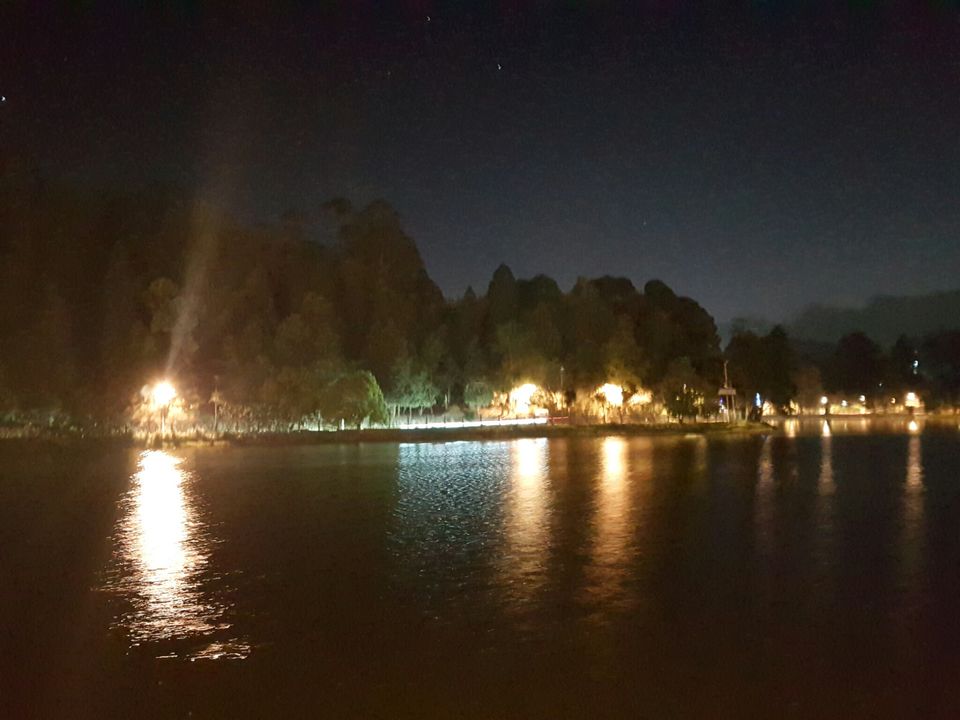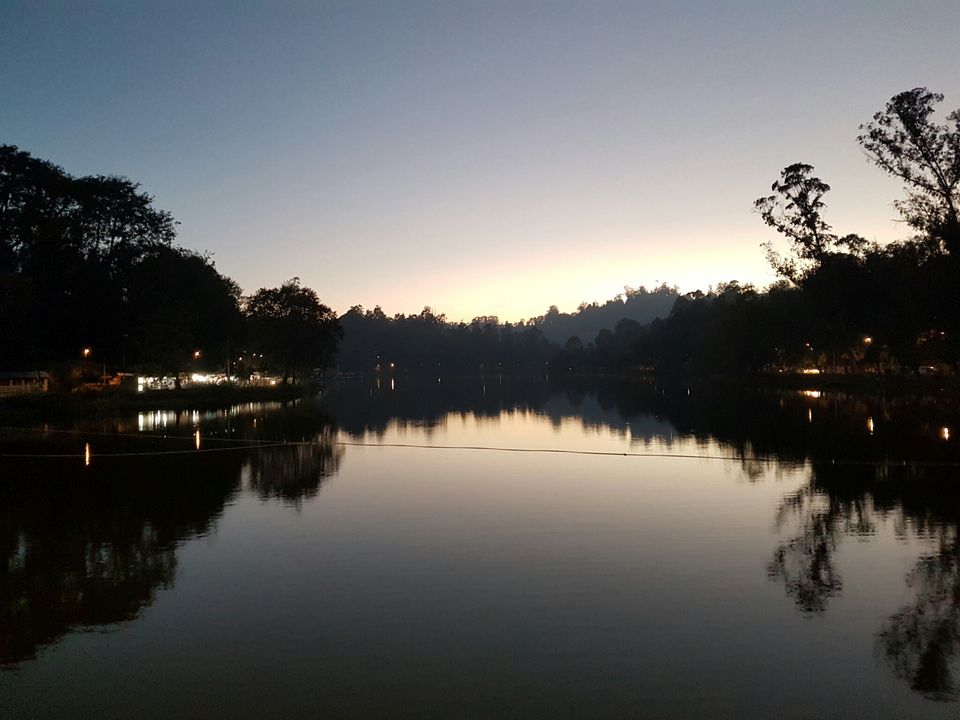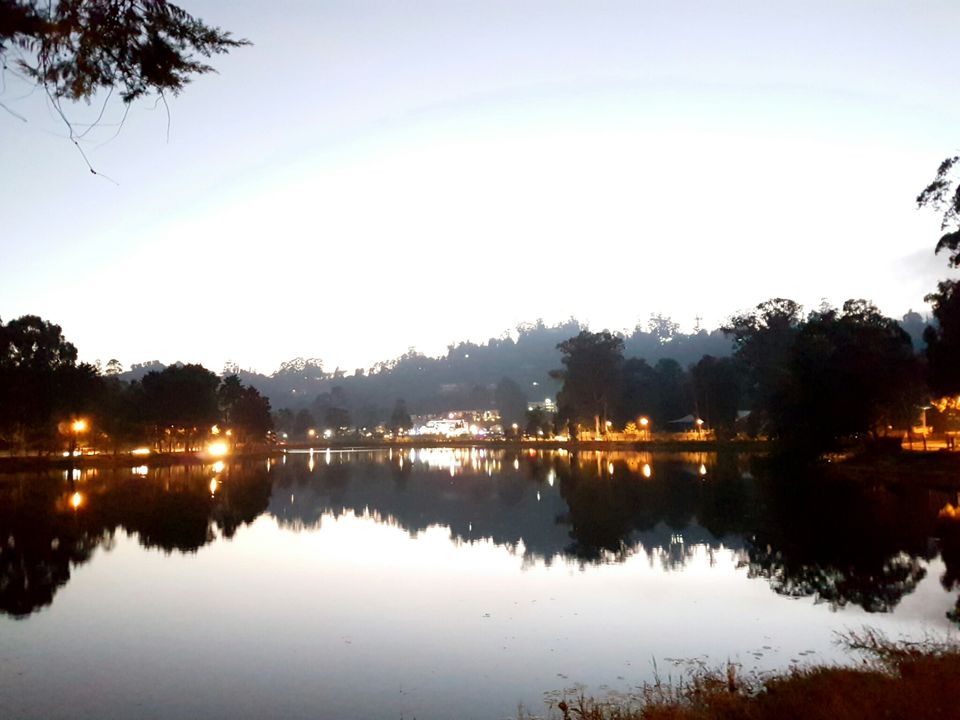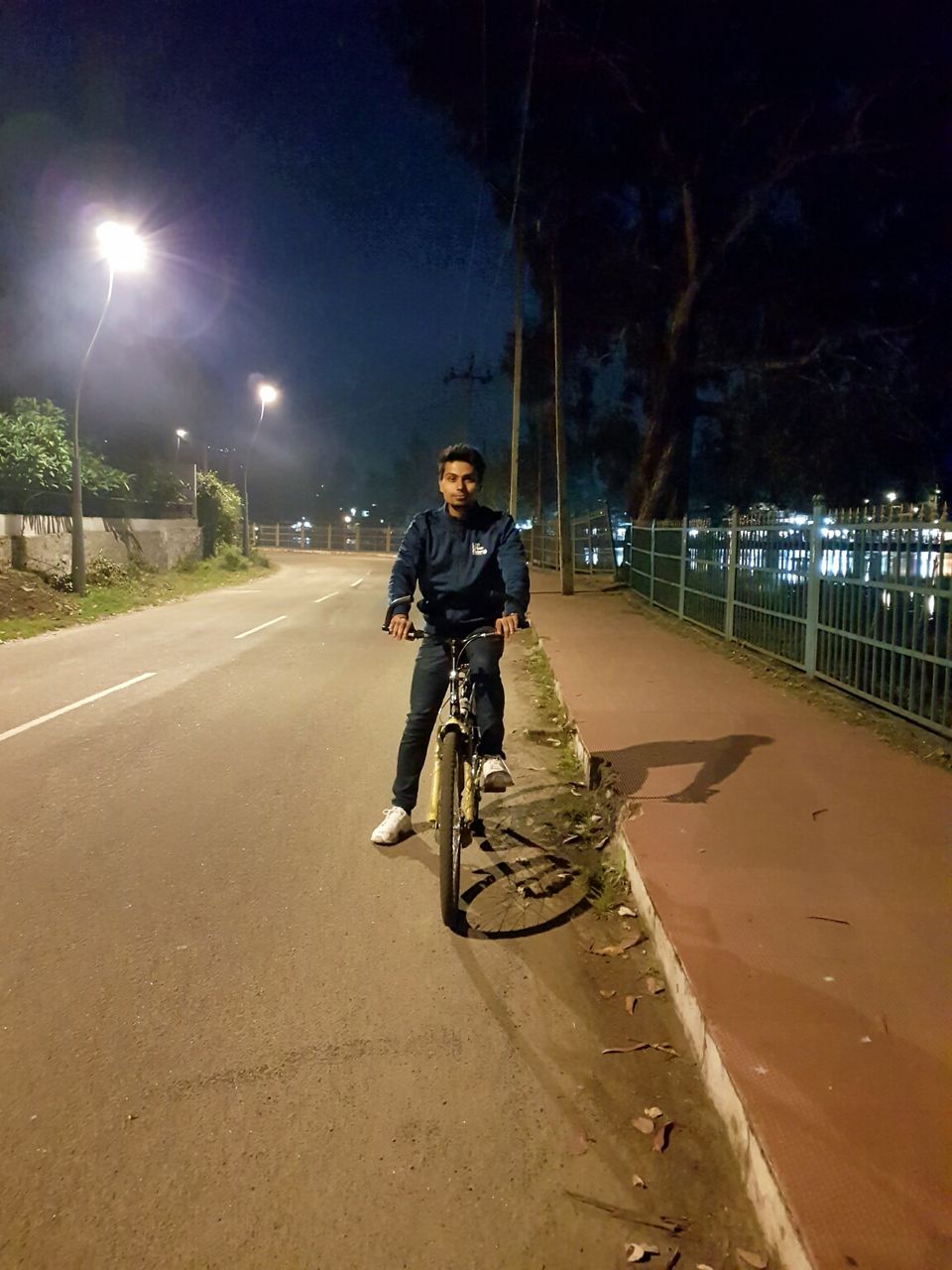 Our day 1 sightseeing ended there. After cycling we were famished and ran our way to the nearby Dominos. There are a lot of other options too. One can explore those if they have time.
Try staying outside a little more in the evening and feel the cold, the darkness of Kodai hills, behold the stars becoming more and more prominent. As we settled down in our room for the night, we had already decided to go trekking to Dolphin's Nose the next morning. We had already booked a cab which would take us to the point and bring us back to Kodaikanal bus stop.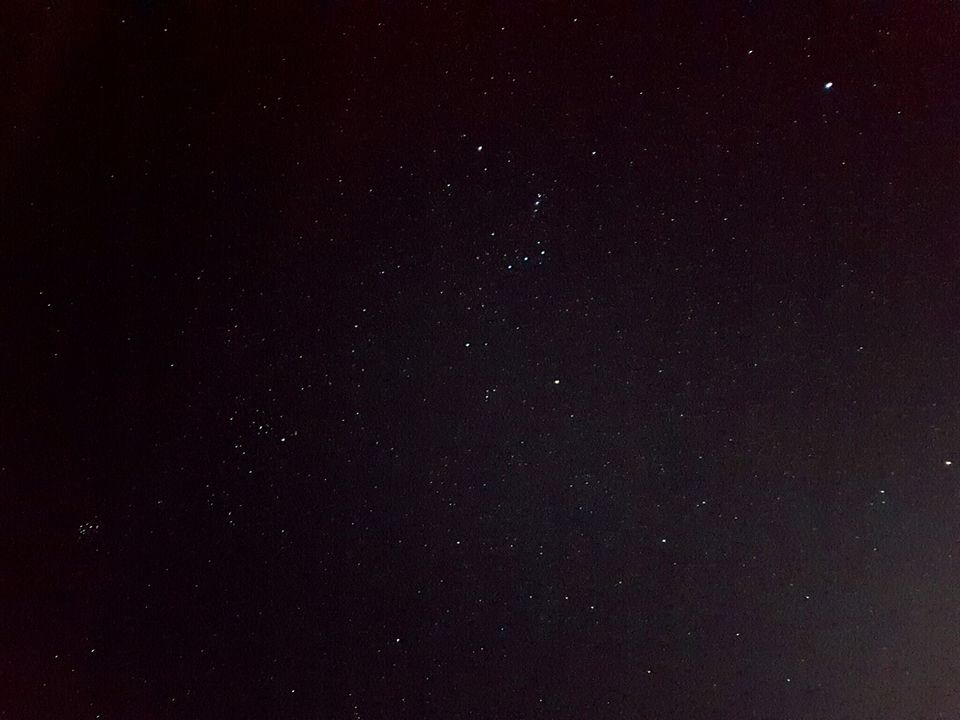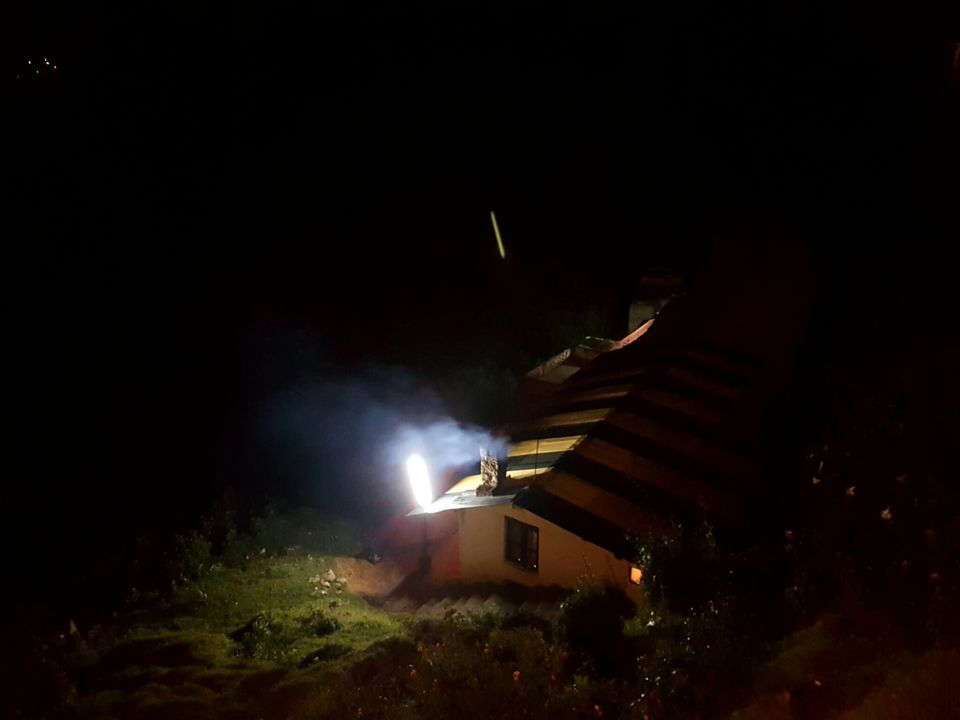 The next day we had our breakfast in hotel and got ready by 10 AM and started for Dolphin's Nose- a rock which resembles the shape of the name. This point at the edge of a sharp cliff provides a bird's eye view of the surrounding mountains and the scene it offers is fascinating. Our driver dropped us on the main road from where it was a downhill trek to the point. On the way lies another viewpoint called Mountain View Point or something which is good for taking photos. From there as you go further downhill you reach Dolphin's nose. We climbed up the rock and took photos. As it was very cloudy we couldn't get much of a view from there.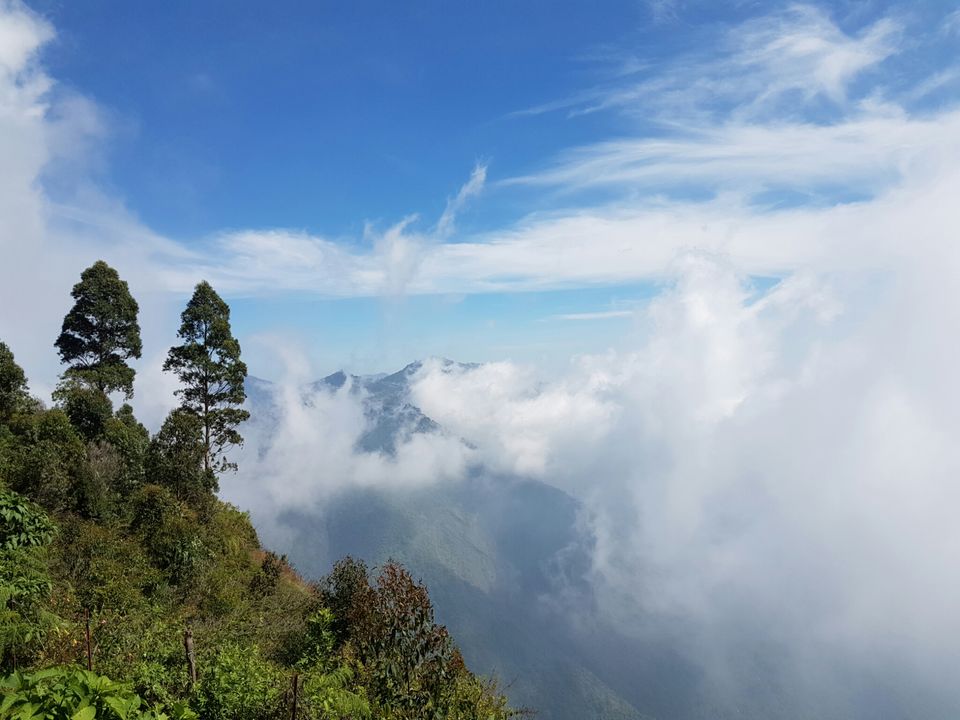 From there we again trekked our way down to Echo point which offers ever more breathtaking views of the surrounding mountains. There is a rock at the edge of a steep cliff, and if you can manage to reach there you'll be surprised with a terrifying and hypnotizing views. One must go to this point.
But the place was buzzing with people who were shouting at the top of their voices with the hope of hearing echo. We were looking for a calm place to sit and went down a little to the side of the point and found a rock overlooking a path which leads to a village. There we sat for hours, experienced the mist in the air hitting our skins so gently, the fog flowing by us, the clouds in the distant, the trees standing tall trying to go above the clouds, and the sun hiding behind them. We were enthralled by the somniferous beauty of the place; the serenity pacifying our minds, the tranquillity touching our souls. We sat there until we were feeling hunger pangs. We got up and had lemon sorbet, chips, and steaming Maggi from a nearby snacks vendor who was really amiable. We then travelled all the way up to the main road. The uphill climb was a bit tiring and exhausting, so it is advised to take rests in between.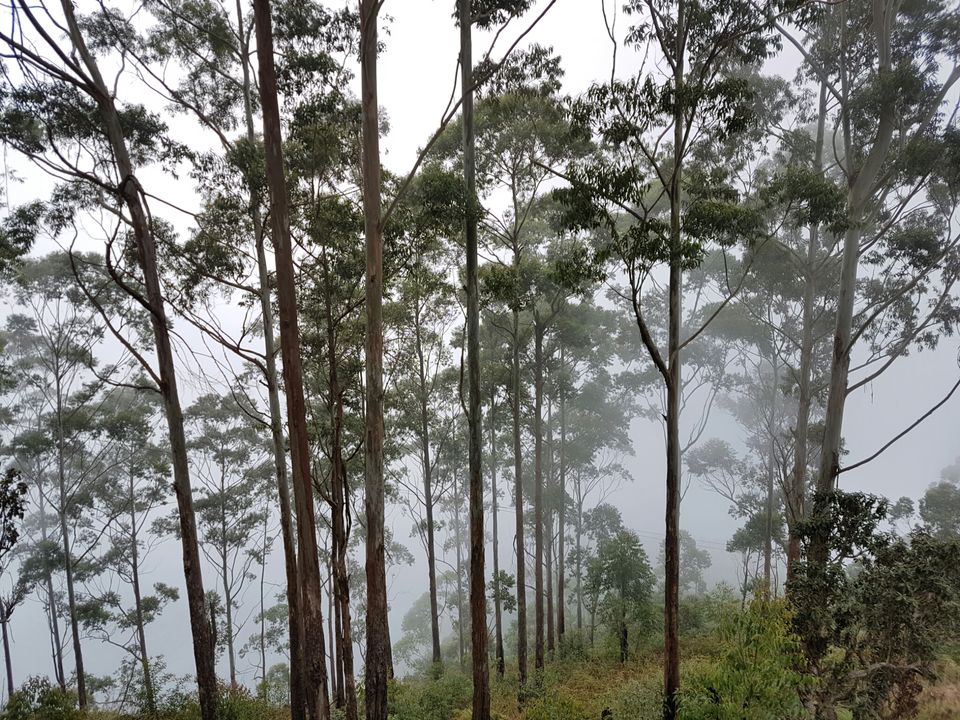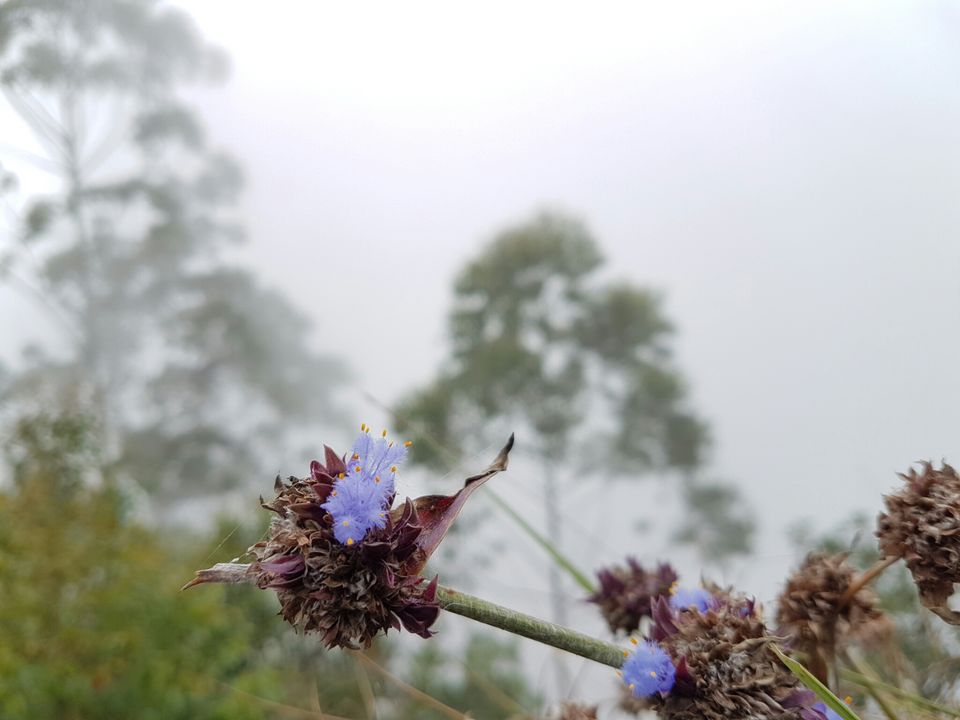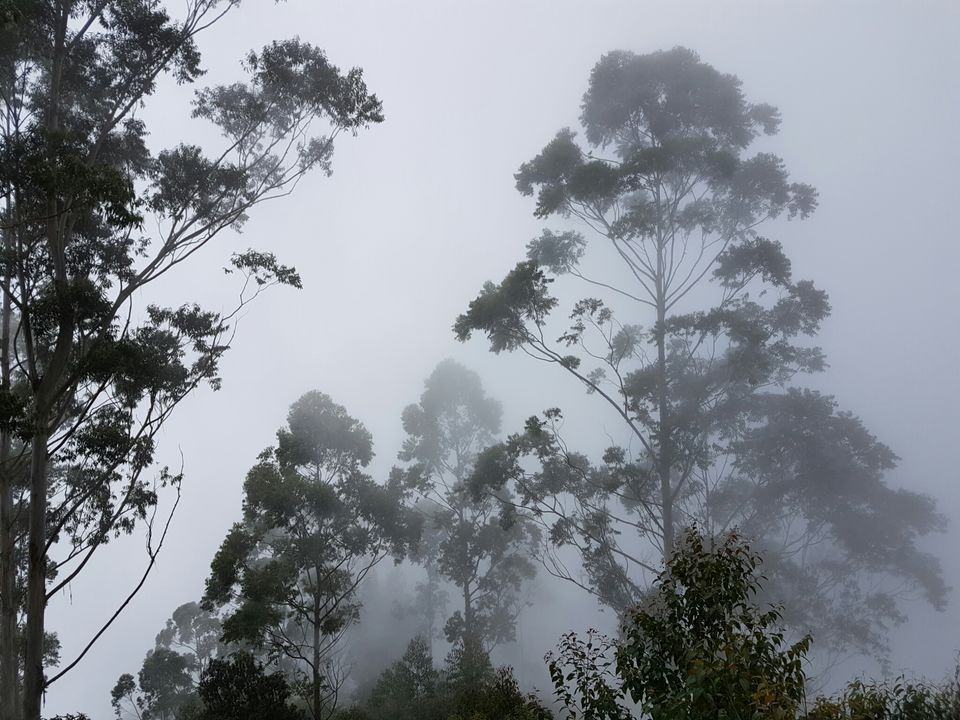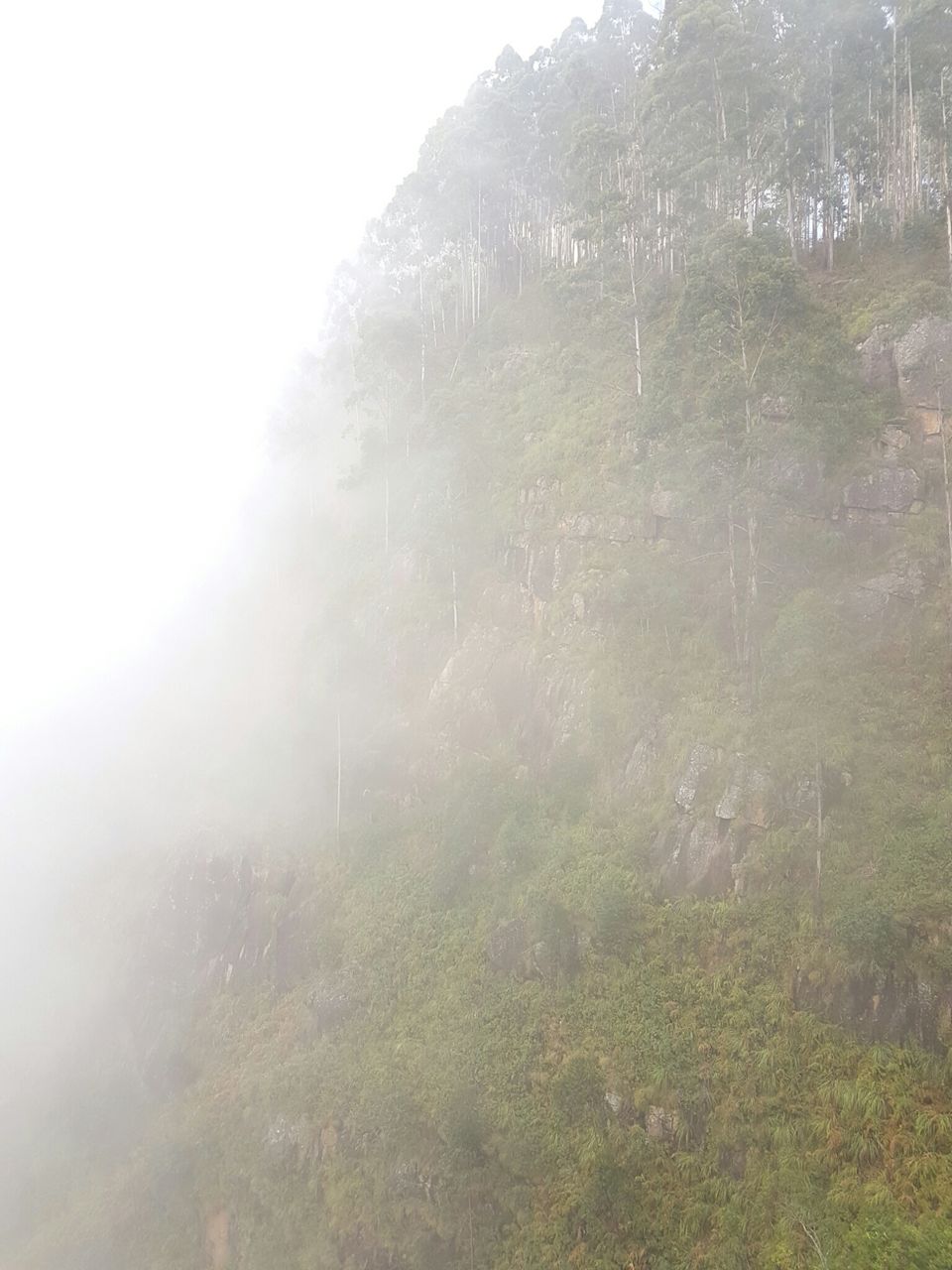 Tips: Wear proper shoes and clothing for the trek. Carry water to drink. Be careful while climbing the rocks at the edge of mountains.
As we reached the main road, we went to Altaf's Cafe which is a great place to eat after the fatiguing trek. They play really cool music and serve delicious food.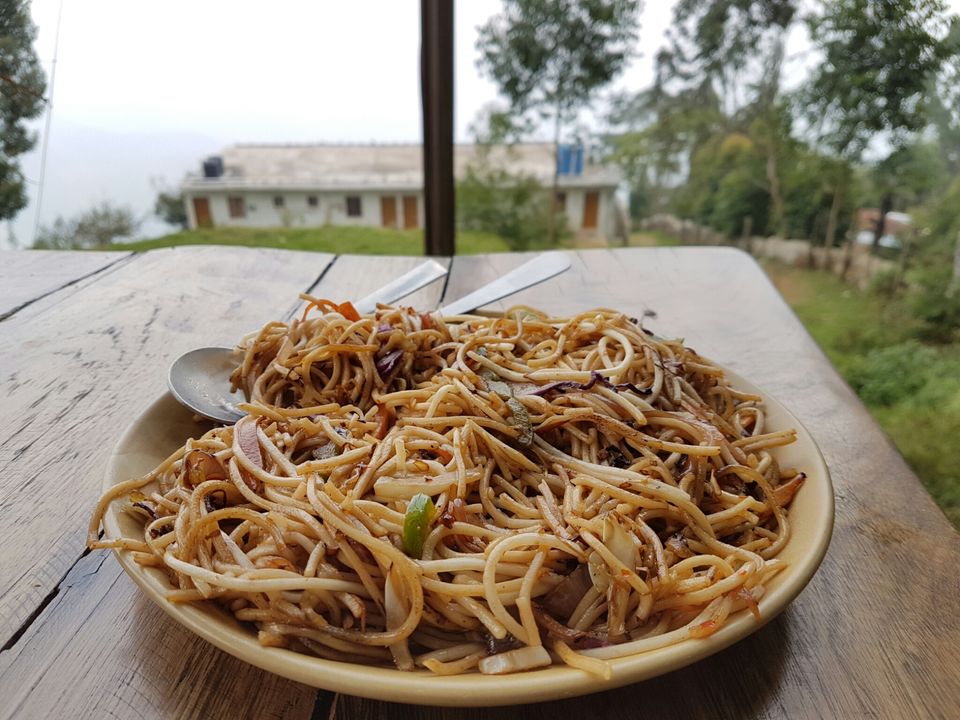 During our journey back, we were shown Vattakanal Falls which also lacked water and we didn't get down to view it.
As we reached the bus stand at around 4 PM, we searched for buses going to Kodaikanal Road Railway Station. Luckily there was a bus which would leave at 4:20 PM. Reaching a bit early will help you get seats in the bus which reaches its destination at around 7:30 in the evening. Our train NCJ Chennai Express was at 12:46 AM, and we waited in the station waiting room. The next day, we reached Chennai in the afternoon.
Thus our weekend trip to Kodaikanal came to an end. Kodaikanal is an experience in itself. One can enjoy both forests and mountains there. The pristine nature will spellbind you. There are points which are worth not seeing or will feel redundant. Don't feel the rush to cover all points there, rather feel the beauty of the hills in a laid-back manner. And what can be a better time to visit this than in winter when temperature at night drops to around 9 degrees Celsius! Don't think, just go there.