Last year me and my husband went to Pune as my husband has some official work over there. For weekend we were planning to visit some nearby places. We looked for the best possible options, which we can visit in a day trip that is how we decided to go to Lonavla.
Lonavla is a hill station around 65 km from Pune, which is far more beautiful and enchanting than I have imagined it to be. After doing some search about itinerary we decided to travel by local train which run from Pune junction to Lonavla railway station. It is the cheapest that is just 15 rs per person and at the same time comfortable way of transportation from Pune to Lonavla.
We went to Pune railway station bought tickets for Lonavla and boarded the train around 8 am and reached Lonavla around 9:30 am. This local train runs on frequent basis from Pune to Lonavla starting from early morning till late evening so you can take any according to your time schedule.
We deboarded the train and headed towards the exit gate. Once we came outside the station, there we found some local tourist guides who were offering one day tour services for sightseeing in Lonavla and Khandala by taxicab. After discussing with them about the rates and itineraries we hired a taxicab for 1200 rs which was for a full day trip covering five main points Khandala, Kune falls, Lion's point, Bhushi Dam and Lonavla Lake.
First of all we went to Khandala which is at a distance of 10 km from lonavla railway station. Khandala is famous for its rock formations of different shapes.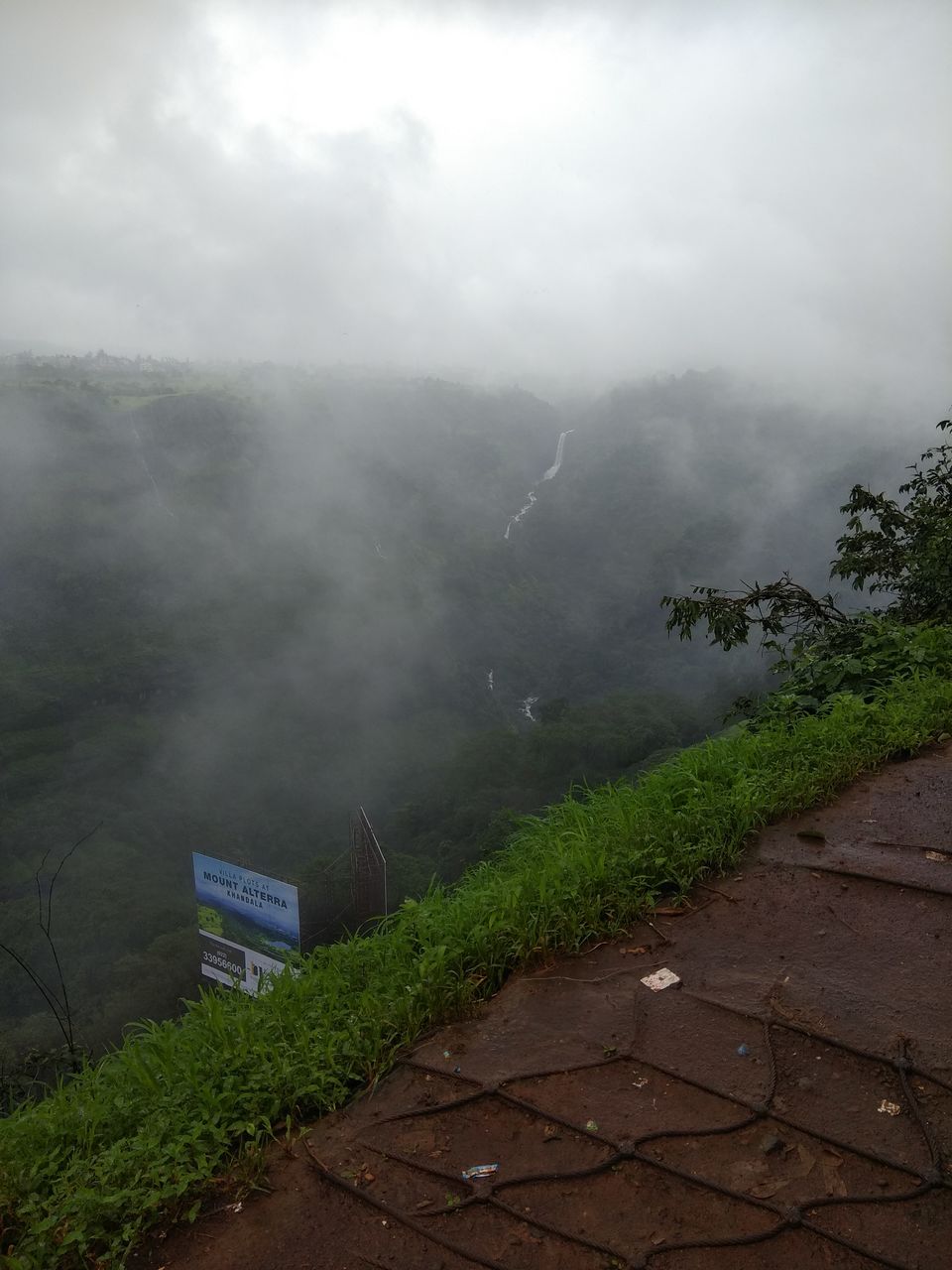 Once we reached there and get down from our cab, there is a stunning view of the beautiful landscape in front of us. After enjoying some time by looking and appreciating all the scenic beauty around us and taking some photographs for memories we moved towards our next destination, Kune falls.
Kune Falls is located centrally within Lonvala and Khandala valley is a three tired waterfalls with a total height of two hundred meters . The waterfall is the 14th highest waterfall in India.
The place is surrounded by lush green vegetation and provides a great visual experience. We remain awestruck for a moment by seeing such a huge waterfall flowing gracefully. The time to visit the waterfall is from 8 am to 6 pm. After spending some time we moved towards our next stop, which was Lion's point.
Lion's point is that point which offers a great view of the valley below.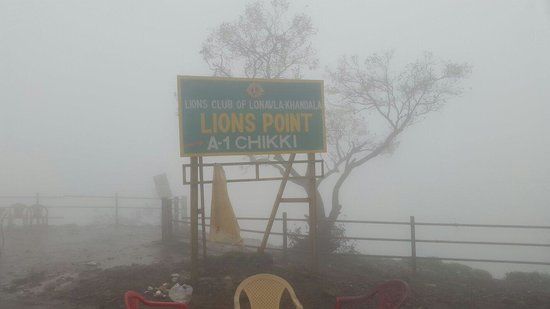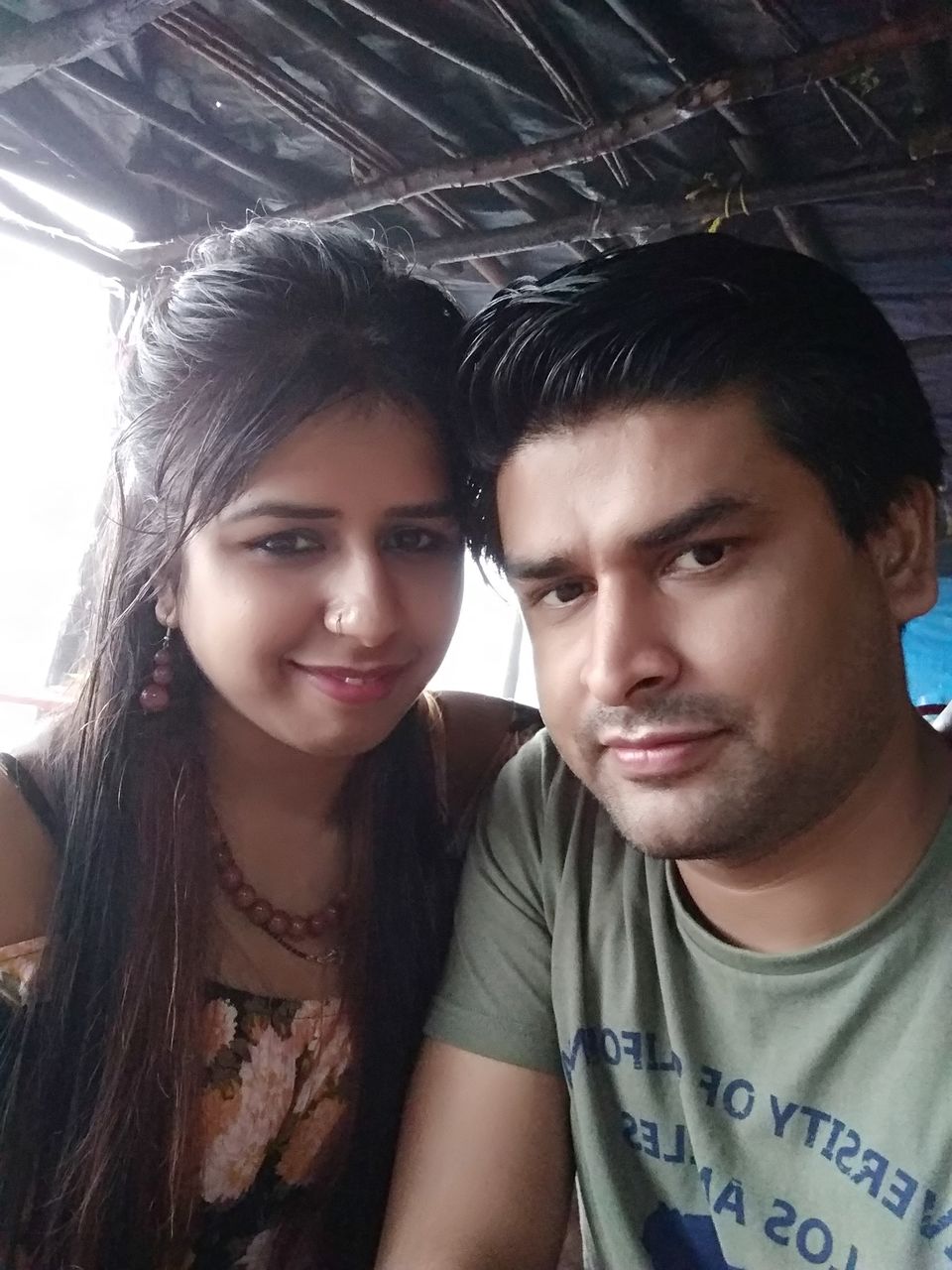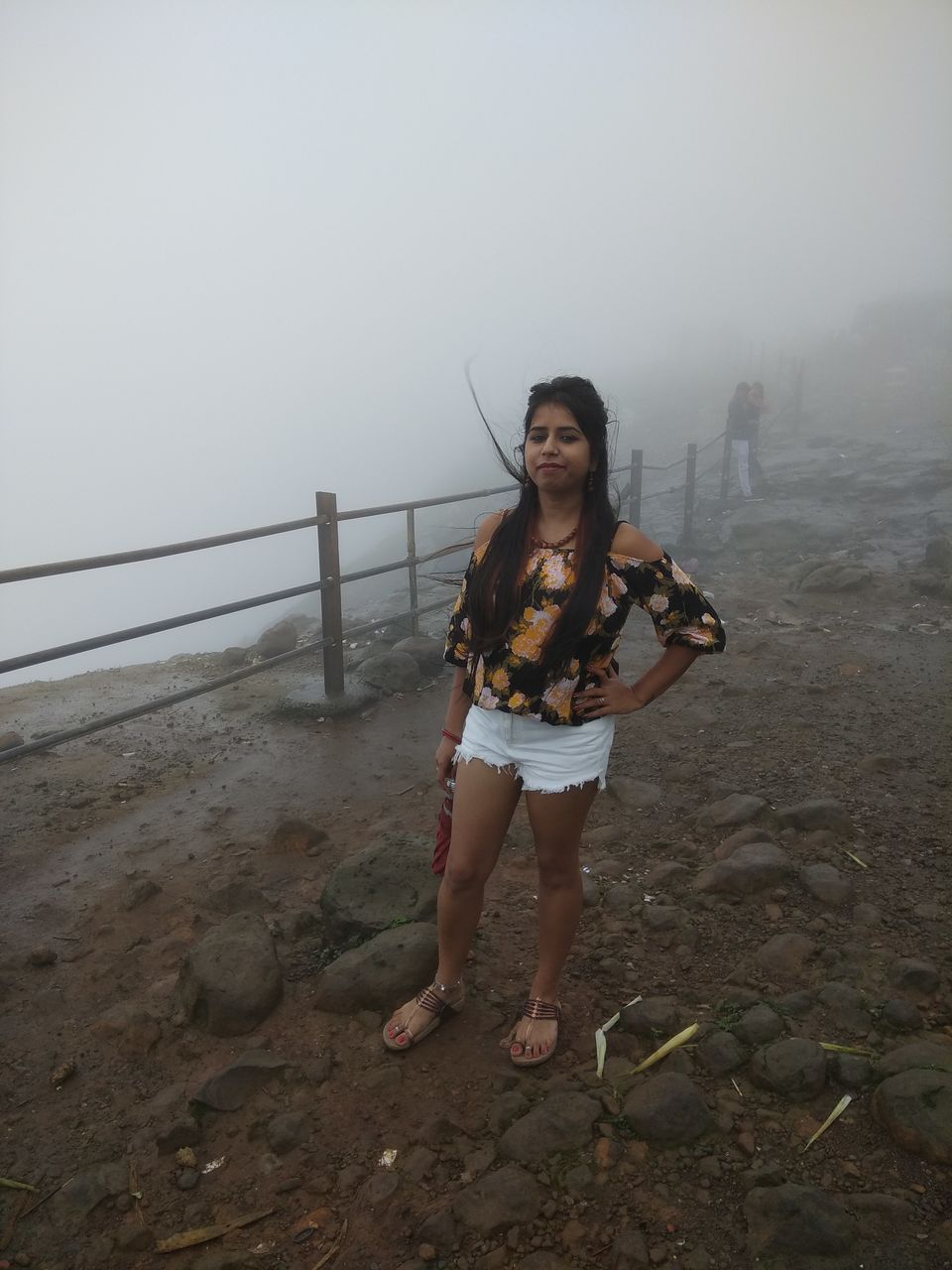 As we visited Lion's point during monsoon, it was mostly covered with fog, hence obstructing the view. But that has its own charm. The weather was most awesome at this place. It is surrounded by clouds all the time, you can feel like you are on the clouds. There were some fast food stalls also, so with Maggie, pakoras and tea one can enjoy this excellent view as we did. Then we moved to forward to Bhushi Dam.
Bhushi Dam is a dam on the Indrayani River in Lonvala. Tourists are usually allowed to visit the dam from 9 am up to 3 pm and due to safety reasons are prohibited from entering the dam and the surrounding areas after 5 pm.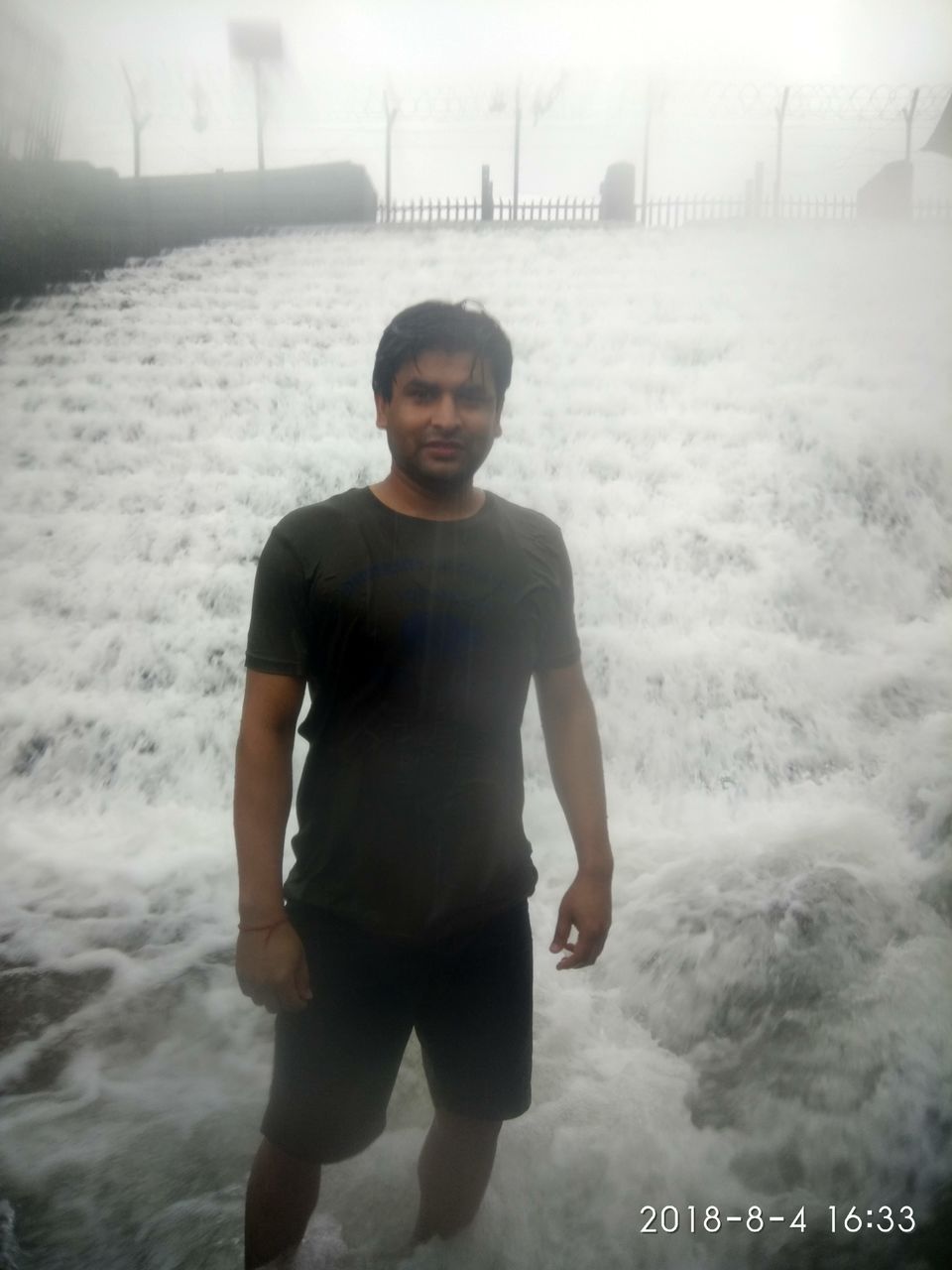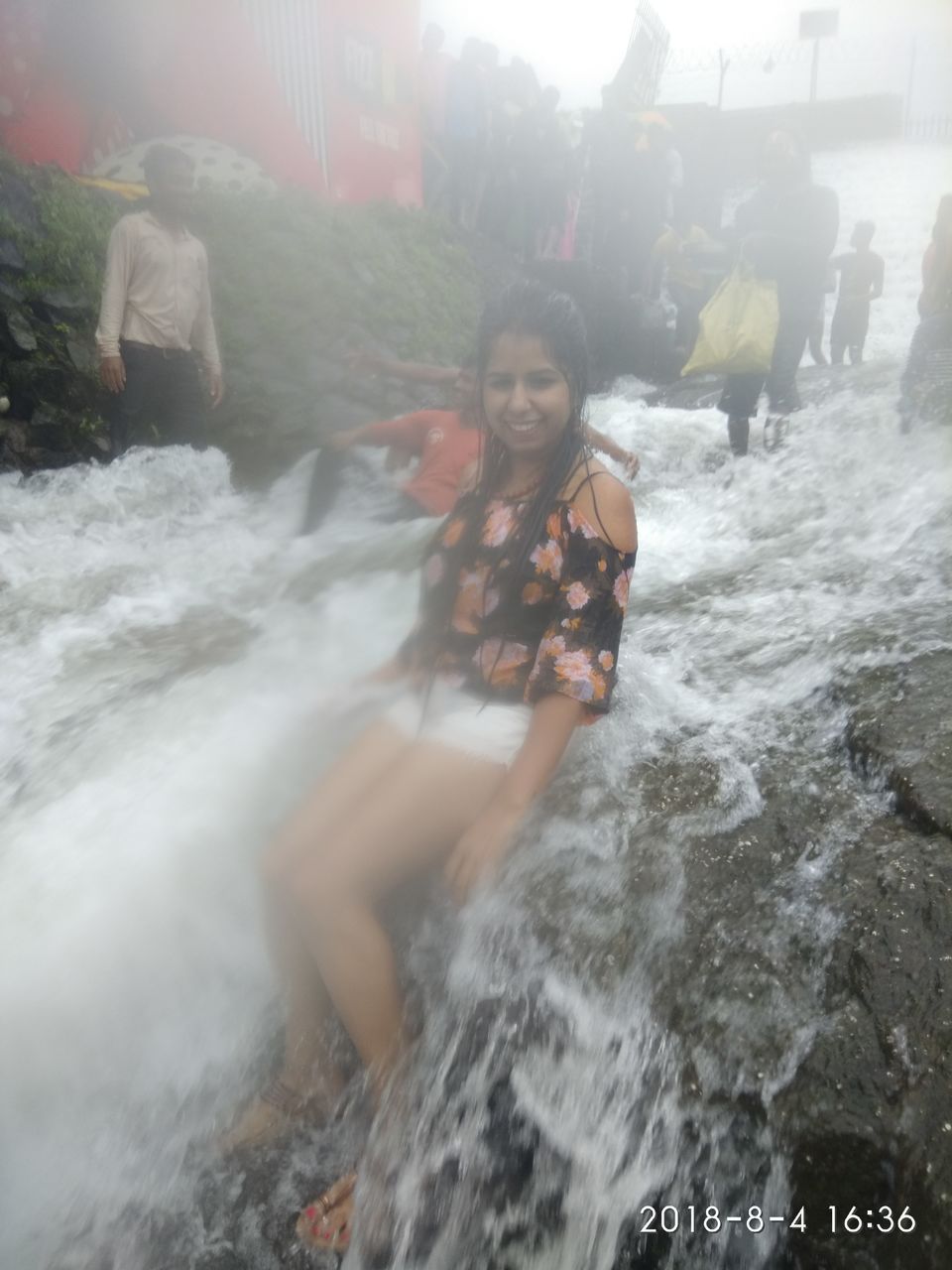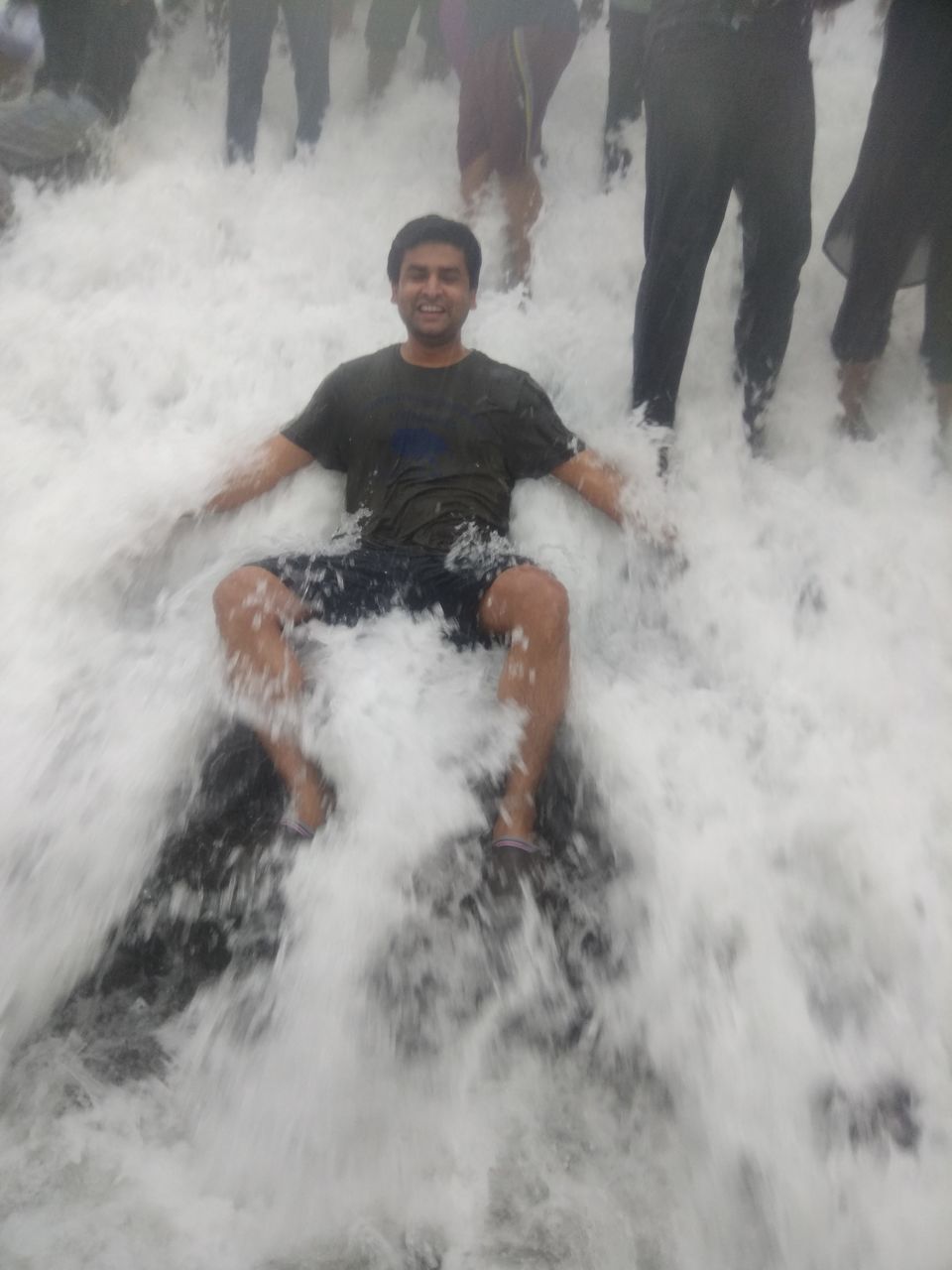 Our cab driver has already informed us about the timings so we reached before 3 pm. We enjoyed the whole time till 5 pm in the water as we both love to play with water. After coming outside from dam, we went to a restaurant where changing facility was also available and changed our wet clothes then have some food as we were also hungry by then. Then we moved forward to Lonavla lake which is on the way back to Lonavla railway station.
Lonvla Lake is located on the out-skirts of Lonavla. The whole view of the lake was very beautiful and soothing for eyes, but we were not able to spend much time there as we had to rush back to the station.
On our way back we also bought some chikki as it is one of the many things for which Lonvala is famous for. So try not to forget buying lonvla ki chikki for your family.
Once we reached the station we boarded the train back to Pune, thus it was the end of our beautiful and most memorable journey. And in future whenever I will visit Pune I will surely visit Lonvla again and again.
Frequent Searches Leading To This Page:-
pune to lonavla trip, weekend trip near pune, weekend getaways from pune, weekend holidays from pune, 2 day trip to lonavla near pune