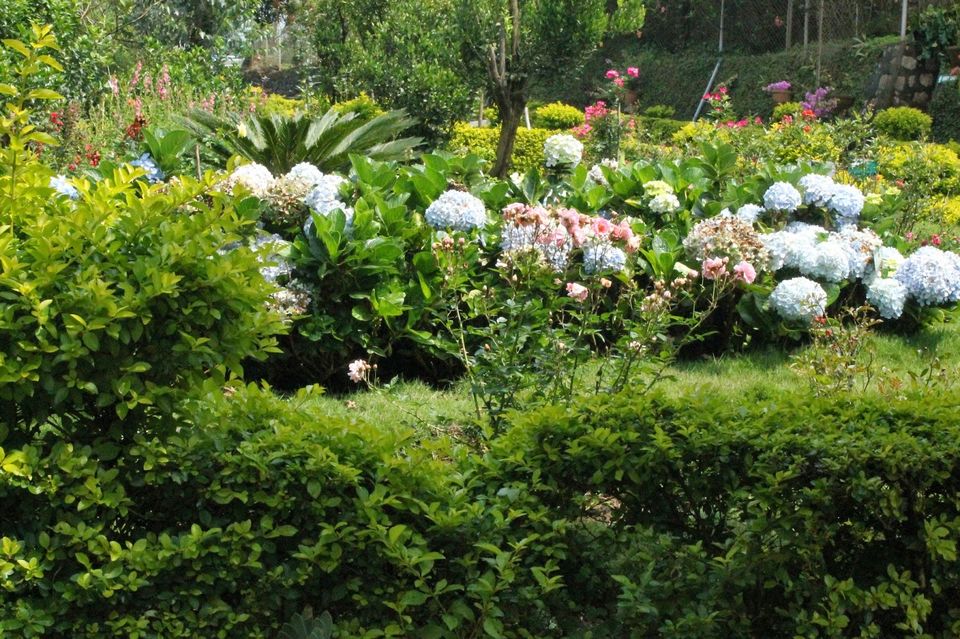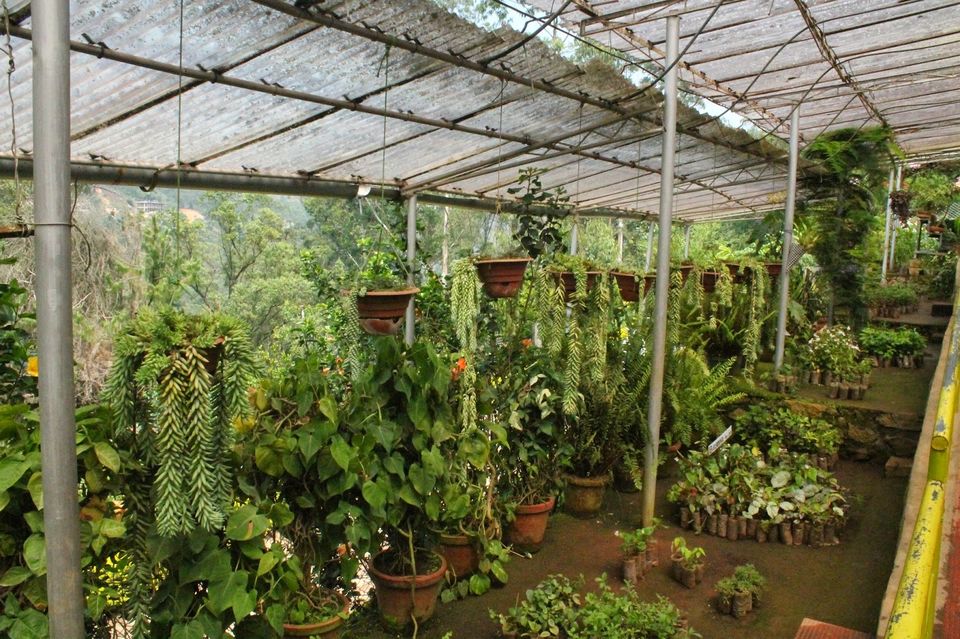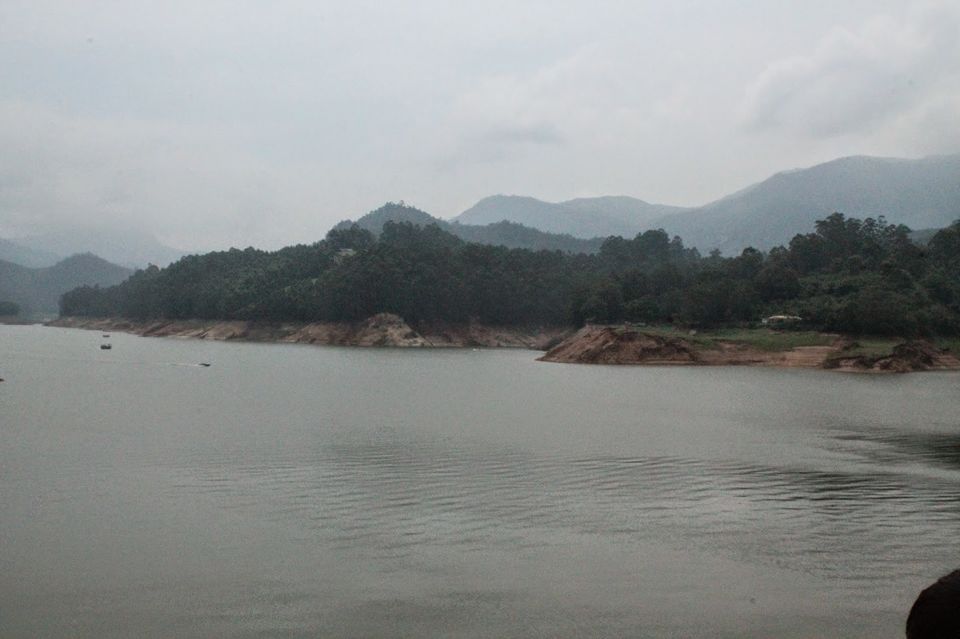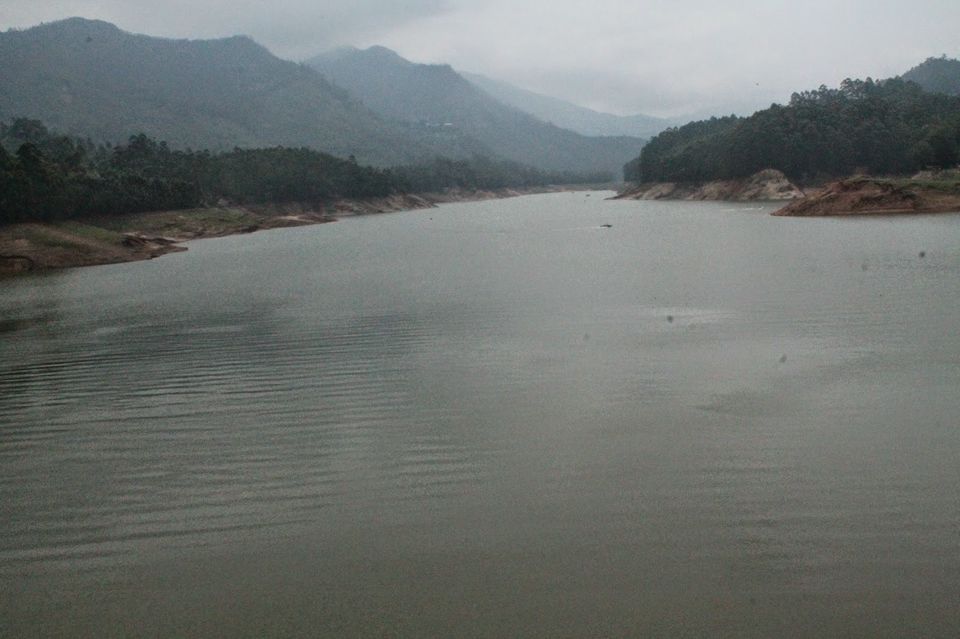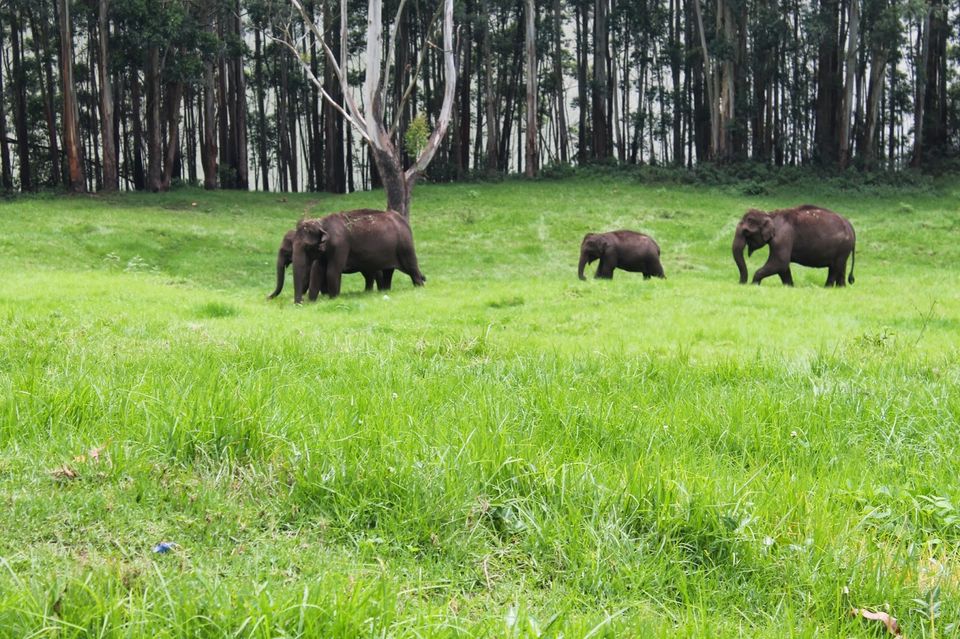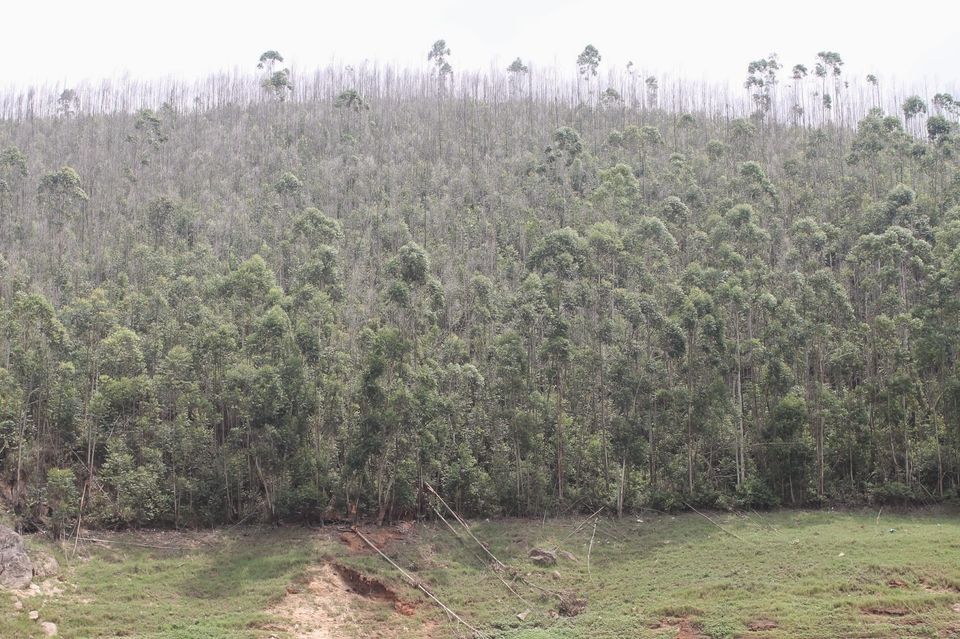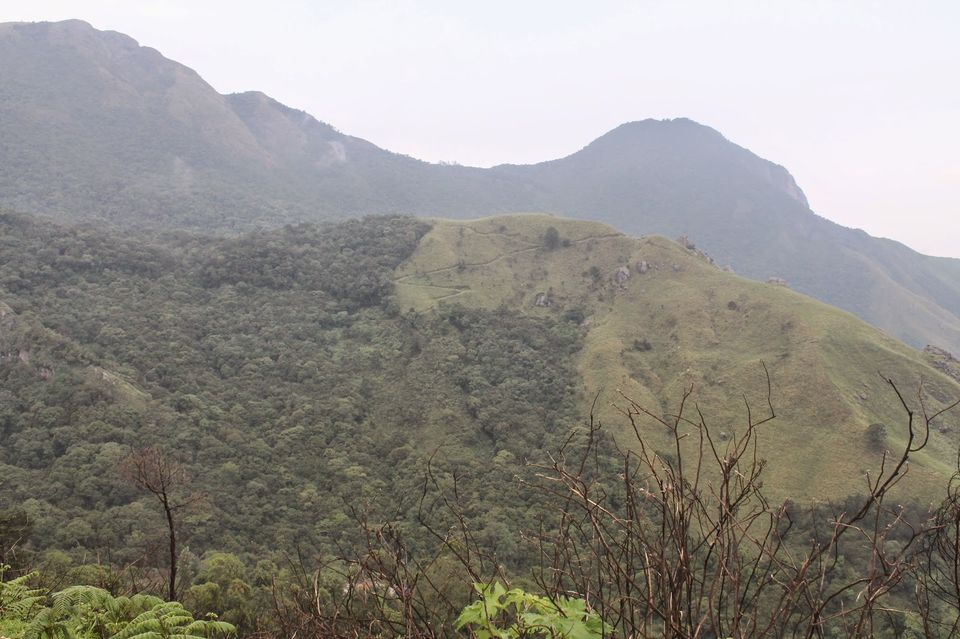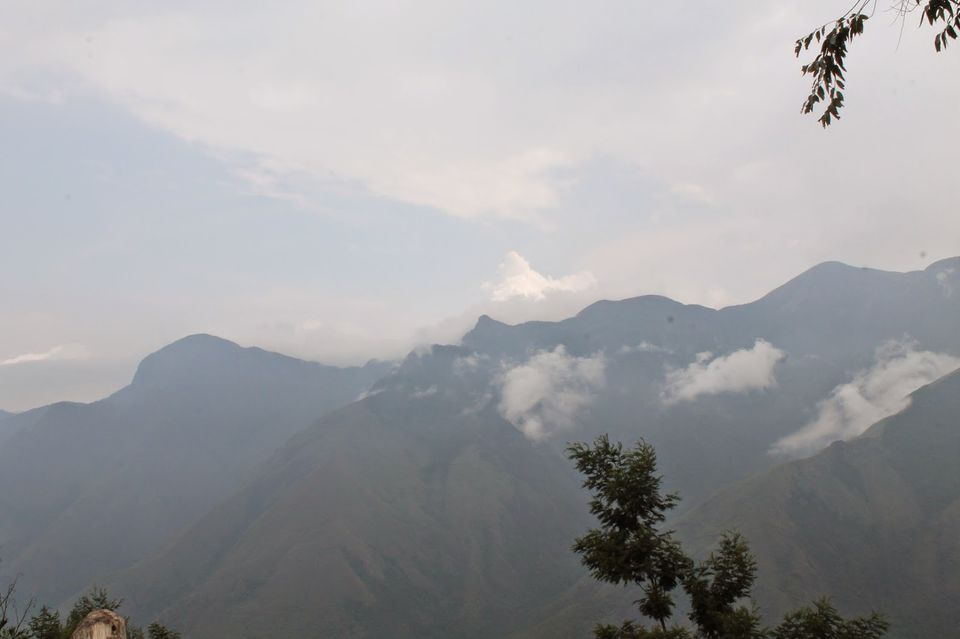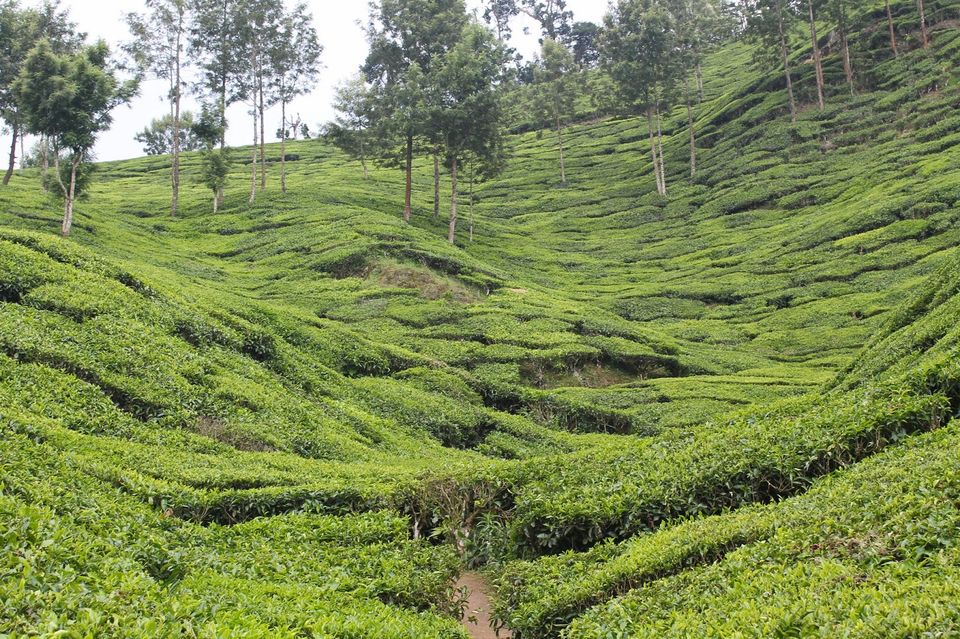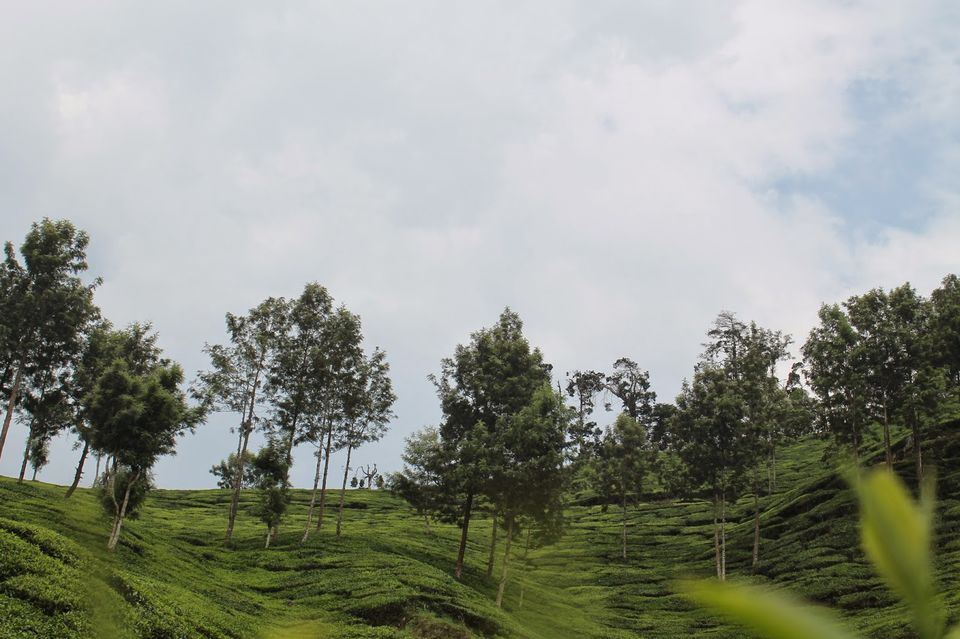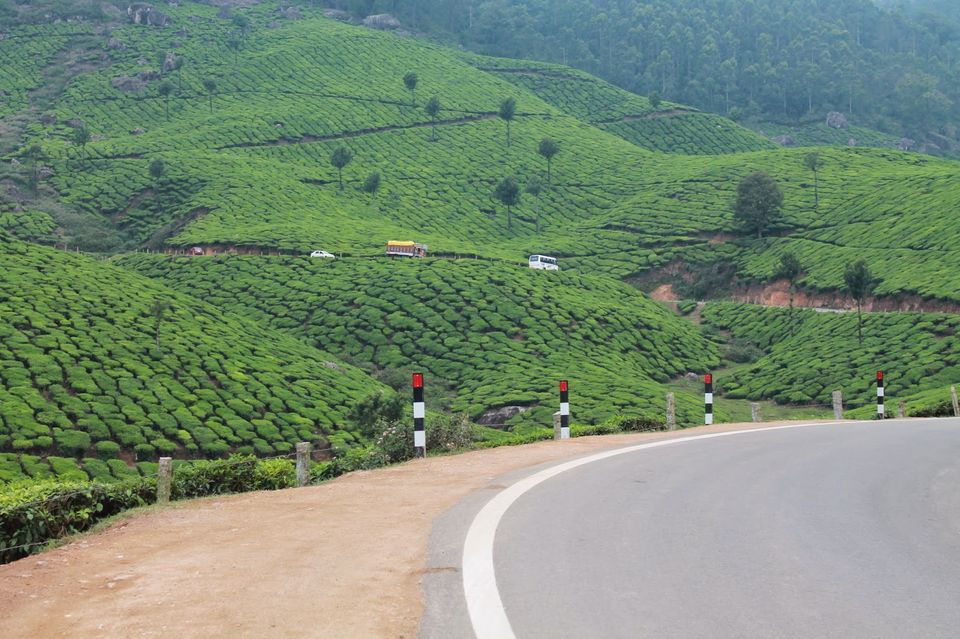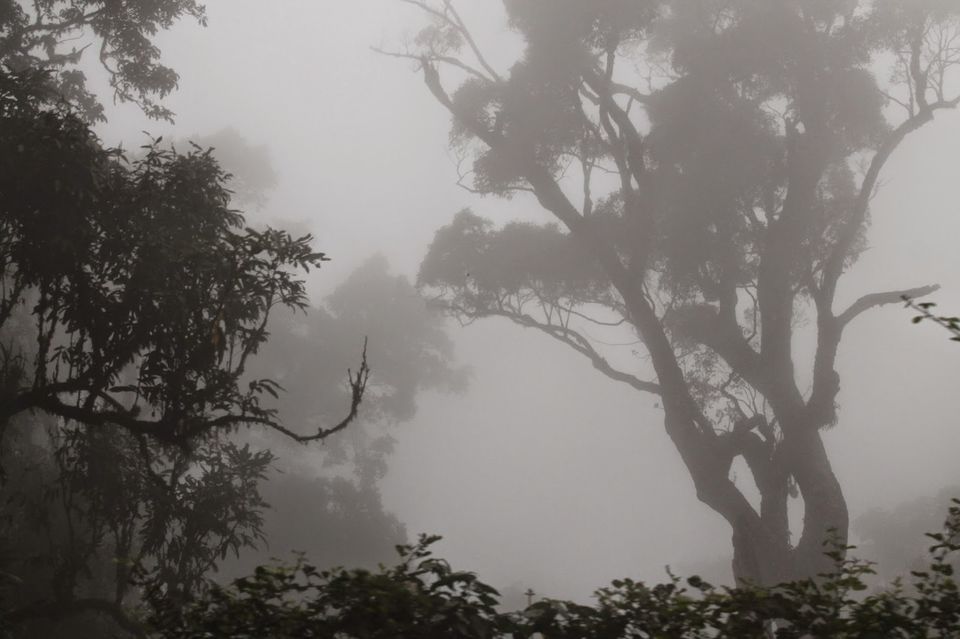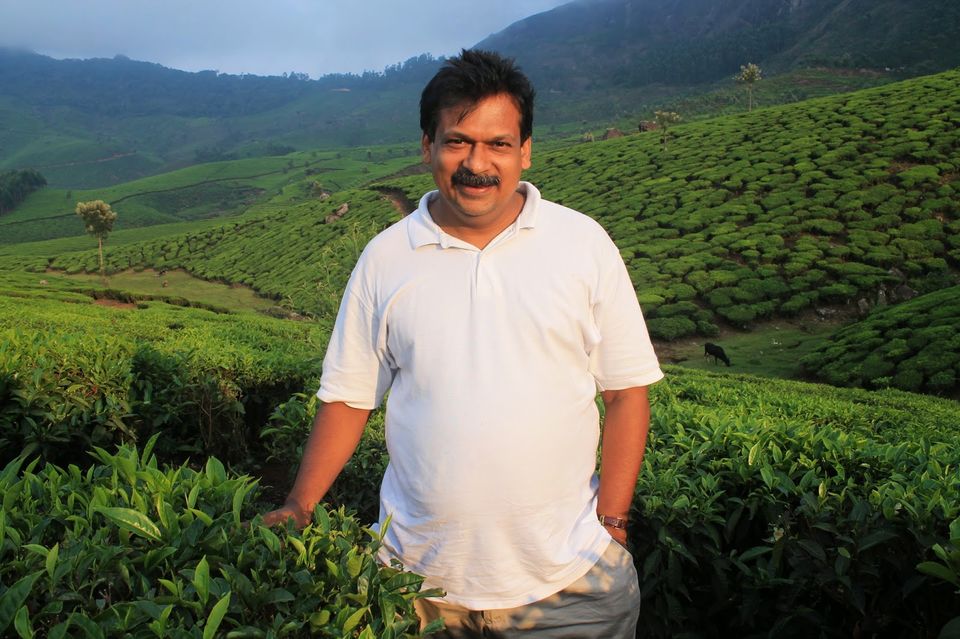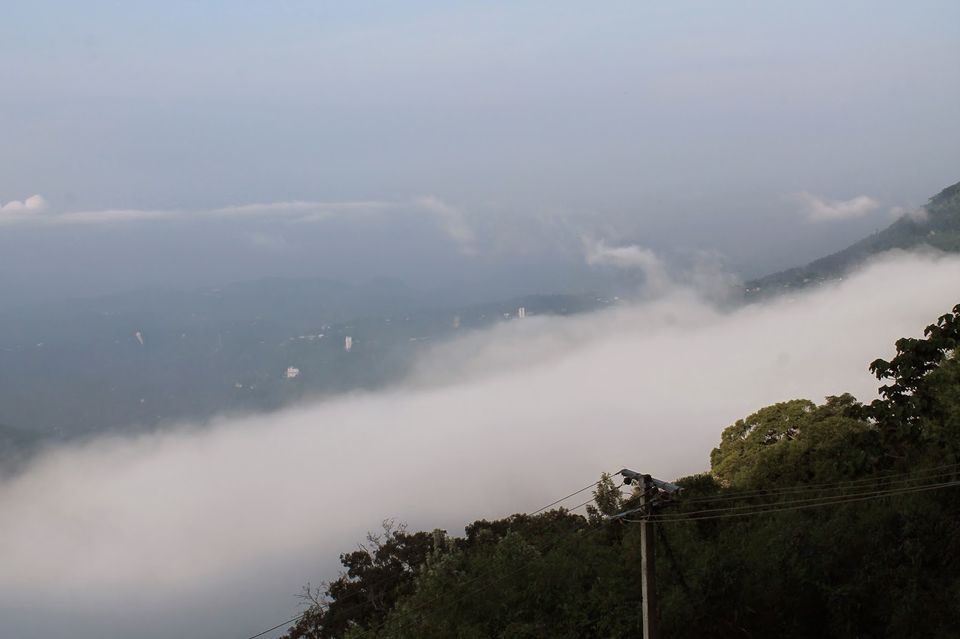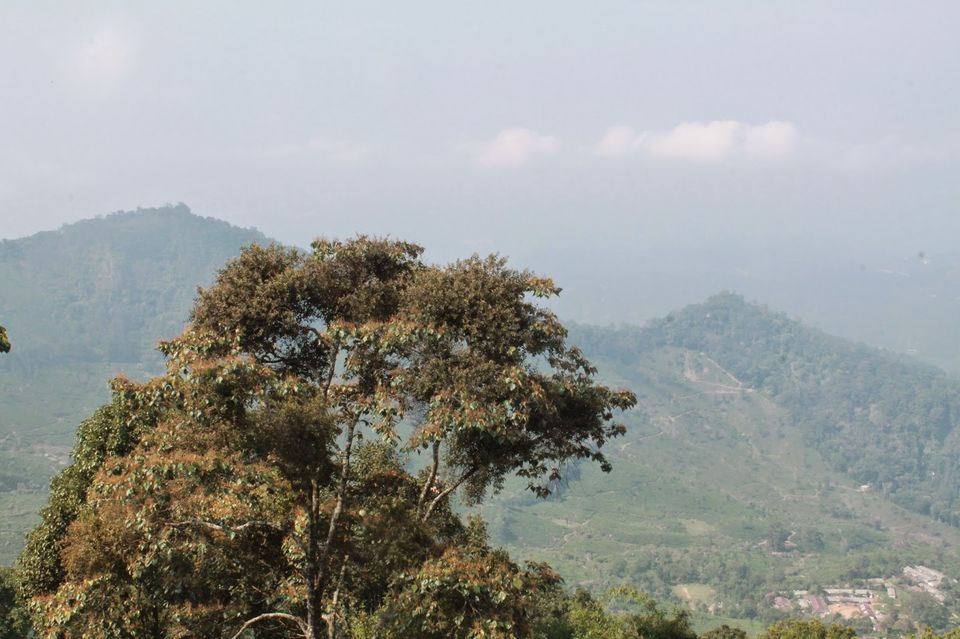 Hai friends....from the time i finished with my first blog...i feel much confidence ( i guess this is overconfidence ) what ever... i thought i will write about our trip to Munnar...the blue mountains of Nilgiris... it was a planned trip with a travel agency ...
We started our journey from Kollam to Ernakulam on Eranad express. after our marriage we had pretty long journeys and we were extremely tired . by the time we were into the train we found our reserved seats and start sleeping ..( though it was not comfortable) . we woke up after Cherthala and by that time the train was full with officials. we reached Ernakulam and mithun called the cab driver....He told he was in morning traffic and will be there in 15 minutes. we decided then to have our breakfast from the railway canteen. we had hot poori masala and coffee. we came out of the station and waited for the cab . it was told that we will have a tata indica non ac by the tour operators. but surprise was on our way .....our cab was an a/c etios. to be honest we were happy as we got a cozy cab.

We started of our journey to munnar. after passing the city traffic again i began to sleep..i was feeling a bit feverish. i was not in a good sleep . in between i woke up and admired the beauty of mighty western ghats. we stopped near a waterfalls were many people were bathing and taking photos..we both were not interested in that..instead i breathed cold breeze of munnar and enjoyed a lemon soda and mango dipped in salt and chilli powder which later turned to be a hell for me... i was feeling really feverish after this... and by evening we reached munnar . we checked in at Deshadan resorts which is the highest resort in Kerala. the hospitality of Deshadan was awesome which i will detail later.We ordered for our tea and had it from the balcony outside the room . the view was amazing
It was the end of may and i wondered what will be the situation in winter . i was feeling much tired and i slept deeply...mithun had a walk outside the room and resort meanwhile ( i guessed so ) our package included the buffet dinner which was served in the restaurant attached with resort . i was feeling much feverish by that time i could assess it was around 101 degrees. mithun went for dinner and asked the staff whether they can provide me with some light food in the room. the staffs was so kind enough to prepare a poriyal along with hot rice soup , pickle and pappad . by the time he finished his dinner it was ready. still i was in deep sleep and he woked me up. the hot soup and pickle really took away my fever next day morning .

Next day morning we got ready and headed to restaurant for breakfast. i had made my mind to thank from wholeheartedly that they took extra effort. before i could say thank you the person at the entrance asked me how i am feeling now?? i was windblown by their hospitality. we had a great breakfast and walked to catch our cab

1. Our first destination was rose garden.
It seemed to look like a big nursery. entry fees was there .( i dont remember exactly the amount ) it had a lot of ferns , orchids , roses and medicinal plants . after a quick visit we left the place and headed to Mattupetty dam.
Boating is there in dam. as i am from a village surrounded by lake in one side and river in other side i was least interested and so was he...we headed to the next destination.... echo point... on our way to echo point i saw the most beautiful image of our trip...i was disappointed by the previous places as it was of no interest for me..here is the picture that worth my trip to munnar
An elephant family.....people was making loud noises and trying to go near in spite of the warnings from the forest guard. i kept on wondering why these people don't understand that they are wild animals and if they think that you are going to do harm they will attack ????
We reached echo spot in next ten minutes...again a huge disappoint for me...we bought some home made chocolates , honey and soap from there....even though we will see the same items in all hill stations. With a very sad mind we headed to top hill.....we need to park car at the base and then walk to top..... when we headed forward, it started drizzling. we went in the small tea shop and waited the rain to settle down. meanwhile we ordered hot tea and bread omelet. i am writing this after 10 months of journey but believe me taste is still here in my tongue . when rain settled we again headed to top hill where i got a very useful information about Kolukkumalai.
What i discovered in top hill was it was not the munnar which i wished for...... for me munnar was a blue mountain with kurinji flowers all over.....(even though it bloom only once in 14 years) but the information about kolukkumalai tuned my hope. we returned back to cab eating plums ( the best plums i ever had in life ) i asked the women from where she is buying it and her reply nearly envied me it was like they pick it from their backyard !!! i packed a lot of plums.
Back in the cab i asked the driver (mr.nizam ) about kolakkumalai. he told it is the most beautiful place in munnar and is in upper sooryanelli . no road path is there. we need to assess the jeep drivers. it is the highest place in the earth where organic tea farming is practiced. so i kept kolakkumalai in my dream destinations to be covered.
Seeing my disappointment mr . nizam told me to take me to some places which are on the route to thekkady and he told me its one of the most beautiful roads in kerala. here are some pictures.
and this is mr nizam who had made our trip wounderful . we were back to resort by 7.30. straight we had our dinner and hit the bed.
DAY 3 :- We had our breakfast and left the resort by 9 am. he dropped us at Ernakulam railway station . we had booked our tickets at janashadapthi express. travelling back we decided that if we got a chance to visit munnar again we will never miss kolakkumalai and tea museum .
TRAVEL TRIPS
Take some medicines with you for fever and cold
Do not go to usual travel spots