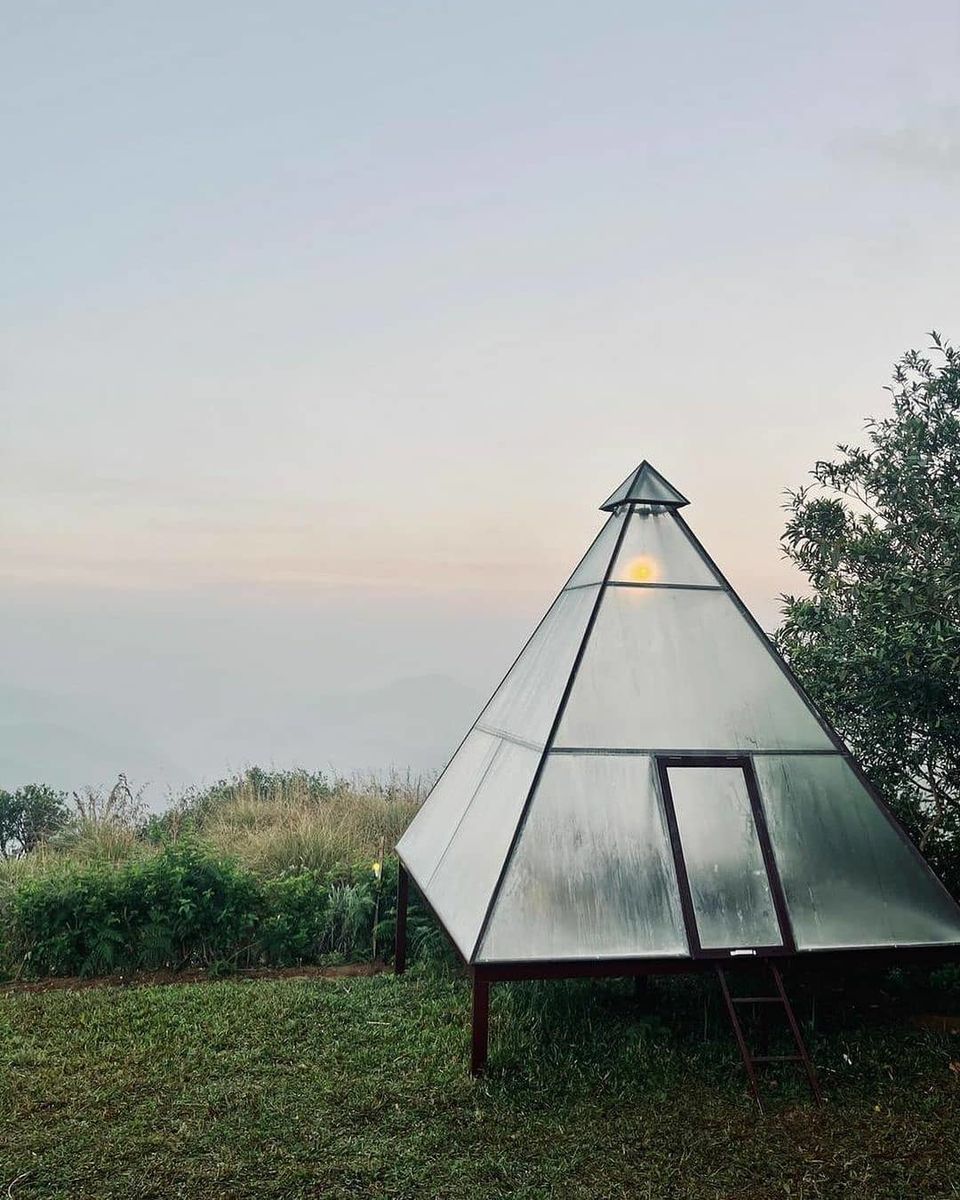 Wish to know about India's best secrets and hidden gems? Explore 'Mera Shandar Bharat, Safar Anokhey India Ka' to plan your next holiday!

Rainy season means getting cosy with hot masala chai and unlimited pakodas! Incase I missed Netflix and chill you can do that too, whilst cuddled up with a hot chocolate on the side. Pack your bags and experience the perfect monsoon holiday glamping away from all the City stress in the mountains of Kerala! Relax in the misty mountains while the rain falls over your glass cabin, cuddled up inside your cabin on top of Mount Sathram!
Escape the crowd and surround yourself by nature, peace and tranquility in India's first ever glass cabin! Try something new this rainy season, in Gods own country, as you relax glamping at Toss Glamping. It's never a bad time to take a break!
Glamping in Gods Own Country
Glass Cabins High Up in The Mountains!
Are you longing to getaway from the City life, and the anxiety of Covid-19? Fear not! Toss Glamping is hidden in a lesser known place in Idukki district. Lush green mountains, chai, great food and romantic sunsets - now isn't that a perfect reason for a getaway?
The Outer Space by Toss Glamping is tucked away in Kerala's Mount Sathram. Made of glass these cabins are a dream come true for every glamper! Toss Glamping offers the perfect cosy rooms over looking the mountains and infinite sky! The moonlight will offer you an invitation to stay up all night as you sit around the camp fire with you favourite drinks and friends!
Who Can Stay Here
At Toss Glamping you can choose between Tower Cabins or the Transparent Cabins Of Toss Glamping site. The pyramid shaped structures are perfect for everyone! Toss Glamping offers a welcome drink, breakfast, dinner, campfire and a sunrise trek!
The Perfect Location
Mount Sathram is a perfect destination if you want to getaway with your partner or bring your kids along to experience the natures wonders. Sunset and sunrise lovers get ready to watch the flamboyant colours of the sky every day, as you lay down on the soft green grass.
This location also serves for nature lovers who are keen to go on nature trails and treks. Toss Glamping offers a guided sunrise trek, ideal to start your day on a positive note! Just incase you can't leave work alone at home, you will have a full WiFi and electricity access. So fear not, you will be sorted for your days working with a view, and night under the starry sky!
How To Reach Toss Glamping
The Outer Space Sathram is located at a distance of 11 km from Vandiperiyar which takes only 15 mins.
Address: Sathram Rd, Vandiperiyar, Kerala 685532, India
Best Time To Visit
Kerala is known to be Gods own country, a place which is blessed with nature wherever you go. Any day is always a good time when it comes to taking that well deserving break! Since the rainy season has commenced it is one of the best times to experience the greenery, lush mountains, fresh air and less heat.
Booking Details
The unique pyramid structures is fully equipped with WiFi and electricity, making it a good place if you wish to go on a workcation. Choose between Toss Glamping Tent, Pyramid Cabin, Tiny A Frame, A Frame, Tower House
The booking is included with a whole day itinerary so you won't have to think at all! Scroll down to find out what will be included in your booking.
One day activities at The Outerspace Toss Glamping
Checkin before 4pm - Our advise do not miss the sunset!
Welcome drink
Cabin allotment
Tea/Coffee and relax in the nature
Sunset camping at the alleys
Dinner - Chapathi/Parotta and Chicken Curry
Campfire and Chit Chat
Sleep under the sky in your glass cabin!
Early morning wake up to meadows trekking for the Sunrise hit
Tea/coffee
Breakfast - Idly and Chutney/Puttu and Kadala
Freshen up
Checkout
Price: Rs. 4,999 for two
Let us know if you liked this property. And if you wish to go on a vacation in the mountains check out the link below:
Affordable Homestays and B&Bs in India That Are Surrounded by Nature Hidden in Himachal Pradesh
Earn credits and travel for free with Tripoto's weekend getaways, hotel stays and vacation packages!
Explore the best of travel inspiration on Tripoto Instagram!