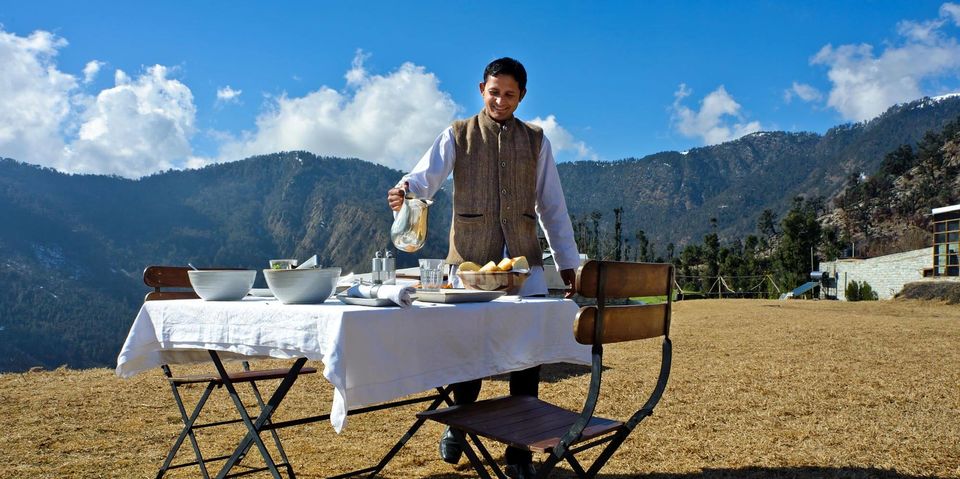 It's that time of the year when you've got to stay amid wilderness and get cozy by the fireplace with a hot chocolate in your hand - and forget all the worldly stress.
And that's why our big reveal of the day is the mesmerizing Shakti 360 Leti -- luxury cabins perched at 8,000 feet in Bageshwar, Uttarakhand!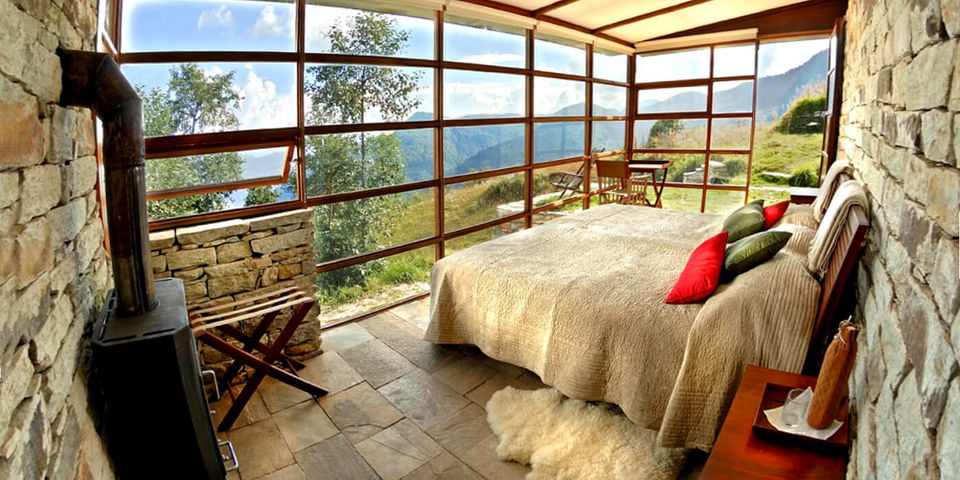 Very few properties in the Himalayas offer the perfect amount of luxury, hospitality and peace. Enjoy an incredible mountain view from a height of 7,314 feet (2,230m) in the Himalayas at the Shakti 360 Leti Hotel. Set on a ridge, this hotel is made using local techniques offering four contemporary futuristic glass, wood and stone cabins.
Bring more hygge into your life for a few days, waking up to nothing but wilderness accompanied with top-notch hospitality. Make the most of your time to eat, sleep and repeat. Indulge in some freshly cooked feast, fine wines and retire in your ultra cozy cottage adorned with pashmina blankets for that much needed warmth.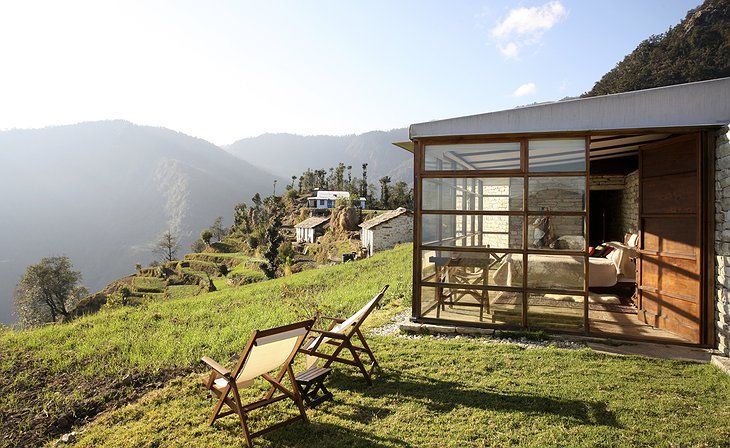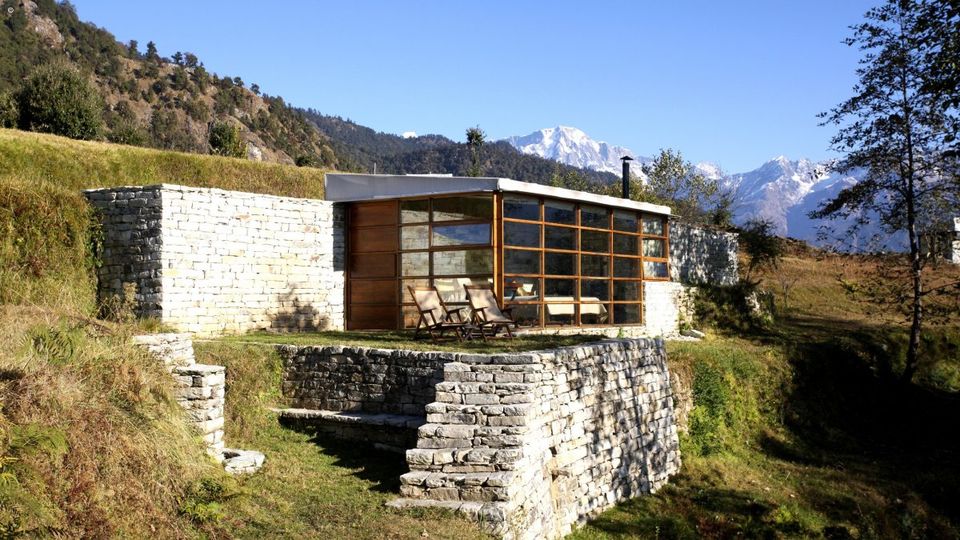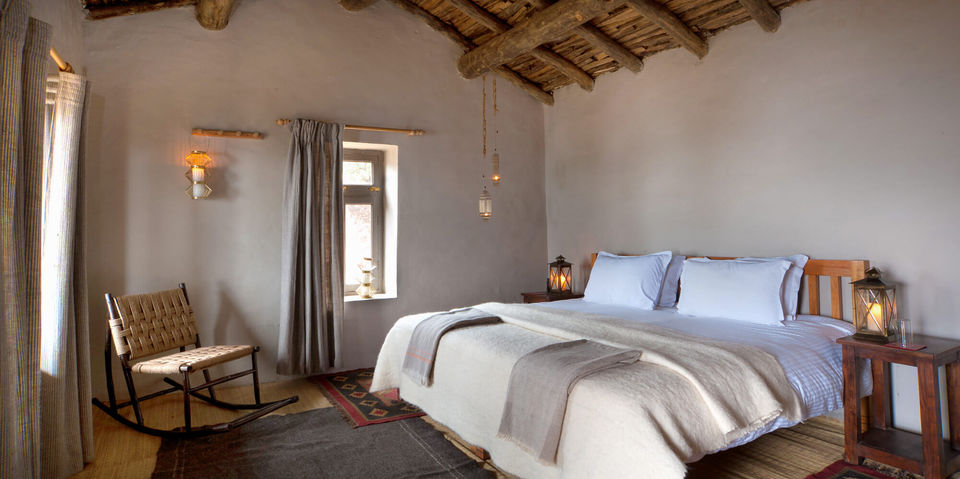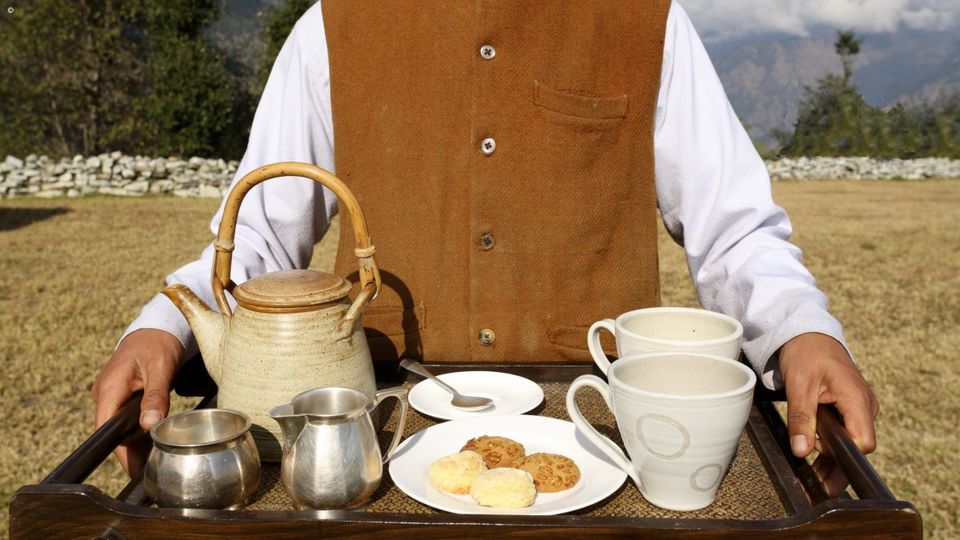 Tripoto's Secret Tip!
Wake up to watch sunrise over the mountain peaks and go on guided hikes through rhododendron forests. Communicate with nature whilst foraging in the gardens for ingredients and take cooking classes. A must do activity when you are here is the Shakti Kumaon Village Walk experience, where you can go on a Himalayan hiking trail, which links remote villages and rugged beauty.
Our favorite is sitting by the fire place in the evenings, watching the twinkling stars through the glass windows, sharing stories with your friends or family covered in warm blankets.
Who Can Stay Here?
Shakti 360 Leti hotel is the perfect place for nature lovers who can afford to pay for this ultra-luxurious and opulent experience.
How to Get Here?
The nearest international airport is in New Delhi. Take a 5.5-hour train journey to Kathgodam station, at the base of the Himalayan foothills. From here, take another eight hours' road trip through the wilderness and stomach-churning mountain roads, to reach this property.
Best time to Visit
Anytime is a good time to take that much deserved vacation in the Himalayas!
Post-monsoon, seasons from October to November offer a lush landscape with clear views and sunny days. But if you who love the winters this is the best time to stay here from December to January. Incase you are someone who loves the warmer days more than the winter, it starts to get warmer from March to April as the rhododendrons come to a bloom making it a perfect time to enjoy the sun.
Booking Details
Cost: USD 2,000 for minimum three night stay on an all-inclusive basis that covers meals, beverages, activities, guides and car transfers from Kathgodam station. Please note, there is no Wi-Fi.
Website: www.shaktihimalaya.com
Email: info@shaktihimalaya.com
Phone: 124 456 3899
Experience slowing down and an opening up of the local culture and people at this unique hotel awaiting to welcome you.
Ready to travel for free? Earn credits and redeem them on Tripoto's weekend getaways, hotel stays and vacation packages after the pandemic is over!
Think we missed out on something? Tell us about it in the comments below. Or write about it here on Tripoto and earn Tripoto Credits!