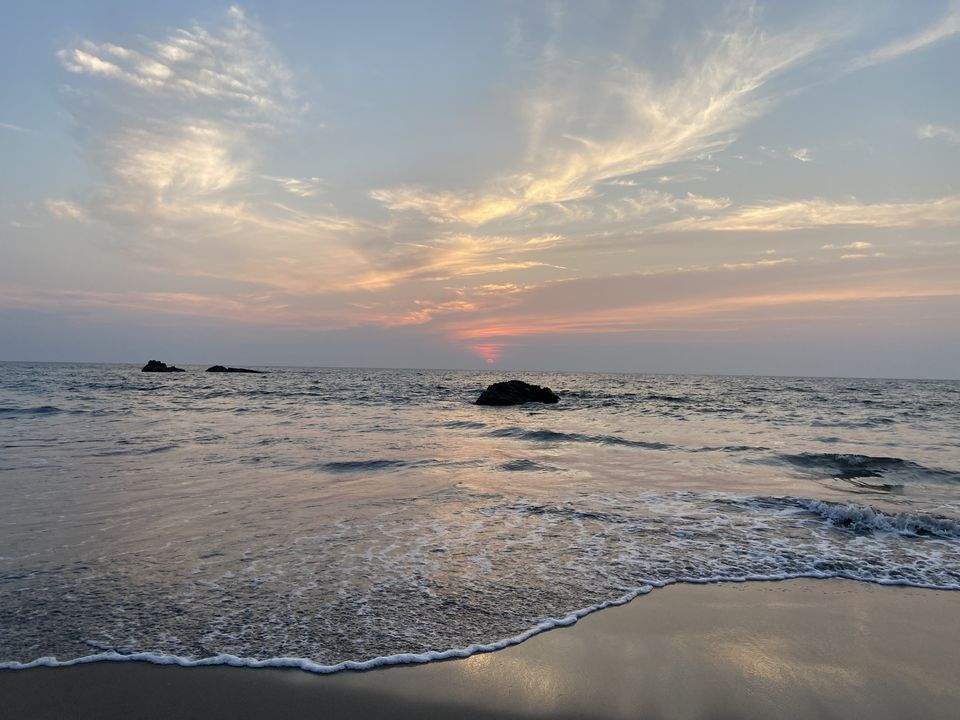 In the past few trying months most of us have thought of going to goa once the pandemic is over, But it seems that it is not coming to end soon. After the release of first lockdown i decided to do my most awaited trip of goa. Goa is always a hot topic among us. Every group has one time in there conversation planned to go goa. But this time i was dedicated. I was committed that i have to go.
We Started the journey from Delhi in Dec 2020 and decided to go via train.
The Reason we chose train is because we wanted to feel the journey instead of the destination. The sound of Train,the conversation,the eternal beauty.
Day 1 - Candolim Beach
Candolim beach is located in North goa with heavily densed population. If you are a party animal i would suggest to visit candolim. The Night Vibes are amazing , The roads are happening even at 10pm. We went to beach shack at 9 and there were people at the beach till 11. You can choose between the roadside cafes and beach cafes. Road side cafes has also amazing environment but nothing compared to Beach cafes. Please make sure to avoid use of alcohol on beaches. The police squad usually caught people drinking at beaches. You can drink in beach cafes but not at the beach.
Accommodation varies from low to high in goa. If you want to spend more time on beach i would recommend to get a cottage near by beaches.
The price ranges starts from 2k to 5k per night. We got a great deal in term of accomadation. We were group of 4 people and got a cottage for 2.5k /night. The room was decent with a fridge and a kitchen. Nearby to Calangute beach. You can check out the room tour in the video below.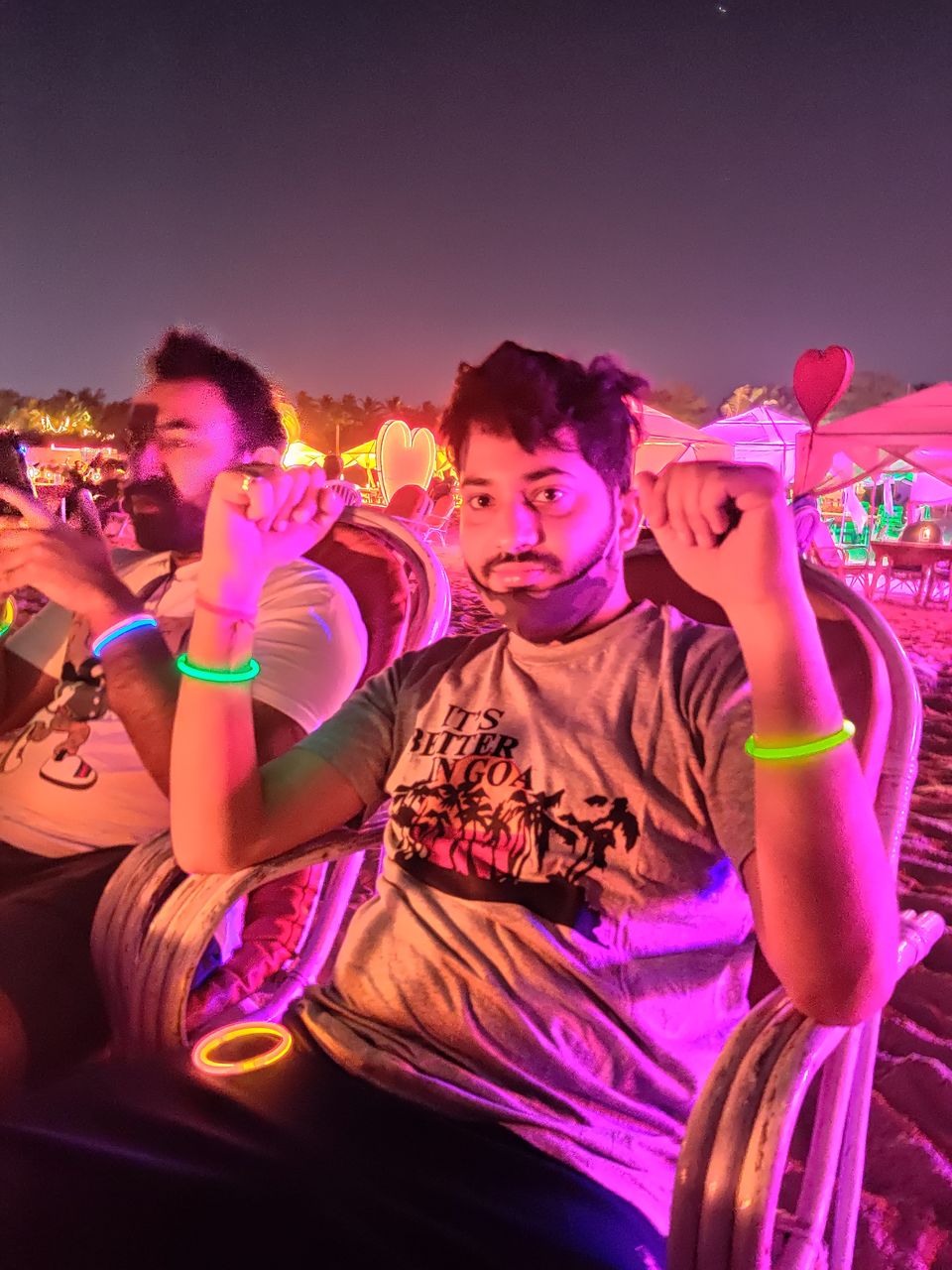 Day 2 - Calangute & Baga Beach, North Goa.
So on day 2 we switched our Hotel near calangute beach. The hotel was around 300m away from the beach and this is what we wanted. It takes us around 5 mins to reach beach from our room. Calangute is more crowded than Candolim. Calangute and Baga is situated along side. It took 10 min walk to reach from Calangute to Baga from beach to beach.
But for us we wanted to see the real beauty of goa. Everywhere we were goin we were seeing 100s of people. Then our taxi driver who took us from candolim to calangute told us to go to Sweet lake.
Day 3 - Hidden Lake Arambol.
On Day 3 we planned to go Arambol on Scooty. it is around 25 Km and took us an hour to reach. But it was worth it.
The real goa experience is in the journey. The landscape ,the lakes.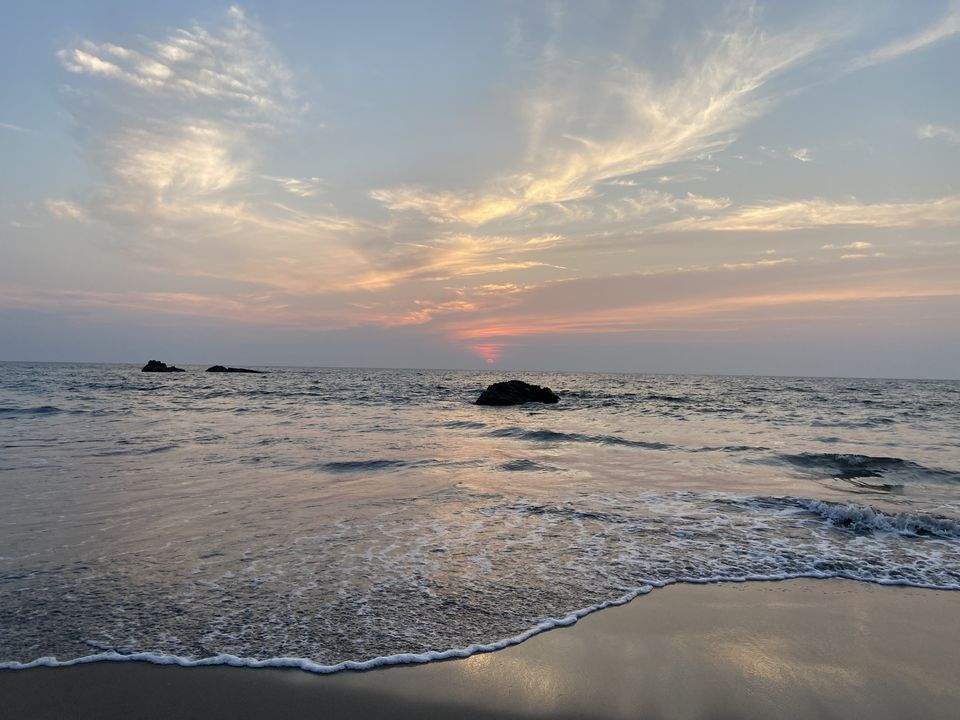 Words will be less to describe the journey to arambol.
The hidden lake is further more away from arambol beach.
Its a trek of 15-20 min. You can check the video for full journey to sweet lake.
On Day 4 we returned back for Delhi. We took flight from Goa to Delhi. This was a memorable trip and i still believe Goa is more than beaches and party. I will soon coming back to explore goa more.
Expense cost for 4 days.
Flight and Train Cost : 10k /person.
Hotel : 10k for 4 people for 4 nights
Food : Varies from 5k to 10k.
Miscellaneous : 10k ( Rented scooty,Taxi)
Approx Cost including Scooty : 25k to 30k.