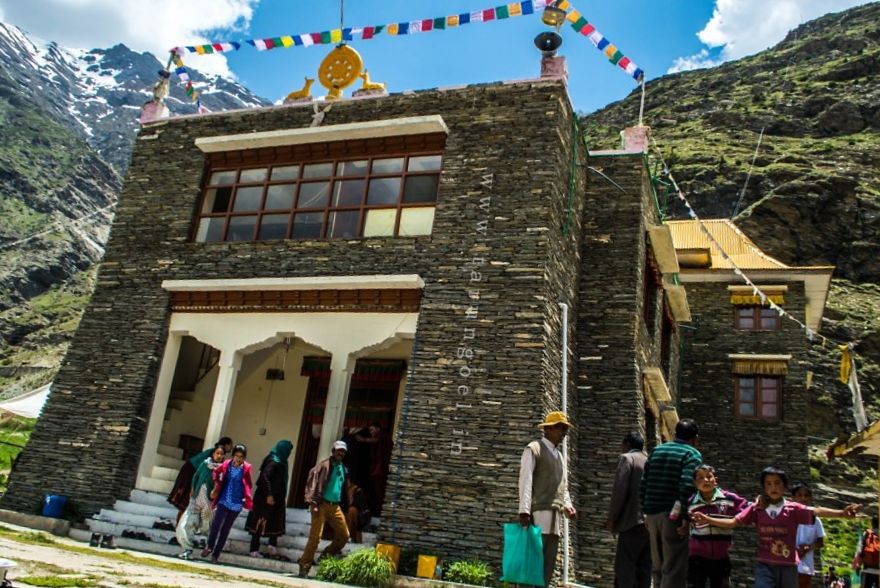 The monastery is located on a hill above the town of Tupchiling, at the confluence of the rivers Chandra and Bhaga. Padma Sambhava built this gompa, which is almost 800 years old. The gompa is recognised by its wooden idols, which differ from the clay idols seen in other monasteries. The white marble head of Guru Ghantal was placed by its founder, but it is presently kept under lock and key for fear of theft.
This monastery has the idols of Guru Padma Sambhava, Brijeshwari Devi, and a number of other lamas. In the deepest room, there is a black stone figure of a goddess identified as Kali, lending credibility to the notion that this was originally a Hindu temple, similar to the Trilokinath temple in Udaipur.
It was once considered sacred by both Hindus and Buddhists. The journey to Guru Ghantal Gompa begins at Tupchiling Gompa, which is only a short distance from the Tandi Bridge. It is a hard uphill trek that takes around 3 or 4 hours. It is best to ask the lamas at Tupchiling Gompa for the keys to Guru Ghantal Monastery, as it is sometimes closed. Tupchiling Gompa, a branch of Guru Ghantal Gompa, is a tiny monastery.