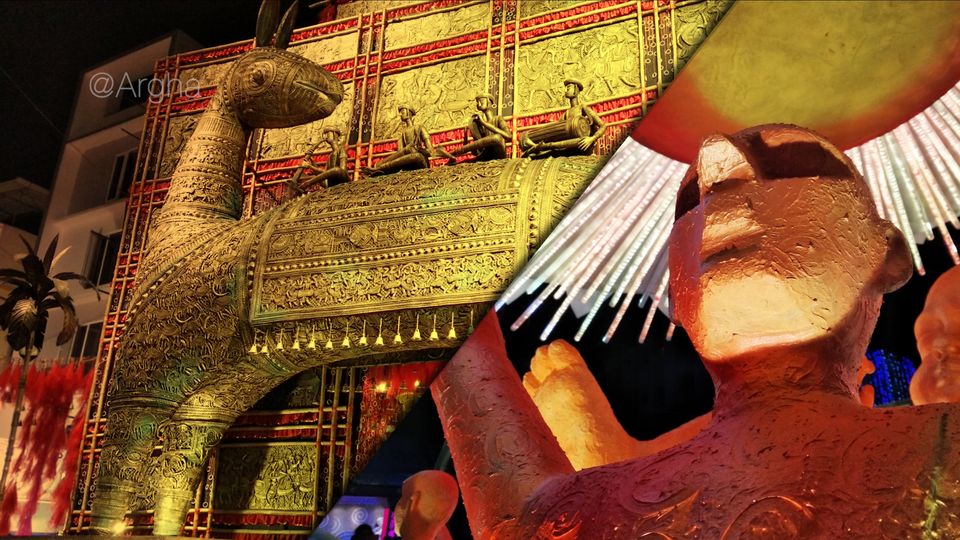 This is the festival of wisdom, empowerment, ritual and veneration.
It is ceremonially being rendered in a state of Eastern India, West Bengal. But nowadays it's being celebrated in a few other states of our country. Even you can have a glimpse of this festival in Bangladesh also.
Yes, it's a festival of Four days. From every cast, every status, every culture; people come here to witness the gala festival. Now it became a very prestigious and valuable festival in the world history and development.
I'm going to talk about my experience at this festival on last year ( 15th October, '18 ). It was great to be there and feel the vibe. Yeah, it was the city of Kolkata. The festival is called "Durga Puja Festival". It is celebrated for four days and Official State Holiday has been declared by the Government.
This year the Durga Puja Festival is going to be held from 4th October to 8th October, 2019. So c'mon! Let's just get ready to be a part of it.
From rural area to urban area, everywhere you'll get to see amazing pandals and all are masterpieces. Nowadays artists are so much conscious about installation of pandals. Various type of commercial and fine arts are invented through this festival. All venues are free to entry for all. Some pandals are having their own glamour and some pandals are in a particular theme. So maybe you can see London, Paris, Switzerland, Thailand in a one destiny together.
I would like to show some clicked memories from my last year's festival diary: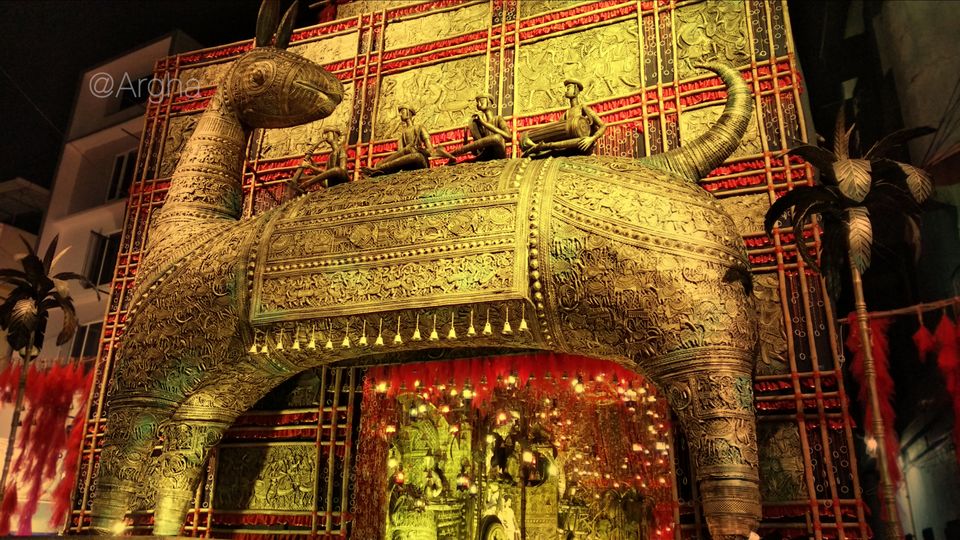 In this above picture you can see the giant horse made of metallic material which is the entrance of a pandal at Mudiali Park in Kolkata. It's an example of artistic installation in a theme.
Communication: It's nearest to the Rabindra Sarovar Metro Station if anyone wants to go through public transport or else any online Cab facility is available everywhere in the city.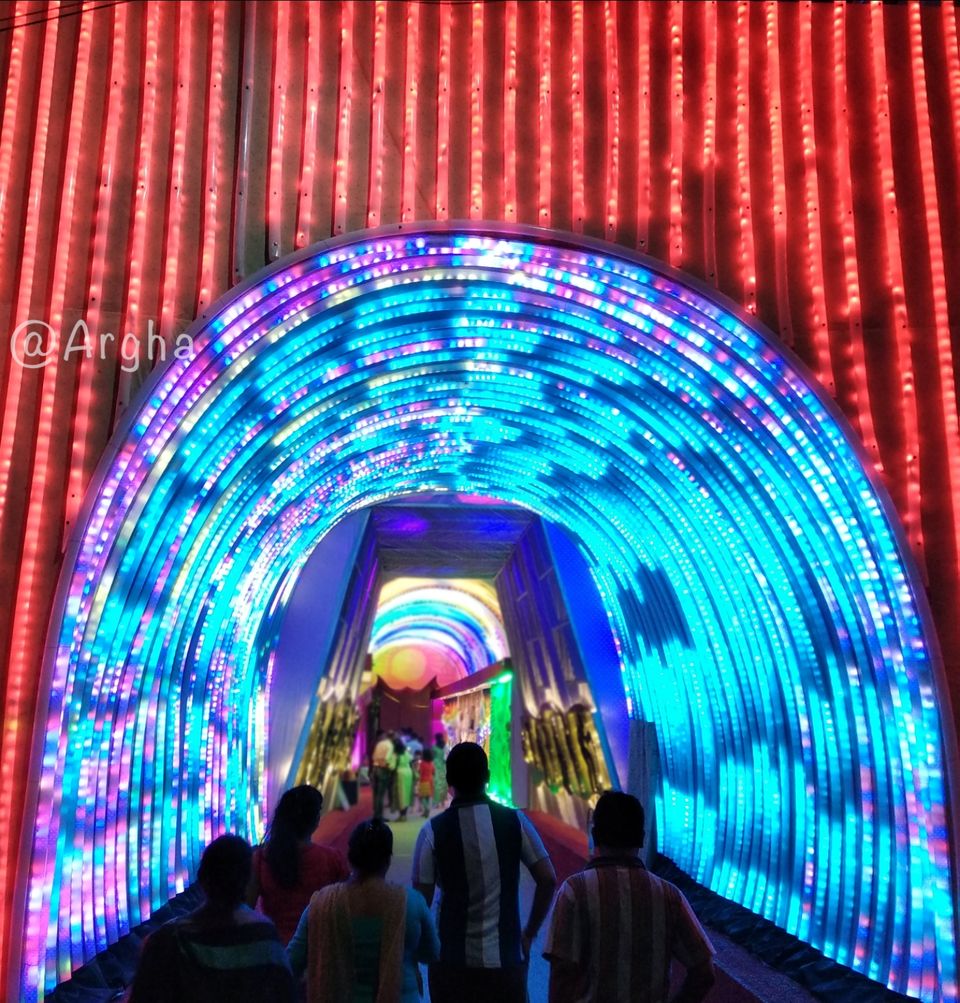 I should not forget to tell you one another important thing about this festival is that in this festival you'll get to know how ritual and science get mixed together by the formation of installments of light. If you're going to visit the Festival, don't forget to carry your camera. It's not restricted to capture photos. The Festival is yours.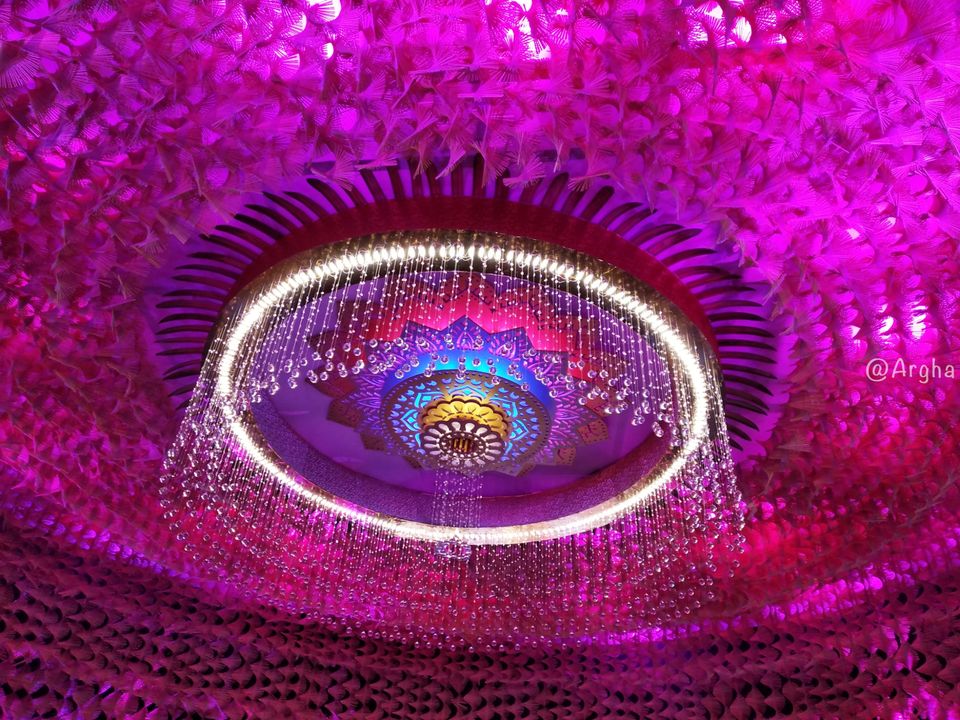 This installation above was on the top of my head. When you'll watch it, you'll feel like it's raining from the field of pink flowers. The Earth has turned upside down here.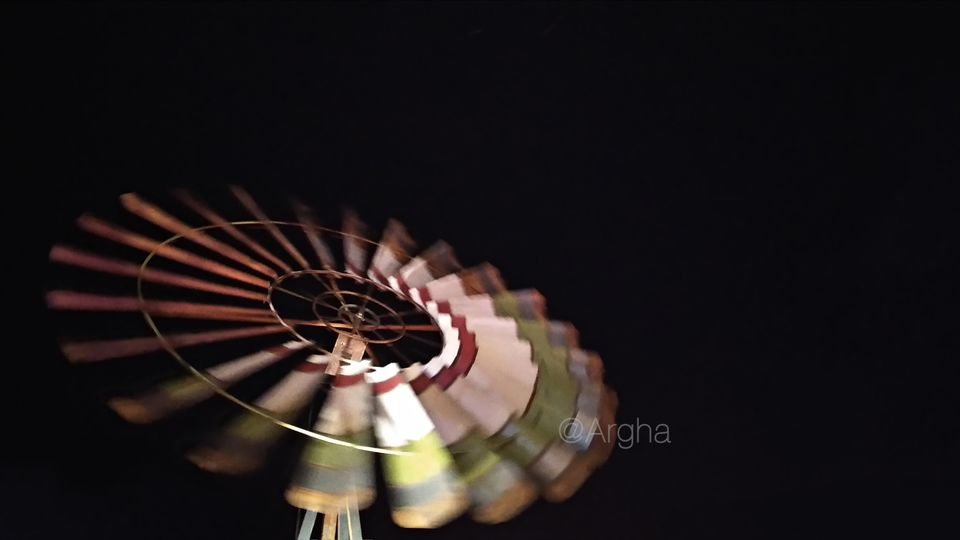 Not only light but it's a great opportunity for photographers to practice their skills through their concept of taking pictures. I tried once, it's called motion blur photography. They make new experimental stuffs every year so it's a must visit site.
Communication: This was a place nearest to the Kudghat Metro Station.
A much as I could observe the whole festival of Durga Puja in Kolkata and as much as I could make you feel the same vibe through my blog; don't you think that I should call it a World Festival !
Follow my Instagram: Argha The Sarkar