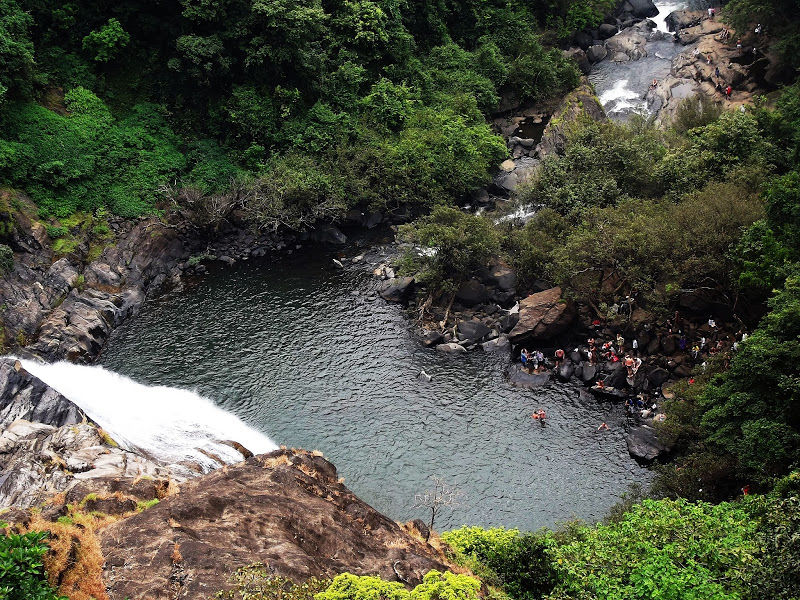 Goa, hearing the name itself leaves adrenaline rushing through the veins in our body. But, amidst all the happening & glittery life in Goa, we almost deem to forget this breathtaking place, which is calling us from far away. Just between the borders of Goa and Karnataka lies the mystical Dudhsagar falls, which in its glory can even make the Gods jealous.
Ever felt to run away from the chaos of time. Yes? Surprisingly the answer has always been around blowing in the wind.
Travel! Travel! & travel! Because we travel not to reach to a destination but to give ears to all the unheard and unsung songs about life inside each one of us.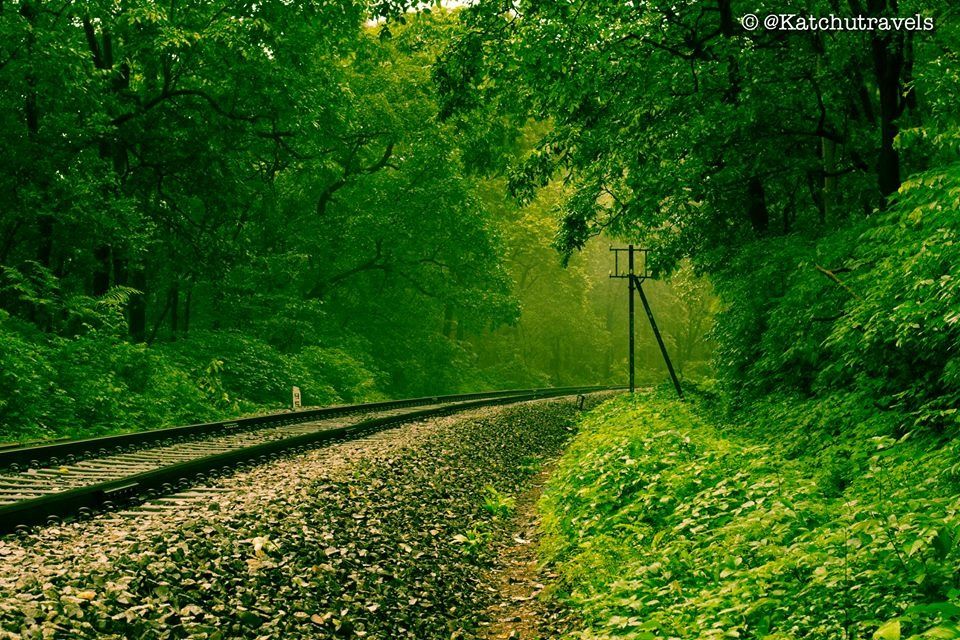 Here's your chance to pack your bags. Well every one of us in the lifetime that we have lived either must have been to Goa or would want to go there. But most of us get so lost in the limelight of its beach parties and forts that we don't even realize the beauty its hiding beneath its border. And I was no exception, I had no clue this place even existed in the map of the country. And Yes! Am one of those guys who hasn't watched "Chennai express" so I literally had no clue.
For us reaching Dudhsagar falls was not part of the plan, it accidentally happened to us. And for me, until the moment I saw the signboard on the highway telling the direction for the falls, I had no idea that it even existed. So we stopped the car and had a googling session on it and then the voting. Finally we decided to extend out trip by a day and take the route that the signboard was showing us. To our surprise we ended up standing in a never ending queue for getting tickets for a safari which will take us through the forests to the falls.
The number of trips per day are limited as per government orders, so be sure to hit the place early morning or all your dreams to visit this place would turn into an ugly nightmare. Luckily for us, I found out a family who were short of 3 guys to book their safari and I just jumped to grab the opportunity.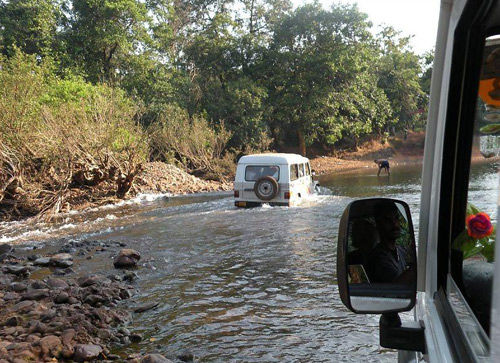 "Before you plan, am going to spoil it for you!! The base of the falls can only be approached in seasons, when water level in the river is permissible. And this is during October to May. So go as early as in October and bless me later for saving your day! Haha".
And when you will finally be there, this is what it will look like. Dare you say that it isn't beautiful, but for me the main attraction was not seeing the waterfall but diving into the pond where actually the water meets the surface and swimming there under the water falling from way above.
Don't even hesitate for a second for going in the water pool because you have a life jacket to save you. And it's mandatory whether you know swimming or you don't. So just take a leap of faith and enjoy the nature's very own water kingdom. Nothing hits you high like nature.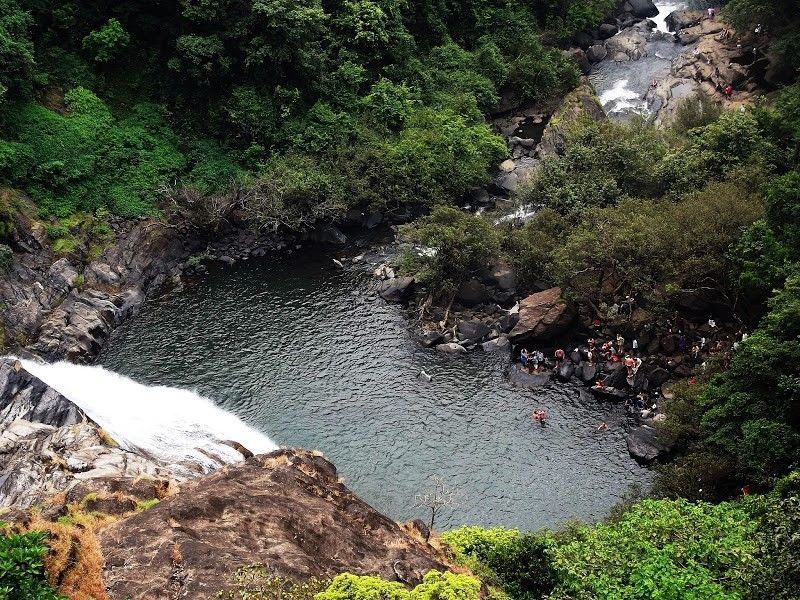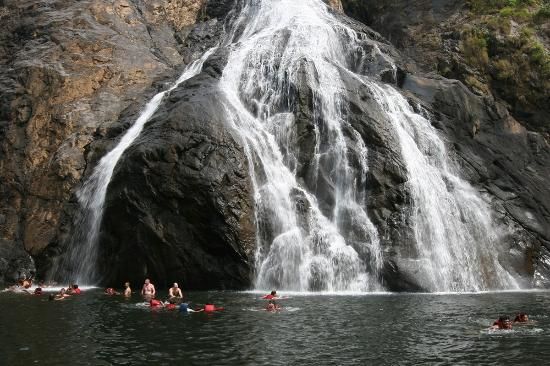 You may not want to get out of this place but eventually you will have to, as the safari is for limited period of time, say about 3 hours.
The other side of Dudhsagar…
If you are visiting in Monsoon, carve this in your "Things to do list".
Well if you are a backpack go, trekking kind of a person, then you have hit the jackpot with Dudhsagar falls. The trekking train is available from both Goa side (Colem railway station) and from the Karnataka side (Castle Rock). The length is almost same i.e. around 12 kilometers from the two points of origin.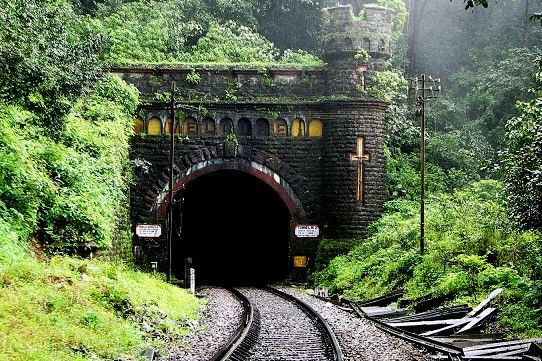 Start your trek during the day, so that you can reach there before it gets dark. And I would suggest to book with a group trekking option available on many websites. Or if you are a gang of friends then go like a complete unknown. Plan for yourself instead of someone else planning for you, for you are the master of your fate and the captain of your soul.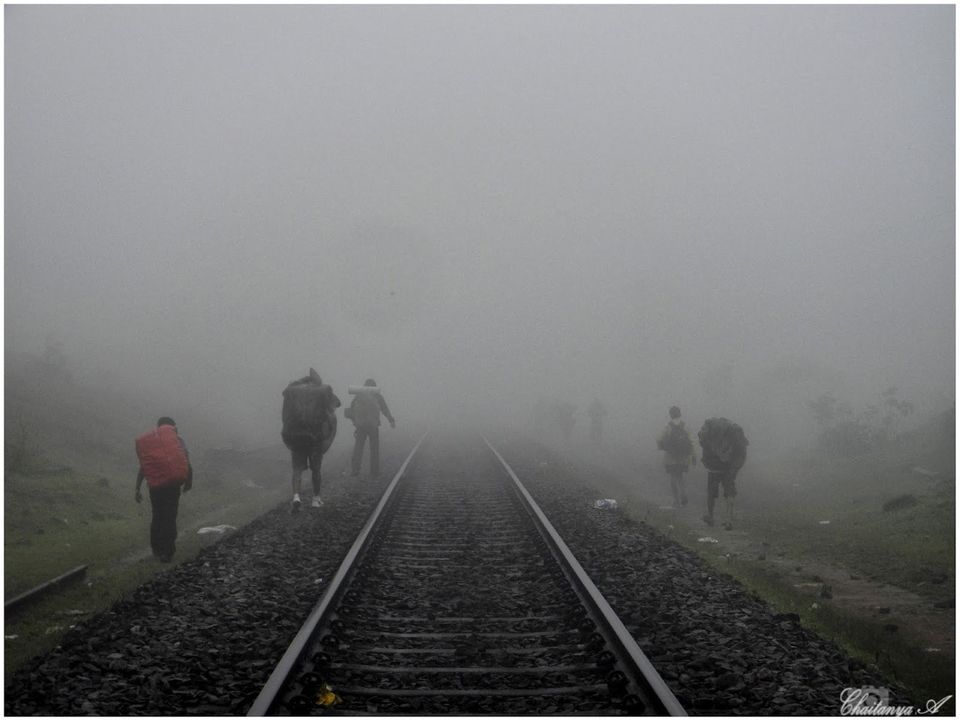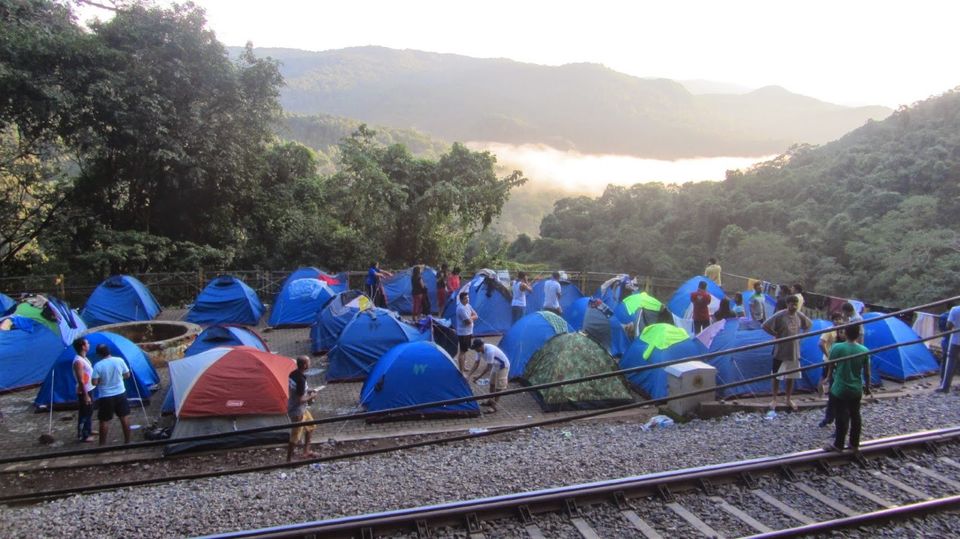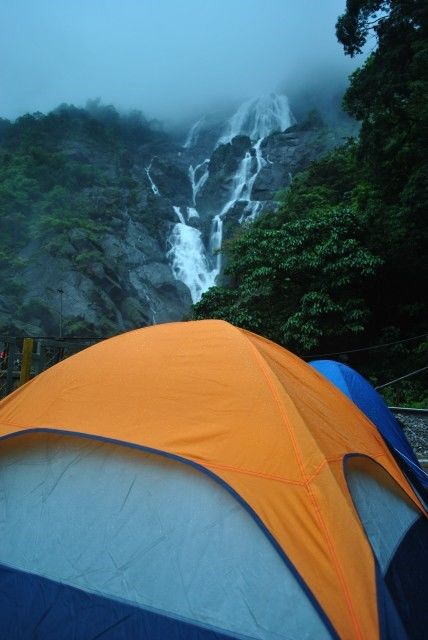 For me, I want to go there again to complete the other side of Dudhsagar because I wasn't knowing about it then. But you do, so go on, awaken the hippie inside you and set go because today is you lucky day.
"You have brains in your head,
You have feet in your shoes,
you can steer yourself, any direction you choose,
You are on your own, and you know what you know,
And you are the guy who will decide where to go!!"
#Places to visit in your 20's
#hippiepugmarks