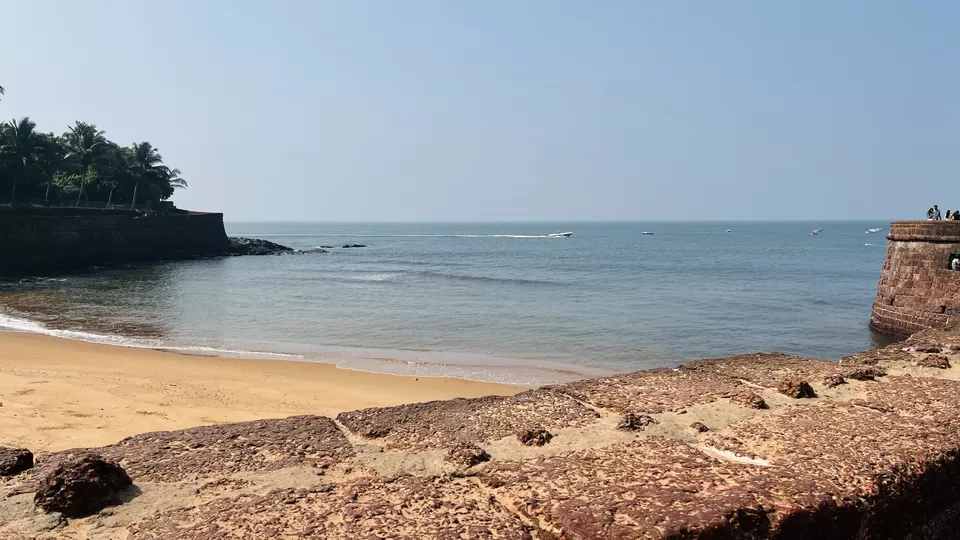 Goa is one of the most popular destinations in India, thanks to its beautiful beaches and picturesque backdrops. It's full of beautiful beaches, delicious food, and incredible weather. But Goa isn't just a beach holiday destination—it's also got plenty of history and culture to explore.
Goa is a beautiful state full of greenery, mountains, rivers, and wildlife sanctuaries. There are many places that can give you the true essence of Goa. If you are looking for unexplored places in Goa, this article will help you explore the unexplored part of Goa.
Basilica of Bom Jesus Church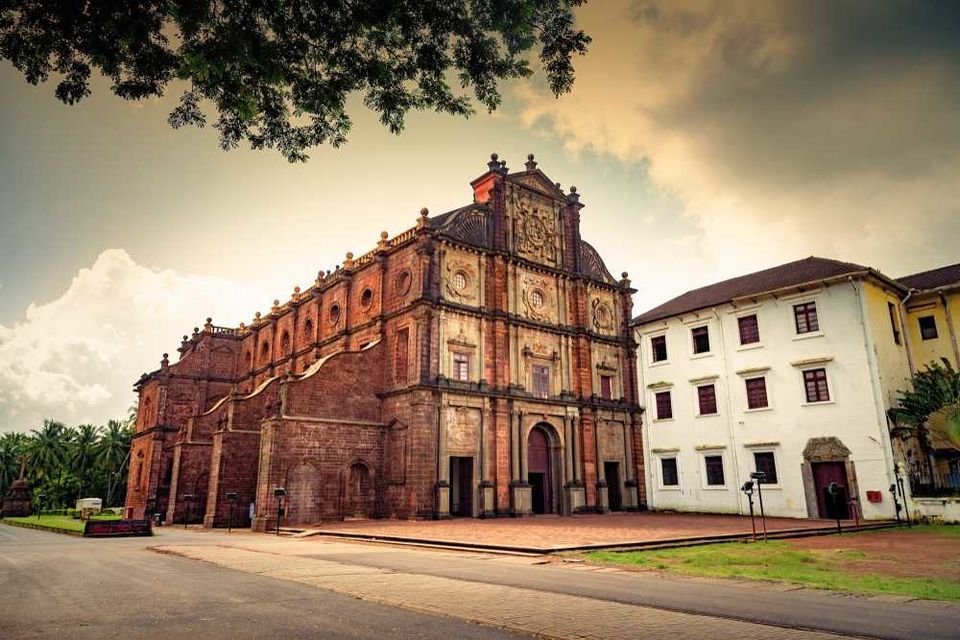 The Church of Bom Jesus in Goa, India, is a basilica built in the 16th century and is considered one of the most important churches in the country. It's also said to be home to one of the world's first Christian cemeteries. It's a fusion of Portuguese and Indian architecture, which makes it unique among churches in India. A tour of this church is like taking a step back in time—you'll be transported to the days when Portuguese traders brought their culture to India, bringing their Christian faith and architectural styles with them. The church's most unique feature is its interior: the walls are covered with intricate carvings and paintings that depict scenes from Saint Francis Xavier's life and death. Once you've seen them, you'll never forget them!
Fort Aguada
Imagine a place where you can sit on the beach, lay in the sun, swim in the ocean, and then go for a walk through a forest. Welcome to Fort Aguada!
Fort Aguada is the only surviving Portuguese fortress in Goa. It's also home to some of the best views of the Arabian Sea, and with its colorful history, it's a must-see for anyone visiting Goa.
The fort was built in 1612 by Afonso de Albuquerque and had quite a run—even after the Portuguese lost control of Goa to the British in 1961, they continued to use it as a prison. Today it's one of the most popular tourist attractions in Goa. The walls are made out of stone, and there are 13 bastions that are spread across the structure. There are also several structures inside the fort, including houses for soldiers and some temples.
Chapora Fort
In Goa, where the beaches are white, and the people are tan, there is a fort that stands out among the rest. It sits on top of a hill overlooking the beach town of Chapora, looking down at the waves and keeping watch over its people.
The Portuguese built the Chapora Fort as a watchtower to defend Goa from pirates and invaders. Portuguese authorities used the fort as an administrative center until 1835 when the British occupied it after defeating them at the Battle of Swally (or Suvari).
In addition, there are plenty of shops nearby where you can get souvenirs like jewelry or clothing items made with traditional fabrics such as cotton or silk!
The best part? It's free! That means everyone can go here without having to worry about paying admission fees or other costs associated with visiting other attractions around town (like getting gas money).
Anjuna – Arpora Flea Market
If you are looking for a place to buy some new threads, head over to Anjuna - Arpora Flea Market in Goa.
The Saturday Night market is located in the village of Anjuna, near the popular beach resorts of Arambol and Vagator. The market itself is just a few blocks long, but it's chock-full of shops selling everything from antiques to textiles to clothing.
You can find everything you need here: jewelry, clothes, food, pottery… even animals! There are shops where you can buy handicrafts or pieces made by local artists.
The Saturday Night Market starts at 5 pm and goes until midnight—but it's best to go during peak hours (8 pm-11 pm) because that's when most vendors show up with their best stuff!
And it's not just about shopping and eating—plenty of live music performances are happening throughout the day! You can enjoy everything from reggae bands playing Bob Marley covers to DJs spinning dance hits while you sip on fresh fruit juices or margaritas at one of the many bars along the way.
It's no wonder Anjuna Flea Market has become such an institution in Goa—it really does have something for everyone!
Bondla wildlife Sanctuary
The Bondla Wildlife Sanctuary is the largest wildlife sanctuary in Goa and one of the largest in the world. Home to many endangered species, this sanctuary is full of lush forests, which makes it a great place for birdwatching or hiking. There are also several mammals found here, like jackals, wild pigs, and mongooses. Other animals include leopard cats, small Indian civet cats, and large Indian civet cats. The sanctuary also has many reptiles like cobras and pythons, along with other amphibians such as frogs, newts, etc.
Harvalem Falls
Harvalem Falls is a beautiful waterfall in Goa, India. It's one of the most popular tourist attractions in the area, with tourists coming from all over the world to see it.
The waterfall itself is about 50 meters wide and about 7 meters tall, making it a great place for water sports enthusiasts. The water is also very clean and clear! The water flows through a narrow channel before falling down into an abyssal pool. The pool is surrounded by rocks that give it an appearance similar to that of a natural aquarium.
If you want to get there, you have to choose between two different paths: a long, winding road that takes two hours or a shorter hike that takes four hours. But either way, once you've arrived at the waterfall's base, you'll be rewarded with an excellent view of its cascading waterfalls and pools.
Carambolim Lake
When you've got a lake that's as gorgeous as Carambolim Lake in Goa, you'll want to make sure you take your time and enjoy it. It's a small lake in the heart of Goa, surrounded by lush green hills and fragrant flowers. As you gaze out over the water, you'll see that its surface is covered with a thin layer of algae—the perfect shade of green to match your eyes. You'll find yourself longing for this lake to be your home forever, so you can spend all day every day staring at it and feeling happy.
The Latin Quarters of Panjim
It's hard to imagine a place that's more perfect than the Latin quarters of Panjim in Goa. The colorful houses, cobbled streets, and quaint cafes make it feel like you've stepped into some fairy tale.
The Latin quarters were built by Portuguese settlers who arrived on the shores of Goa in 1510. The architecture is a testament to their culture—the houses have elegant balconies and ornate doorways reminiscent of Portugal's past. This historic neighborhood is steps away from the bustling city center, so visitors can easily get lost in the hustle and bustle of Goa's busiest area during the day before returning to this quiet corner at night for some relaxation.
Dudhsagar waterfall
Dudhsagar waterfall is one of the most beautiful waterfalls in India. The name "Dudhsagar" means "Sea of Milk," a reference to the white foamy appearance of the falls during heavy rains. Dudhsagar has a height of 1020 feet, making it one of the highest waterfalls in India. The Dudhsagar waterfall is part of the Mandovi River, which flows into the Arabian Sea at Panaji (Panjim).
Dudhsagar Waterfall is one of those places in Goa where you can spend hours just sitting there, listening to the sound of the water and watching it fall into the ocean. It's a place where you can feel completely free, even if it's just for a few minutes.
Butterfly Conservatory of Goa
The Butterfly Conservatory of Goa is a butterfly sanctuary that houses thousands of butterflies worldwide. The conservatory is dedicated to conserving the butterfly population and educating the public about their importance in our ecosystem. The park is open year-round and offers guided tours every day at 9:30 am and 4:30 pm, and the entry fee is only 150 INR. The tour takes about an hour or two, depending on how long you want to stay and explore the gardens surrounding the conservatory. Guides will walk you through the conservatory itself as well as outside gardens where there are even more butterflies!
Conclusion
Goa is a land of diverse beauty and wonders. You can spend your life exploring the unexplored side of Goa, but it will never be enough. Goa is like a mother who keeps giving birth to beautiful children. The land has so much to offer that it becomes difficult for us to decide where to go first, what to see and what not to miss out on.
The above-mentioned list of 10 beautiful places in Goa will help you explore another side of Goa.
If you have any recommendations or questions, please leave them in the comments section below!