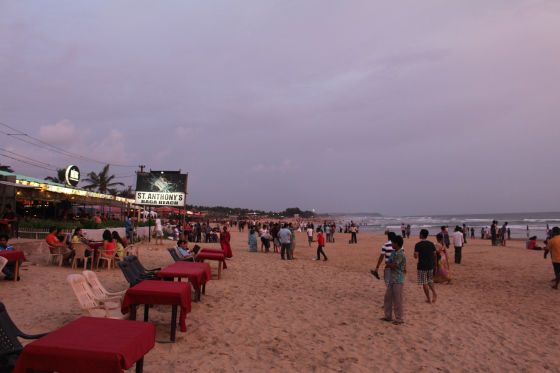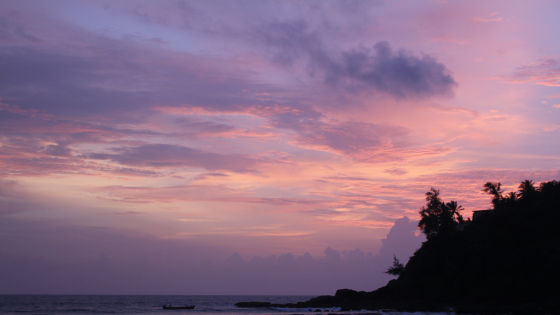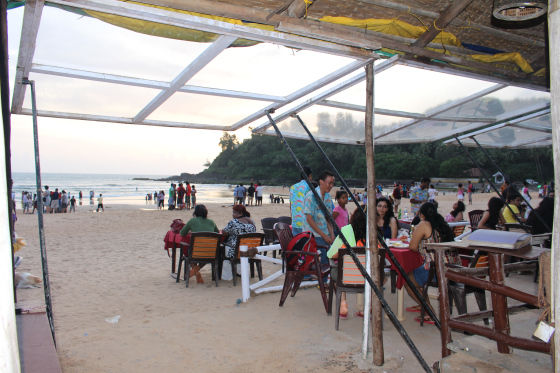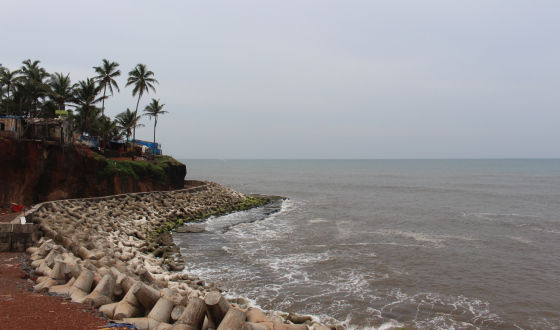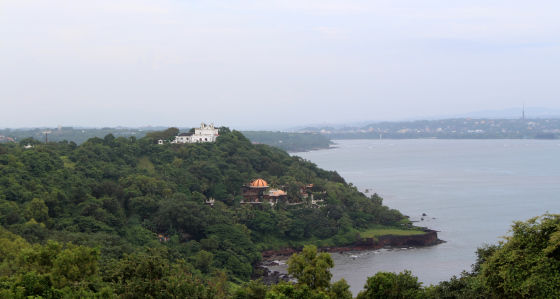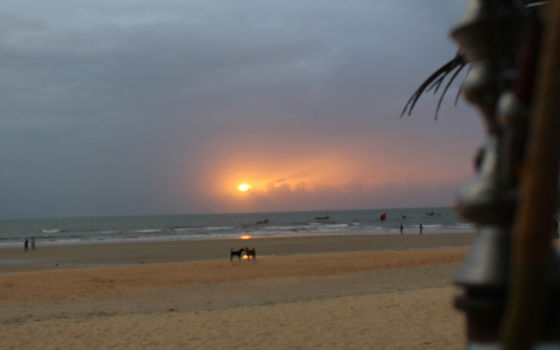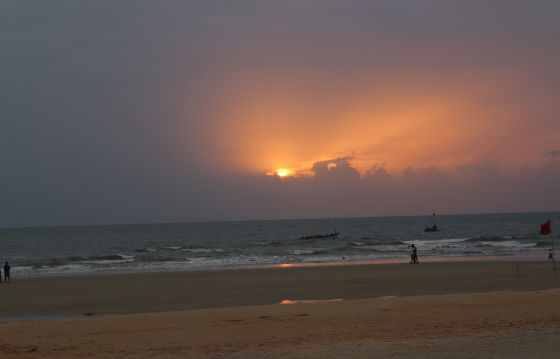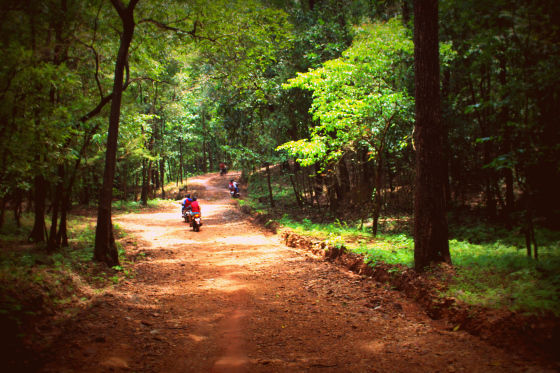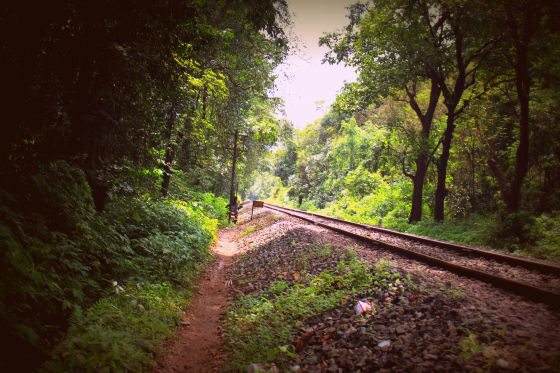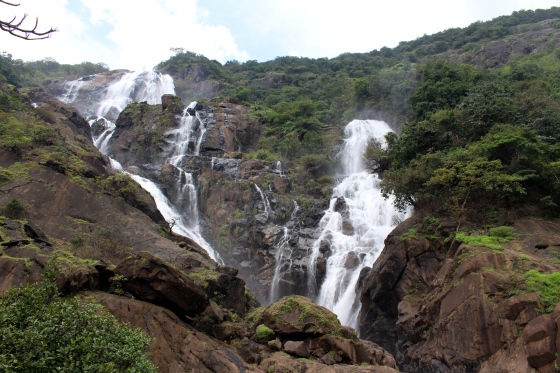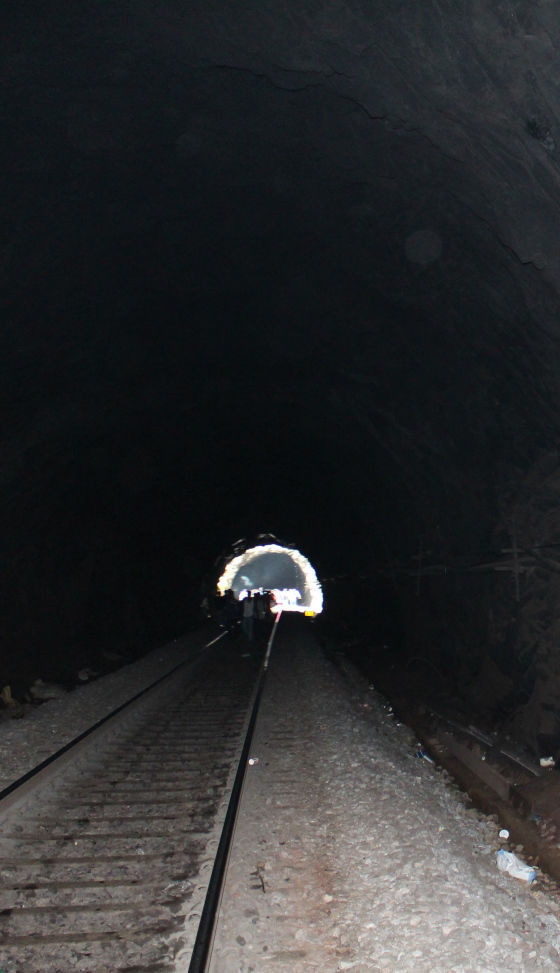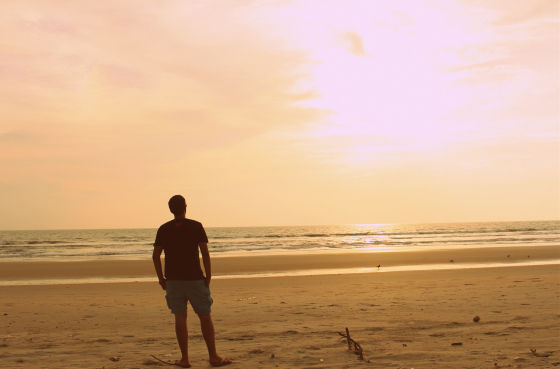 Spending most of my 20 years in UAE, all I saw were mostly the malls, the nightlife, the clubs, fancy restaurants, the sand, the camels, the heat, the monotonous routine, I mean lets be practical and modest to say I had seen it all.
My vacations to India were literally 'never' initially but gradually it became a part of my life. Every year August was the most 'looked forward to' breaks in India - for a month.
Although it sounds exciting that I got to travel to India every year, it had its side effects. It hampered my chances of traveling abroad or might just say even to places outside Bangalore for solely the purpose of sightseeing.
STORY OF MY LIFE:
I almost thought I lived my life until I reached 19 and everyone surprisingly asked' Girl, have you been to Goa? and I squeamishly say 'No, but its on my bucket list'; the last six words often came out as ridiculous mutter. Story doesn't end here. After one year, Johnson(an acquaintance who previously asked me about the trip) comes around with a tattoo and a tan. I was reluctant to gnarl for his impending questions.
Its been one year and not a molecule has changed. As much as this story seems exaggerated, it wasn't.
I was here, in Goa - the ultimate wait was over. I was here to see what the hype was all about. Besides, it was not the talks or the questions that mattered to me. I connected mainly because the land was once a hippy trail in the Indian side. When the route through Afghanistan and Iran were closed. The only choice of place was Goa. It deserves to be recognised. After all,it is one of the places in India that is very open minded esp in terms of clothing and mind set to an extent.
Goa, mostly a moderate climate during the year, not too cold nor extremely hot, is probably one of the reasons all of you from the cold countries prefer to get here for some sun in the beach. Its very simple, Everywhere you look and go in Goa, its the beach,its a place where one can just listen to the soothing sounds of waves, have excellent seafood facing the waters, leave your mature responsibilities back home and live a life of a nomad as long as you stay here, get your soul light heart-ed and make it feel life's not all that bad.
OUR PLAN: Traveling from Bangalore to any part of the south by bus has by far been the most, what should i say, the only good thing about it, We took an overnight 8 - hour bus (since we prefer to struggle) to Goa, rented a 2- wheeler bike from one of the guys who chased us at the bus stand even before we step one foot out from the bus, We gave it a shot in one go anyways( we were just too tired to keep up our price, basically we weren't ourselves).
Our hotel was booked in Sterling hotel in South Goa, since this was my first time, I absolutely had no clue that all the 'happening' beaches were in the North. It was a 4 day trip out of which 2 days we rode to the north which seemed more than enough.
Places to visit in the North :
Baga Beach : rating- 10/10- the shacks played good music, good service, good crowd, good food and shisha.
Places to visit in the North :
Baga Beach : rating- 10/10- the shacks played good music, good service, good crowd, good food and shisha.
Calangute Beach: rating: 4/10 – honestly, ain't sure if it was the time I went ,but I'm more of a person who like to see less of people and listen to less of unwanted noise when I'm on sober vacations especially when I'm trying really hard to find my soul (ha!). So calangute was not precisely my kinda of place.
Anjuna Beach: 8/10 – known for its famous shack 'curlies' by the beach but we tried one of the cafes on the cliff only because we never found our way to the flat surface of the beach. Either ways, ordered for everything(pancakes & steaks) that was available in the menu. Goa does that to you. It creates a whole in your pocket while you drink/eat and enjoy the tranquility.
One can shop anywhere in goa. Most of the beaches have street markets through the day so buy yourself some comfi khakhi pants, dresses, flipflops and anything you like cos' no matter what you wear or do, Goa is a place where nobody cares to judge you. And you ladies can go hippie a top notch by colorful braids, like how I got mine done from a kind hearted girl who approached me at Baga beach. I sat by the cemented seated area outside the baga restaurant, while Amani plaits my hair and drape each of the colorful thread through a strand simultaneously. Amani is 16 years old and makes a living with the little money she earns from braiding hair or sometimes selling jewelleries. Her work is mostly in the beach fronts or the beach parking. The more I talk to her about her chores, the more I'm astonished with her brilliant English. The only way the young girls learn to speak English is by conversing with the westerners who come by. I'm glad that the girls have a heart to wanting to learn.
Aguada Fort: 9/10 : it dates back to many years(1612) built by the Portuguese to provide water supply to the ships that stopped by and has lighthouse. The compound is quite huge and when you walk by each floor, will have its own history. The fort has a splendid view overlooking the sinquerim beach, the arabian sea and whole bunch of greenery, from atop . The one thing I noticed here was that the tourists who came here were mostly brown people and most whites were at the beach, I assume its because of the hype that the Bollywood industry has created here with the movie 'Dil Chahta Hai'.
In South Goa:
Betalbatim Beach,an ordinary beach with no much expectations.
We hit the Colva beach which was empty, no people, no crows, hardly any shacks by the beach except for one. So the first impression when we landed there was quite obnoxious because of the attitude and service but we dealt with them anyways. As the sunset, the weather and the heat started calming,and music, all pretty much compensated for our dull two-minded entry.Martins Corner - 9/10 for the classy ambiance, a dining restaurant we heard through our friends, so figured we could dine in for scrumptious tarts post the dinner at Colva and turns out they have a dessert menu that did not tempt my sweet tooth much.
Dudhsagar waterfalls- 10/10 on the adventure and the effort to get to this waterfall, We rode about 60km from south to Dudhsagar and once we reached the parking lot, there is another one hour to reach the waterfall. They do not let you take your bike/car, there are Ojek (bike taxi) – guys who are hired to take people as pillion in their bikes towards the waterfall since there are no roads constructed for vehicles, its almost tarmac/crazy sandy area by the side of the railway track and through the forest. After an hour of riding through the forests, there is another 15 minutes of trekking towards the waterfall. Throughout this journey I was only hoping that the waterfalls better be 'worth' all this effort in caps lock. But let me break the ice and tell you that when you finally reach Dudhsagar, you are /walking through/standing on a railway track wherein one side you can see the falls and the other you can see a crowd of locals from Karnataka and Goa , and the falls ain't that pretty a scene, although from an helicopter shot, the view might be splendid ( If you want to see for yourself, watch the Indian movie 'Chennai Express' shot here). if Goa gets too dry for you with only beaches and beaches, this place is a must-go atleast for its adventure.
P.S: Make sure you have spaced out an entire day for this waterfall .Drink enough water, because after you reach the parking lot, you will find refreshments only once you reach the waterfall arena and also you do not want to wait till you reach there to have lunch becauseyou really don't want to eat from there if you are a hygiene freak. Period!
Since South Goa is where we stayed, On our last day awaiting our bus, we looked around , google-d, stopped hurried passers by to find if there is something interesting, turns out there was nothing much really in the South! .So we used our instincts and let ourselves inside Coconut Grove hoping for beach shacks(they do not have) but they were kind enough to let us grab our drinks and chill by their private beach.
P.P.S: Goa is certainly a silver lining to all those who are looking for some self time, If you do not love beaches ,if you do not like to take a few seconds out of your busy work schedule and think about what really your life is all about, then Goa is definitely not a place for you