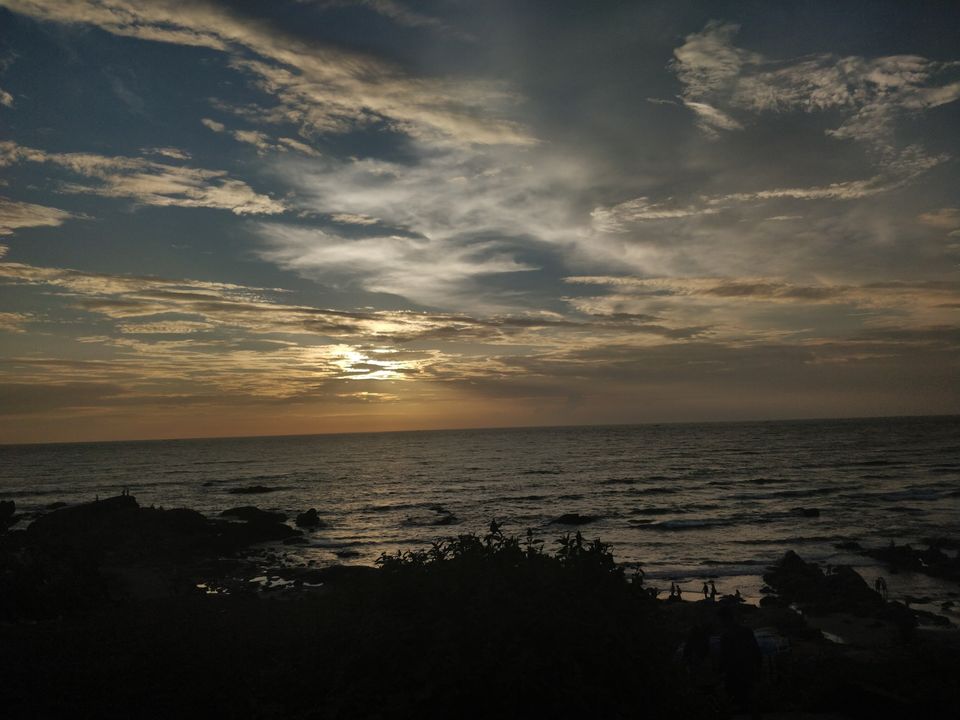 Where majority of population prefers to visit Goa during it's peak season i.e. October-February. I planned my visit in the month of September 2018, I am lucky enough to know few of Goan people who guided me and my friends a way to a total undiscovered side of Goa.
Where most of the people know Goa for it's beaches, parties and food. We discovered a lot more, this blog may help people out there who are not only party animals but nature lovers too. If you are a party lover and love Goa only for it's parties off season is just not for you, better plan your trip during peak season. 🙂
Also if you are a budget traveller just like me continue reading this blog.
Traveling from Delhi (IGT Airport) to Goa (Dabolim Airport)
Now, if you will plan your trip to Goa during off season travel is much cheaper than the usual
I got my tickets booked in 7000 INR round trip (it was not a planned trip, I booked my tickets just 4 days in advance you can save more money if you book in little advance)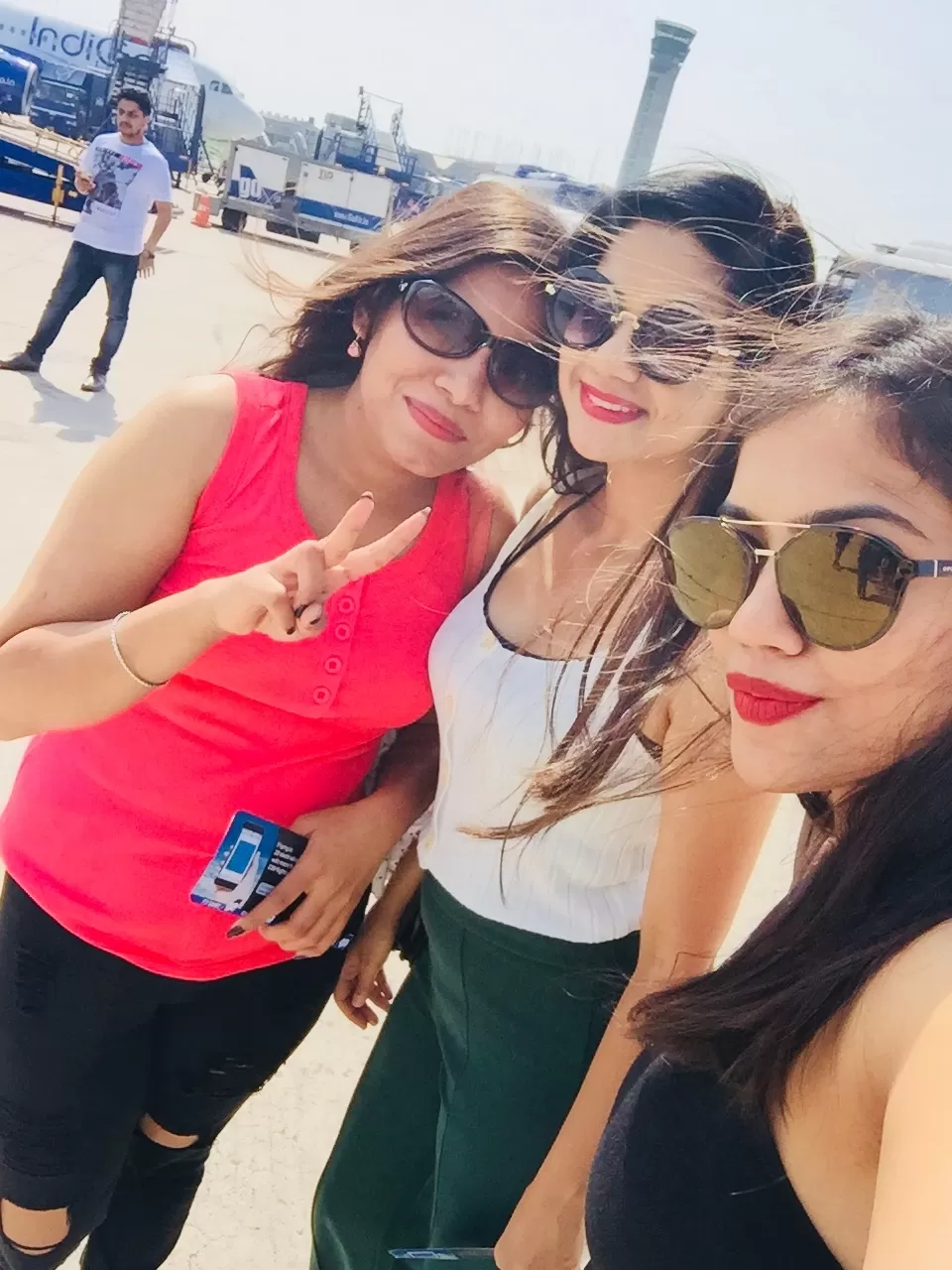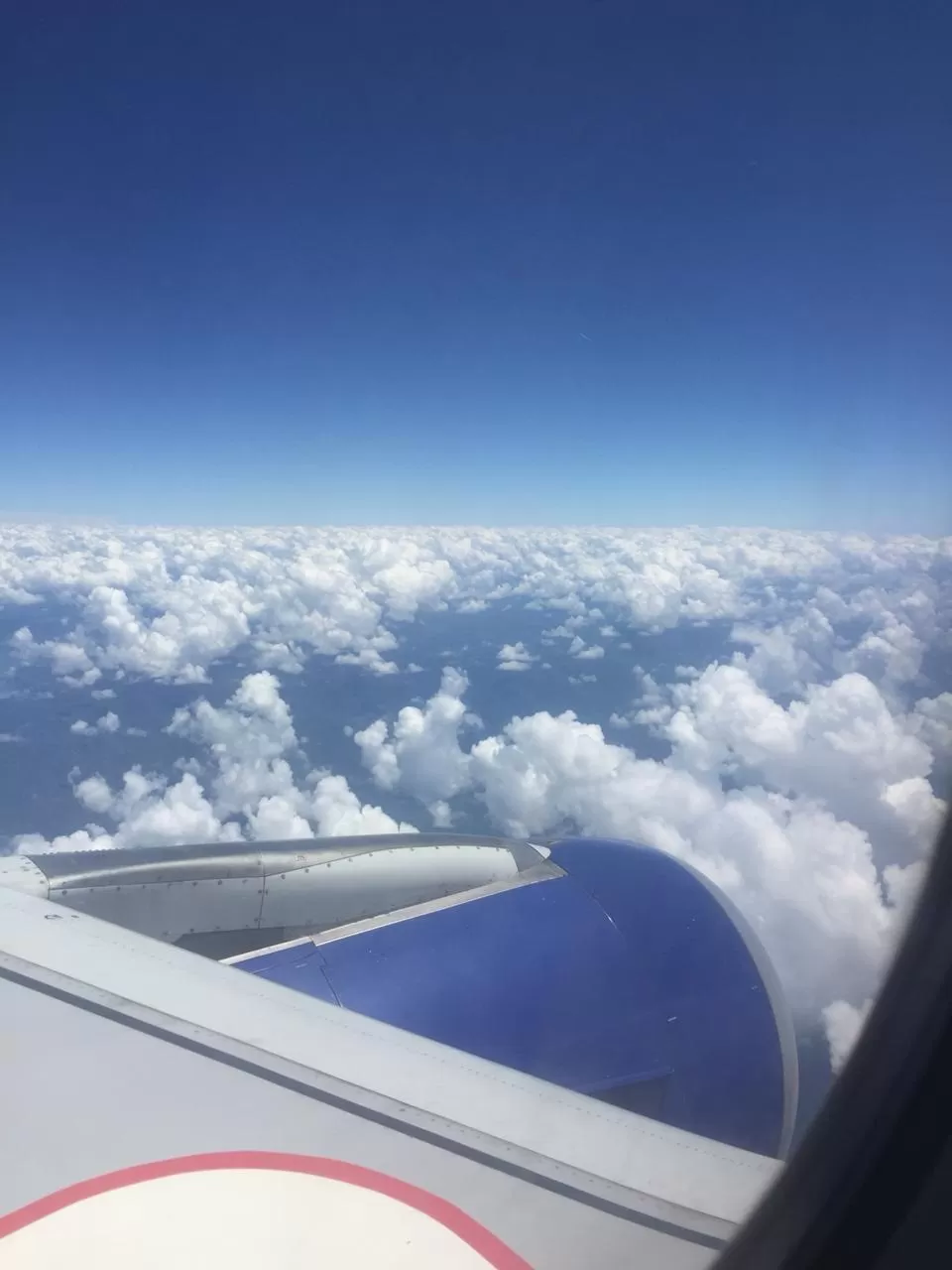 On arrival at Goa (Dabolim Airport) we took a taxi to our hotel (no matter if you travel in off season or peak season these taxi rates are fixed by their Government, but try your best to bargain) P.S. we paid 1100 to reach baga
We booked a hotel on Baga Beach named SAI BAGA on a distance of 300 m from the beach. (Got an amazing deal on MMT and paid 4300 INR for 2 rooms- 2 nights)
Tip: If you are traveling on a budget, do not invest your money on expensive hotel properties look for cheaper options instead because Goa already have lot many plans to make you spend more than your budget 😛
On first day we were so tired to explore anything so we ended up doing just this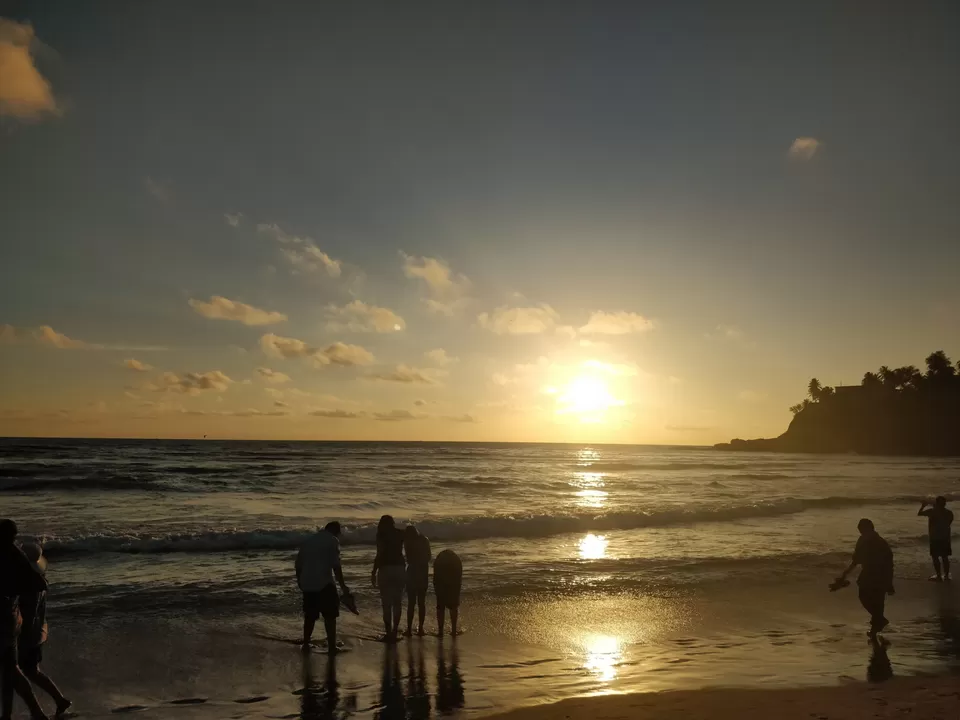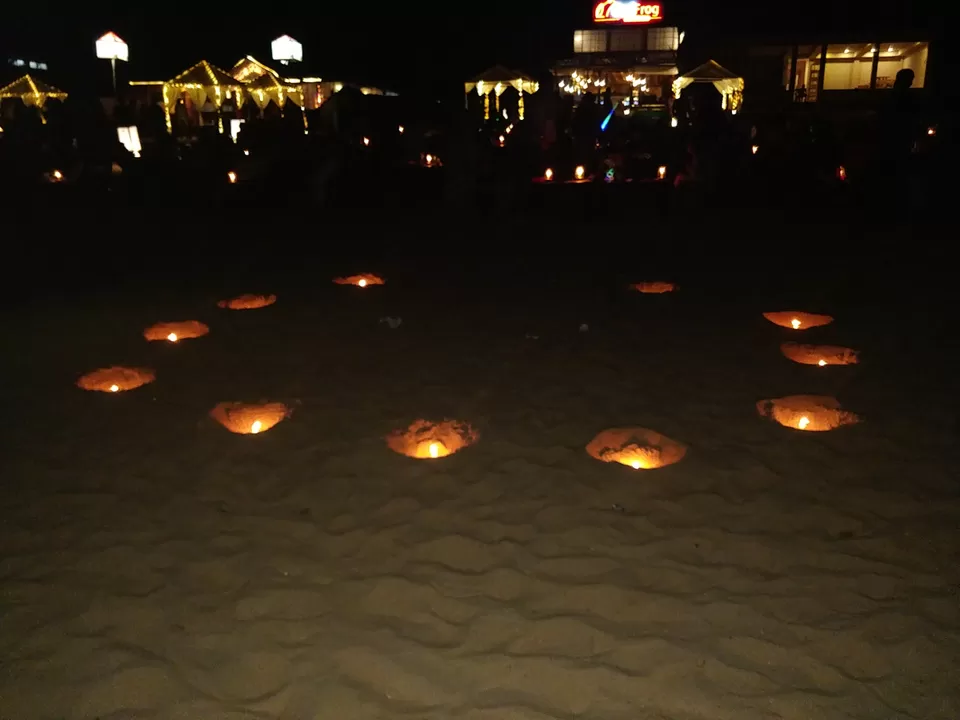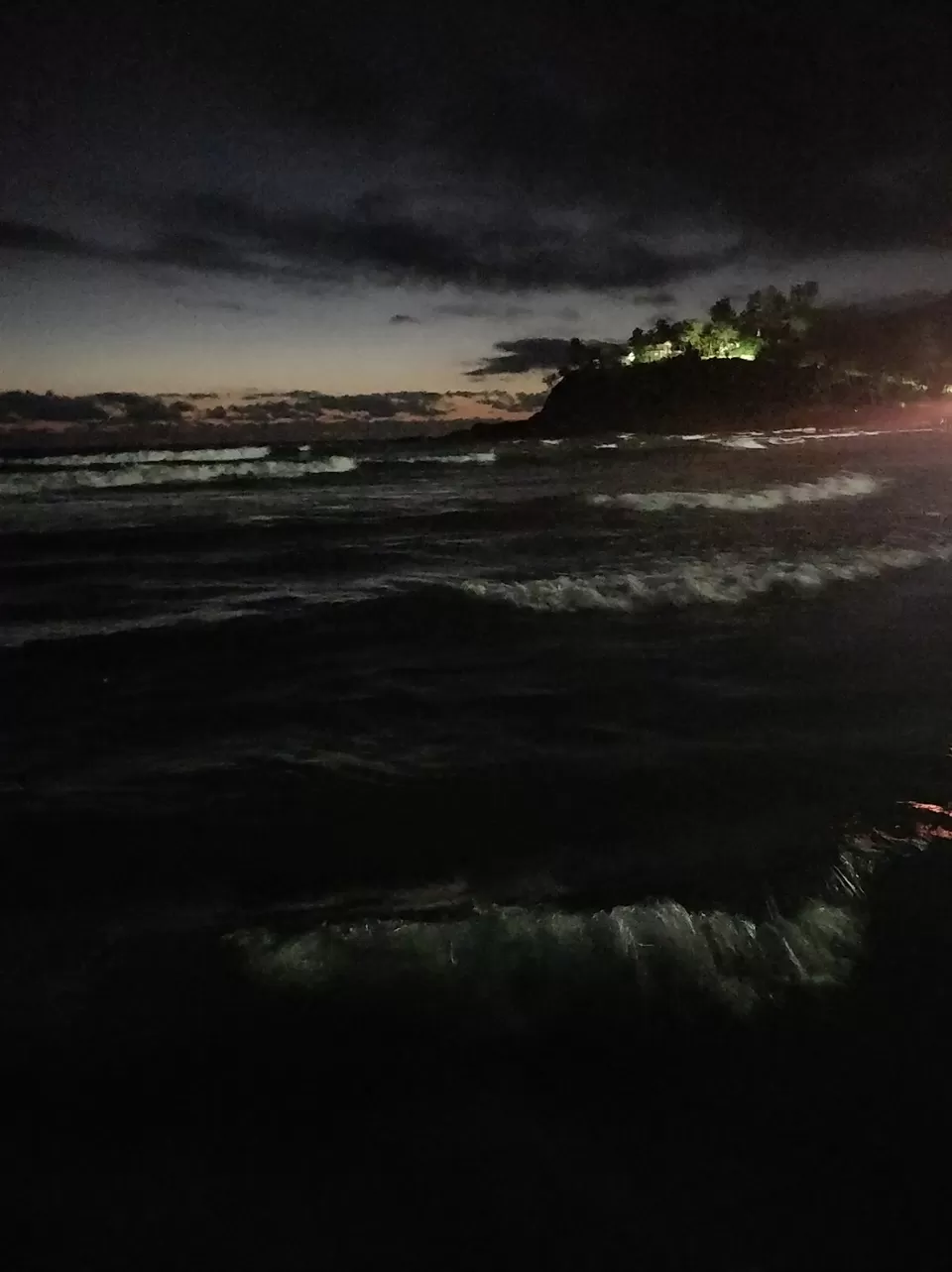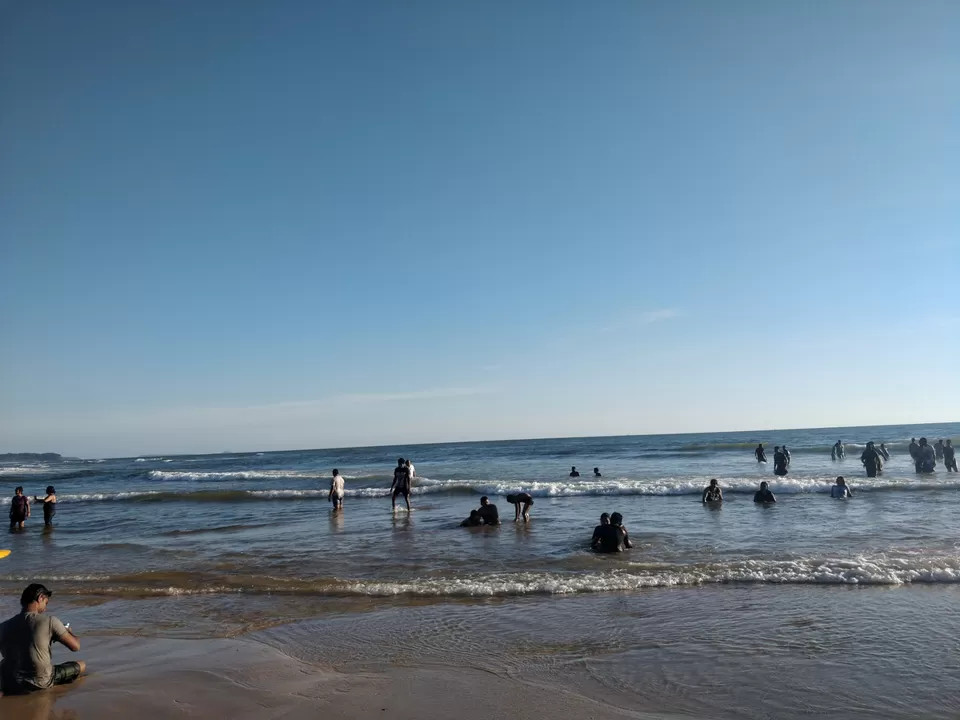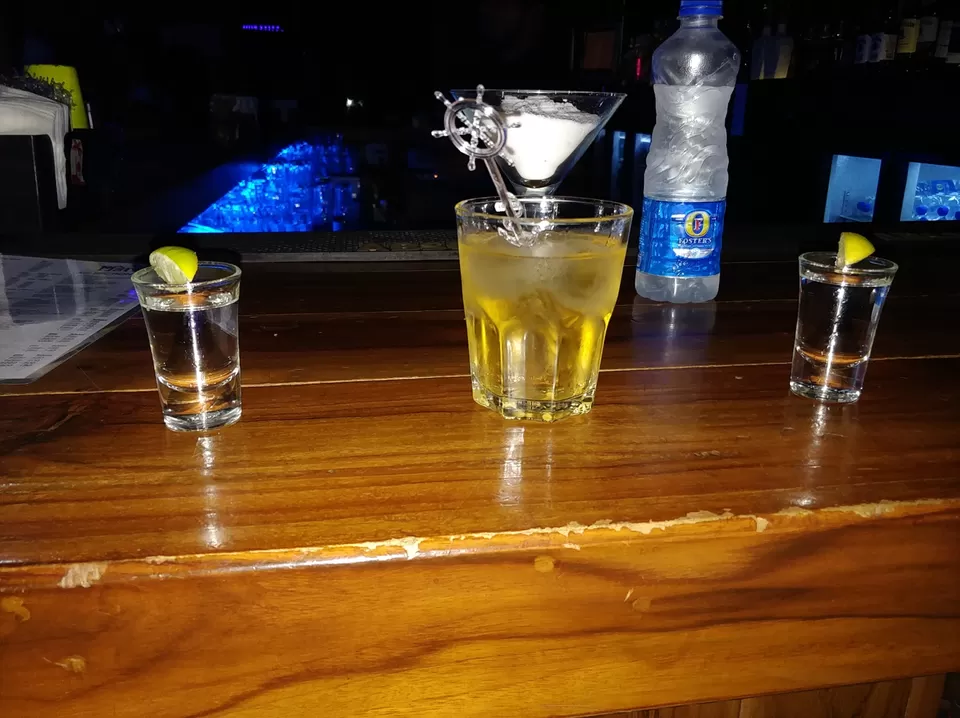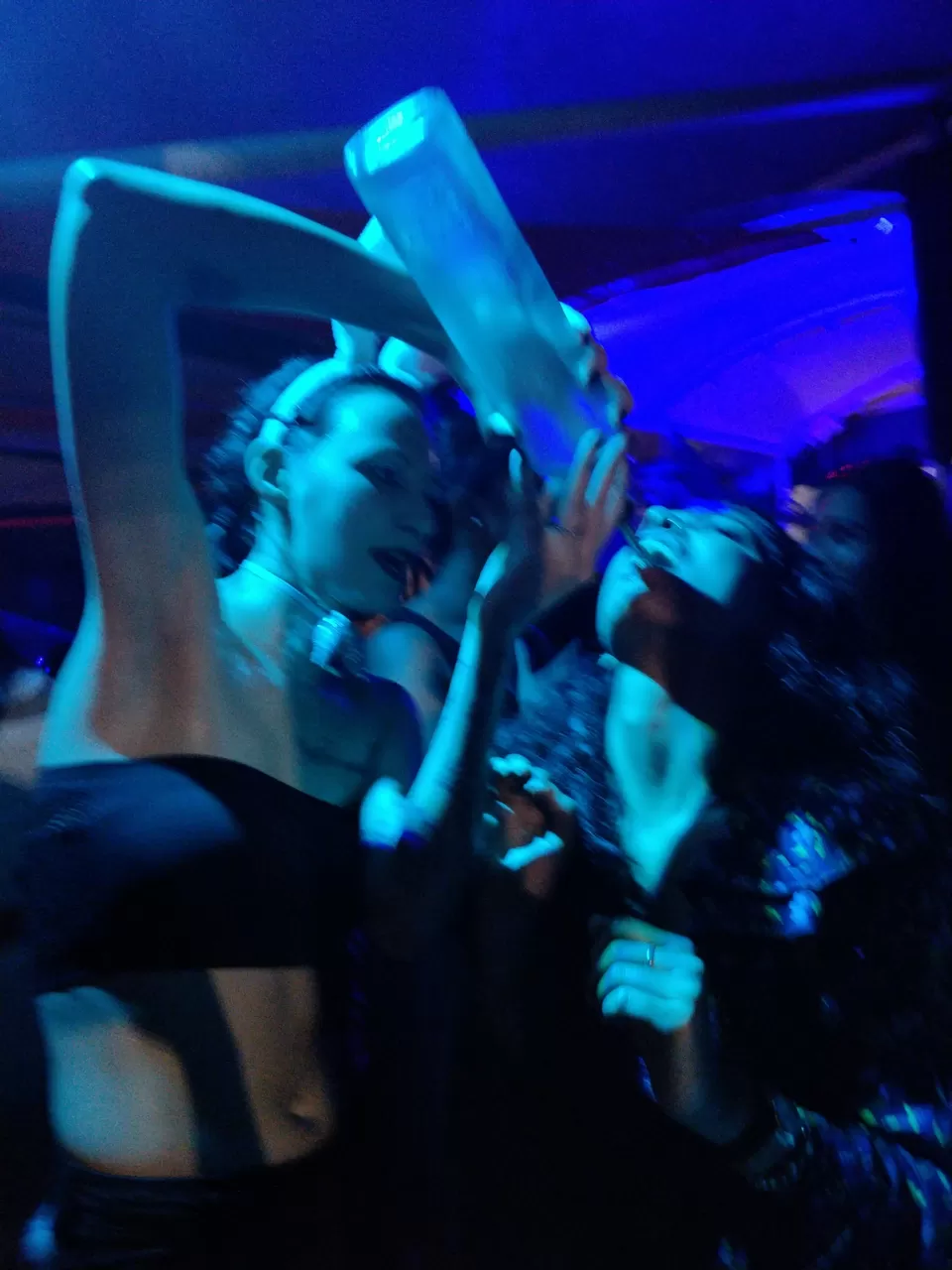 After partying all night at Tito's and mamos we came back and crashed into our beds around 5 in the morning.
At 11 am we started our day with delicious breakfast at Brittos (our bill was around 2200 INR)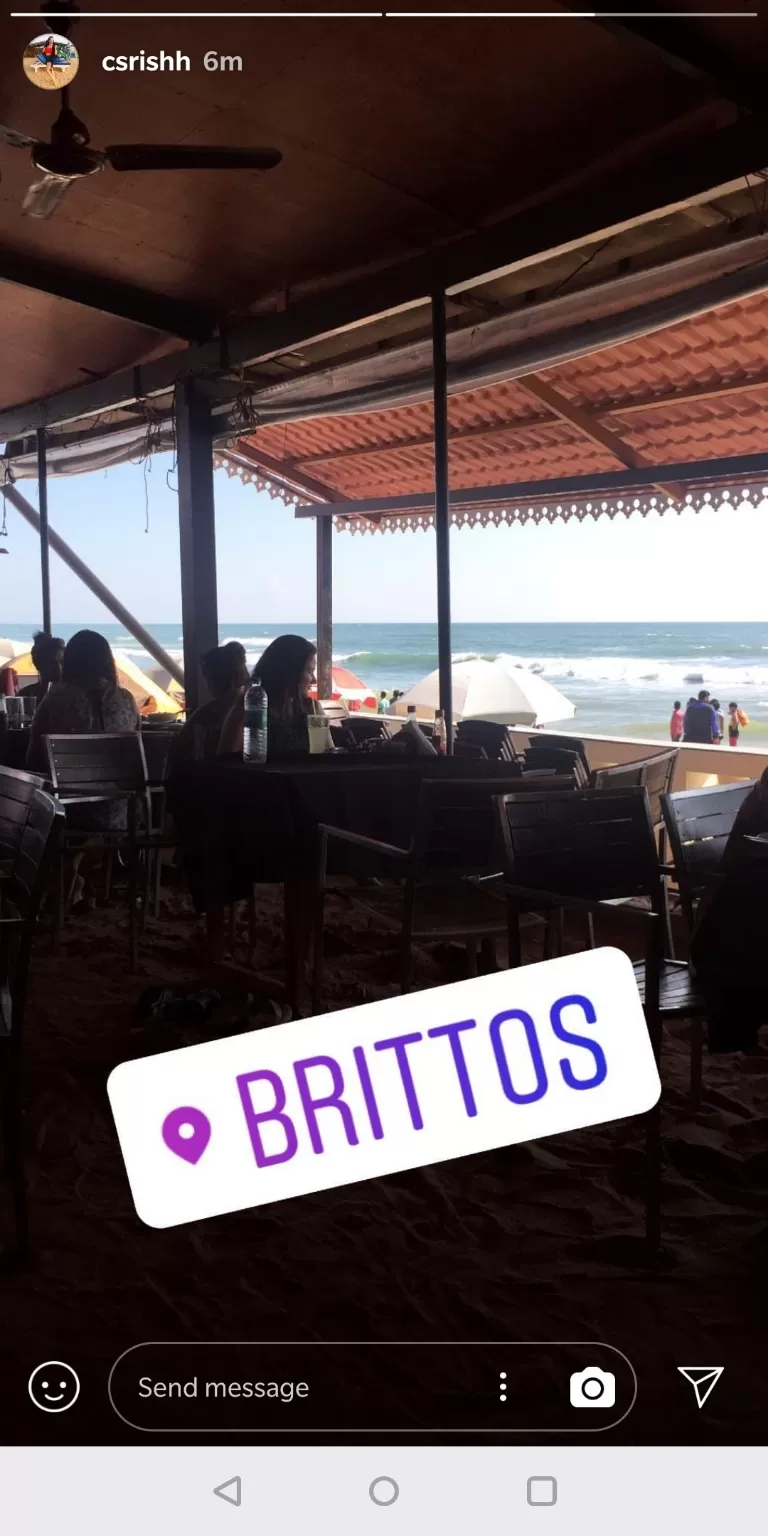 After our breakfast we headed to take a tour of North Goa just like other tourist 🤫 but after this tour I will definitely say one thing that every beach in Goa is different and beautiful in it's own way.
Calangute- Candolim- Aguada Fort- Vagator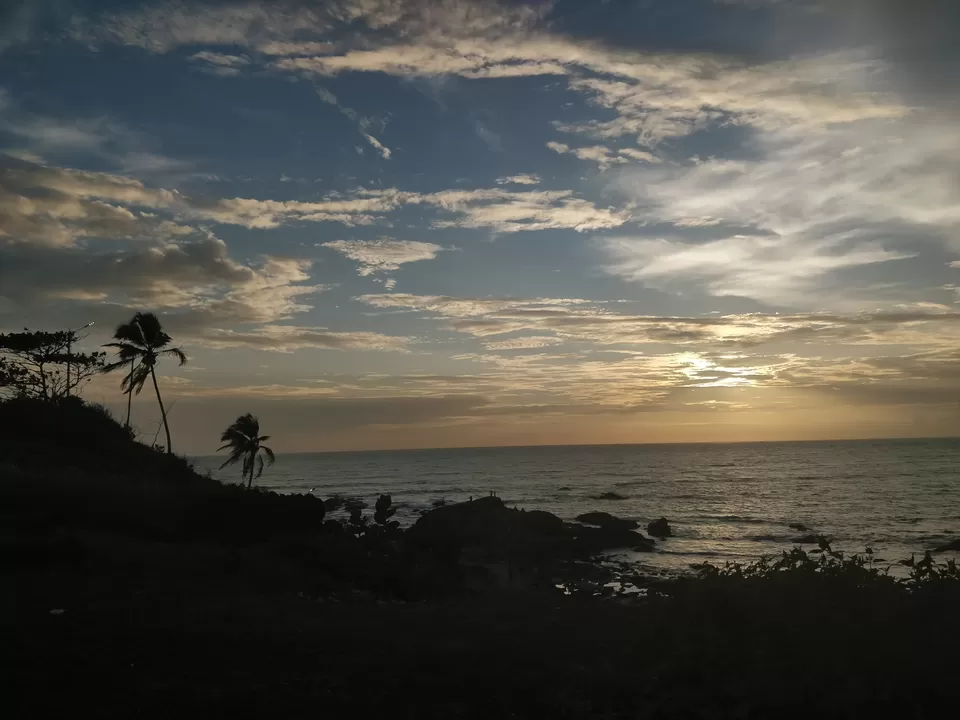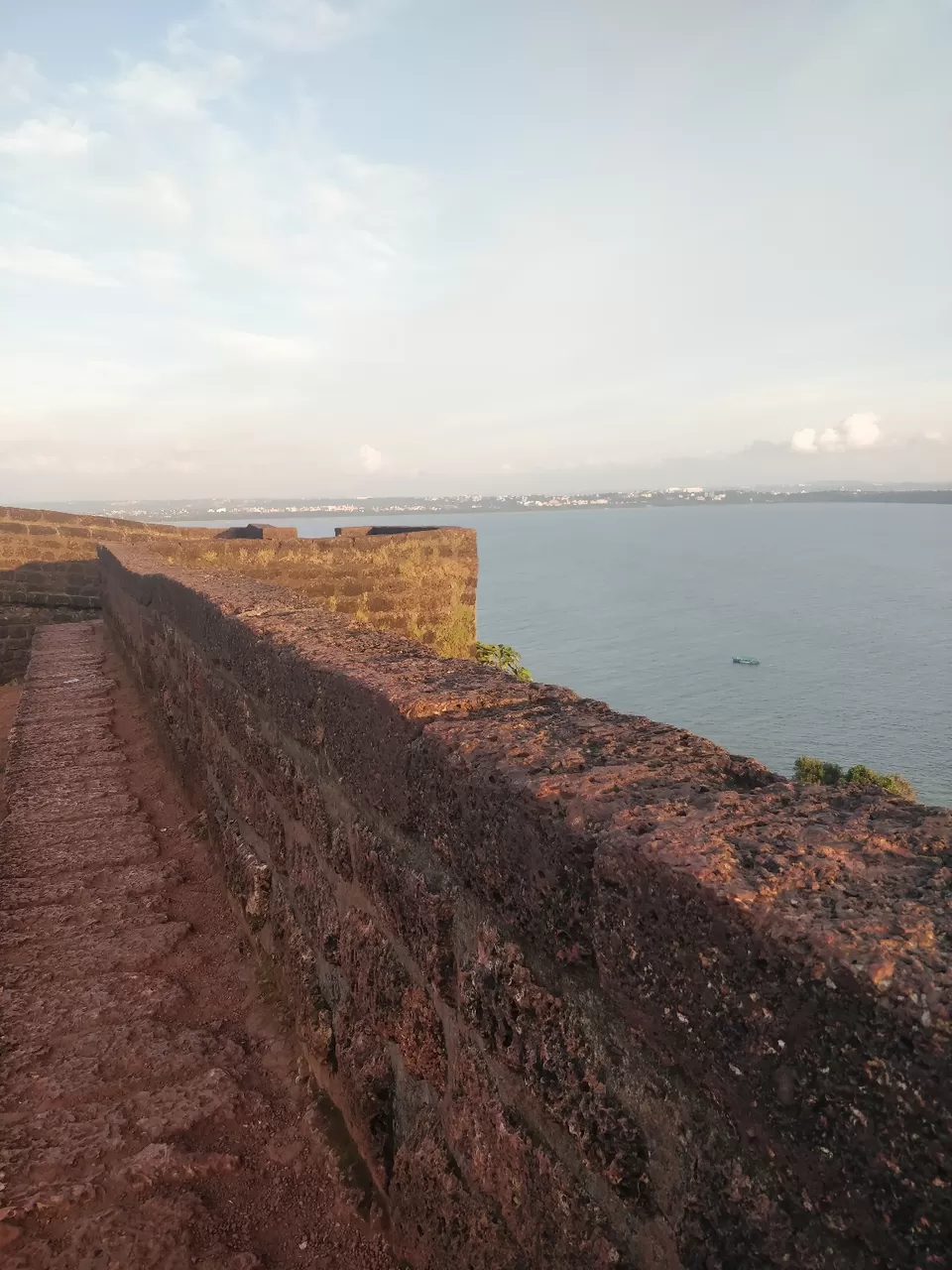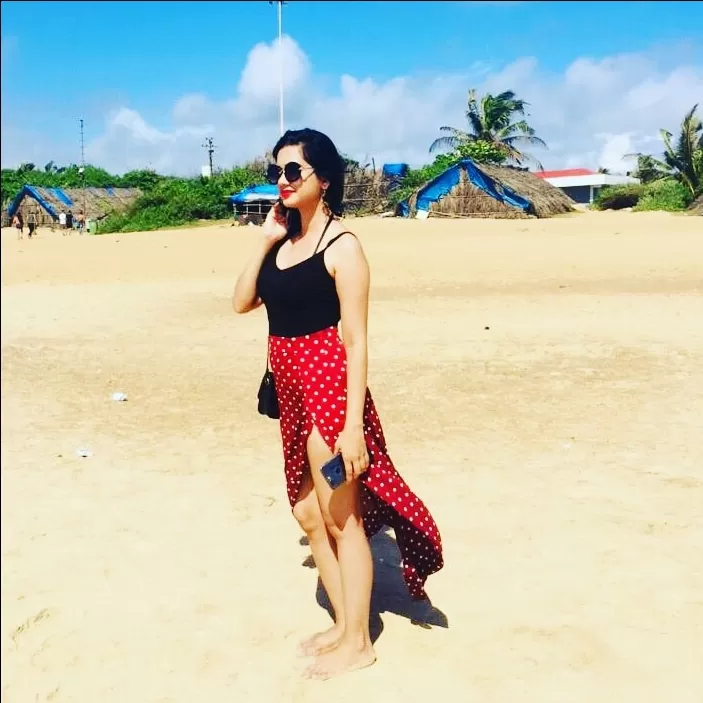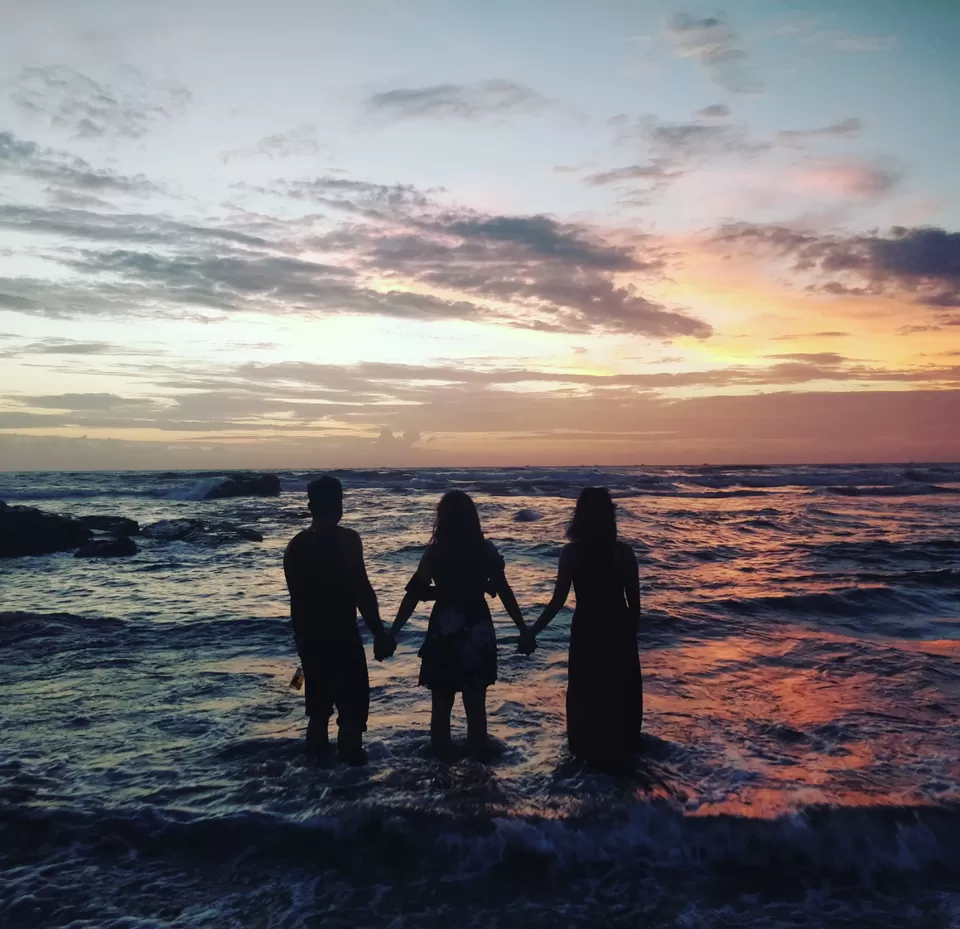 On 3rd day we started our day early and headed towards the most exciting part of this trip #SOUTH GOA ❤️
South Goa have a lot more than just beaches, the most scenic waterfalls, secluded beaches, and some most memorable treks (yes trek in Goa, just imagine 😍)
We started with Netravali falls which was approximately 185 kms from our hotel. Started an early morning drive for about 5 hours. It was a 200 steps climb but it was so worth it.
We also visited some more places around Netravali like Netravali Bubbling Lake and Cotigao Wildlife Sanctuary. Sadly I do not have pictures of this day because our phone batteries were dead 😩
After a long adventures day we finally headed to "Dudhsagar spa resort" our stay for the night and it was approximately 80-90 kms from Cotigao Wildlife Sanctuary and as soon as we reached we slept because we were so tired
Dudhsagar spa resort is a great property to stay at. It is situated in a very isolated place gives you a feel that you are staying in a forest. The property is too big that we could not take whole tour of the property and also it is not advisable in the night to do so. Also got amazing deals on MMT because yeaaah it's off season (we booked 2 rooms for 3200/ night). Dudhsagar spa resort is only 16 kms from Dudhsagar falls. (Yes, the same place where Chennai express shooting happened)
We stepped out of our resort and started to look for way to reach Dudhsagar because you cannot drive till there and also the time we reached we heard that it was closed. During our search we came across few bikers (local) who promised us to take to Dudhsagar and asked for a payment of 900 INR per bike and they allowed 2 people to sit together on single bike along with one rider.
This bike ride was the best ride of my lifetime and I could have paid them all of that money just for that bike ride.
What was so special about that ride? They drove us on a minimum speed of 100 km/hour not on plane road but on railway track (yes, I am not kidding) they did that. It was indeed very risky, I even got little injured but it was all worth it. That ride lasted for 30-40 mins and we reached Dudhsagar falls. Unfortunately we could reach to the top where you can also get a chance to see the train but it was enough adventure for me already and I had no energy to climb up 🙉
If you want this experience contact them: 9765811449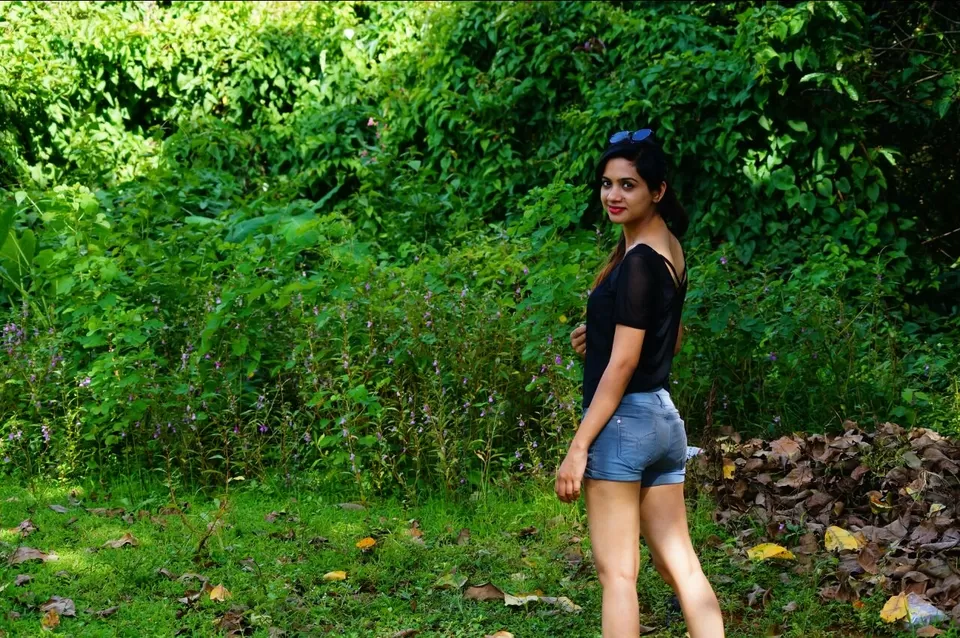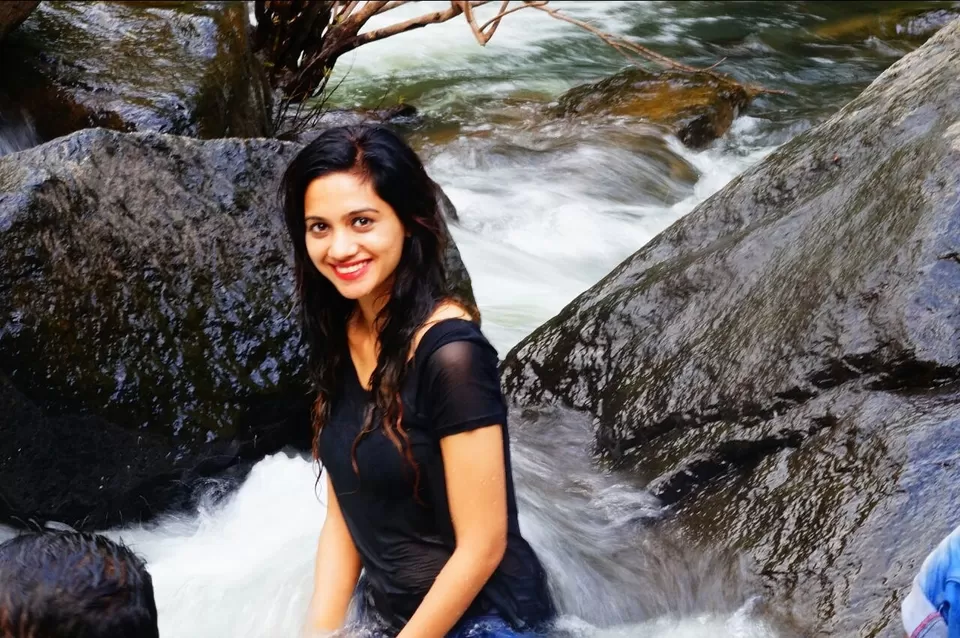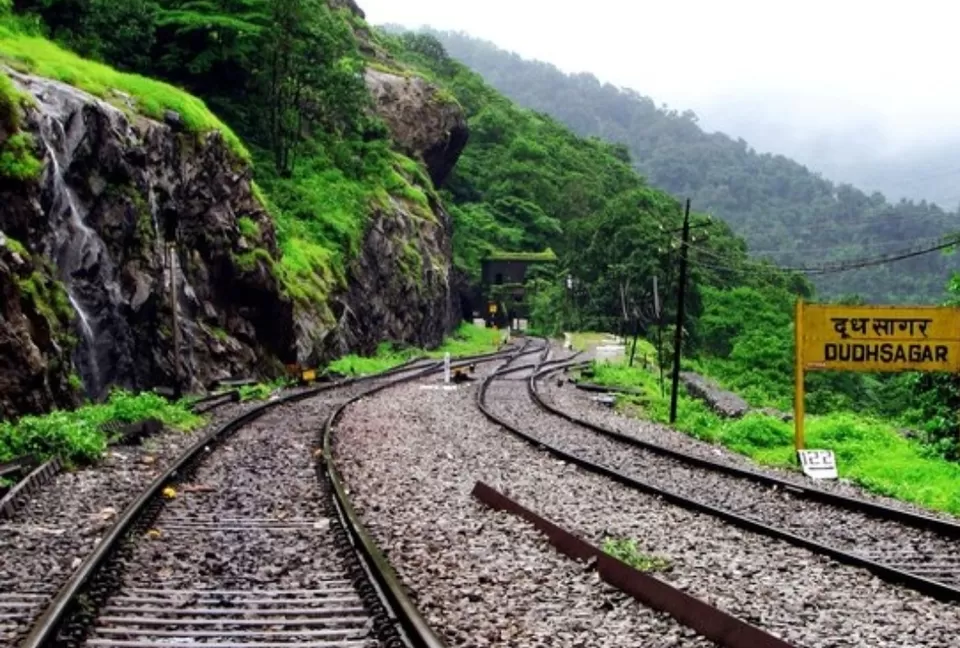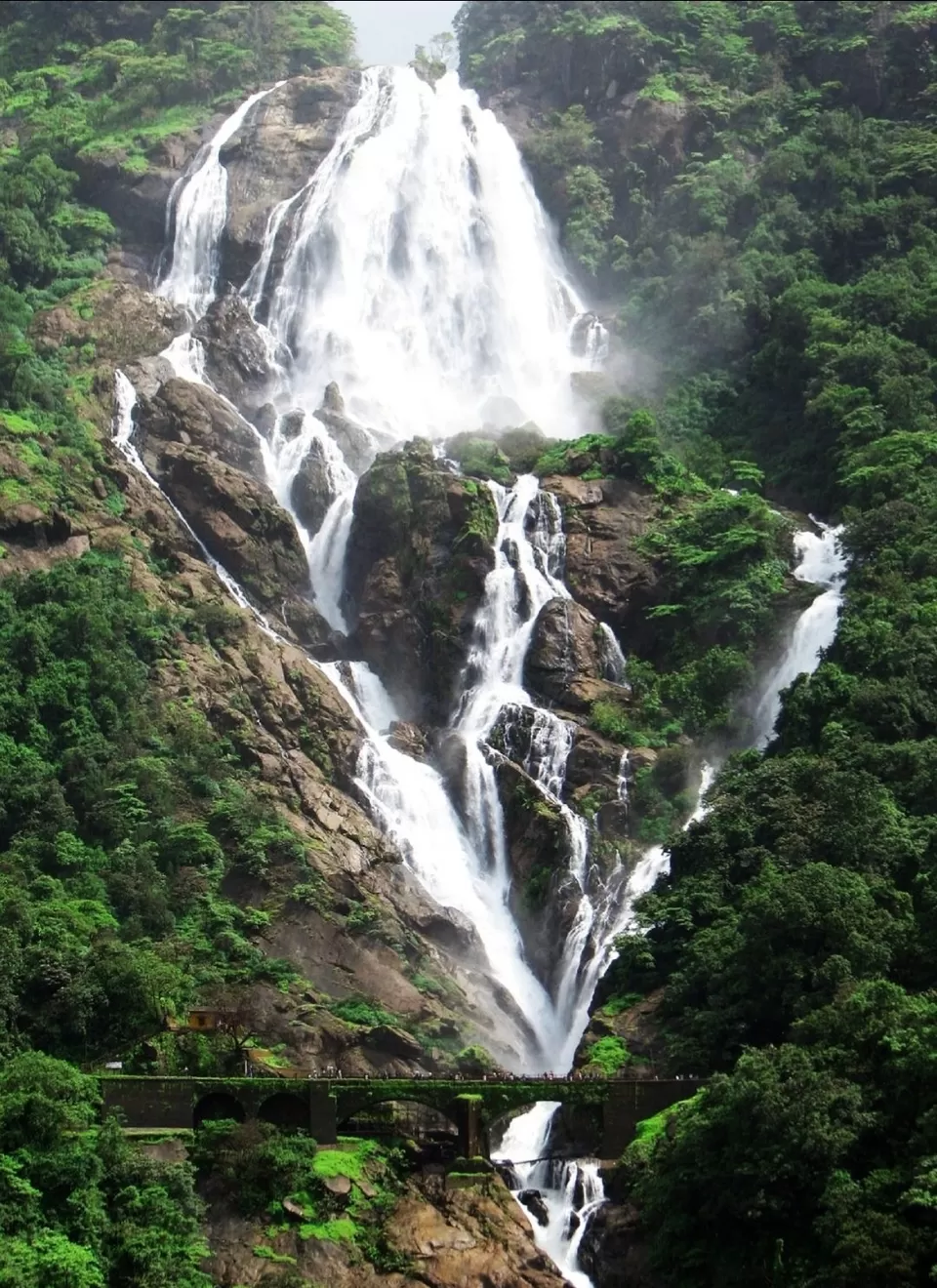 After such beautiful memories it was time to leave this beautiful place and come back to Delhi 😪
P.S. We spend a total of 17k pp on this trip. I will be writing another blog on where to eat in Goa stay tuned 😘