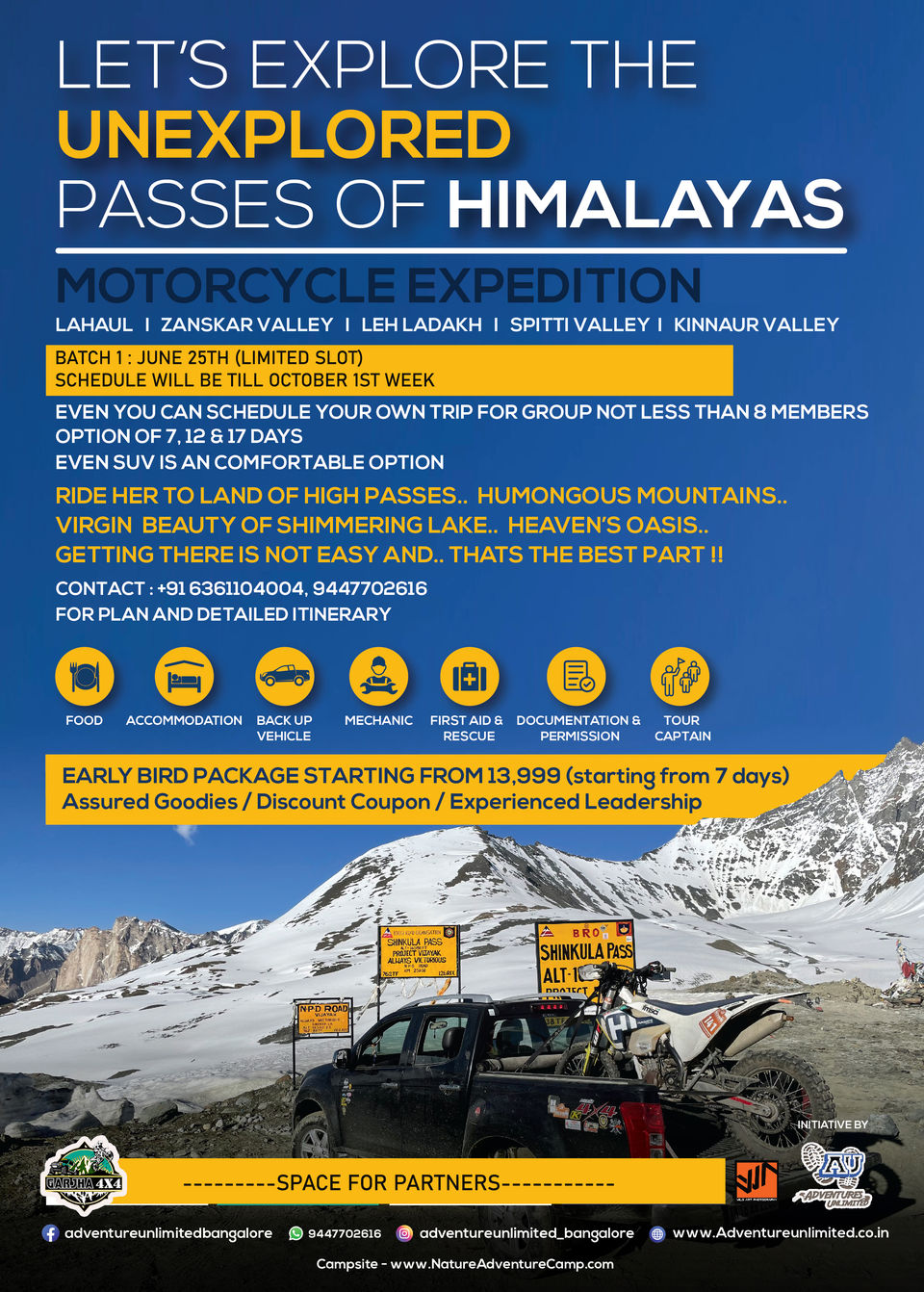 Let's #explore the #unexplored passes in #Himalayas #HimachalPradesh #LehLadakh
Shinkula Pass #ZanskarValley #LahaulValley #Manali #Rohtangpass #Darcha #Lamayuru #Padum #Leh
#HimalayanDrive @advriderofficial #HimalayanRoadtrip #Himalayanride #himalayanexpedition #himalayandiaries #Adv #Offroad #Dualsports #Reels
For those who are bored for common #LehManali Highway
Our #Overland #Trail #Expedition will start from July and it's only for hardcore #Riders and #Drivers #Offroaders not really for just #tourist 🤗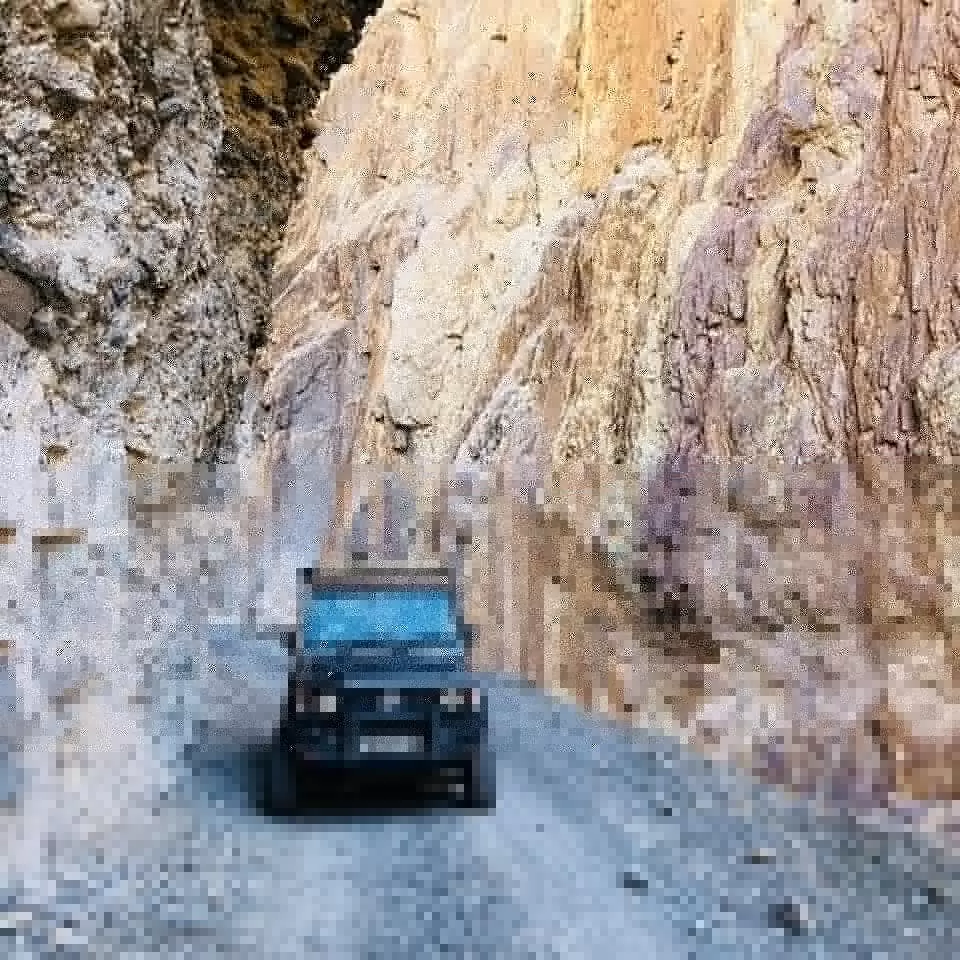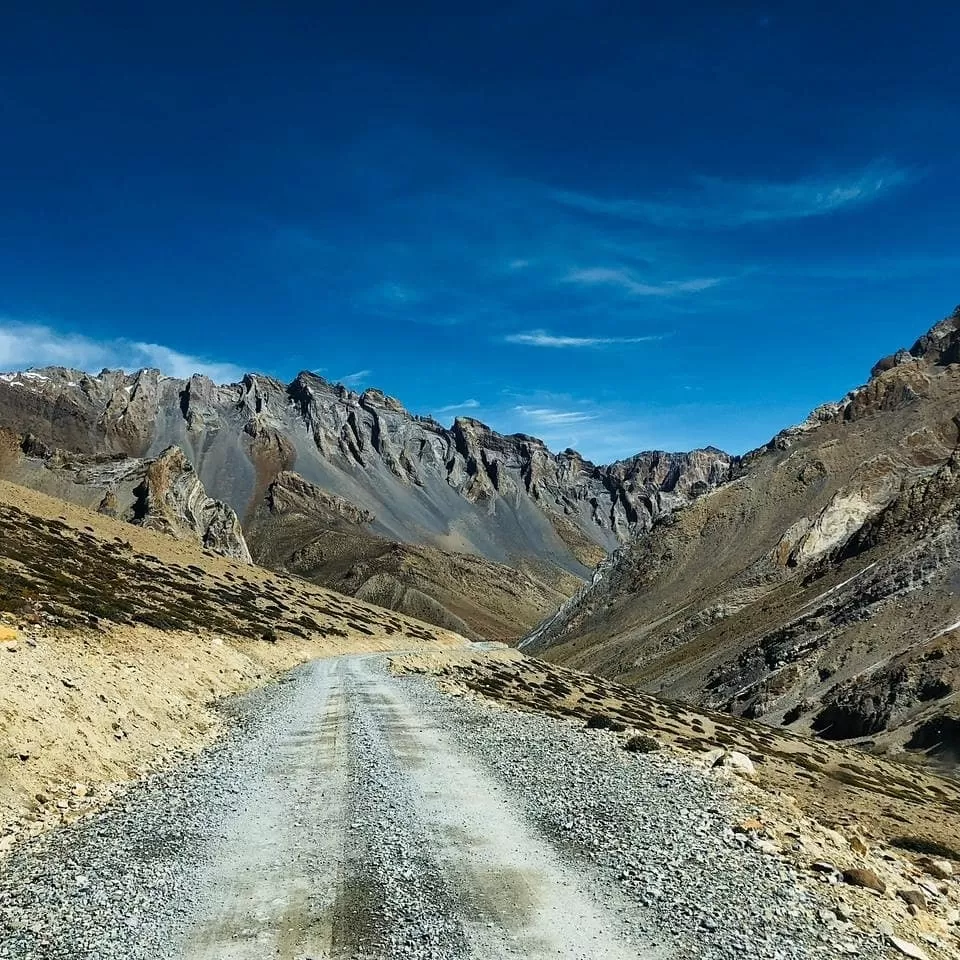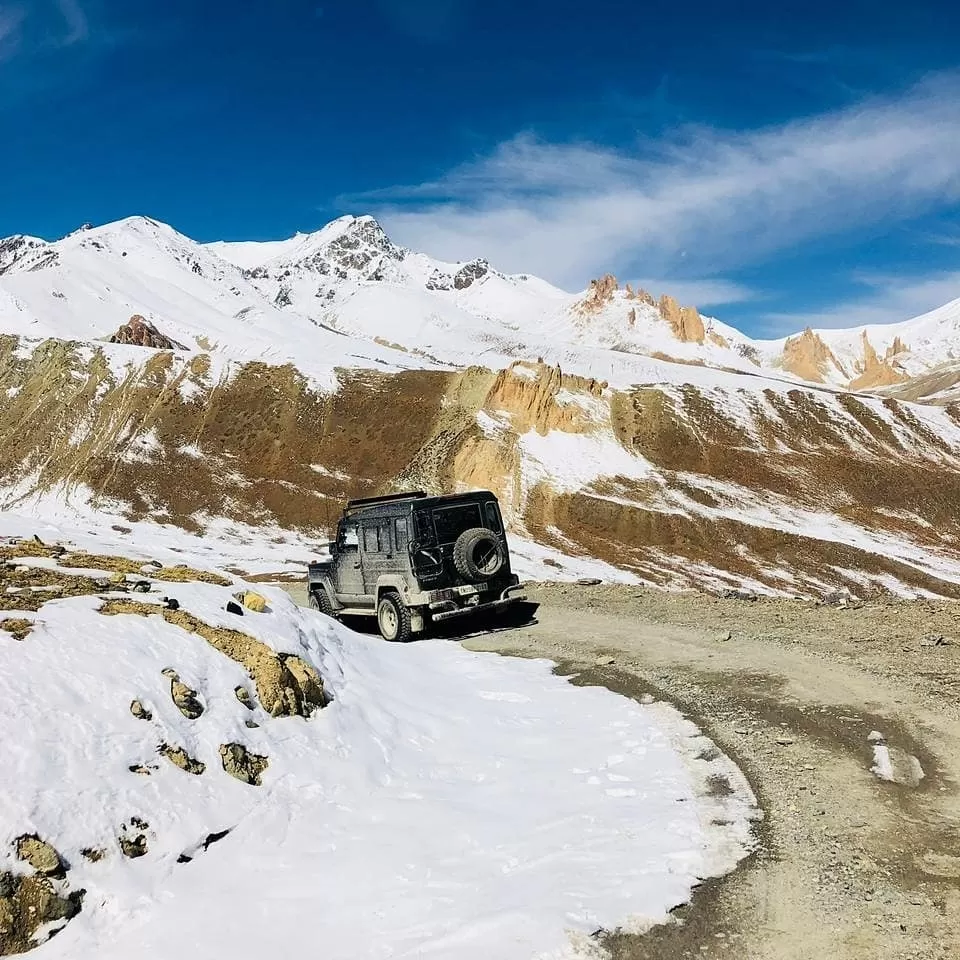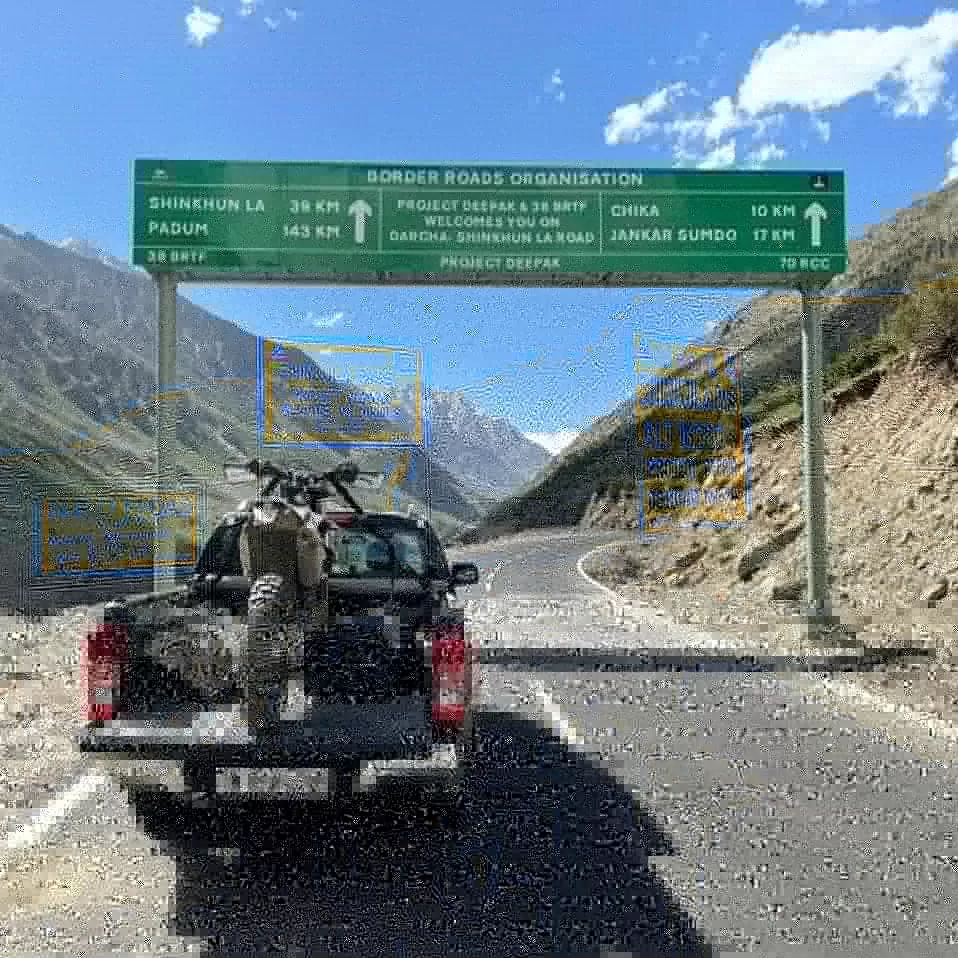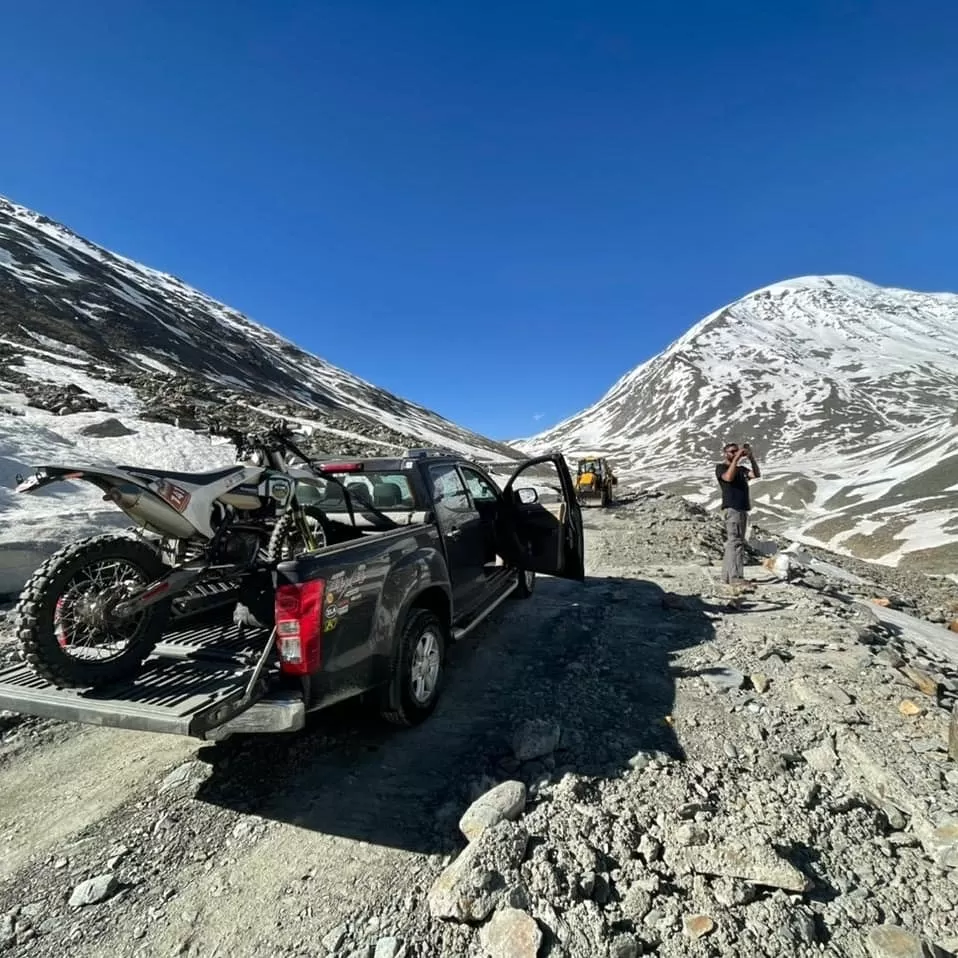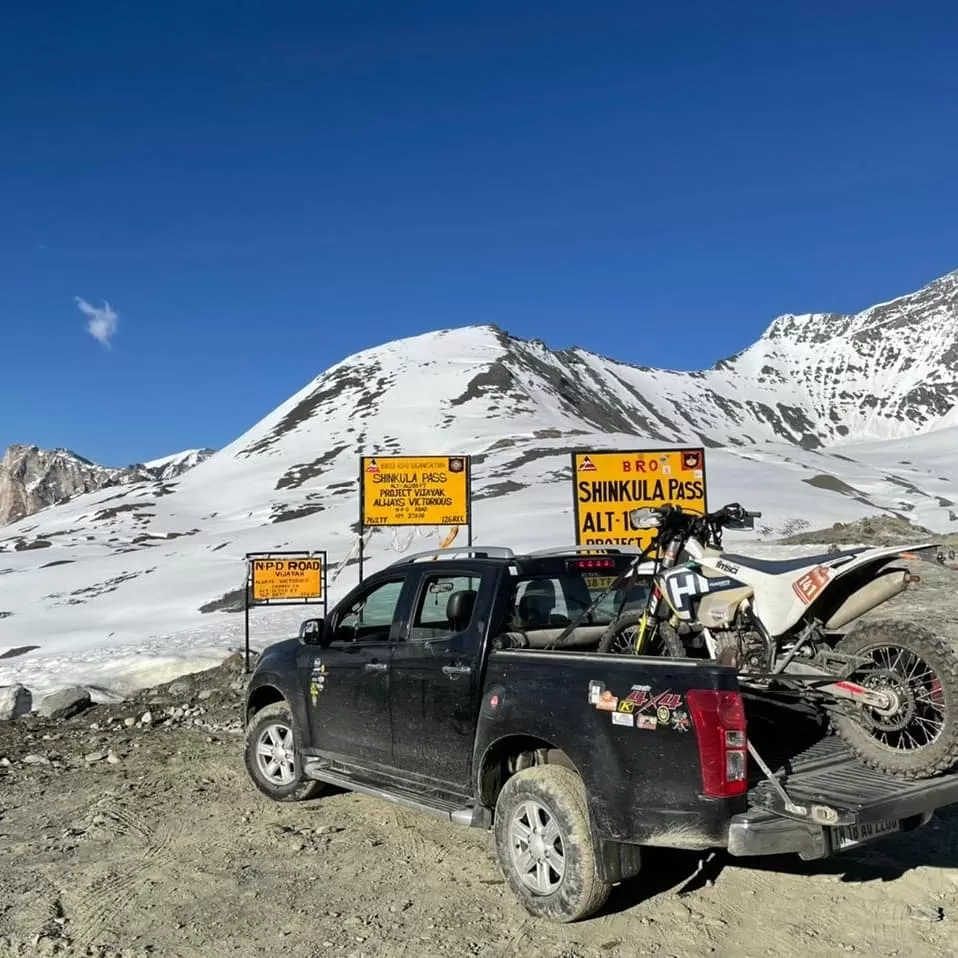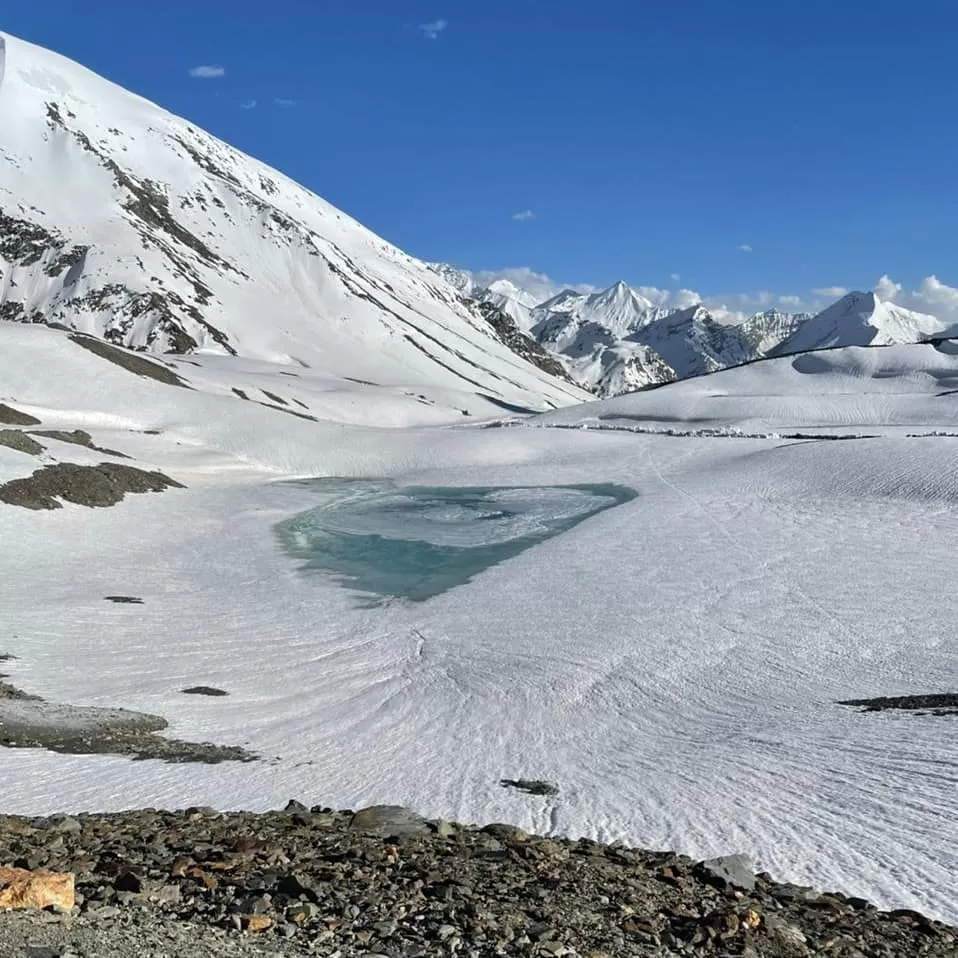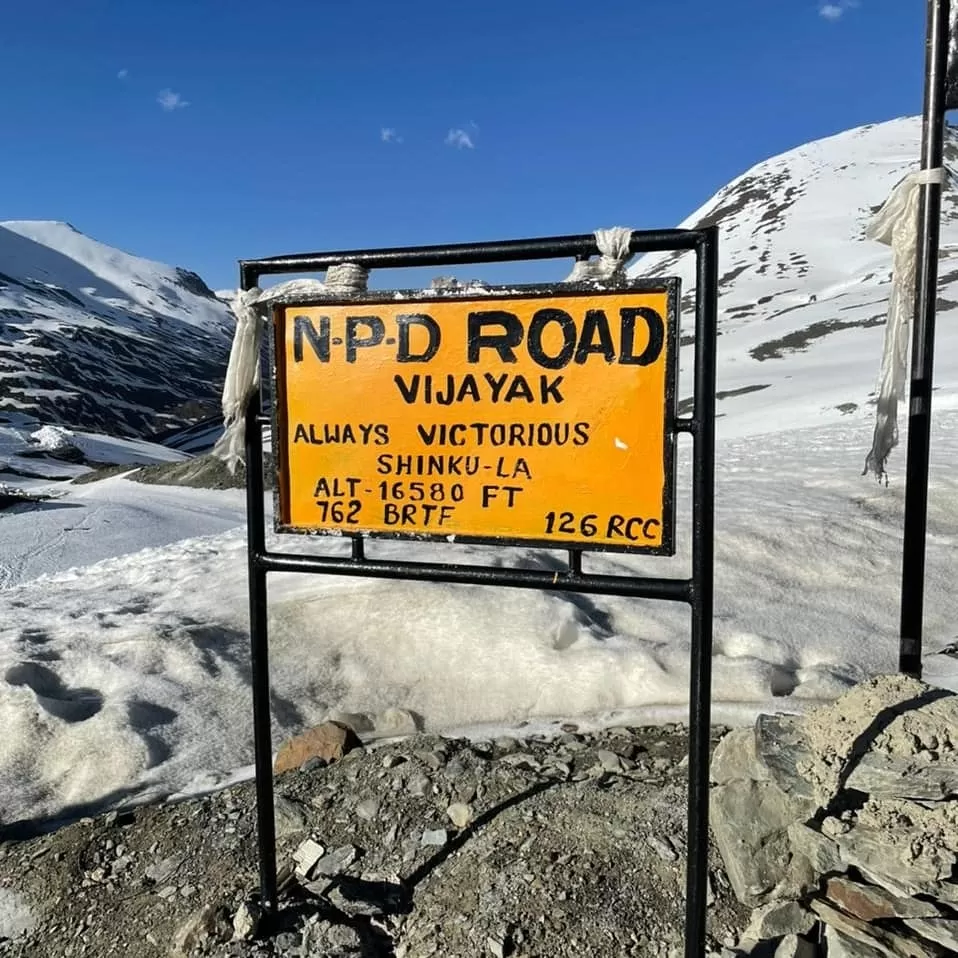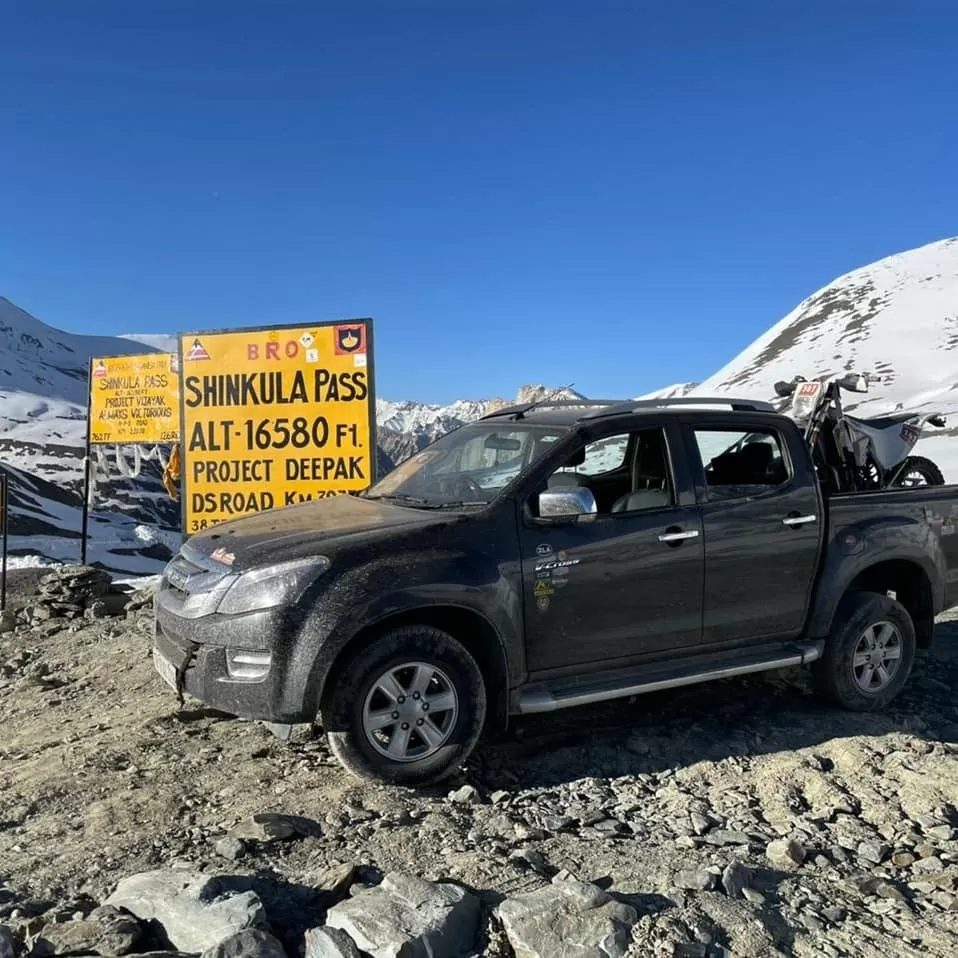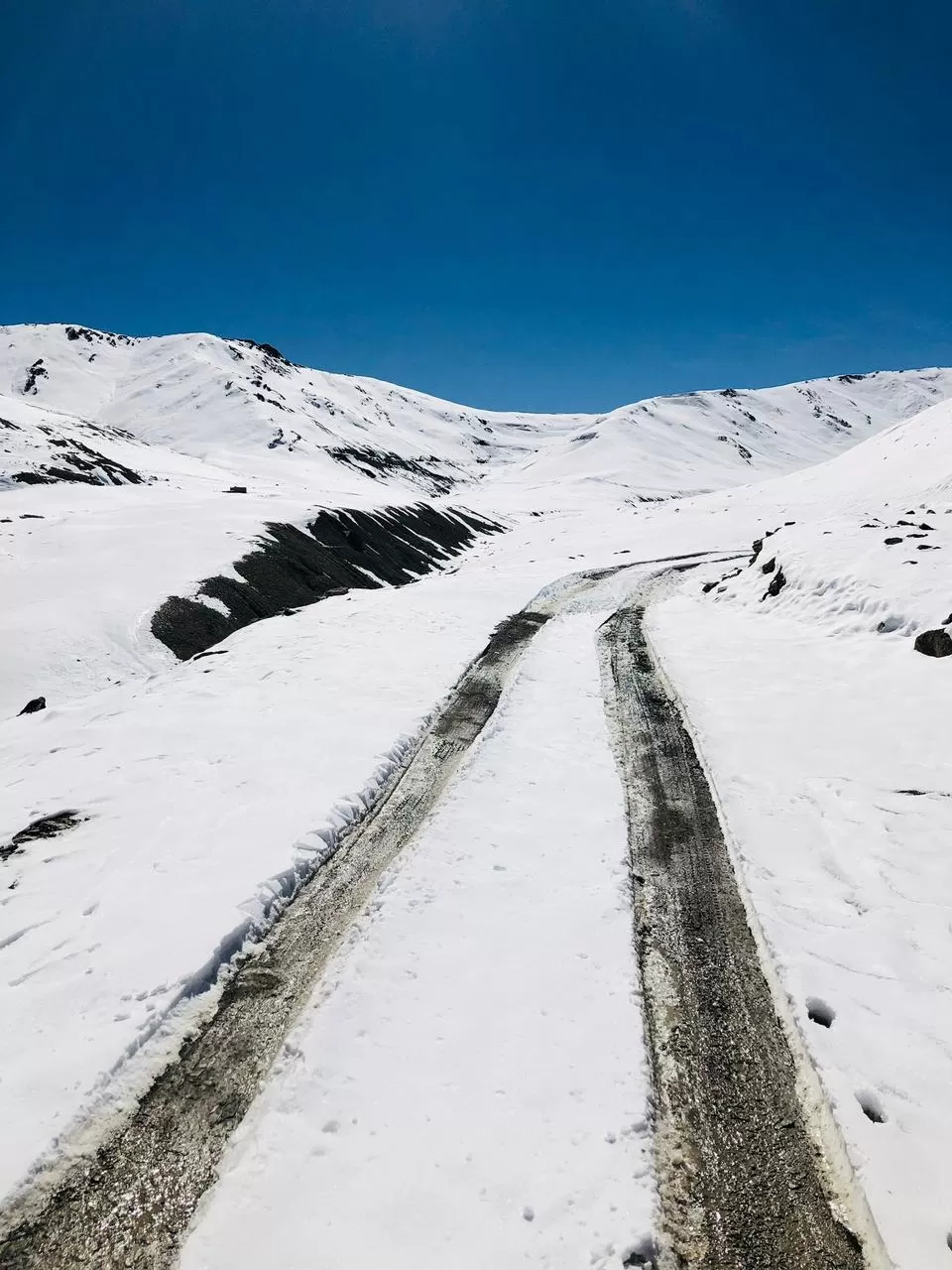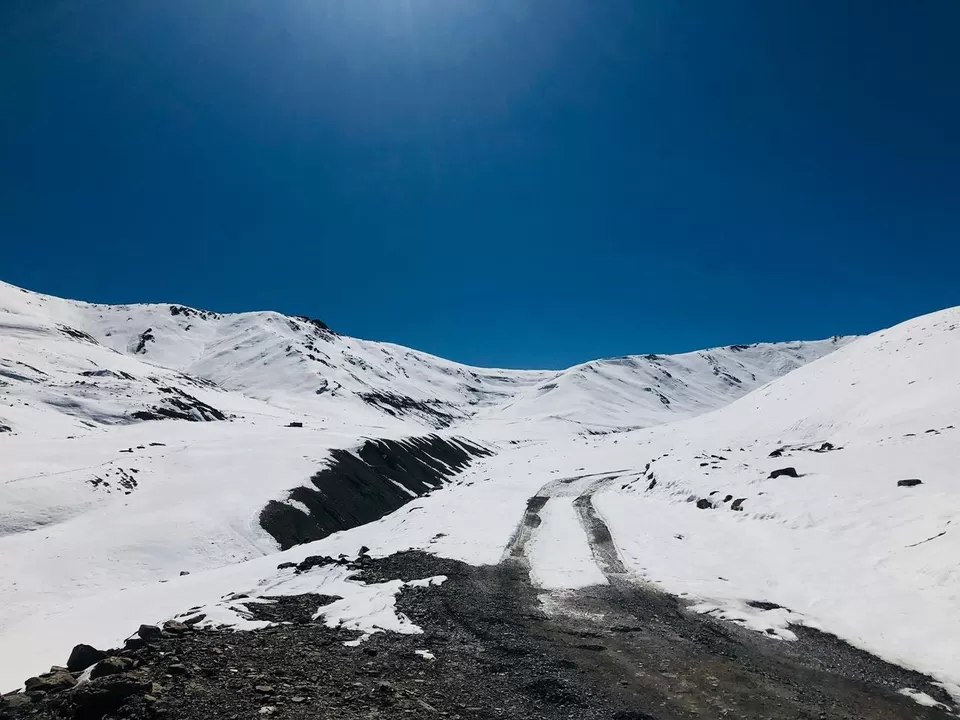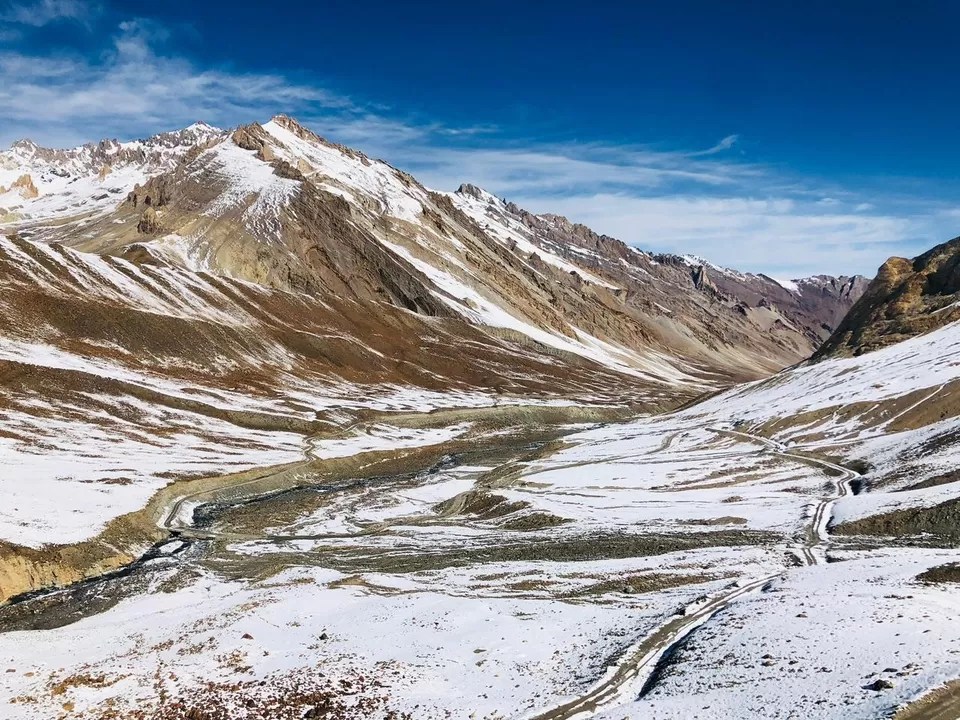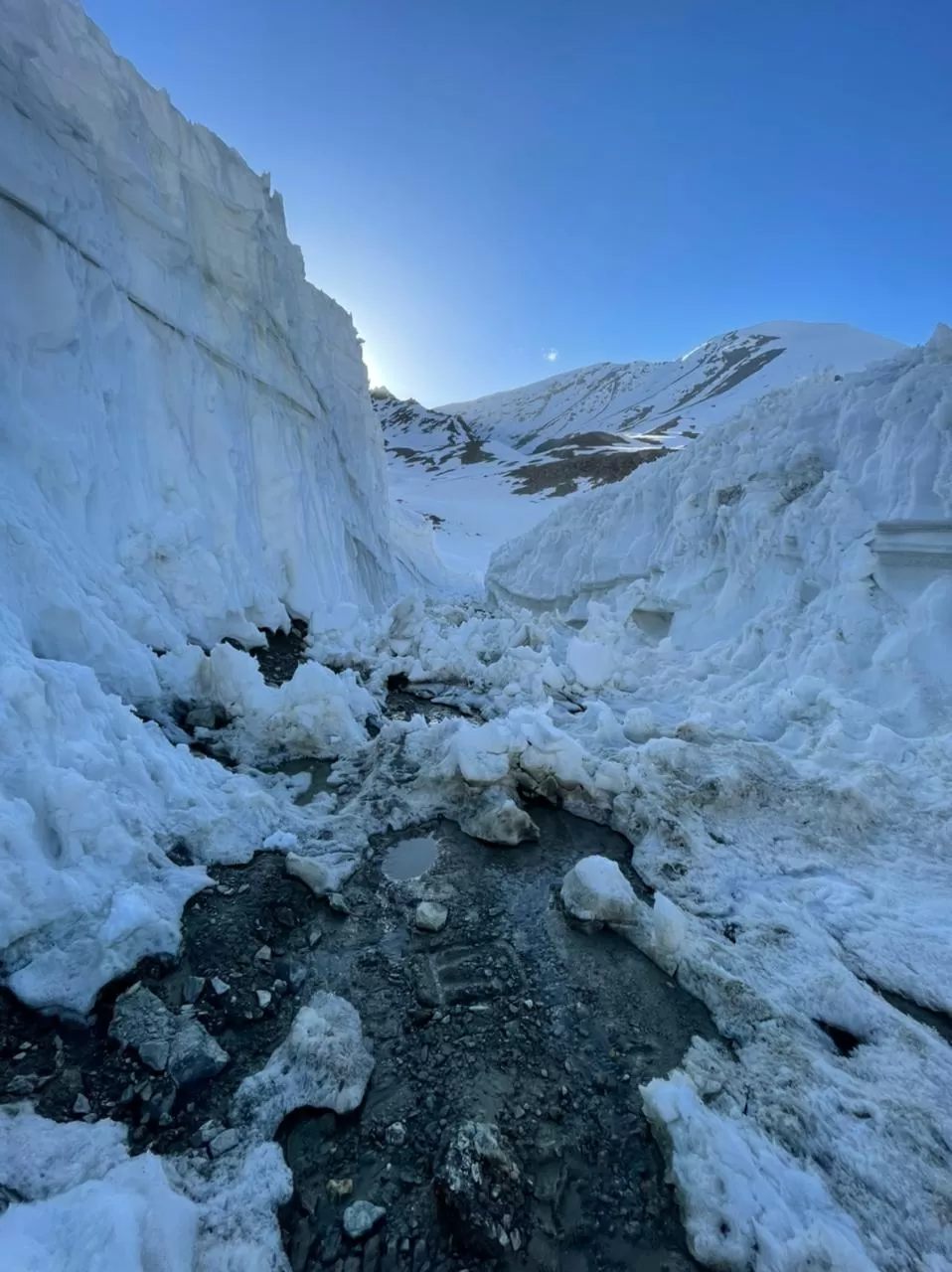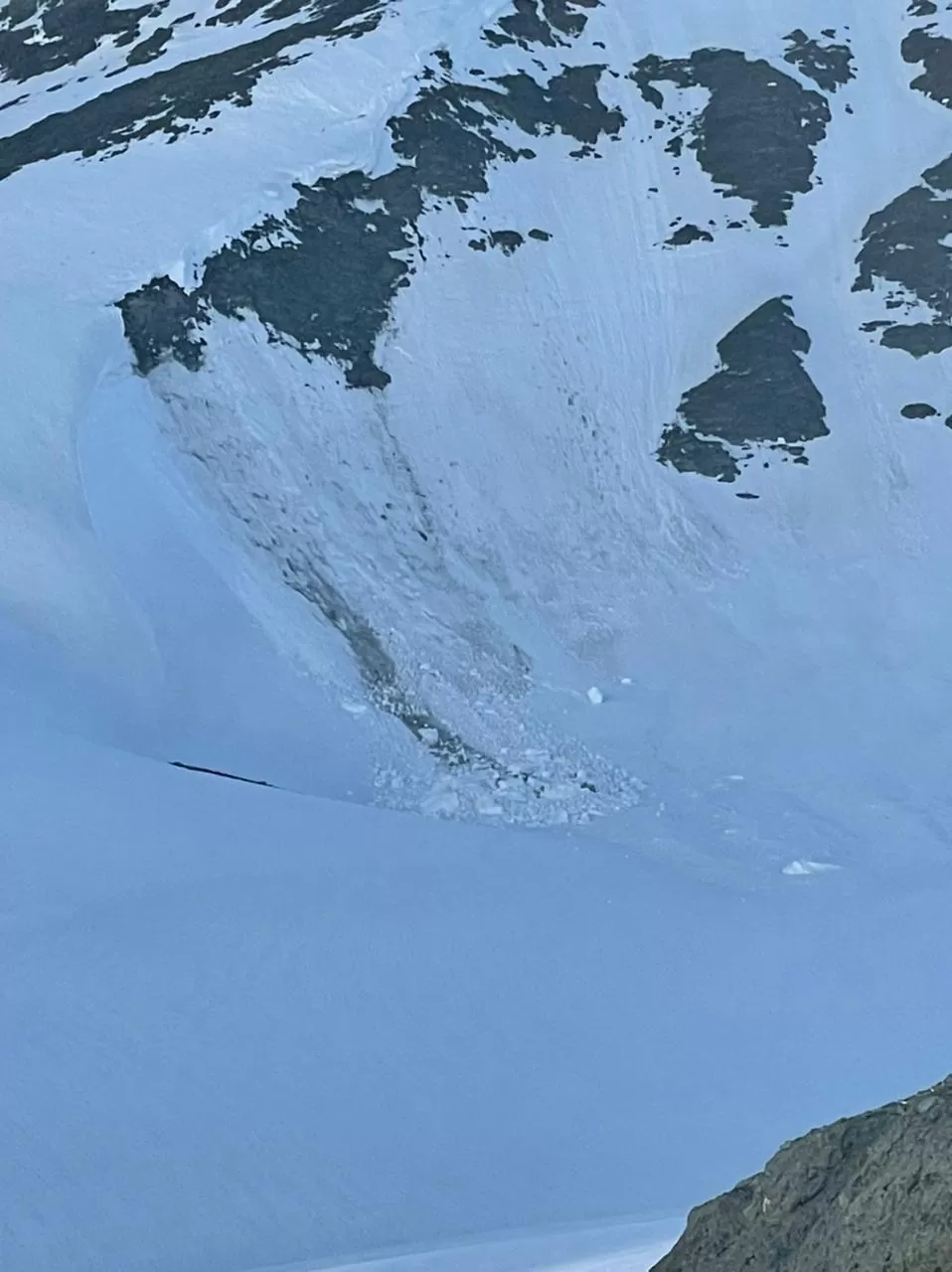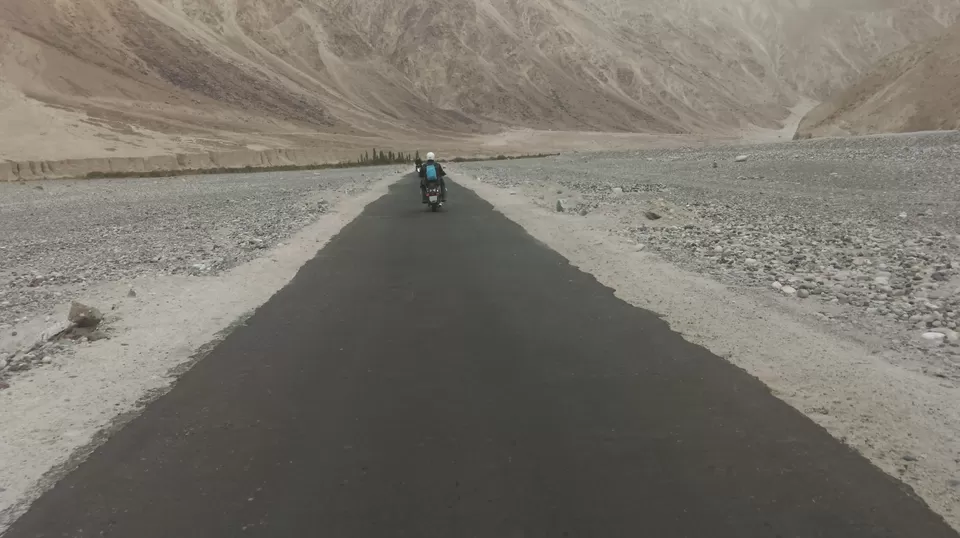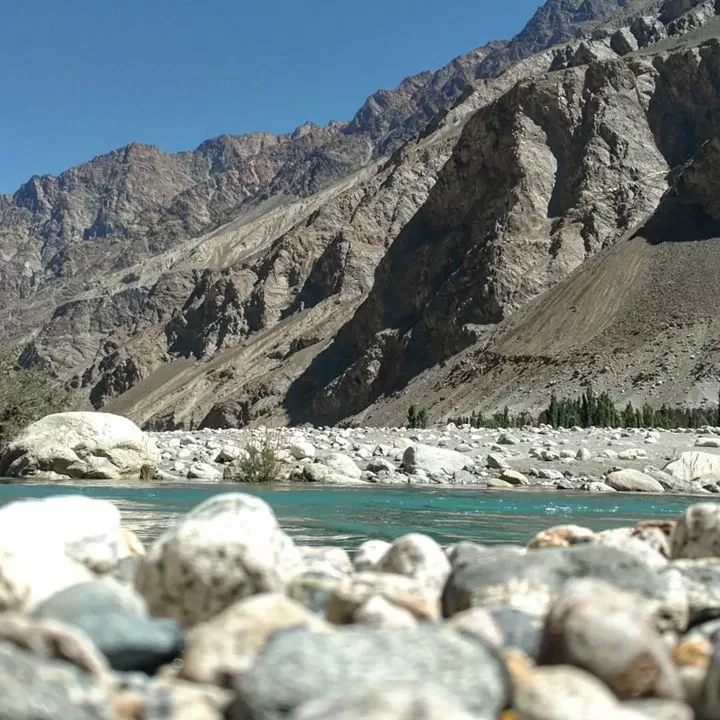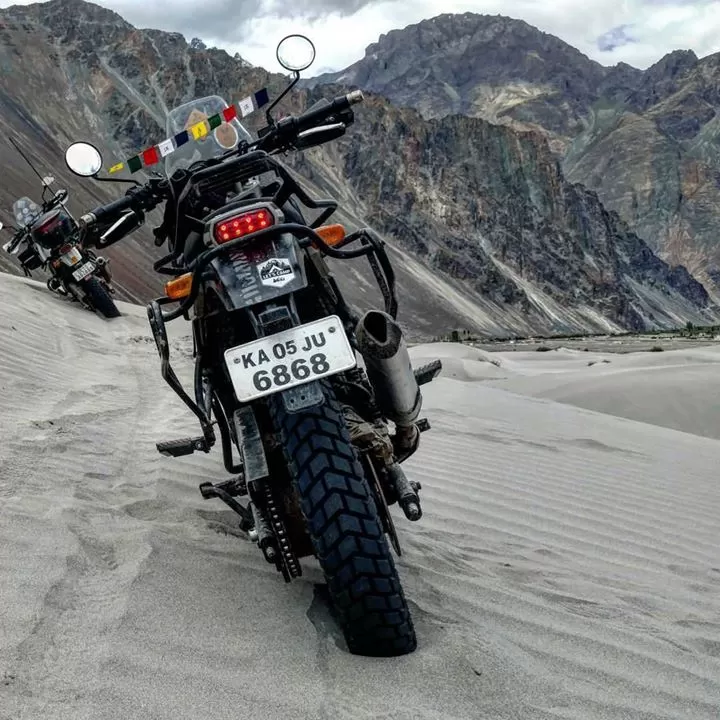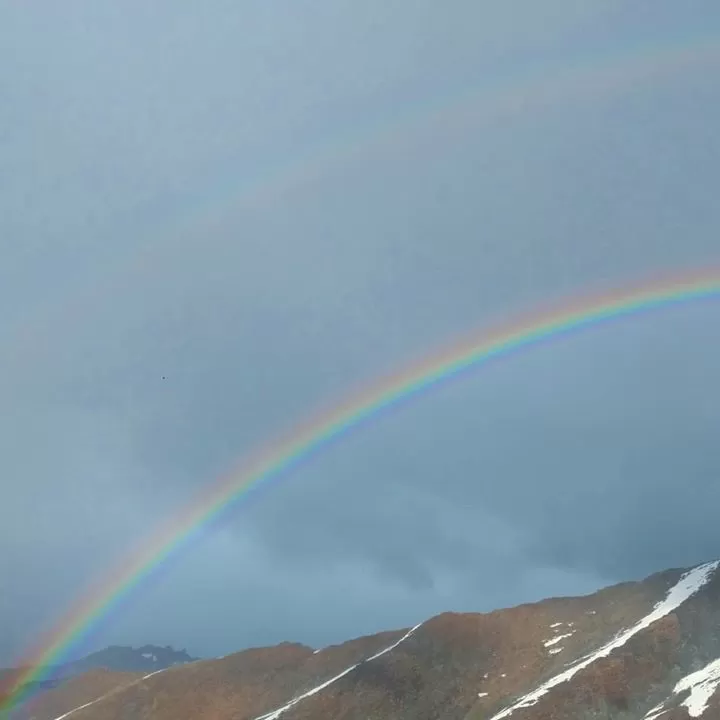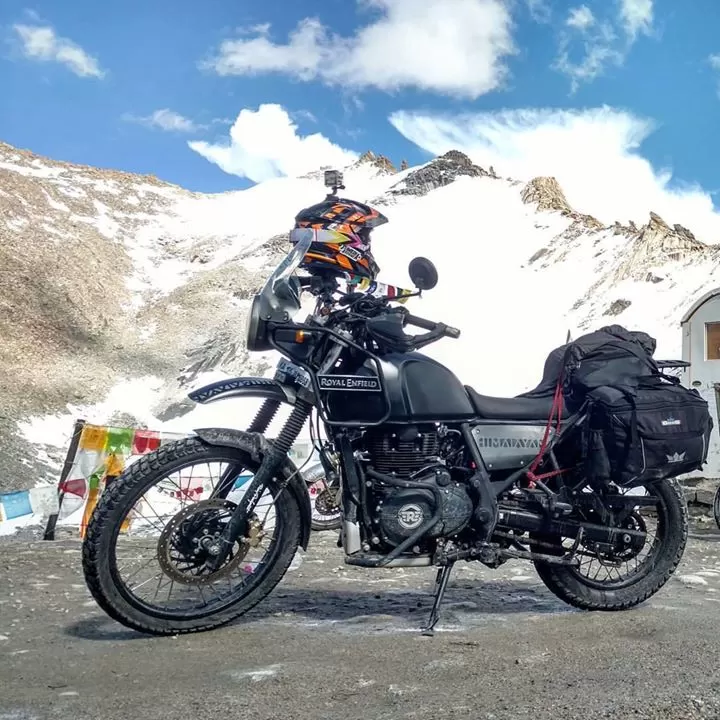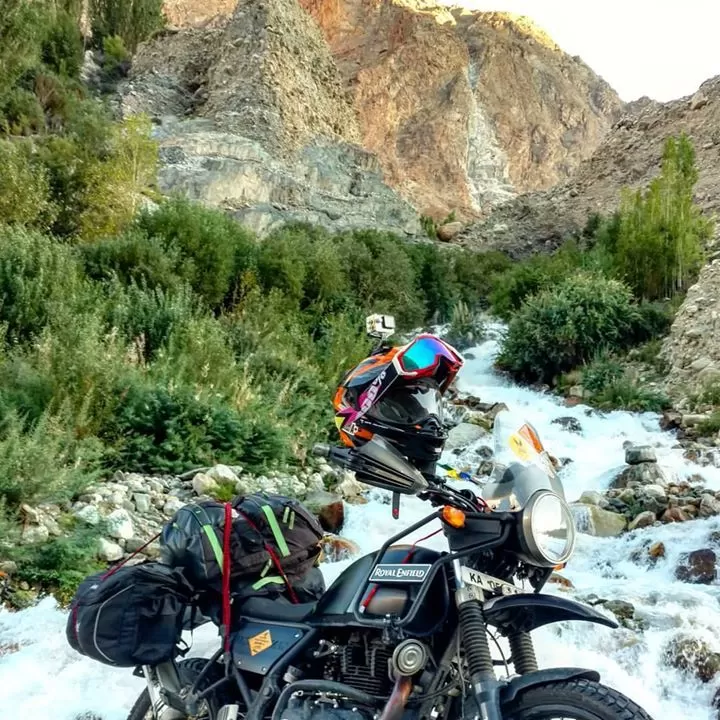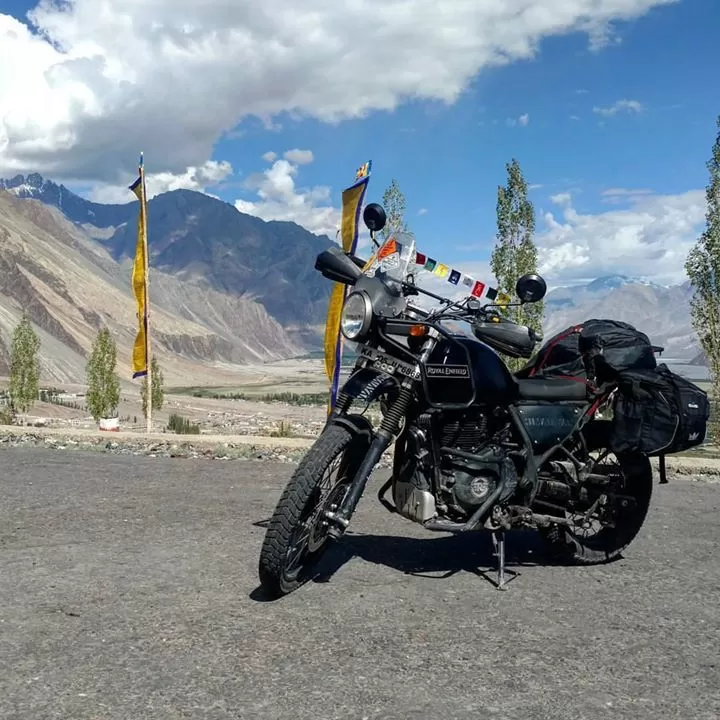 Event : HIGHWAY TO HEAVEN, ROAD TRIP ON WORLD's HIGHEST PASSES(HIMALAYAS)
Best Season : Mid of June to Mid Oct
Speciality : Riding her on World's highest passes(Himalayas)
Distance : almost 3000 km
Trip Date : Fix your own date for group not less than 6
Options : Instead of Coming back Via Kargil and Kashmir Valley
,(As per the curent situation its not recommended)
- Leh to Manali Via Tsomoriri & Tsokar on to Leh Manali Highway
- To make it more exciting back from Leh via above route to Manali highway reach Keylong then to Shimla Via Spitti Valley
- From Manali via Shinkula pass n Zanskar Valley to Leh will be even more exciting n grueling
Please Contact +91 9447702616 for above Itinerary.
(Below is the common Itinerary that is bit easy for amateurs)
Route : Chandigargh – Manali – Leh- Kashmir Valley
ITINERARY
These breath taking highways are the real highway to paradises.. that can only be described when you are on your wheels on highest passes in the world.
One day prior, you need to reach Chandigarh & report us with your motorcycle, (it can take half a day to release your bike if it is in railway cargo, depends on how you negotiate with coolies & officer in charge) mechanic will check the bike & assist you with the maintenance for the trip, essentials riding kits like puncture repair kit, spare clutch cables & accelerator cables and some good carriers (to hold luggage) for the trip. Deadline for reporting with your bike or vehicle will be 6 p.m, those who come late will be considered as cancelled.
Those who don't have bikes don't worry you can get it for rent in Manali, Reach Manali from Chandigarh by your own even we can help you with the travels from Chandigarh. We have tie up with best rental providers (even SUV's are another option).
Day 1 – Chandigarh to Jispa - 400 km/ 10 hrs via Manali - 3200 metre
After breakfast a small briefing will be given by the senior rider, head to Manali. There is nothing much to explain in this route. 6 hours ride to Manali, Via Kiratpur Sahib NH 21. The roads are good but are of blind corners, hairpins and short straight stretches,in between you can see so many Apple estates, don't ever dare to pluck one, seeing your hand 5-10 danes or shepherds will jump on you. Now your acclimatization to high altitude started. Option is take 20 km diversion before Manali , spend time and overnight stay in Kasol near Parvathi Valley or ride on the world's highest road - the Manali-Leh highway. As soon as you leave Manali, after about 28 kms of continuous ascent amidst lush green Himalayan mountains and roadside streams of Solang Valley, you reach Atal Tunnel, the jaws open !! from there through the steep curves of Keylong to the starkly barren landscape of Lahaul & Ladakh. Don't forget Tandi is the only place in the Manali-Leh highway that has a petrol pump, its 32 km before Jispa. Reach Jispa by early evening. Avoid strenuous activity but go for a short acclimatization walk. Stay overnight in a campsite on the river side of Bhaga River.
Day 2 – Jispa to Purne - 100 km/ 5 hrs via Shinkula Pass – 3950 metre
After early morning breakfast, head to Purne via Shinkula. In this route you will encounter so many water cross, you have to reach Purne early afternoon. Near by trek to Pugtal monestary is prime attraction on this route. Overnight stay in Dolma campsite.
Day 3 – Purne to Padum - 9 hrs via Zanskar Valley – 3669 metre
This route is very technical valley drive encountering Zanskar Galciers. Bardan Monestary on the way is on of the attraction. Overnight stay in Homestay.
Day 4 – Padum to Kargil - 230 km/8 hrs via Sankoo – 2676 metre
Another technical route side way of Zanskar River, the very famous Chadar winter trek trails. Reach Kargil by late Afternoon. Kargil – the name itself bring goose bump to every Indians 'Kargil War', so many brave men sacrificed their life to safe guard this scenic beauty around under control. Drass War Memorial in Drass 50 km away from Kargil is a must vist, built in the memory of fallen soldiers in the 1999 Kargil war. Overnight stay in Hotel in Kargil.
Day 5 – Kargil to Leh - 180/6 hrs via Lamayuru – 3500 metre
A Ride over Namika La & Fotu La to reach the Moonland Lamayuru. At Lamayuru to see the moonscape terrain and perhaps have a bite at the quaint cafeteria beside the ancient gompa(There are many Gompa in this route) after a descent through Hangro Loops, the 18 hairpins are fast yet sharp loops with steep gorges, ride carefully here to reach reach Ulleytokpo in Sham Valley. Continue Leh Srinagar Highway En route stops at Hall of fame – Army Museum, Magnetic Point(Do park your bike at magnetic point and check the power of nature) and Nimo - confluence point of Indus & Zanskar Rivers to reach the Ancient city of Leh. Overnight stay in Hotel/Resort.
DAY 6: EXPLORE THE ANCIENT CITY OF LEH
Today you take a breather from the grueling ride you have had. After a half day rest you explore various parts of Leh, such as the Namgyal Palace, Tibetan market & many. Later enjoy a Ladakhi meal at a traditional home in Stok Village. In between don't forget to submit the documents for inline permit. What about 32 km long River Rafting in Zanskar river encountering rapid beasts...
Day 7 – Leh to Turtuk - 205km/5 hrs via mighty Kardungla followed by Nubtra Valley – 5359 metre
A stunning ride over the mighty Khardung La (5602 M) brings you to the verdant Nubra Valley - a unique landscape of desert, rivers, snowcapped mountains and farms, now you feel like you are on heaven. Visit Diskit Gompa, then via Sand dunes of Hunder to reach Turtuk -Last village of northern region. If permitted. Base camp Siachen is also possible
Day 8 - Turtuk to Pangong Tso - 315 km/ 8 hours via Shyok road, 3rd highest pass Chang la – 4225 metre
Leave post breakfast on a great drive via Shyok River over Chang-La (5,475 M / 17950 ft) another highest pass to reach the grand Pangong lake by late afternoon. Pangong Tso, Pangong Lake is the largest brackish lake in Asia and is 134 km in length extended to Tibet and 2-3 km average in width. Situated at a height of 13940 feet, it is photographer's delight as the clouds and the sky make the colours of this lake change to different shades of blue. Enjoy spectacular views of the mountains of the Changchenmo range to the north, their reflection shimmering in the ever changing blues and greens of the lakes brackish water. Stay overnight in tents at a campsite on the lake shore.
Day 9 – Pangong to Tso Moriri - 260 km/ 7 hrs via Rizang la – 4300 metre
Riding amidst Pangong Tso encountering Breath taking colourful landscape, mountains, competing with wild horse upon Rizang la to reach Chushul a few kilometre away to Rizangla War Merorial This memorial pays respect to those Indian soldiers of 1962 Indo China war. Riding through Chumathang (hot springs), Mahe and Puga Sumdo. Tsomoriri Lake (28 km long & about 8 km wide) is the breeding ground of many migratory birds including the rare bar-headed geese. Sunset shoot at Tso moriri. Dinner & overnight in fixed camp or Guest House.
Day 10 – Tso Moriri to Jispa - 315 km/ 10 hrs via Leh Manali Highway – 3200 metre
This day is a long day ride on Leh Manali Highway. So you have to wake up early and start ride to Pang. From Pang upon Naki La (4740 M) & Lachalung La (5060 M) which is in the list of highest pass negotiate the hair- rising Gata Loops - 21 hairpin bends that lift you to another 300 meter to be on the top of high altitude pass on this highway to reach Sarchu Please note: the combination of high altitude and the cold winds that set in by late afternoon, can make you victim of AMS(Acute mountain sickess) or its called Altitude sickness if you spend too much time(Don't Stay much time in Sarchu) The whole Manali-Leh highway experience is about riding up and down from one high-altitude Himalayan pass to another .Ride over Baralacha La which illuminates you with the beauty past Suraj Tal to reach Jispa in late afternoon. Stay overnight in a campsite on the river side of Bhaga River.
DAY 11 :Jispa to Manali - 80 km/ 2 hrs via Rohtang Pass – 2050 metre
After 2 hours ride passing Lahaul valley, Keylong either you can opt Atal Tunnel or if you wanted to spend time in Rohtang pass then take that route reach Manali by before afternoon. You have one whole day for local sightseeing, shopping and day adventure activities in Solang valley. Option is yours. Overnight stay in Resort followed by Campfire.
Day 12 : Manali to Chandigarh - 320 km/ 10 hrs via Parvathi Valley Kasol
On the way Paragliding in Bir Billing is a must try near Kullu. Followed by de route to Parvathi Valley. Follow the day 1 route and reach Chandigarh. Next day need to Cargo the bikes, so plan flight ticket as per that.
OPTION(SPITTI VALLEY): To make it more exciting back from Leh via above route to Manali highway reach Keylong then to Shimla Via Spitti Valley
Even those who are interested in only Spitti Valley can join us from Keylong
The Itinerary is as follows after reaching Keylong
Keylong – Chandratal- Kaza (190km/ 8 hrs)
Early morning check out hotel and drive to Kaza enroute 55 km to chandratal lake ,Losar village and also over Kunzum Pass encounter scenic beauty of Spitti Valley.Overnight in Kaza.
In Kaza – visit Ki Monastery and Kiber village
Morning visit the Ki monastery, 12 kms from Kaza. This centuries – old gompa is a labyrinth of rooms and corridors – and at one time also acted as a fort. It houses valuable Thangkas and offers a panoramic view of the area. Also visit Kibber at 4205 m has the distinction of being the highest permanently inhabited village of the region. Overnight at guest house in Kaza.
Kaza to Tabo (50 km/4 hrs )
Later drive to enroute visiting Lalung and Dhankar Gompa. Don't forget the heavenly beauty of Pin Valley. Arrive at Tabo. Overnight Stay.
Tabo to Kalpa (170 kms/ 8 hrs)
Morning visit Tabo monastery after breakfast drive to Kalpa located in backdrop of Kinner Kailash mountain range. enroute visiting Nako village beautifully located on banks of a small lake. Overnigt stay in Kalpa.
Kalpa to Sangla (51 km/ 3 hrs)
Later continue drive to Kalpa located in backdrop of Kinner Kailash mountain range. Upon beautiful Kinnaur Valley. After arriving explore Sangla. Kamru Fort, Sangal meadow, Tibetan Wood carve centre is a must visit. Overnigght stay
Sangla to Sarahan (115 km/ 7 hrs)
After breakfast drive on Sangla valley to reach Saharam..en route visit remote villages of Rackcham and Chitkul villages. Overnight at camp.
Sarahan to Shimla (180 km/ 7 hrs)
Morning after breakfast drive from Sarahan enroute Rampur to Reach Shimla. On arrival check in at hotel. Overnight at hotel.
Shimla to Chandigarh(123 km/4 hrs)
From Chandigarh fly back to your respective destination
PACKAGE PRICE -
Without Bike - 24,999
Package Price - With Bike - 44,999/-(considering the Leh and Manali bike rental associations rules and regulation)
Add another 7 days and Rs.12,000 to your budget for Spitti Valley
Only Spitti Valley package - 14,999/-
Payment Option: Credit/Debit Card, Cash, Cheque, Online transfer and Even can provide loan through Bajaj finance
PACKAGE INCLUDES:
 Highly experienced Leaders,
 Cost mention for Indian national only, for others cost may vary depending on local rules and regulations.
 Mechanics to assist.
 Memories to bring back home.
 Accomodation on sharing basis in Swiss Tents, Cottages, Homestay,Houseboats & Rooms.
 Dinner & Breakfast, along with tea & snacks. Will be buffet and Taali system.
 In remote places it wont be pre booked accomodation, because lack of connectivity, I have kept a tentative price.
 Access to amenities available at stay place, bonfire at every stay.
Stickers with catchy captions
Riding expedition Acheivement certificate.
PACKAGE EXCLUDE :
 Any personal expenses on the way & in stay place
 Any permit & toll charges, sight seeing
 Ordering Food at Resort or hotel on Alakate.
 Anything not mentioned above
 Local transportation
 Tube, Spare parts if required for repairing on the ride.
 Back up Vehicle.
 Saddle bags, Panniers, go pro and any extra fitting on request.
 Major breakage, participant has to bear the cost as well as pick up transportation.
Any transportation on personal request
 Dinner outside stay places, its any tourer tendency to try outside in cities like Leh, Srinagar & Manali.
Everything which is not included in Package.
THINGS TO BRING :
 All the tool kits for your vehicle along with First Aid Kit that showroom proides.
 Proper riding gears( Jacket, Gloves, boots & Helmet is must and whatever you
have)
 Rear view mirror in mandatory
 Adventure Gears like swiss knife, torch, portable axe, digger & whatever you have
 Warm & thermal clothes
 We recommend Sun screen lotion (SPF 40+) for those who are skin complexion
conscious.
 Rain Gears
 Valid driving license (Original + 2 Xerox copies) , Vehicle Registration (Original + 2
Xerox copies), Insurance Papers (Original + 2 xerox copies) , P.U.C Certificate –
Original
 Your Passport or Any Citizenship proof(Election ID, Adaar etc) for Indians.
10 Xerox Copies of your Pasport or Citizenship proof
 10 Passport size Photographs
OTHER CONDITION :
Booking has to be confirmed atleast 20 days before with 75% advance payment. 25% cancellation charges will be applied if you are cancelling in between. We expect every Adventurer to be humble towards Nature, localities and tribal. All our events are built on Teamwork methodology. Our instructor/Guide/coordinators presence in the event is to lead the event, make sure that things are going as per plan, schedule, and safety. In case of circumstance out of our control like, natural calamities, law and order situation, etc, may result in change in itinerary, additional booking of accomdation, transport, logistics, etc.. causing an increase in expenses, the additional cost thus incurred shall be borne by the participant.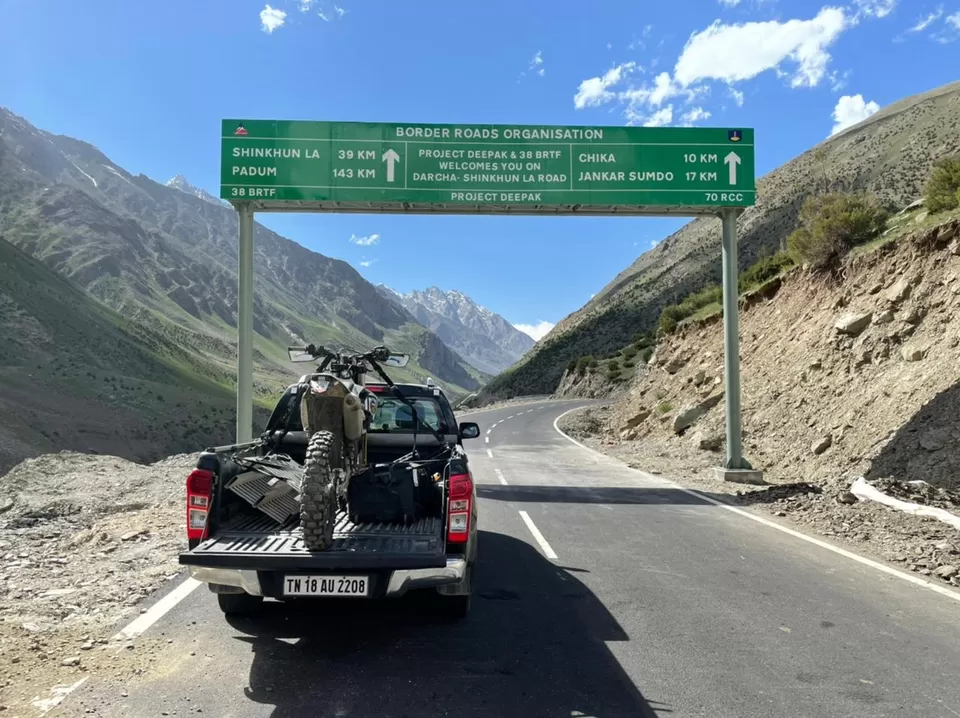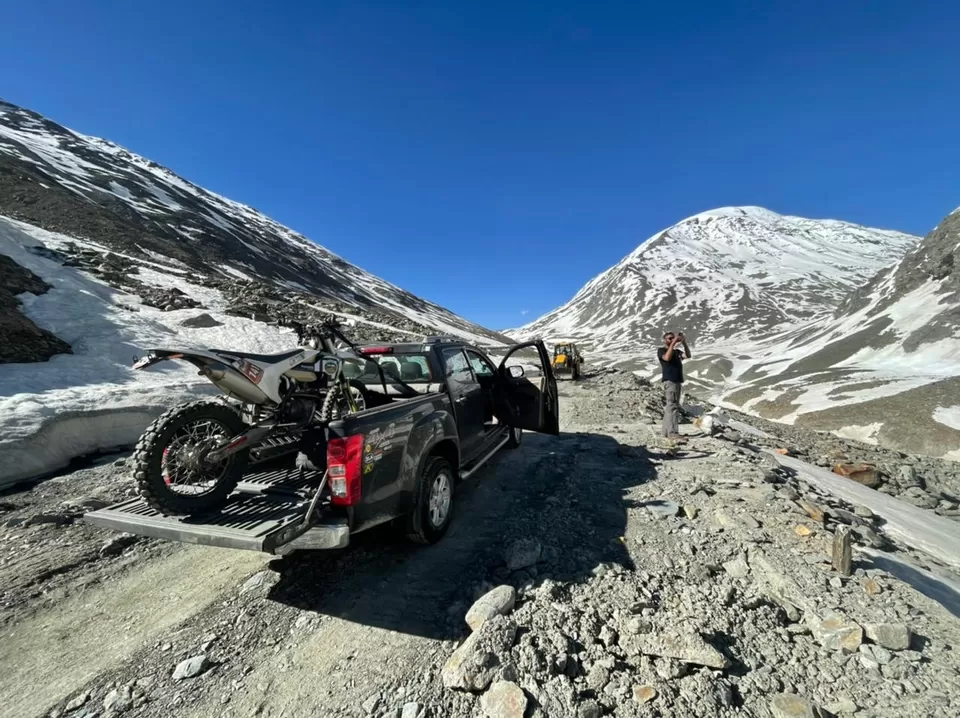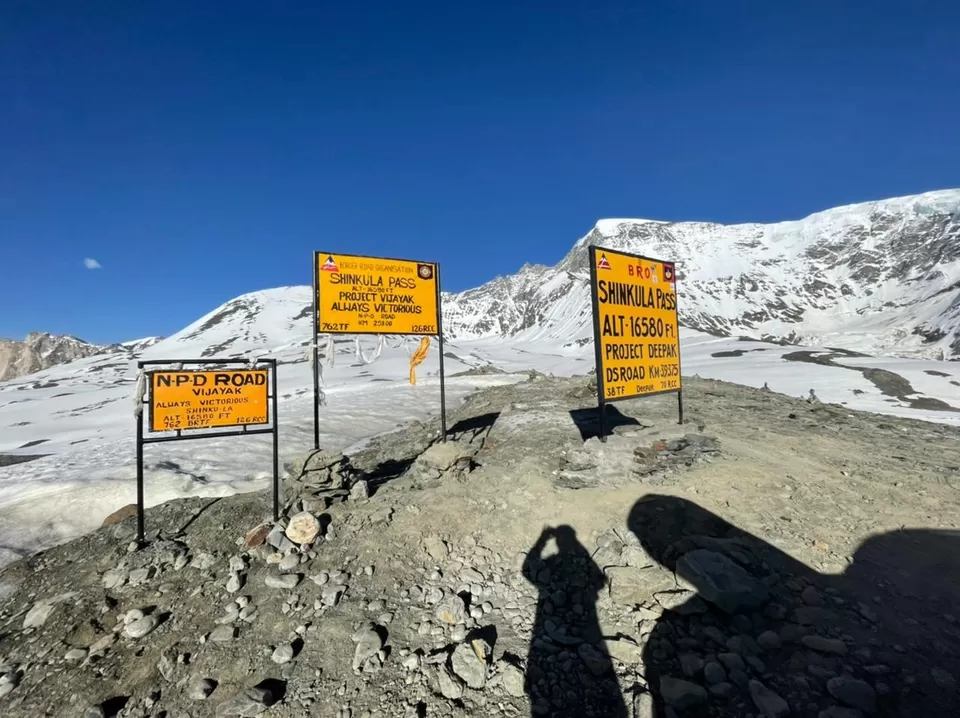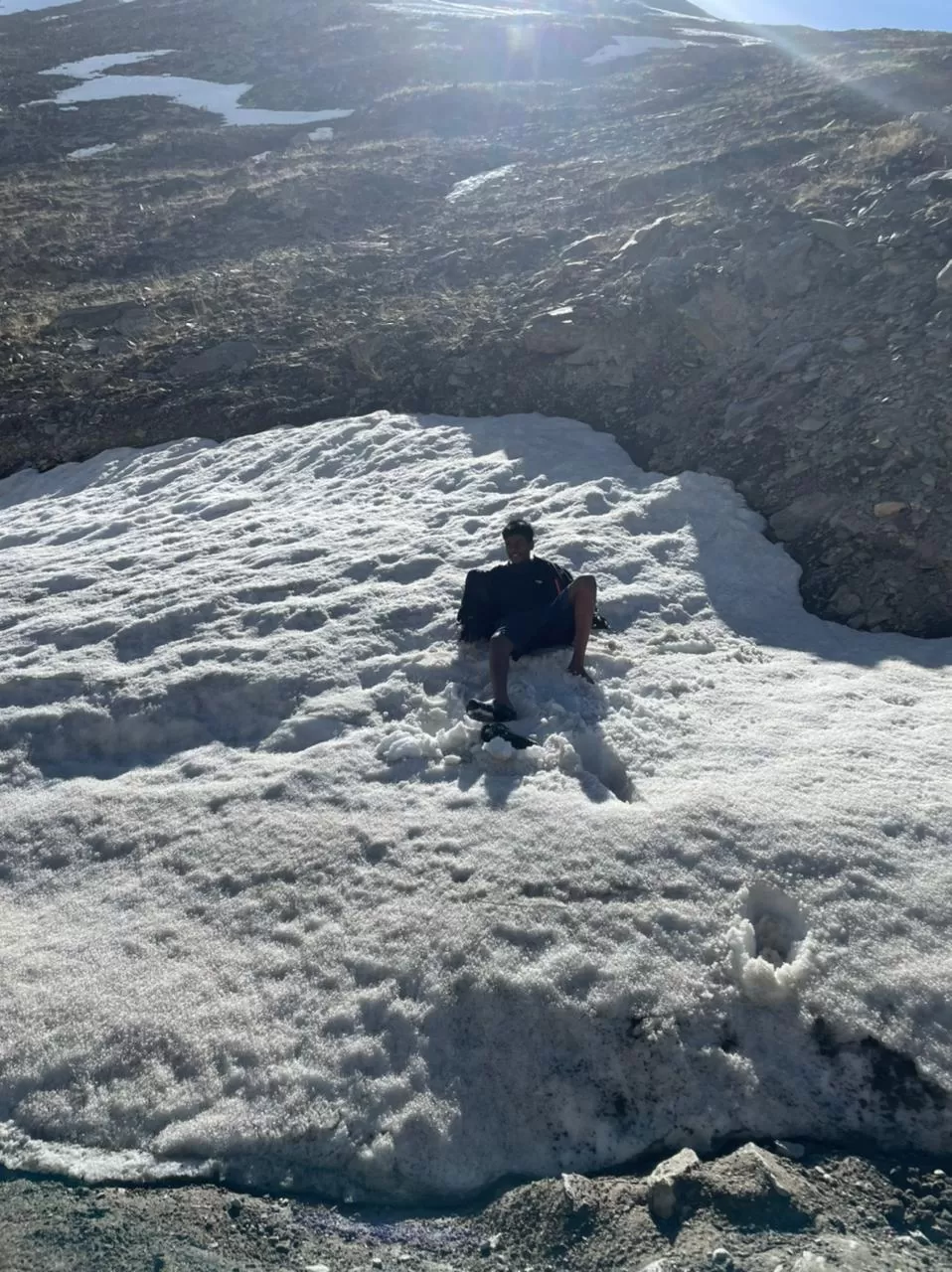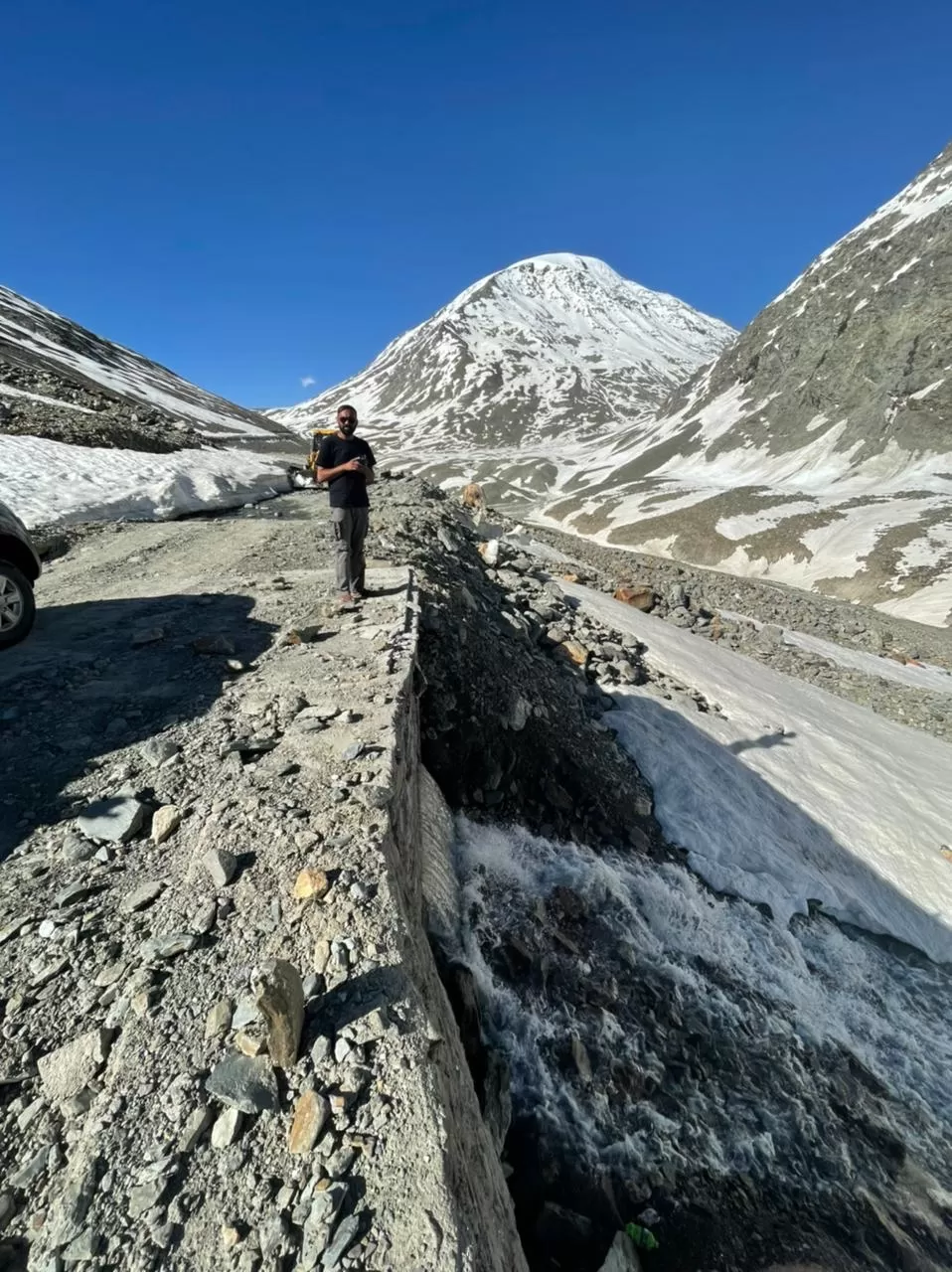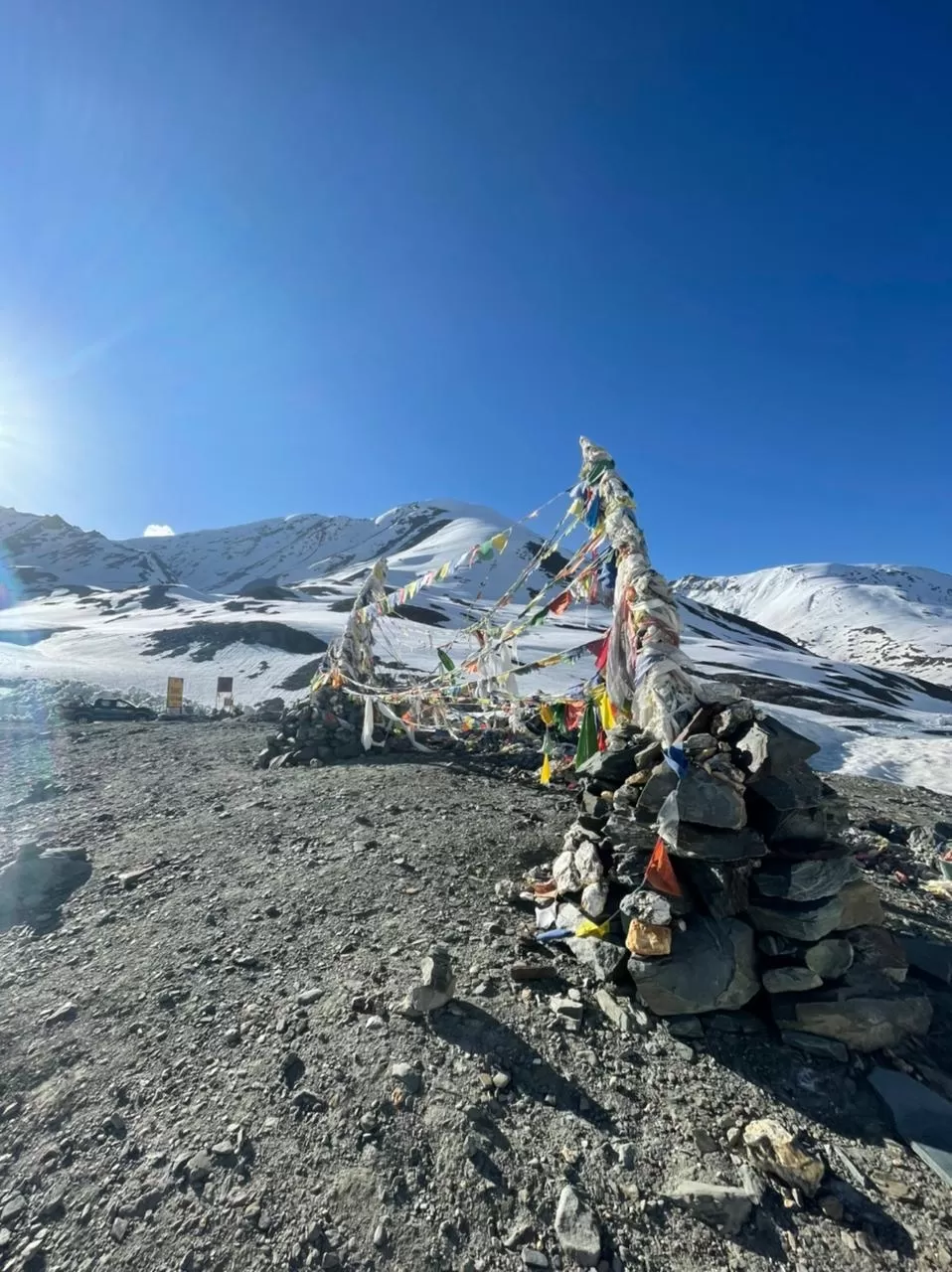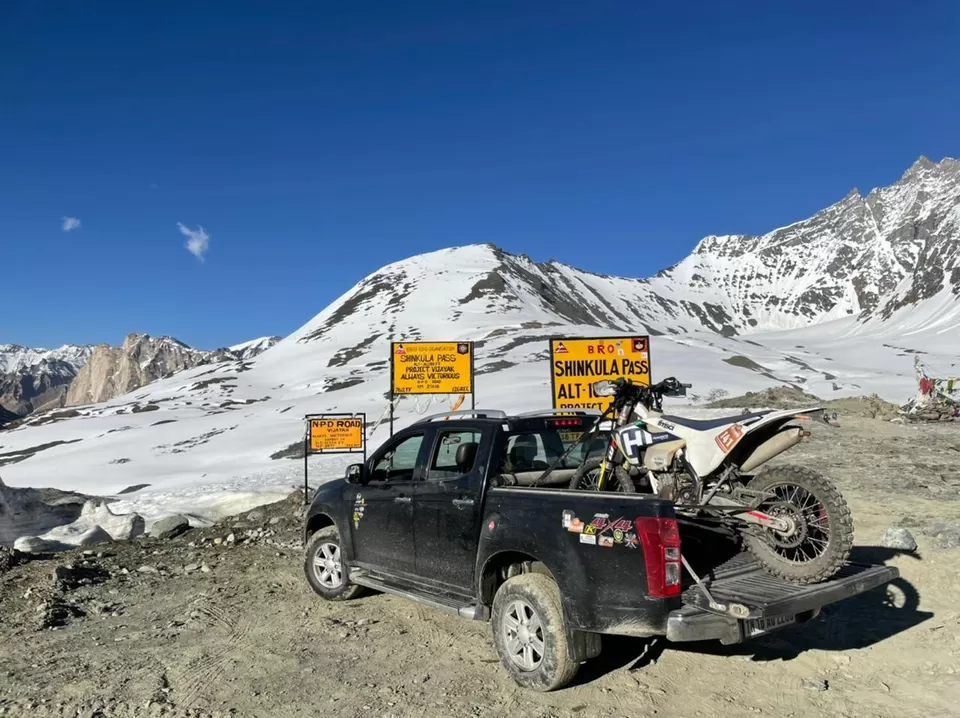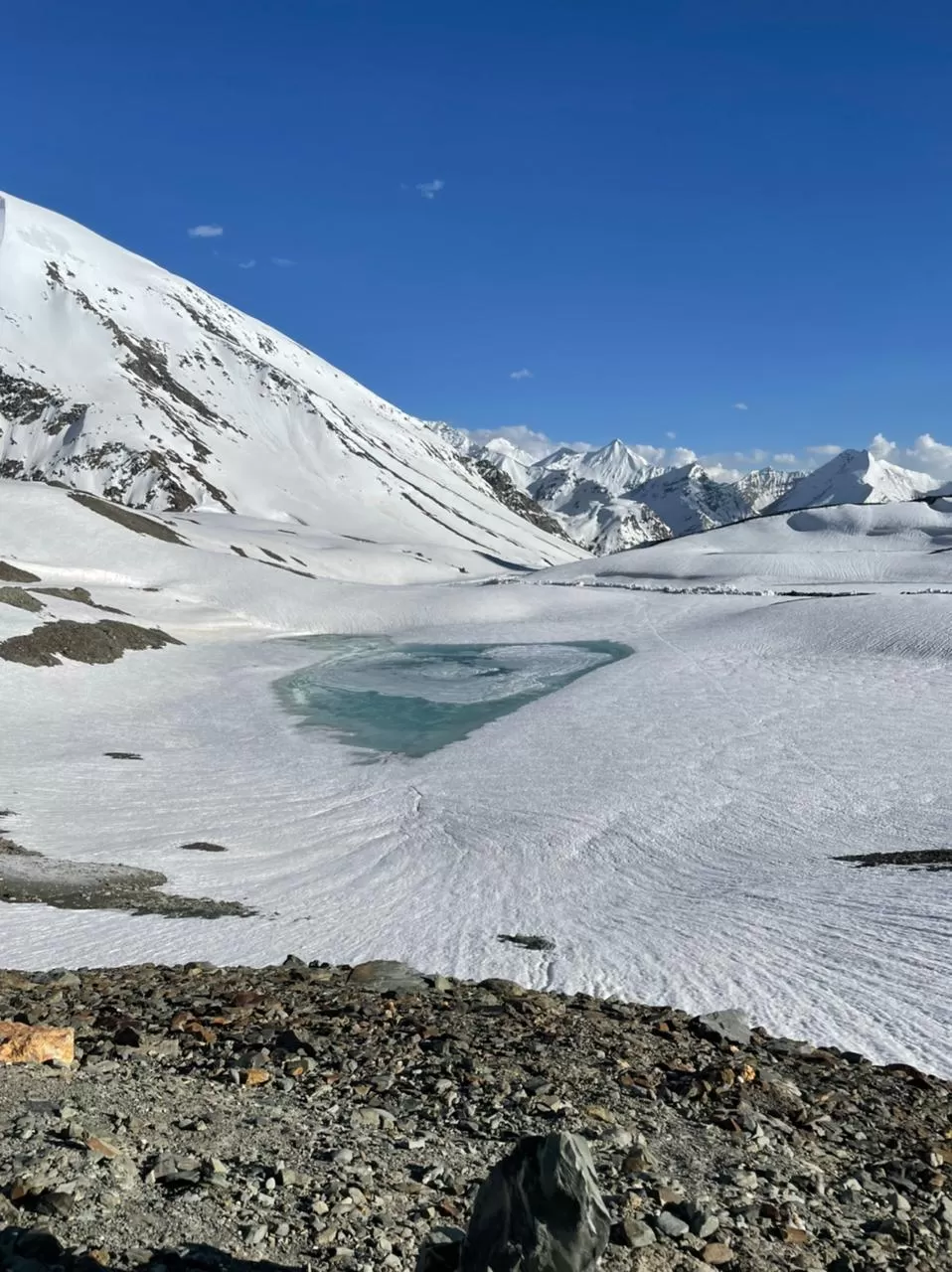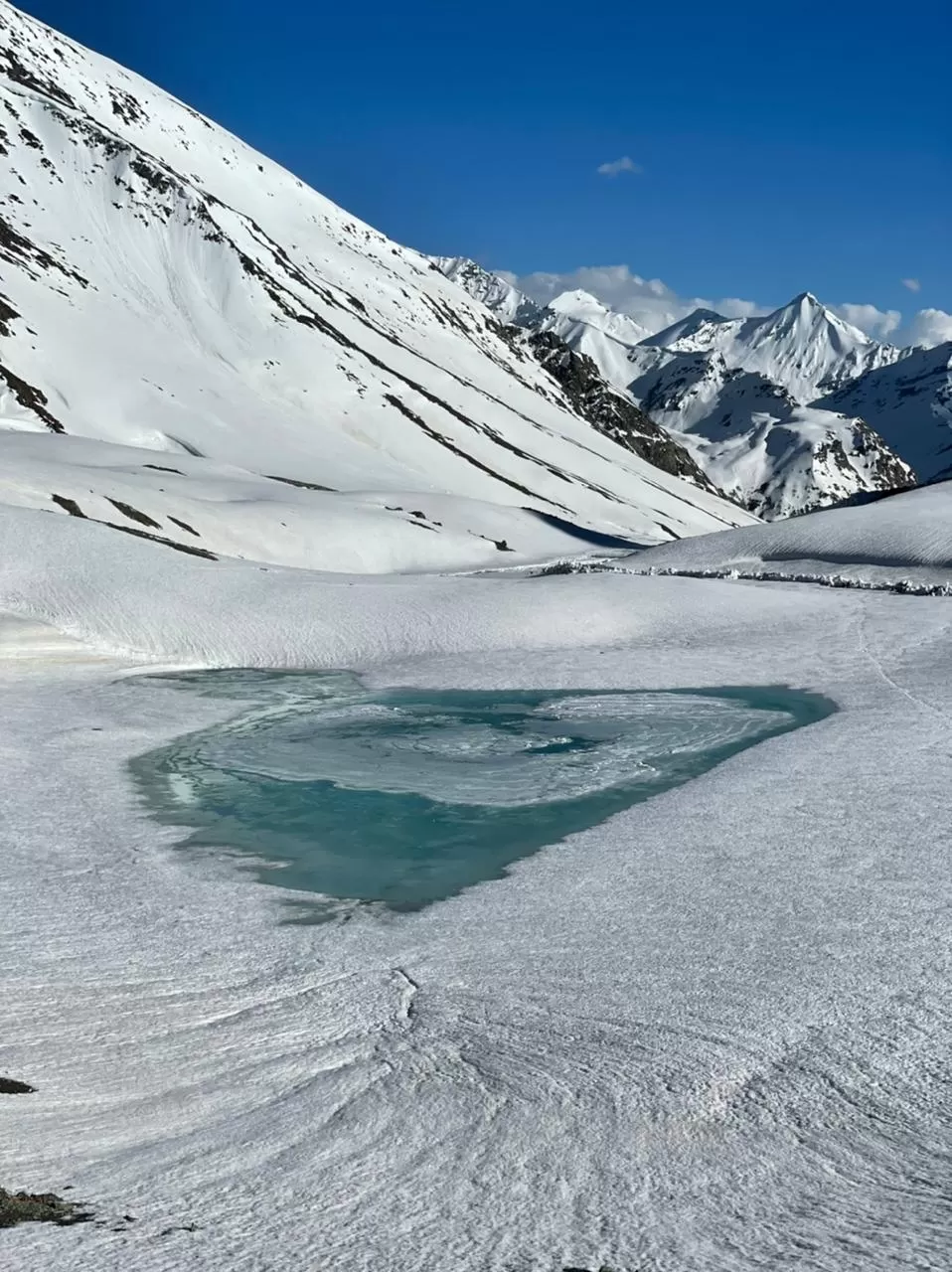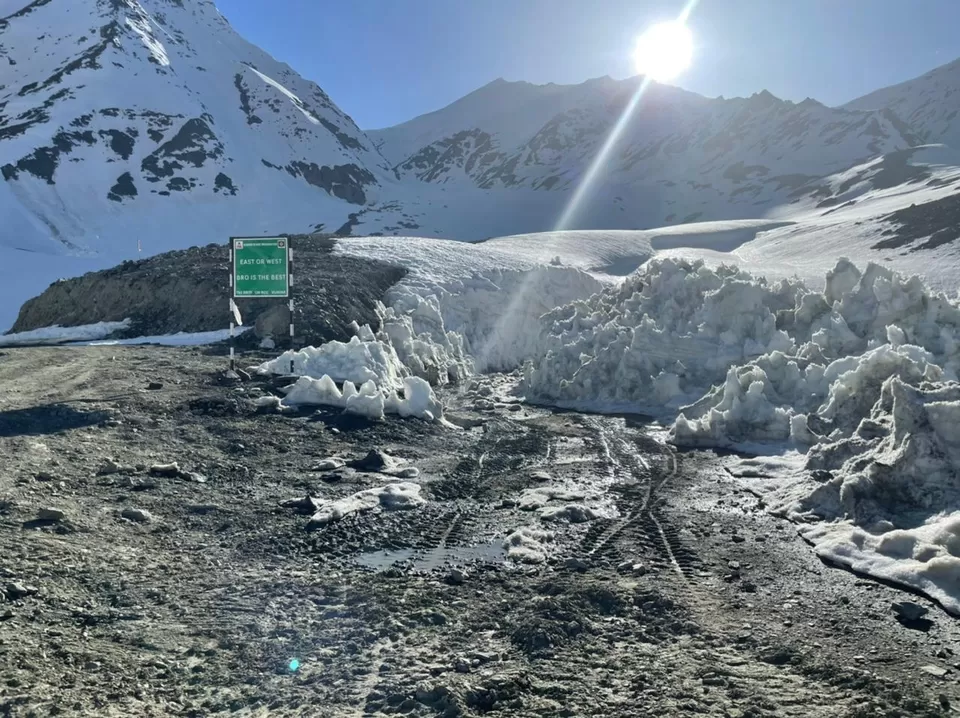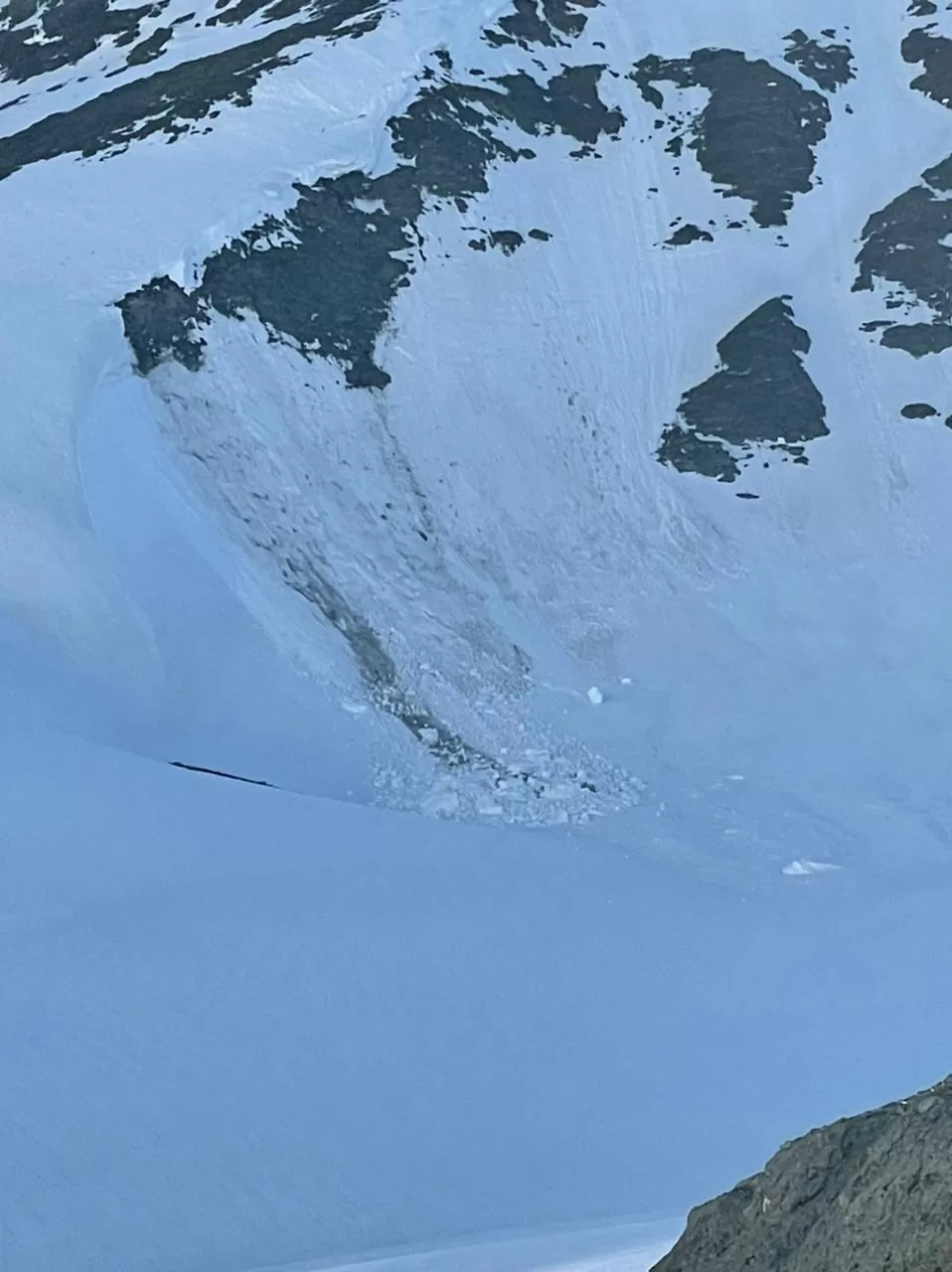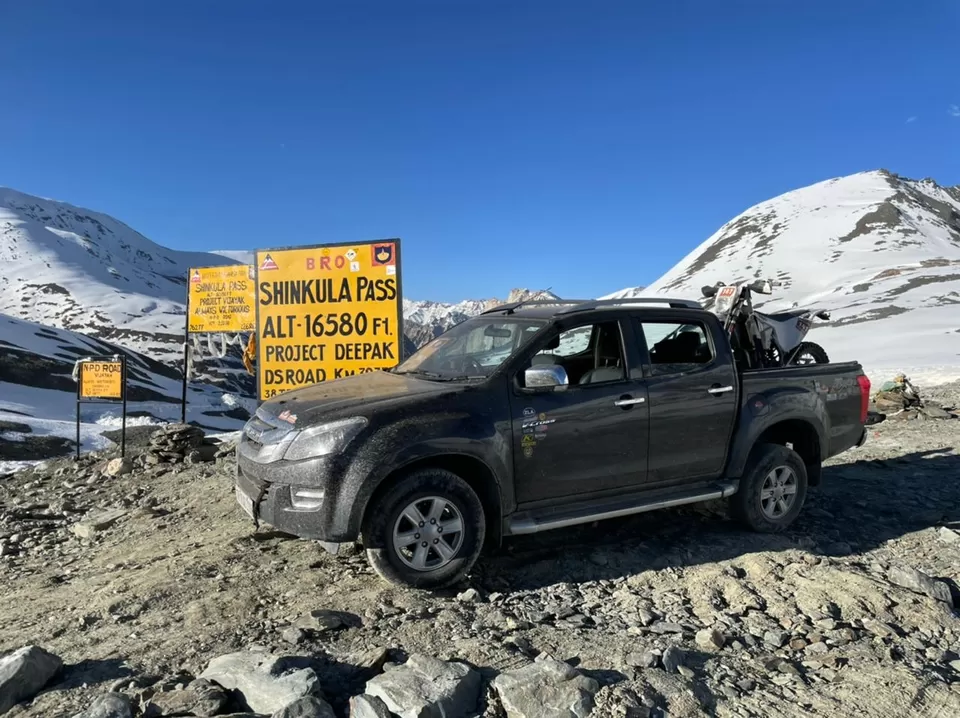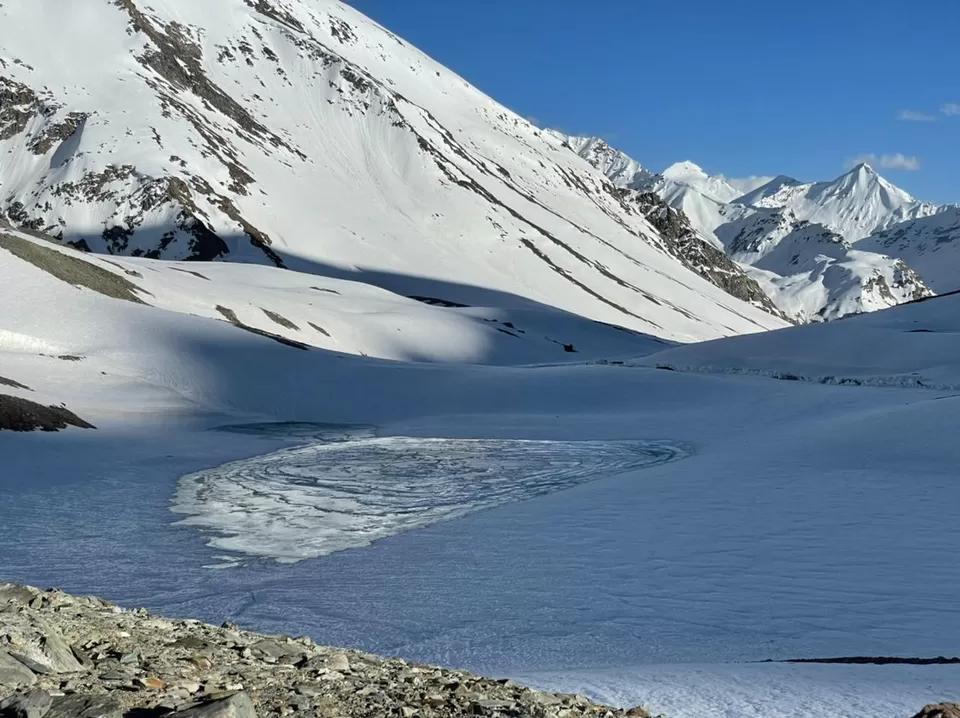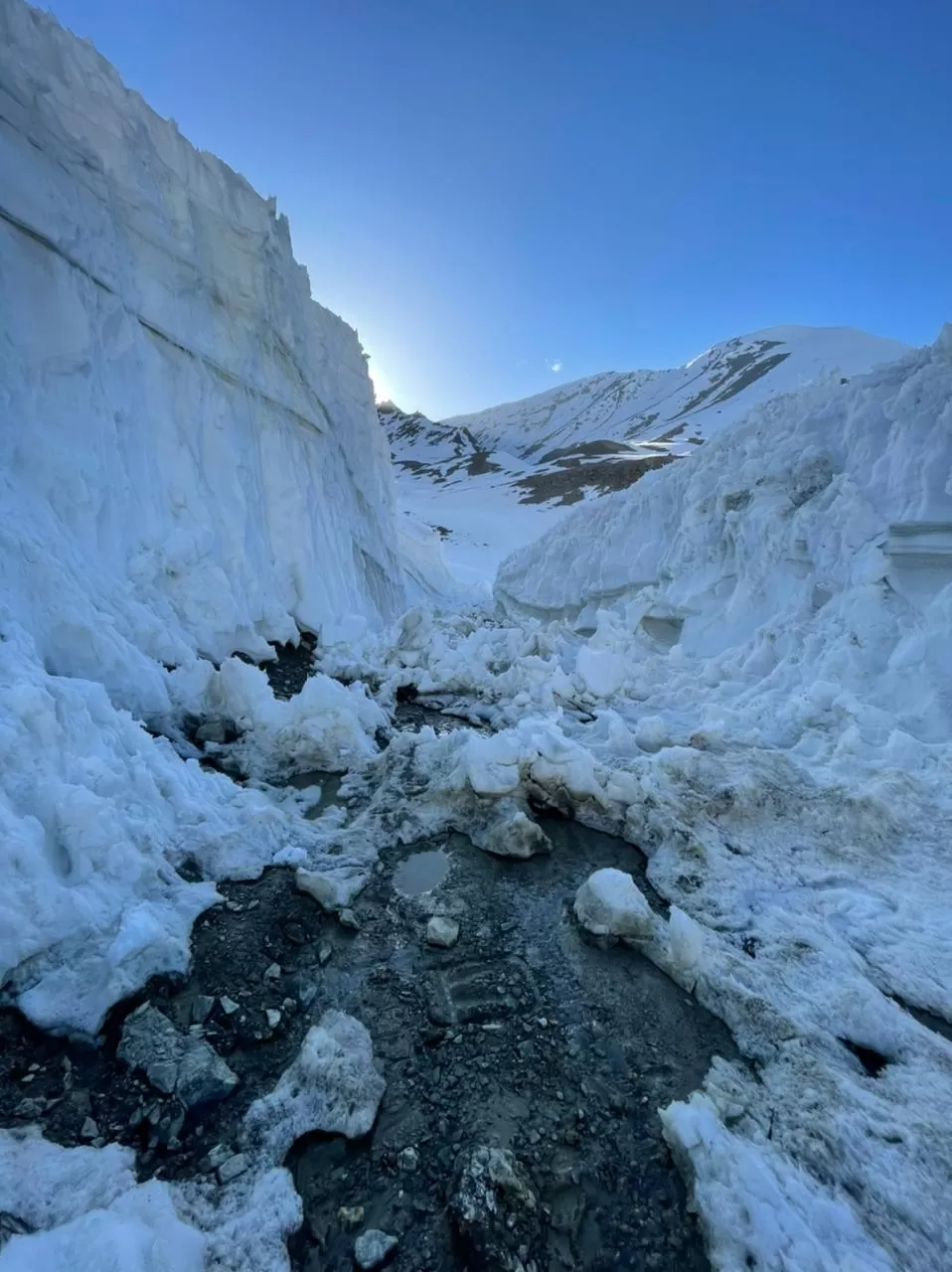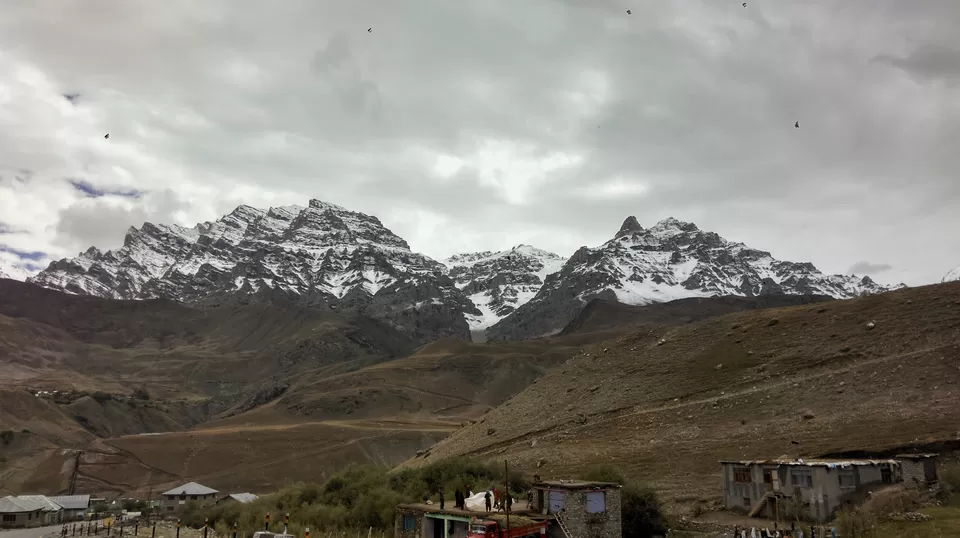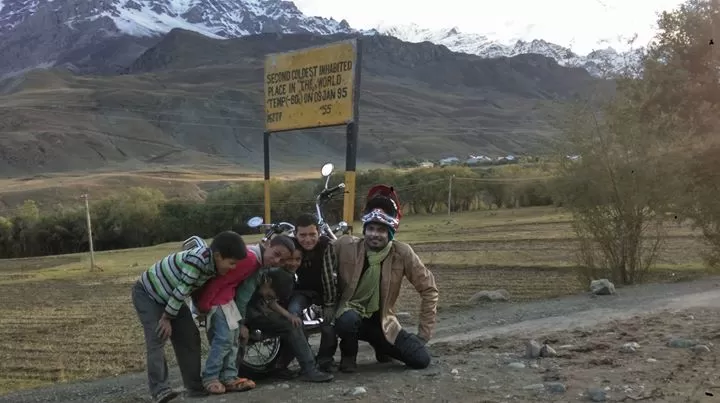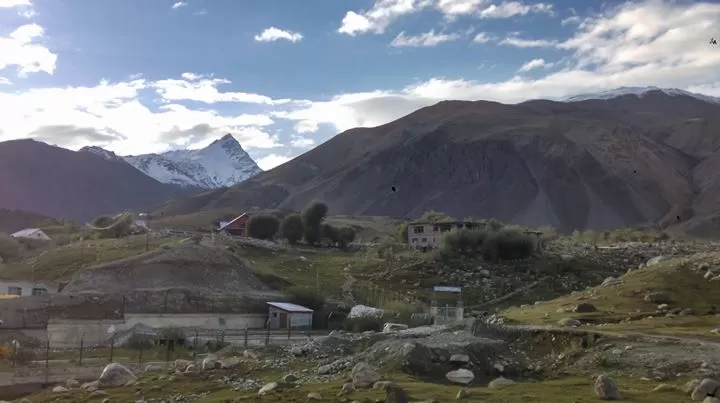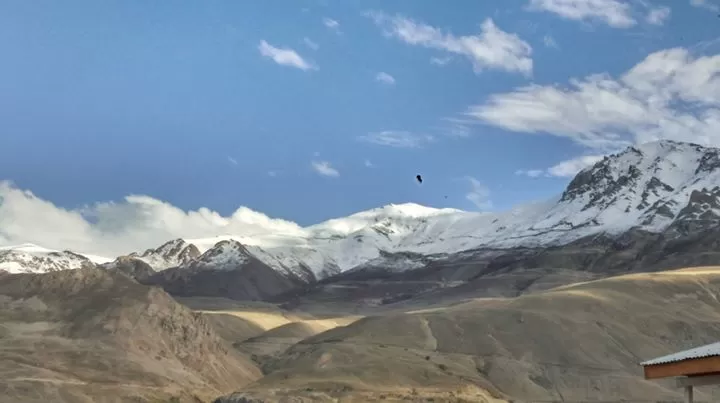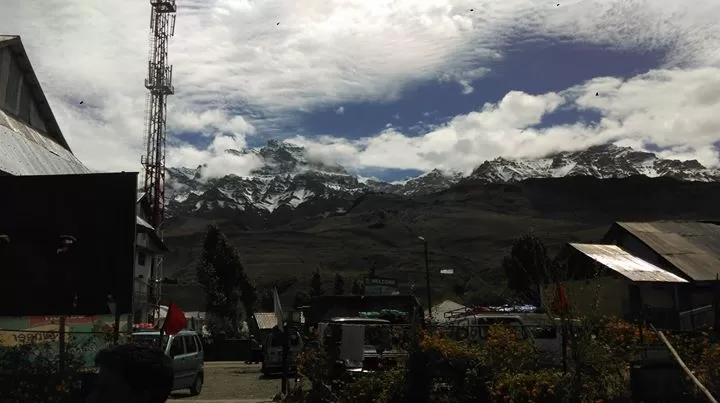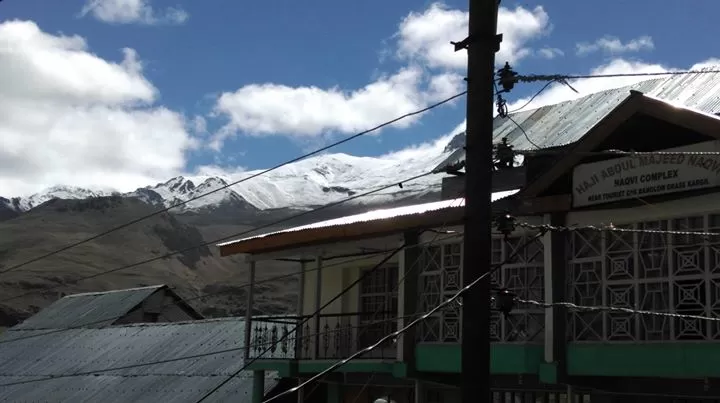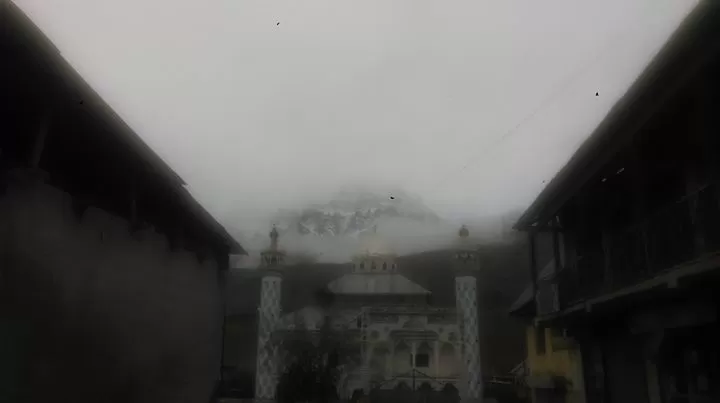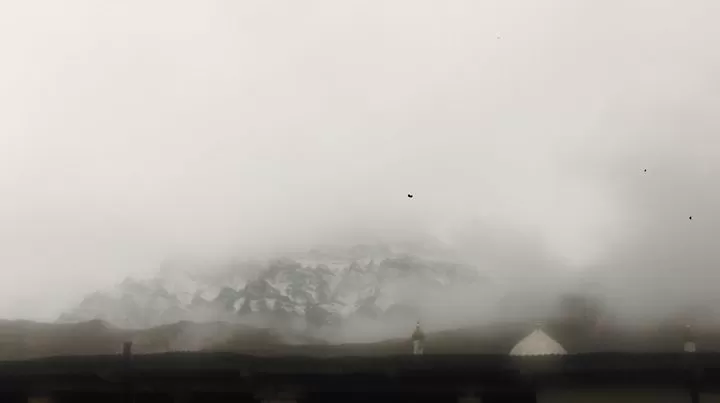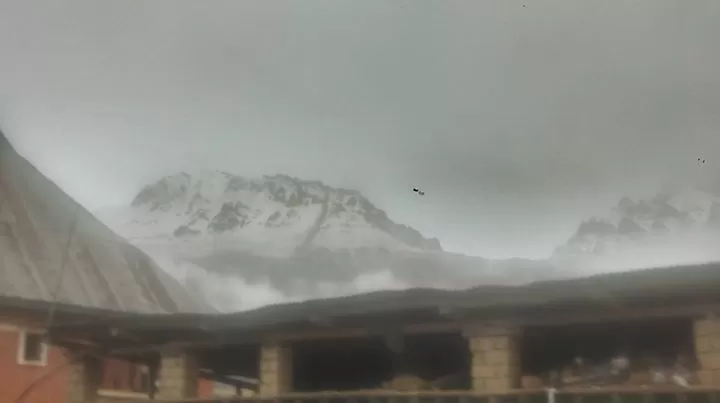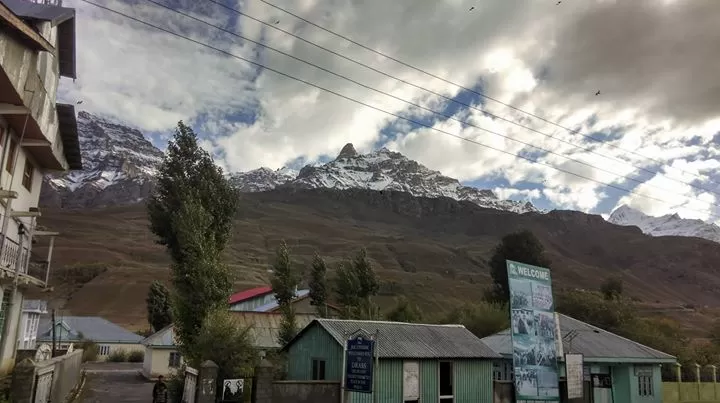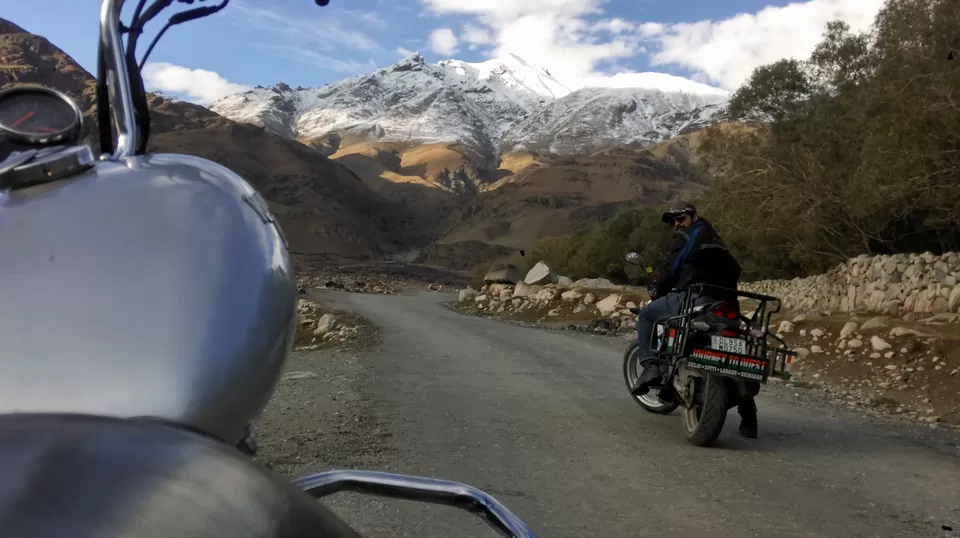 Spiti Valley, Himachal Pradesh