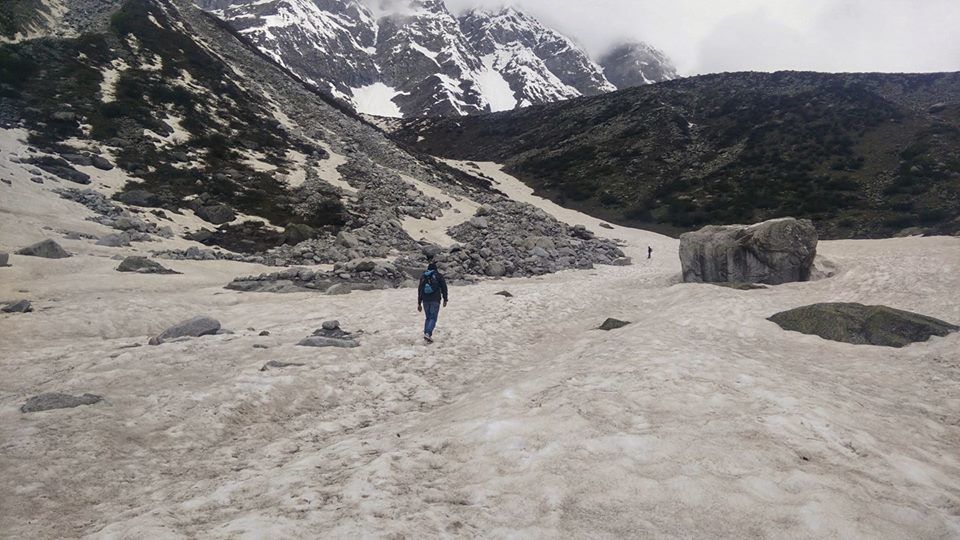 So, you are planning to go on your first trek and you have no clue what to do about it. Well, do not worry we have got you covered, here is our list of things that you should consider while taking on your first trek.
Legs workout: Strength in your legs is going to be a very important factor while going on a trek, keeping your legs worked out is important. Walking or running is the most important way to do it, you can also try and take stairs to your work or home rather than taking a lift. If you are a gym junkie you can try cycling and squats to strengthen your legs.
Fuel yourself: Eating right is also one of the most important things while trekking, because overeating and not eating properly can cause problems for you. Also you should carry good and rich in energy food with you while on trek.
Carry the right gear: Carrying the perfect gear helps you a lot while on a trek, the right shoes, the right backpack and the right trek pants can help you a lot. So make sure you are dressed according to the trek you are going to take, try to avoid wearing jeans on treks.
Carry a medical kit: While you trek you are going to be isolated and you will have to take care of your own and the people that are along with you. So you should be well prepared for any kind of situation, chances are someone could just slip and get bruised. So it's always advisable to take a medical kit with you.
While on the trek
Step correctly: Stepping correctly is the key, it reduced your effort, keeps your balance right and you don't wear out too quickly. You must always take guidance of anyone who has been on a trek before about this.
Keep pace: Maintaining pace is one important thing to take in consideration, if you are too slow there are chances that you might not reach the point you were supposed to by the end of the day and if you are too fast you can wear yourself out.
Be positive: Having a positive frame of mind is the most important of all, some people believe from the very first difficulty they face that they cannot do it and that is to be avoided. Trekking is all about taking on the route in front of you; it's like a challenge you have to overcome. So go with a positive frame of mind.