If you are planning to explore the beautiful and adventurous Chadar Trek in Leh Ladakh, you must remember a set of things. First things first – ensure that you have the proper gear required for trekking. It is advisable that you purchase good and durable products manufactured by popular brands. Your life is invaluable, so use your credit card, if need be, but buy and use the right equipment for the trek.
The Chadar Trek is one of the most popular treks that you can go for when winter is here! On the trek, you will have to walk on a frozen river known as the Zanskar River. The trail offers an amazing opportunity of exploring the ancient Zanskar culture, which has been derived from both Indian and Tibetan cultures. If you're lucky, you will be able to spot some exotic animals like snow leopards, blue sheep, etc.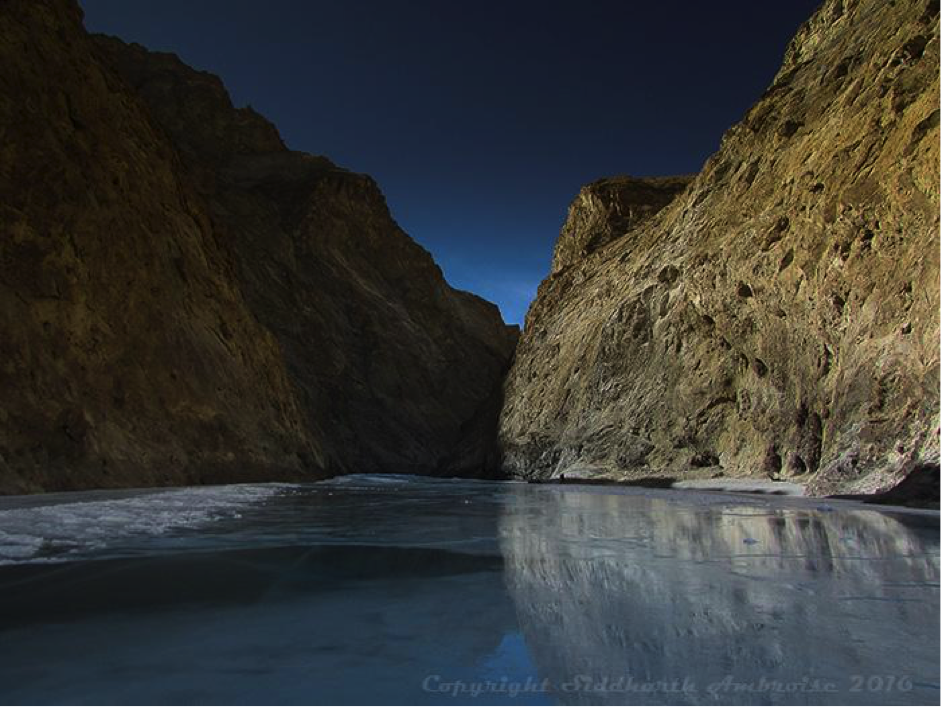 If you are a devoted adventurer who has been on treks before, you definitely cannot afford to miss this one. The experience that you get while passing through the snow-clad boulders is ecstatic. However, you must be extremely careful while you are on the Chadar Trek.
Things to buy before you head out!
The best time for Chadar Trek is January and February. Time won't wait for you, so just in case you fall a bit short of funds, a credit card or a travel personal loan might come in handy to buy the things you need. But if you choose this route, make sure you handle your finances smartly. Here's a list of things that you must carry with you for the trek.
- A backpack (55L to 65L) with a supporting frame and sturdy straps.
- Sports shoes are not going to work there. You need trekking shoes that offer traction on the snowy trail. Gumboots are a good choice as per several people who have been on this trek. According to some, crampons might not be the ideal choice for this trek as they get stuck in the ice cracks. If your shoe size ranges between 9 and 10, it is advisable that you start looking for gumboots the moment you arrive at Leh. Keeping both cash and plastic cards would be the ideal thing to do. In case, the shop doesn't accept a card, you can pay in cash. Just in case, you're out of cash, and the seller accepts cards, you'll be able to make the payment with ease. Also, make sure that you have a health insurance policy with add-on covers that can protect you in case you suffer from any altitude related illnesses once during and after the trek, if didnt buy it by now, check it in bankbazaar website.
- Carry two pairs of track pants (synthetic). These don't increase the weight of your backpack a lot. Also, if the weather is too cold for you at any point, you can wear the second pair over the one that you're already wearing.
- Don't carry sweaters. Instead get fleece jackets.
- Carry a thick jacket (full sleeve).
- Carry two pairs of woollen socks and two pairs of sports socks.
- Carry a balaclava or monkey cap that covers your ears.
- Synthetic gloves and woollen gloves.
- Pick up a hot water bag or bottle from a medical store.
- Branded sunglasses that offer complete protection from UV rays. If they are curved, they'll offer better protection for your eyes. Snow blindness can be prevented by wearing sunglasses. It is absolutely mandatory to wear sunglasses on Chadar Trek.
- Carry a trekking pole.
- You must take a light towel on this trek, the ones that are thin and dry quickly.
- Lip balm or chapstick.
- Carry both sunscreen lotion and cold cream.
- Some of the medicines and first aid that you must carry on this trip include Avomine, Crocin, Combiflam, Avil (25mg), Norflox, Disprin, bandaid, digene, leucoplast, ORS, Betadine, Volini/Relispray/Moov, and Diamox.
- Toilet kit.
- Torch (LED) with extra power cells. Head lamps are a better choice.
- If you are planning to drive to Ladakh, make sure that you carry all important documents such as driving license, car insurance documents etc.
Why consider going on the Chadar Trek?
Chadar Trek is not just an expedition. It is one of those destinations where you feel rejuvenated and get the peace that you deserve. When you return from this trek, the success will give you immense exhilaration and satisfaction that cannot be compared to anything else. The chilled weather and the breath-taking panoramic scenery are things that you will cherish forever.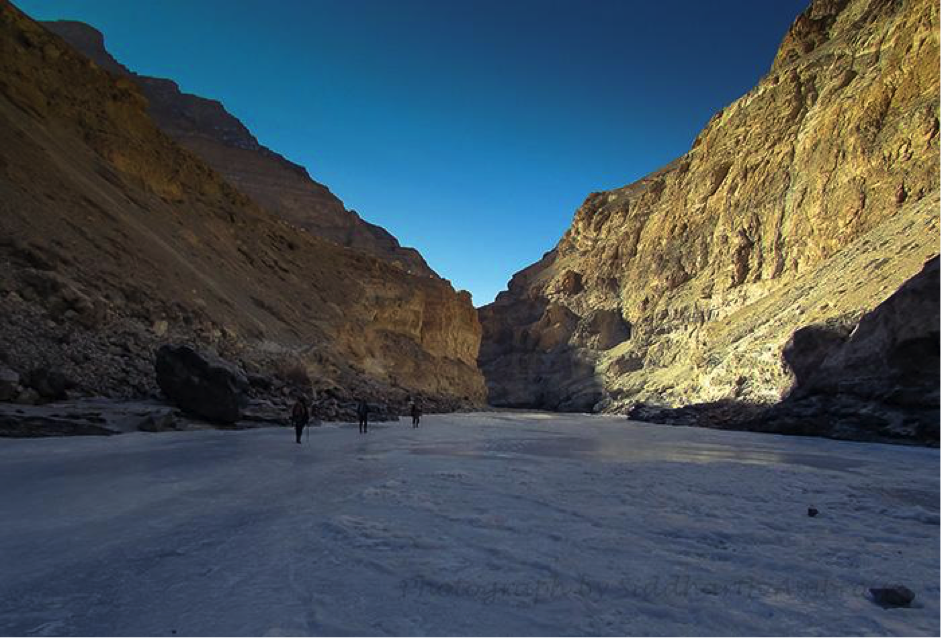 If you like a good challenge and consider yourself to be an ardent adventurer, there is no way that you can miss out on this trek.
Difficulties faced during this trek:
Getting acclimatised to the weather is the most difficult part of this trek. The altitude is approximately 13,000 feet above the sea level. The excessively strenuous trail can cause lot of exhaustion. Thus, ones who wish to go on this trek must have expertise and high endurance.
Things to do:
- Inform a family member or a friend that you are going on this trek. Mention the dates when you will be on the trek so that in case there is a situation where you need help, they know where to find you.
- The temperature can drop extensively, so you must keep enough warm clothes with you.
- Ensure that you have sufficient water and edibles as you will not be able to find stores where you use cash or your credit card to buy food. Scarcity of food and water is something you definitely want to avoid.

- Take all the required medicines and first aid kit.
Things you must not do:
- Chadar is a beautiful place. Please do not litter and spoil the trail.
- Do not use shampoos and soaps while bathing in the waterfalls. The harmful chemicals can contaminate the water.
- Do not skip your meals, you need a lot of energy on the trek.
- Ensure that you do not overlook weather reports.
Popular places on Chadar Trek:
Some of the popular places that you will pass through on this trek are mentioned below:
- Gyalpo – It is a campsite and looks enchanting. It is positioned near a bend in Zanskar River. The natural beauty is surreal with beautiful peaks surrounding you.
- Nerak – This place is a base camp. You cannot afford to miss the sunset view from this place.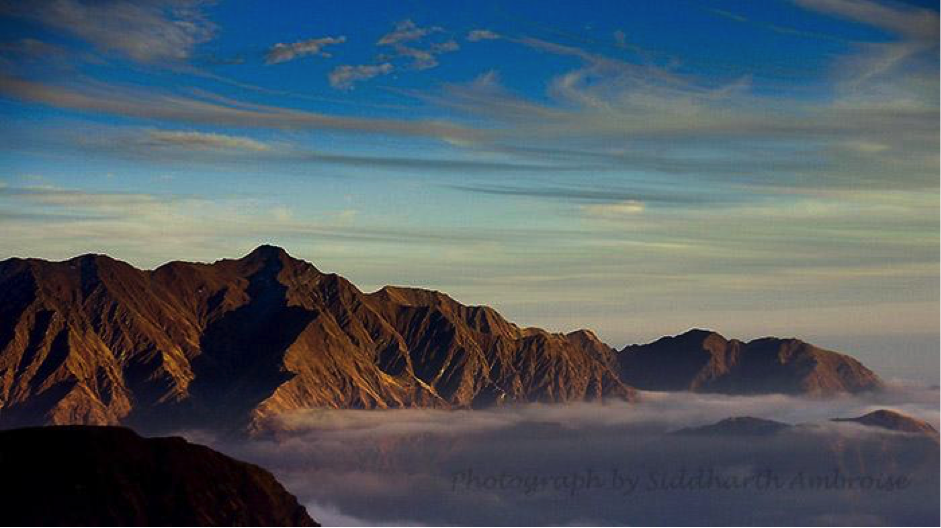 Some of the other popular places on the Chadar Trek include Lingshed, Dibyokma, Shinra Koma, Tilat Sumdo, and Tibb.