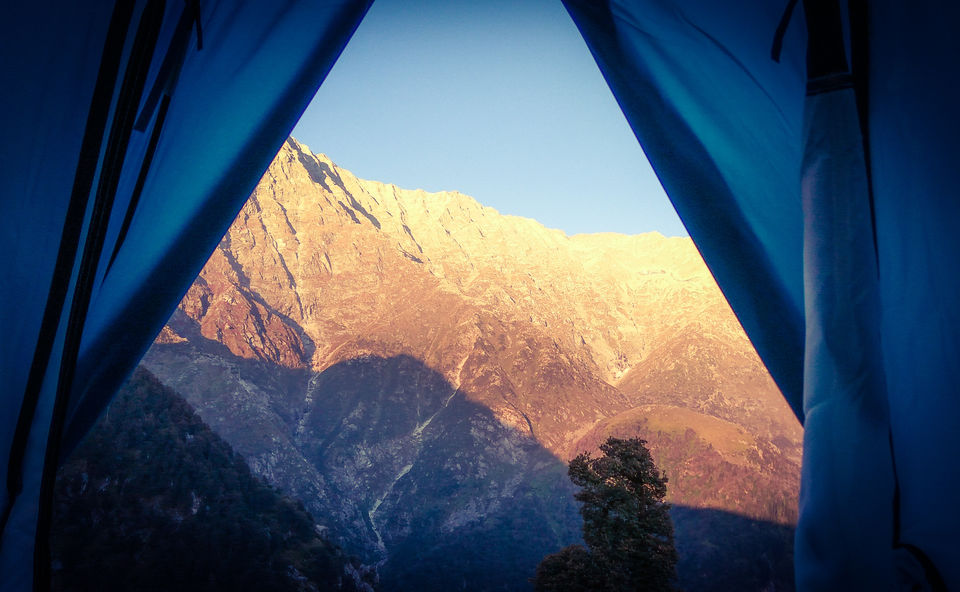 Any trek is incomplete without camping for the night. The peace one gets sleeping under the stars, tucked inside a sleeping bag, cannot be replaced by the comfort of a 5 star hotel experience. Camp and the moments enjoyed around it in the evening or night are the the backbone of one's memories of a trek.
While a tent can be many types, catering to one to many persons, having many amenities embedded, a camp is a camp at the end of the day. When in desperate conditions, one must have a simple basic knowledge of how to pitch a tent.
Here is a video, to showcase how a tent is pitched. This video was made at the summit of the Triund trek. While most of the tent are pitched in a similar manner, the tent pitched in this video is a Arpenaz 2 men camping tent. 
Live under the sky, be safe, and enjoy...