Okay so i reached Kasol on 25th April, 2019 i had booked a 5 day trek. Which cost me in total just 16,000 Rs. Approximately, I'll break it down to you. 8000/- was for the trek whose package is for 5D6N, and then 6,000/- approx. For flight tickets (round trip) from Hyderabad to Delhi, and 2,000/- approx. For bus from Delhi to Kasol (round trip). So my trek was from 25th April to 30th April. And i am just a 20 years old guy, who was travelling alone for the first time to an unknown city which was very much far away from my hometown, and was going on trekking with random strangers, so i was pretty much nervous and chill about it at the same time. And it was suppose to start on 26th April. But i was alone in that batch, all the people who were with me cancelled. So they offered me to join with the group which left on 25th April, which was staying the night in first base camp in Grahan Village. So on 26th April, early morning as soon as the rain stopped i packed my rucksack had a good breakfast and left to join this group in Grahan Village, thanks to the guide i reached there in 1 hour. I met the group, consisting four people. Filled my water bottles and left for the second camp that is Min Thatch. After approximately 4-5 hrs of walking through the dense pine woods we reached Min Thatch. We pitched our tent below a tree and lit a bonfire as the temprature started dropping since evening only. We were sitting in front of fire, and we all witnessed snowfall. And at night luckily the sky was clear and we saw so many stars, satellites crossing by, and we were lucky enough that we also get to witness a shooting star. We had dinner which was getting cold as soon as it comes to our plate. The water stream nearby froze overnight. And we all slept, after a few hours of stargazing. Well one of the fellow trekker took the photos of the stars but it could only capture only a little than what we were seeing.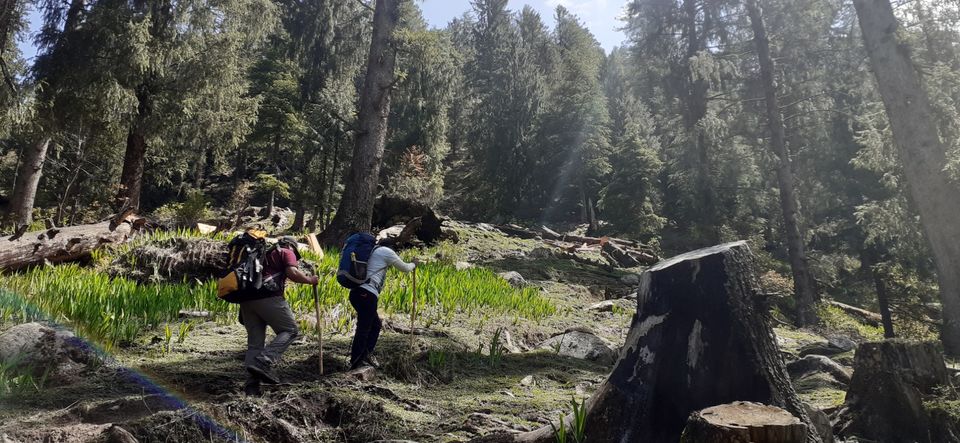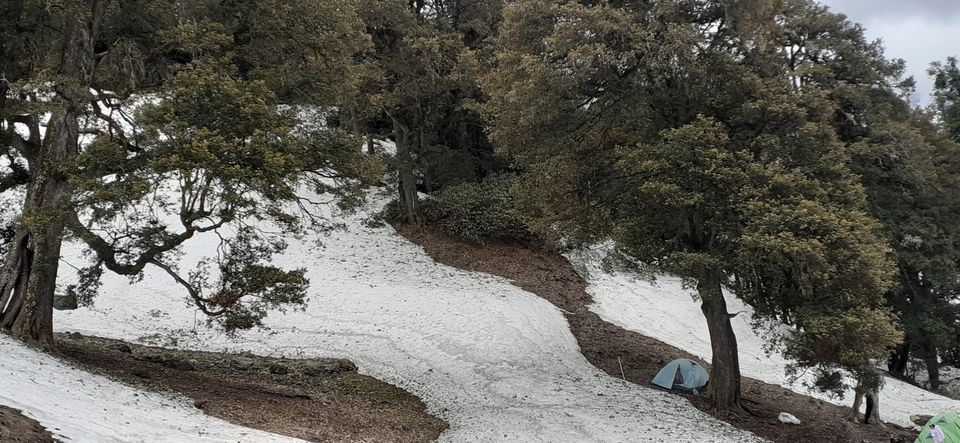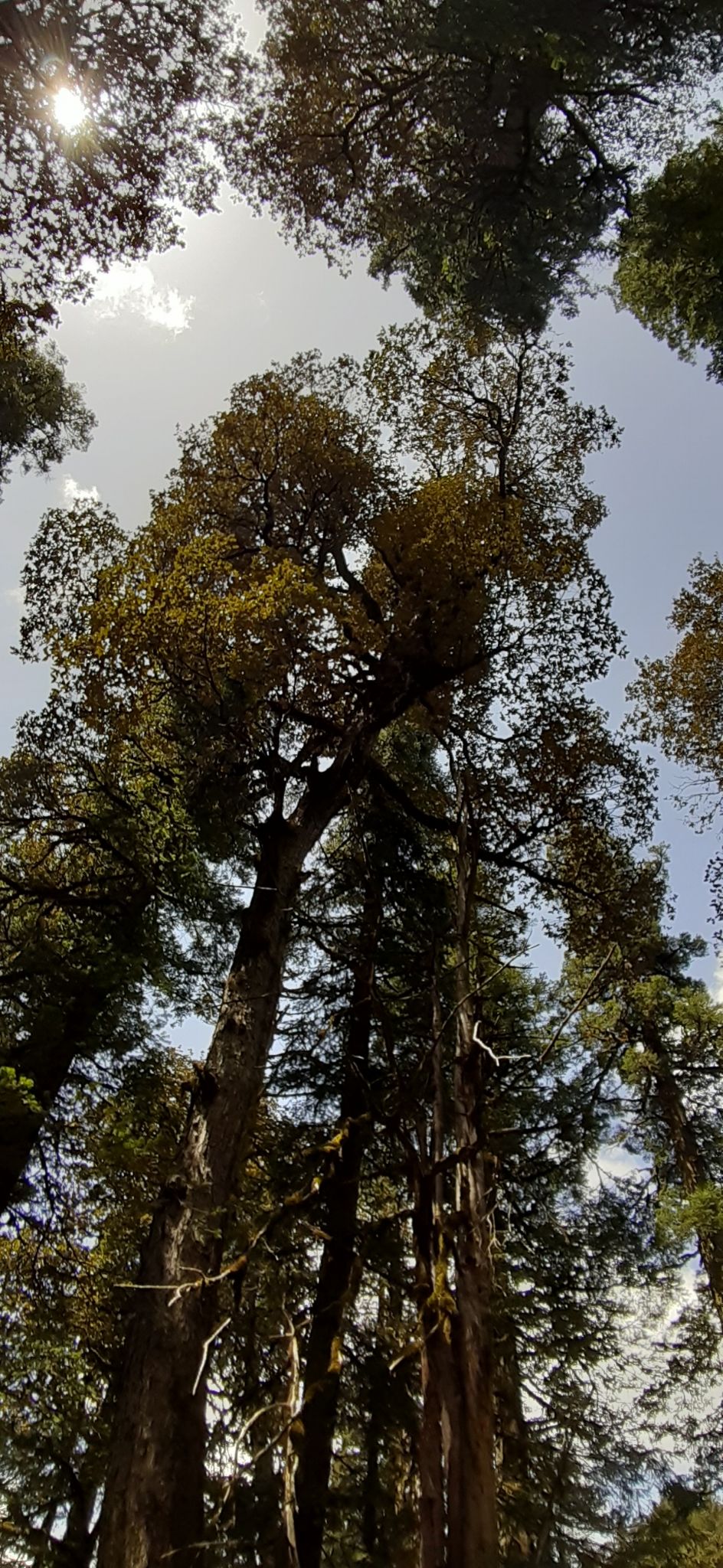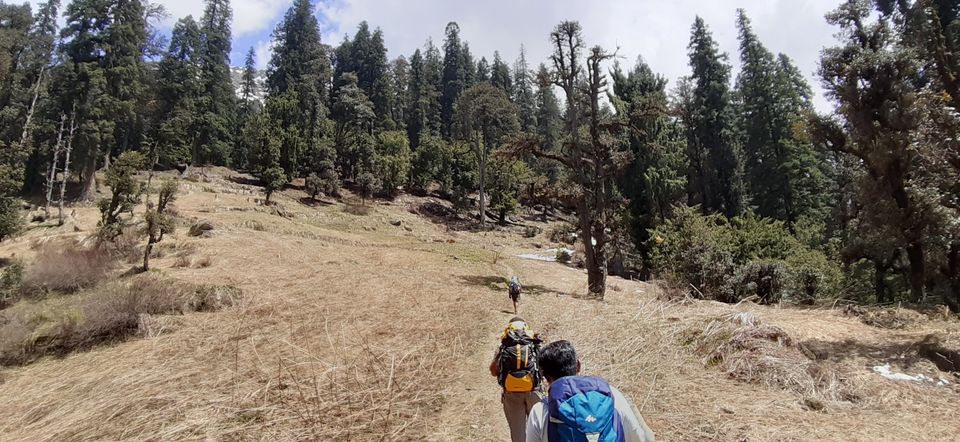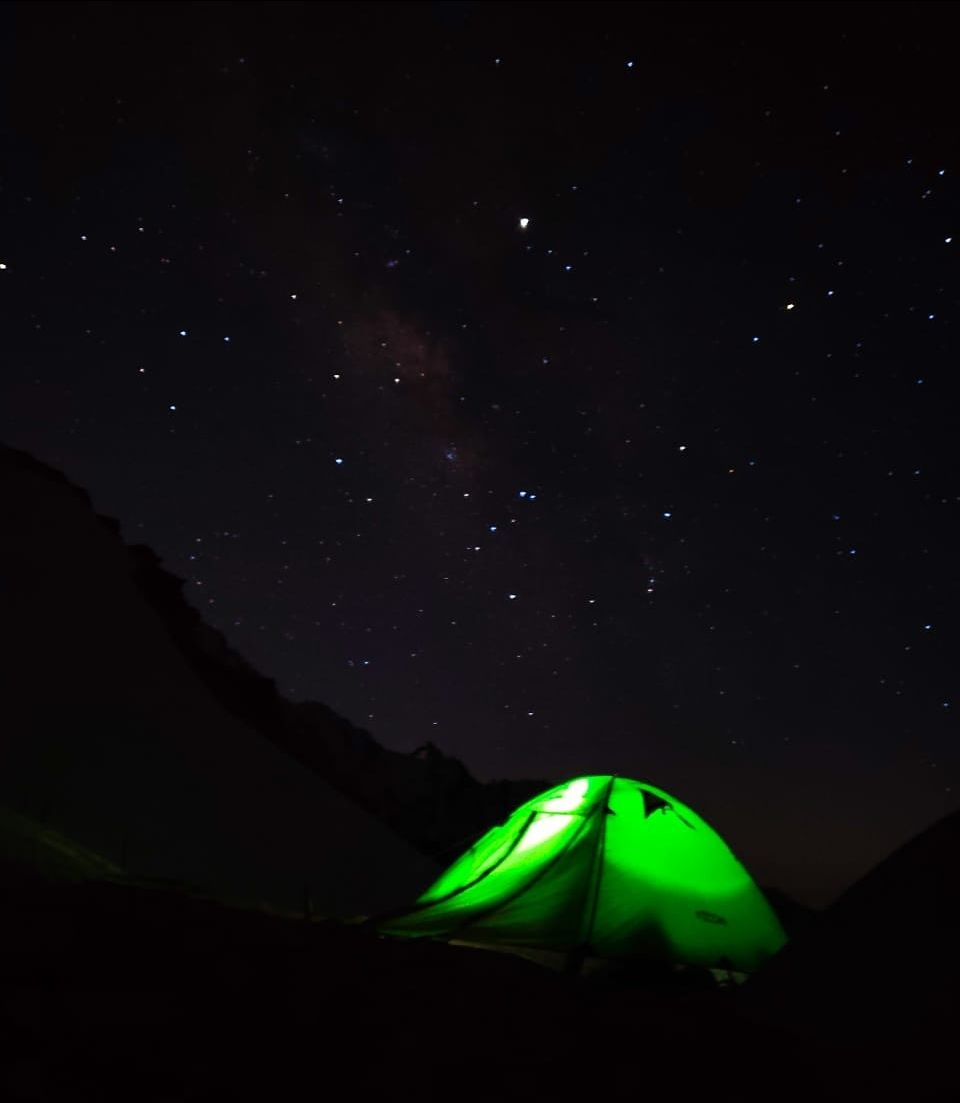 On day 2 we woke up early had our breakfast took our lunch and started walking upwards from the camp. The path was dry land and snowy in between it was a little difficult to trek on snow as it was slippery, due to the day time. But after approximately 5-6 hrs of walking uphill we all reached the ghird campsite Nagaru. But in between we saw many beautiful views of the nearby mountains and we could see Grahan Village from there. And we were also able to see Min Thatch. When we reached Nagaru we all got network in our phones and we all video called our homes. And we pitched our tent in the dry area beside the snow and the view from our tent was awesome.we all had hot soup and then witnessed the sunset, and went inside our tents. And came out just to eat food and went back to the tent. Because it was very cold outside and the wind was blowing heavily. We all barely slept that night cuz anyways we were feeling cold. No matter how much layered clothes we were wearing.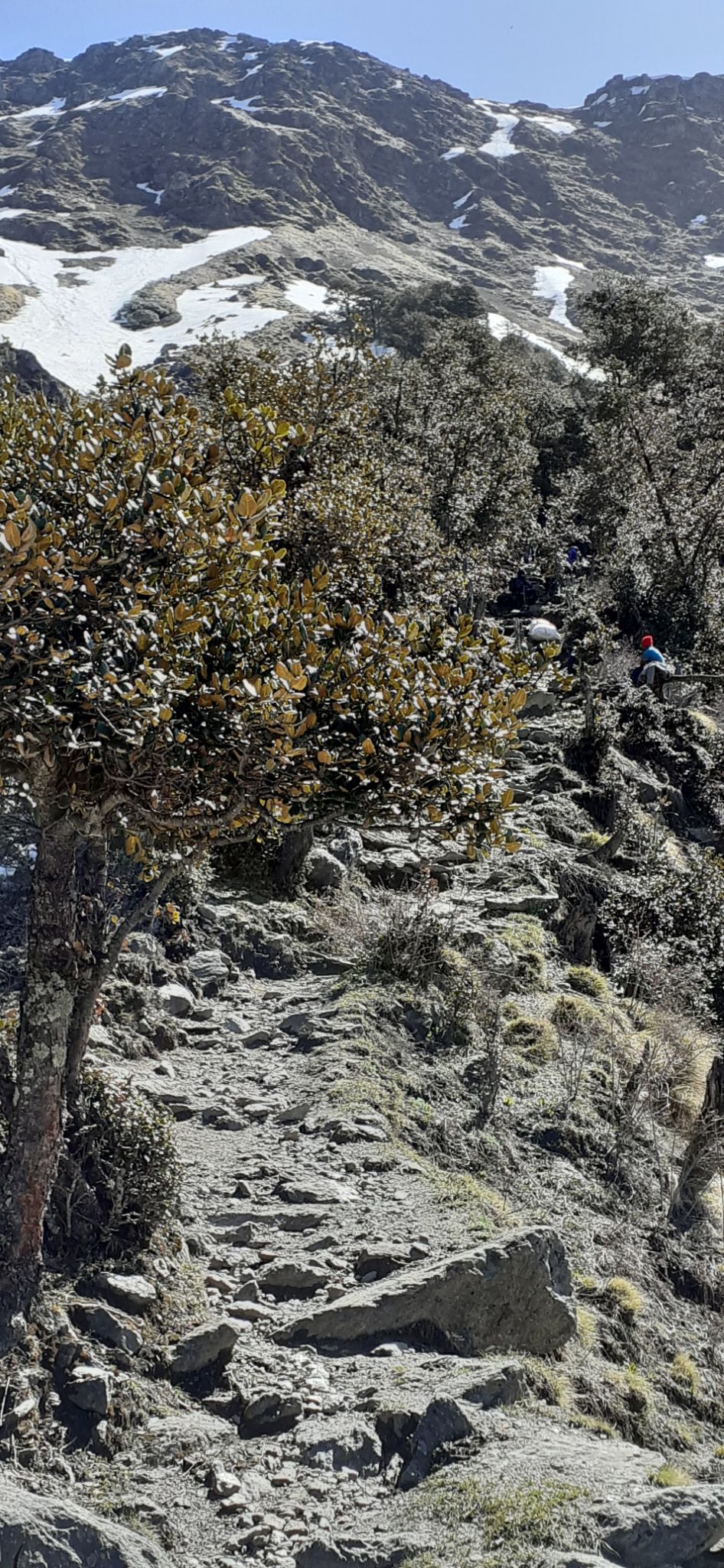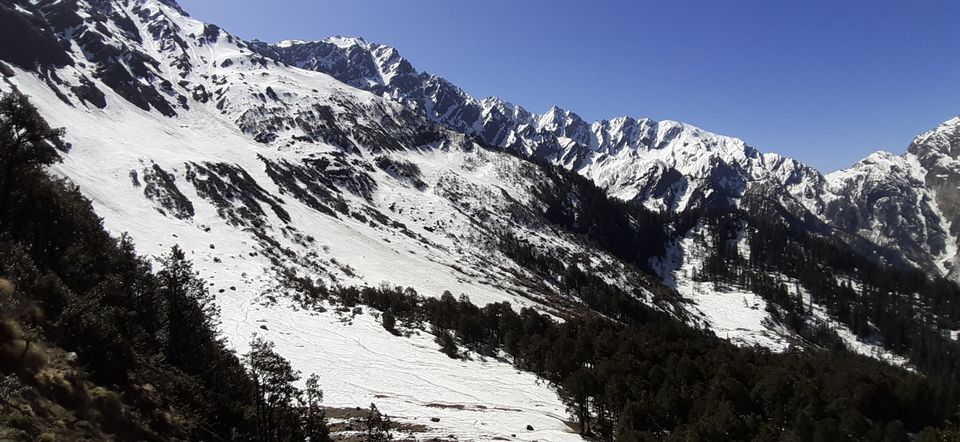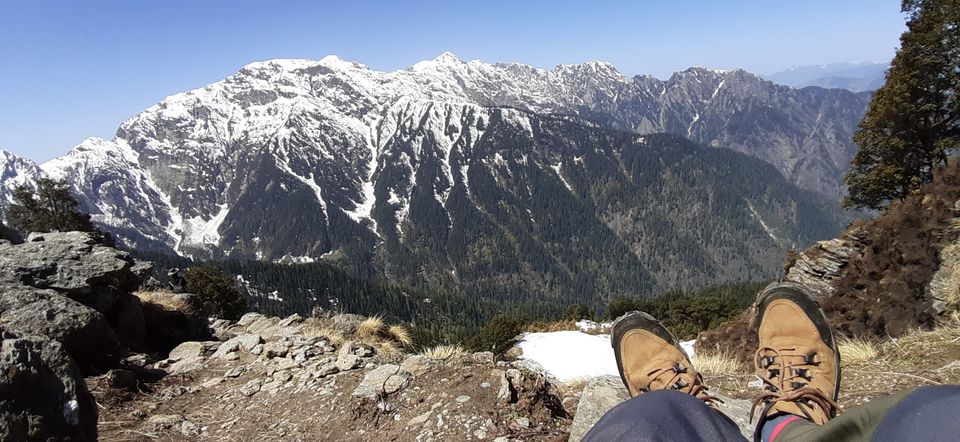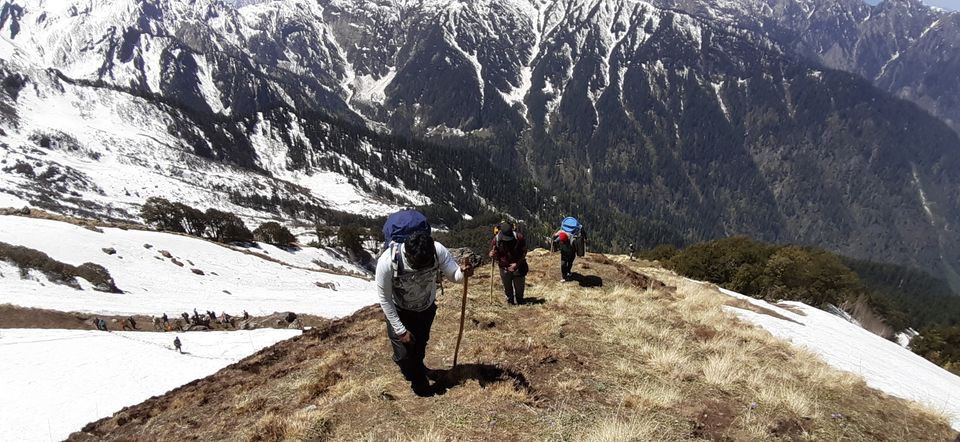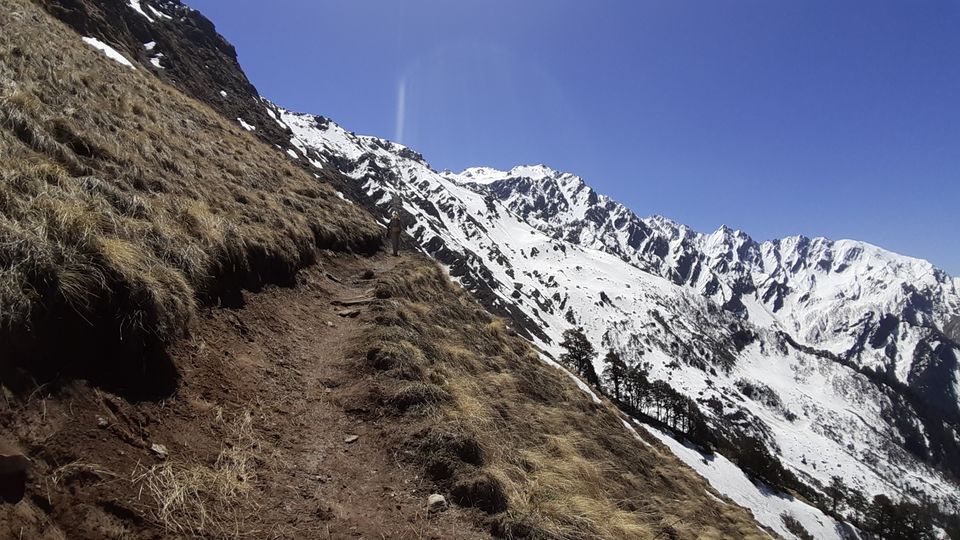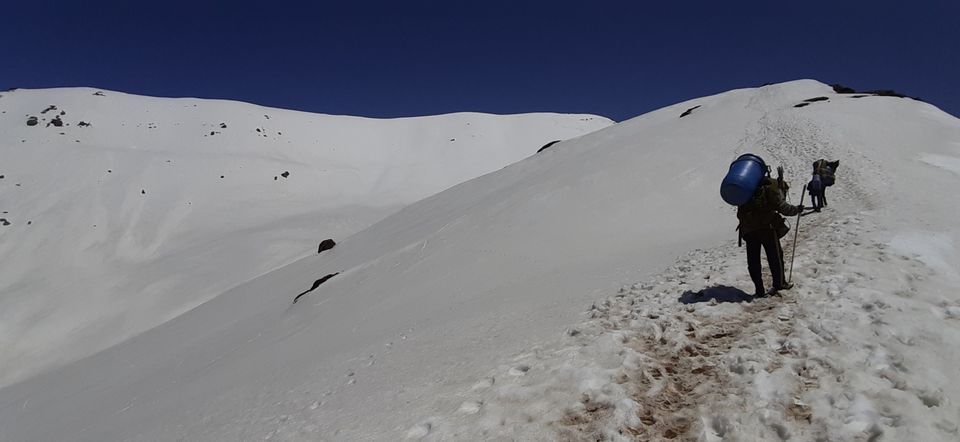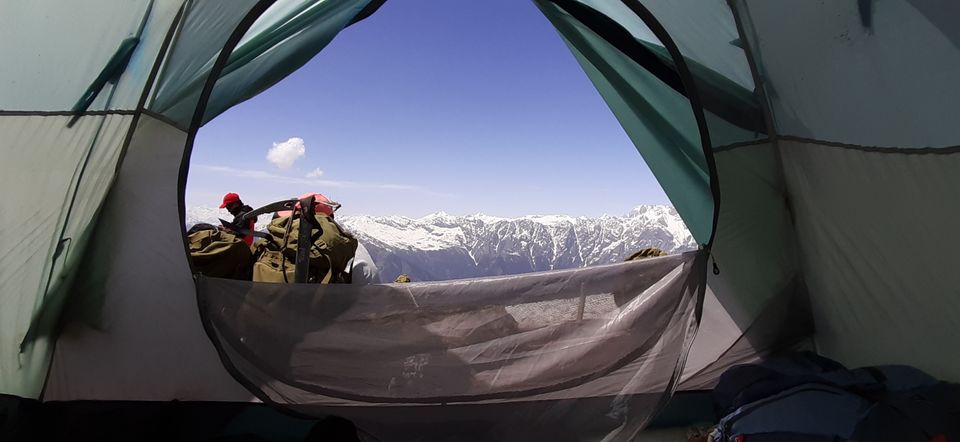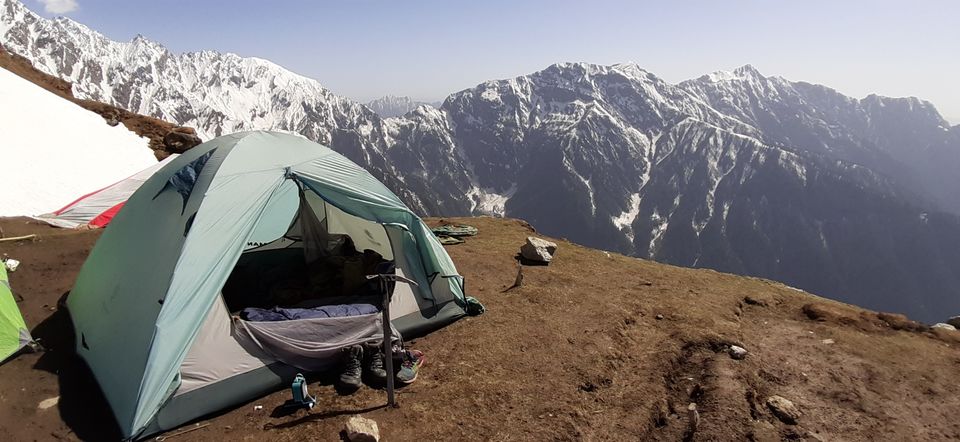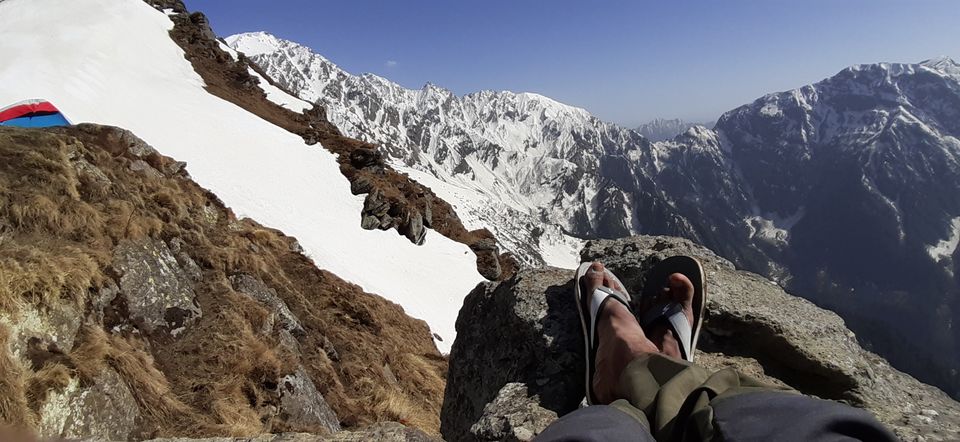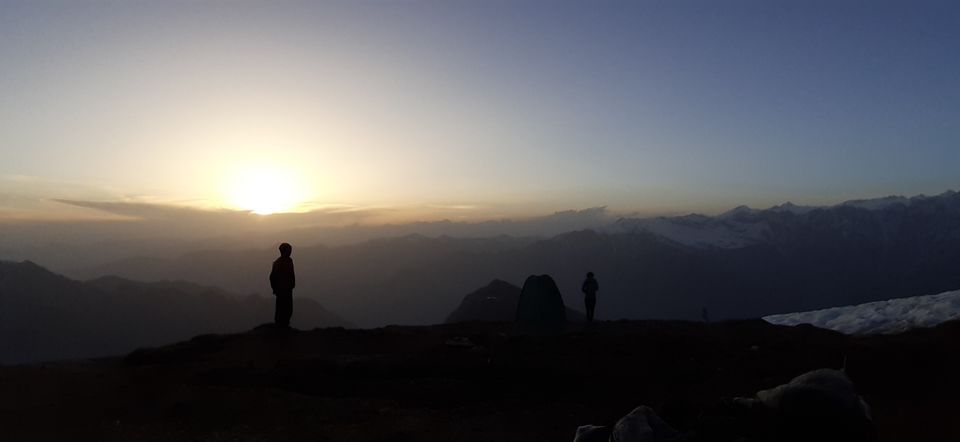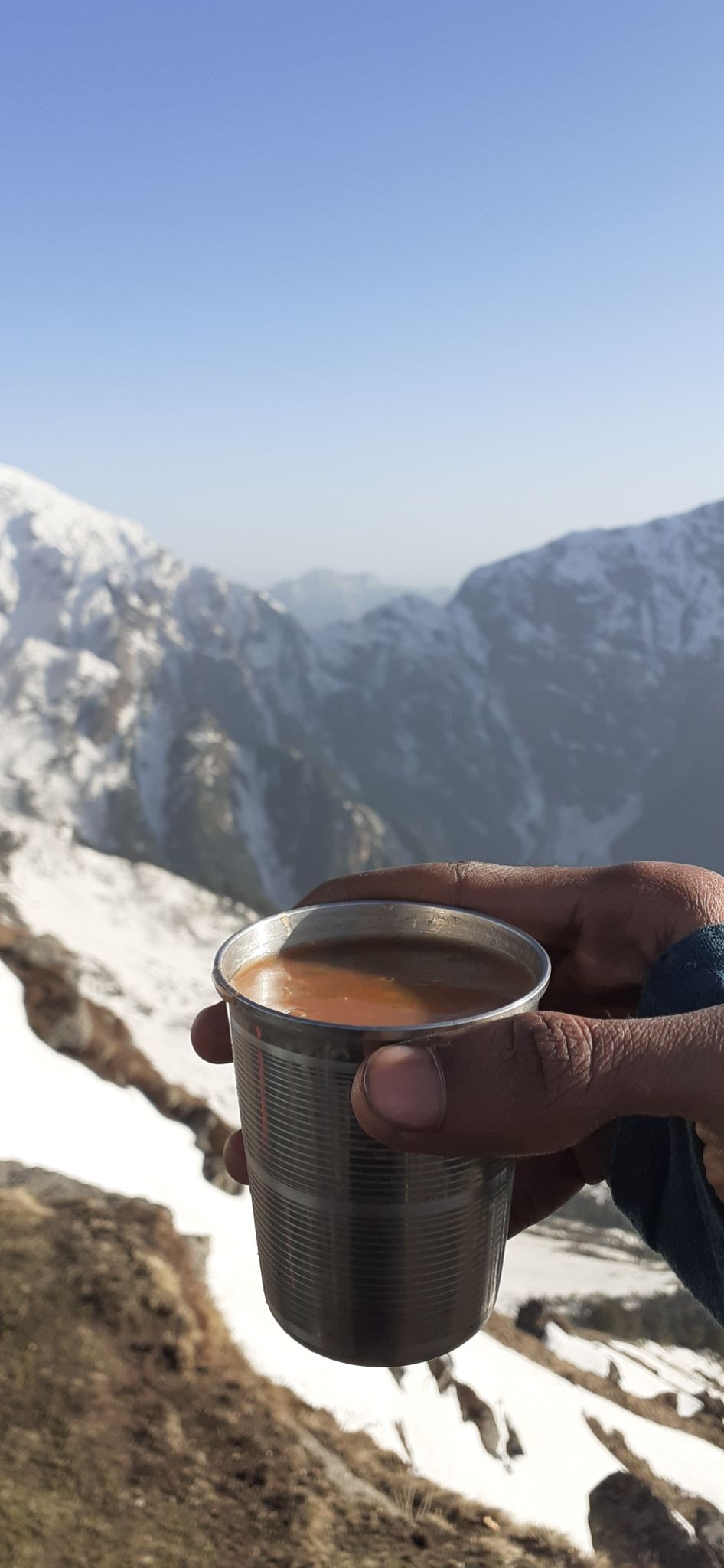 So after barely sleeping we all got up and started walking for the top at 4:30am. It was too cold I know. But we had yo start early as the snow is hard at this time, but once the sun shows up the snow starts to melt and it becomes slippery we all got to the top after 1-2 hrs of walking, and came to know that it was not sar pass, but we took pictures on the top. Then after 2-3 hrs of walking on snow. We all reached sar pass. Sat there for few minutes. And then slided our way down on the snow as it was slippery. We slided almost half of the mountain down.and then after 1-2 hrs of walking we reached to a point where pine trees showed up again. And after 3-4 hrs of walking through the pine trees. We all reached a citywe walked a lot that day we reached the base camp at 6:30 pm so we walked for more than 12 hrs. But we slided most of the down. That saved us yoo much time. Yhere was this one slide we all went by making a chain which was almost 3-4 km long downhill. After reaching the base camp we all had a mini success party and everyone left for their homes. This was the first time I travelled alone to an unknown city. With random strangers. Which then turned into good friends. Yeah after completing the trek in 3 days i get to stay in the camp for 2 days. As i had a bus on 30th. So i roamed in Kasol, Manikaran, etc. Those 2 days.