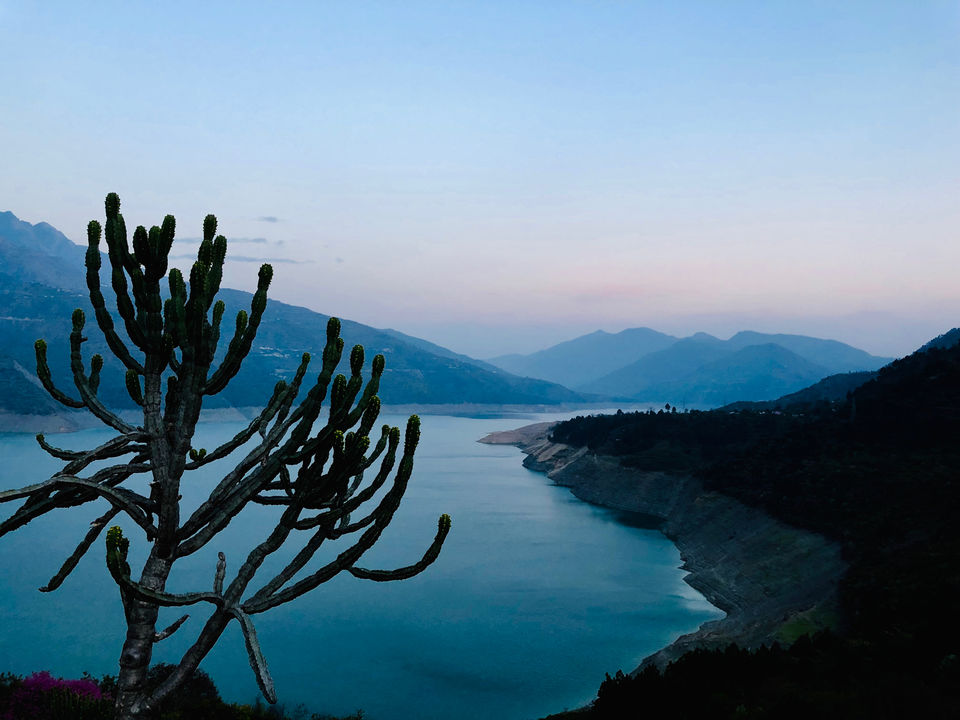 Tehri Dam is a controversial dam across the River Bhagirathi. This dam's construction started in 1978 but it started operating in the year 2006. It is amongst the largest hydroelectric projects in the world. The Tehri Dam is the highest dam in India and one of the tallest in the world. It is situated in Uttarakhand.
How to Reach
Direct busses are available from Dehradun and Dehradun is 250 kms approx from Delhi via road.
By Car and bike Tehri can also be reached and its just 120 kms approx from Dehradun.
If you are planning to return back on the same day it can be done easily but you have to leave around 6.30 or 7 am from Dehradun and its takes approx 3.5 hrs to reach your destination.
Two routes are available to reach Tehri one is via Mussoorie and the other one is via Rishikesh.
Roads are well pitched via Mussoorie as via Rishikesh roads are under construction.
Rishikesh to Tehri road would be soon highway so if anyone is planning after a year then Rishikesh route would be good as they would be wide enough than via Mussoorie road.
Boating:-
If you want to have a boat rides then you need to reach Koti Colony where you would find 4-5 types of boat rides like Normal Boat, Jet Boats, Rocket Boats and swimming in Tehri Lake too.
Cost of Jet boat is Rs 500/- per head.
Other boats also have charges of Rs 500/- per boat.
Boating is must in tehri lake to enjoy your trip.
Dam Interiors:-
If you want to visit Dam and watch its interior then you need to have a permission from THDC LTD.
For getting permission one the of the important thing is your links????
If you know any employee of THDC or politicians or Police then you will get the permission easily.
Remember childrens of 12 years or below are not allowed in any case to visit interiors of dam.
It takes around 1 hr of visit inside dam to watch turbines.
Photography is strictly prohibited there otherwise your camera wolud be snatched and penalties may also be levied.
Stay:-
As you all know many resorts and hotels are available at every place but in Tehri where there is a 45 kms length of lake you must stay near lake to see surise and morning view of lake.
So you must stay in floating huts which is on Bhagirathi River in a village called DOBARA.
Floating huts can be reached via car and via boat from boating point.
Staying at THDC guest house would also be stunning because view from there is also unbelievable but it is far from lake and situated in New Tehri and you need a strong link to stay there as it is not available to everyone.
My stay was there in 2015.
This time i was in Lake view and Camp resort which is in Dobara village and is very close to lake and floating huts.
Pictures have been uploaded for your views.
Cost of camp, huts depends on season but its close to Rs 1000/- to Rs 2000/-
Ropeway:
Free of cost
If you are staying there in Tehri then you must travel in rope way too which is free of cost for passengers and if you are carrying your bike in that trolley then you need to pay Rs 100/- per bike.
Tipri can be reached only over the Dam if they allow to cross it.
Way to cross Tipri:-
If your vehicle is registered in Uttarakhand then at gate just say we have some work in Tipri then they will ask few questions and may allow you to go.
If your vehicle is from outside Uttarakhand then also you can say this but it would be little difficult to reach but dont get disheart there is another route too which is 25 kms lengthy.
Never say that 'Hum ghumne jaare hai aage tak' ???? then even if you are from Uttarakhand they wont allow you to go over the Dam.
One important thing never click pictures while clossing Dam and dont stop in between and drive as slow at a speed of 20-25 kms/ph
In winters you will get to see Himalayas Range covered with Snow as uploaded in picture Galley for your view.
Thank you all
Have a safe and Happy Journey.