You don't need to travel all the way to Srinagar to experience living afloat - now, Tehri has got these super cozy floating huts set amidst a picturesque backdrop to spice up your vacay!
Located right on the edge of the beautiful Tehri Lake at an elevation of 5500 feet above sea level, Le Roi Floating Huts & Eco Rooms rests surrounded by the breathtaking Himalayan mountain range. The Tehri Dam is an engineering marvel, and one of the world's biggest hydroelectric projects and the Tehri Lake is one of Asia's largest man-made lakes.
The free-standing resort consists of twenty huts and two service huts with a floating cafeteria. Inspired by log huts, this one-of-its-kind resort moves with the changing water levels.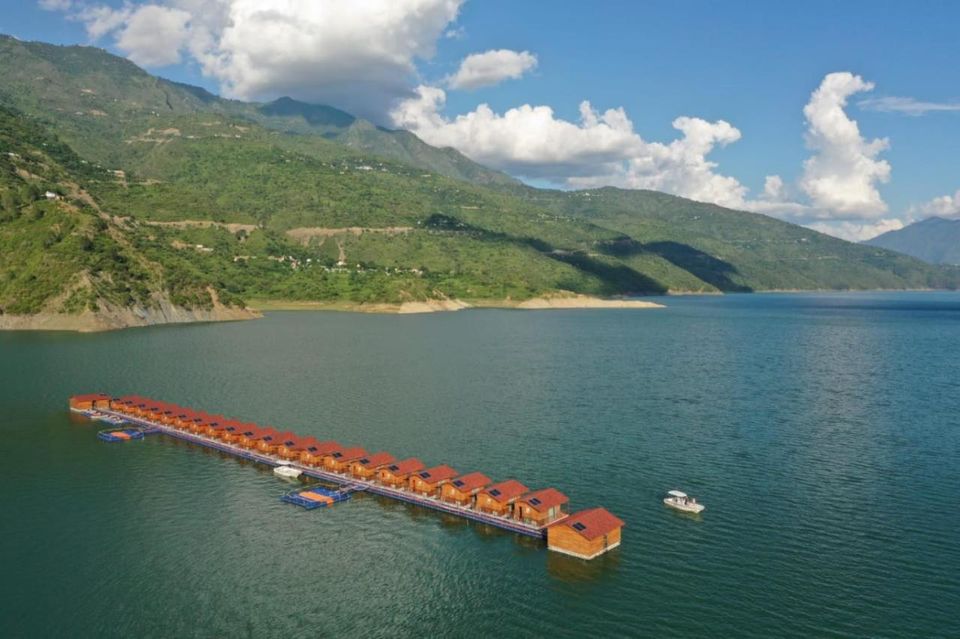 Accommodation & food at Le Roi:
This opulent hotel in Tehri features three types of rooms, Floating Huts, Deluxe Rooms and Family Rooms. These exclusive accommodations provide a panoramic view of the Tehri Lake and come with modern amenities and a balcony. You can also catch the beautiful sunrise from these rooms as the first rays of the sun hit the waters of the picturesque lake!
There's a multicuisine restaurant situated in the lobby that overlooks the magnificent lake as well. This restaurant specializes in various cuisines like North Indian, Chinese and Continental, serving scrumptious food that will leave you wanting more. They also have a buffet style menu which will let you enjoy all your favorite delicacies to your heart's content.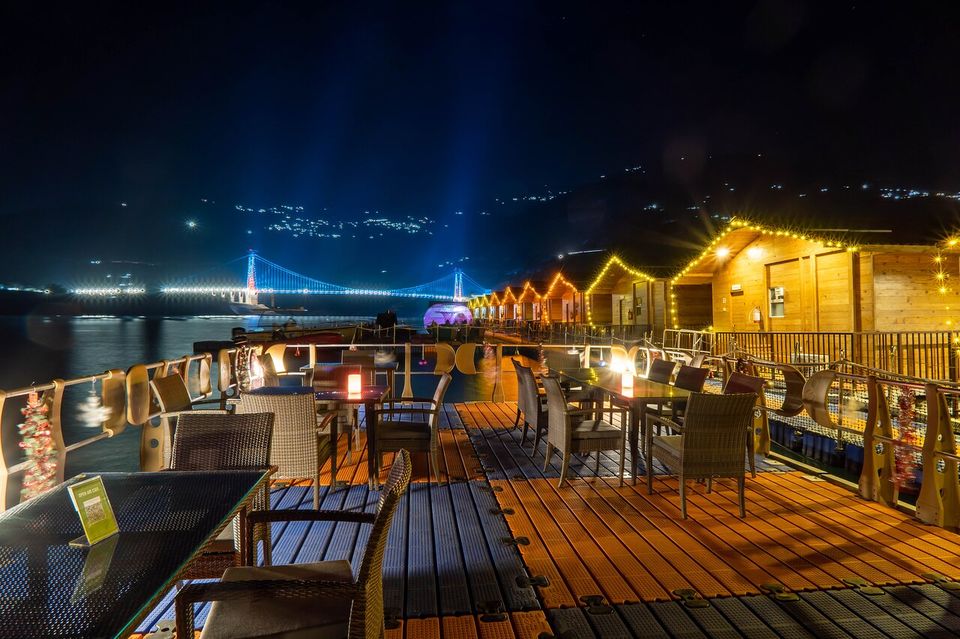 Tripoto's recommendations:
The best part of staying here is that you'll get to try out various activities! Other than experiencing a soulful stay, you can also tickle the adventurer in you! You can go kayaking, boating, zorbing, and jet skiing among many others, under the guidance of their professional staff, who'll accompany you.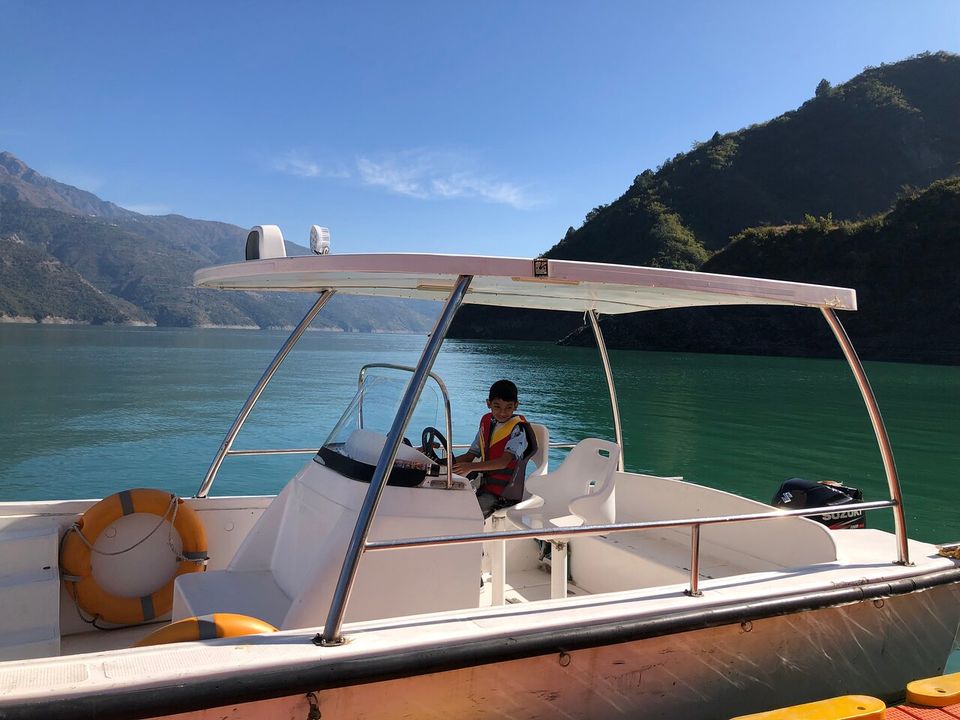 Activities you can try while staying at Le Roi:
Jet Skiing - Course through the vast blue waters right in front of our property. Go jet skiing to relish a delightful, exhilarating experience.
Kayaking - Traverse the blue waters of Tehri Lake. Kayak through the serene lake to enjoy a reviving experience. Explore the vast waters for sights that will never be forgotten.
Water Zorbing - Step into those zorbs and go on a fun stroll on the water.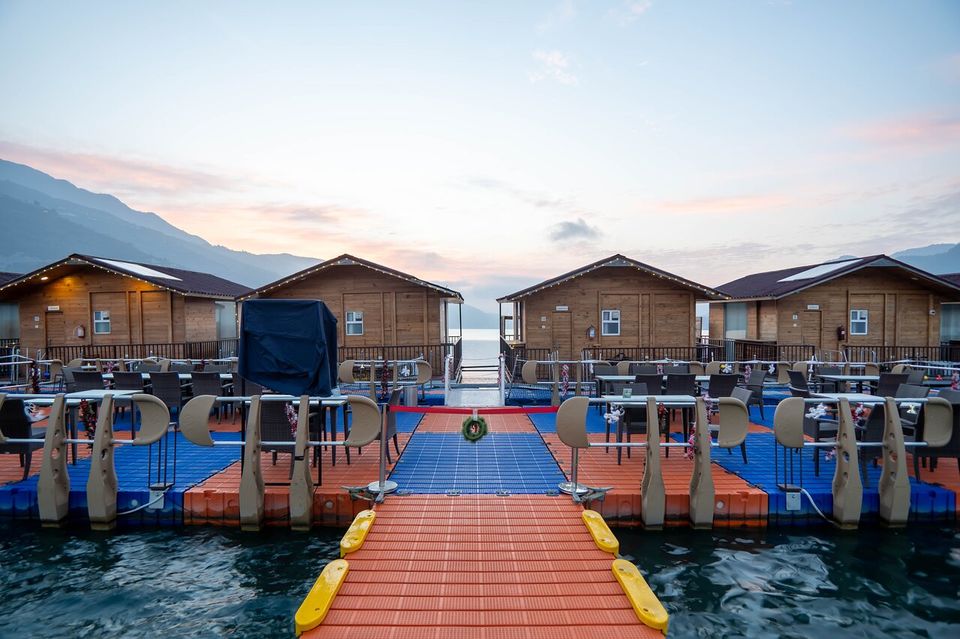 How to reach?
Le Roi Floating Huts & Eco Rooms in Tehri can be easily reached from Delhi, Dehradun or Haridwar. You can take buses or cabs from Delhi, and cover the distance in about 8 to 10 hours.
Mussoorie is 81.6 km from Le Roi Floating Huts & Eco Rooms, while Rishīkesh is 83.8 km away. The nearest airport is Dehradun Airport, 82.3 km from the hotel.
How much will it cost?
You can book a room with breakfast at around Rs 4500 for 2 people for one night. The cost of the activities are not included in this.
To book this property, you can check the link here.
Do you know of any other such unique property? Let me know in the comments below or write about it here on Tripoto.