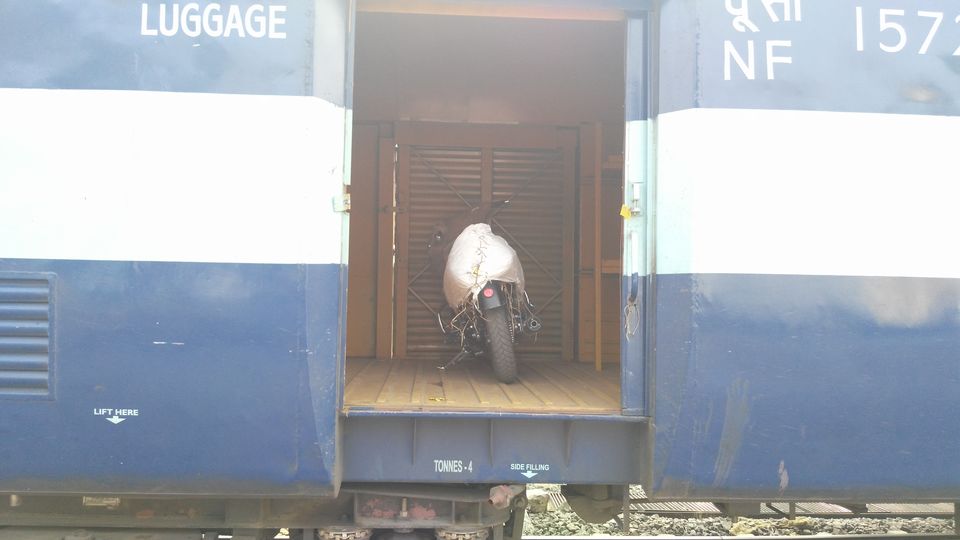 Transporting motorbike from one place to another is a hectic thing as we care about our bike and dont want it to be damaged
in transit
if i talk about private packers and mover they usually give good service but the risk of damaging motorbike is also quite high and on price side they are more costlier than Indian railways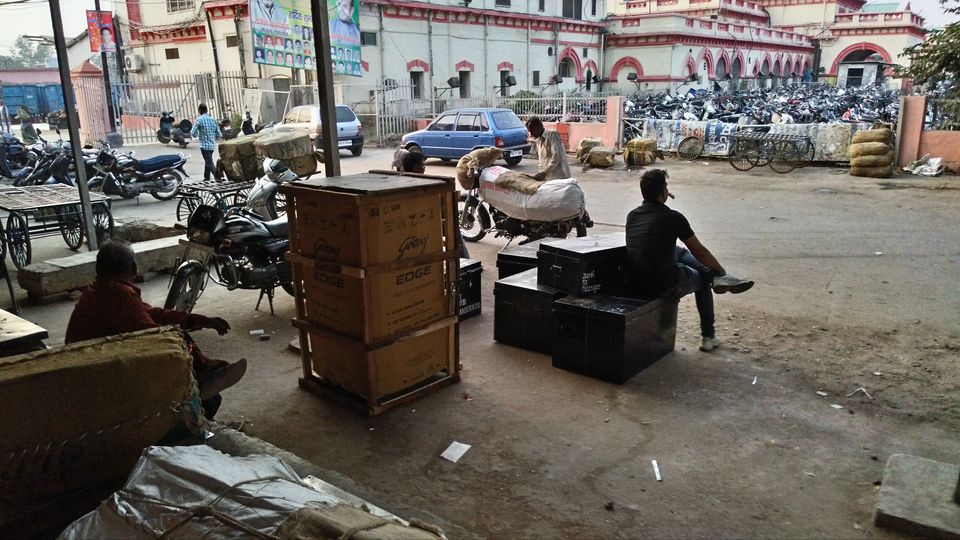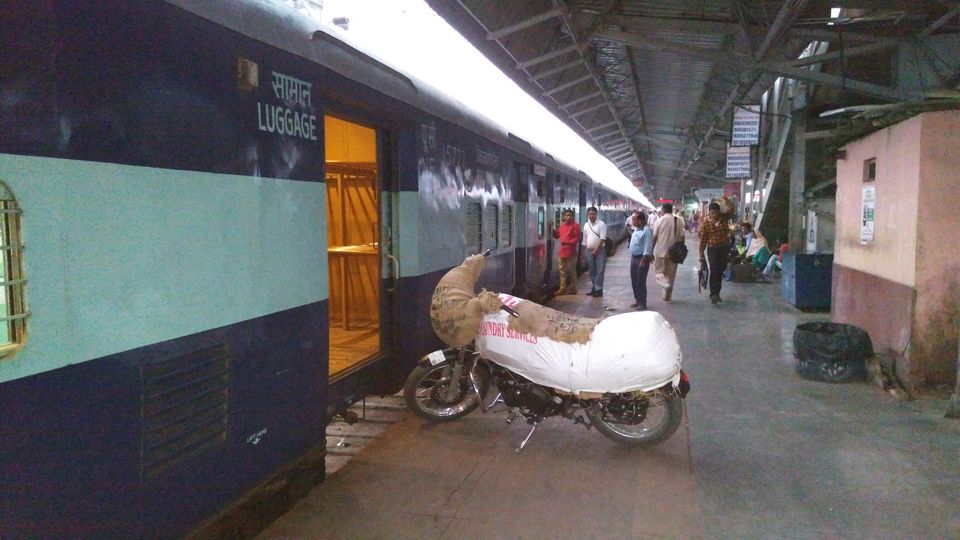 here i am narrating my experience of transporting my royal enfield thunderbird by railways
in railways you can book bike transportation in two ways ,first is as parcel and second is as luggage.
i will always recommend to book bike as luggage in the same train in which you have confirmed ticket of travel and also chose a train such that its originating and destination station are same as that of your luggage so that the your bike loading and unloading can be done easily as in other case train stop for very small time and in that time is staff dosont come to load or deload your bike in time it will be left and some other train will be used to transport it and transporting it as luggage motive will be lost
another suggestion i would give that always select the train with minimum stoppage and less rush so that in transit parcel wagon is less opened and closed and less risk for your bike damage.
now how to book:-
reach the parcel office 3 hours before your train departure time
pack your bike with all bubble rap and stuff locally available by the person who are packing and unpacking parcel who will charge near about 100-200 rs and also empty your petrol tank completely.
then go to parcel office give them photocopy of id card,rc,insurence and fill the form,in the form you have to mention the value of your bike according to which insurance money is decided.here you can mention any amount of money for your bike(income leakage for railways) and none will object,the catch is that if some damage or bike is lost in transit then you will be compensated according to the value you declared.so in this way you can reduce the transportation charges derasitcally.
in my case i declared my full value of the bike and paid the legal amount by the way the parcel clerk was suggesting me to declare smaller value so the charges will be less(:):)).
after all there formality your bike will be checkerd and declared fit to be transported
now before 1 hour the bike should reach the right platform for which you have to give some bribe to porters
at the platform their is small cage type parcel office you have to contact them and inform them to load the bike in specific train as booked as luggage,if you dont show such eagerness then it will be surely left as no person is available their to respond to your queries.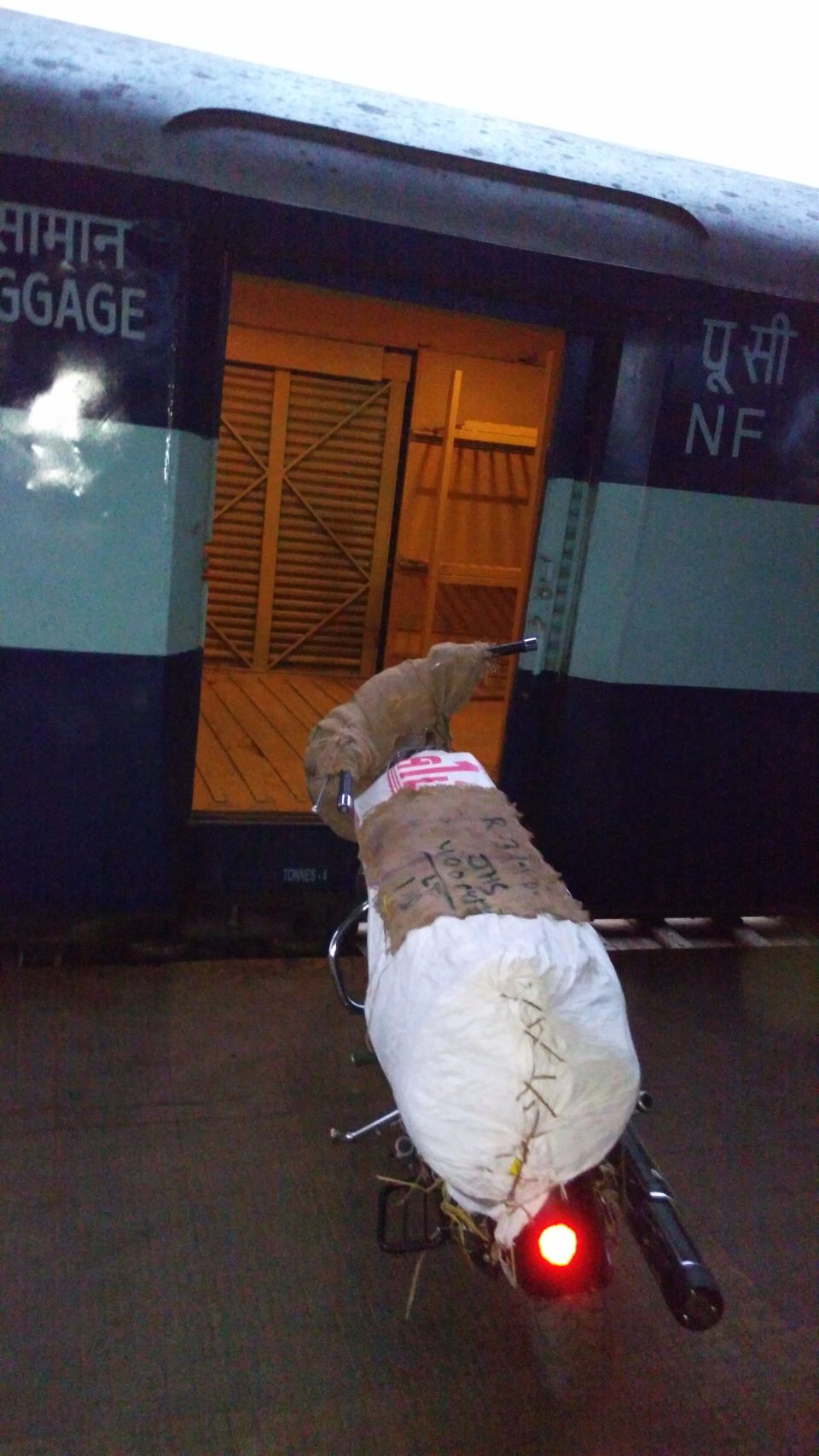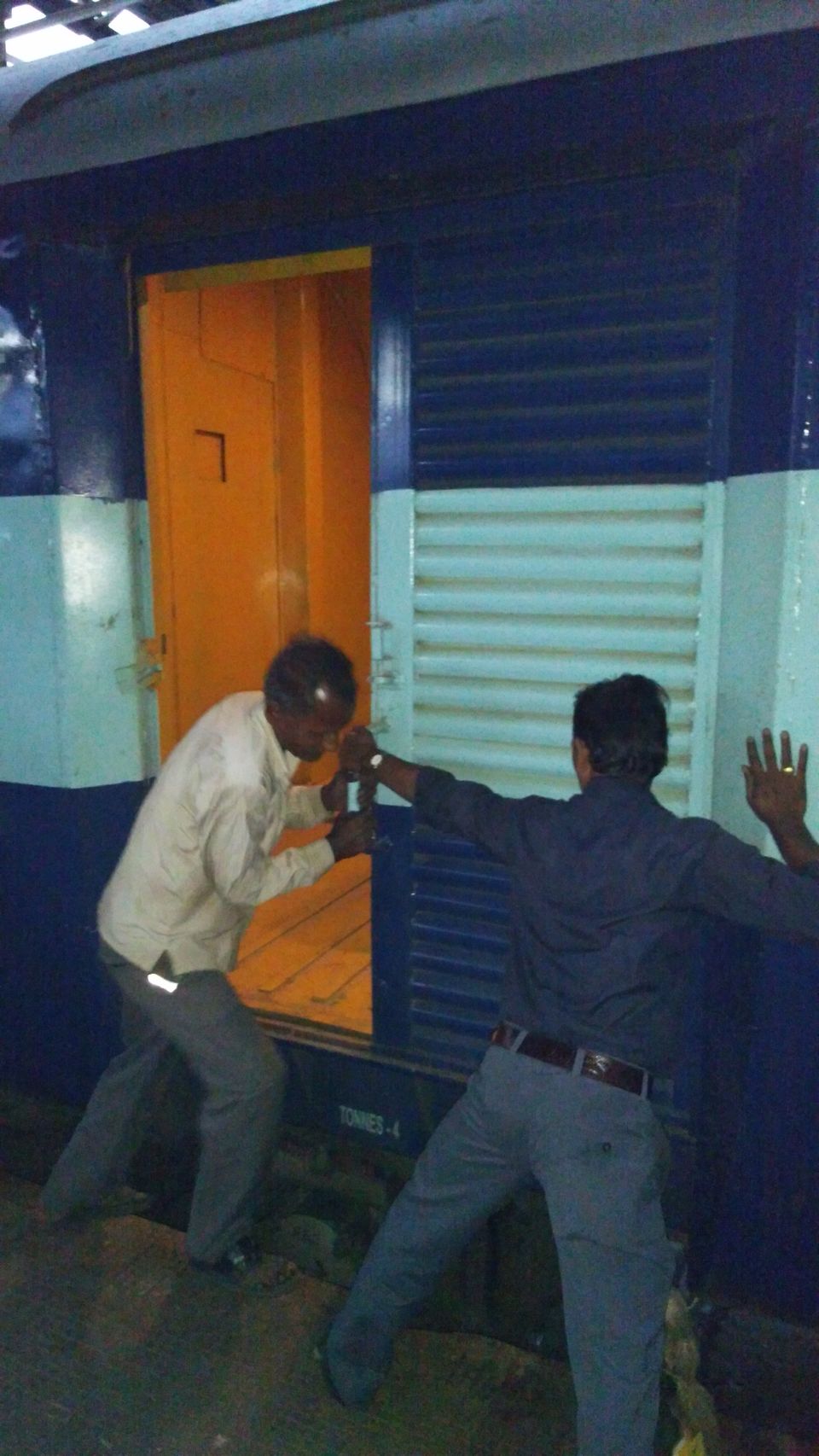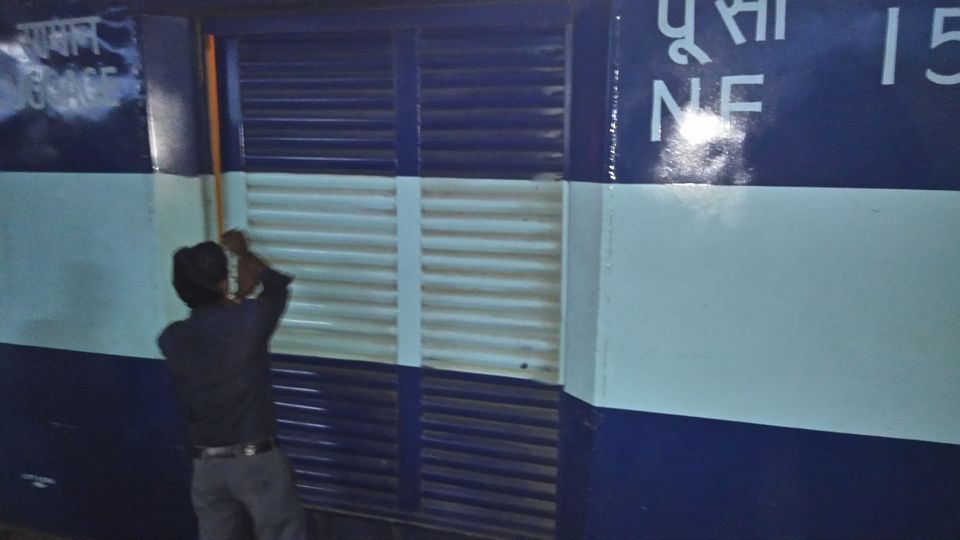 now finally the bike is loaded and i am on my birth.
when the train reach the destination station be prepared to pack up your luggage and soon reach near to parcel wagon so that your bike can be deloaded in the safe manner
from hair railway person will took it to parcel wagon (spend some money to reach it quickly to parcel office) show your papers and take your bike out
remove all the packing stuff
and yes the job is done..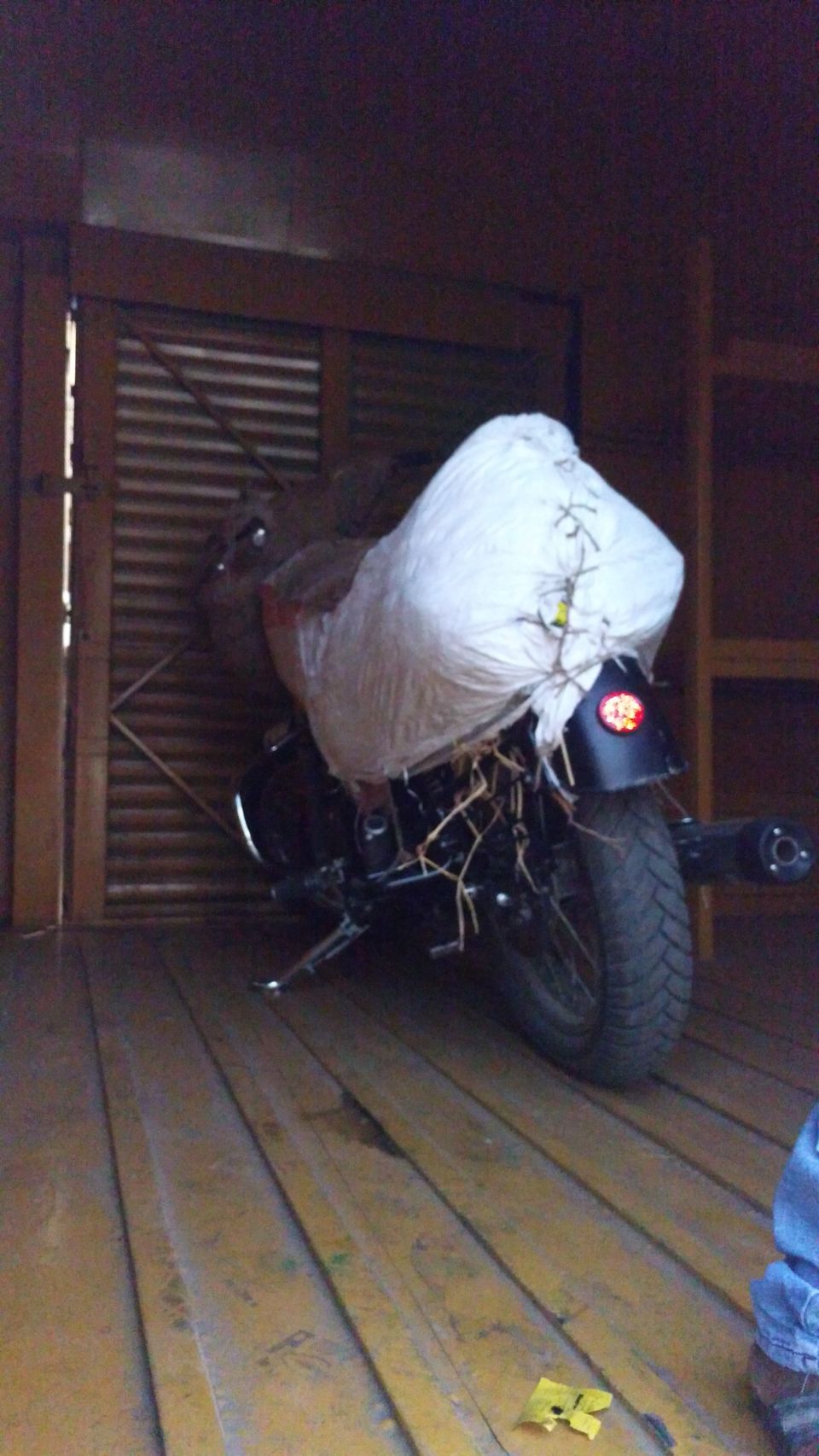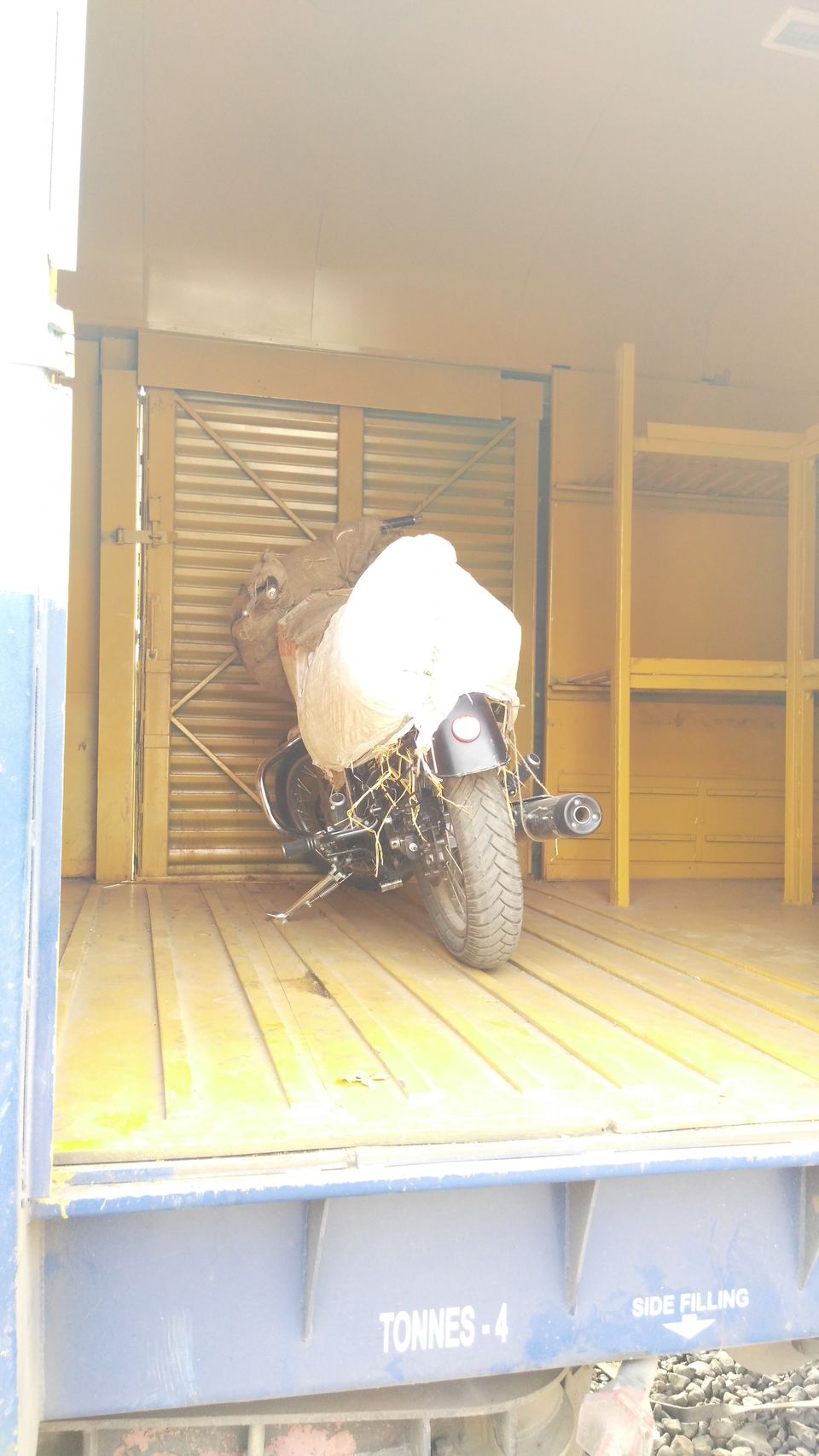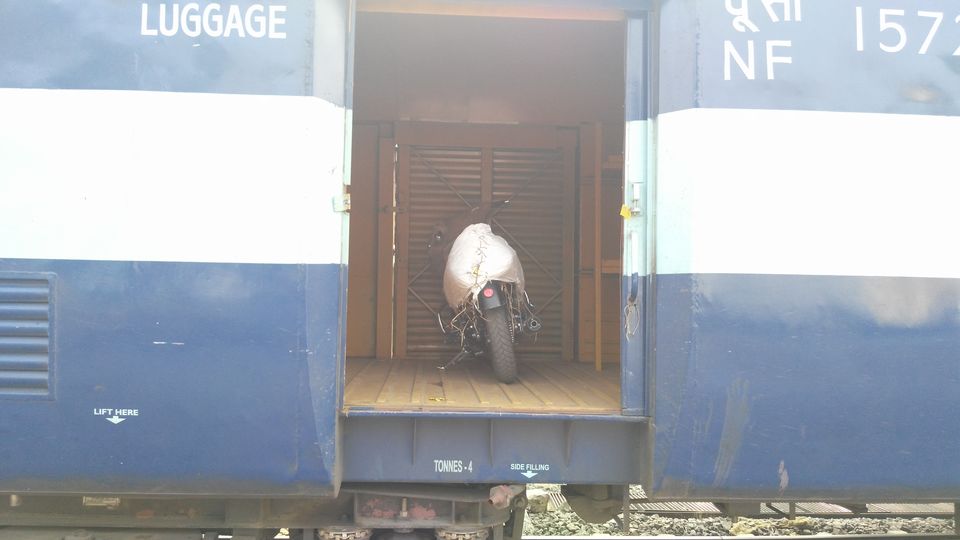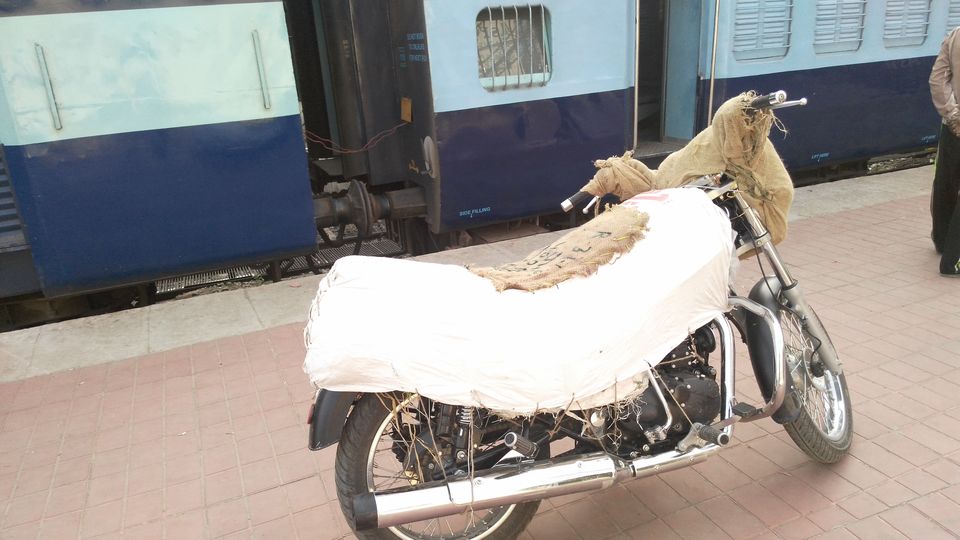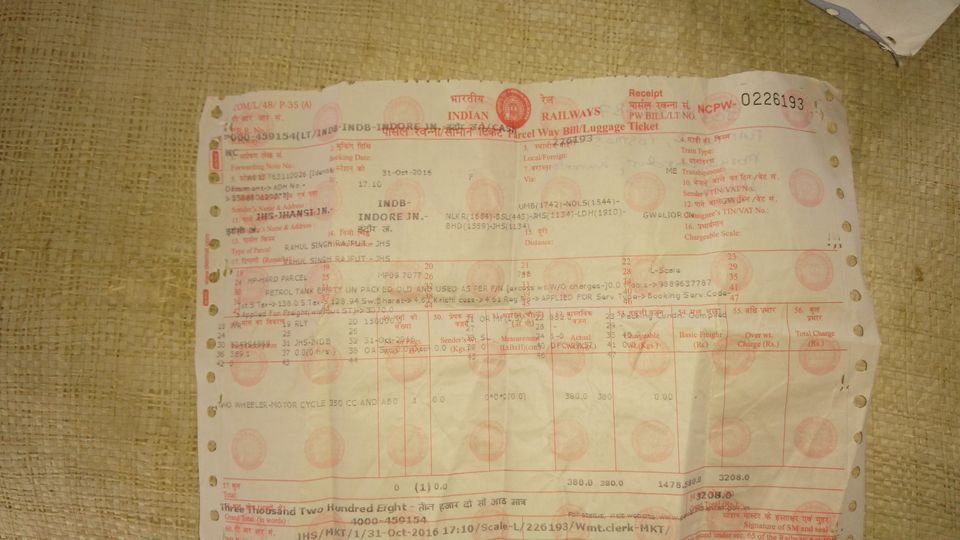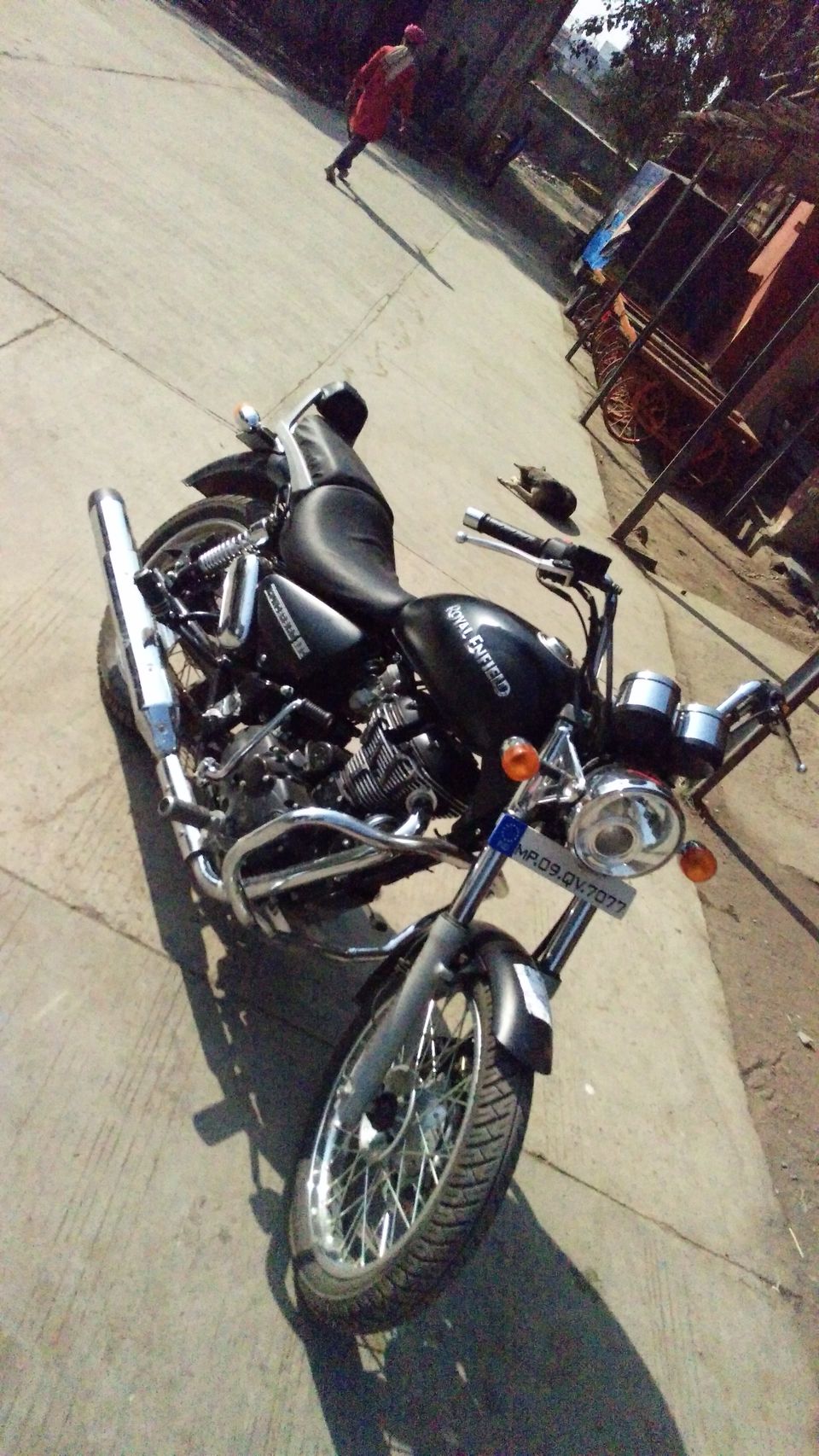 in last i would say always try to laod and deload the motorbike in your presence as the maximum damage happen here only
and still if you face any problem feel quick to twit the details to respective drm on twitter as the response is very quick and helpfull.
comment if you have some queries......
thank you for reading