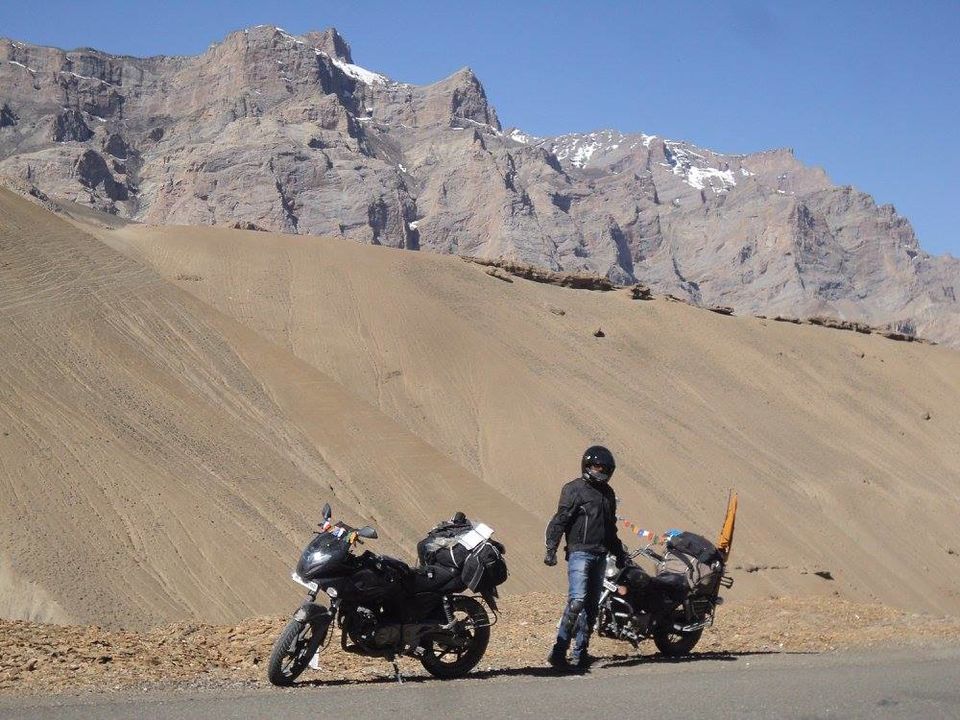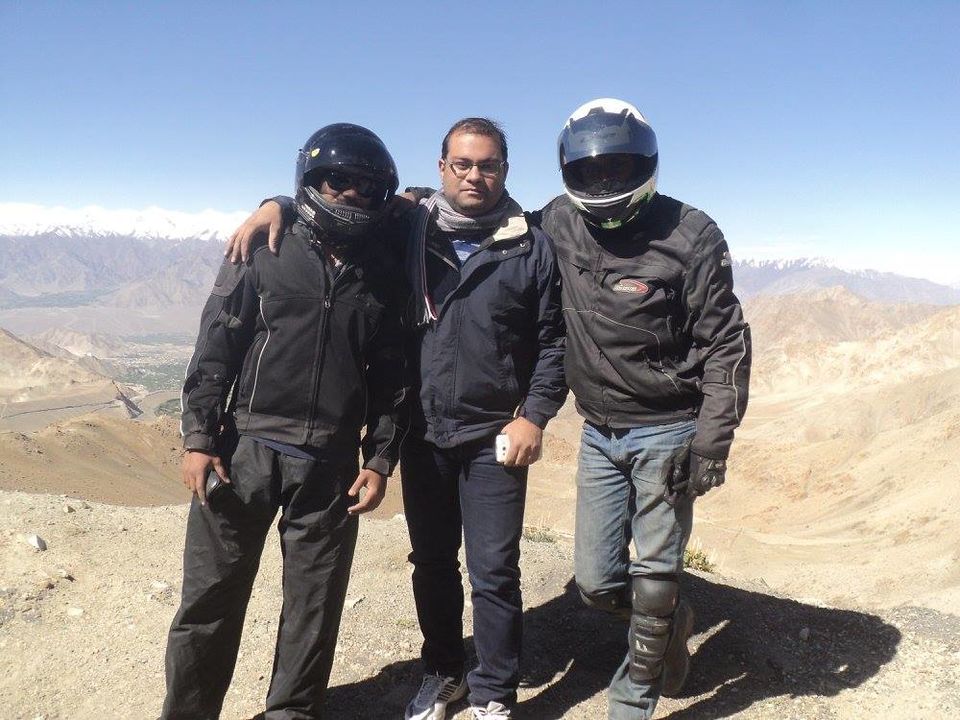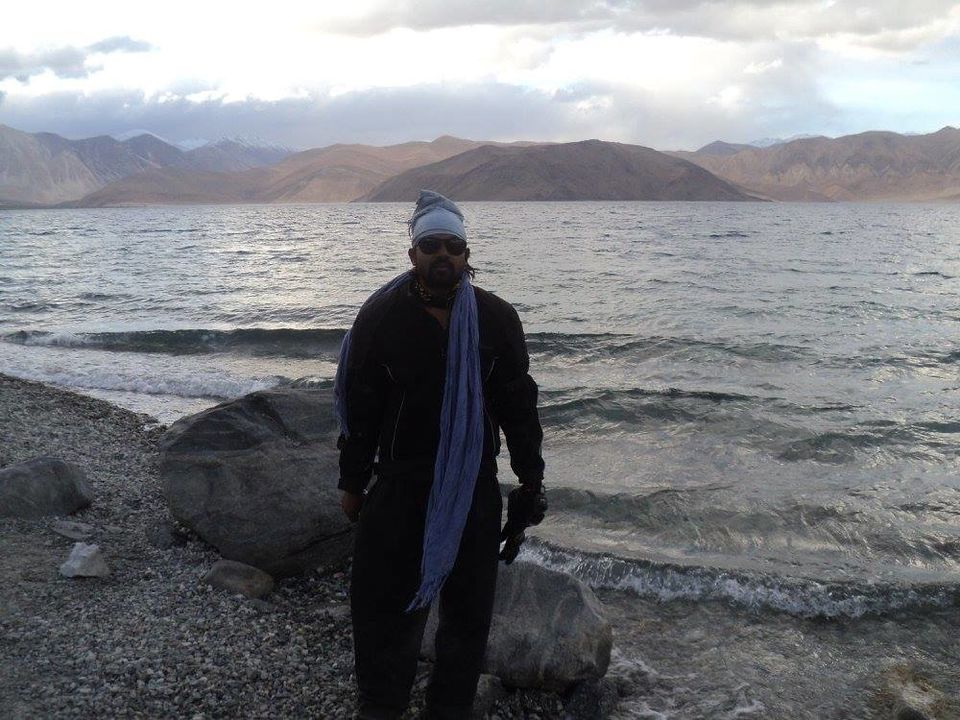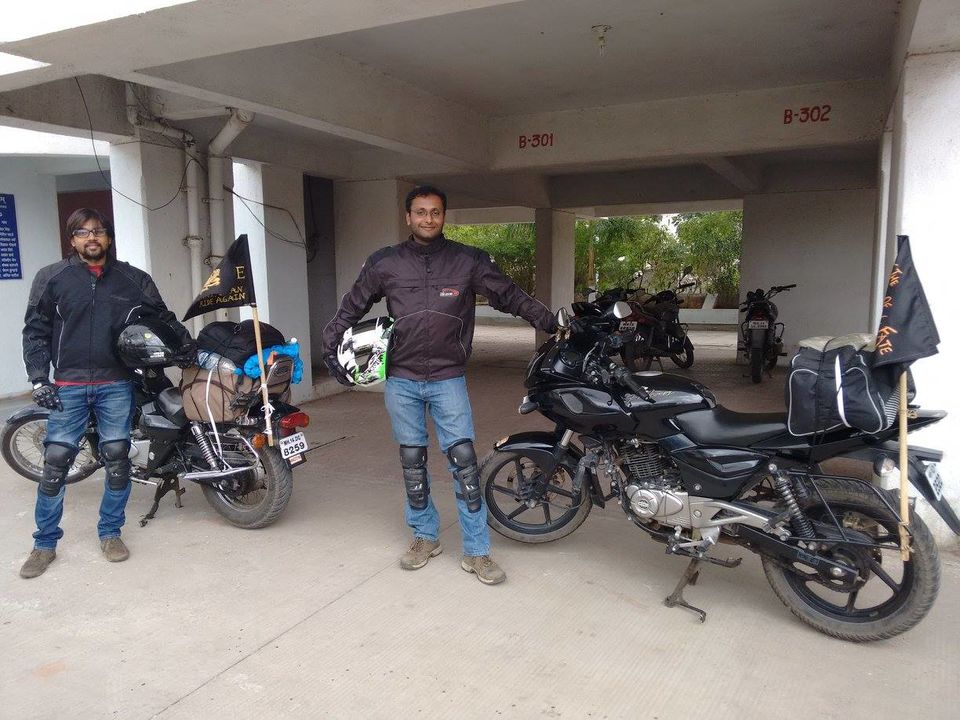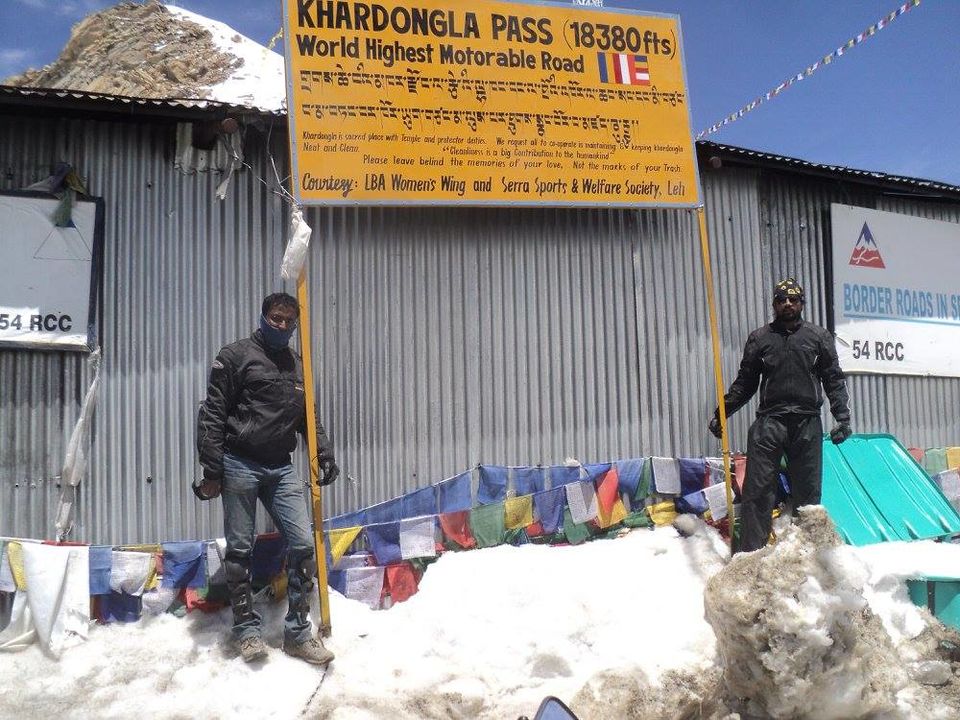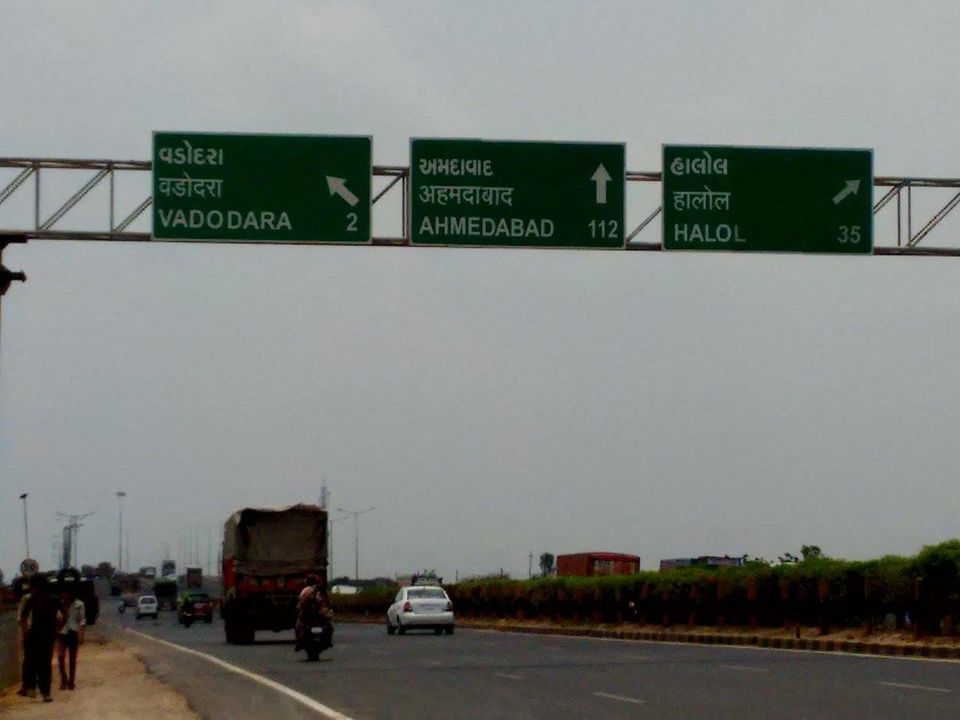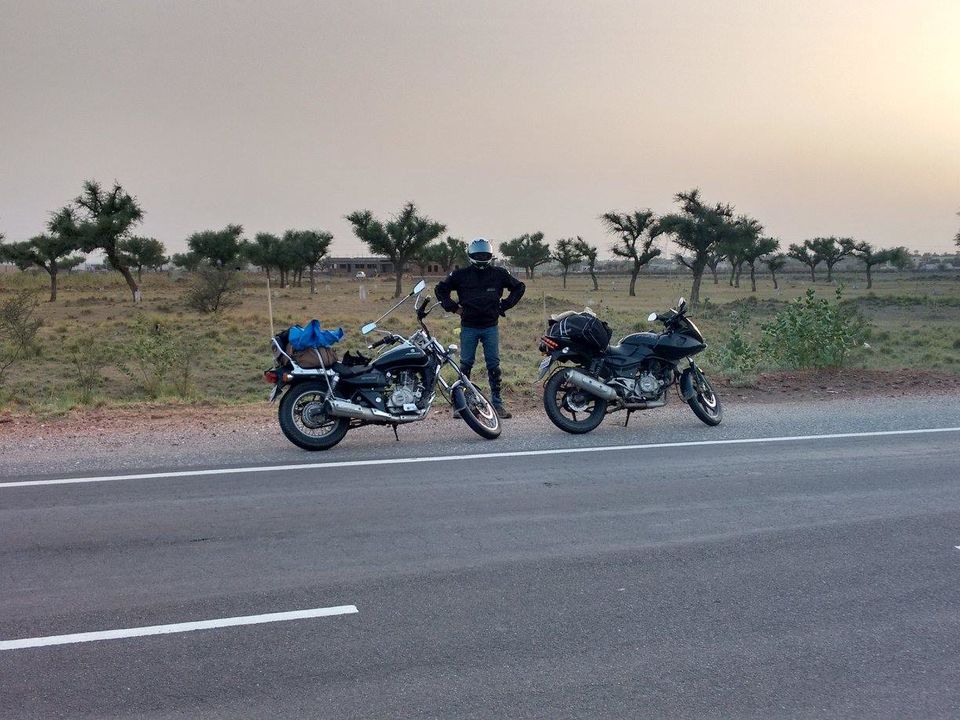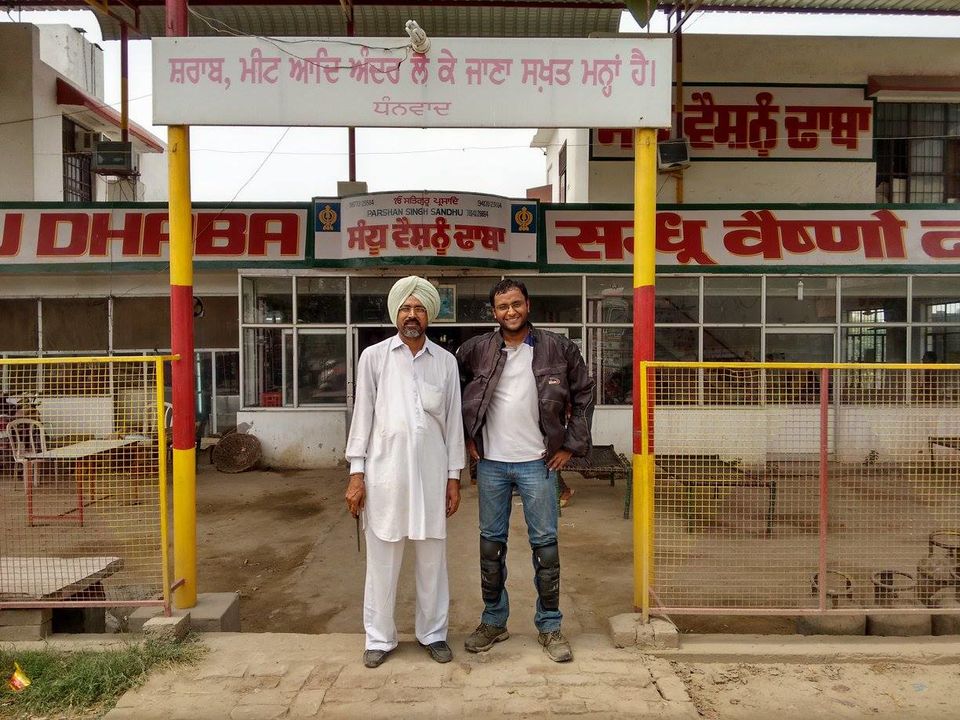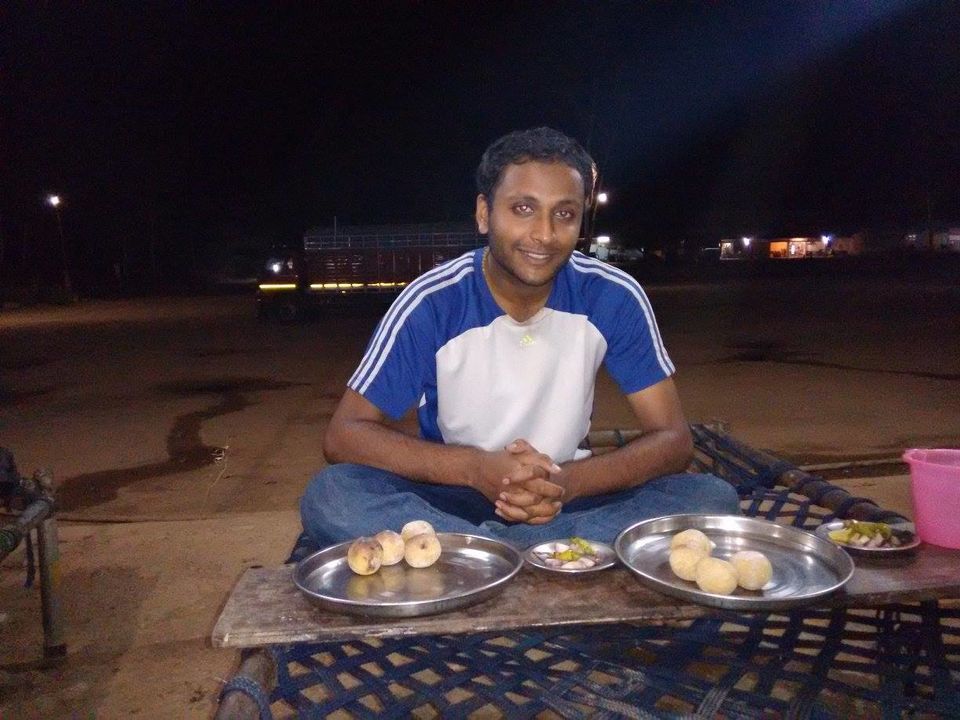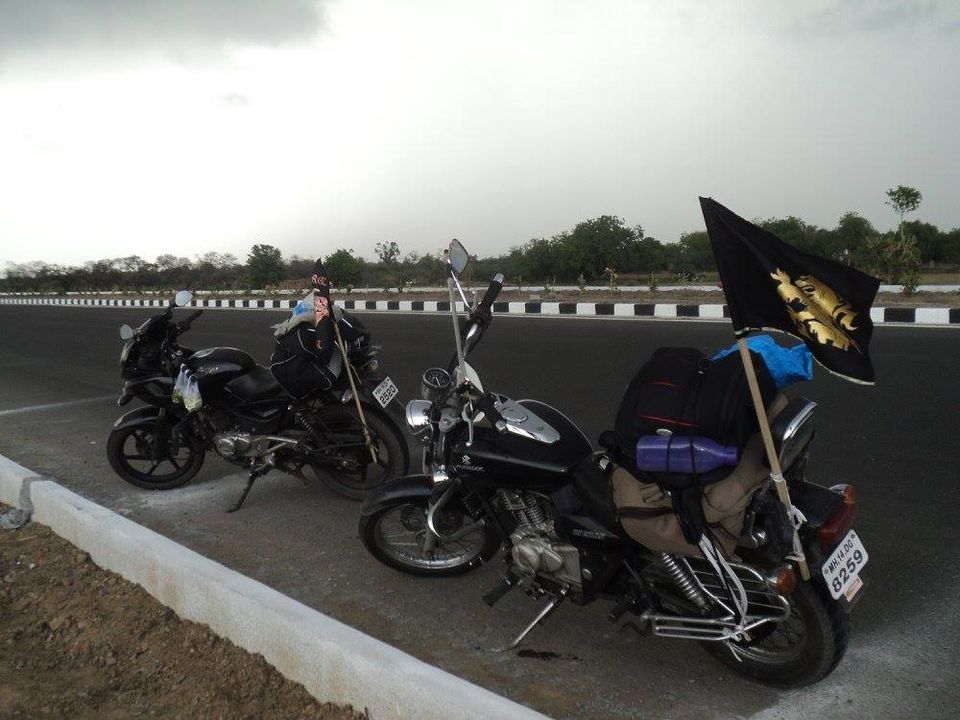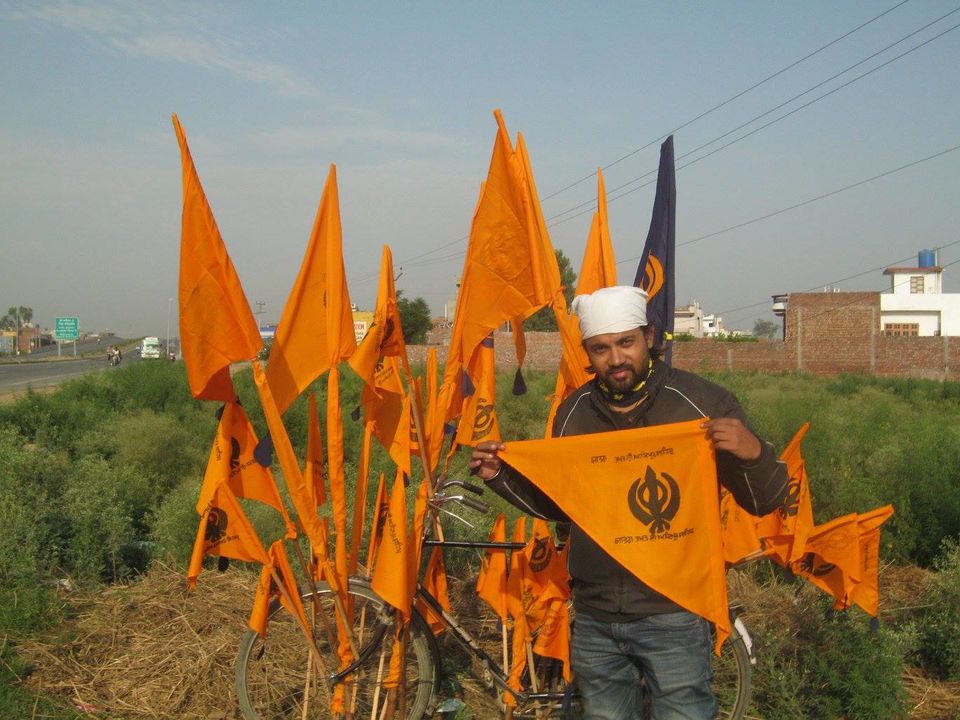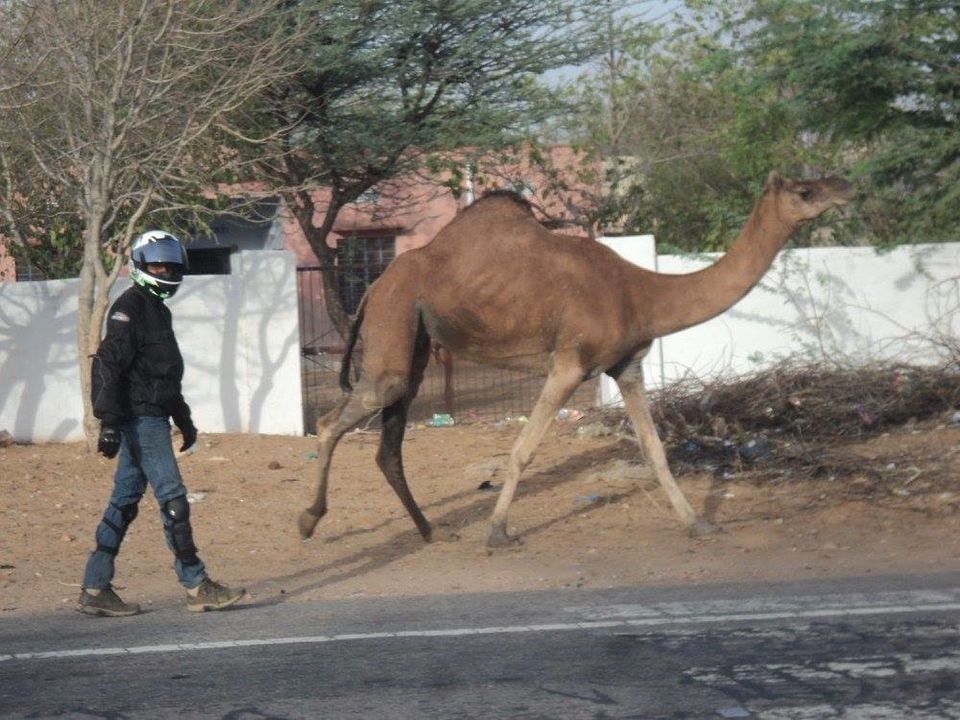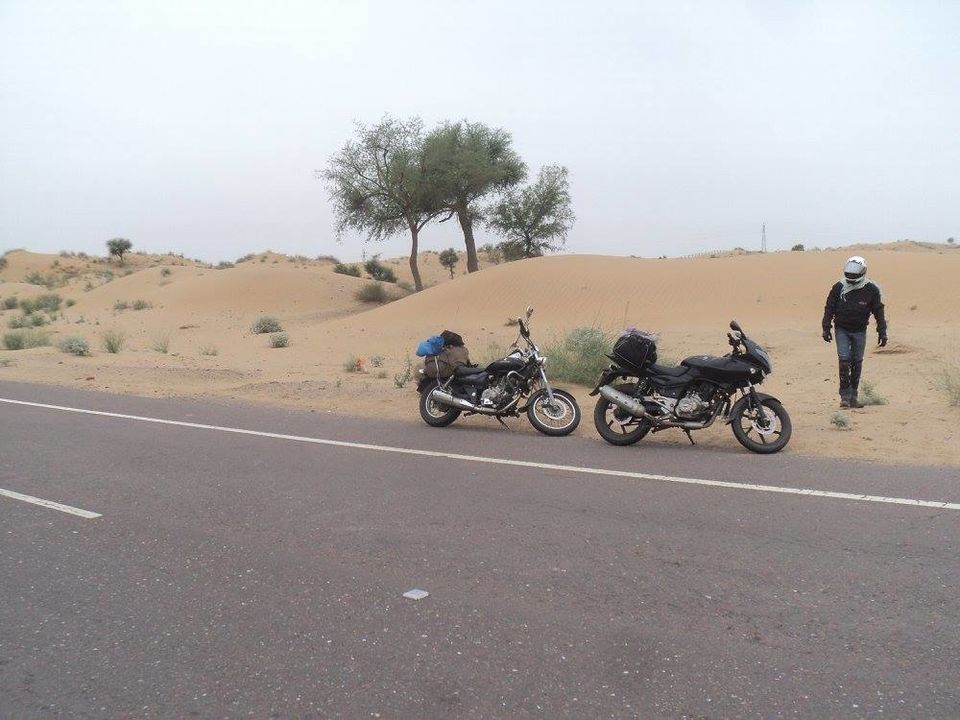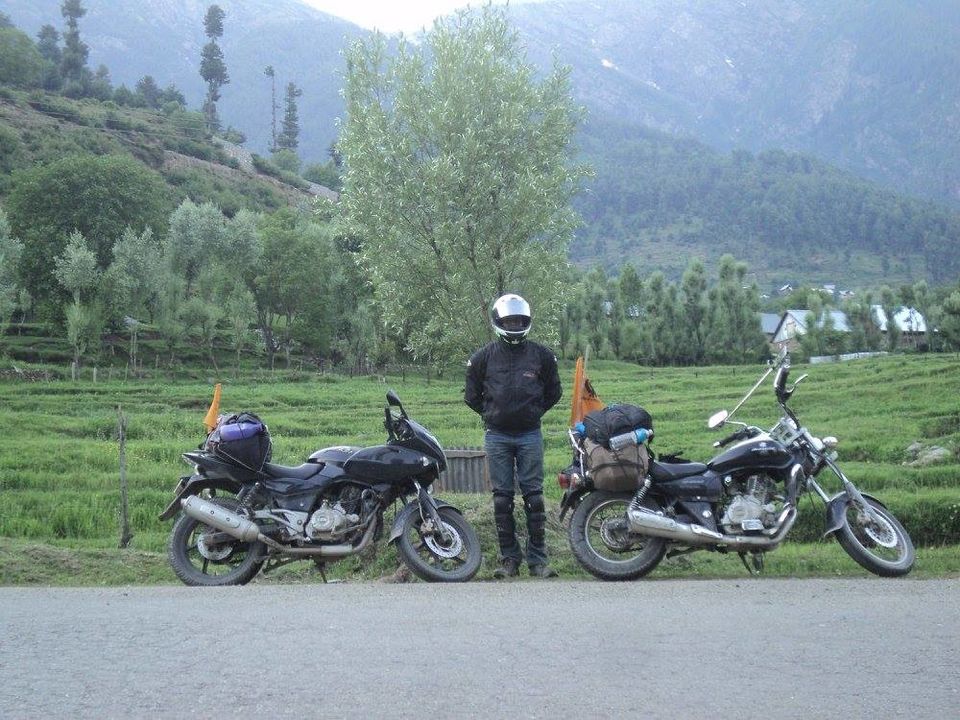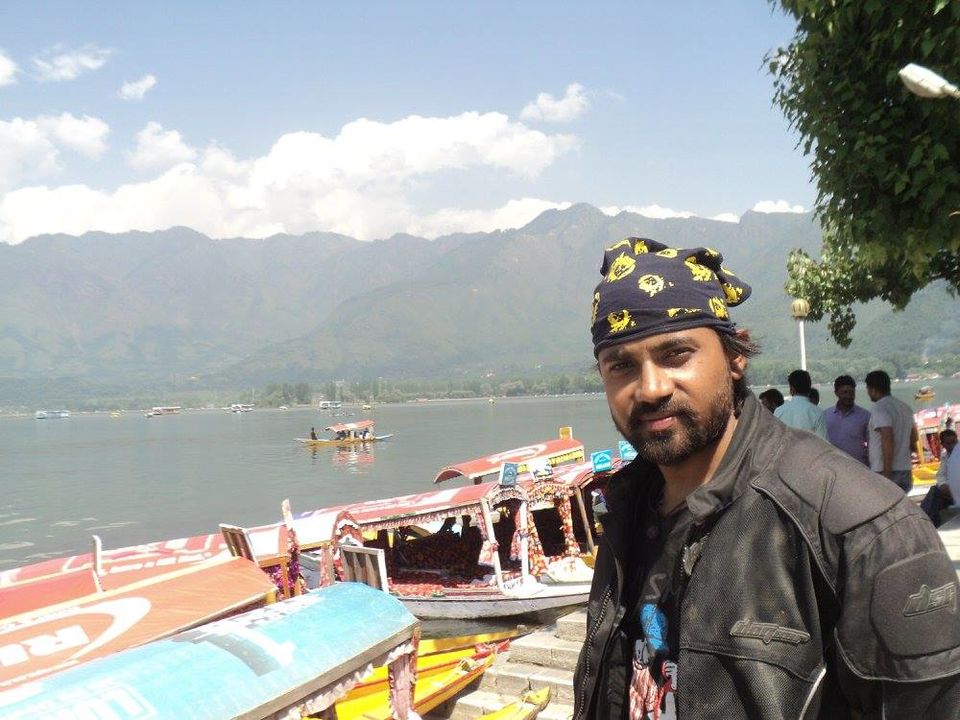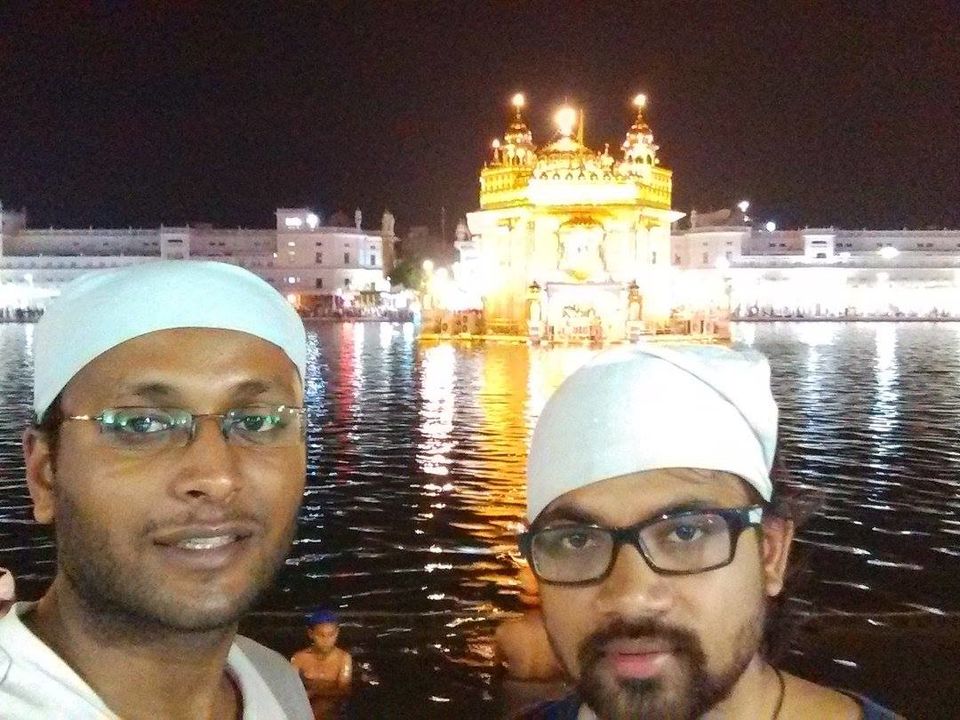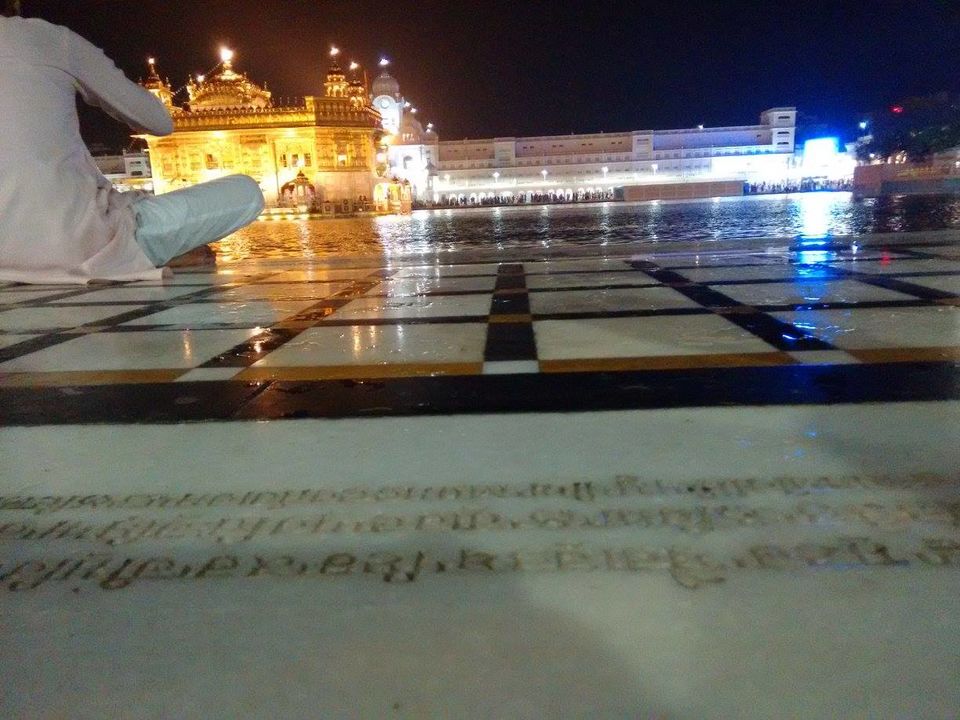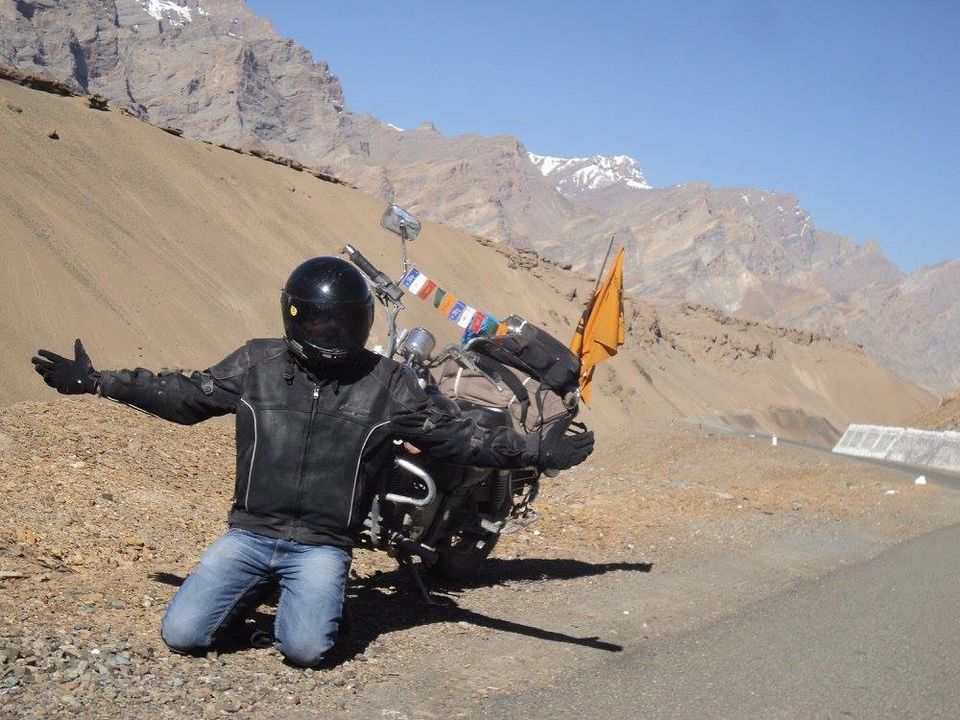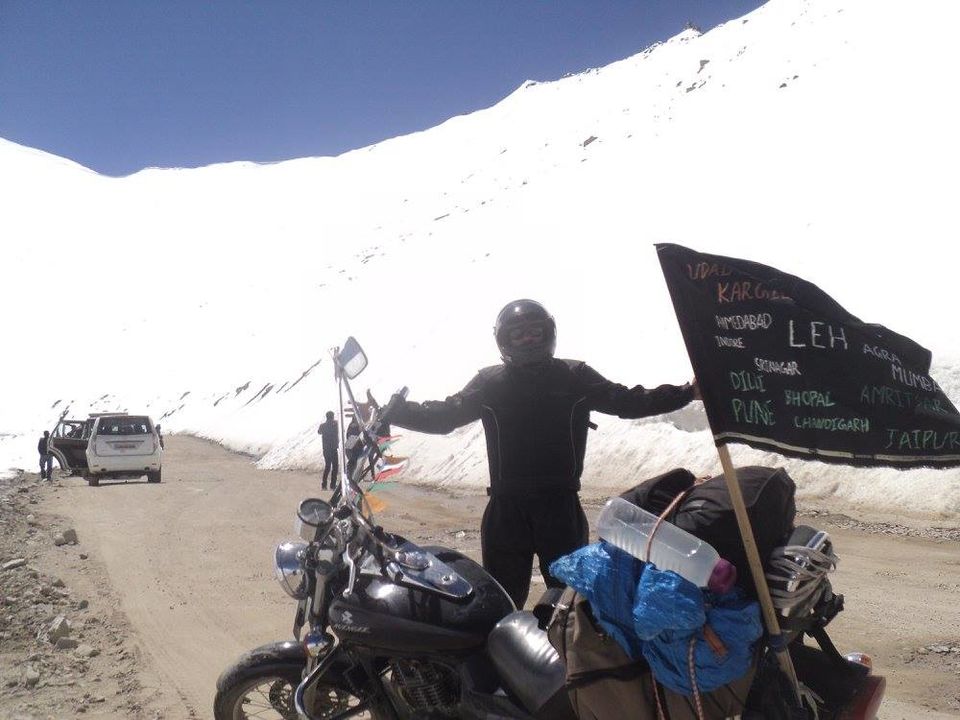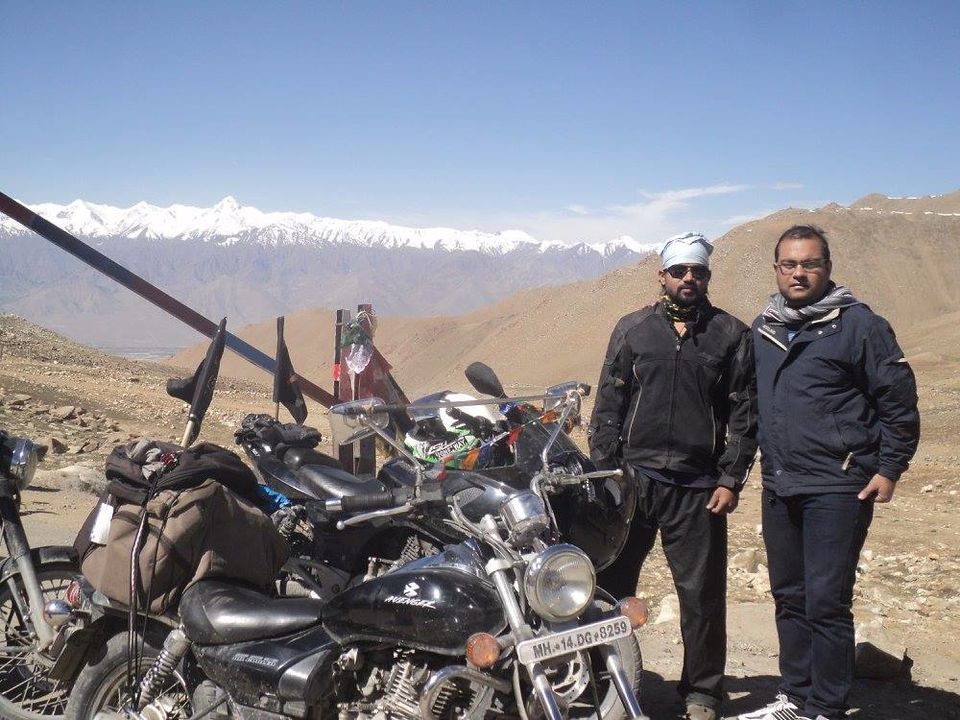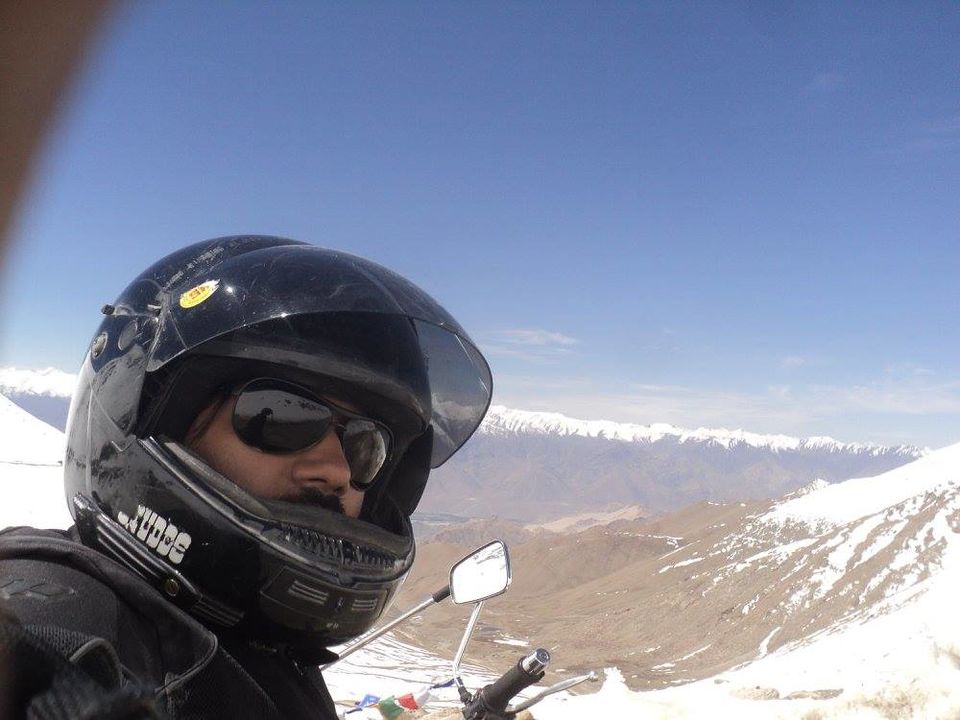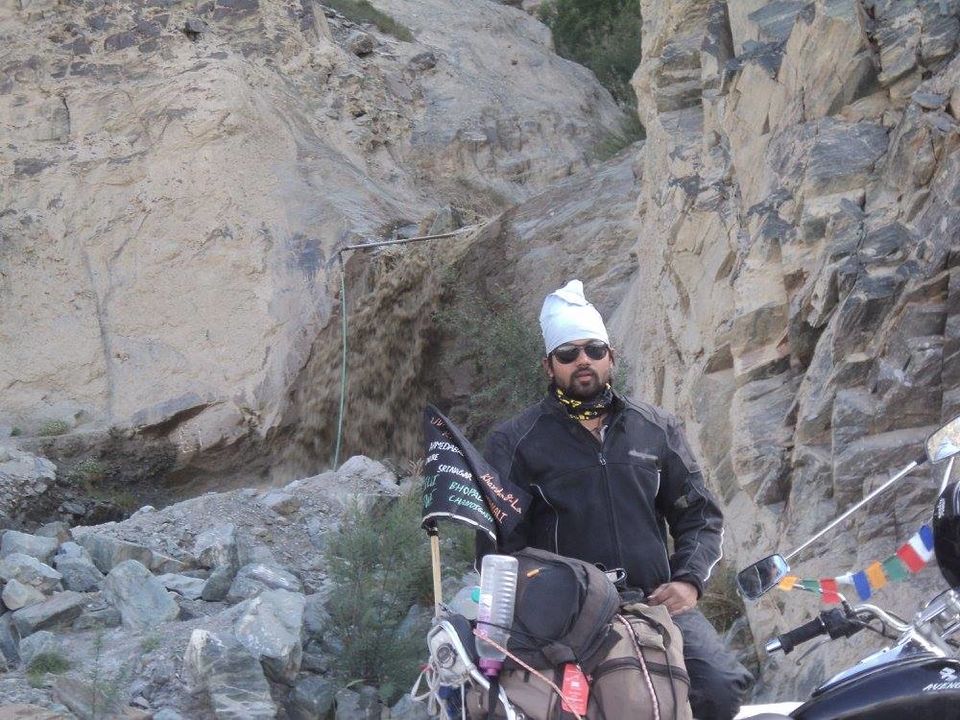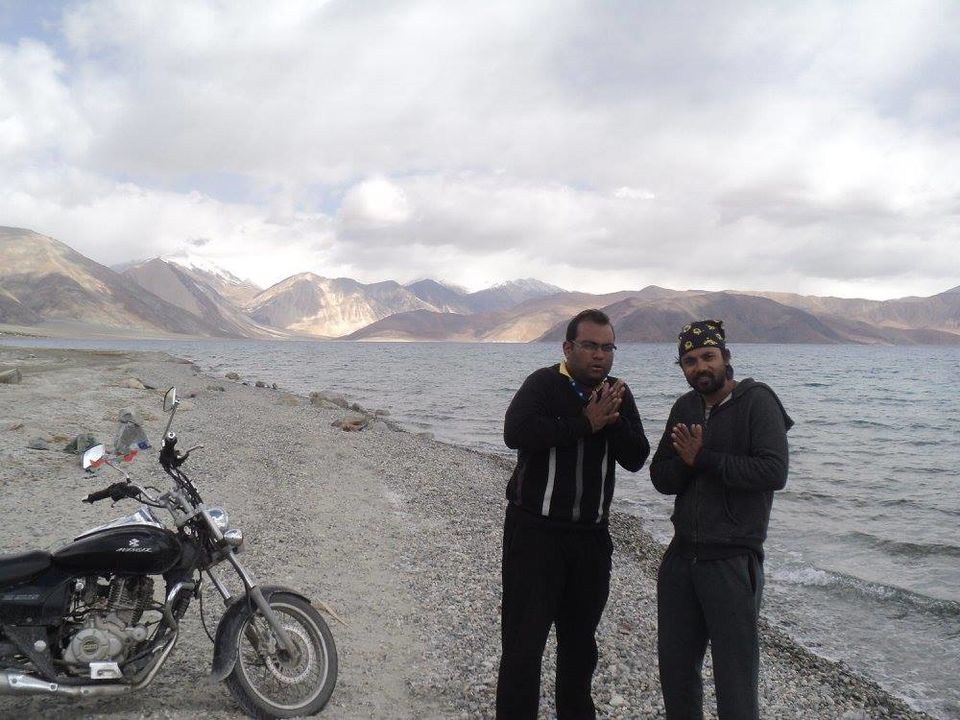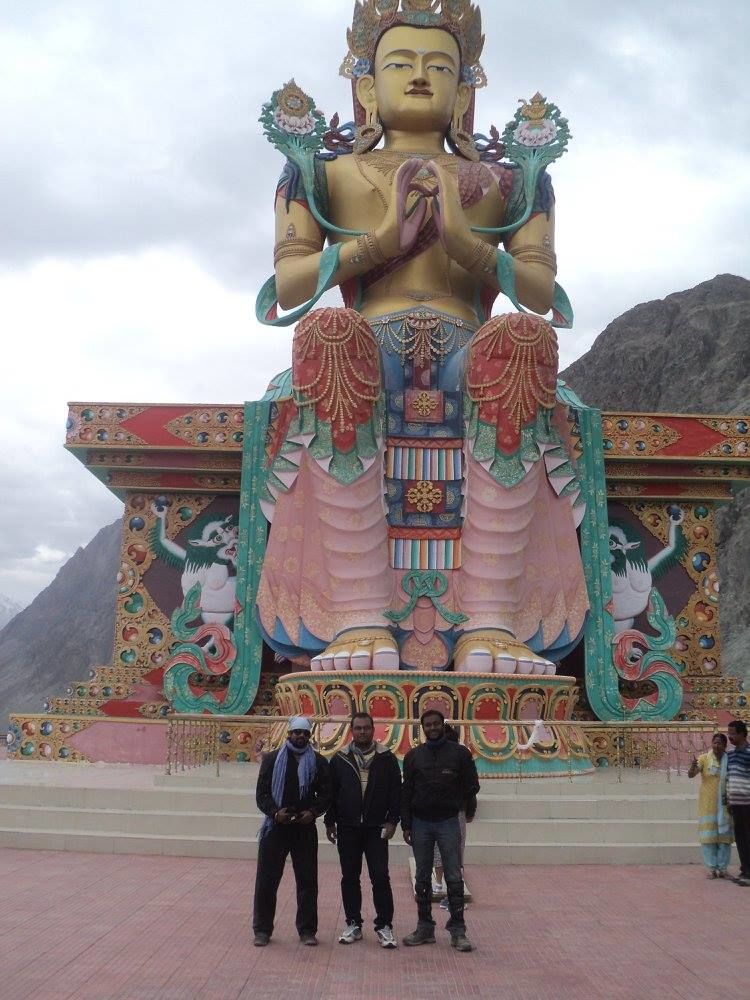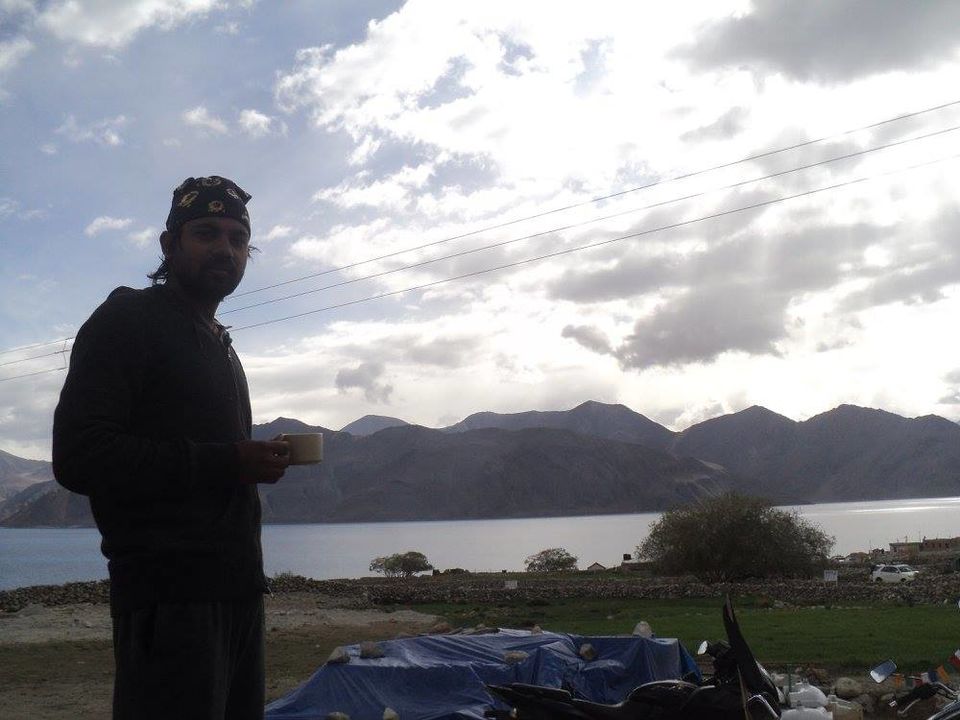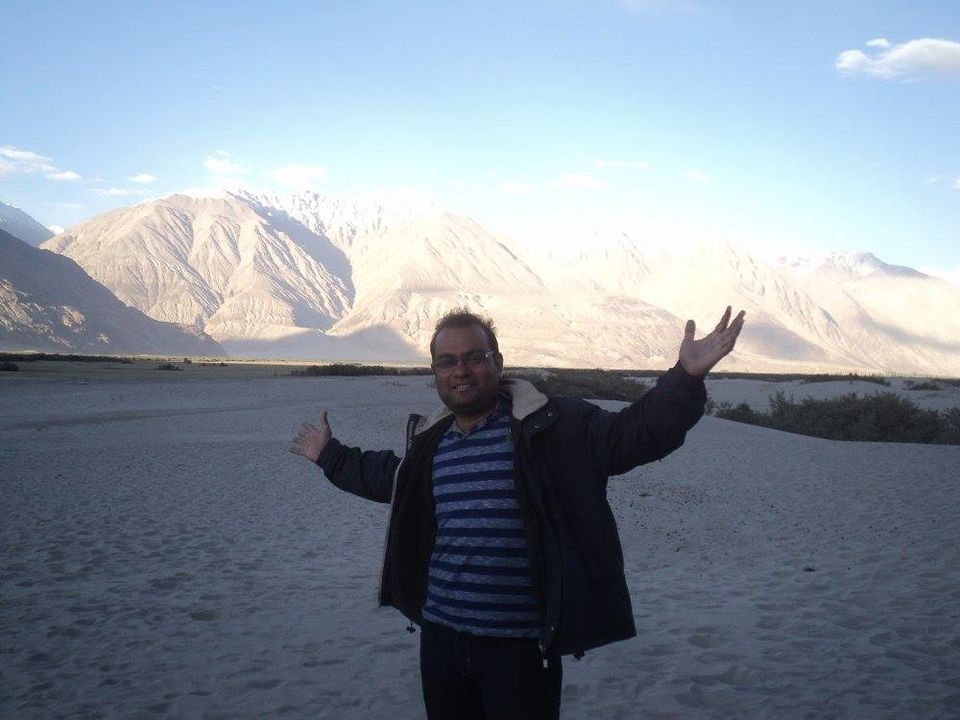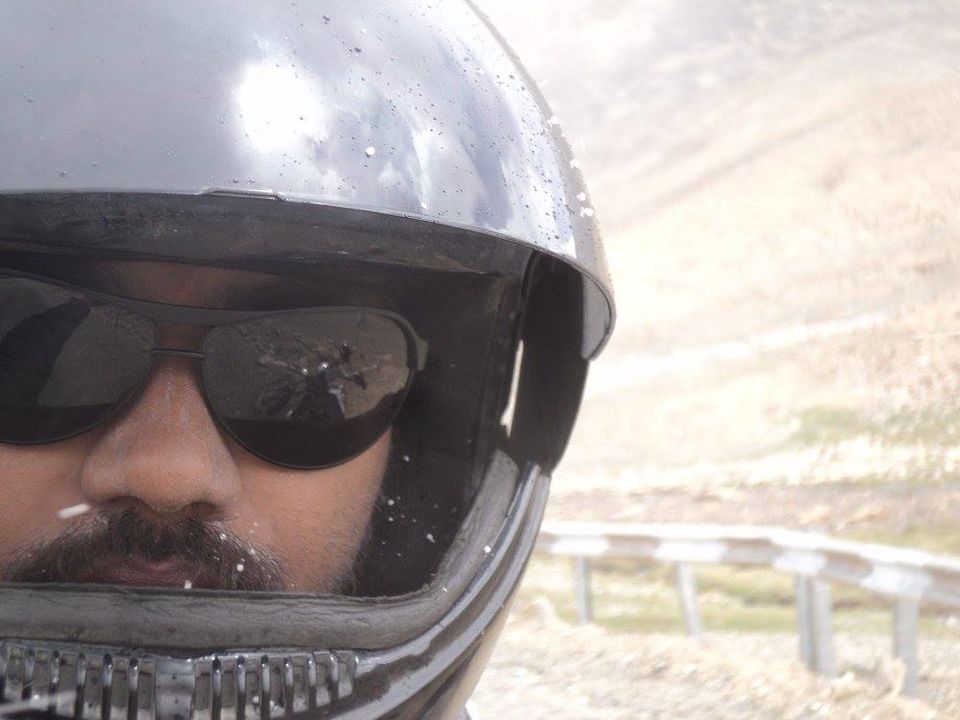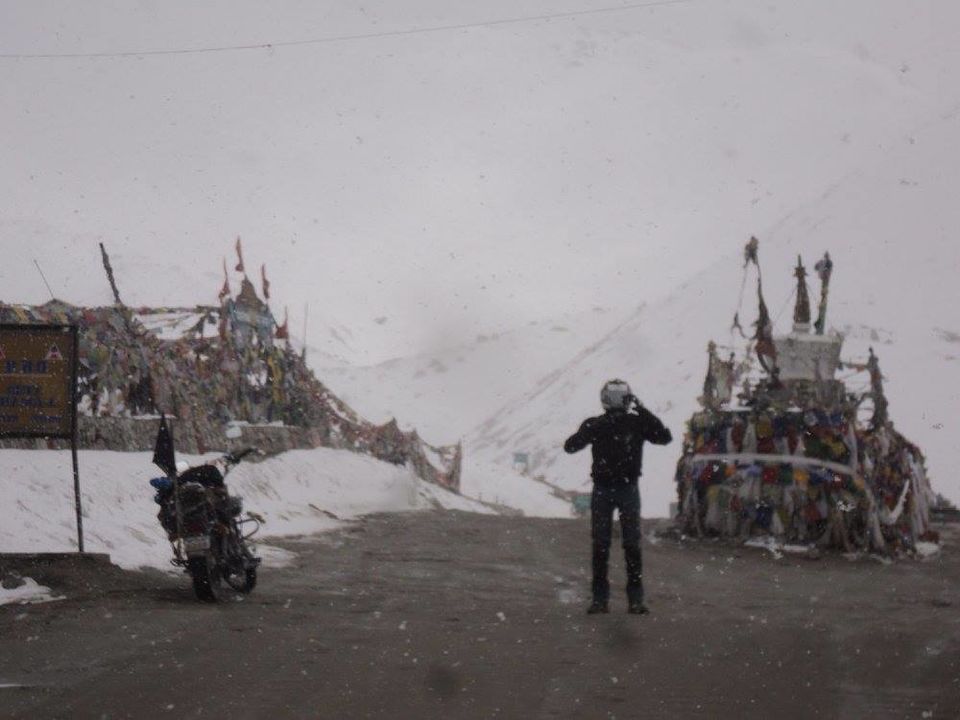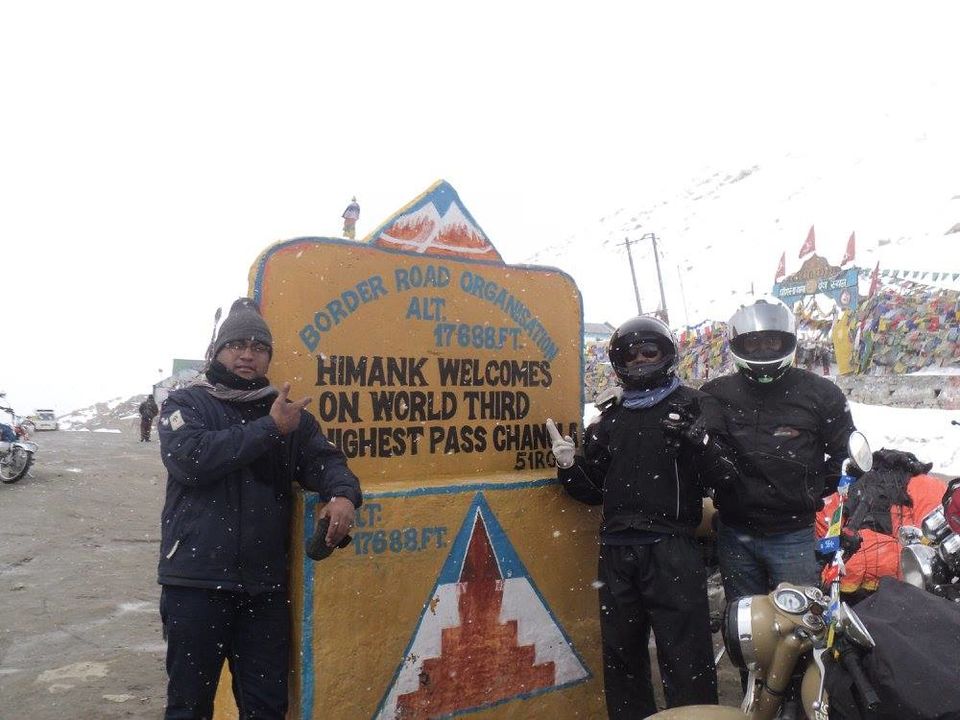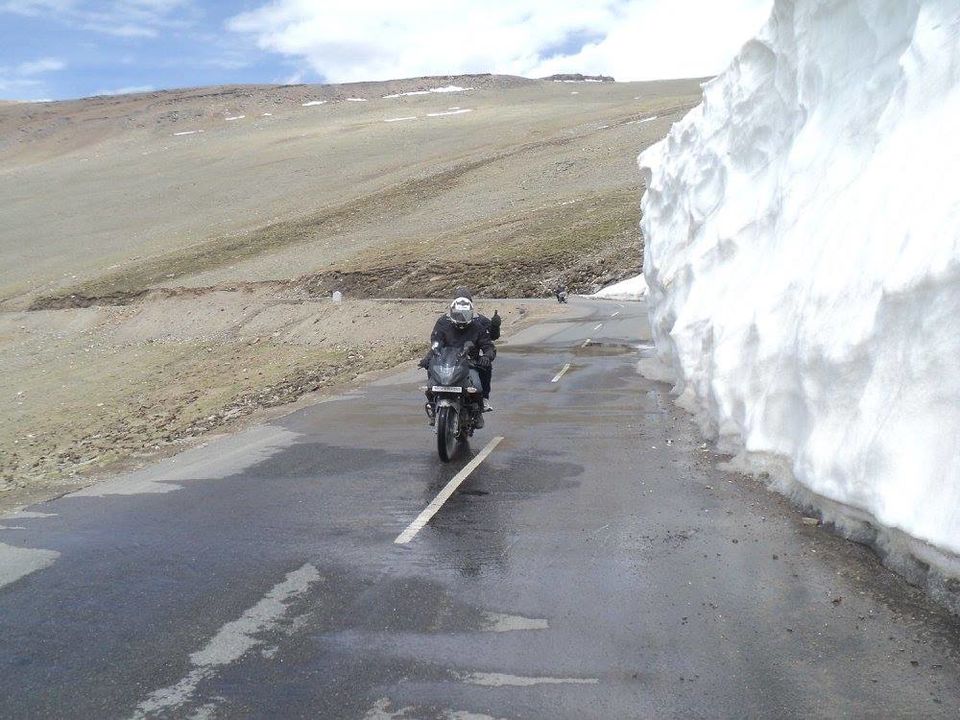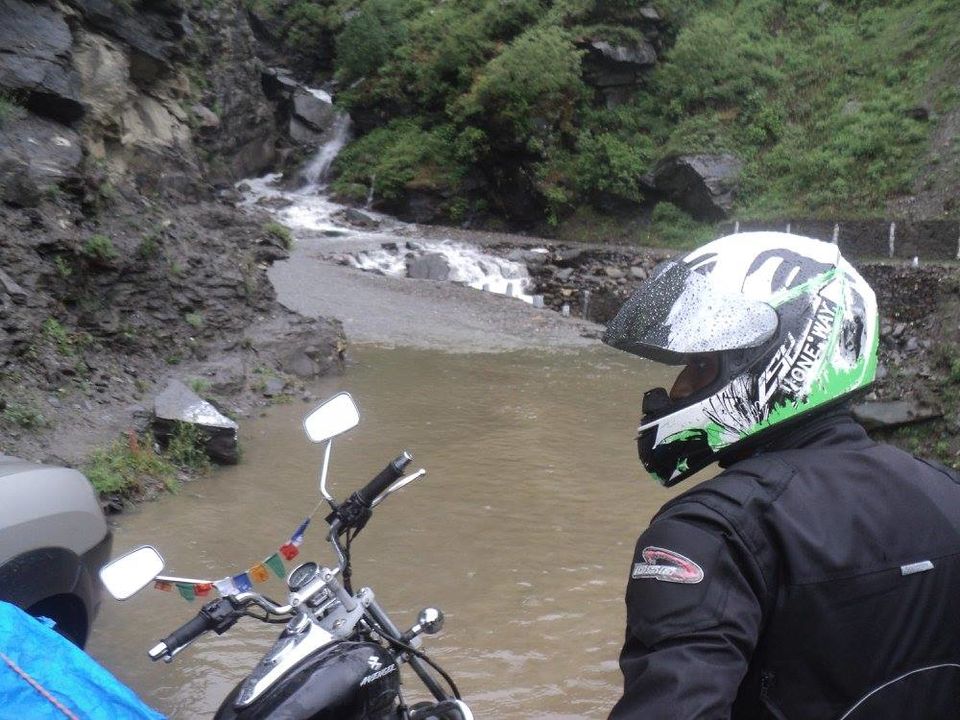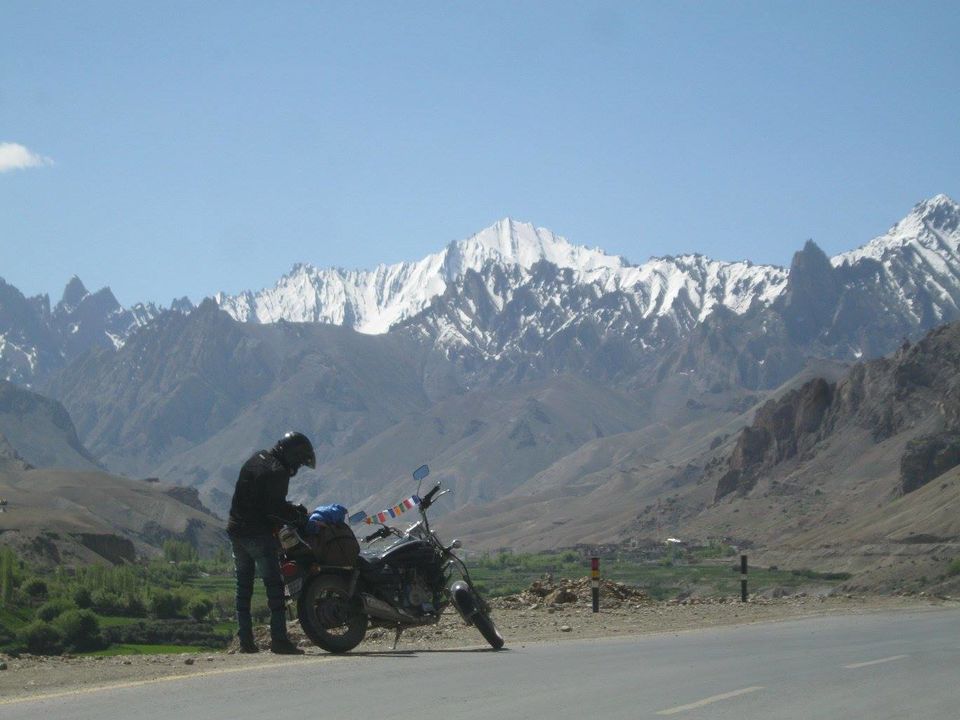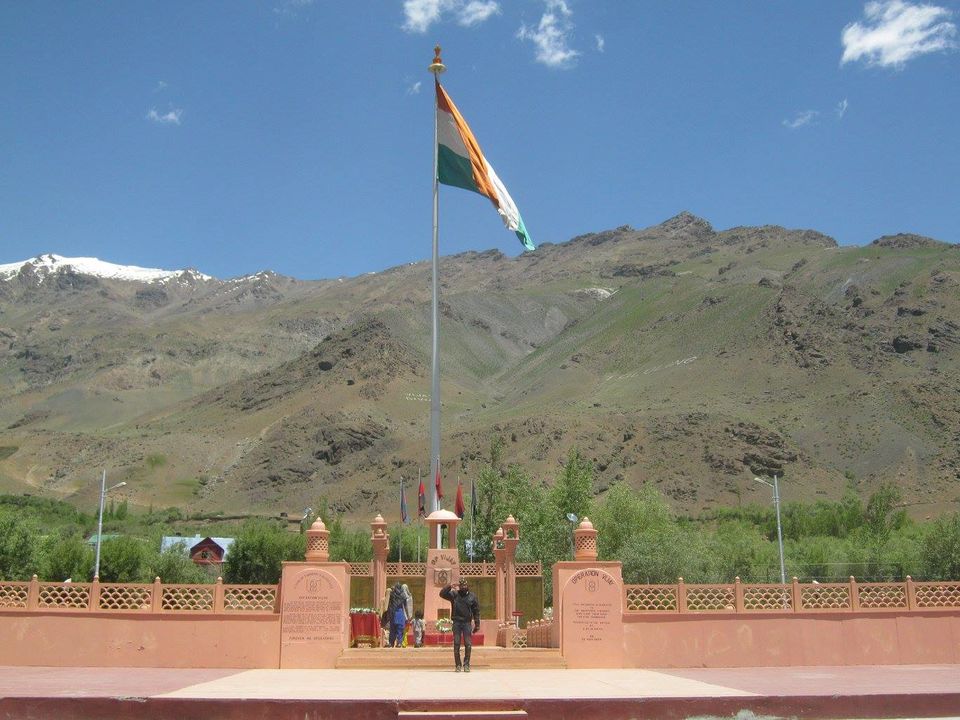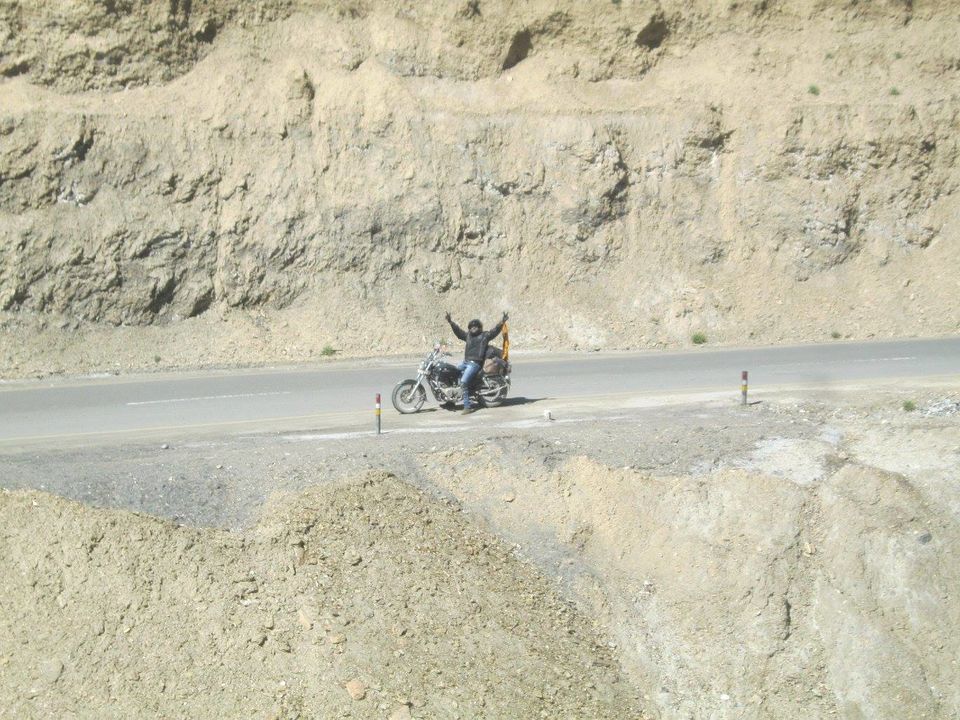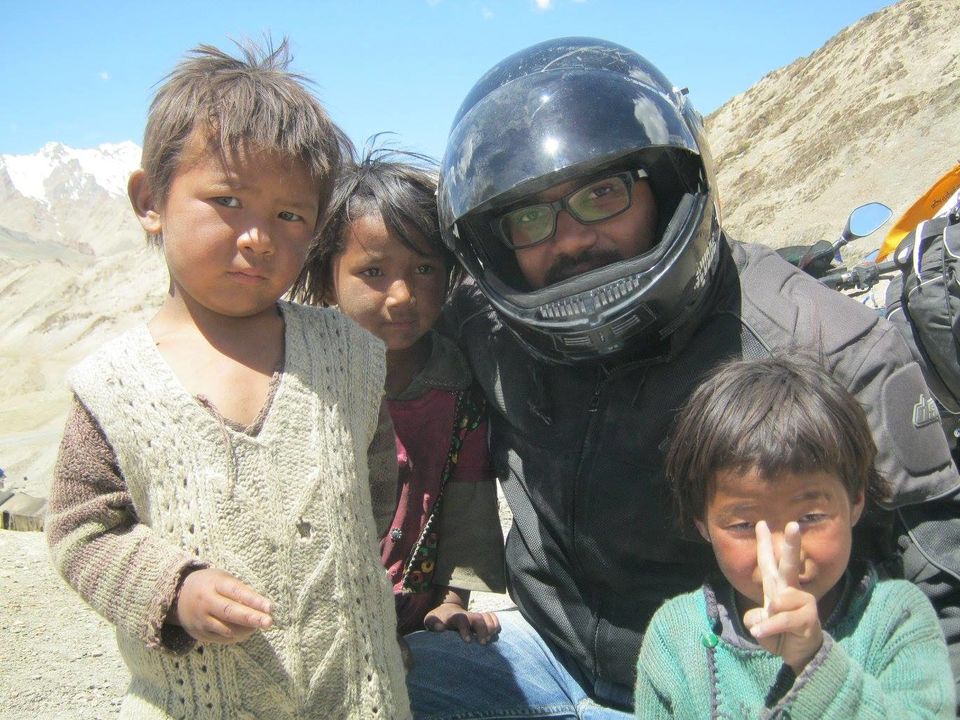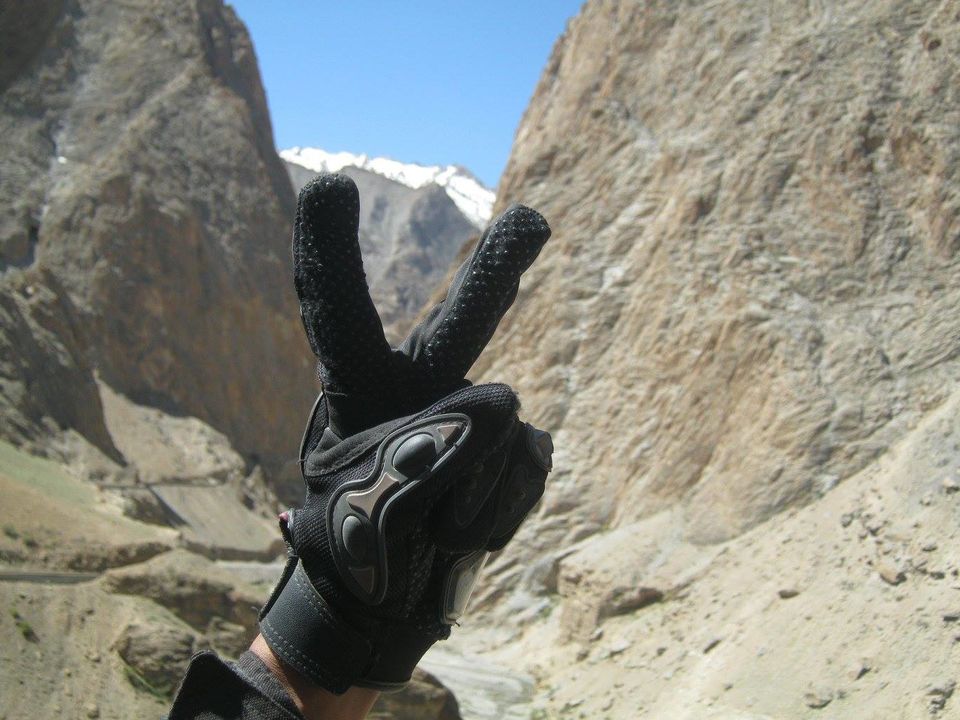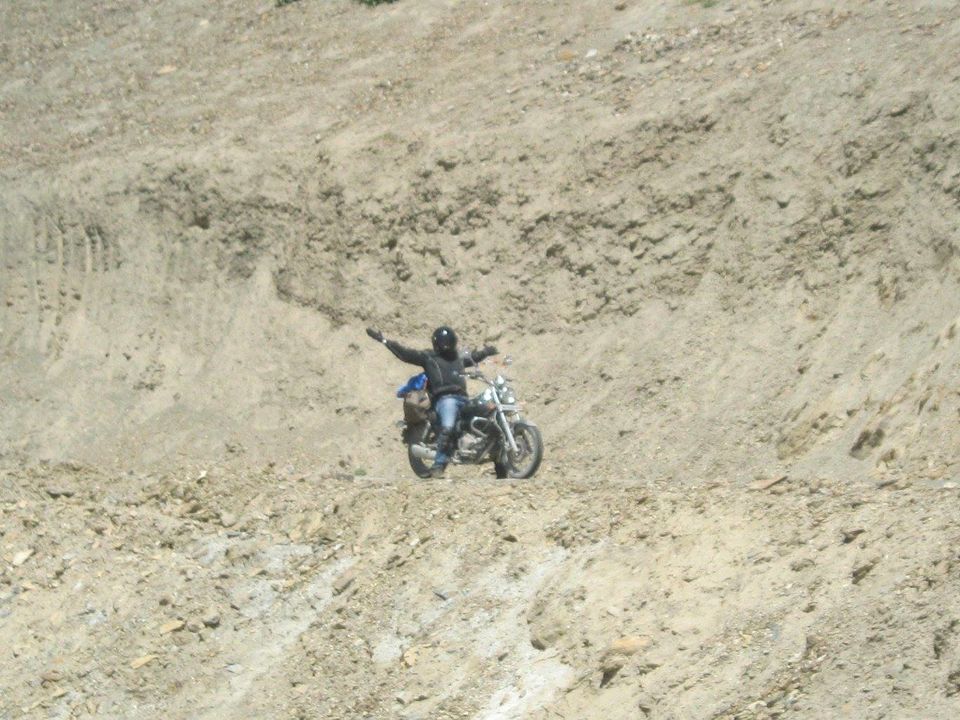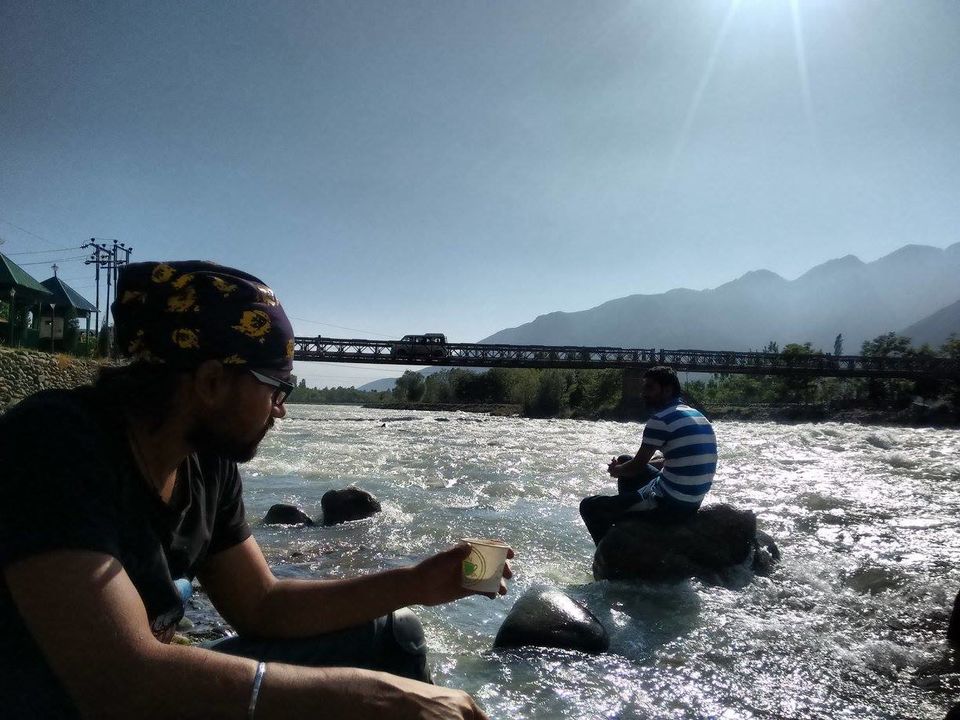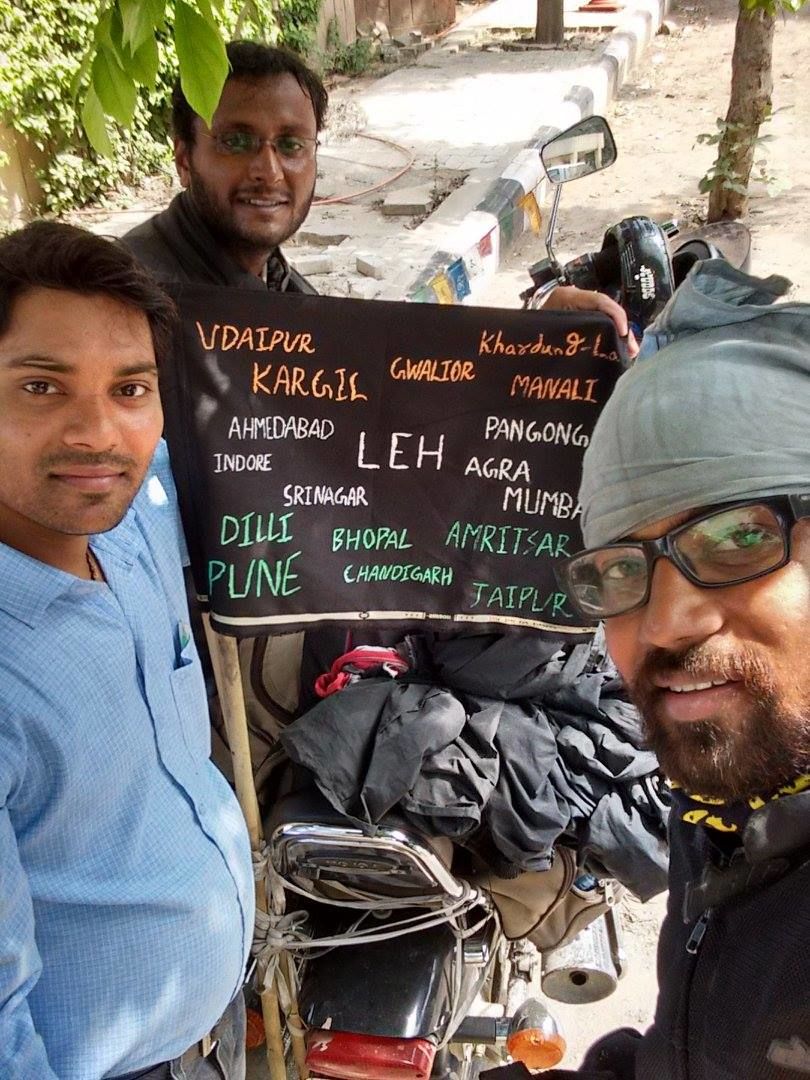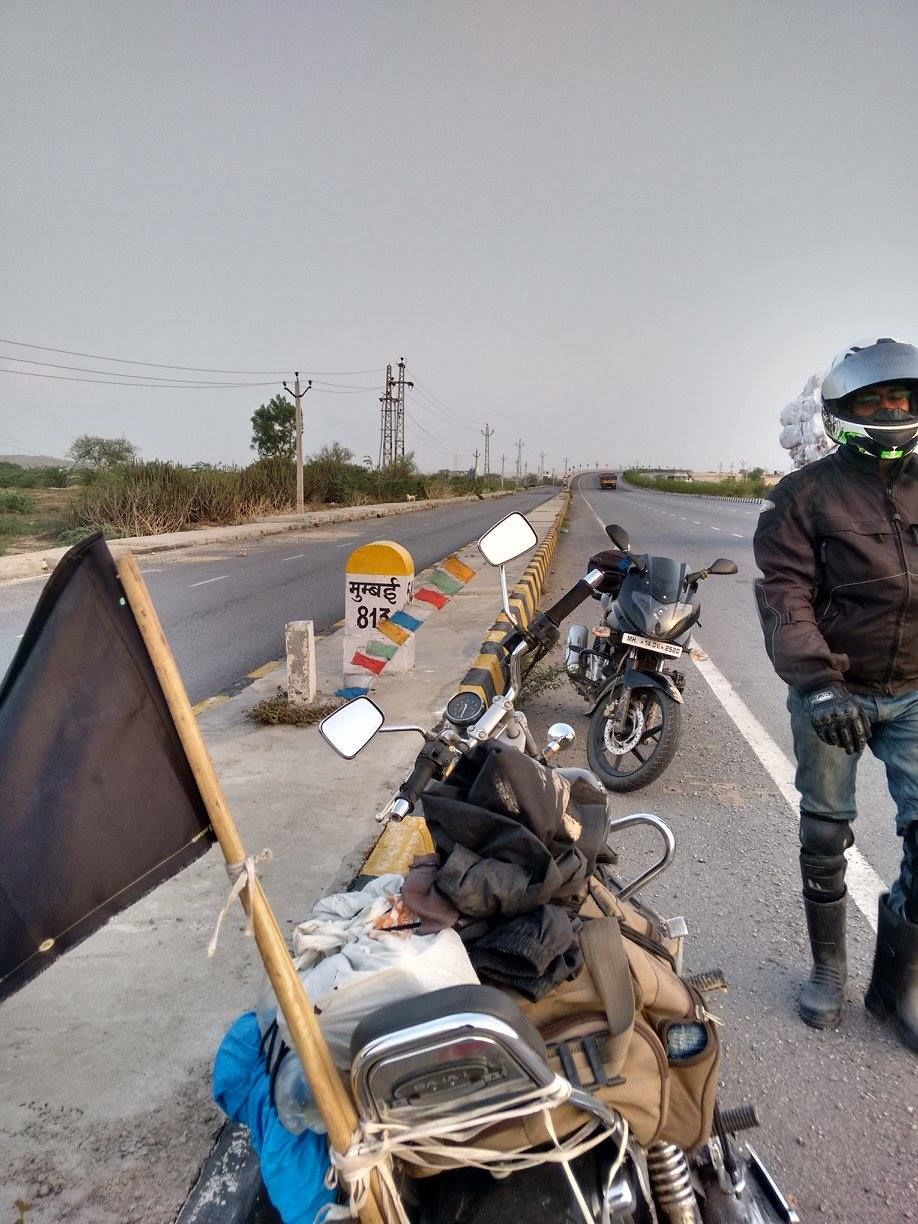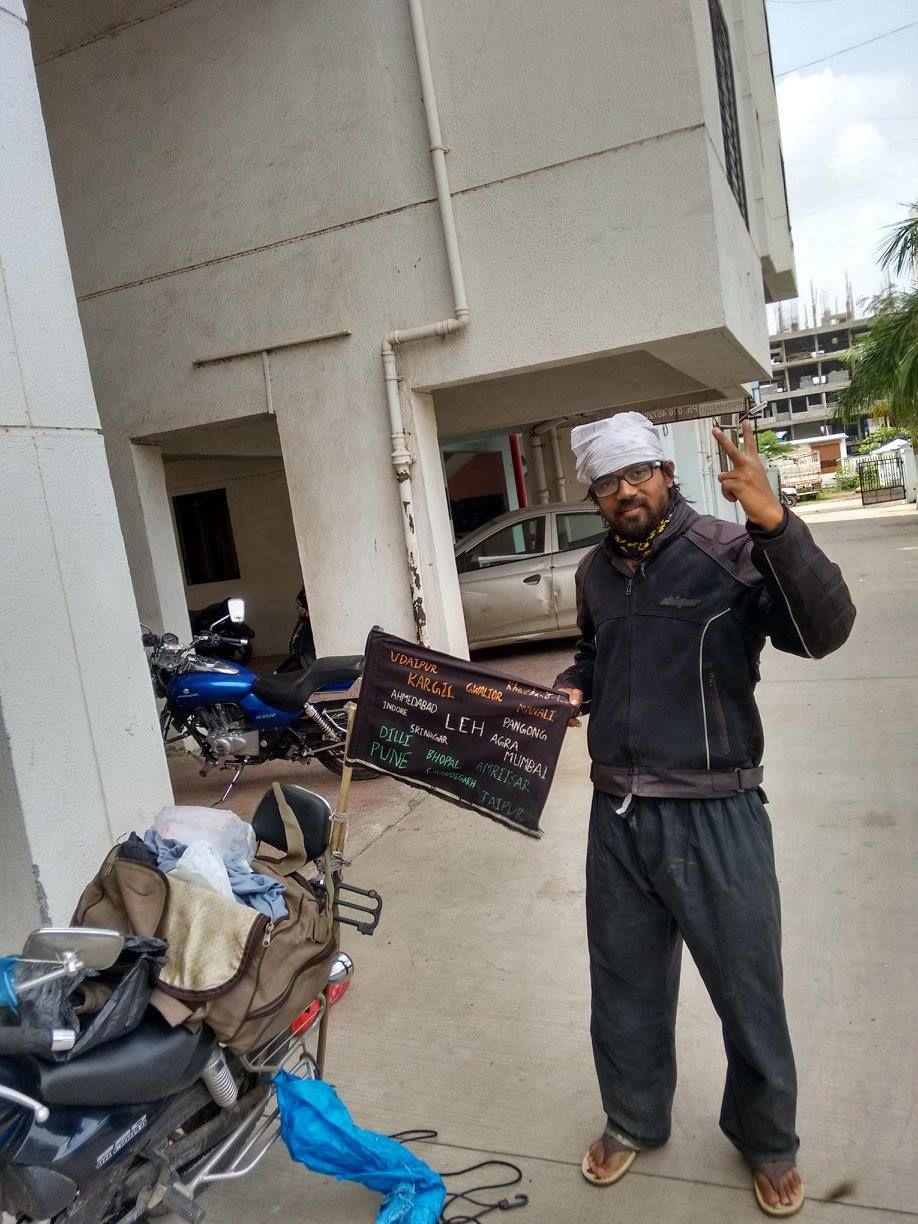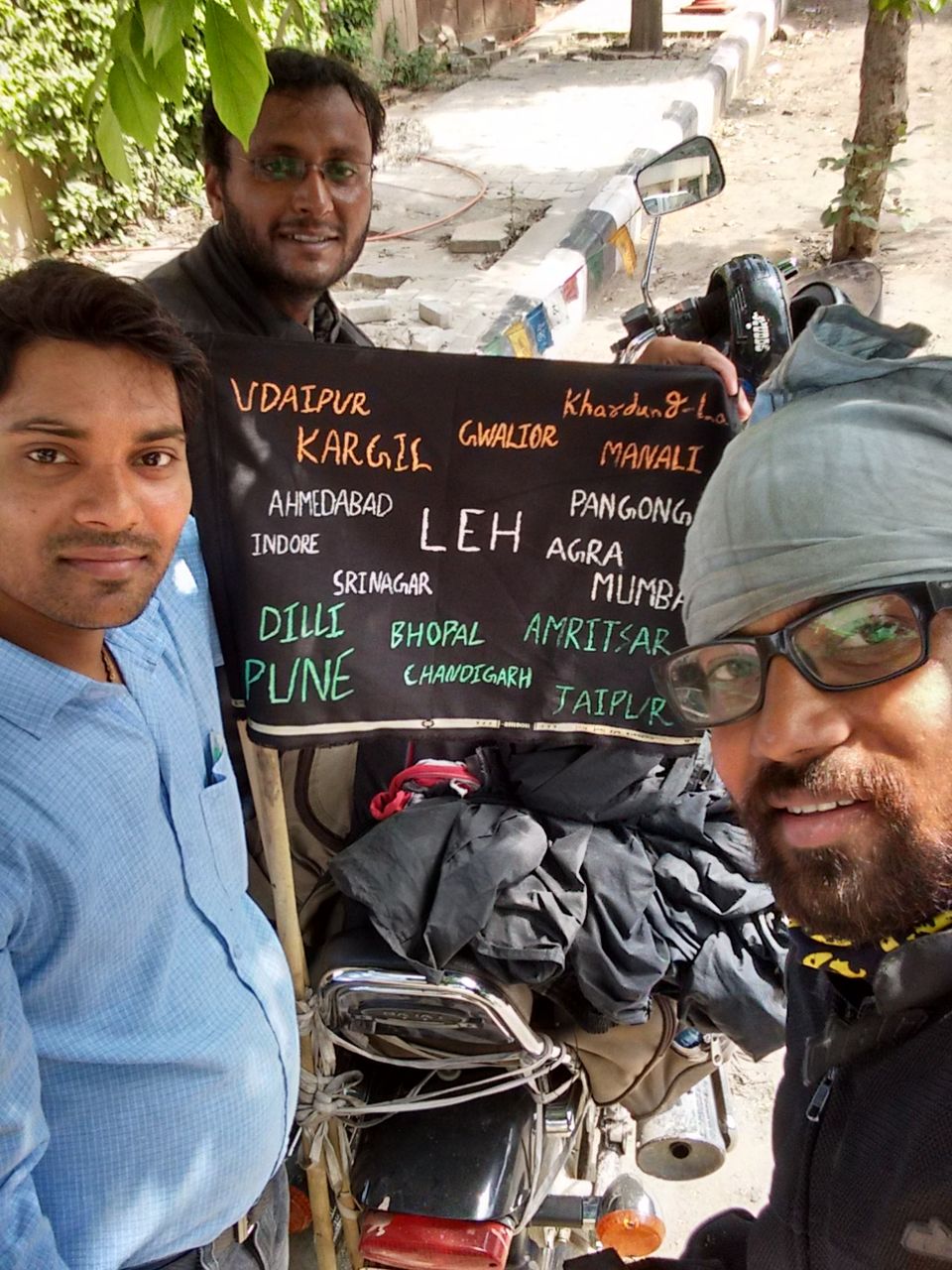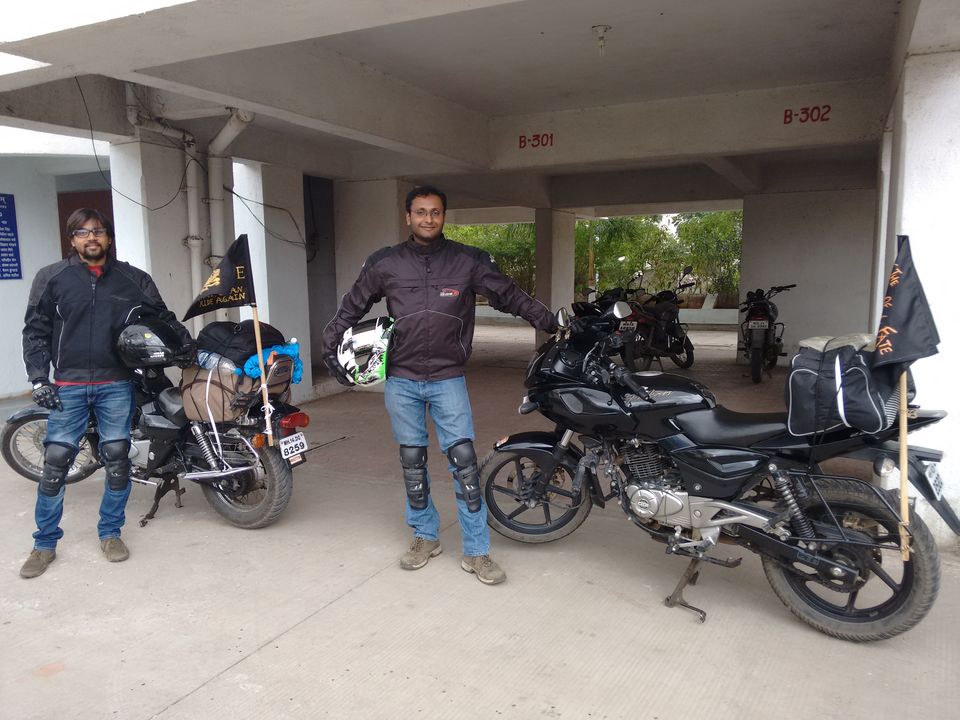 Leh Ladakh road trip is considered as Mecca for bike riders.We are not professional riders, but what we have done or achieved is every biker's dream.This post is not only for bike riders but for all those who loves to travel.I have experienced a different aspect of traveling.Life experience and lessons which I learned from this road trip would never be the same if I had done the same trip from train or flight.Best part about road trip is that your journey starts from your home and bad part is, you are not excited about your destination because you are busy in enjoying the ongoing journey.First i want to share some background what drives me to go for such a long of 6506 km.So sit back and enjoy the ride with me.Relive once in a lifetime journey with me.We all love to do road trip with our best buddies and i am no exception.From my college days i wanted to go on road trip on bike. But unfortunately i had no bike at that time.I used to go on road trip with my friends. Longest trip till college days i did is of 200 km (Bhopal to Indore).But when i got my first job and had enough money to burn petrol around Pune, within six months i bought my favourite bike - Bajaj Avenger 220. I picked avenger because its a perfect cruise bike for long ride and have different style and comfort.Within first week, we did a long ride of around 400 km to Kashid beach. As time passes,I had done couple of long road trip like pune goa pune</a> (1175), pune- hampi-pune.I wanted my next road trip to go beyond the one which i have already done. Ladakh was on my mind from past two years.There are certain things which we wanted to do in our life,but unfortunately they are pending from long time because they are out of our comfort zone, may be we required some motivation or trigger from someone else.Ravi my college friend (with whom i have already done the became trigger for us and later on I got my motivation for Pune to ladakh from a travel blog like this, which you are reading right now.Ravi told me about his friend who is a travel agent and organizing Leh Ladakh bike trip every year.They starts from Chandigarh and have their own mechanic, medical facility,backup vehicle with them in whole journey.They have all the hotel booking in advance.You have to go with their fixed route and itinerary. Leh Ladakh road trip is all about adventure and in my opinion adventure trip is nothing but a little less planned trip.If you get backup of each and everything then there will be no thrill and surprise in your trip.But that doesn't mean that you will not going to plan your road trip or to take precaution in your trip. But if you don't have enough time to prepare then you should join these groups.Initially Ravi was little sceptic about going on our own because we have no experience for such a long road trip and it was about leh Ladakh, riding on most dangerous road in the world. Internet, Google came to our rescue, you can find 80% of info in there.Rest 10% i have tried to cover here in blog.Rest 10% you should leave for the trip.Best time to visit leh ladakh starts from May end and lasts till Sept end. After the end of winter season in Feb, Border roads organisation (BRO) starts clearing ice off the roads with the help of GPS which takes around three months. i.e. till May. So keep this in mind we planned our journey in mid June so that roads will get stable.Rain starts in August and path becomes more slippery and you will find more road blockade because of landslides.Hence best time to visit leh ladakh is in June or July.Initially we had decided to transport our bike from train to Delhi and then start our bike journey from delhi to leh. This is the standard way that people follow in Leh Ladakh bike trip. Or they hire bike on rent either from Manali or directly in Leh. But while planning i thought what if we start our ride from pune itself. That would be a life time experience covering 10 states all along the route Pune to Ladakh. On each day will have different climate, people, food, terrain.I had calculated that if we do delhi to leh to delhi, then this circuit itself would be of 3000+ km in which 1000 km is considered as the "<strong>world's toughest roads</strong>". Immediately we dropped my idea to ride from pune to Ladakh. But while preparing for the trip, ride from pune was constantly striking my mind.We had to transport our bikes to delhi from train, but we didn't got the surety from the railway parcel authority that our bikes got transported in the same train in which we are traveling to Delhi.After we faced couple of problems in transporting our bike from train and other courier services, my idea to ride from Pune starts gaining some potential. Couple of times I tried to convince Ravi on this but he was not satisfied with my idea and even i was not sure about it. I came through couple of travel blogs of Leh Ladakh road trip.I read a blog of Parikshit Vaidya, who did Mumbai to Leh to Mumbai in 2012 on his 2 stroke,125 cc Yamaha RXZ. His blog motivated me a lot.When a guy can do it with his 125 cc bike, then why can't we do it with our 220 cc bikes.After couple of discussion we both decided to give it a try.We planned that if we go out of stamina, then in return journey we will come back from train.So now plan has modified to <strong>PUNE-LEH-PUNE</strong>.Now extended trip required a lot to be prepared.You have to think about each and every aspect of the trip.We have started our preparation from April end. Bought some bike safety gears like Riding Jacket , Pro Biker Gloves and knee guards, bungee cords etc.Later on in trip, I realized the on long road trip.Replaced bike's chain sprocket,clutch plates.Took some spare parts with us like clutch and accelerator wire,spark plugs,extra Tyre tube etc.Renewed my bike insurance.We have decided to take the <strong>NH-8</strong> route(Pune-Mumbai-Valsad-surat-Ahmedabad-Udaipur-ajmer), a bit long but safe and route is also quite scenic. We did some changes in our route to incorporate Amritsar(for Golden temple). We took some printouts of google maps with us,as these were handy for aiming your next target destination in case your GPS will not work.We took printout for ladakh map which contains info about road conditions as well. Medical kit is must in every road trip, we had included some medicines related to AMS (Acute Mountain Sickness). It usually happens when your body won't able to acclimatize w.r.t. altitude.Not much space had left in my bag which i tied on my pillion seat after bike accessories and all.So I kept minimum cloths for the trip to avoid extra luggage.Its very important on such a long and challenging road trip that you know your vehicle. If some minor failure will happen, you should be in a position to fix that.On my final bike servicing I spent my whole day with my mechanic to understand my bike thoroughly.When my other friends and roommates came to know that I am going to start my Leh Ladakh road trip on bike from Pune, reactions was like "are you mad", "its not possible","Dude, u don't have Super bike, its just an avenger". Some others appreciating my idea and the effort that we are putting in, to make this road trip a success. Some provided their valuable inputs related to safety.One thing about which we are worried is our own stamina. Will we able to do 6500 km bike ride in 17 days(that's all leave i have). We targeted to cover an average of 650 km everyday on highways and in Ladakh and Kashmir region it totally depends on road conditions and climate that how much you can cover. But one thing we have decided that we will not going to push ourselves (our stamina) and our bike (rush riding) even if we are running behind the schedule, let the trip extends one or two more days. So this road trip was not only about testing our own physical strength but our mental strength as well. In our road trip,we faced couple of ups and downs in our journey(either it was a bike failure, misguided by people,fever, or even harsh climate), but you have to remain calm at the same time, otherwise you can ruin your coming journey.One of our college friend Aditya also wants to join us. So he decided to join us directly in Leh.He booked his flight from delhi to Leh. There are others as well who wanted to join us but they didn't make it. These things usually happens in long trips, when we make a plan, people come and go.Only those who really wants to go can do it.Others are just giving excuses why they won't able to go.I was very excited about my Leh Ladakh road trip, i wanted to carry Indian National flag on my bike. But carrying the national flag on vehicles is restricted to constitutional bodies like MPs,MLAs,IAS officers etc.Besides this people are using national flag on their vehicles,may be because they were not aware about this.But now i know about it, so i will not going to do this. So we decided to make our own flags with some motivational quotes or some awareness message. I made a flag with permanent fabric colors.Wrote the names of all the major cities and famous destinations which came in our Pune to ladakh route.My Friend Tushar also made some quality flags for us,but unfortunately we won't able to use much.With my brother in Delhi while coming back to pune.I have already asked my parents for the permission to go on Leh Ladakh bike trip.But i have asked them with the modified version. I have told them that i will start my bike journey from Jammu.Till Jammu i will travel from train.Initially they were reluctant to give me permission as nine years back i have done a trip to Kashmir(Amarnath and Srinagar) with my family and they know how dangerous are roads there.And now Leh Ladakh, this is even more high in altitude and climate is totally uncertain.I was wondering that my parents are not allowing me to go even from jammu.So definitely i cannot tell them about my idea to go from Pune to Ladakh on bike.We were going to start our journey from 12th june 2015,friday on our bikes and i told my parents that i will travel from train. I picked a train which will not passing through my hometown Gwalior. Otherwise my mother will definitely come station to meet me.So i picked a train which is not passing through Gwalior.But in the end moment a new twist came in. My parents are coming Delhi for some personal work on the same day and around the same time on which my train is expected to pass from Delhi. So my father called me two days before that they will gonna meet me at Delhi station and asked me, do i want them to bring something for me.I said 'what'??. For one second i was blanked. How can i tell them that i will not going to travel from that train. My mother said that she will bring some 'Allo Paratha' for me. I just said 'ok'.At that time i felt really bad because my parents are really excited to meet me even for 10 mins.And i am here keep on lying.I was really tensed now what to do. I really want to do this road trip anyhow. So i came up with another false story. I told my father that we were not able to parcel our bikes in that train and now we are going with another train which will not even passing through Delhi. After giving this false story, I felt really bad at that time. But there is nothing I can do about at that time. I have to do this road trip successfully anyhow.So finally the day has arrived. Its 12th June(friday), we came back from our office at around 12:00 PM.It took two hours to do the final packing and loading the luggage on pillion seat.Started our journey at 2:00 Pm from Ravi's flat.Note- Its very important to ride with full safety gears on long ride.Don't take it lightly.
Start Point, Ravi's flat
This is just an start of our epic journey of 6506 kms of bike ride in 17 days.Experience the whole journey on my blog below.