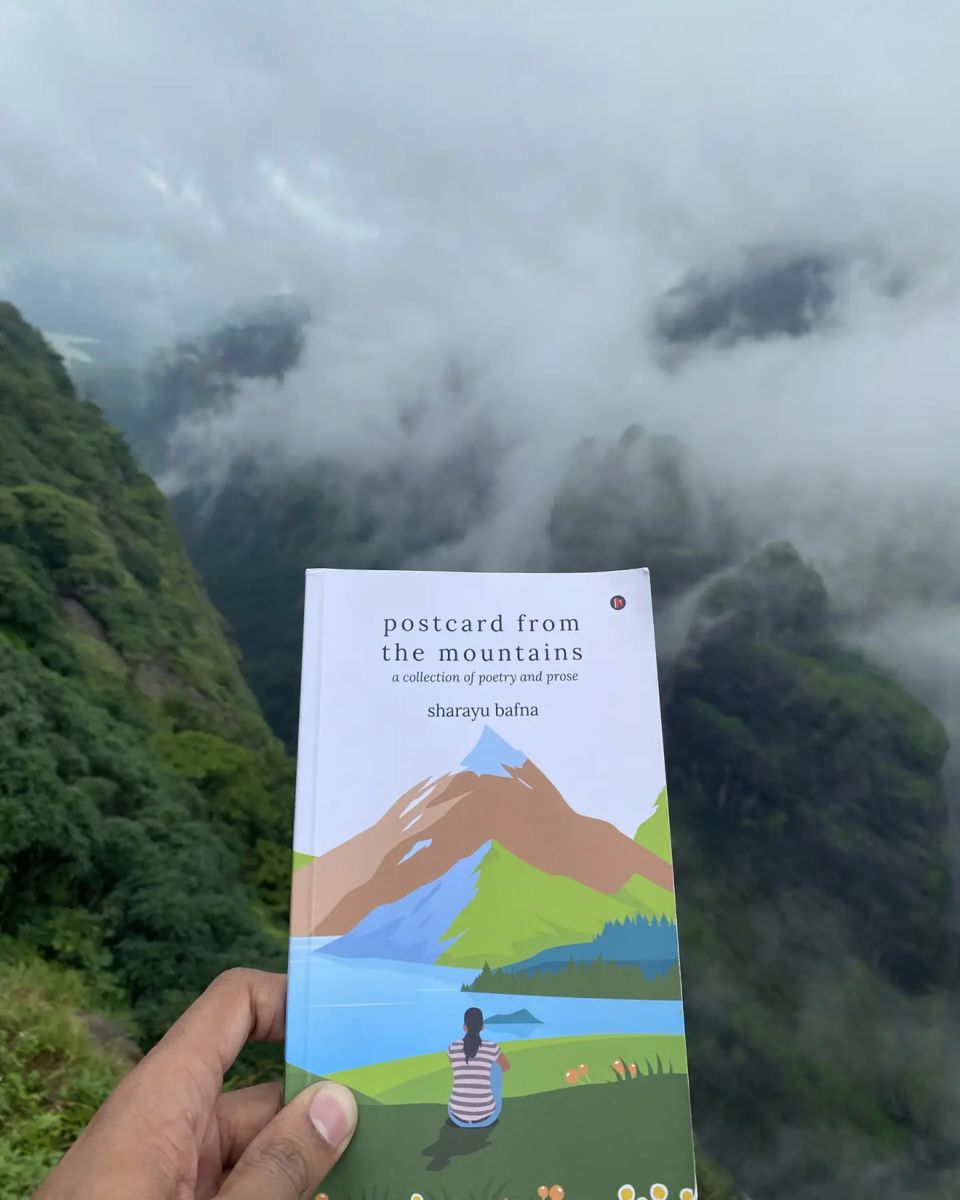 As I write this, I still can't believe that I have published my first book! I have always dreamt of it but never thought of actually doing it. You know how growing up, we always dreams of things that seem unrealistic. Until, I started traveling, first on my own then with friends to the mountains.
And each time I was there, it was the most beautiful thing that had happened to me. The friends I made on the road, the trouble that I landed in, the misadventures that are now are the most funniest travel stories, places that felt like home and mountains that I could just contain in.
How did I write my book?
I have been writing since I was a teenager, about everything and anything. And I never had the courage to share it with the world. It was just for me and I thought everybody would only make fun of me. So when I moved to Delhi for my Master's project, it was then that I discovered solo traveling. And my first solo trip just gave me so much of confidence to accept myself, write more, and certainly put an end to self-doubt. So I stared writing more and more (never thinking of publishing it though).
How did I decide to publish it?
I just kept brushing away the thought. Always thinking that the time isn't right and maybe I should wait more and perfect my art. And one day, it was just one of those moments where I thought if I don't go for it now I would never publish my work. And then, I contacted a publishing house with no hopes of hearing back from them but luckily enough I did hear back from them and they were interested in publishing my book.
How long was the process?
The book has my work from over a period of 2-3 years and the publishing process took me 3 months. The edits, the drafts, getting the final manuscript, thinking of the title, the cover page, and finally getting my hands on it.
Why the name postcard from the mountains and what's the book about?
During my each and every travel Postcards has been an very important part because I love getting postcards and I made it a point to write one to my friends on each of my travels. Just to tell them that I miss them, that they would have loved the place, about my experiences and to tell them something that reminded me of them while traveling. Hence, the name.
The book is a collection of poetry and prose. It's about wilting, falling, rooting, rising and blooming. The poems and prose collected here exposes the myriad faces of love & life - it's randomness, it's nothingness, it's misery and it's true joyfulness.
You can get the book on Amazon, Flipkart and the Notion press website.