A few days ago, I was reading a travel magazine, where I came across an article which said 'Trip with girlfriends is in trend these days.' Now if this is a trend then I would urge everyone to follow it! Honestly, I don't know about trends, but a trip with your girlfriends shall turn out to be the best decision, that I can vouch for. At least my experience has been the best one and I totally wish many more to happen!
Trust me when I say, going on a vacation with girlfriends is so much more than just simply having fun, they offer huge benefits. And it's not just me but also medical science says that a trip with your girlfriends has humungous health benefits!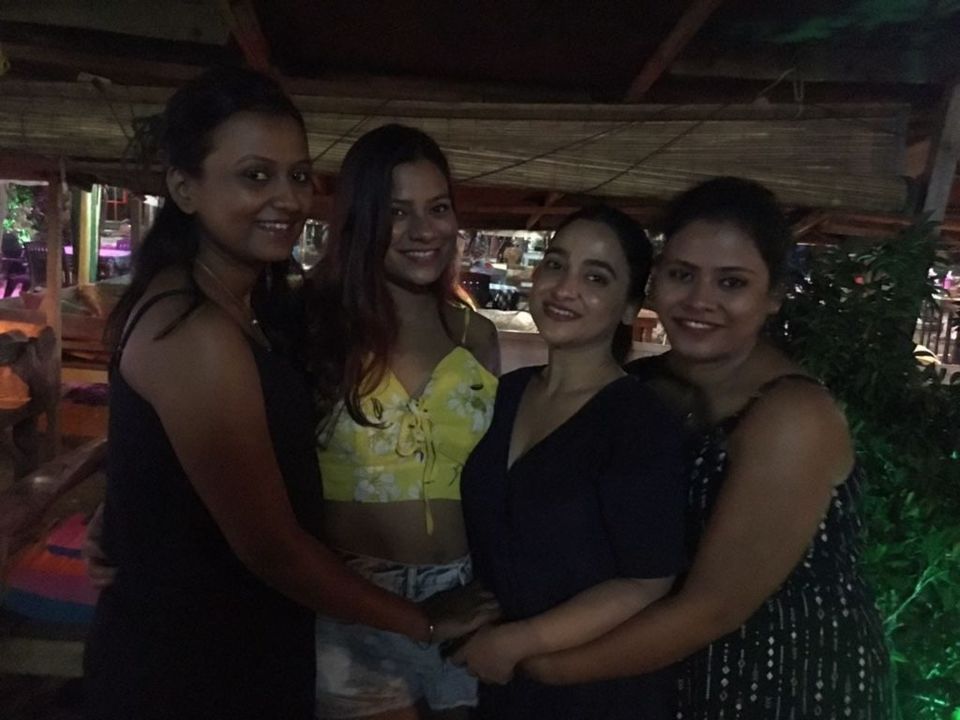 Studies have shown that friends help reduce stress and the risk of heart diseases. They also lower levels of stress hormone, cortisol, during negative experiences. And it is also good for the heart because the increase in cortisol means the risk of developing heart diseases. And anyway, it was long long back when science confirmed that traveling has a positive effect on health and so, it is such a win-win situation!
Let me elaborate.
Travel has been said to be one of the most effective means to cope with depression. It gives the individual a chance to have a change in the environment, relax and explore a different side of life. It helps refresh the mind and reduces stress. And when you combine friendship and travel, it's like making the positive effects double!
So girls, just pack your bags, get hold of your girlfriends and set out for an adventure!
When I read the article, I could totally relate to it and decided that I would definitely write a blog on it. So, to get an idea about how other women felt about the idea I asked around my friends and even random girls I met.
Surprisingly not everyone agreed to the idea that a group of women on a vacation can be fun. Some of them had really bad experiences. I remember a friend of mine from school said,
" I had gone from college and I did not enjoy going on a vacation with a bunch of girls. No one agreed on a single thing and the whole time one kept getting angry on the other and there was a lot of bitching!"
W hile another girl I met in a café said -
"Not everyone is lucky enough to find a like-minded group of girlfriends. I never did! I get a little jealous when I see a bunch of girls enjoying but my experiences have been so bad that I okay with not having gone on a trip with girlfriends."
Another friend said -
"Don't know about a group but I at least have one girlfriend who has forever been my partner in crime and we enjoy our vacations together. It's the best time of the year!"
And there were so many girls who said,
"We have been planning to go on a trip for so long but first it was permission from the parents that we did not get, and now its leaves from our bosses that don't allow us. It's hard to get leaves all at the same time."
While there are always mixed feelings about having loyal girlfriends and going on trips with them, I loved how a lady had sent me a full story about her first trip with her gang of girls -
"It's from long back October 2007 My first ever trip with my squad to Goa. It was a school tour organized by our school St. Marys Convent School.
The same evening the Dargah bomb blast took place. We had to leave via train that evening, we were 7 girls in our group. It began as it should be, rocking what we called it. We had an 8-10 day trip. *Goa* as the name itself brings a thrill to our heart. We had a lot of fun over there, but the moment that still makes us go ROFL is when one night we were standing at the balcony of our room, and some of the guys who came from DPS for the tour itself were swimming down there. We just thought that we'll tease them. We did because you know how girls love to prank people, and our group was a pro at this. But we were unaware that it'll turn out to be a mess. After a few minutes, our door was knocked by someone and we all were on our nerves. Shivering and horror-stricken.
We didn't have any idea what was happening, but that night, no one slept in our group, the phone was ringing continuously, but no one had the guts to pick up the call. ???? We were discussing who should turn up the first one to open the gate and face those boys. The funniest moment of them all was when one of my friends who slept in shorts and slip said that you guys will stay safe because you are wearing the whole damn clothes, I will be the first to be their target. And we wondered how it's all going to happen. The whole night we stayed awake and prayed that soon the sun should come up. The next morning everything was back to normal. We didn't see those boys again and we felt relieved ???? and when we came back, we used to discuss it more often laughing at what our friend was thinking at that moment. The memories still remain fresh after so many years. But what makes it more real is how we tackled the situation at that very moment, staying united and making each other to stay normal. We did fight a lot as we stayed there for so long. But we managed to bring back things to normal. That's what girls are for.."
What a fun story and talks about the kind of bonhomie only girls can share.
Another friend says -
"Going on a vacation with your girlfriends can be the biggest stress buster! And with them, you are on the same page. Going with your family or your boyfriend or even husband is fine, but going on a trip with people who share the same level of craziness can only happen with your girls."
And I agree if you have a group of girls who are there for you, who are fun, who have got your back and who suffer the same mental illness as you ???? just hold them tight and do not let them go! I have a few and this post was dedicated to those wonderful soul sisters!