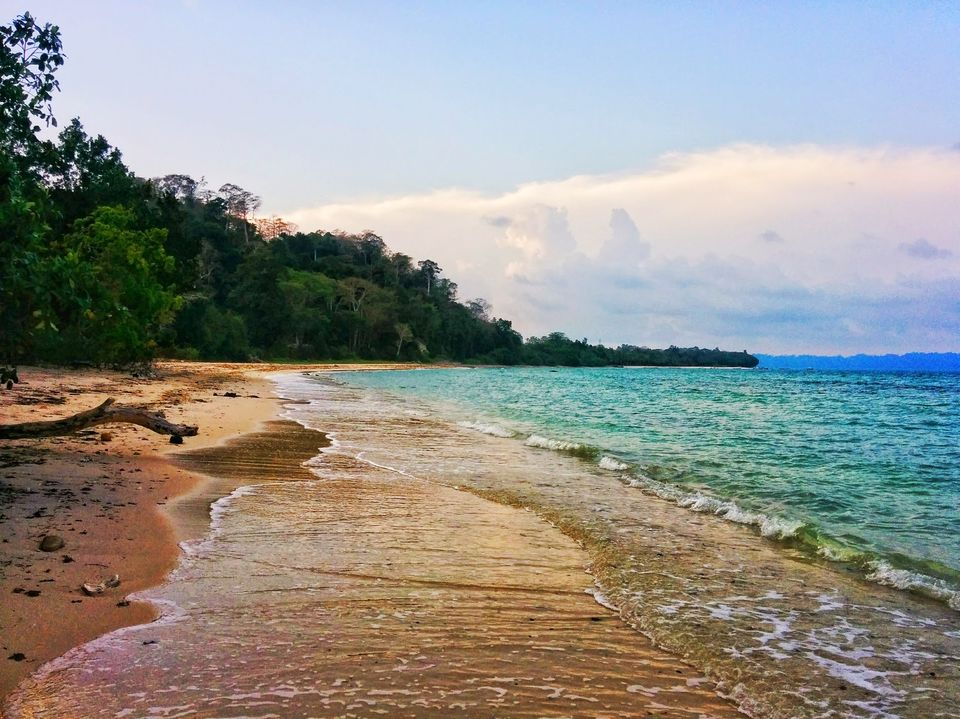 No matter how many times it happens, heart break is something you never get used to. Every new relationship brings hope. You let your heart believe that this is it, this person is "the one", and that you'll both live happily ever after. Unfortunately, life happens and these hopes and dreams are easily shattered.
I've seen a lot of people deal with heart break in different ways. Some of my friends drown themselves in alcohol while there are a few who just lock themselves up and don't come out again till they're ready. Personally, after boyfriend number two, I discovered that going on a trip by myself was what did it for me.
The breakup
At the end of 2015, my life was turned upside down when my boyfriend of three years, Mayank, broke up with me. It was quite sudden and after all this time of considering myself a strong individual, I wasn't prepared for how it would affect me.
We had started dating in college, so we had practically grown up together. From getting our college degrees to our first jobs, we had seen each other through practically everything during this period. This sudden loss left me feeling absolutely alone and terrified because I no longer had the comfort of a constant companion. I tried to get him back so many times, I've lost count. I would cry at night, unable to sleep because I couldn't let my parents know what was happening. Obviously my work suffered. I wasn't able to concentrate, I had arguments with my co-workers and even got two warnings from my boss, who was practically on the verge of firing me. Nothing seemed to make sense.
The miracle trip
About two months of incessant suffering and depression later, something drastic happened. Before the breakup, my boyfriend and I had been planning to take a trip to the Andamans – the honeymoon haven. We had even contacted hotels and transport operators to plan out a two-week-long trip.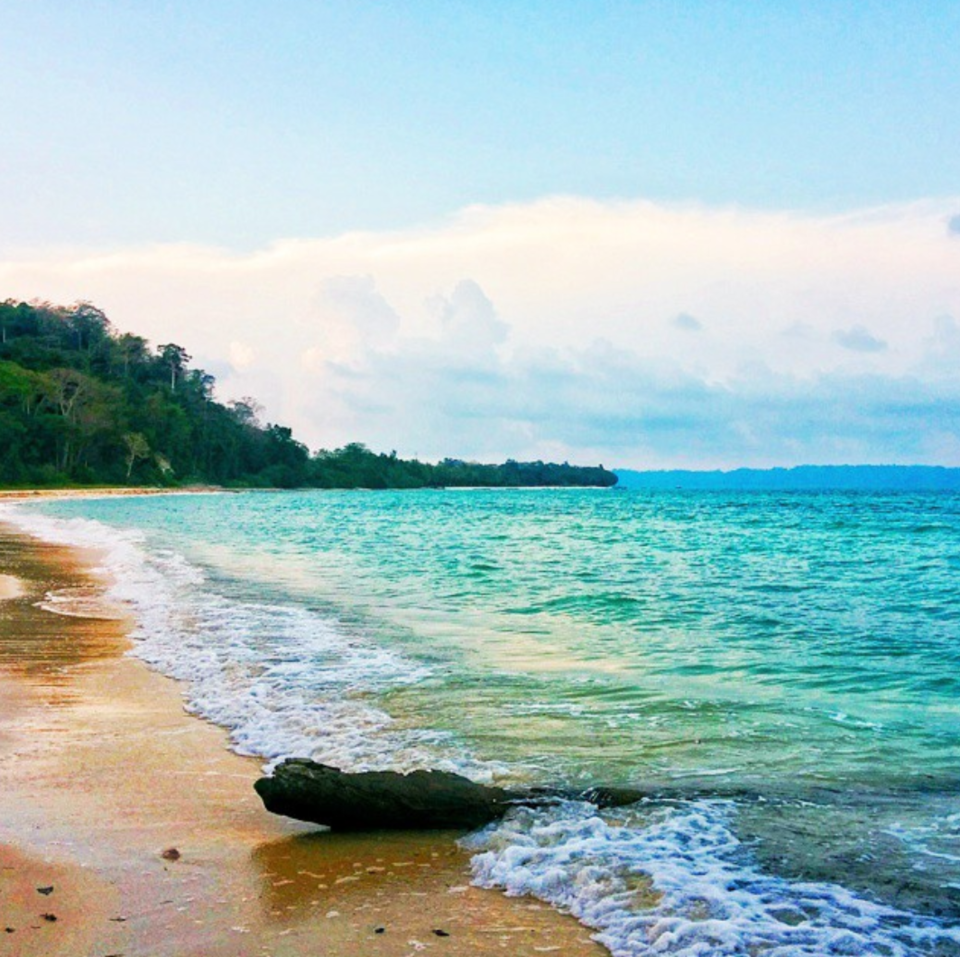 Well, that clearly wasn't happening anymore! But just when I thought I was at my lowest, I received an email from one of the homestays we had enquired about. It couldn't have come at a more appropriate time! Without thinking, I decided on a whim to go on this "romantic" trip. Alone. I opened up the tentative itinerary I had prepared in my notes, made all the bookings that very day, bought tickets for the first flight that would fit into my budget and applied for a leave at work. Thankfully, my boss approved. I think she knew somewhere that I needed this. Three days later, I was packed and ready to leave.
It was impulsive, but I couldn't see any other way out and if I had put in any more thought into it, I wouldn't have been able to go. But it was perfect in a sense because it was so far removed from everyone and everything that reminded me of our time together.
This trip ended up being one of the best of my life and the first of many in my solo travelling adventures.
Much needed distance and time
I was worried on the flight that seeing other couples there might put my healing journey into reverse gear and that I might end up feeling more lonely than ever. But the complete opposite ended up happening. I vividly remember the exhilaration and nervousness I felt as I took my first step out of the plane at Port Blair airport. It was the first time in two months that I had stopped thinking about the breakup. And it made me realise that I was going to be fine, that I could probably have fun without him, and that I could go back to being the fun-loving, confident girl I was before. The moment I was away from Delhi, it was like I could breathe again. They say time heals all wounds. In this case, distance also played a major role.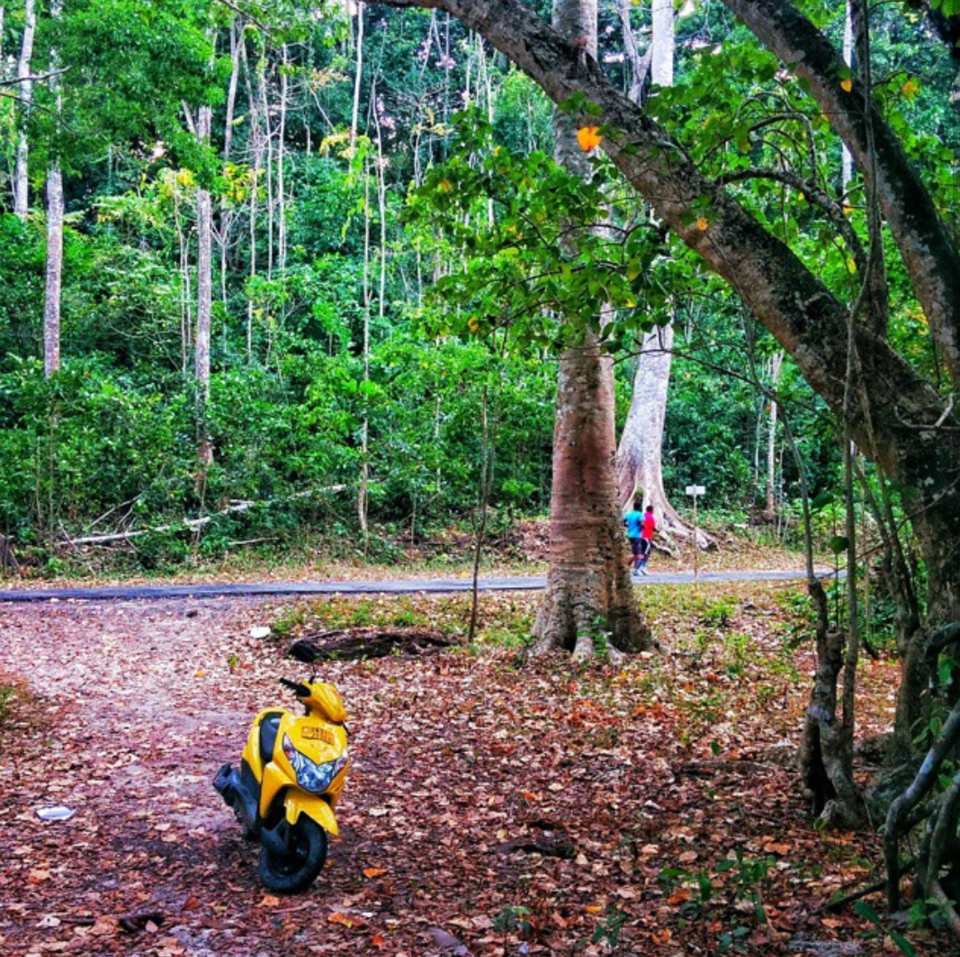 Hello! independence
Once I was there, I couldn't do anything else but focus on the present. There was so much to do all the time. From ensuring I was going the right way to keeping myself safe, it was a full time job. In fact it was so completely consuming that for the first couple of hours I completely forgot why I had come here in the first place. It was only as I sat down for lunch on the first day at a beach-side cafe that I realised how occupied my mind was and how it hadn't allowed me to think about my relationship at all. I smiled for the first time in so long.
As the days went by, I found myself wanting to do other things besides just sitting and at the beach. I hired a scooter and went on to explore the inner depths of the island by myself. I went scuba diving, ate a whole lobster and even danced with strangers.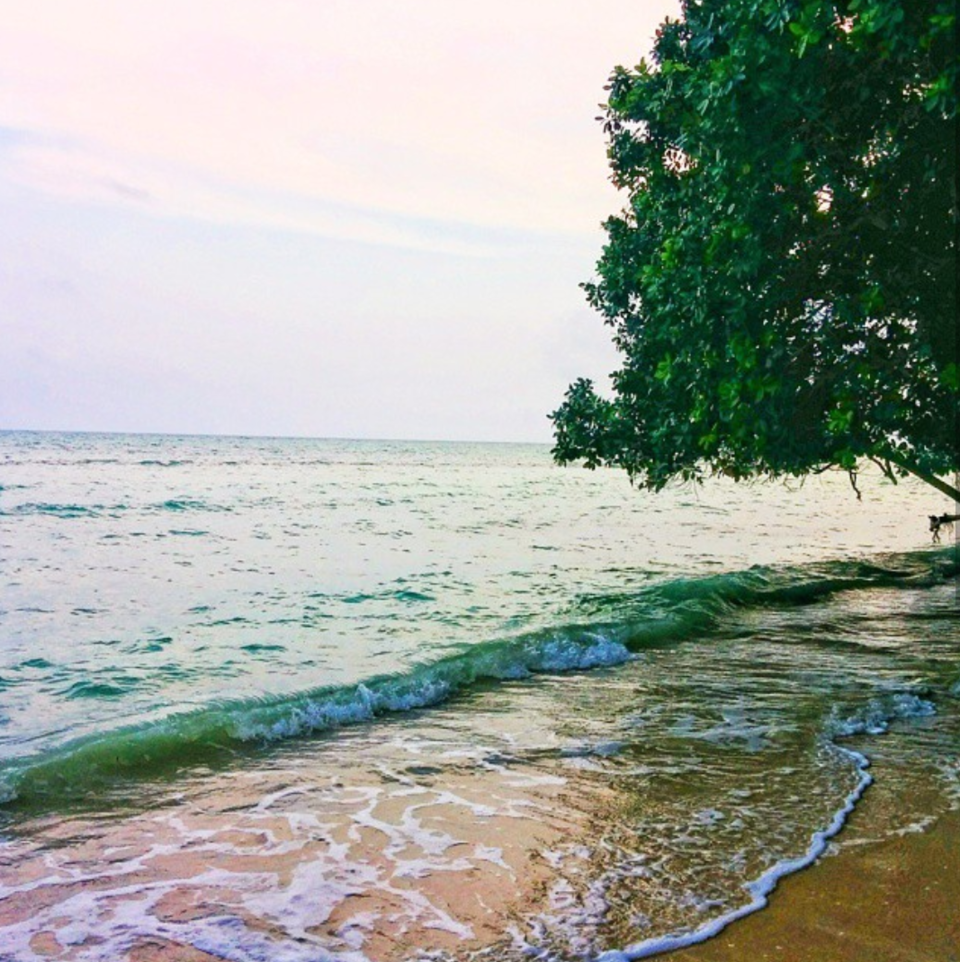 Reconnecting with myself
The more time I spent amidst the beaches and the forests, the more time I had to reflect upon what had happened. But with no internet and hardly any connectivity, all I had for company were my thoughts and occasional conversations with strangers. I couldn't stalk his Instagram or check whether he was online on Whatsapp. I could only imagine what he was doing and after a while that too got tiring. And then my thoughts started wandering back to the present more and more. It was extremely liberating and it allowed me to see life from a different perspective. The heartache from the breakup didn't seem so intense here amidst all the natural wonder and hospitable people. In fact it started to seem less significant. I guess, after all, it is all about perspective.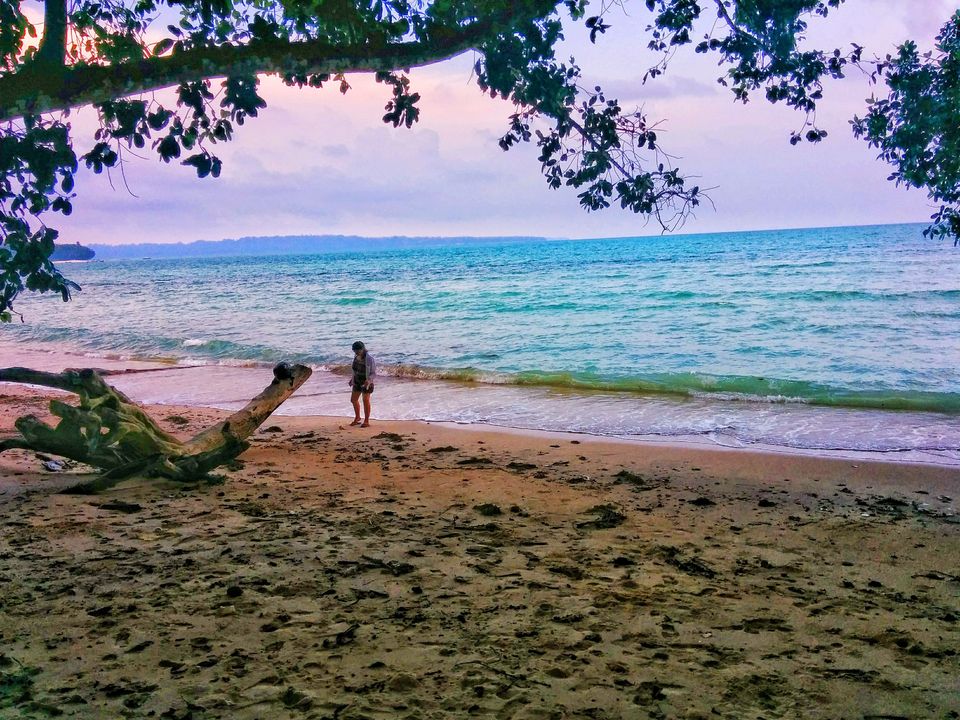 Finding new friends
I also ended up making a few friends. The most significant one out of those, was a teenage girl I met in Havelock. She was the daughter of the homestay owners. She just made it so easy to smile and be happy. I guess she taught me a little bit how to find joy in the simple pleasures of life because her life at 15 was very different from mine. I stayed with her and her family for two days and those two days were the best of the trip.
Going back happier
By the end of the trip, things were much more sorted in my head. I'm not saying I got completely over Mayank or that I stopped missing him. But it stopped hurting that bad. This short and much needed trip put everything in perspective. I was afraid that once I landed back in Delhi, I would go back to feeling the same, but that never happened. In fact the week that I landed, I also actively contacted all our common friends and met up with them. All this while, thoughts about him did not bother me as much as they used to. Things slowly fell back in line and I felt like I had reclaimed my spirit.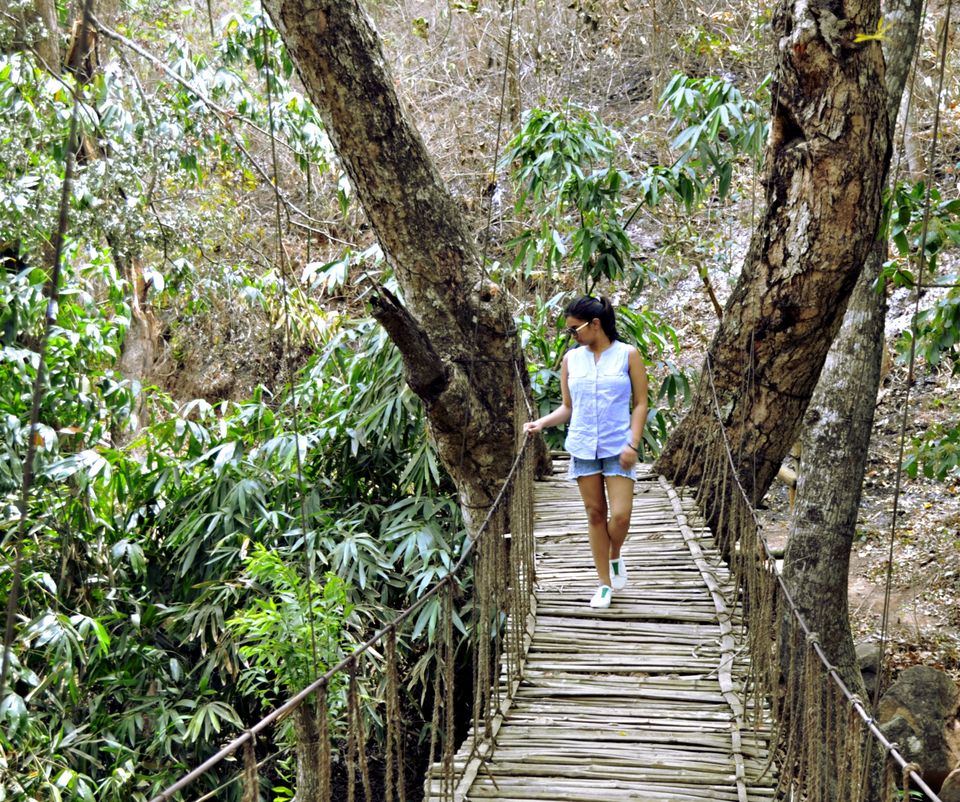 Now, three years later, when I look back at that time, I associate it with this trip and not the ugly breakup. Taking the plunge to travel solo was probably a much bigger and bolder step than the end of that relationship. That trip really did turn things around for me and it just proved all the more how travelling can do wonders nothing else can.
If you're a regular reader of my posts here and have been wondering why I didn't share this experience earlier, the truth is that I couldn't get myself to publish something so personal publicly. I was scared of being judged and every time I started to write, the words would come out all wrong. But a friend of mine recently broke up and after I shared my story with her, she decided to take off in a similar fashion. That got me wondering that if this story can help even one person, then it's worth sharing.
Have travel stories that changed your life? Share them by creating a blog on Tripoto here.