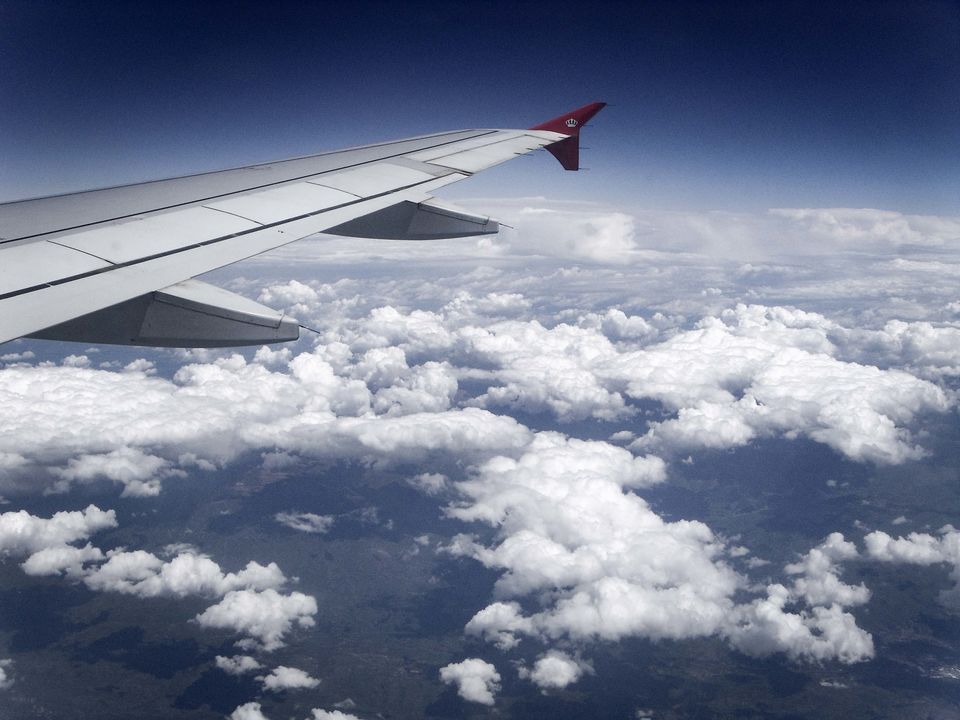 I love travelling and nothing makes my day like the feeling of having booked a flight to a new country. Scratch that. Nothing makes my day like the feeling of having booked the cheapest possible flight to a new country! Whether it's your first trip or the hundredth, no one wants to over-pay for flights. Wouldn't you rather spend that money on food, drinks or souvenirs during your vacation? Well, what if I told you there are several ways to ensure you NEVER overpay for a flight ever again?
I have been flying regularly for over 7 years now and have gone around the world 13 times. Don't believe me? Check out my flight map below. While this map may seem fancy by the look of it, I've spent countless hours in the background, trying to learn techniques to book the cheapest possible flight and save a few precious bucks. And today is your lucky day because I am sharing my time-tested secrets. Here are a few of my favorite hacks!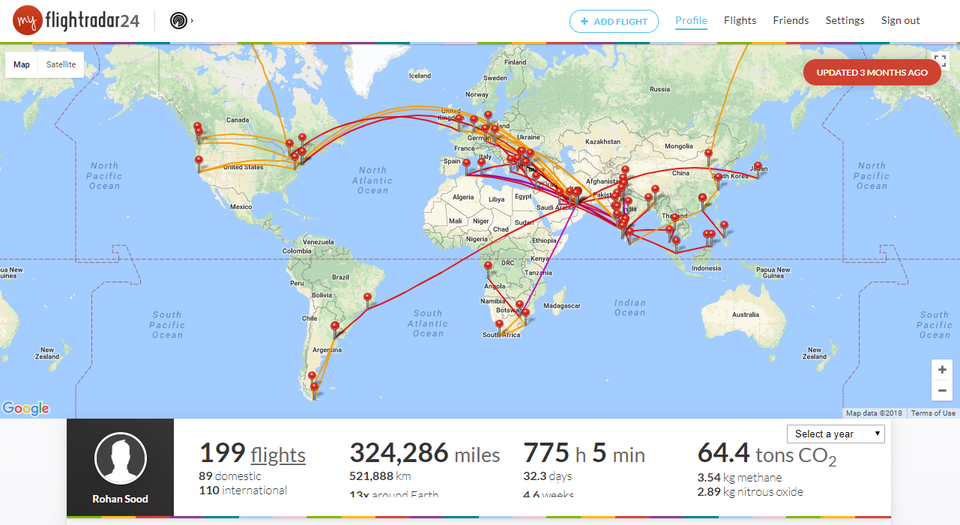 1) Use The Ultra-smart Website That Kayak and Google Use to Predict Airfare
I'm sure when you first began reading this article, you must've thought I would talk about how a website like Cleartrip, Makemytrip or Yatra as the end all and be all of online flight bookings. Well, I have a surprise for you! You may not have heard of a little-known website called ITA Matrix, but it has saved me hundreds of dollars on flights all around the world. ITA Matrix was developed by computer scientists from MIT and it covers every special need you could possibly have while booking a flight. I will admit that its interface will remind you of a time gone by, but hey, it saves you a lot of money!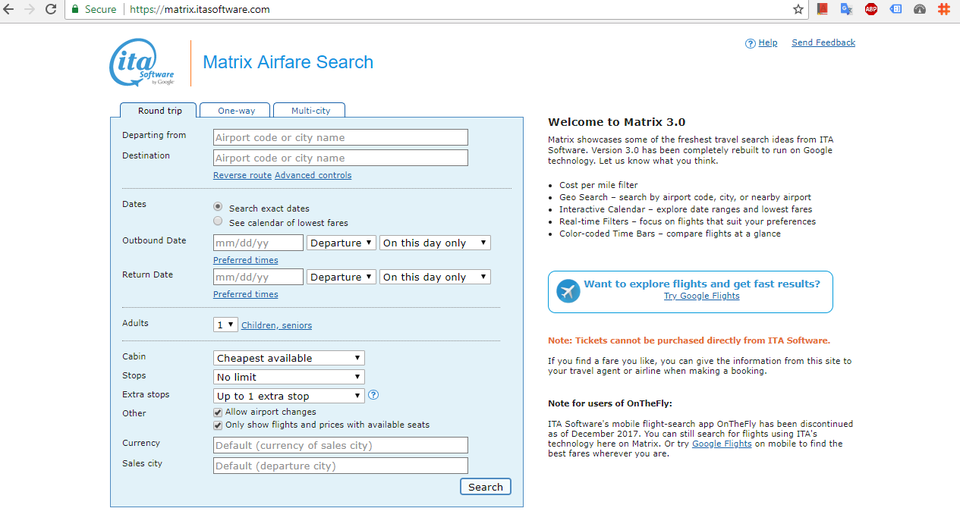 2) Timing is Everything
Honestly, there is no hard and fast rule on the best time to book a flight. However, there are a few general tips that I follow every time. First, I start looking for your flights as soon as I can to get a ballpark idea of what I should expect to pay. Next, I wait until about 6 weeks before my departure to book the flight. Even though you may get lucky and find an unbelievable last-minute deal,would you really want to take a chance and potentially cancel your trip just because flights got too expensive? As for the best days to fly, Tuesday and Wednesday tend to be off days since airlines carry fewer business travelers, meaning lower demand and hence lower prices!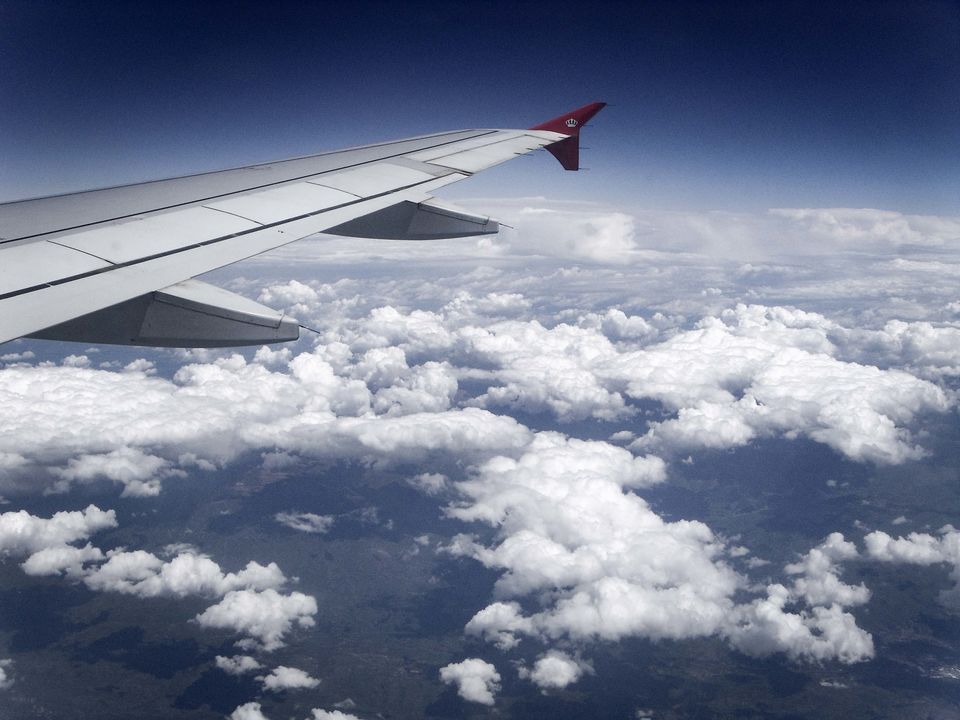 3) Not All Cookies Are Good For You
Almost all websites save your search information and understand that you're getting close to booking a flight with them. The more often you come back to re-check flight prices, the more likely you are to be offered a higher priced flight. How does one overcome this? Clear your cookies or open every site on a new incognito browser window!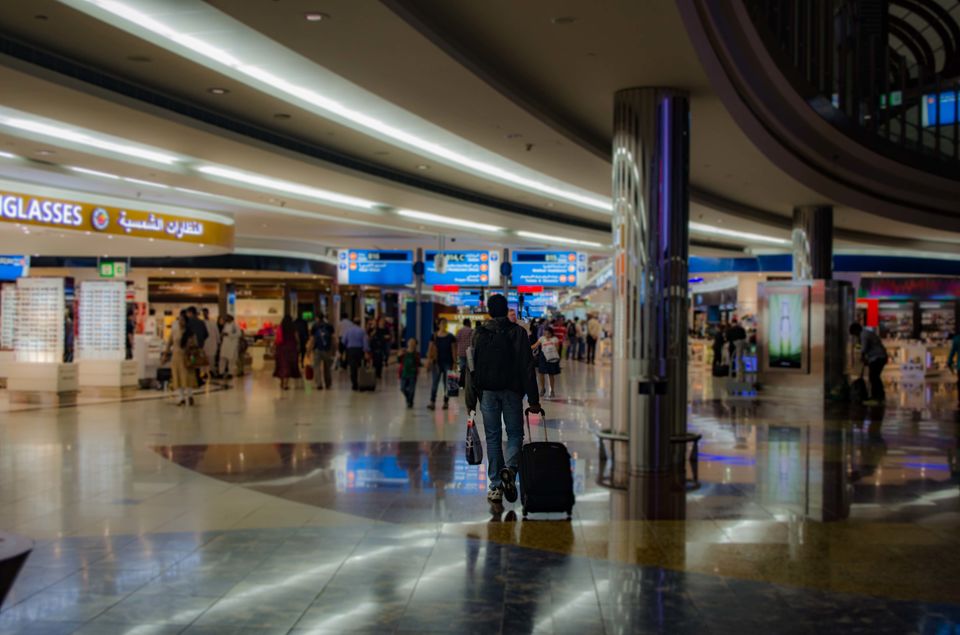 4) Check Alternate Airports
Some of the most popular destinations in the world often have more than one airport and I always make sure to check flights to all the airports at my destination. When I wanted to visit Turkey from Dubai, the flights to the main Ataturk International Airport were extremely expensive and I almost cancelled my trip. Luckily, someone mentioned that Istanbul had another international airport called Sabiha Gokcen. Surprise surprise! The flights were super cheap, and I was able to enjoy one of the most historic cultures found anywhere on earth.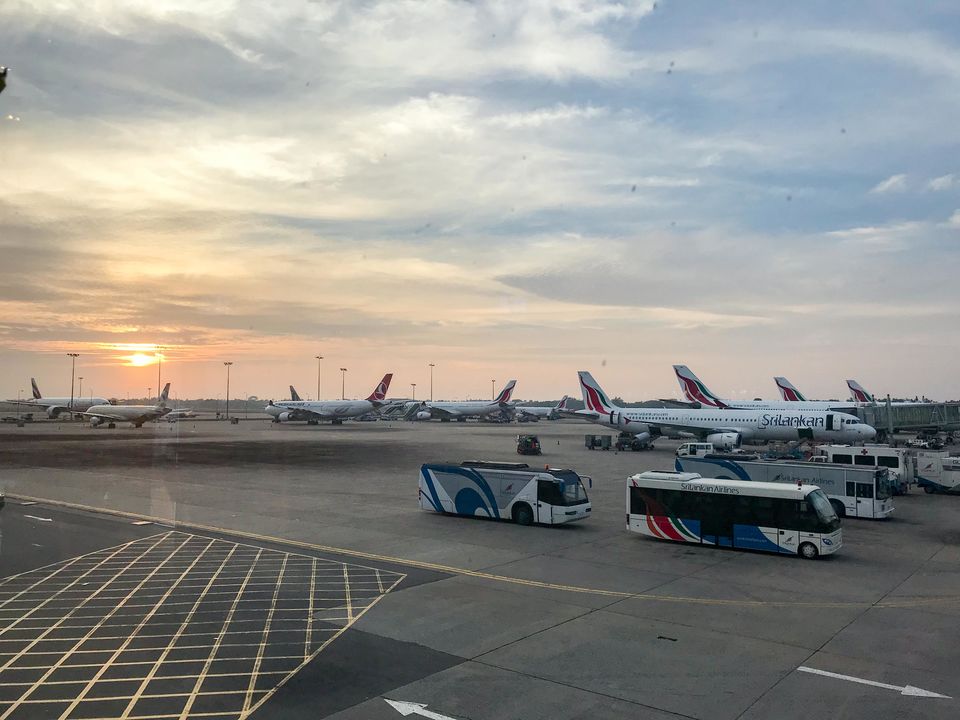 5) Join A Frequent Flyer Program
Remember that time you planned a summer trip to Leh with your besties and couldn't go because the flights were super expensive? I don't! Perhaps one of the most potent ways to save money on flights is to redeem miles earned through a frequent flyer program(FFP). An FFP lets you earn 'miles' every time you fly with an airline. Accumulated miles can then be redeemed for real flights. Make sure you sign up for such programs the next time you fly.
Now you may say that earning miles with a frequent flyer program would need you to shell money and fly frequently in the first place. But what if I told you that I flew Jet Airways round-trip from Delhi to Leh in the peak season for INR 1500 without having flown with them for over three years prior to that? How did I do it you may ask? I got a HDFC credit card that gives me Jet miles every time I use it.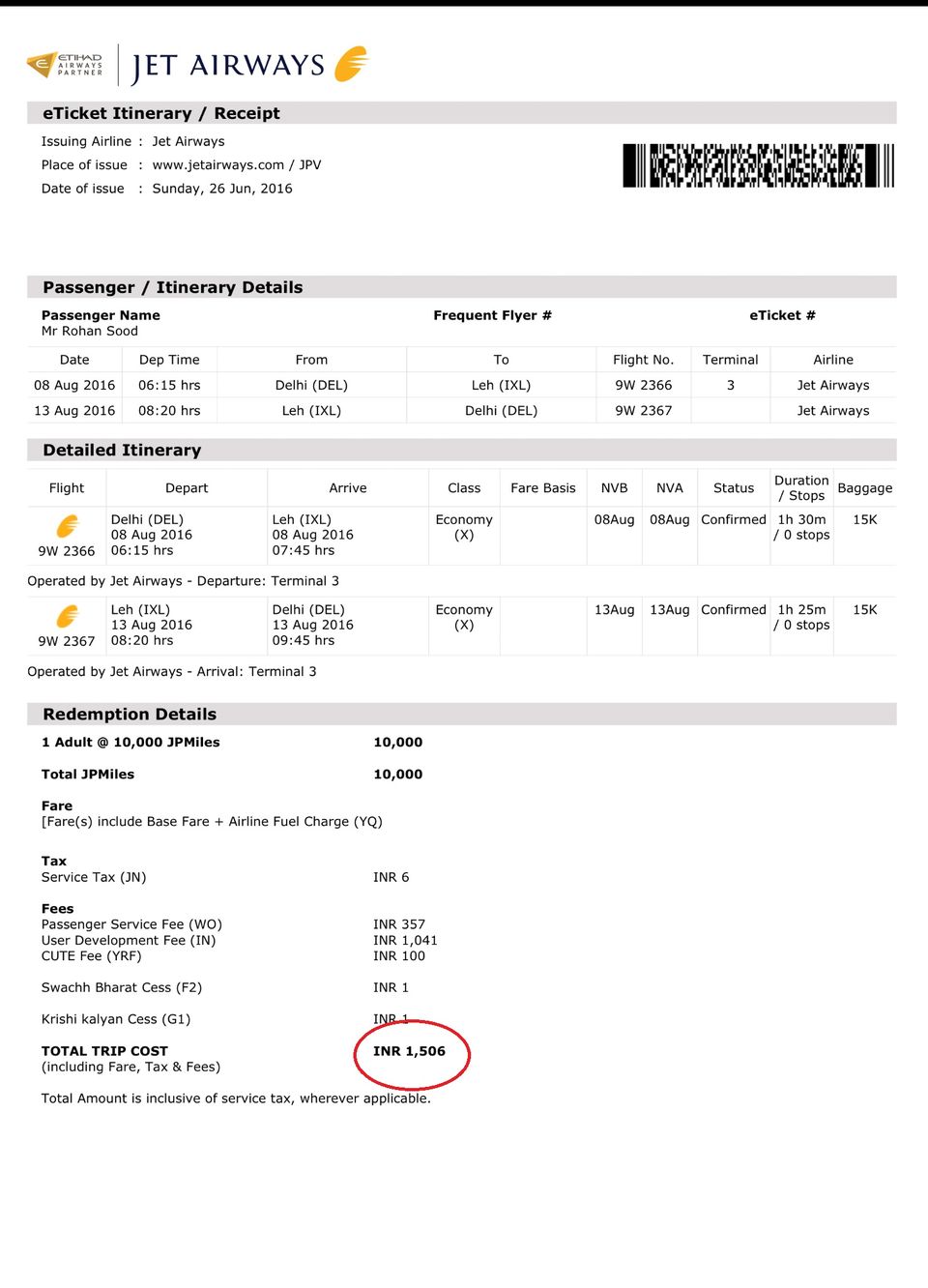 6) Use Skyscanner's Explore Feature
You know that feeling when you really want to travel but don't know how far your money will take you, literally? There is a tool to help you with that feeling. Skyscanner's 'explore' feature lets you enter your location and a budget and comes up with ideas to fly anywhere in the world within that budget. I was almost broke towards the end of my last trip to Hong Kong and I decided that I would travel further only if I could find a round trip for a measly 10,000 Rupees. I had almost no hope but Skyscanner found a round trip flight to The Philippines for just under 10,000 rupees. Thank you Skyscanner for taking me to a destination I had never even considered!
Do you love flying? What are your favorite flying hacks? Would love to hear from you!
A traveler at heart, I have been to 22 countries on 6 continents. My favorite experiences are plunging in to sub-zero Antarctic waters, renovating a Buddhist monastery in Sri Lanka and hiking Borneon jungles. I am also an engineer, a public speaker, a sustainability believer and a polar explorer. Follow my misadventures on www.passportuncontrol.com and Instagram @geeknextdoor