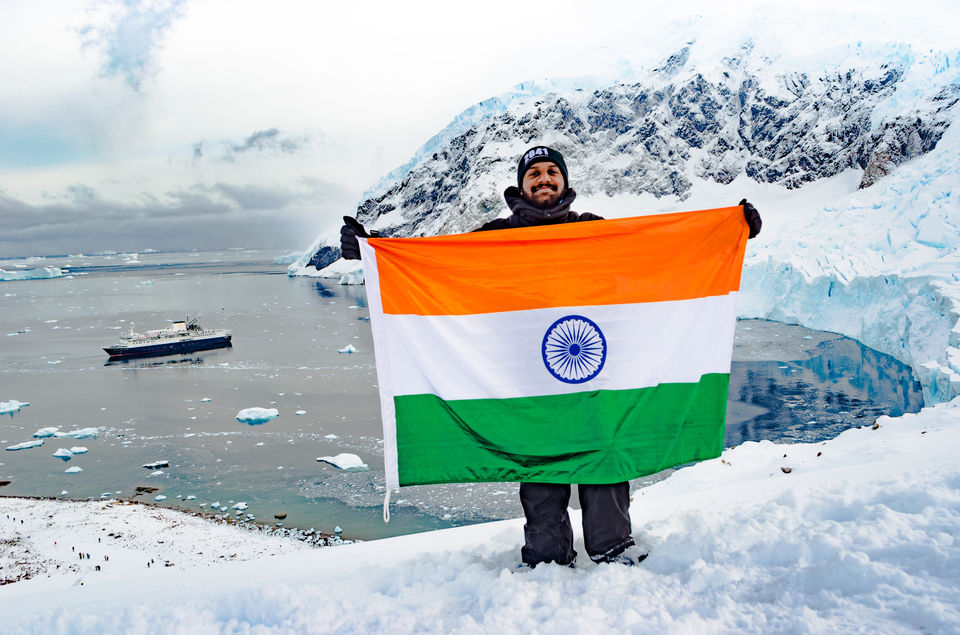 1. The Best Food Is Out on the Streets
The most amazing food I've had while traveling has not been from fancy Michelin starred restaurants but from food stalls on the street. Eating off the streets also gives you incredible insight in to how the locals eat and what their tastes are like.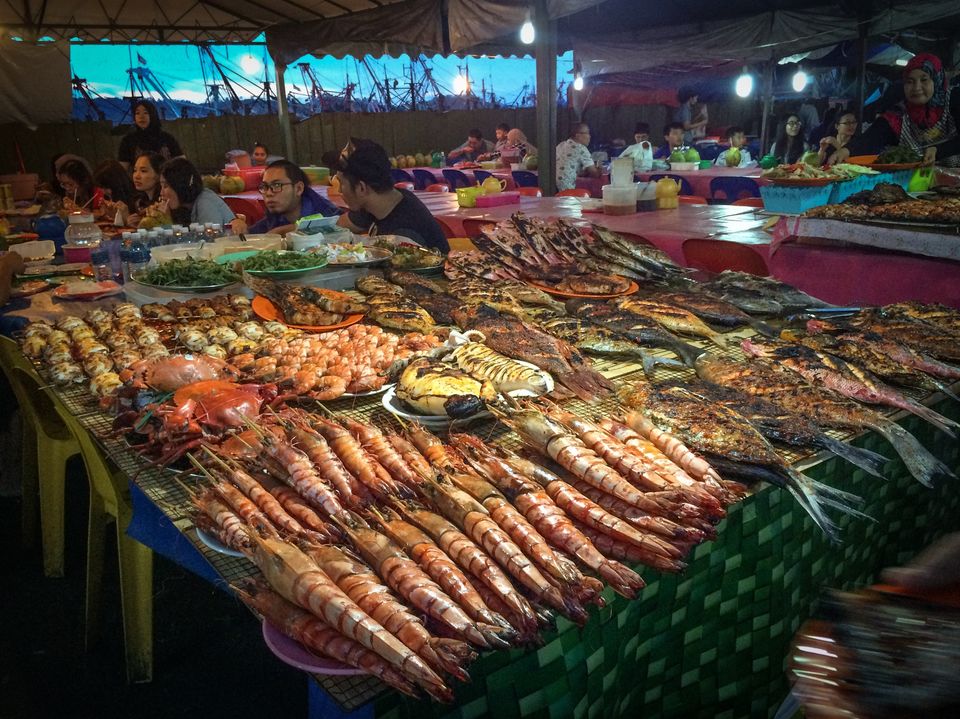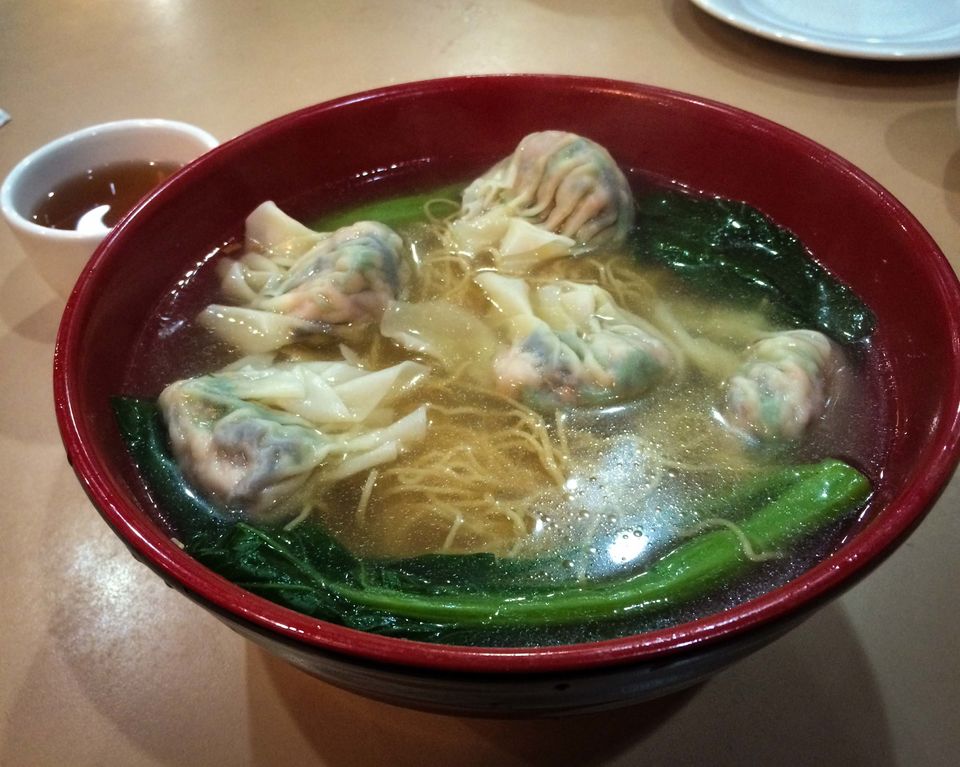 2. Put Down the Camera Every Now and Then
I love taking photos and I always travel with at least three different cameras. But with time I have realized the value of putting down my DSLR every now and then and to absorb the moment with the best camera ever – my eyes!
3. Sorry, Thank You and Please Take You Far
If there was one thing that traveling taught me about myself, it was that I did not say sorry, thank you and please enough! Ever since my first trip outside of India, I have tried to use these words more often. You would be surprised by how these words help you make friends, get respect or just make someone's day. If you want to take it to the next level, learn these words in the local language.
4. Let the Journey Take You Instead of You Taking the Journey
When I first started traveling I was an over planner. I would plan my trips to the day, make bookings months in advance, and even make an account of every dollar I spent. I am not saying that this is necessarily a bad habit, but somewhere along the way I realized I was spending more time planning the trip instead of doing what I really loved - traveling! Have a rough idea of what you would like to do on a trip and let the journey do the rest for you.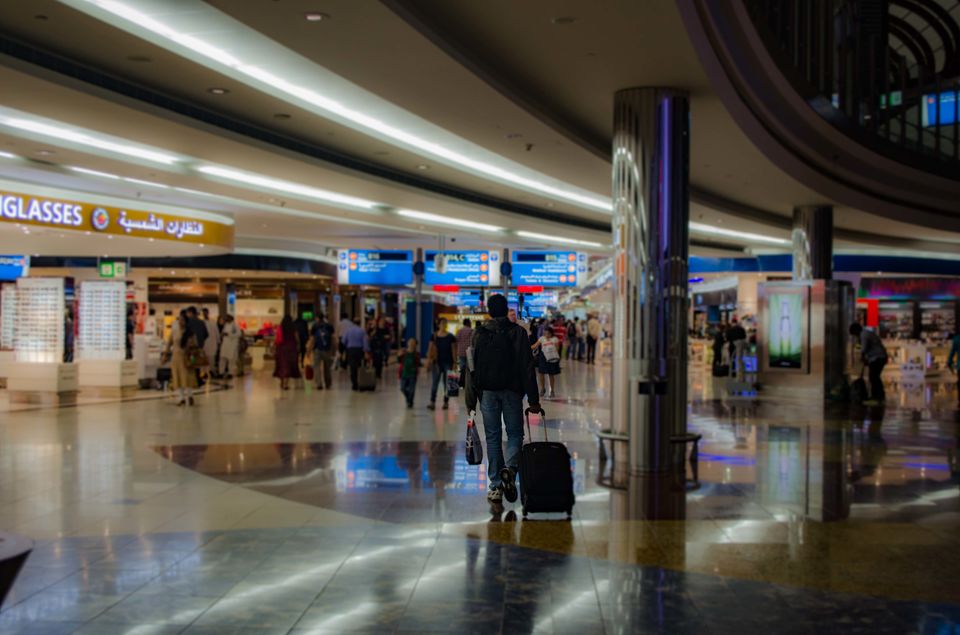 5. Say Yes to Being A Little Crazy
During my trip to the Antarctic, I was offered a chance to plunge in to freezing Antarctic waters. Was it life threatening? Yes. Did I say YES to it? Absolutely! This is by far the most badass thing I had done in my life and I couldn't be more proud of myself.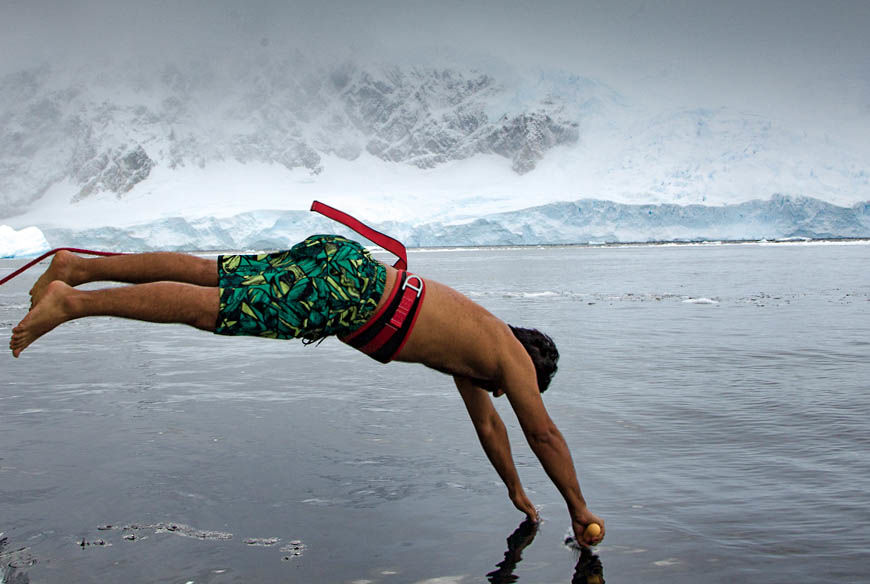 6. The Best Things in Life Are Free
Some of the best moments I have had while on the road haven't costed me a cent. Catch a sunrise, walk around a park or experience a street fair. They're all free!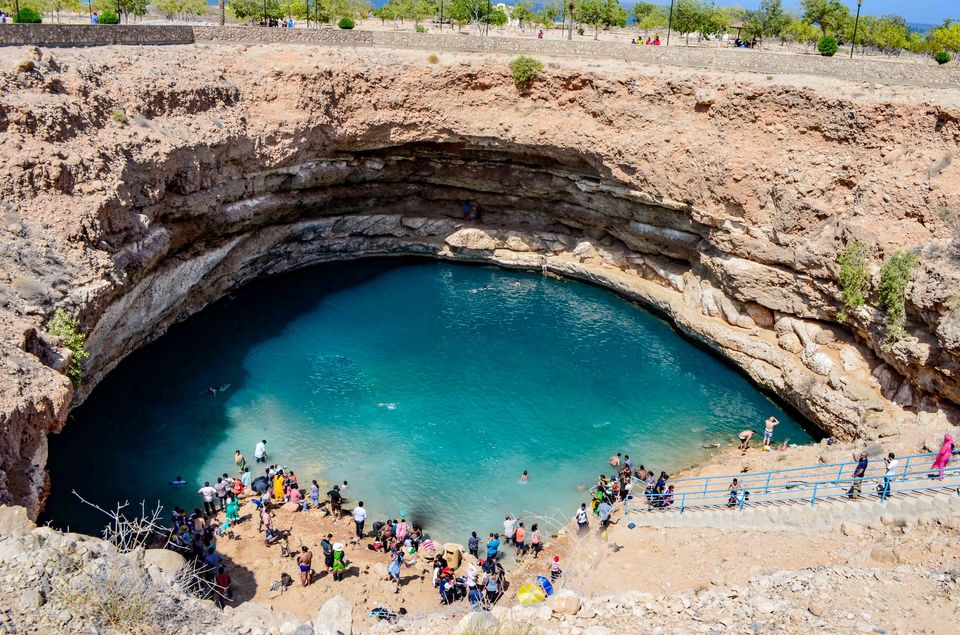 7. Hostels > Hotels
One of my favorite things about traveling is staying at hostels. Although I was apprehensive to begin with, fearing hostels are unsafe and unhygienic, I was surprised to know that this could not be further from reality. Not only have I stayed at awesome hostels around the world and saved money, it has also been a wonderful way to meet new people and find travel buddies while on the road.
8. Travel During the Off Season
I prefer exploring places in the off-season when the crowds are thinner, hostels are cheaper, and queues are shorter. Not only does this help save money, it also helps save time that I can then devote to other things I would like to do on the trip. My most recent off-season trip was to China in December. Can you imagine having one of the world's most popular tourist attractions, The Great Wall of China exclusively to yourself for hours? Sure, December in Beijing is cold, but I'd take that deal any given day.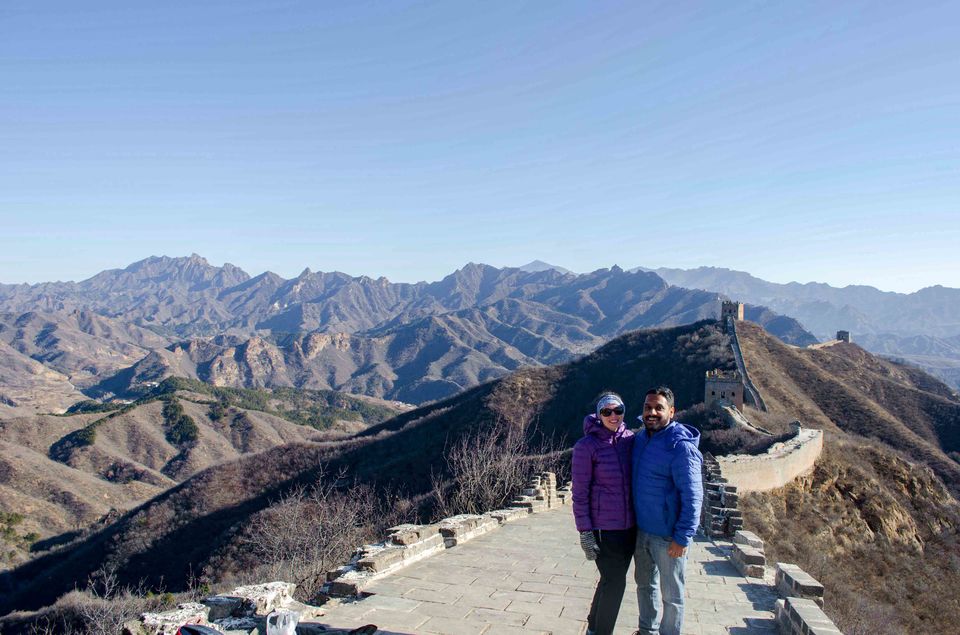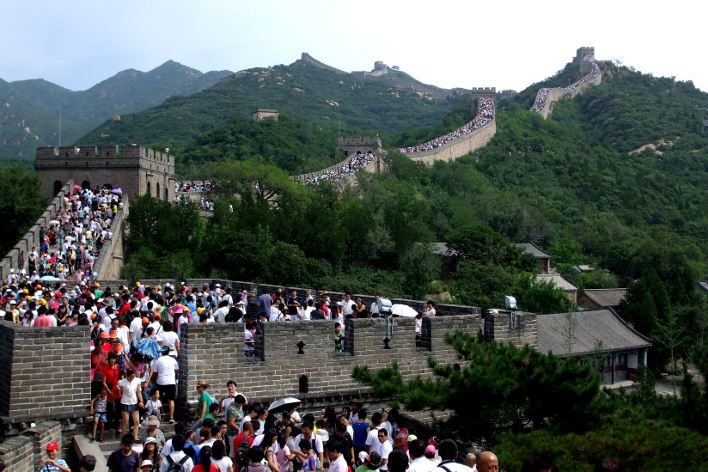 9. Pick Experiences Over Possessions
I don't mean to be preachy, but I try not getting caught up in buying gifts or souvenirs that I know I would never use. My focus is always on exploring a new destination and its culture to the fullest.
10. Walking Is the Best Way to Explore A New Place
One of my favorite ways of exploring a new place is on foot. Nothing comes close to the joy of putting on your favorite shoes, grabbing an old-school map and spending hours navigating and discovering new destinations. Admittedly, I do get lost every now and then, but hey, that's travel! Walking is also another way to experience a place like a local and to understand what it means to live in that country.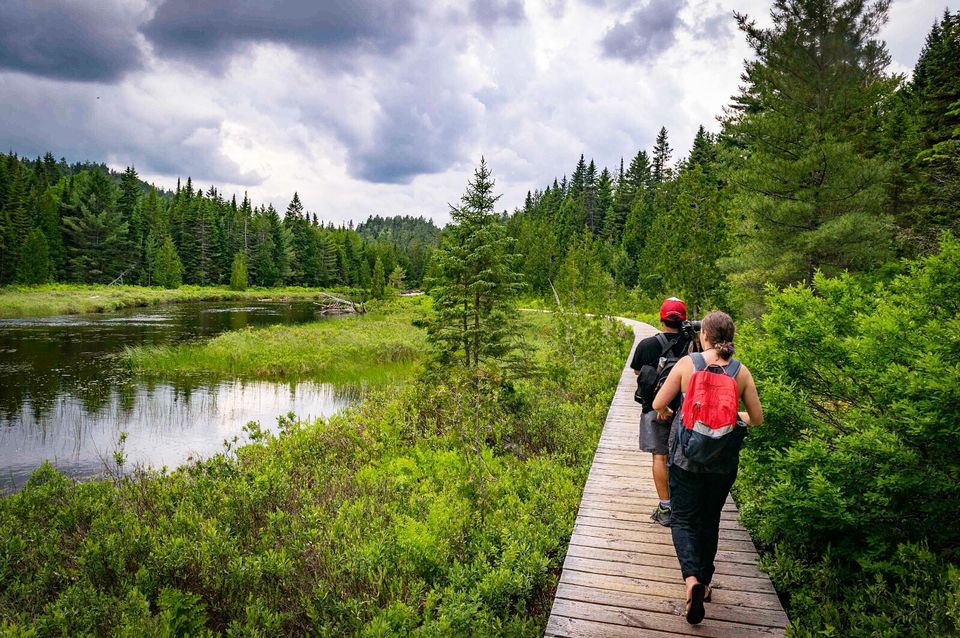 11. Avoid Tourist Packages
Although tourist agencies offer convenient and reliable options, they are highly inflexible and are often way more expensive than doing those activities by yourself. Before any trip, I take out time to do research and scope out potential activities and trips that I find interesting. I then get in touch directly with the operator and make my bookings at discounted prices.
12. Join Loyalty Programs
Every time you fly, rent a car or stay at a hotel, make sure to sign up for reward programs. These points go a long way in helping you travel further and cheaper. If you find managing reward programs to be a hassle, try the AwardWallet app – it gives you quick access to your balances and membership numbers even without an internet connection.
13. Clear Those Cookies
Flight booking sites use cookies to spike airfares on routes that you may have looked up frequently. Say if you are researching an upcoming trip from Mumbai to New York and have checked the airfare often, the search engine understands that you really want the flight, and "guesses" that you might be willing to shell out extra bucks for it. While a lot of people get around this by using incognito windows, clearing your search history and cookies is safer.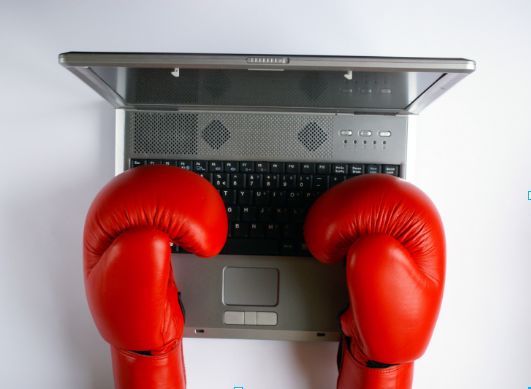 14. Get A Portable Phone Charger
All it takes for phone battery levels to plunge is some navigation, a few posts on Snapchat and a video call to a loved one. Till the time the Apples of the world figure out a way to make phone batteries last longer, do yourself a favor and grab a portable charger before your next trip.
15. Carry A Pen on International Trips
If you're on an international flight, there is a good chance you would be required to fill out immigration forms upon landing. Make sure you carry a pen with you, flight attendants aren't always generous.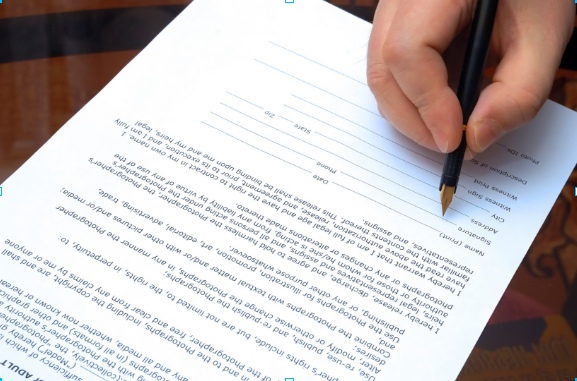 16. Reserving Seats on A Flight for Couples
Travelling in a pair? Choose the aisle and the window seat in the same row. With a slim chance that someone would choose the seat between you, you would get the entire row to yourself. If someone does pick the middle seat, just request them to swap places with either of you two. They would gladly oblige.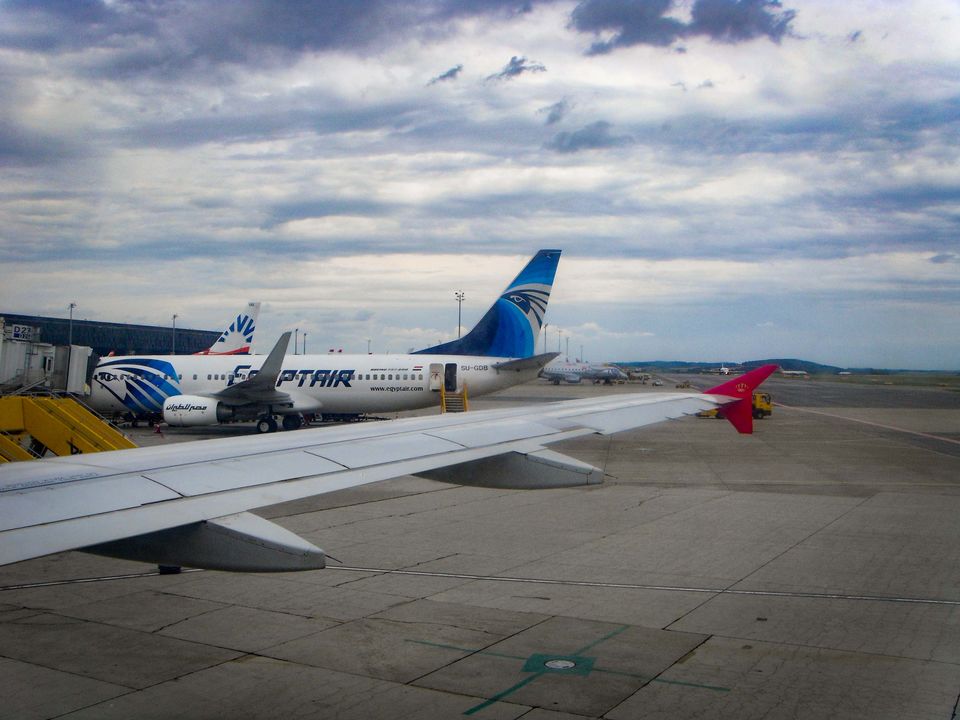 17. Pack Smart
With most airlines charging extra for checked-in luggage, try packing all your stuff in just the carry-on. Think that can't be done? Roll your clothes to save room, stuff your underwear and socks in your shoes and use Ziploc bags to save even more space! Finally, use the PackTheBag app – it promises to never let you forget something for a trip.
18. Use Ultra-Smart Software That Kayak and Google Use to Predict Airfare
You may not have heard of a little-known website called ITA Matrix, but it has saved me hundreds of dollars on flights all around the world. ITA Matrix was developed by MIT computer scientists and it covers every special need you could possibly have while booking a flight. I will admit that its interface will remind you of a time gone by, but hey, it saves you a lot of money!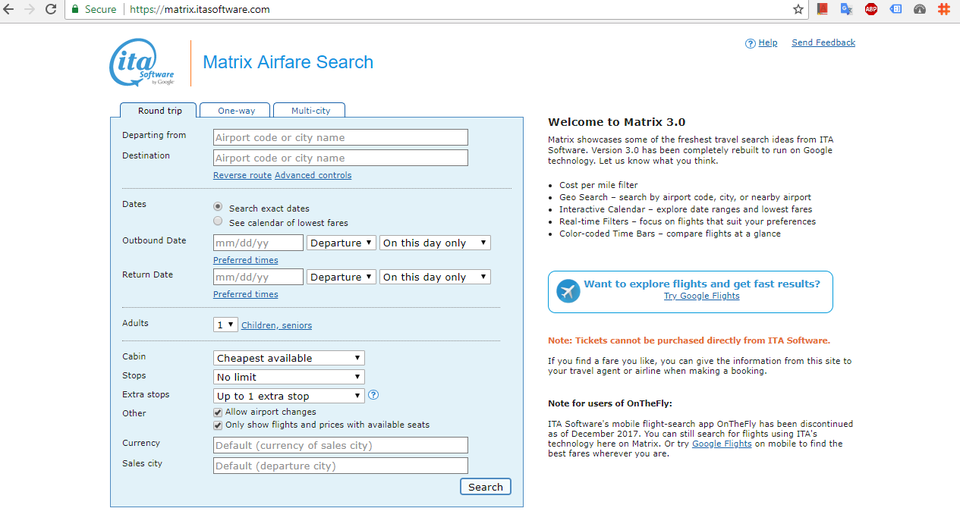 19. Wake Up Early
EARLY BIRD GETS THE WORM. Some of my favorite travel moments have been at dawn. Catching a sunrise somewhere, being on an animal safari or swimming with whale sharks, these are all activities that need you to be up and about early in the day.
20. Take Time Out to Volunteer
Who says traveling and volunteering don't go hand in hand? I would argue that it is one of the best ways to experience a new place. Not only do you get to work for a positive cause, you also learn what it means to live life as a local. One of the most rewarding travel experiences of my life came about in Sri Lanka where I, as a part of an international team, volunteered to renovate a Buddhist monastery as a part of a community development project. We worked, lived and ate together, exchanging anecdotes on issues ranging from politics to religion and science. Bonus? That's also how I met my girlfriend *wink*.
21. Use Your Debit Card Instead of Exchanging Currency
There are several benefits to using your debit card over exchanging currency. Not only do you save money on transactions, you also do not have to lose sleep over carrying hard cash with you. Almost all ATMs around the world accept Visa and Mastercard, so even if you do need cash, just walk up to the nearest ATM. However, make sure you call your bank to let them know you'd be using your card outside of your home country.
22. Disconnect to Connect
I have saved my favorite tip for the last and I cannot possibly stress this enough. While on vacation, you need to disconnect to connect. Who wants to see that mail from the pesky manager, an ugly text from an ex or the 10th call from your overly worried mom asking if you've had lunch? Do me a favor and get out there and live your best life.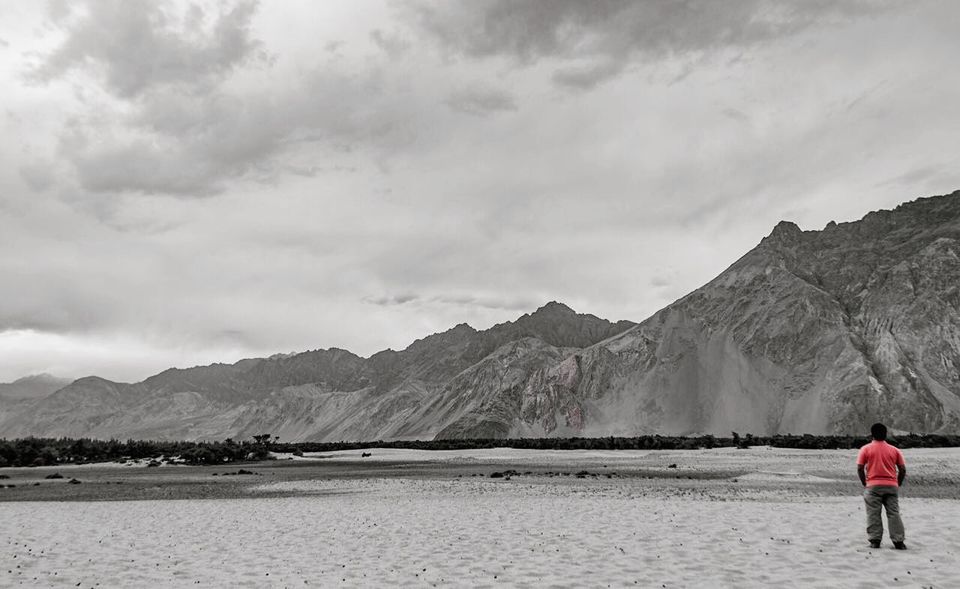 A traveler at heart, I have been to 22 countries on 6 continents. My favorite experiences are plunging in to sub-zero Antarctic waters, renovating a Buddhist monastery in Sri Lanka and hiking Borneon jungles. I am also an engineer, a public speaker, a sustainability believer and a polar explorer. Follow my misadventures on www.passportuncontrol.com and Instagram @geeknextdoor