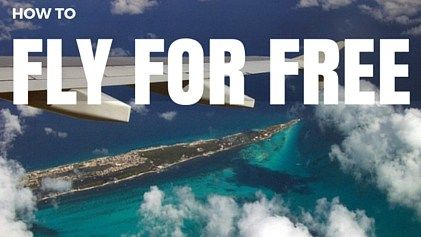 We Indians crave for free talk time, free movie ticket, freebies, free rewards and so on... Have you ever pondered over the possibility to fly for free?
Fly For Free
Your dream destination on free tickets, fancy that? Imagine a trip you don't pay for your air ticket! "Award tickets" are a reality! I assure you that,it isn't a ponzi scheme. I have " flown for free " couple of times. Well, you could too...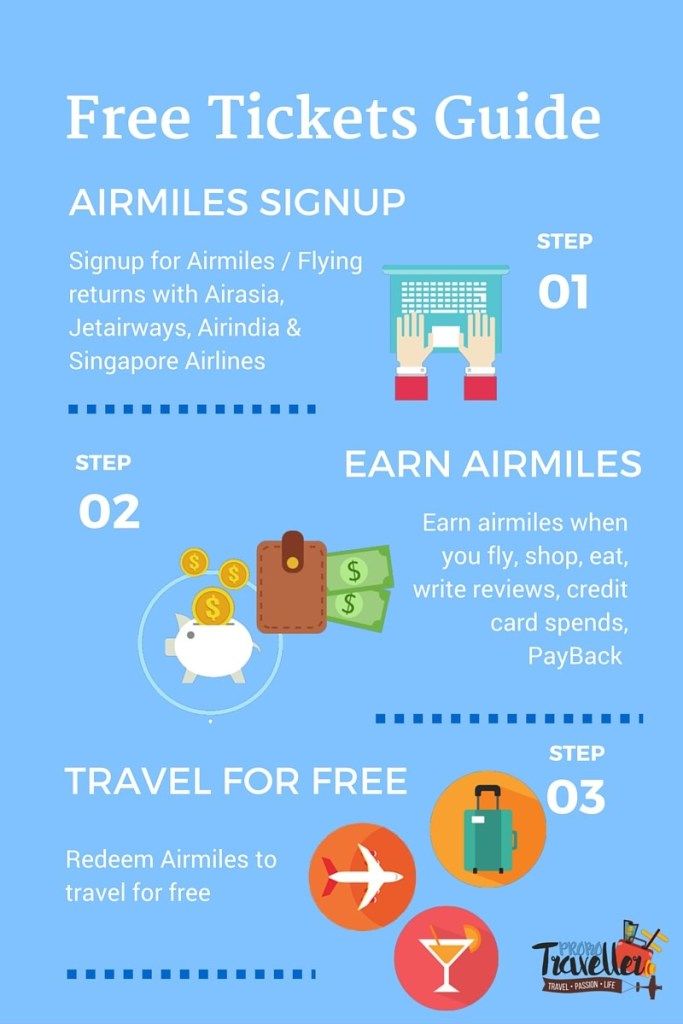 Signup for Frequent Flyer program: Signup for the frequent flyer program with the individual airline. Airasia, Jetairways, Airindia and Vistara are the only four Indian airlines offering Frequent Flyer Program in India. You could as well signup for Etihad or Singapore airlines to accrue air miles. Ethihad, the Jet Airways partner, utilizes JP Miles Program (Frequent Flyer Program offered by Jet Airways) and Singapore airlines offers Kris Flyer Program. The frequent flyer number is unique for your profile and keeps track of your air travel information and the points accrued for each journey. It is important to quote your FF number while booking an air ticket with the airline to earn air-miles. Frequent Flyer registration is simple and hassle free! Few of the quoted airlines do offer bonus air miles during sign-up.
PS: Vistara, a new airline (TATA venure), is currently operating only in three routes.
"Air-Miles - the key to fly for free
Earn Air Miles: Air Miles are the points accrued against each air travel. You accrue points as and when you fly with the respective airline offering frequent flyer program. The number of air miles awarded for each journey depends on the chosen airline, the travel sector (such as Economy / Business), the distance etc..,
Well, flying isn't the only way to earn air-miles. Read How to earn air miles, a concise guide to earning air miles in the Indian aviation sector.
Travel for Free:
Yes! Travel for Free using your air miles! Earn sufficient air miles to fly for free. You could check the air miles required for free redemption in the airline website by logging in to the respective Frequent Flyer program with your planned dates and sector. Air miles redemption policy is unique to each airline. Also, it would be prudent to redeem free tickets against your miles by booking in advance, for ,the airlines have select seats against air miles redemption.
However, fees such as airport tax are levied on the passenger and would need to be paid for.
"Nothing comes for free
Isn't it fancy to fly for free? Well, honestly you don't get it for free all together! The air miles are akin to cashback. The more you fly, the more you earn air miles and you fly for free on the accrued air miles.
You have to become/be a frequent flyer or a smart buyer to fly for free! Be a smart buyer and channelize your spending on credit cards and debit cards aimed at converting them to air miles.Well, don't stretch a leg and an arm to earn air miles, that is, don't be a lavish spender just to earn air miles!