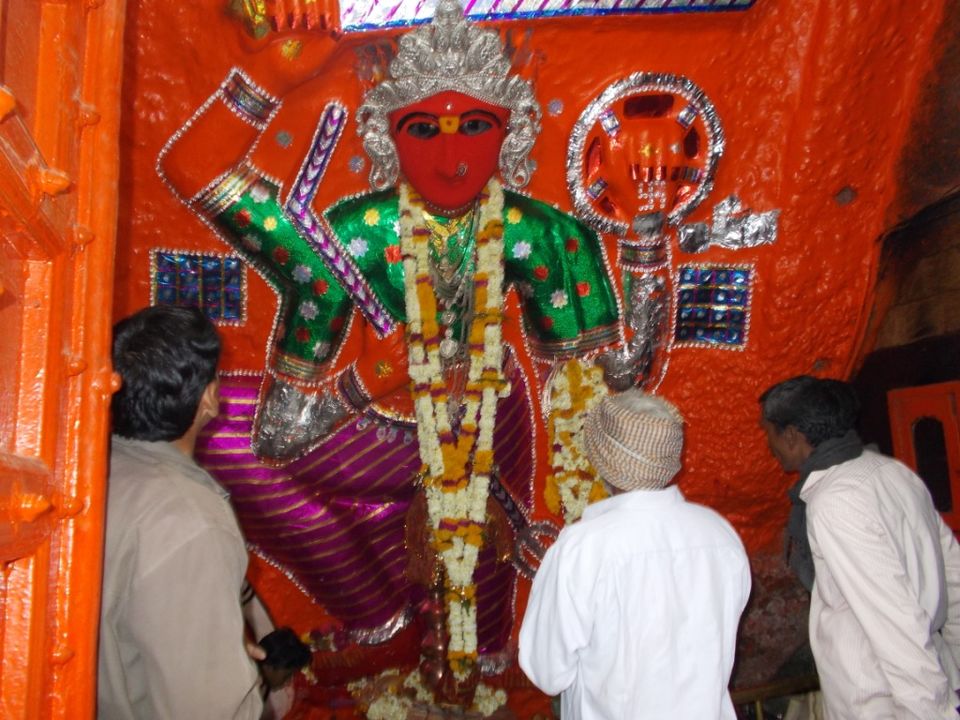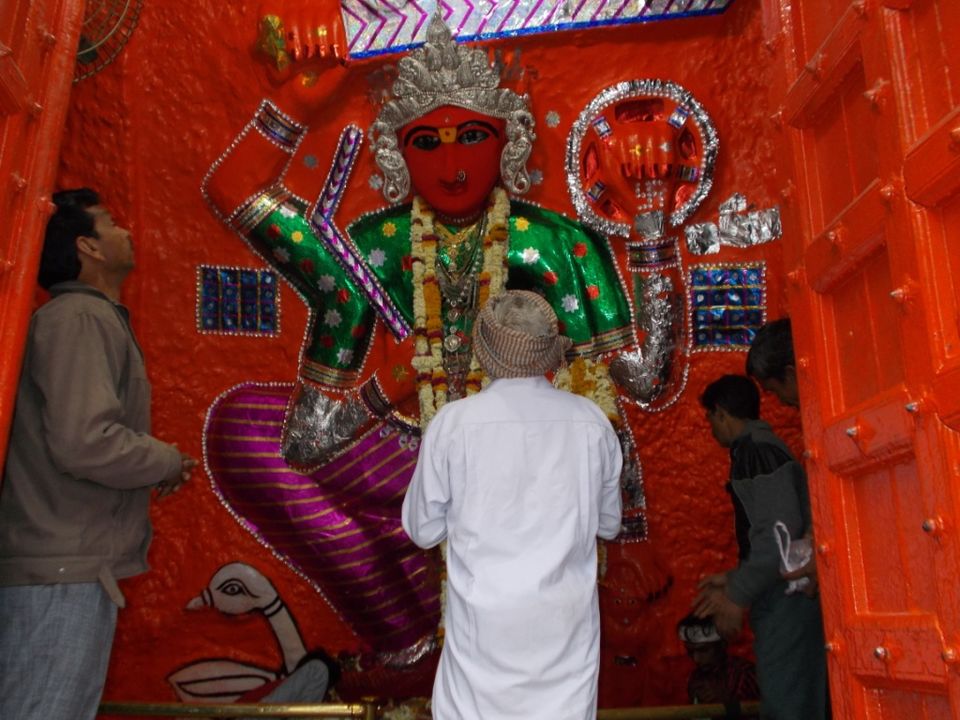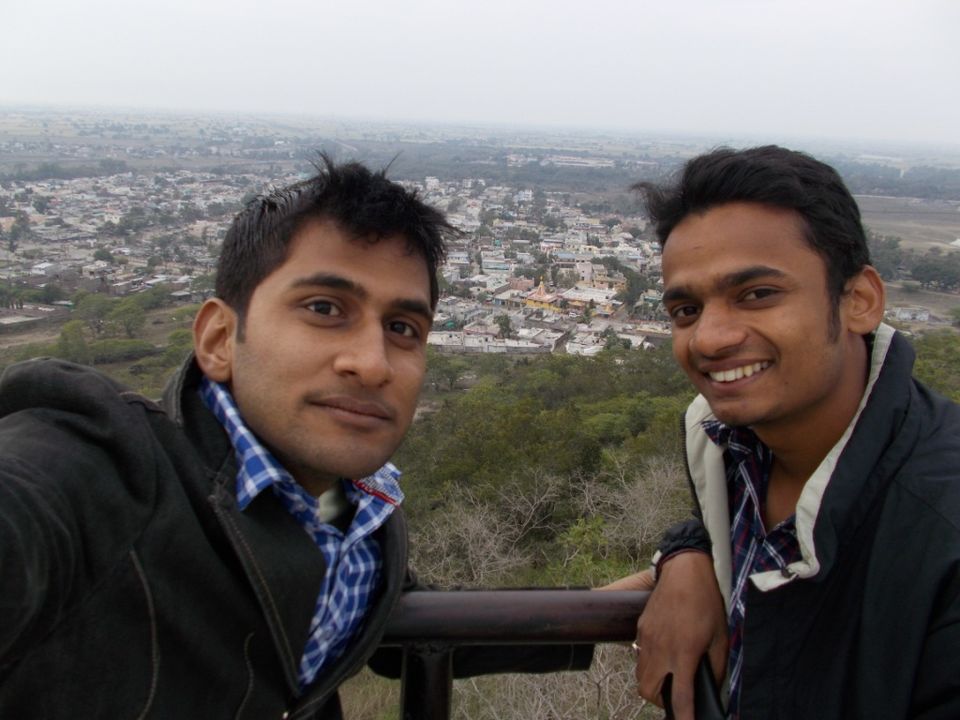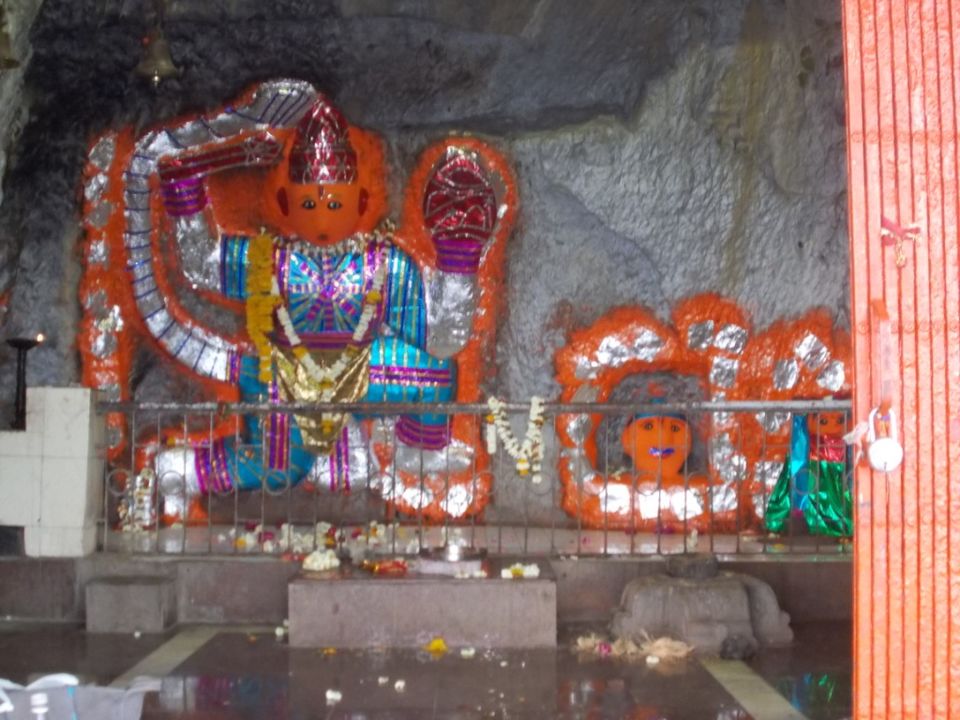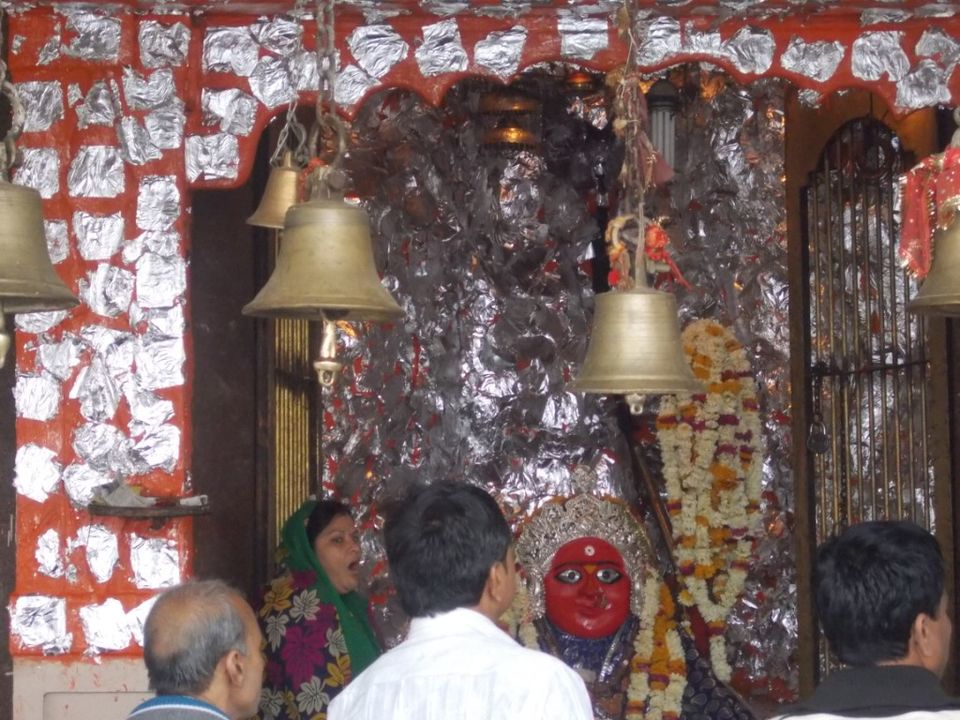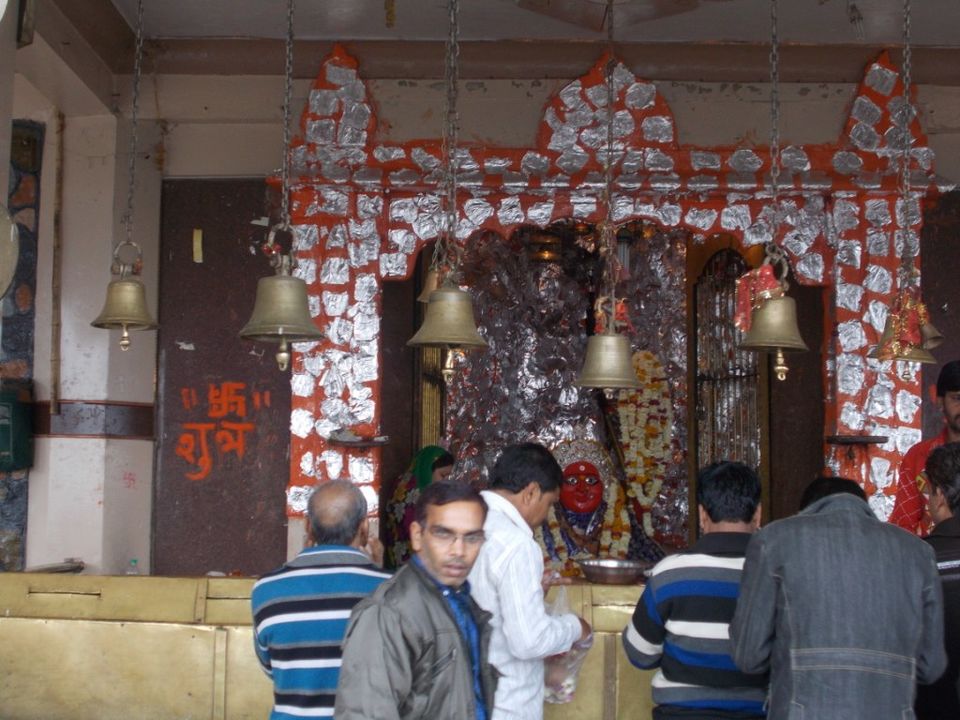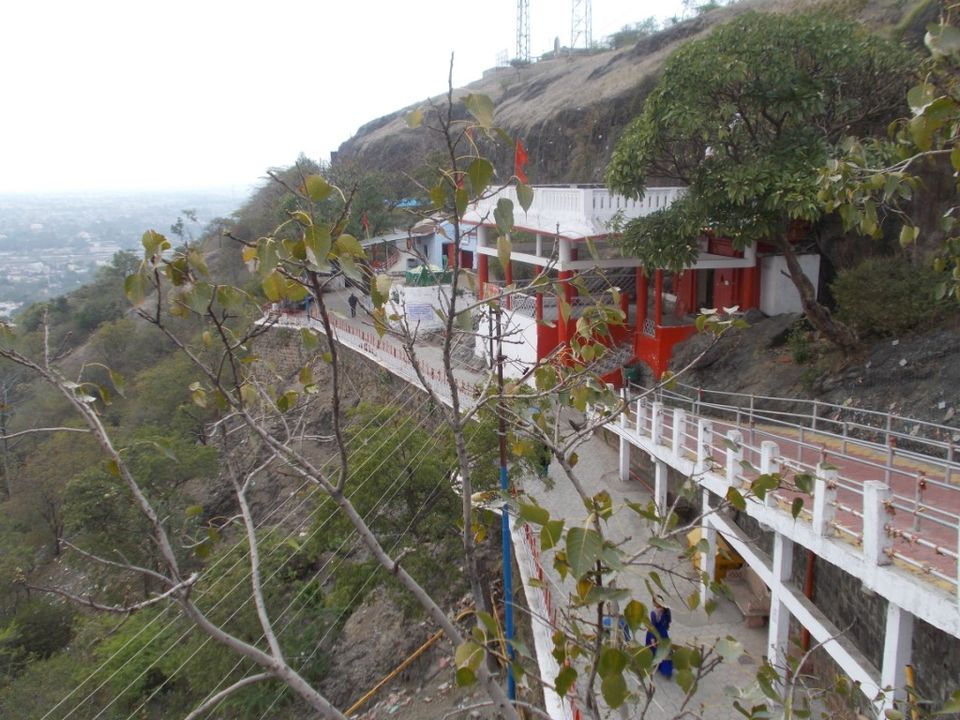 These are pictures of the great temple of Dewas. Also known as hill of the Goddess Chamunda Mata and Tulja Bhavani Mata. Tekri is a conical hill in Dewas. Dewas derives its name from this hill. It is situated at an altitude of 300 ft above sea level and is mounted by a broad flight of stone steps. Situated on Agra-Bombay Road, at a small hill locally known as Tekri. At the top of the hill, there is an image of Devi Chamunda cut on the rocky wall of a cave. The hill has two big temples of Devi Chamunda (Choti Mata) and Tulja Bhavani Mata (Bari Mata).
Dewas is an important region of Malwa. 7 kilometers south of Dewas is Nagda village. From historical proofs it has been known that about 5 centuries before Christ, Nagda was main city of Malwa as well as a main business center. When Ashoka was the Governer of Ujjaini, he used to visit this place. On the basis of archeological survey, remains remains have been found from 5th century BC till later years after Christ. Nagda village occupies a prominent position in Indian history.
Dewas city is recognized by the mountain here. It belongs to Vindhyachal mountain range. Here we found temples of Goddess Chamunda and Tulja Bhawani. Near Chamunda temple is the Bhairav Temple. It is a cave temple. According to ancient belief it belongs to the time of Vikramaditya reign. Historical proofs shows that it is a religious temple constructed during Raja Bhoj's reign, and reconstructed during Rajput and Maratha reign. On the tekri is the Shakti Peeth of the Nath Yogis. The priest if the peeth traditionally belongs to the Nath community. According to the Nath history, we find Bhrathari, brother of King Vikramaditya, who has relation with this region belonging to Naths. Yogi Gorakhnath was also related to this region. According to evidences of 250-300 years, it has been proved that this is a region of meditation of the Nath yogis. The Hanuman temple situated on the Chamunda mountain belongs to this ancient range. Near this is the Kalika temple in which is situated a water pool.
In 1899 famous Nath yogi Satguru Sheelnathji had come to Dewas. He had established his Dhuni in the Malhar and the Lal Bhawan on the tekri below the temple. This building is above the arena. Famous classical singer Ustad Rajjabali Khan Saheb was the disciple of Sheelnathji.
According to various proofs, it has been known that many kings had sent offerings to this temple, some of them being renowned ones. From time to time offerings had been sent by Prithviraj Chauhan, Rana of Udaipur, Peshawas and the Pawars to this temple.
Many medicinal plants were found on the tekri that were beneficial in curing many diseases. Several waterfalls were sprang out from here. Till 1954 the minerals and elements found in the water were beneficial for health by either bathing in it or by consuming it. With regards to history, archeology, mythology and environment, Chamunda tekri is a very important region.
In the south of the tekri is the temple of Tulja (Elder) Mata. According to historians it is contemporary to the temple of Chamunda Mata. In the temple is the half statue (upper portion) of the Goddess Tulja. Goddess Tulja and Chamunda are both sisters.
About 2000 years ago the tekri and the surrounding areas were covered, for miles, by the dense forest. Being an isolated\ place filled with environmental completeness, many ascetics visited this place for the meditation amongst whom, Bhrithari and Yogi Sheelnath were main. From tone to time for the comfort of the pilgrims, construction work has been done.
Fir milege kahi kisi roj ghumte firte :)
A blogger from Madhya Pradesh :)