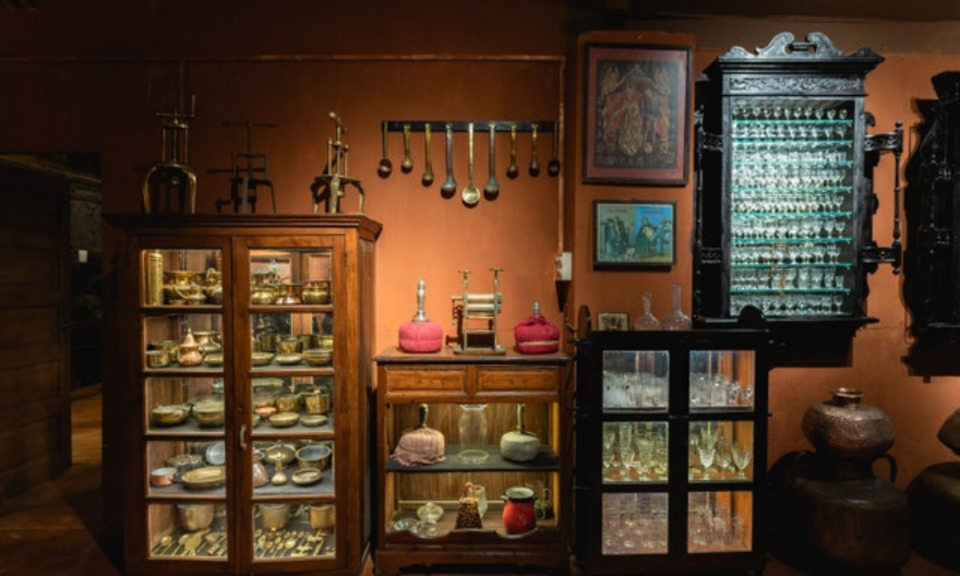 Goa, the party capital and one of India's most popular tourist attractions is famous for its locally brewed drink – Feni (a drink made from coconuts or cashews). And while tourists visit Goa from all over India for a swig of this local drink, we do not know the history of the alcohol or its variety.
Guess what? The first-ever alcohol museum in India has come up in North Goa's Candolim.
Imagine a museum that's dedicated only to alcohol! Its history, evolution, and the story behind local adaptation, and consumption. Like feeling a little bit tipsy? Well, dig in deeper for all the details.
All you need to know about the destination
The objective behind starting this upcoming museum is to make the world aware of Goa's rich heritage and the story of Feni.
Located at the Candolim beach of North Goa, the Museum is named 'All About Alcohol'. The museum is a brainchild of Nandan Kudchadkar, owner of Club LPK (Love Passion Karma) and an avid collector of antiques.
The museum is house of hundreds of artefacts, particularly related to Feni. It houses traditional glass garrafoes and centuries old metal instruments that were used in making alcohol.
As per the media, the entire museum is filled with artefacts from his personal collection, collected over 30 years!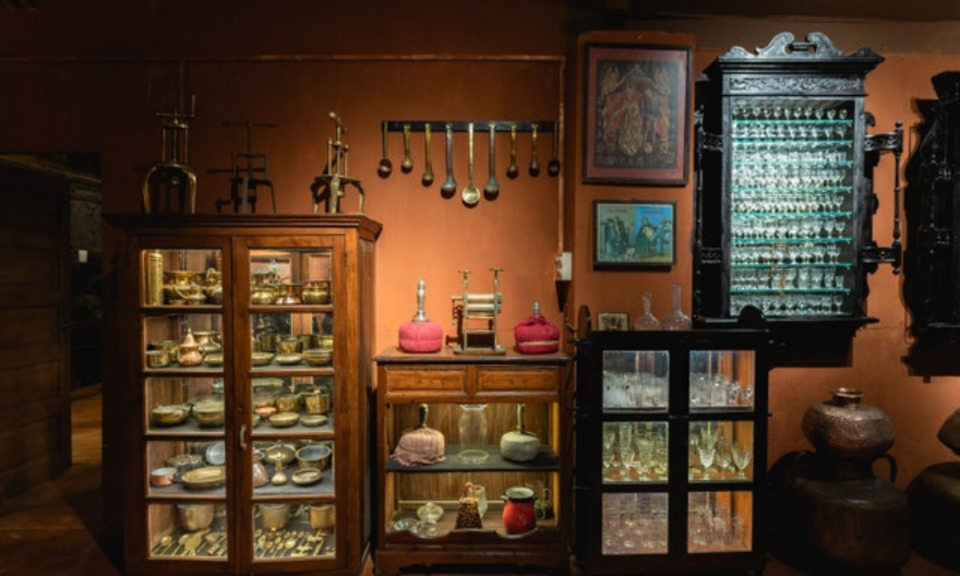 ALL ABOUT ALCOHOL is also all about its unique architecture
Spread across 13,000 sq ft, the museum is divided into five rooms taking its visitors on a journey from distillation to fumigation.
An old style Goan Tavern has been created using bottles for the Feni Cellar. In the cellar, you can even sample some of the Aged Feni dating back to 1946!
The museum is a house to centuries-old glass vats, quaint-looking glass bottles, ancient alcohol-making implements, and distilling equipment from India and the world. Also, you can signup for an in-house feni tasting and pairing session.
Goa's alcohol museum has many utensils, glass vats, bottles, and other paraphernalia linked to Feni.
Cost & timings
The Museum is open from 4:00 pm to 8.30 pm, and you can visit free of cost
The inspiration behind this boozy affair
Kudchadkar told the media, "I've done many alcohol tours and trails across the globe, but as far as I have seen, these are only run by brands—so if you go to Scotland, you can learn about a specific single malt's journey, but it's very hard to get an understanding of the history of the spirit in a cohesive manner"
So, All About Alcohol has been devised to represent the multiple aspects of the alcohol production and consumption process.
Feni: The unique Goan spirit
The Portuguese had imported cashew nut plants to Goa from Brazil in the 1700s. Cashew feni is the second distillate of the juice of cashew apple. Kudchadkar adds "Feni is such a uniquely Goan spirit and it has such an interesting story that is linked to the history and culture of the state as a whole."
The museum aims to lay bare the rich history of the Goan signature drink and showcase Goa as something different than usual.
We can't wait to make a pit stop at this place, what about you? Tell us about it in the comments below. Or write about it here on Tripoto and earn Tripoto Credits!
Follow Tripoto on Telegram to get early access to top travel stories every day.
Share your stories on Tripoto's Clubhouse channel!
Follow me on Tripoto and Instagram @viral_paun for more travel stories!