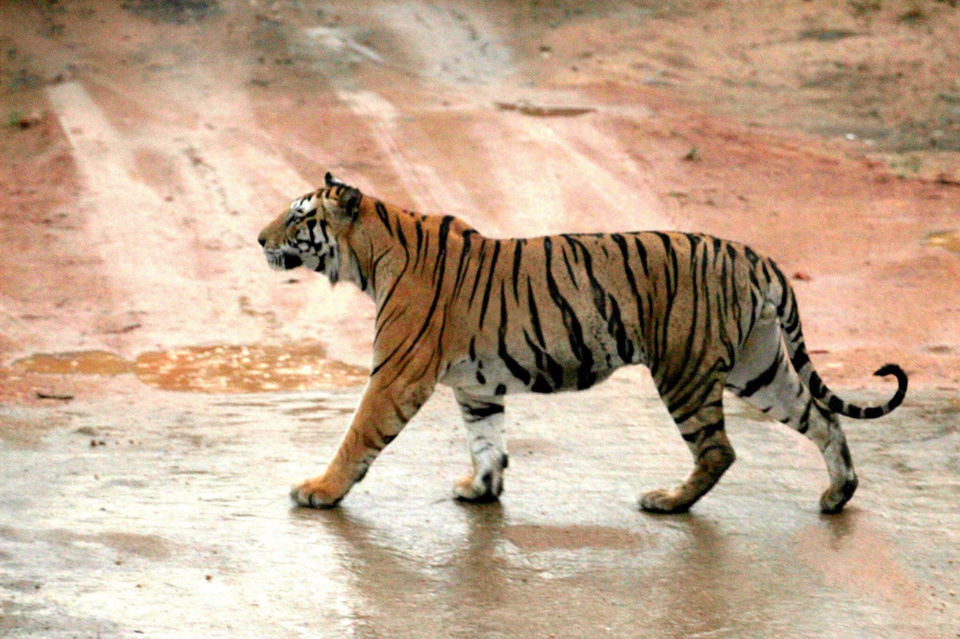 Total distance: 1051 kms
Fuel cost (petrol): INR 8,699
Toll: INR 235
After months of procrastination, I finally got around to jotting down your Kanha trip! We drove from Pune-Kanha national park which is roughly 966kms. Our first stop was Nagpur, 715km from Pune. We took a quick detour from Dusarbid to reach Lonar crater lake in the Buldhana district; it is a lake created by a meteor impact during the Pleisocene Epoch. It is an amazing and humbling site, and highly recommended! There is a supposed hike near it along with temples over 1200+ years old, but we din't have the time to explore more. Sadly, the lake is not a highly visited spot and the area is quite unassuming. The only decent restaurant nearby is the Lonar MTDC - which is not saying much as the levels of cleanliness are shameful. If you are only going to visit Lonar, the better option would be to get a hotel in Jalna or Aurangabad; one can also carry lunch and have a picnic on the side of the crater. In spite of the lack of proper resting areas, Lonar is a place worth visiting for sure!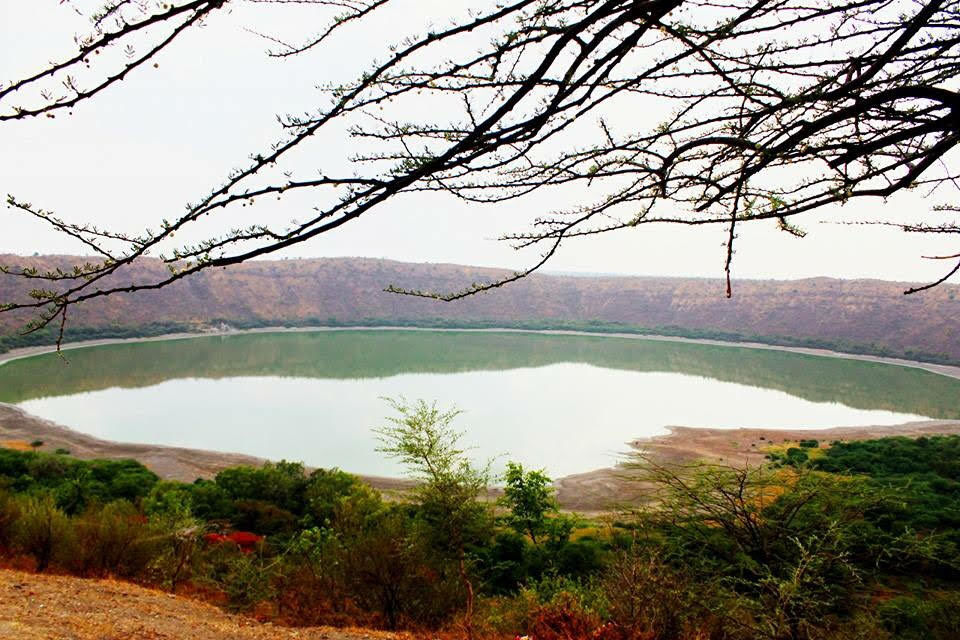 After a night's sleep in Nagpur, we proceeded towards Kanha National Park. The drive is absolutely beautiful. As you enter Madhya Pradesh, there is a really pretty restaurant 'Yatrika', tucked away in the ghats at Rukhad. The restaurant is surrounded by huge banyan trees and a nice place to stop for a snack.
Reaching Kanha:
Nearest airport: Jabalpur (170kms) - has daily flights from Delhi and Mumbai
Nagpur and Raipur are also close by at 300kms and 270kms respectively
Nearest railway: Jabalpur (170kms) and Gondia (145kms). Jabalpur station is well connected with the major cities in India
About Kanha:
Kanha is said to be a backdrop of Mr. Kiping's legendary book, 'The Jungle Book'. Seeing the barasingha, a proud resident of Kanha National Park at sundown was one of the best experiences! Kanha is divided into four main zones - Kanha, Kisli, Mukki and Sarhi. The main entry gates are located in Kisli and Mukki. Even though Kanha is the most notorious zone for sightings, in such a natural un-tampered environment, the numbers don't really mean anything. So do try to make the most of your stay and try and experience each zone.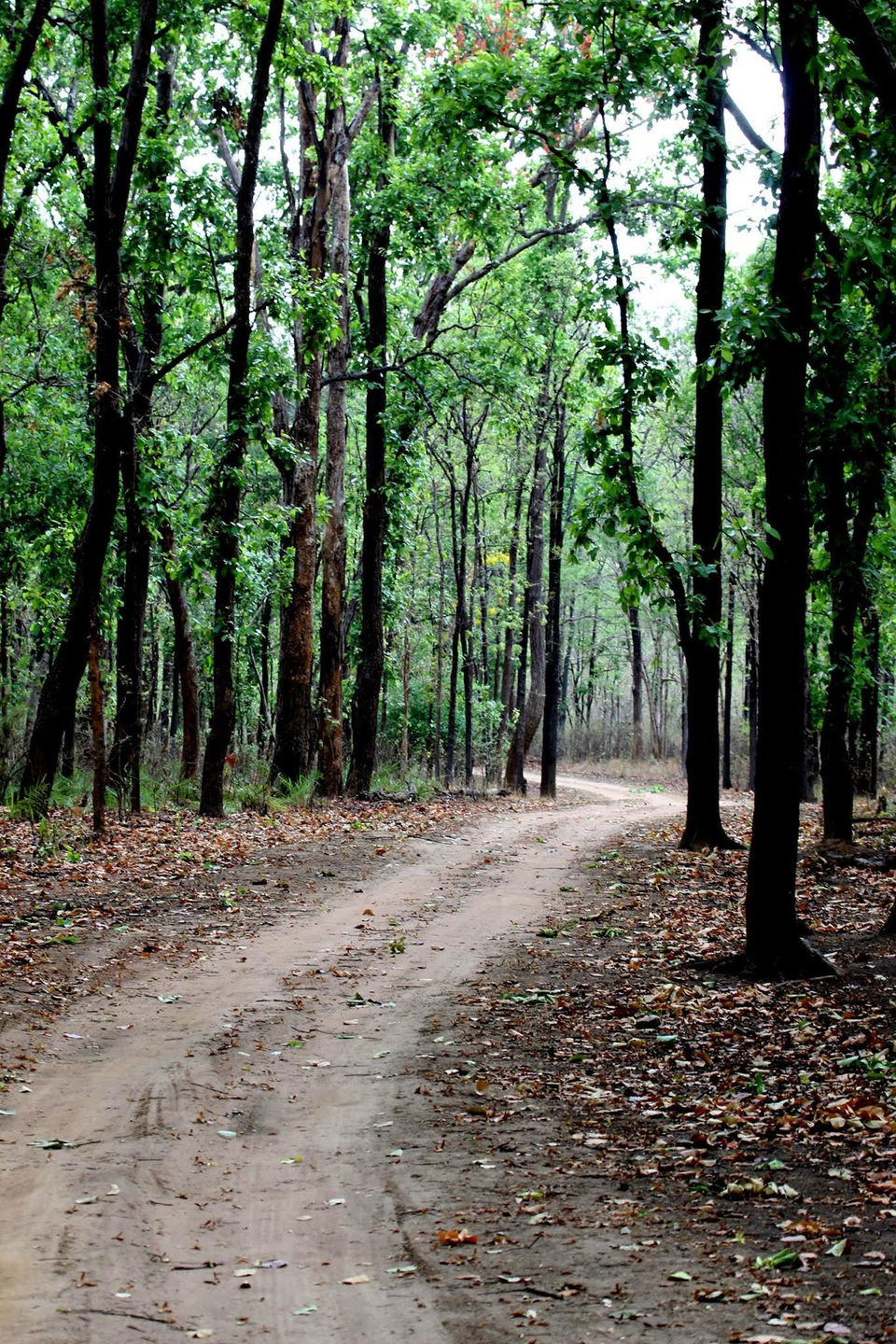 Safari's:
The safaris cost INR 4000 per jeep. The canter rides are cheaper, but not recommended, unless there's no choice. Safari's at Kanha are serious stuff. Wildlife enthusaiasts are lined up outside the gate since 5am, even though the gates don't open until 6-6.30am; all the rush is to be one of the first people to enter, when the park opens after a long night. The earlier you go in, more the chances of spotting elusive wildlife as the jungle is totally undisturbed. While waiting for the gates to open, you can indulge in a steaming cup of hot tea and local pakodas sold by the shops along the road that leads up to the gate. The safari in the Mukki zone takes about 6 hours and it is standard practice for every hotel in Kanha to pack up a picnic breakfast for the visitors. The park has a proper breakfast area and the jeep drivers and guides set up the breakfast on the hood of their cars. It is a great experience to enjoy a simple breakfast among the huge Sal forest and an odd deer.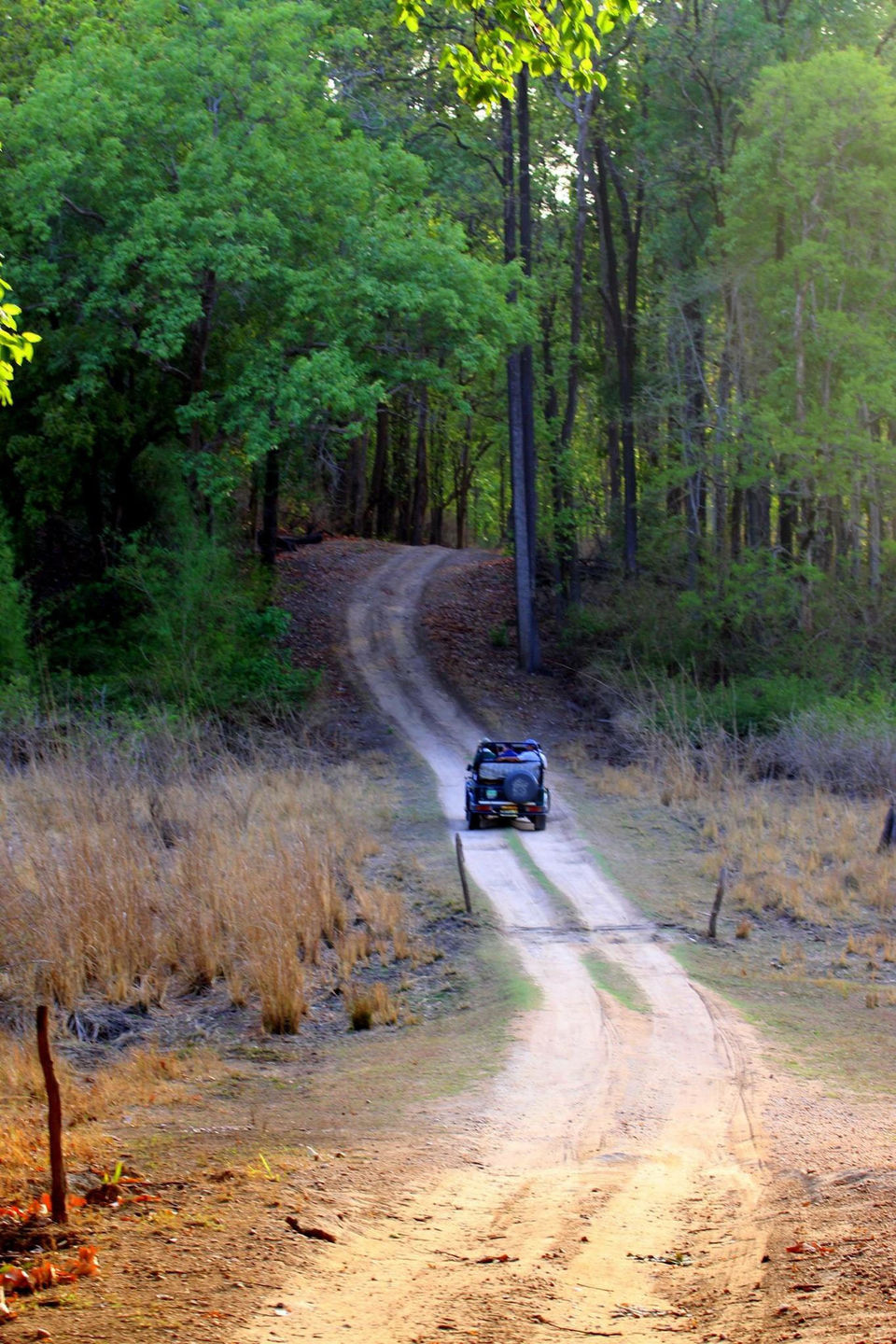 Stay at Kanha:

Kanha has a variety of hotels suiting every budget. It is better to go for the AP (Americal Plan) which includes all three meals and tea/coffee, as it is a big task to go restaurant hunting in a forested area. Most of the hotels are in and around Kisli, which is closer to the Kisli gate, whereas some of the hotels are scattered around Sondar, which is closer to the Mukki gate. We stayed in Mocha, which is near Kisli, and this would be a preferred option. However, if you do want to stay near the Mukki gate, don't worry about the distance from Kisli gate as the jeeps would come and pick you up.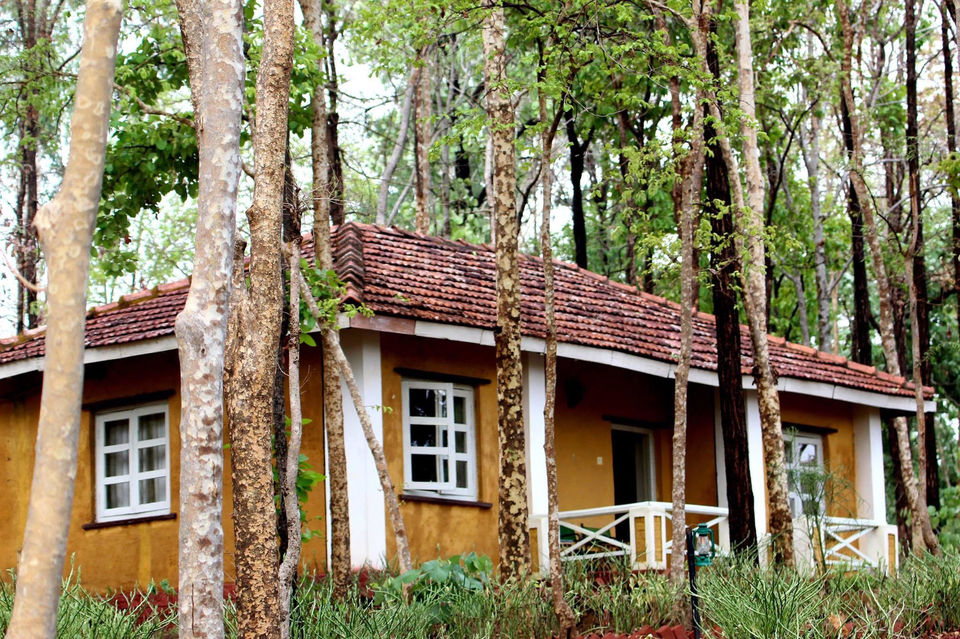 What not to miss:
For sure, the breakfast experience inside the national park.
Kanha museum
Tribal dance performances and art by Gond and Baiga tribes
Mandla - an hour's drive from Kanha national park, is a recluse with serene temples and a water well (Garam pani kund).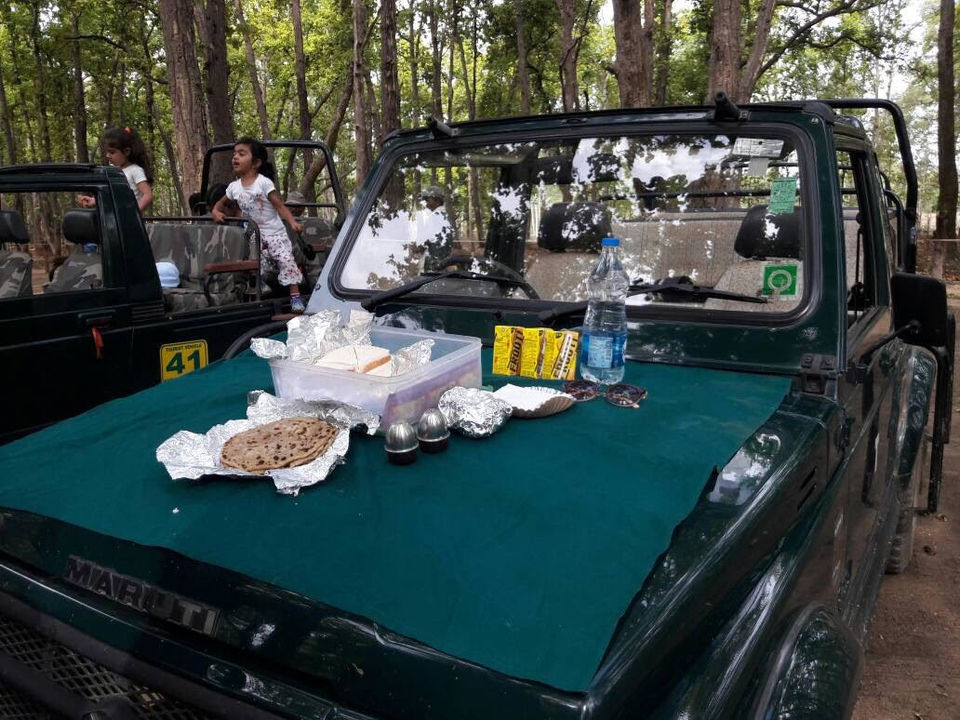 Tips:
Kanha National Park is open from mid-October to the end of June.
Make sure you book your safari's in advance (atleast 1-2 months) so you get your choice of zones, as there are only a limited amount of safaris allowed in a particular zone.
Carry clothes that camouflage well with the surroundings. Avoid bright/flashy colors.
If you are unsure of booking safari's, the hotel where you will be staying would assist you with it, do ask!
There is literally only one shop selling alcohol on the Kisli side. Advance planning bodes well ;)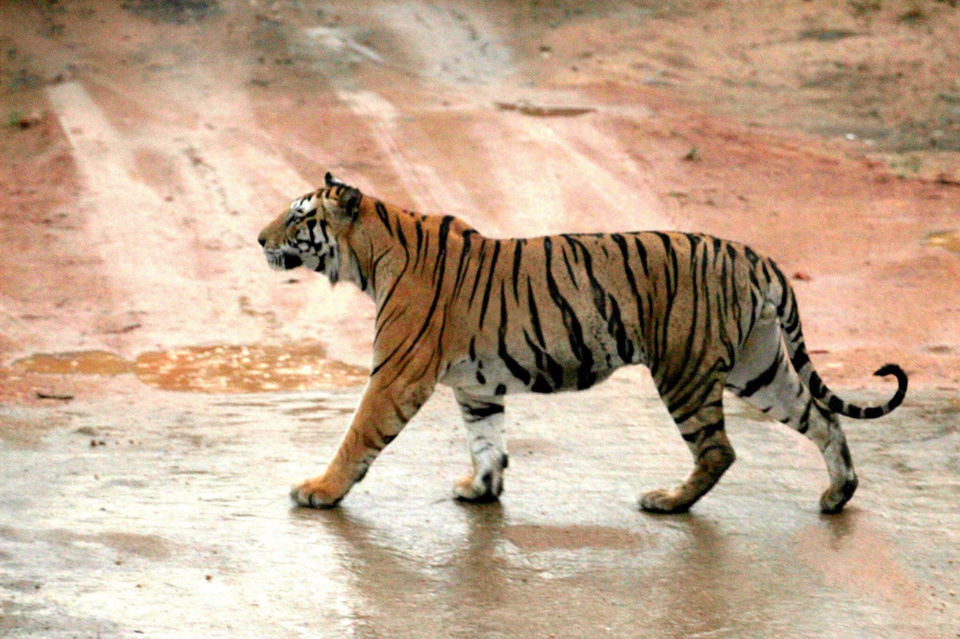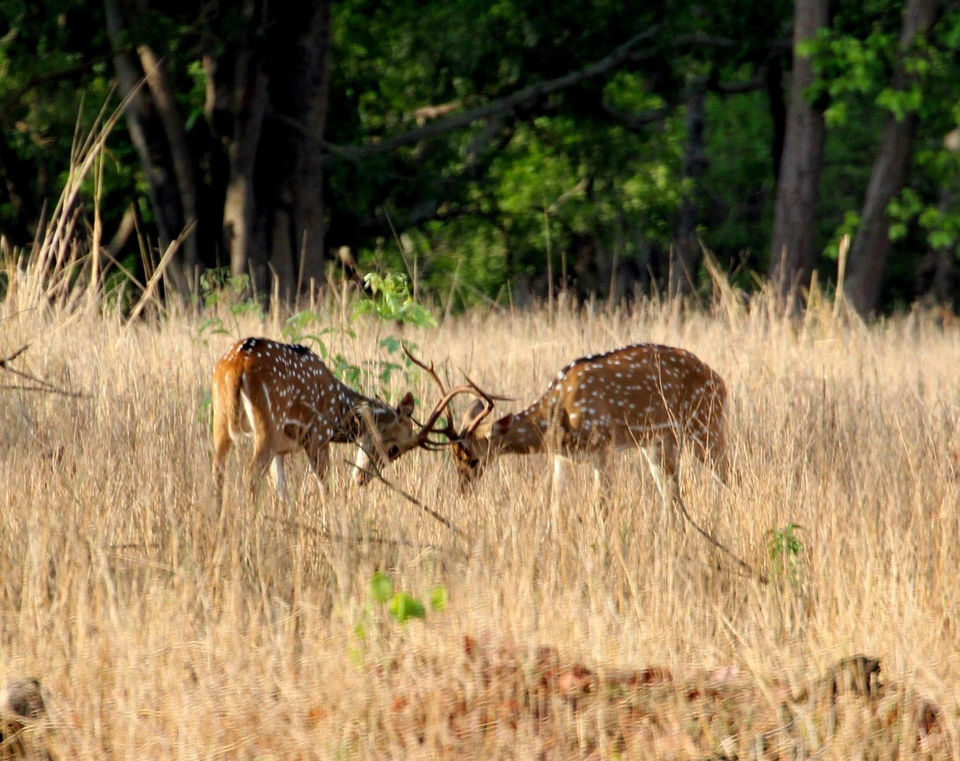 After visiting quite a few national parks in India, we can surely say that Kanha National Park is one of the most well managed national parks out there! We were truly impressed by the forest officials efforts to make it so. Can't wait to go back!