I often hear from many travellers that join Nature Walkers treks that we should not use mobile phones treks or on travel. I often get suggestions like "Enjoy the nature dude, don't be a phone worm.", or "Stay alive bro, you and your phone look bit dull".
People from previous generation say "In our time, all these technologies didn't exist, it was a simple life. We used to talk to the locals for directions or use paper maps; it was a way of connecting with travel and surroundings. Your generation cannot even look away from their phones."

We accept that the technology present today was not there during their generation but it's here now, we should accept it as a part of our lives and evolve. Personally, we should stop looking at it as a liability and start accepting it as a utility. We would never feel it is a problem.
I do not understand why there is so much derision for smartphones, considering how hassle-free they have made travel. Google maps is a necessity for present generation travel. Facebook is like your own broadcast and Instagram is like your own travel album which you can update anytime you want. Isn't it easy than going on a trip or travelling with heavy stroller cameras, then going to the studio to develop them and adding it to your album book, then calling your friends over for a coffee in secret to show them your photos and bragging about your travel?
I could know where I am, I could know where I have to go if I am lost, I could book my vehicle and no agent would be required. Additionally, I could book my accommodation; my mother would be calm as she would get all my updates in seconds. At the same time, I also feel that Smartphone is the best companion for travellers of the present generation. Travel Industry has made a huge market for itself over smartphones. With online travel guide platforms and payment gateways, people have grown intelligent enough of quick decision-making and quick plan building.
Smartphones are light to carry, handy to use and works on batteries. Nowadays, smartphones are coming with the best in-built camera. As a photographer, for Marco photography, smartphones are better photo capturers, even better than DSLRs (sorry). Offline Map Downloads and GPS tracking are the best friends of offline travellers. Personally, I always download Offline Maps when I am travelling. Psychologically also it gives me the overview of places I will be visiting and then plan so.
On our SWRT (South-West-Road-Trip) the best companion beside Amrita was her phone. Kerala highways are very busy during the day so I used to ask Amrita for detour directions. She would see her phone and point out the directions which I would follow. But then I realized that when I have constant network why shouldn't I experiment and ride my bike by the coast of Arabian Sea. Singing songs, taking selfies, riding my Kaleen (My Thunderbird) besides the ocean is a memory I will always save in my heart and cherish in good times.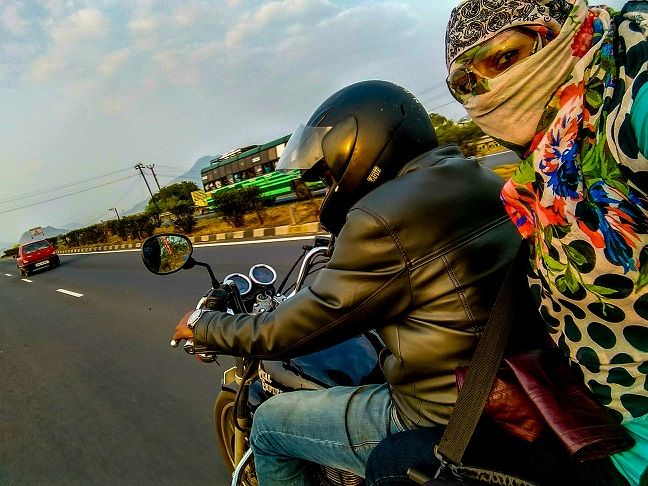 These places are also short of electricity, thanks to my Power bank, I was able to keep my phone alive all the time. My DSLR was already eating my second battery and was dead in 2 days, but my phone stayed awake for 13 days during my mountaineering snow crafting session at the Base-camp below Mt. Pandim.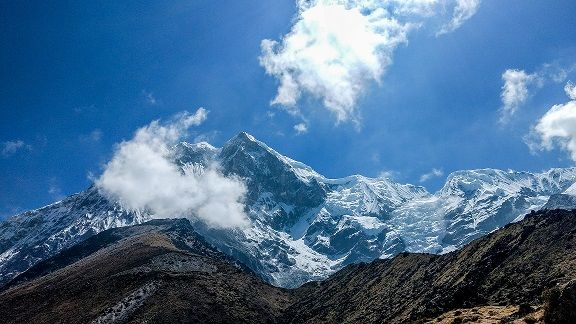 I took a whopping 1000 photos from my phone and from other mountaineers. I was very happy when I showed those photos to my parents and they saw them on 40 inch LCD screen. It felt like I was in the moment.
View from Goechala, West Sikkim.
View of Munnar Valleys of Kerala.
I feel I live better in the moment when I am with my phone. The idea of being in constant mobile network links to safety as well. Especially for solo travellers. You could schedule your plans, book your travel, and find an old friend nearby, search the best holiday destination, record all the sweet and happy moments, learn everything about the place you are travelling to. It is fun to venture into the unknown, but the unknown often requires constant vigilance.
With this idea, I started noting down the network coverage areas in Western Ghats treks as well. So, whenever I am on any Nature Walkers trek from Bangalore I would tell them to call their loved ones when we reach that location. For Example:-
• Kudremukh Trek – We get the network in the red grass about 4-5 kms from the Mullodi hills.
• Kodachadri Trek – On the Falls Peak after climbing Hidlumane Waterfall
• Nishani Motte Trek – On the trail, just before the peak climb.
• Meesapulimala Trek – In Rodo Valley, near the Forest Guest-house.
• Kurinjini Top Station – at Central Station and Top Station
• Sandakphu Trek – In Tumbling and in Gorkhey.
• Gokarna Trek – all the Time.
Some of my recordings.
Ask for these locations when you are in any Nature Walkers Trek. As a trekker myself, I have noted these locations and shared with the Outdoor leaders so that even they can use these locations. Also, do share with your friends, if they travel alone.
The Indian government's website claims that over 50,000 villages without network would be connected by 2018. Great initiation, I must say, I like the idea that I live in an era where every corner of India is connected with every other corner of India. Jai Hind.
Technology has evolved for our betterment and being a part is a contribution in the tribute to the old inventions.
Check out my Instagram for more amazing photos from my travel.