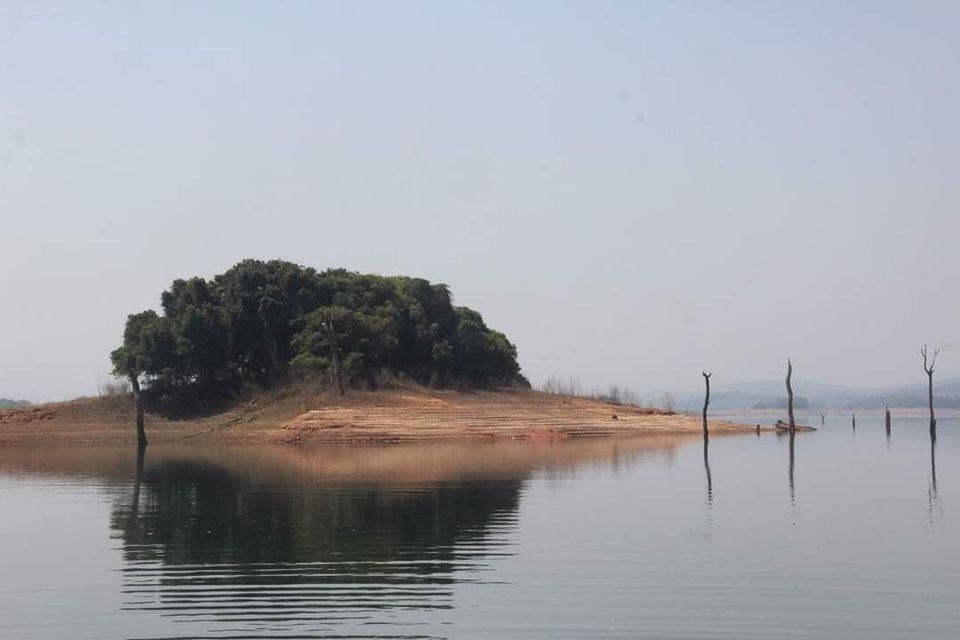 This is a village called Tumari situated on the banks of river Sharavati. You can assume it as an island as to connect to Tumari from the main town nearby we have to cross the river through barge.
It's a beautiful village with different culture created because of its connectivity. Villagers should depend on the barge which starts at 7 in the morning and ends by 6 in the evening everyday. There is no transport in the night through the barge. So the lifestyle of the villagers are mostly designed according to this.
Village is mostly hilly surrounded by small hills on the backwaters of River Sharavati. The residents are mostly Brahmins and Jains. The main occupation is agriculture. They grow arracanuts as in most of the places of Malenadu.
I have spent most of my childhood in this village.
Now recently in 10-15 years this place has become attraction for tourists as Sigandooreshwari temple became famous. So the place is gradually becoming bit commercialized.