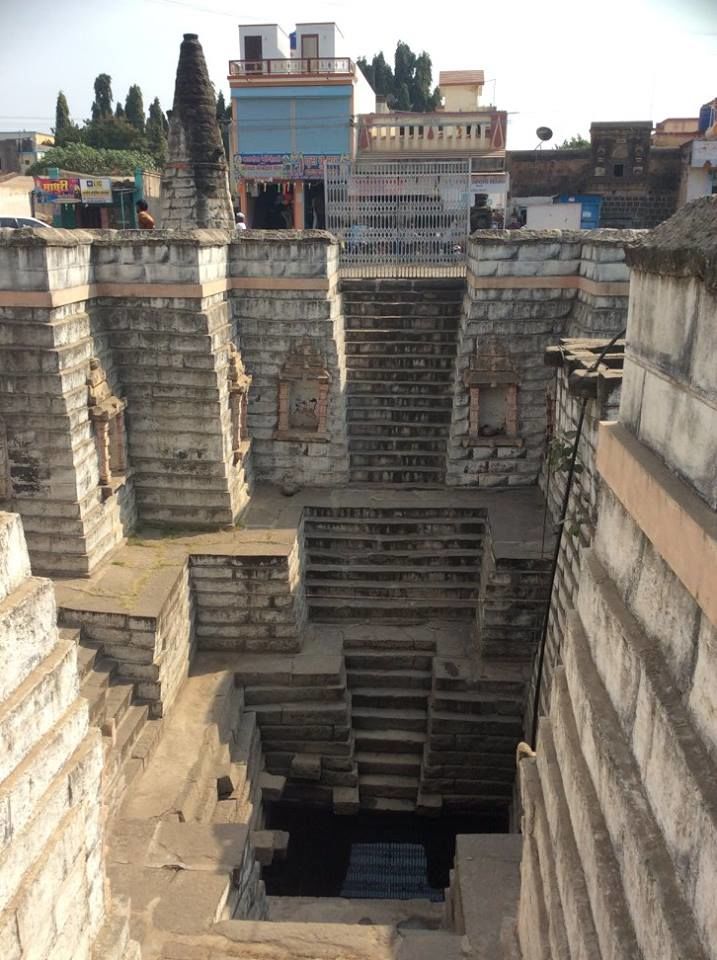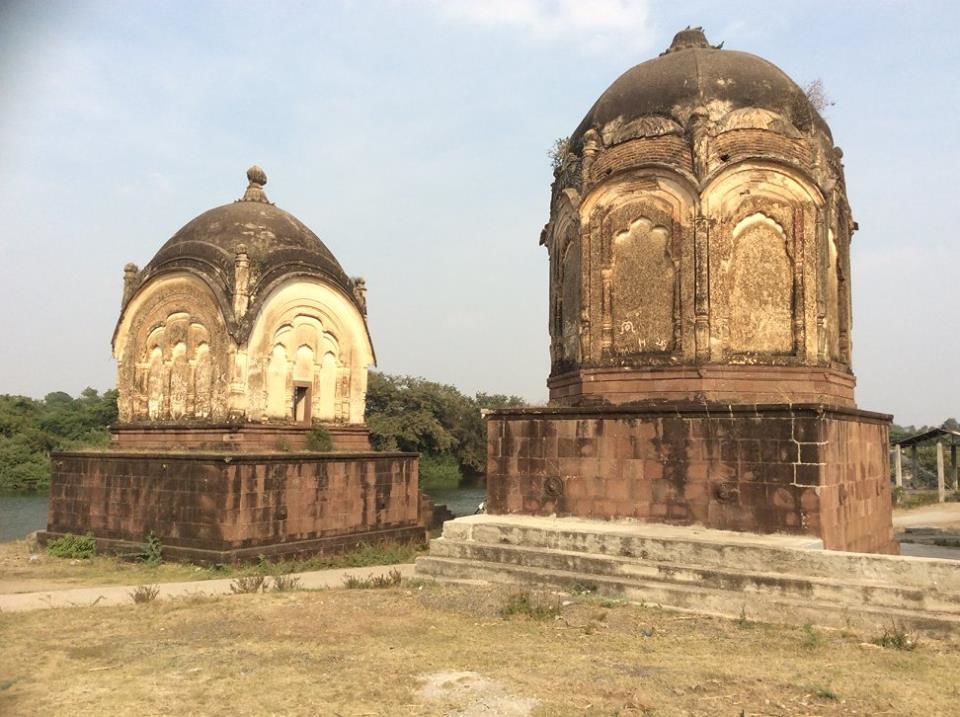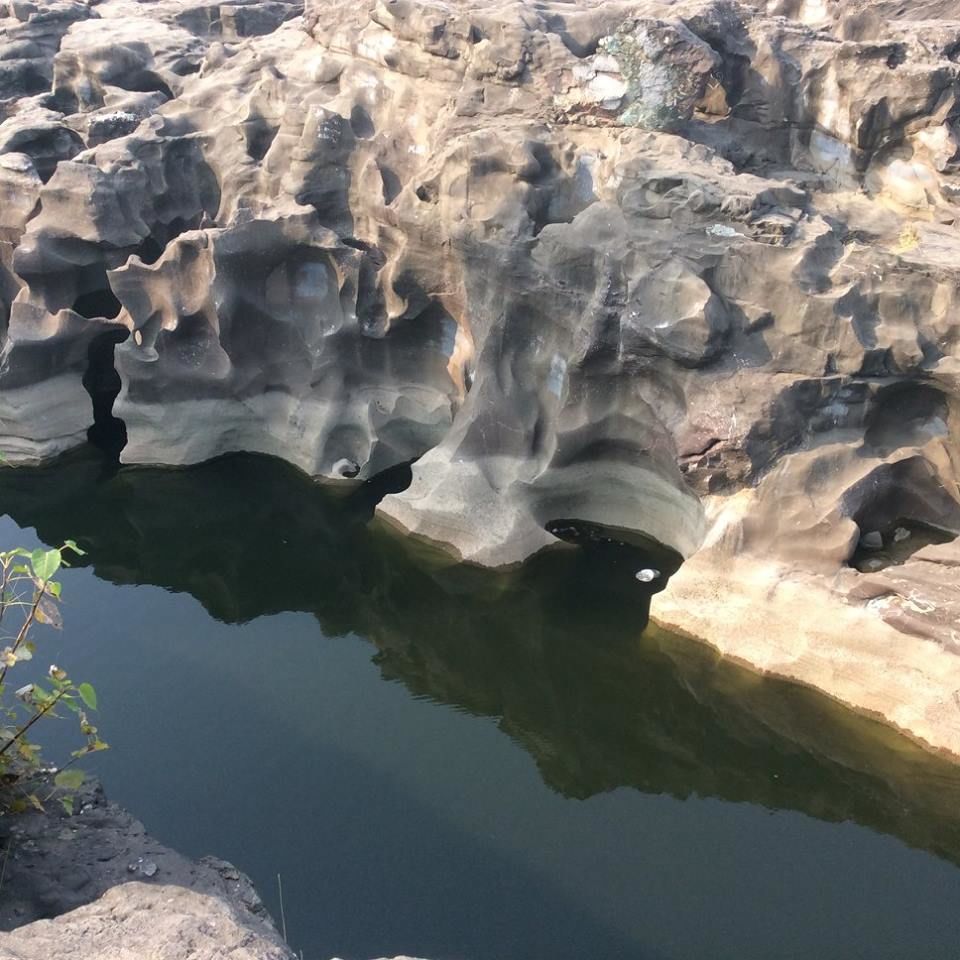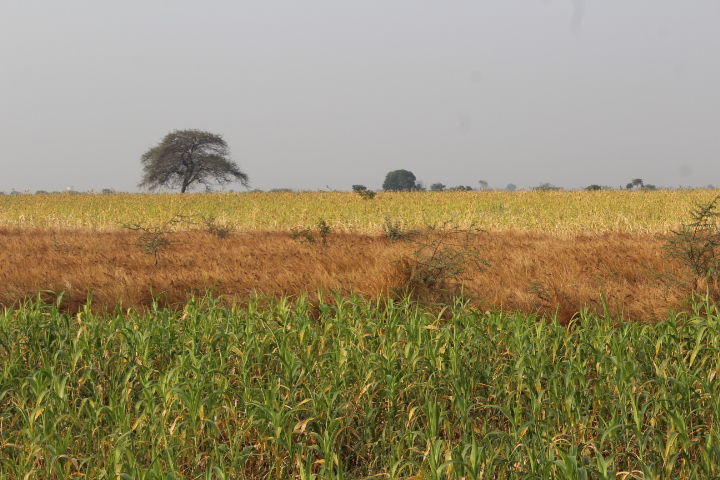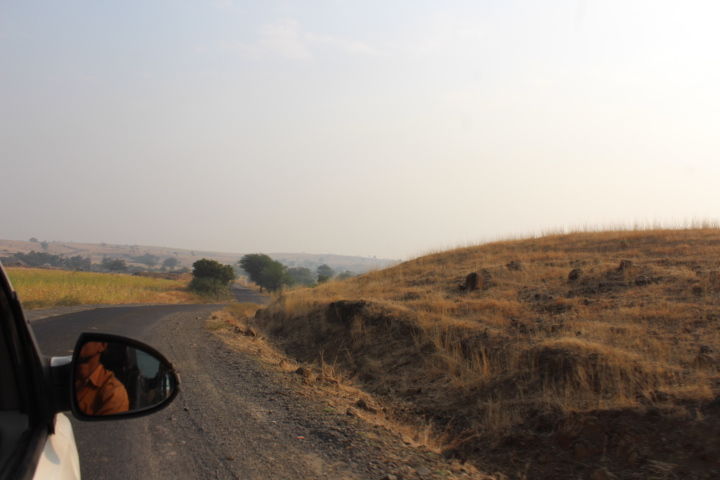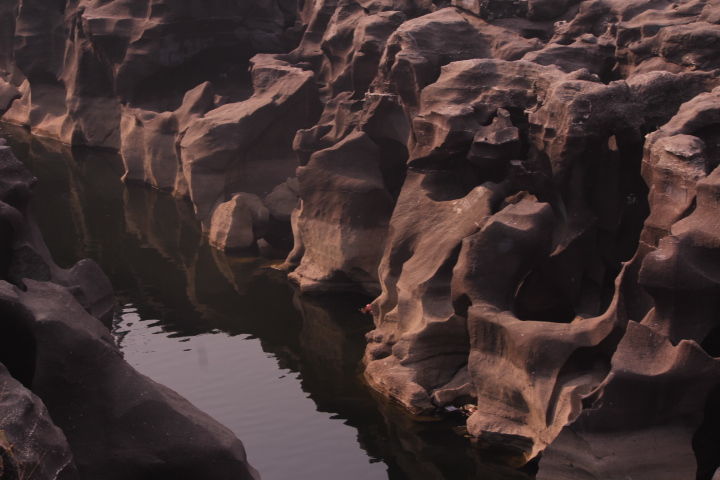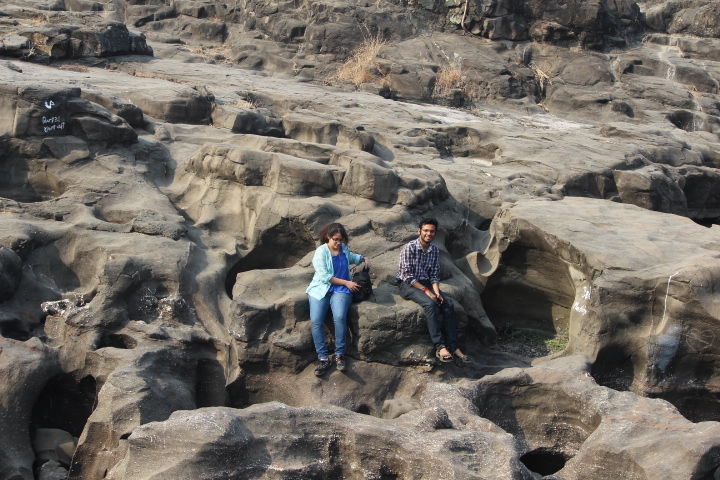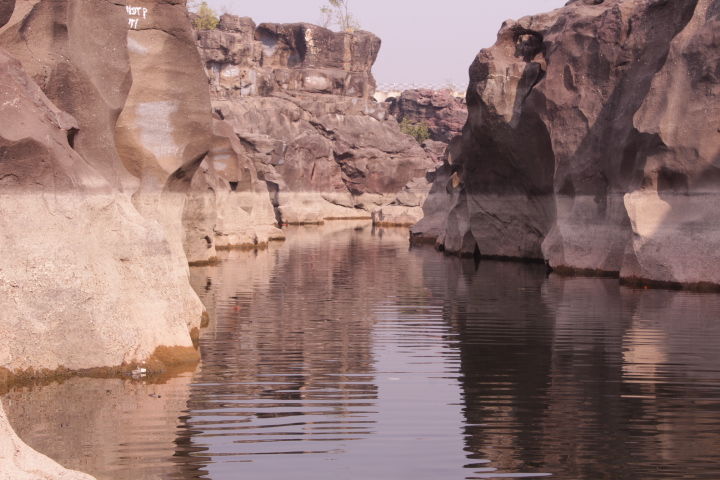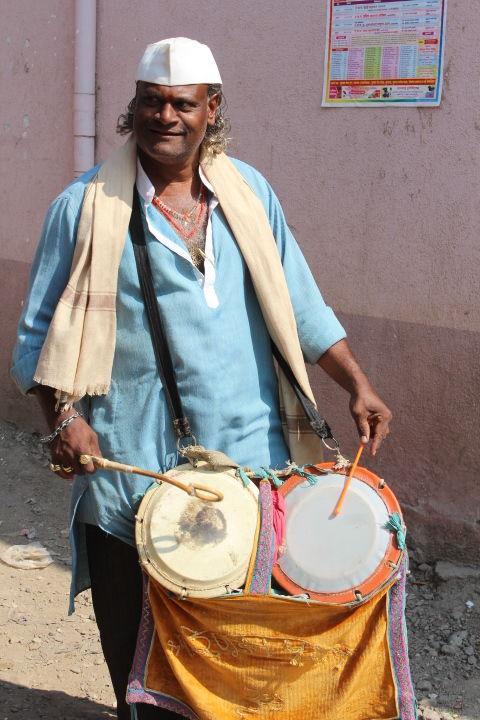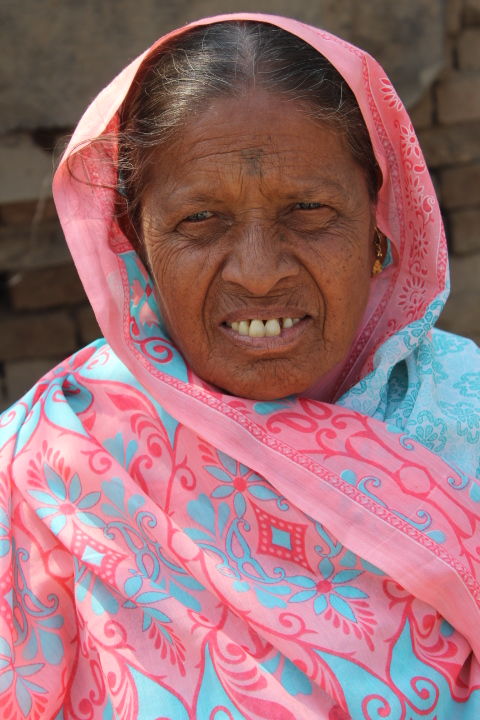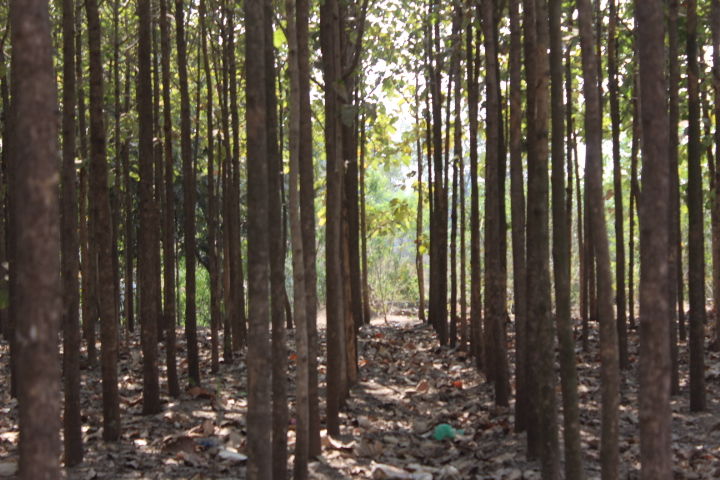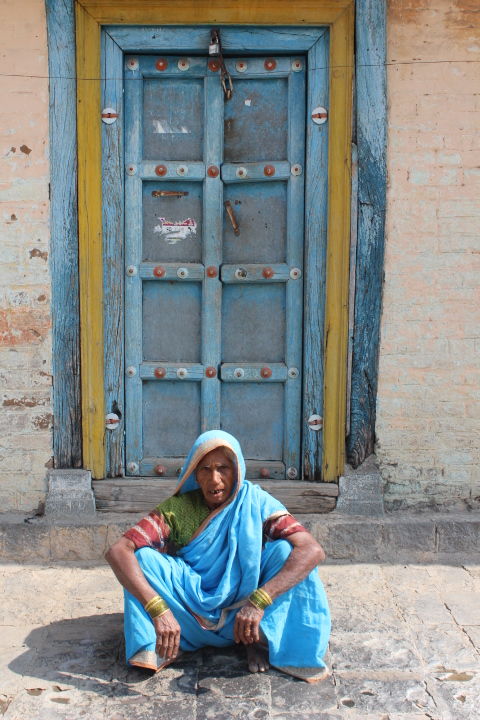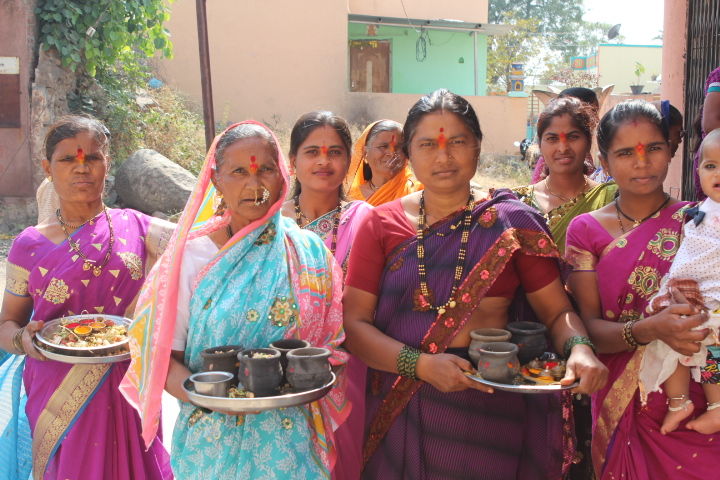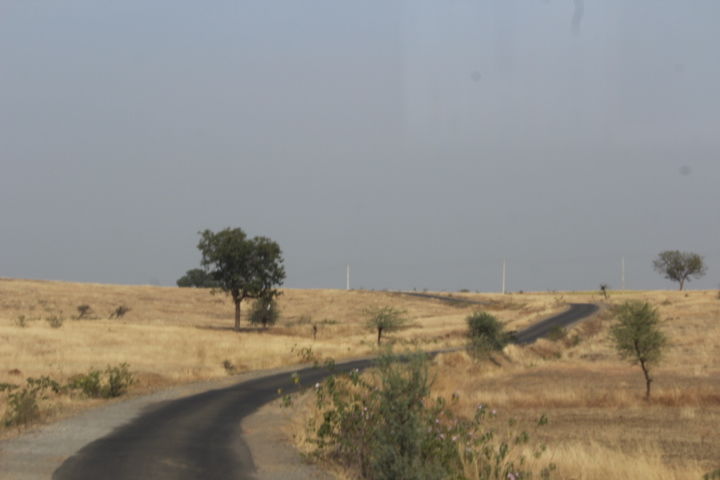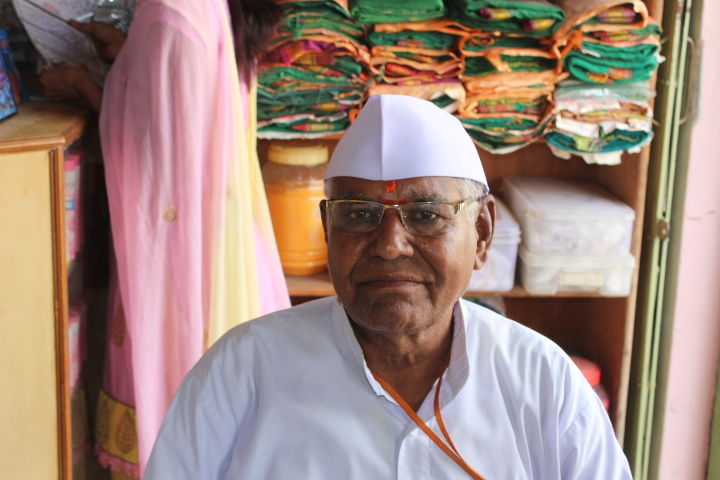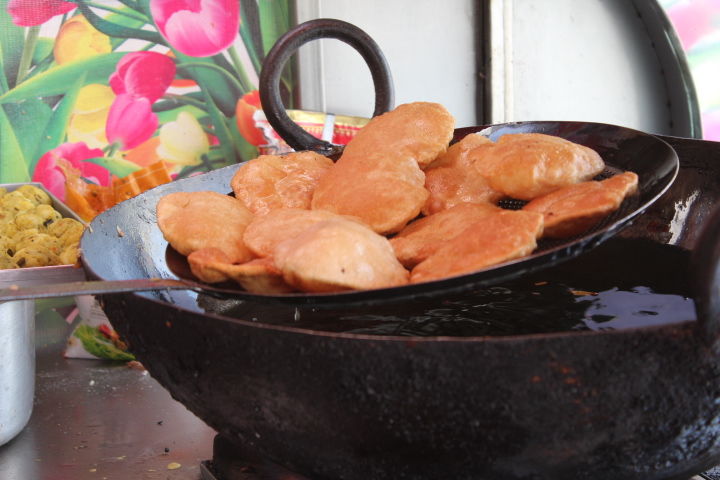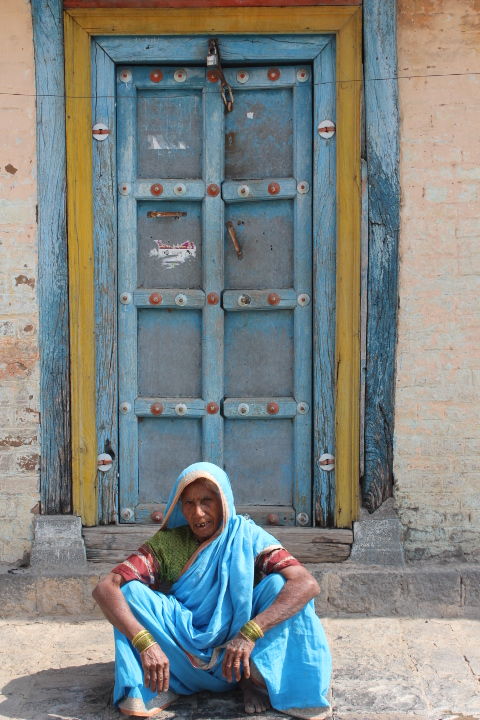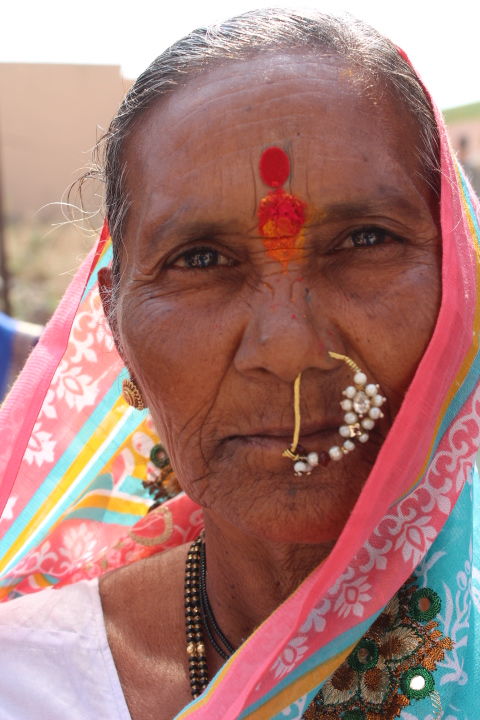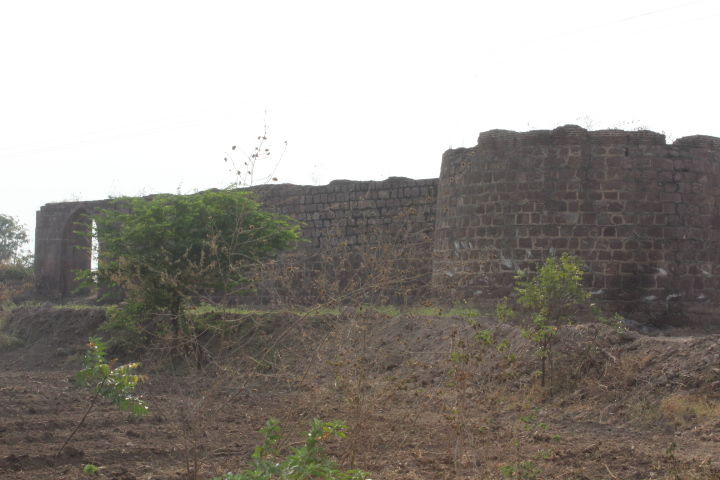 NIGHOJ
Driving through large open fields, of yellow and green on a narrow road that goes and up and down and turns and winds through the occasional plateaus of the Deccan, one reaches a small village- perhaps, hardly known by any. A village who hosts more than a lakh pilgrims every April, and a village whose natural crater like rock pothole formations through a river turned green, have given rise to many spiritual beliefs amongst the villagers. Lying 90 kilometers away from Pune, in the Ahmednagar District of Maharashtra; Nighoj, with its geological beauty, and religious soul is a rather modest village.
Situated at the banks of the Kukdi river, a tributary to river Bhima, Nighoj boasts of having the largest potholes in the whole of Asia, yet it remains an offbeat track for travellers. The kind of beauty not marked on maps, yet it's the peace and the quiet that magnifies the allure of this place, and as one steps on the craters and the gorges eyeing the greenish river that meanders amidst, one is left feeling unearthly-its artistry is literally out of this world.
Perhaps the best part about these giant's kettles or so are they called is its solitariness. A few people, at the most whose main purpose of visit is probably the Malganga Devi Temple situated beside, the pothole banks remain aloof, non-commercialized and pure; doing justice to its naturalness; yet they evoke a certain sense of mystery. How on earth-could we be witnessing such lunar formations?
While the villagers, and the temple priest firmly believe that this kund was formed by Malganga Devi herself, for bathing puposes, scientific reports suggest that a high rainfall in this area caused Kukadi River to flow out from the highlands with such force that scouring of the bedrock took place and resulted in the formation of these potholes and the gorge.
However, when one walks down through the steps to the brim of the river, and notice it's almost stillness, one wonders how this water could have been so strong enough to cut through rocks and stones and give rise to this rocky paradise. And as one follows the river trail with the naked eye drifting through these potholes, a sense of calmness is born inside the heart, for at least something seems to go beyond infinity.
The village of Nighoj isn't your typical village with hay-thatched huts. If you walk through the paved streets you will realize that it's quite developed, posing pakka colorful houses, shops, and many temples. With men clad in white dhotis and women in colorful navaars and the typical Maharashtrain Nathini, smiling surprsingly for we don't seem like those usual pilgrims to them.
Situated amidst the village, is an architectural beauty- a barav known for its hemadpanthi structure. Locals believe that on Janamashthami, the day that Lord Krishna was born, an earthern pot filled with water emerges from this barav, at midnight. This is displayed in the temple of Malganga for 3 days. On the 3rd day, the pot is taken near the well from where it disappears. Locals claim that it is the miracle of Malganga Devi. The faith that these villagers show in this particular goddess is phenomenal.
In between the hustle bustle and the chaos of the city, as you go wandering through its busy streets, occasionally bumping into people as they rush for their daily chores, as you stop beside the temples and see the belief of the people, the conviction they have in their eyes towards something so unsure, as you stop and catch a conversation with the shopkeepers who willingly show you more than you ask for, and as Chotu, in that roadside eatery you stopped at urges you have just one more Vada Pav, a certain sense of calmness is born amongst the discord.
Nighoj- it becomes your hiraeth. It makes you feel at home.
ON THE WAY
Nothing defines travel, more than the journey does. The road that takes you to the destination perhaps holds all the adventures one has, on their trip. Driving on the Pune-Ahmednagar highway, we took a left from Ranjangaon, towards the road leading to Nighoj- a trail full of surprises, winding through cut flat plateaus and yellow fields, we stopped many a times- aimlessly to climb up the highlands and see the vastness of the world from up there- the villages that seemed so tiny, the different trees that seemed so much greener and the never ending road that went almost to and through everywhere.
Abandoned huts, mysterious doorways, and far flung mustard plains finally brought tour notice, a solitary establishment rather royal in its stature, with Indo-Islamic style of architecture - a brown dome carved with curvy vertical stripes, and a yellowish rectangular bottom having a little doorway. As we went in further, we discovered that it wasn't lonely in its existence. Lying right beside it were three huge similar structures with rugged staircases leading up to each one of it. What surprised us even more was a hidden canal coming from Ghodi river right beside it which, seemed to instill freshness in the environment. And keeping up with the spirit of culture was another modern temple, whose priest was more than happy to receive such modern "worshipers''. The dome shaped establishments were all shiv temples and a regular stop for all the nearby villagers. Right behind these temples was a rather dilapated wall of black bricks, with overgrown weed and fungi over all of it. "These are the ruins of the Pawaar Kingdom", the priest told us.
Pawaar Kingdom, a name that had never popped up in History books, was a dynasty finding its roots in the Rashtrakuta Empire of the South, and had close ties with the Peshwa Kingdom. It is sad that all that remains of this dominion is a decaying wall, somewhere almost in the middle of nowhere.
MORACHI CHINCHOLI
Another interesting stop on the way is the popular village of Morachi Chincholi- a name that literally translates into the village of dancing peacocks and tamarind trees-one can quite imagine its spectacular flora and fauna. However another fascinating thing about this village is its colorful houses, with doors adorned with intricate designs and colorful stones, and women all dressed up in colorful navaars visiting temples with well set up pooja thalis. The old women, would willingly get themselves clicked, smile at you, and then bless you whole heartedly.
Although we did not see any dancing peacocks, we met beautiful people who showered us with their blessings. It is amazing how villages treat even strangers with such kindness and affection. It's a visit to places like these that restore your faith in love and humanity.