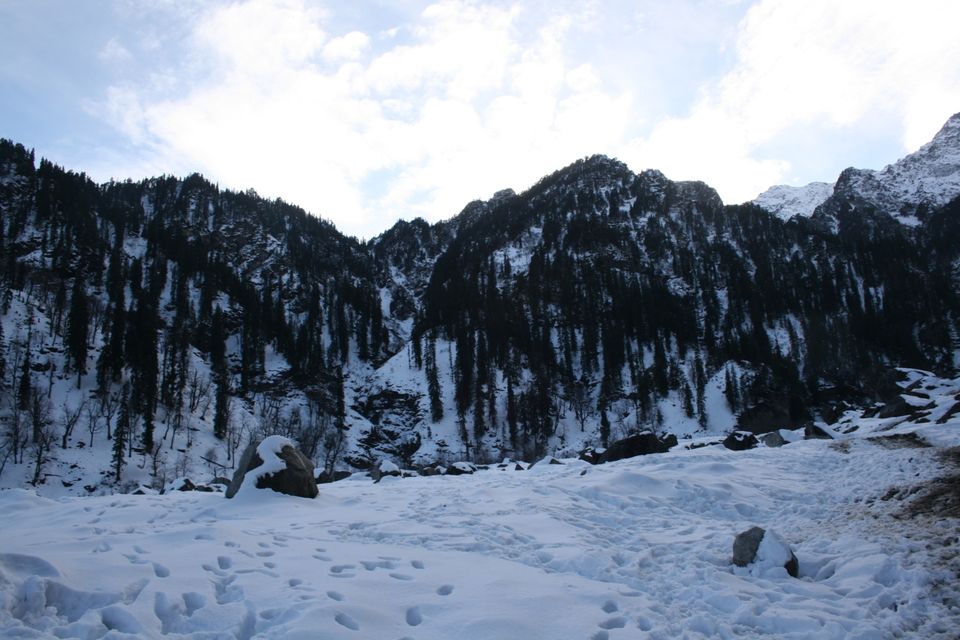 It was month of December, a time to enjoy snowfall and the spectacular scenic white views of the surrounding mountains, making it a favourite with the peace lover. This is the ideal time for adventure enthusiasts who want to go skiing.
One of the most popular hill stations in India, Manali is a amidst the mountain slopes, with spell-binding views, charming streams, fairy-tale-like fog surrounding little hidden cottages and a lingering scent of pines and freshness. The heavy influx of tourists has led to the exploitation of Manali as a tourist destination, though the surrounding areas are still relatively untouched. Nevertheless, this is one place that should definitely be on your bucket list.
As usual my journey start from Kolkata, I took a train to Chandigarh from Howrah station. It was a sleeper class coach.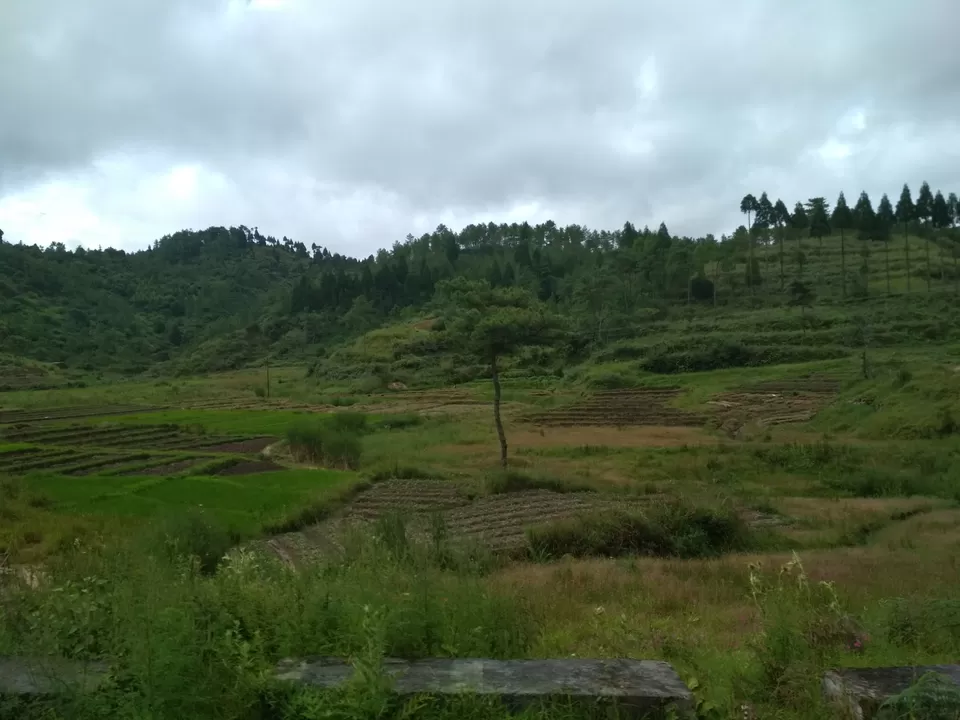 Day 2 at 6pm train reach at Chandigarh station, although it was late by 5 hours. I have got only 2 hours of time to catch my bus to Manali.
Most of the bus leaves for Manali from sector 43 bus stand of Chandigarh, also there are few bus from sector 17. Make sure you check properly from transport operator, from which station your bus with depart. Don't make mistake like me, yes I caught a wrong bus and I get land in sector 17 instead of sector 43. Then I make call to bus operator and I was informed that the bus will leave from sector 43. I had only half an hour to reach to sector 43, although transport operator people were very kind. They keep bus stop for me for half an hour. At 8:25pm I reached correct bus station. I took HRTC ordinary bus, seat was quite decent. It was 2/3 row sitting arrangements of seats, on left 2 seats and on right 3 seats. So far everything was good, although bus was not crowded. But after Chandigarh freezing temperature start. I was shivering inside a bus, though I covered my self with a thick furry blanket. After 2 hours of bus start, it took a first halt. I quickly get off from bus and had my dinner in Dhaba, it was 45 minutes stop. Till now 50 km I have covered, still 250 k.m remain to reach Manali. Total distance from Chandigarh to Manali is 300 k.m.
After dinner, I quickly get back to my seat and saw that the last row of the bus was empty so I laid there. After 4 hours of sleep, my eye suddenly open and I found my self on bus floor. Yes, I don't know when I fell from my seat.
Then I quickly settled myself on seat and bus make a rough break. Then the conductor of the bus make an announcement that we reach Mandi. I quickly get off from bus and grab a warm tea, road was full of fog and temperature was 2c. Then after a cup of tea, I get inside bus and saw there was nobody. Then I got to know from conductor that I'm only alone in whole bus.
At 5am, I reached Manali. Temperature make shiver very badly, it was -7c. Bus stand was full quite and no sign of people expect few Himalayan dog. After I get out from bus station, I saw only one tea stall which was opened. It was my first time in Himachal Pradesh.
I quickly had 2 cup of tea which give me quite strength to bear cold. Then I try to make call to my hostel reception for early check-in, for me it was unbearable cold. But no one picked my call, my hostel was 2km from bus station. I booked hostel at backpacker panda which located at log hut area of Manali. So, I decided to walk towards my hostel after getting no response from reception. After a walk of few metres, a group of street dogs round of me, which make me feel scary. Thankfully a cop was passing besides me, he helped me to get rid of street dogs and offer me to drop half way of my hostel. He drop me on a junction where 2 road divided, one road go towards old Manali and the another road go towards log hut area where my hostel located. From junction my hostel is only 1km, so I start walking to my hostel. Road was quite steep and rough, still there was no sign of people, after a walk of 20 minutes I reach my hostel and knock gate. Staff was very kind and helpful, they apologized me for not answering my call and they settled my luggage in cubord. Only there was one staff who manage hostel during night. He offered me bread tost with a warm coffee. After finished my breakfast, I hit my bed I was so tired. After sleep of 3 hours my eyes open because of music, then I saw my drom mates. They were 3 of them, a guy from Portugal, one from Hyderabad and the another one from Chennai. After intro and half hour of talk we make friends. Guy from Hyderabad, he was going for a small trek to Jogini fall, he invite me to join him. Which I can't deny and say him yes. Jogini fall is 5 km from old Manali.
It was a small but amazing trek in Manali, we passed through many small villages and also though forest. During way to Jogini fall, you will find many small food and tea stall. Must try a special mountain trail, which they prepare for mountain herbs and served tea with honey. Also don't forget to try Maggie in Manali. We spend whole day during trek and hit back to mall road by evening. It was his last day in Manali, so we say goodbye to each other and I back to my hotel.
Then I meet with another those drom mate and had a great discussion about your trip. Also the staff in hostel make bonfire for us, after bonfire we our dinner and get back to our bed. Just I need a good sleep, though I was very tired.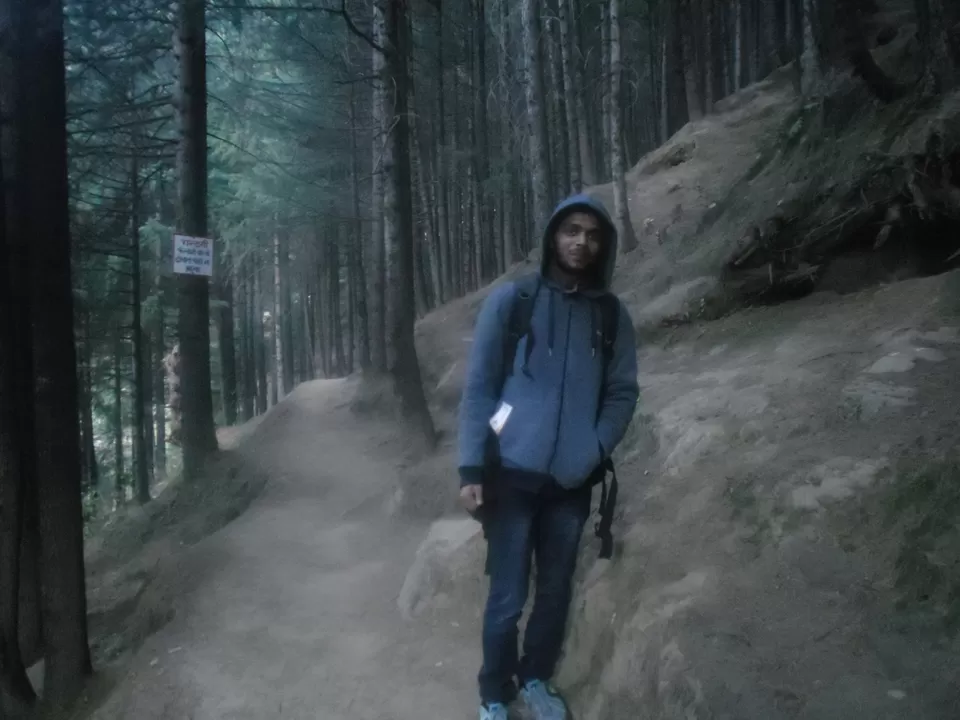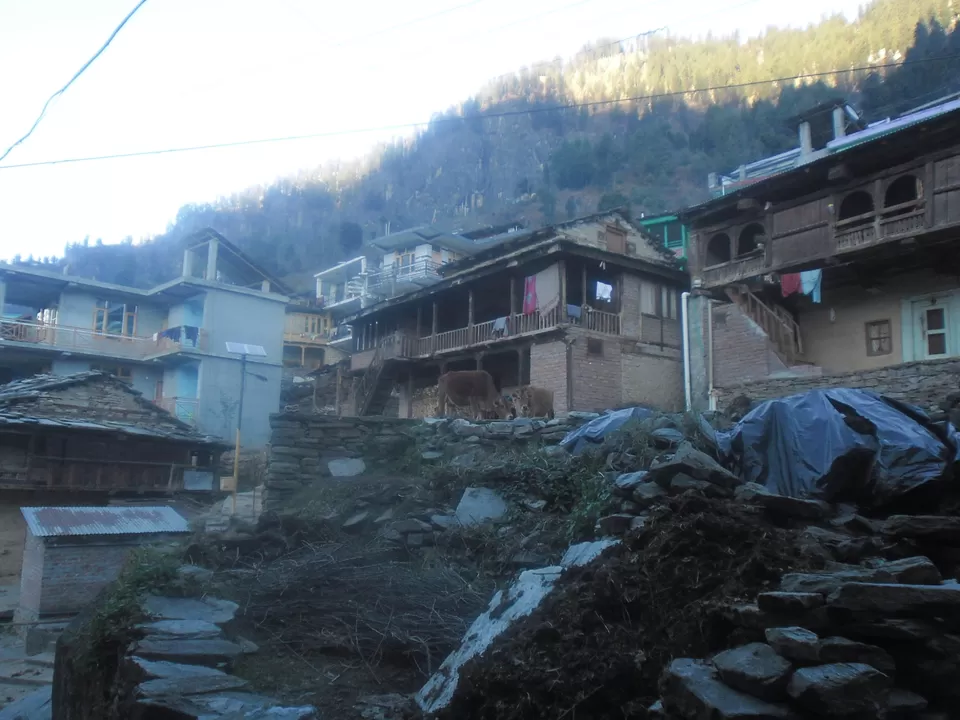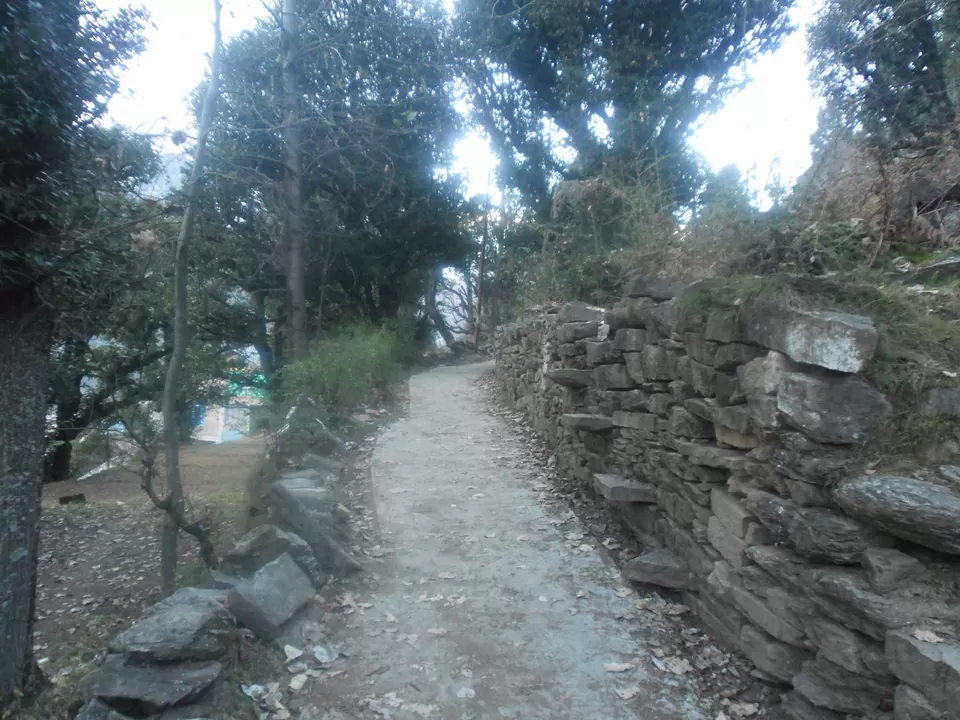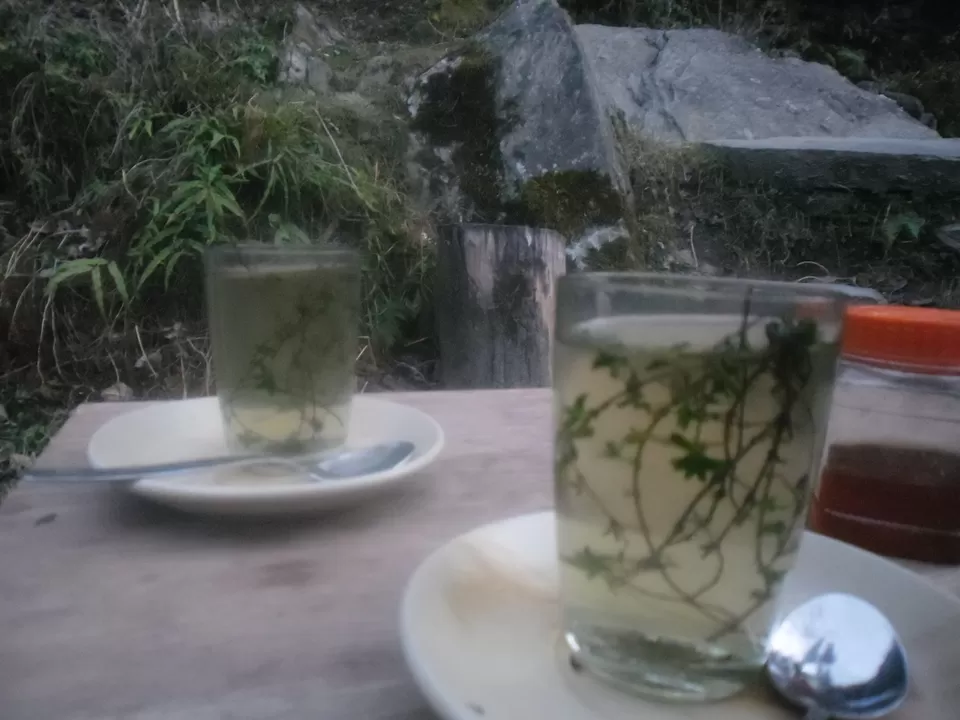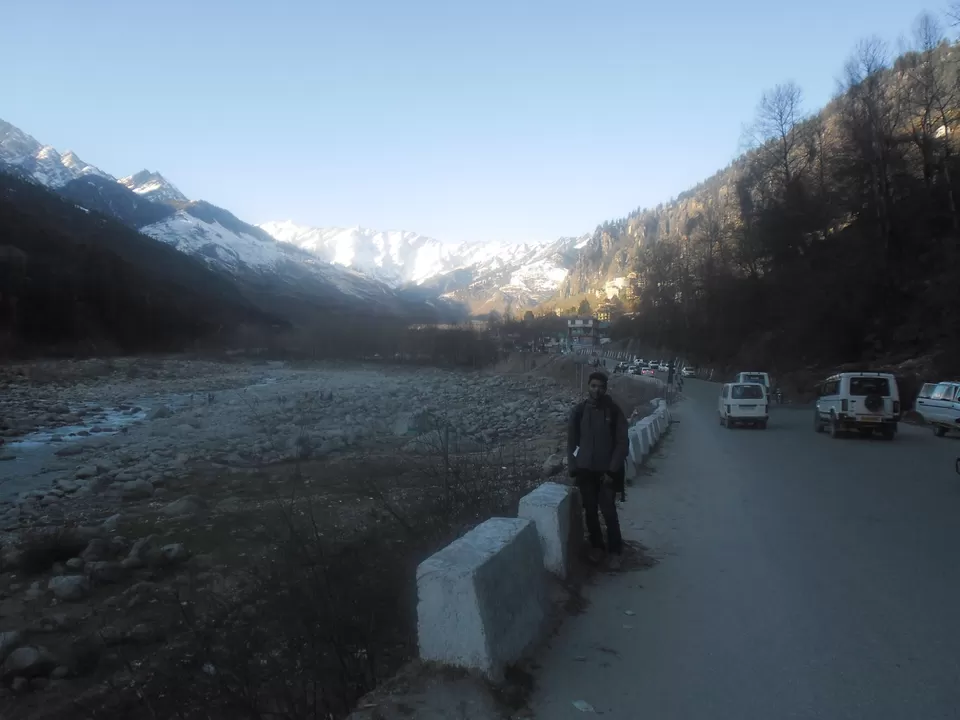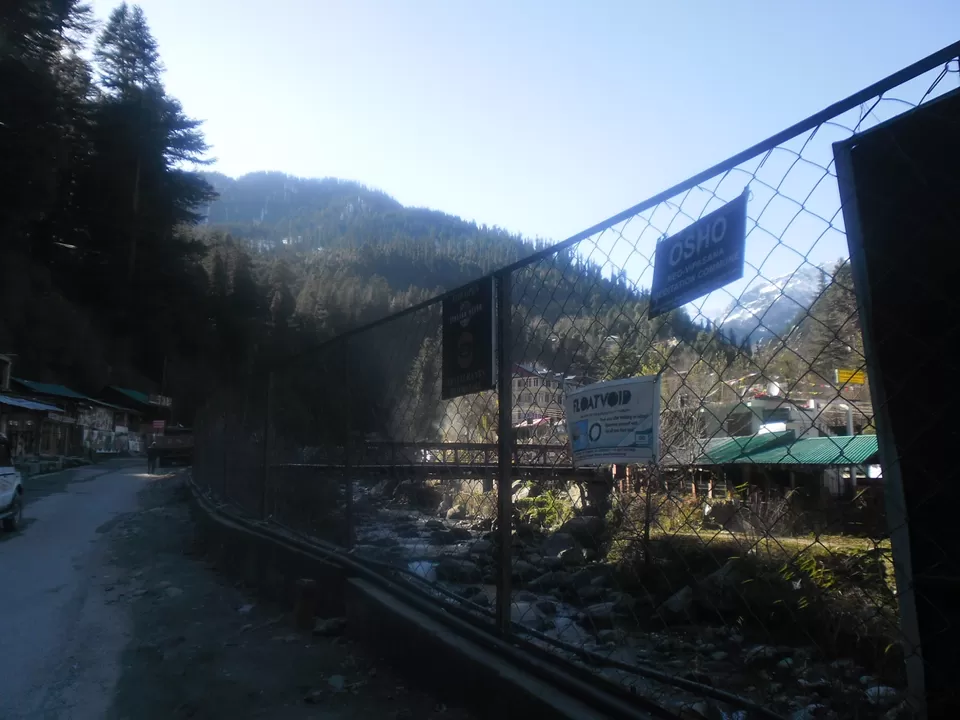 At 7am, I get awake and take a walk towards beas river. Although it was cold and bit visible road, after a walk of half an hour I reached beas river side. I was feeling hungry so I had Maggie with a cup of tea. After spending 1 hour near beas river, I take a walk in mall road and get back to hostel. On my way to hostel, I met with Portuguese guy, he was going to solang valley and also offered me to join him.
Then I quickly went to my hostel and grab my thick jacket and my bagpack, he remained waited for me for half an hour. Then I quickly, come and joined him, we need to get to the bus station to catch bus for solang valley. But we missed the first bus because we were 15 minutes late, another bus was at 12pm. Solang valley is 14k.m from Manali, which is famous for adventures activities like paragliding, skiing, snowboard and other snow activity with a charming view of snow covered mountain. So we had 3 hours time in our hand, so we decided to cover other places in these 3 hours rather then waiting for bus in station. Then we open Google map and Start checking for places to visit near us. Then we found that hiddimba temple was near to us, only 1.5 K.m.
So we take a walk tour to hiddimba temple. It was very old and antique temple, but very beautiful. After temple visit we had try few Street food like momo and samosa, which I would must recommend to eat near hiddimba temple. Although we had time so, we visited Vashist and Nehru kund. Then we get back to bus station to catch bus for solang valley.
Snow that has just fallen and is dry and loose. Less appealingly, snow lying on the ground that has begun to melt and slushy. It was crowded with tourists and panaromic view of snowy mountains adding charm to valley. We spent 5 hours in valley and also did ice skiing. But we need to get back to bus station, beacuse there is a last bus which leaves for Manali at 5:30 pm.
After we reach Manali, we had walk in mall road and move towards old Manali to experience the authenticity of mountain food. We have been to cafe 1947, which is worth to visit and one of the best restaurant in Manali. Then after having food we had a walk in old Manali area and explore other places. By 8pm we roll back to hostel, because he need to catch bus at 10pm for Dharmshala. After we get back to hostel I help him to arrange his things and final goodbye to Portuguese guy. Then I had a chit chat with Chennai guy and after bonfire I hit my bed at 11pm.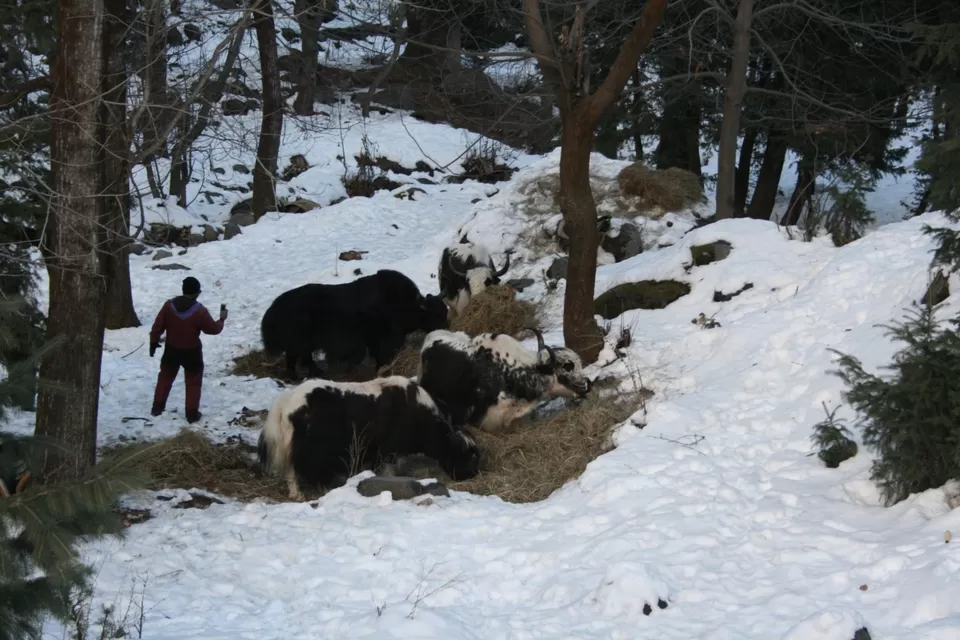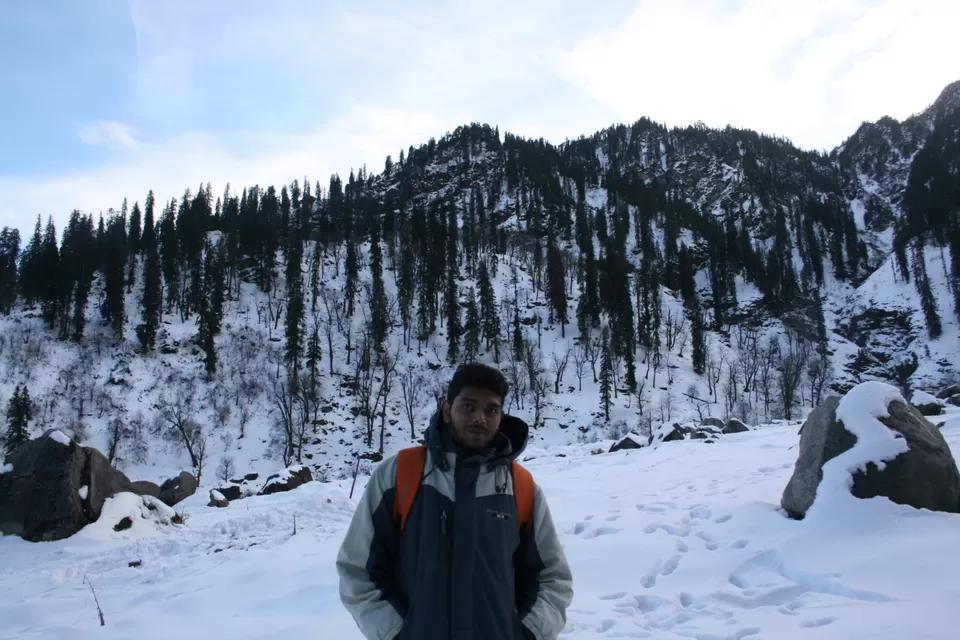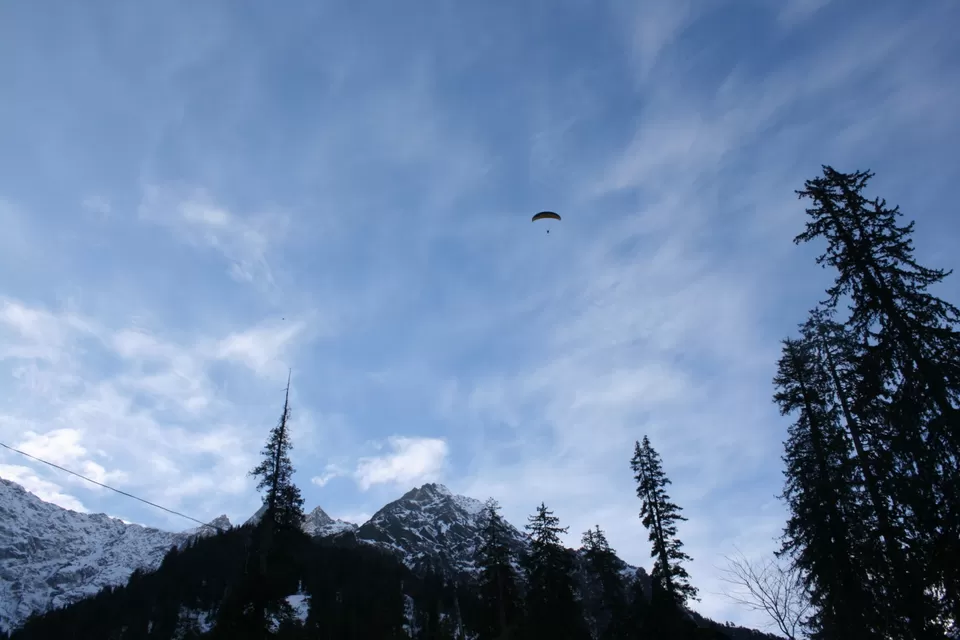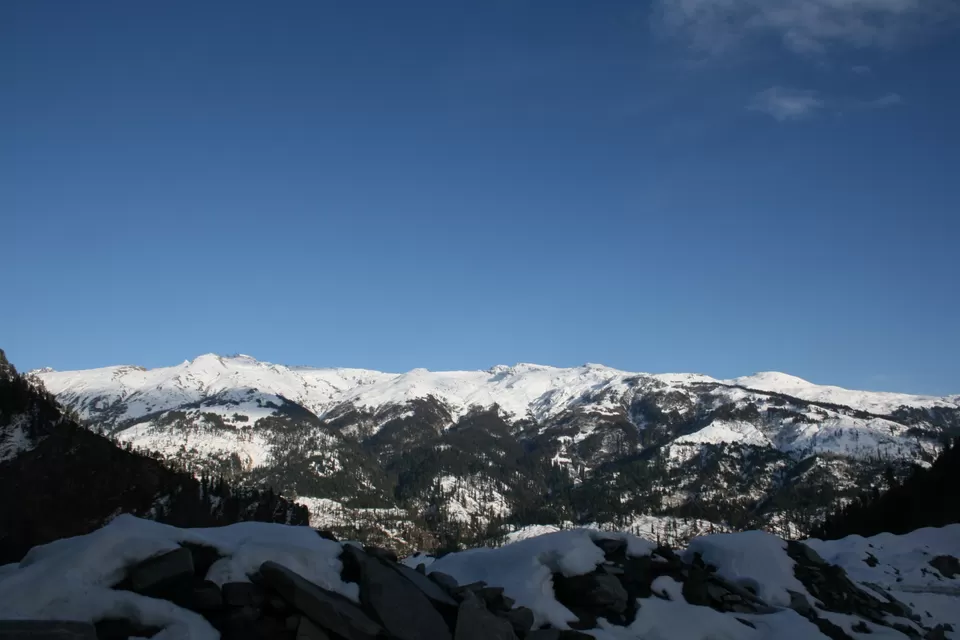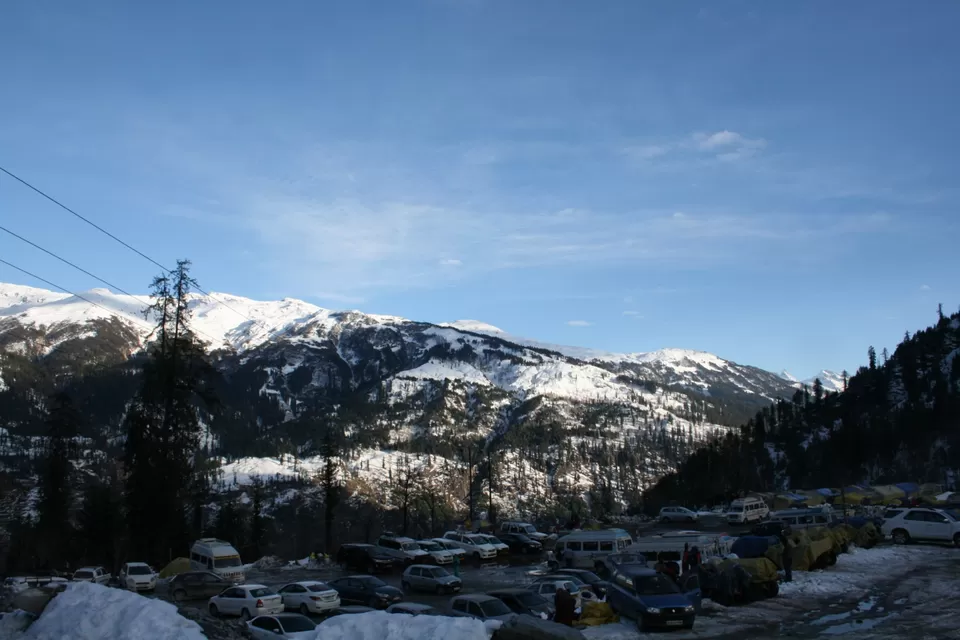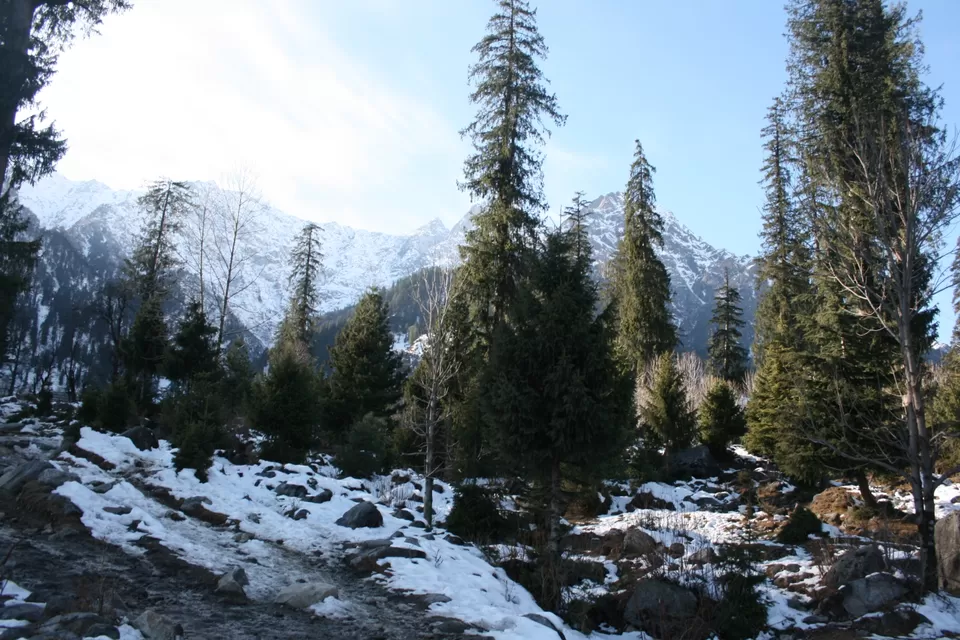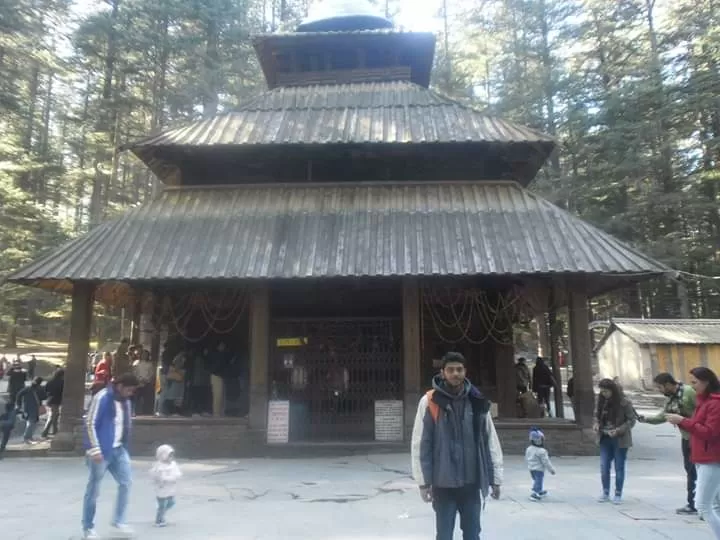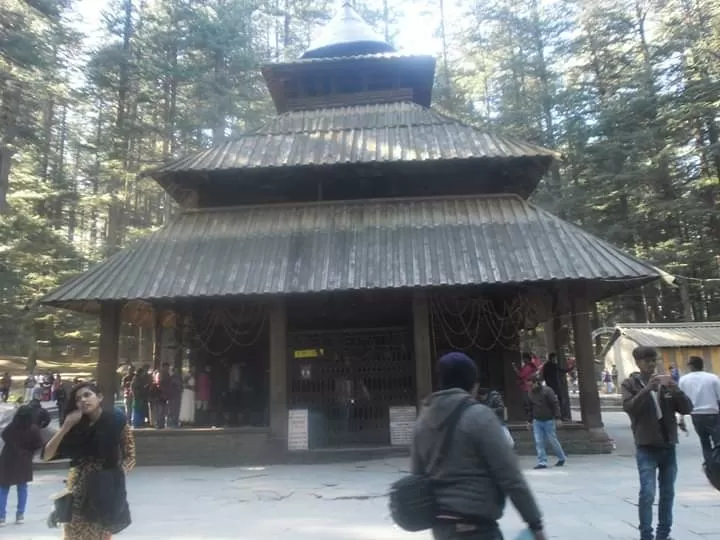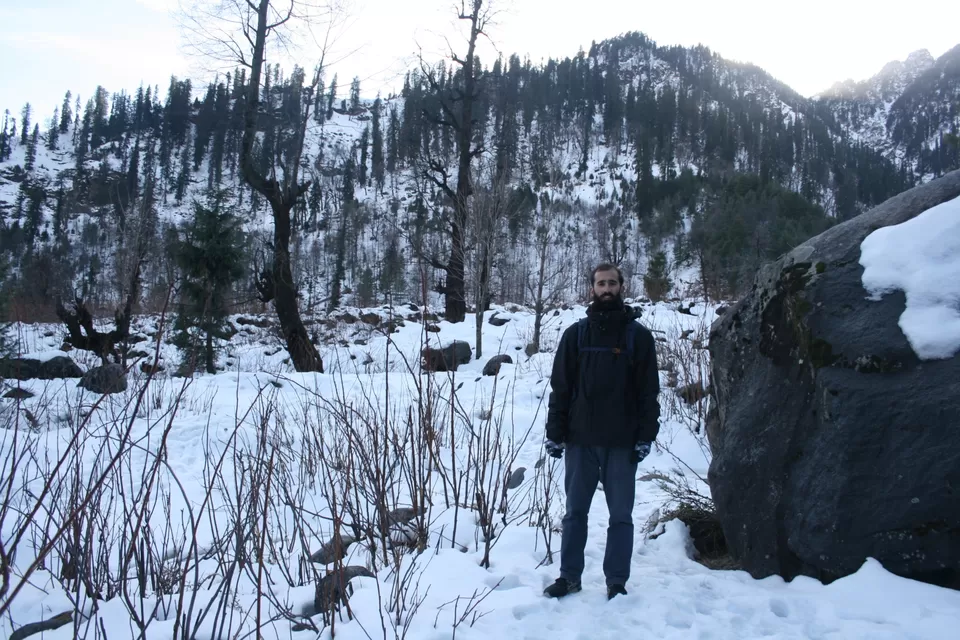 After a cosy sleep, I get up at 8am. My breakfast was ready, after having bread tost with tea. As usual I take a walk to beas river, which was one of my favourite spot. But this day was very cold, during morning temperature drop to -10c. After spare an hour near beas river, I get back to hotel and my drom mate was going to see few temple and other places. So I joined him, first we have been to manu temple. It is one of the secrate template of Manali, because of which Manali got its name. It was 2.5 k.m from our hostel, so we take a walk towards Manu temple. It was one and half hours of walk, it located in interior of old Manali. Possibly around 1pm we were Manu temple, we spent an hour and attend traditional pray. Then we moved towards an another places called van Vihar, which was 3 km from Manu temple. There is nothing to see much in van Vihar, that was just a small park were people go for walk and also there was a small pond, if you wish you can ride a peddle boat. So after van Vihar, we move to the another place called natural forest. Which was just a place filled with lots of tall teak tree. After visited those places, again a wrong incedent happen with me. While I was going towards hostel, temperature drop horrible at -10c, which was my first time I was bearing cold temperature. My nose started bleeding and my body was not compromising with me. Any how we made to hostel and did some rest. Time was 6 pm, I decided to end my journey and get back to my home. It was not possible for me to continue my journey with my sick body. So I booked train ticket from Delhi back to Kolkata and I was lucky to get my waiting list confirm. So I packed my stuff and get to bus station. At 9pm I got a bus for Delhi.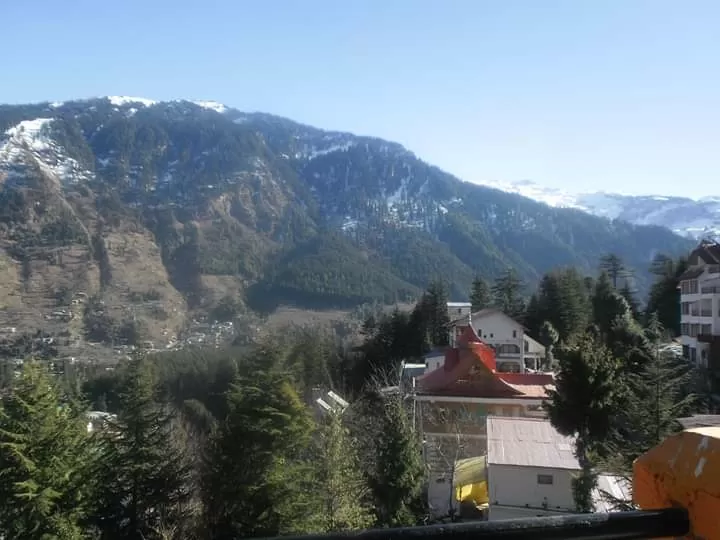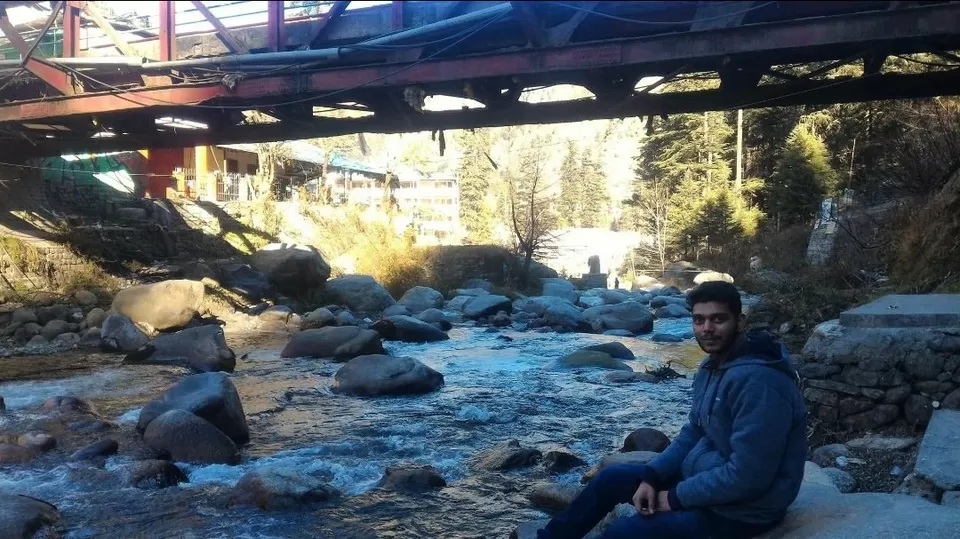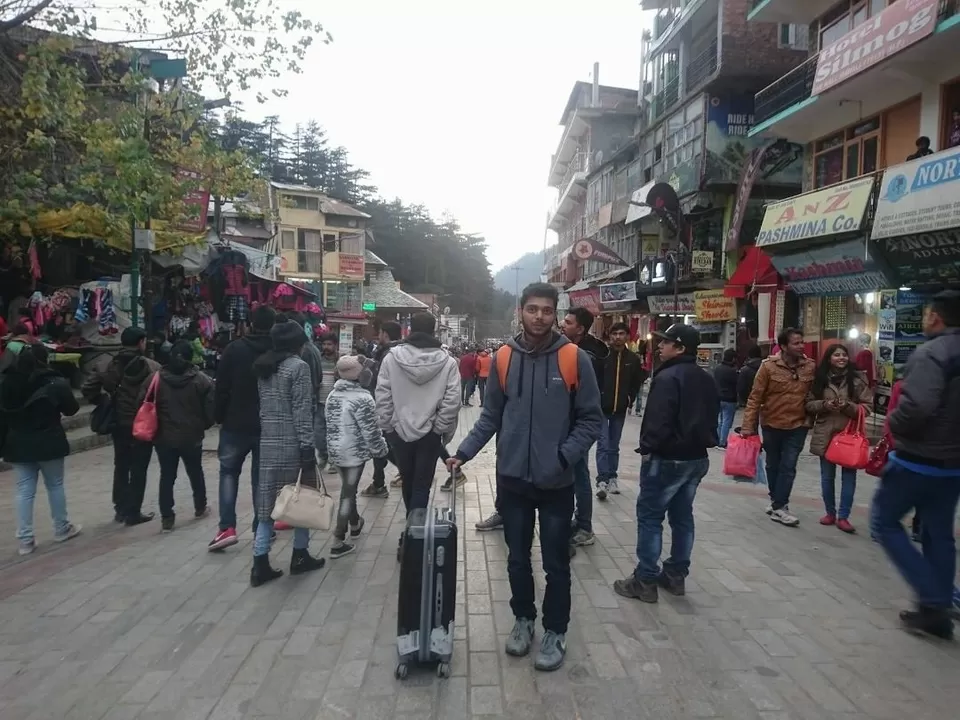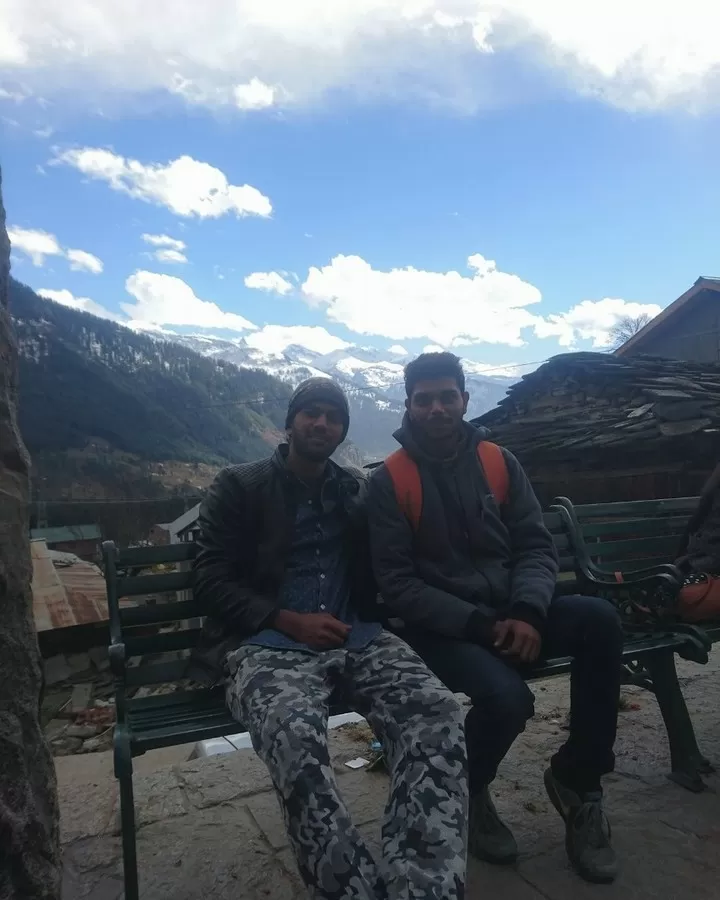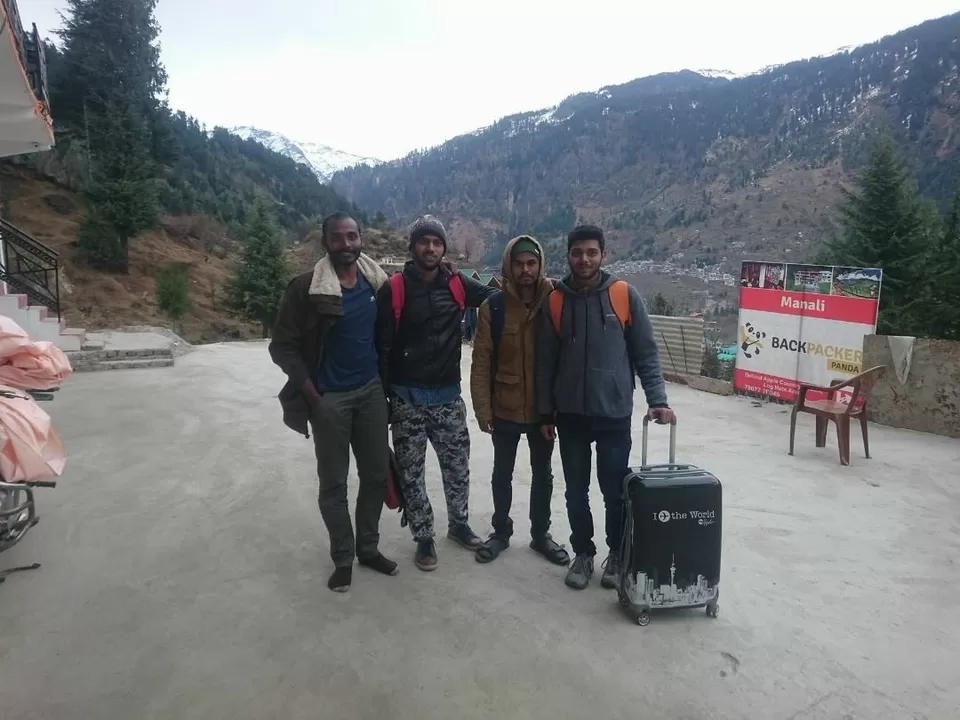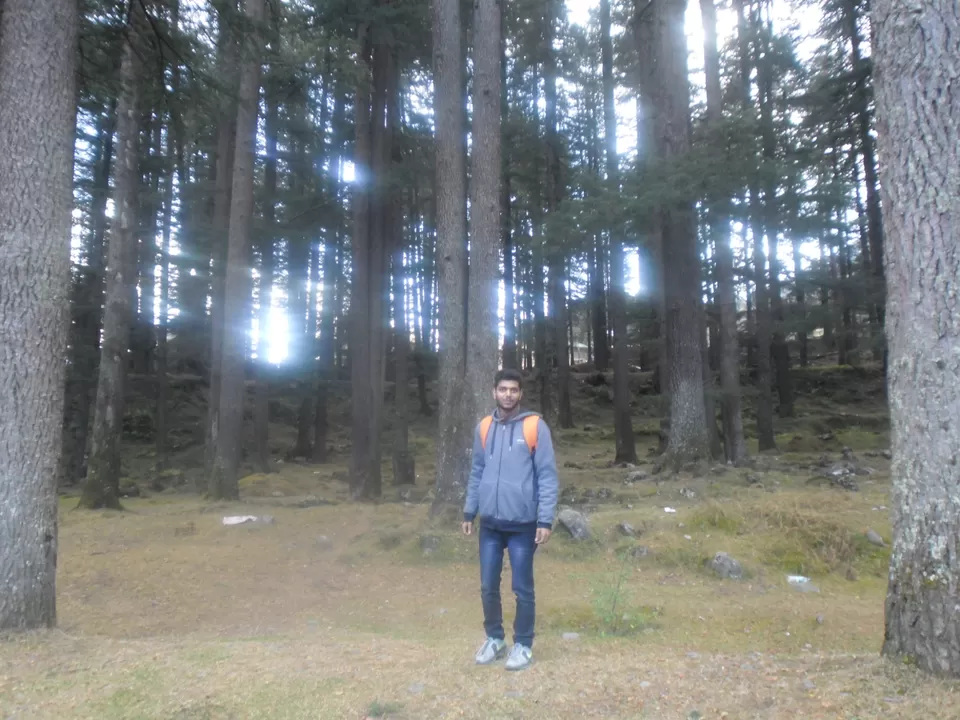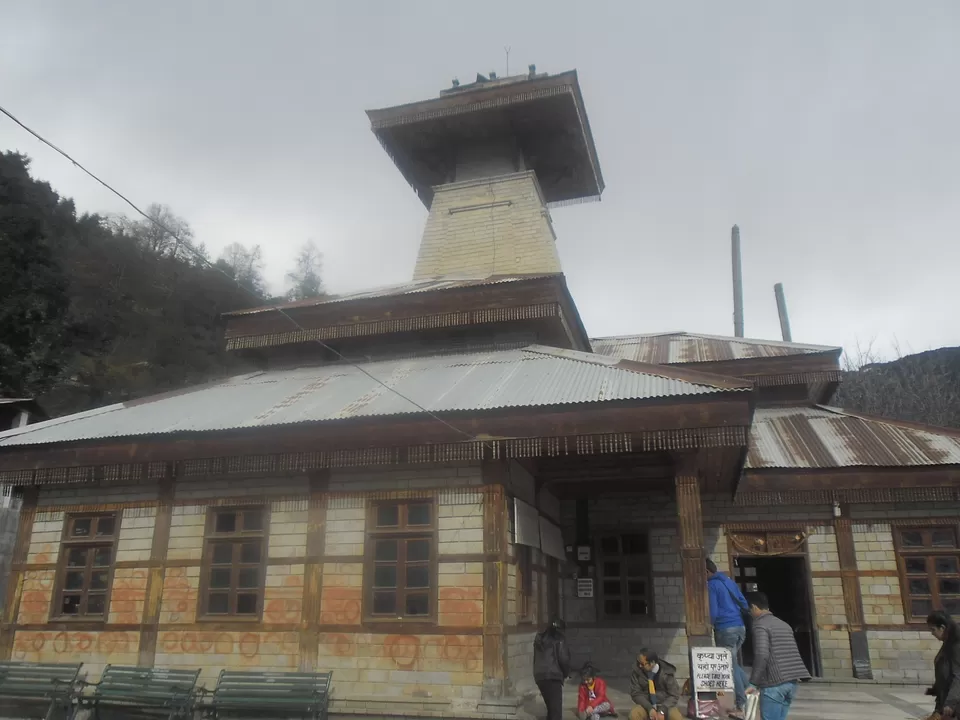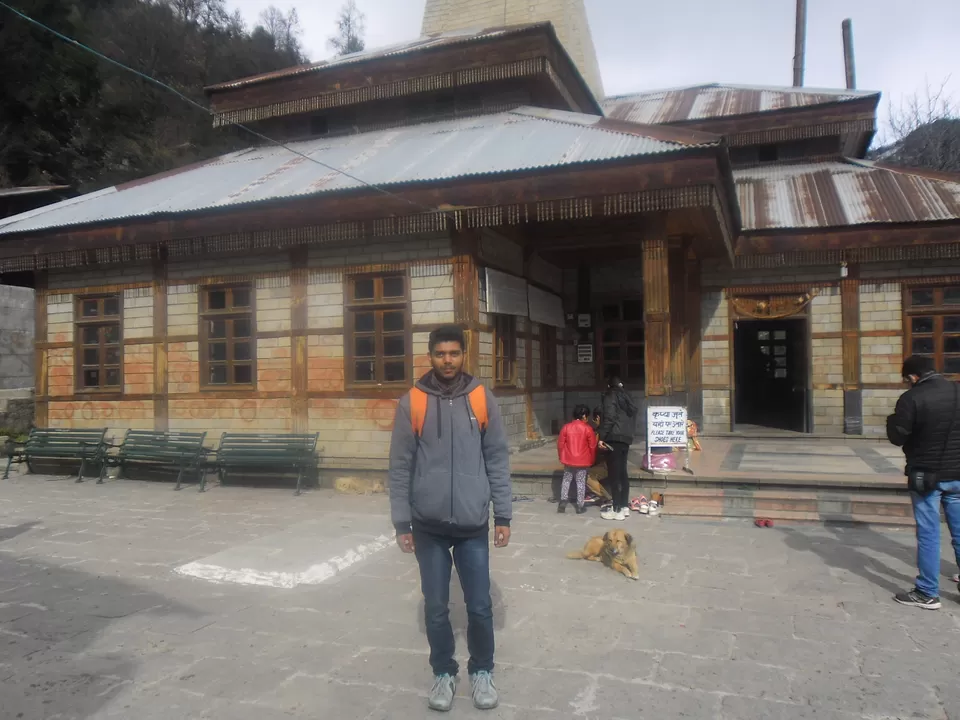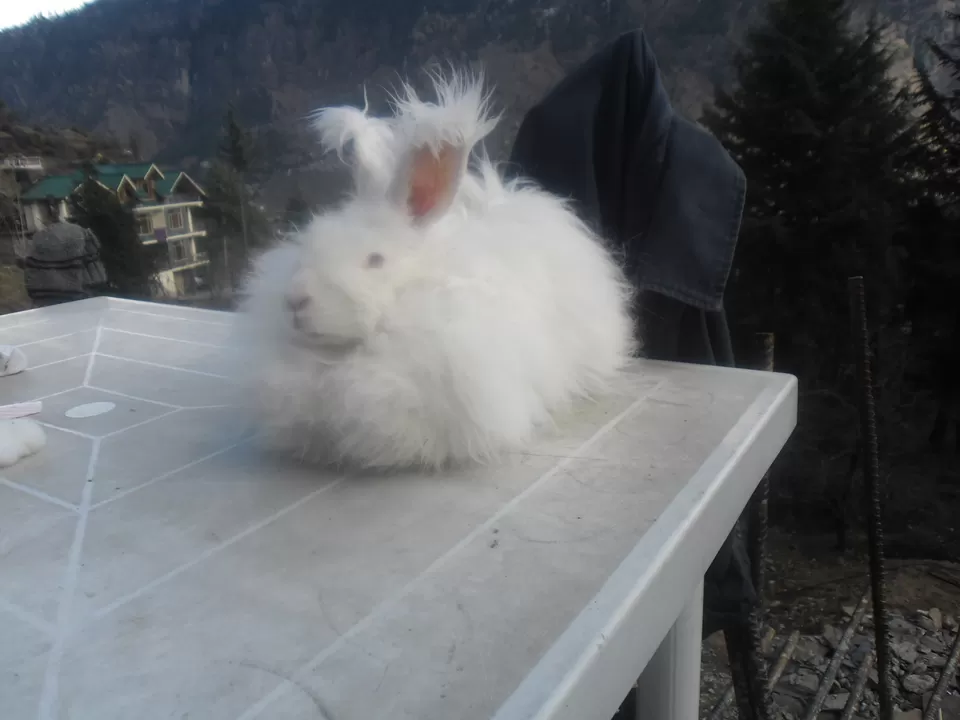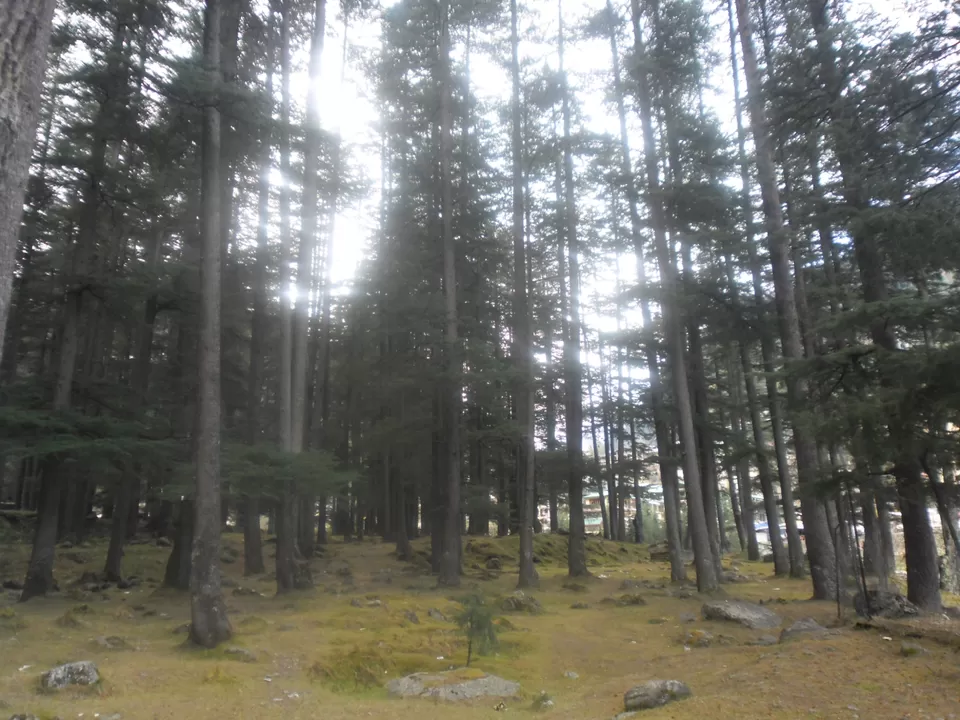 At 8am in the morning I reached Delhi at Kashmiri gate bus station. Now my body condition seems to be better, I quickly refresh my self and took a metro to new Delhi station.
Although it was not a good end of my journey, but I experience something new in my life. It's not always, every journey has good ending, something it give you an amazing experience. Always be ready to except unexpected things during travel.
All I wanted was to live a life where I could be me, and be okay with that. I had no need for material possessions, money, or even close friends with me on my journey. I never understood people very well anyway, and they never seemed to understand me very well either. All I wanted was my art and the chance to be the creator of my own world, my own reality. I wanted the open road and new beginnings every day.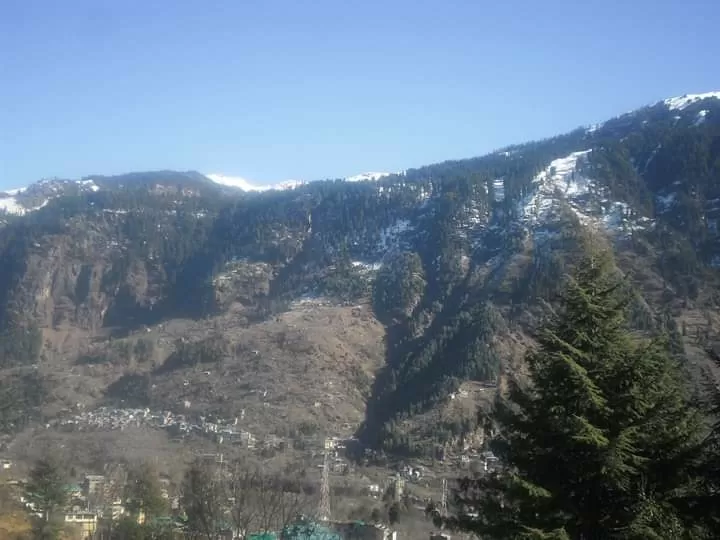 Now the time comes to share my experiences in this journey. I spent 1400 for train tickets, which was from Kolkata to Chandigarh and Delhi to Kolkata. Rs400 for HRTC bus fare from Chandigarh to Manali and Rs700 from Manali to Delhi. Rs 300 was my hostel rent for 3 days, which I get very good deal from goibibo. Rs 200 for ice skiing in solang valley, which comes to Rs4000 and rest Rs2000 for food and miscellaneous expenses like Rs 28 for bus fare from Manali to solang valley and solang valley to Manali, Rs 20 to get to bus station from Chandigarh railway station and Rs 10 from Kashmiri gate to Delhi railway station.
Things to do
1. You can do paragliding in solang valley, during mid December it was off season. So you can negotiate to Rs1800 for paragliding.
2. Other adventurous activity in solang valley like skiing, snowmobile ride, etc.
3. Eat street food of Manali.
4. Artificial handmade products shopping in mall road.
5. If you are smoker, then you can get your productivity materials from peddler, but always do negotiation.
6. Attend prayer in temples
7. Try local crusine in old Manali.
8. Also old Manali is famous for clubbing.
9. Take a dip in hot springs, in Nehru kund
10. Take a walk with beas river.
Things not to do
1. Don't indulge yourself in drugs.
2. Be aware of drugs seller.
3. Don't get scam by local taxi driver, always check Google map.
4. Don't buy safron or any herbs from street vendors, it's totally fake and scam.
5. Don't take pictures of yak or rabbit without permission, otherwise owner will ask you for money.